Our first experience of staying in a haveli was in Udaipur and it taught us certain things. 1. Most of them would be housed in the narrow by lanes of the city 2. They may look simple from outside but the real essence is once you step in and go wow 3. Most of the popular tourists sites are close by (at times walking distance) 4. They have wonderful views of some of the monuments 5. You feel you are "at home"
So Bundi Haveli was no different. Just what we wanted -- heritage property, traditional, comfortable, peaceful, clean, warm and good food. After a long day full of climbs, walks we felt tiredness leaving us as soon as we entered our room and made ourselves comfortable.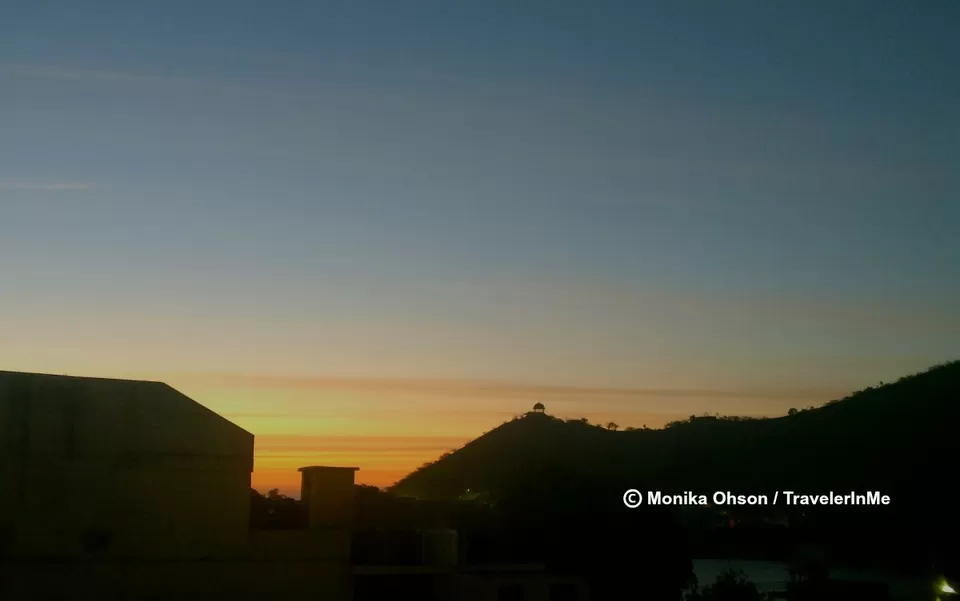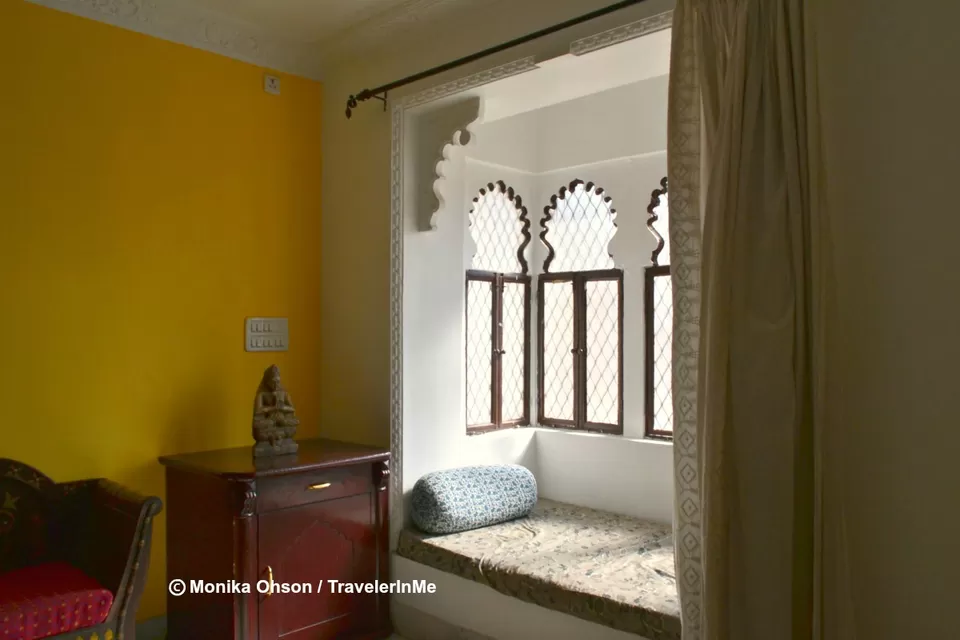 The rooms are clean, spacious and snug. They are have a beautiful traditional look and feel with all basic modern amenities. The haveli houses 2 suites, 8 deluxe rooms and 2 standard rooms. Each one with a different look but same essence.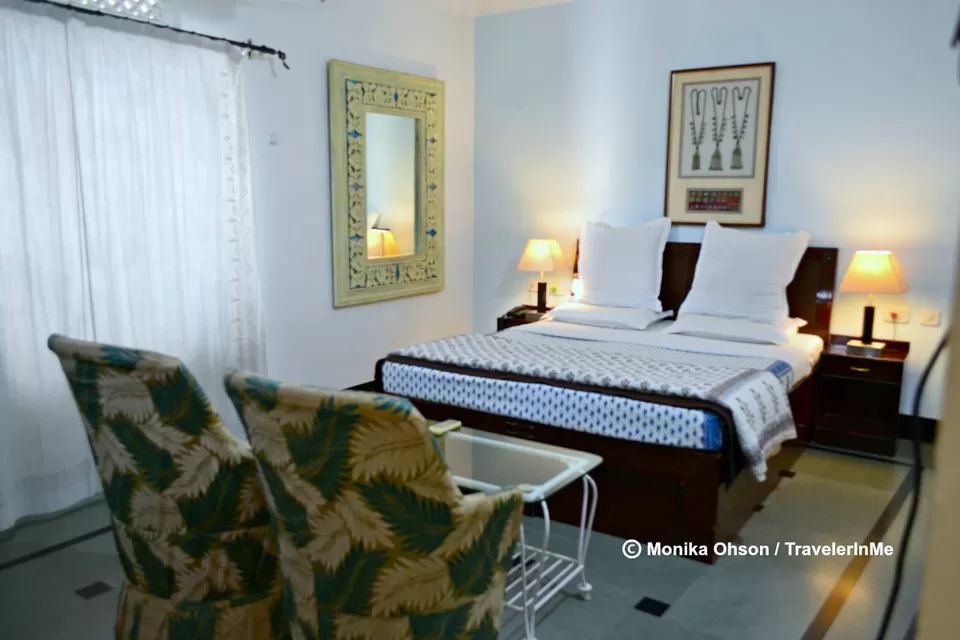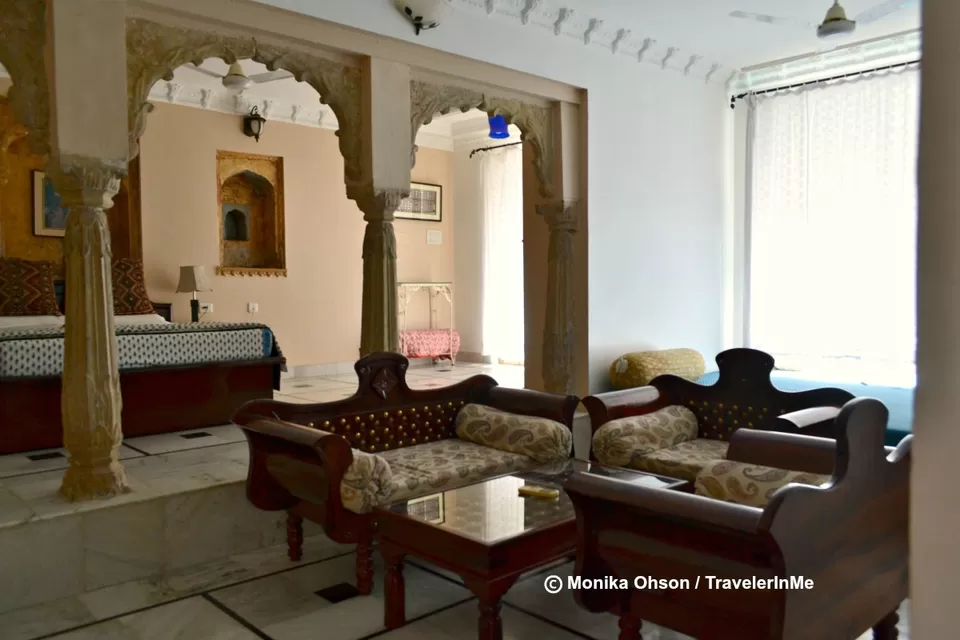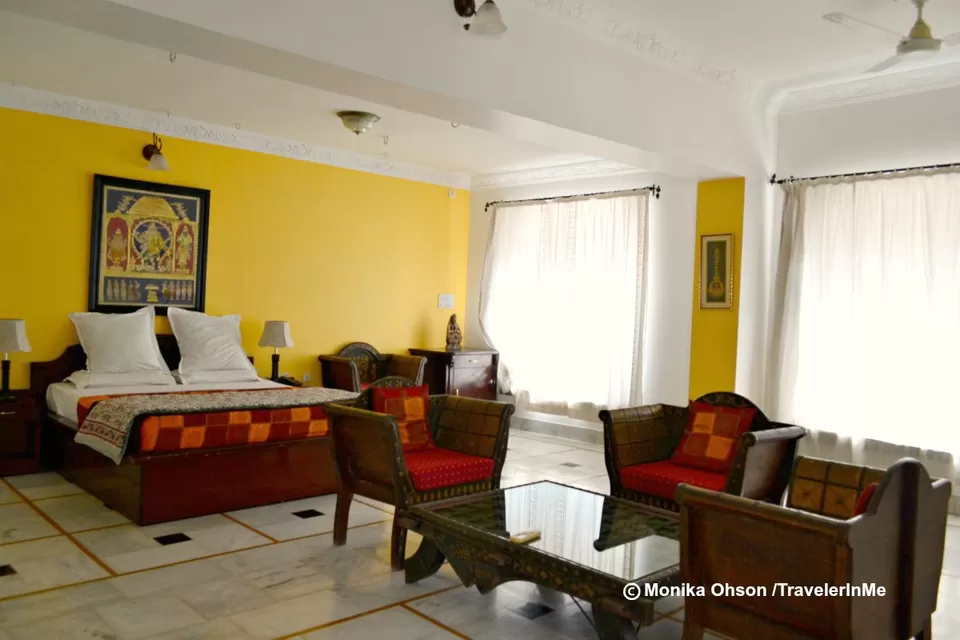 One can have a leisurely walk down the aisles or even some rooms, if unoccupied, to admire the display of traditional Rajasthani art and culture through decors tastefully selected.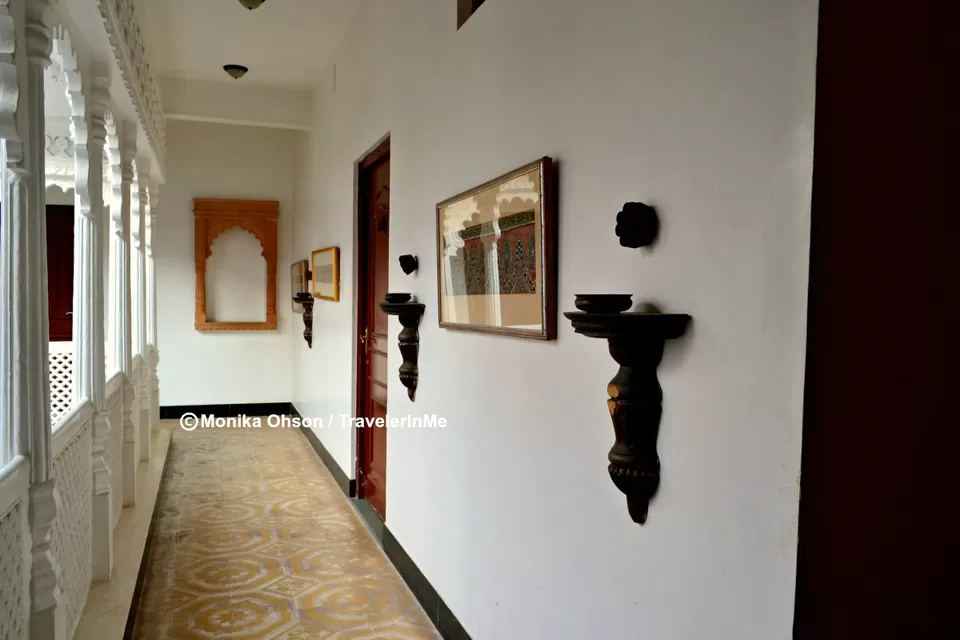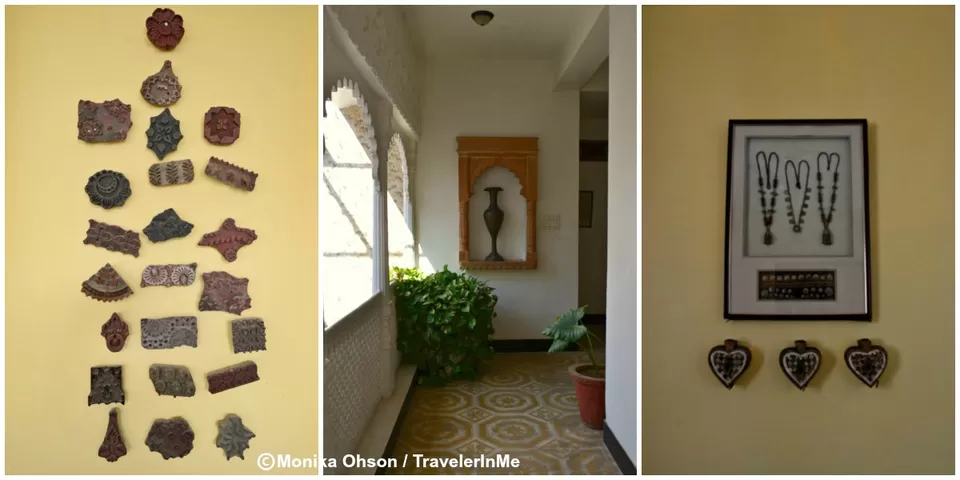 They have an in-house restaurant, again tastefully decorated, where you can have scrumptious food preparations. The menu is a good mix of Indian (including Rajasthani) and continental cuisines. For breakfast we were lucky to have some delicious aloo parathas on request. The chef and his team do a wonderful job in preparing tasty food, presenting it well and serving on time. I am a little choosy about how my coffee is made ..... but I was happy to get one as desired :) The restaurant has a green space seating as well.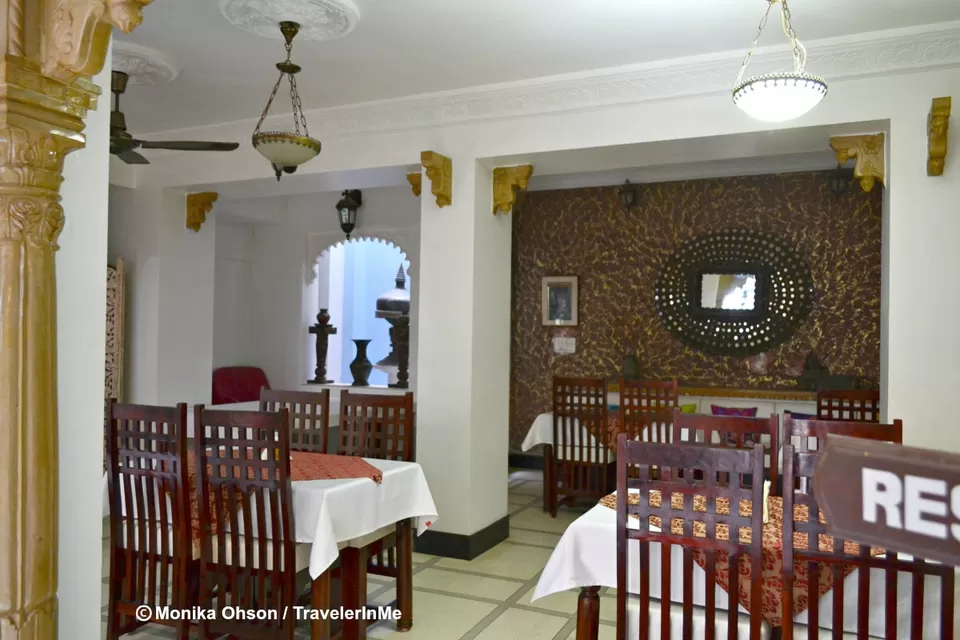 There is shop inside the haveli that sells jewelry, clothes and souvenirs that showcase Indian tradition. One must remember that Bundi is famous for miniature 'Rajasthani' murals. You can pick up some amazing miniature paintings by artist Yug (seen the photo below) right inside Bundi Haveli. He also has some beautiful work replicating the ones you will be admiring in Chitrashala. The miniature paintings of Bundi is a must buy for self and as gifts to carry back for friends and family.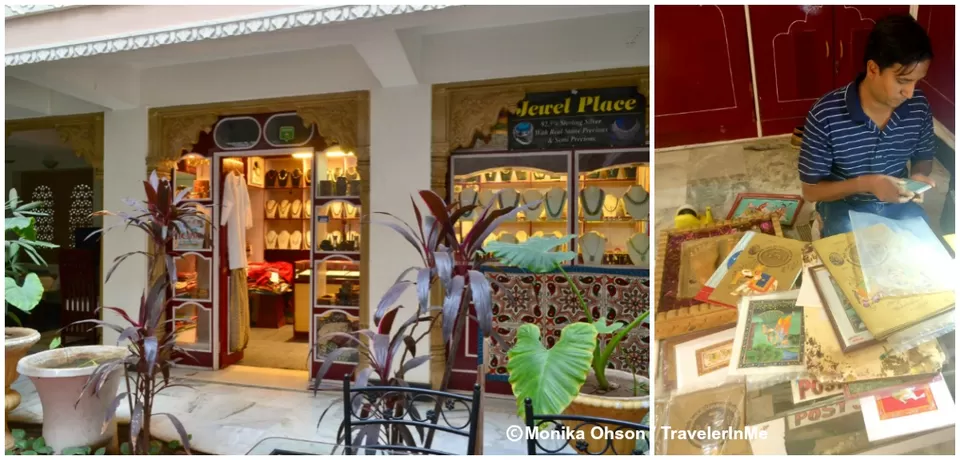 The Nawal Sagar is right across the road, so you can go to one of the eateries out there and relax amidst the old city life or just take a stroll around the lake. Most of the places like Garh (Bundi) Palace, Chitrashala, Taragarh Fort too are close by. The by lanes that lead you to them are strewn with some interesting cafes. One can either opt to walk or take a tuk tuk (three wheeler auto) to these places from Bundi Haveli. Their rooftop terrace offers a 360 degree view of the town.
The staff here are polite, prompt and ever smiling. One of them, Vikram Rawat, had attended and served us well. They even helped us arrange a car to drive us down to Jhalawar post our Bundi stay. So in case there is any help you need you know you can approach the staff!
You can read about my post on Bundi as a destination here . Get to know a little about the city and what all you can do there.
For my upcoming posts, on Bundi and other trips, follow me & keep discovering India through my travels!
HAPPY TRAVELLING!
Monika Ohson / TravelerInMe
This post was first published on my blog travelerinme