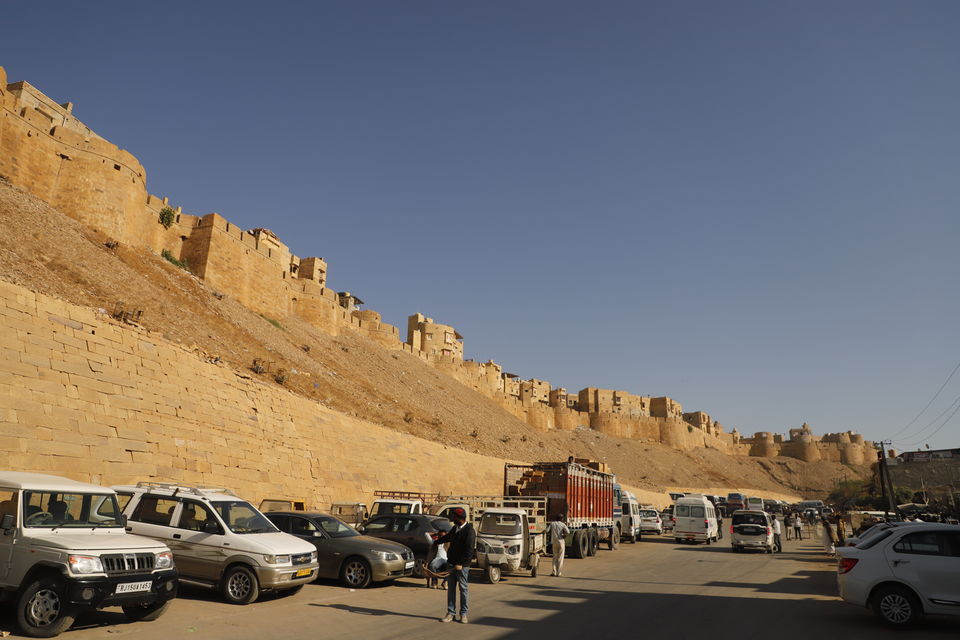 #rajasthaninphotos
You must be wondering about the title of the visual blog. I must tell you about the Living Fort of Jaisalmer.
Commonly known as the Jaisalmer Fort or The Golden Fort, Jaisalmer. The fort was established by the Rajput Ruler, Jaisal, from which the name Jaisalmer has been derived. The 800 year history tells us that all the old population of Jaisalmer resides in the fort itself. In the olden ruling times, there was no city outside the fort area. The fort was only the Jaisalmer city. Few years ago, people started to setup their residences outside the fort and the city expanded.
Many people have their homes in the fort itself. They live and have their daily routines as in the general manner. That's why it is called 'The Living Fort'. A very large part of the fort consists of the people's residence and guest houses.
There are some view points on the fort from which we can have the whole golden city in our eyes. As the name goes, the city is really golden everywhere.
In the fort, there are many shops which sells the antique items like locks, different types of stickers, different type of golden things resembling Jaisalmer. You can get your souvenirs. Many food carts are setup in the fort. You can get chhach, pani puri, juices, etc inside the fort.