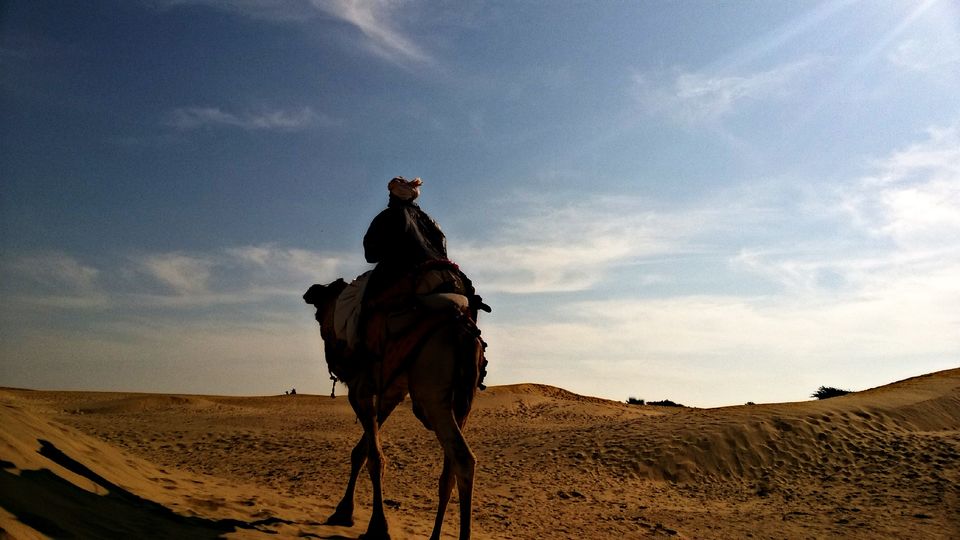 We went for a 5 day trip to Jaisalmer and Jodhpur. Starting point: Ludhiana
Day 1: Ludhiana to Ramdevra
Jaisalmer is 793 Km from Ludhiana if you go via Bikaner, however, there's a shorter route via Suratgarh. We made a stop at Ramdevra and used the opportunity to check that place out too.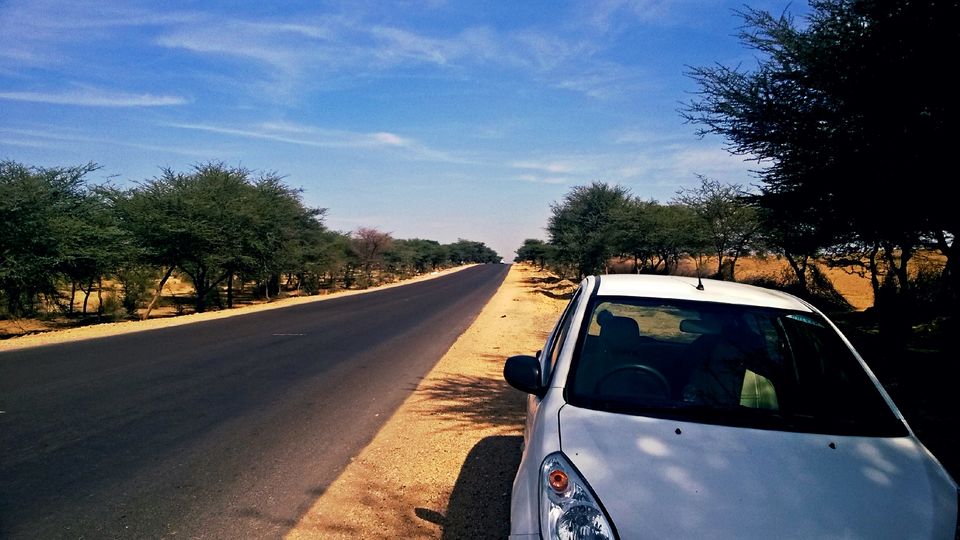 This left us with another 120 Km to cover the next day to reach Jaisalmer. We reached Ramdevra to catch the beautiful sunset in a sky so clear and the air pollution free.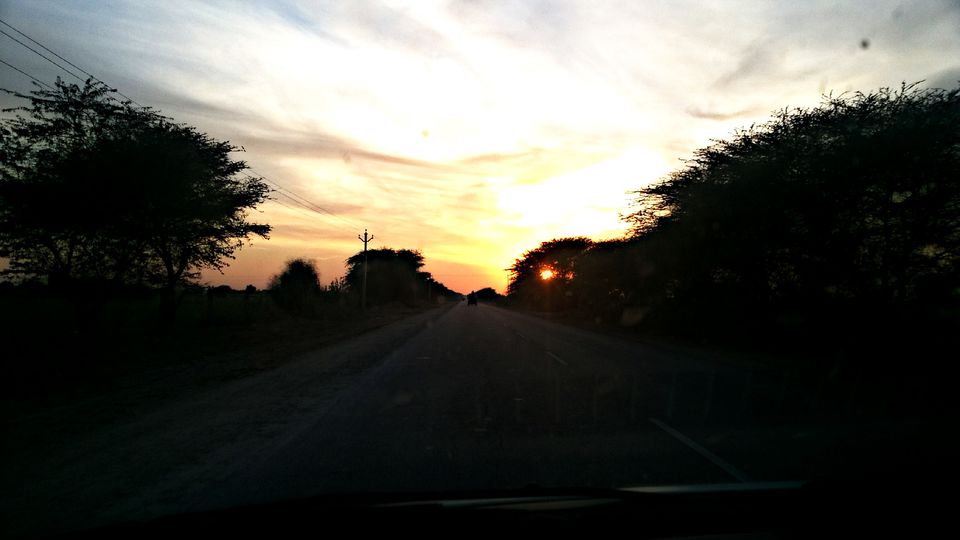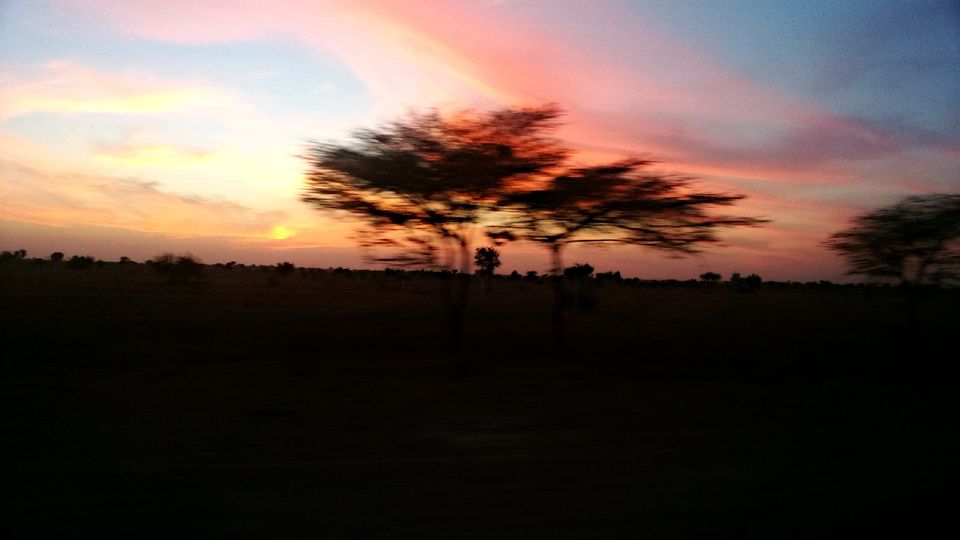 Ramdevra is a religious place and has a temple dedicated to Baba Ramdev, who was believed to be a reincarnation of Lord Krishna. The place is sacred to Muslims as well. On your way, you'd see many people walking their way to the temple carrying multi-colored flags and you would also see some places that are meant to provide rest to the pilgrims who are walking. There can be really long queues of pilgrims depending on the time of your visit. We didn't find any rush during our visit in February. The pinnacle period is August to October.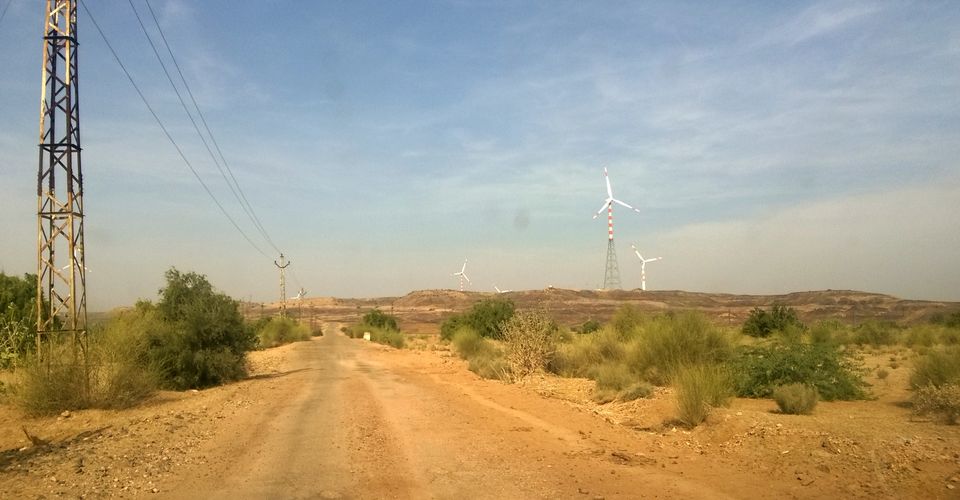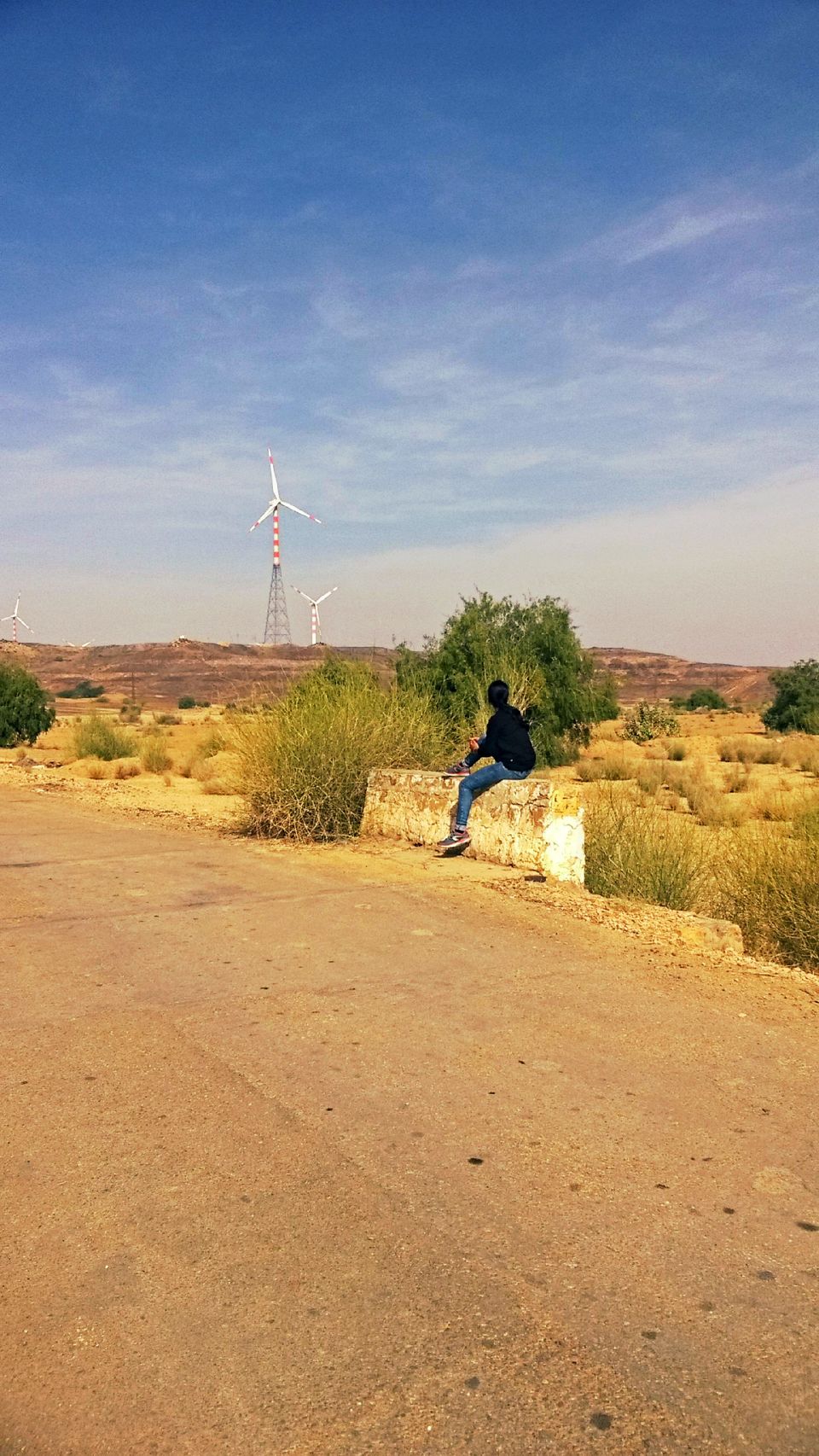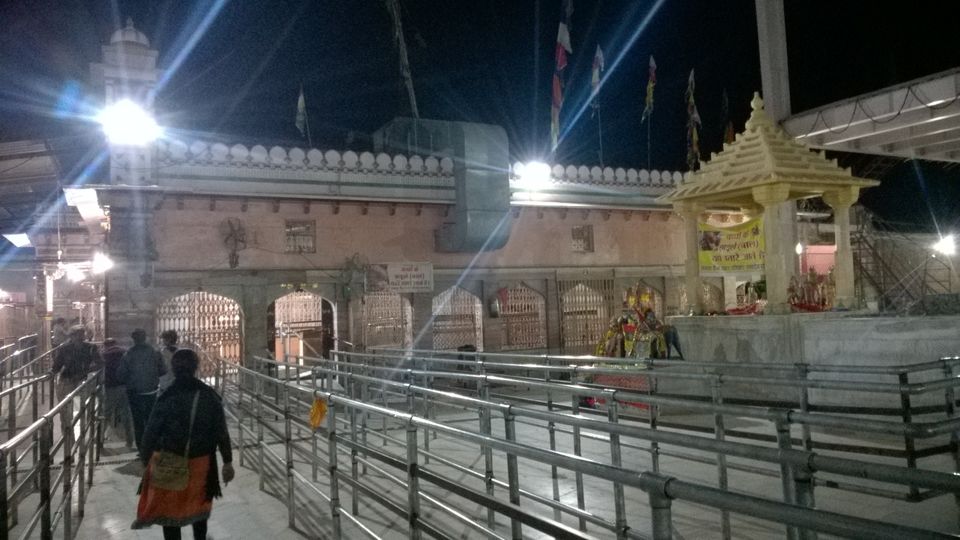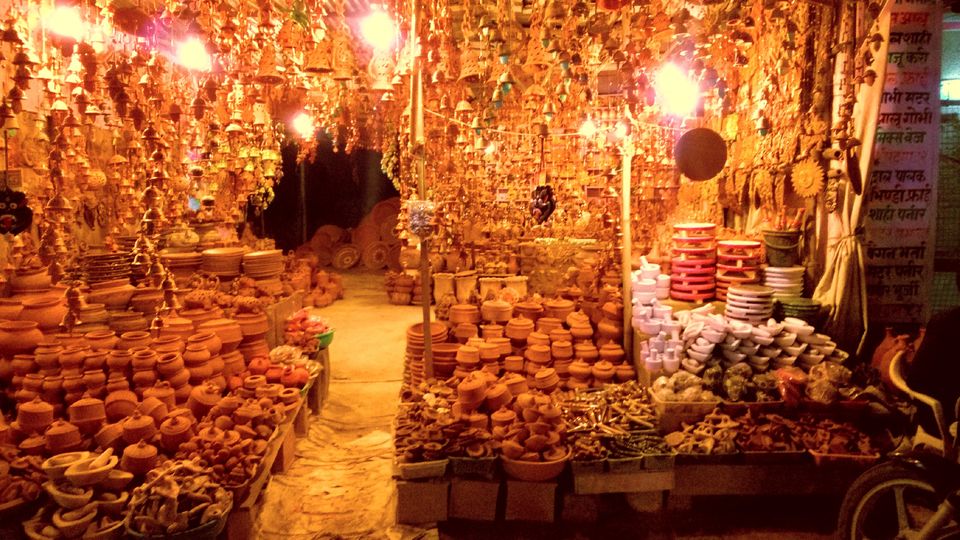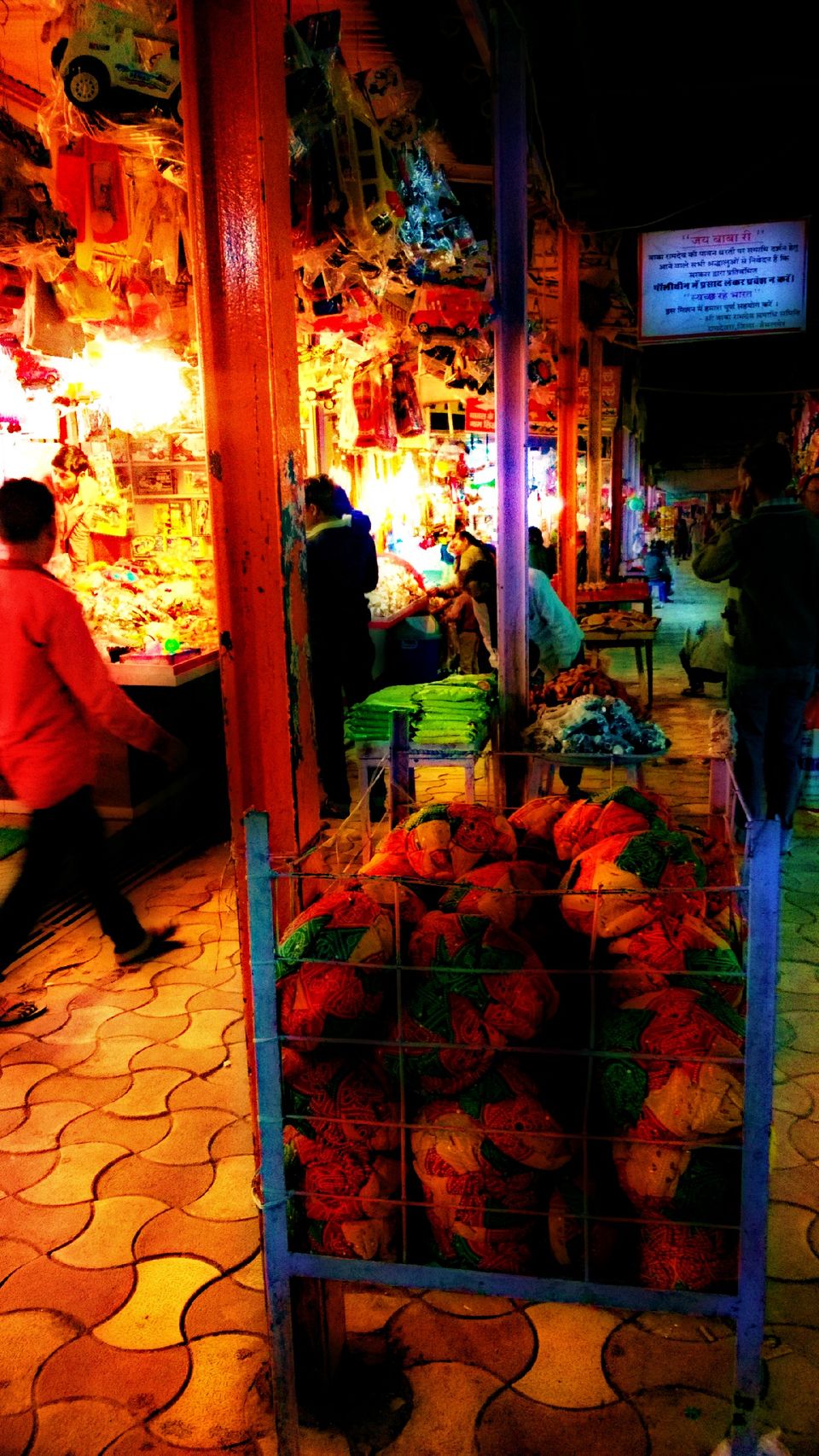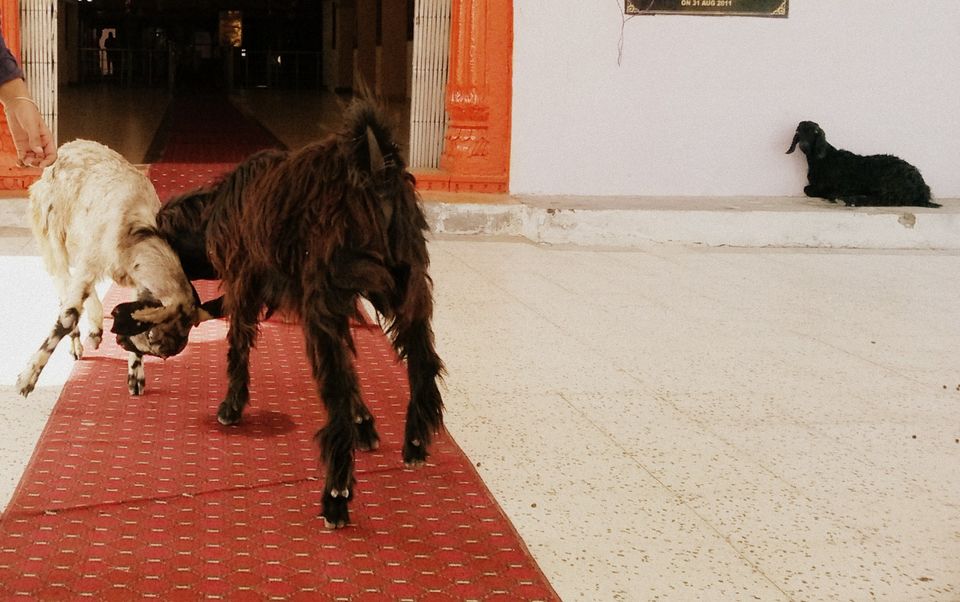 Today, you can see the captured tanks and trucks of Pakistan lying around there, where civilians can climb and click pictures with pride.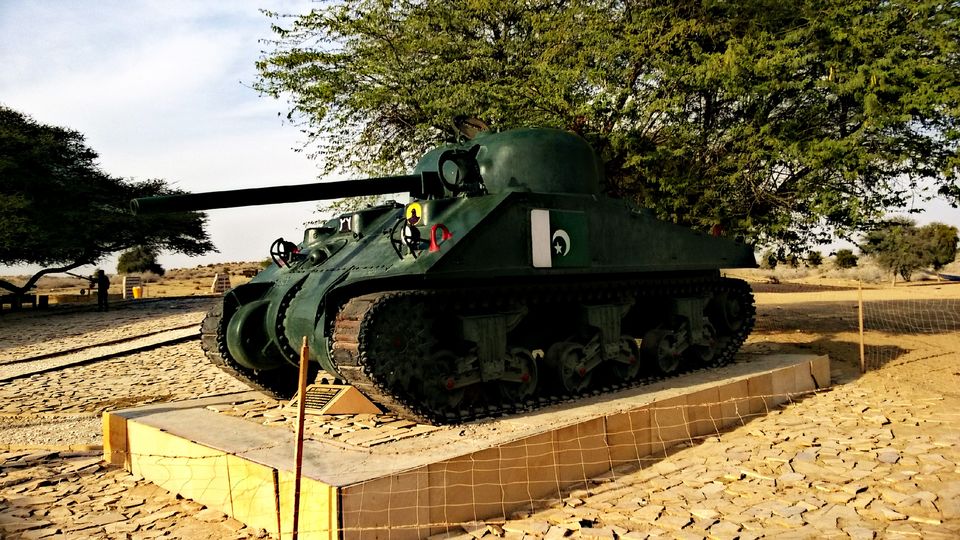 Day 3: Sand dunes, Kuldhara, Lodurva and Jaisalmer Fort
The next morning we headed on to see the above three mentioned places, all in the same direction and really close to Jaisalmer.
On your way, you can also do some paragliding. On reaching sam sand dunes, you'd be offered camel rides. The view here is mesmerizing. A film shoot here is not uncommon.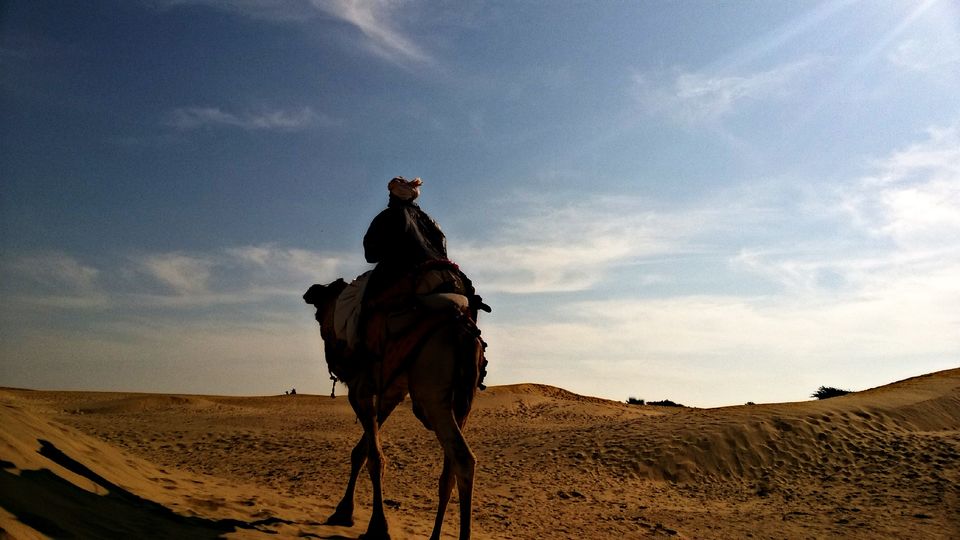 Day 2: Ramdevra to Tanot
On Ramdevra to Tanot Road, you can see numerous windmills spread over a wide area.
Next morning, we headed on to Tanot. I would advice you not to follow google maps blindly and keep your eyes on the road for signboards instead of your phone/GPS. We tried to take Jaisalmer bypass as per google maps to reach Tanot. We drove long haul and there was no sign of any humans anywhere. We felt lost. All we could see was windmills. We were running out of fuel. Well, thankfully we found some local people who told us that there's no trace of petrol station for next 50 Km. And we could only find a petrol station at Ramgarh, the only place with some human population there. We were also out of water and really hoped that we don't have to walk on this sunny day to reach Ramgarh. We drove at an economic speed, and there were, apparently, so many speed-breakers on the road! Well, thankfully, the little fuel that we had let us reach Ramgarh. Further, Tanot is about 50 Km from Ramgarh
Finally, we reached Tanot Mata Mandir
The temple is clean and well maintained by the BSF. It's famous because none of the shells and bombs thrown by Pakistan could explode here.
Below, in this picture, it says that about 450 bombs and shells were thrown by Pakistan but none of them exploded, owing to the blessings of Tanot Mata. A scientific reason behind this could be soft sandy earth!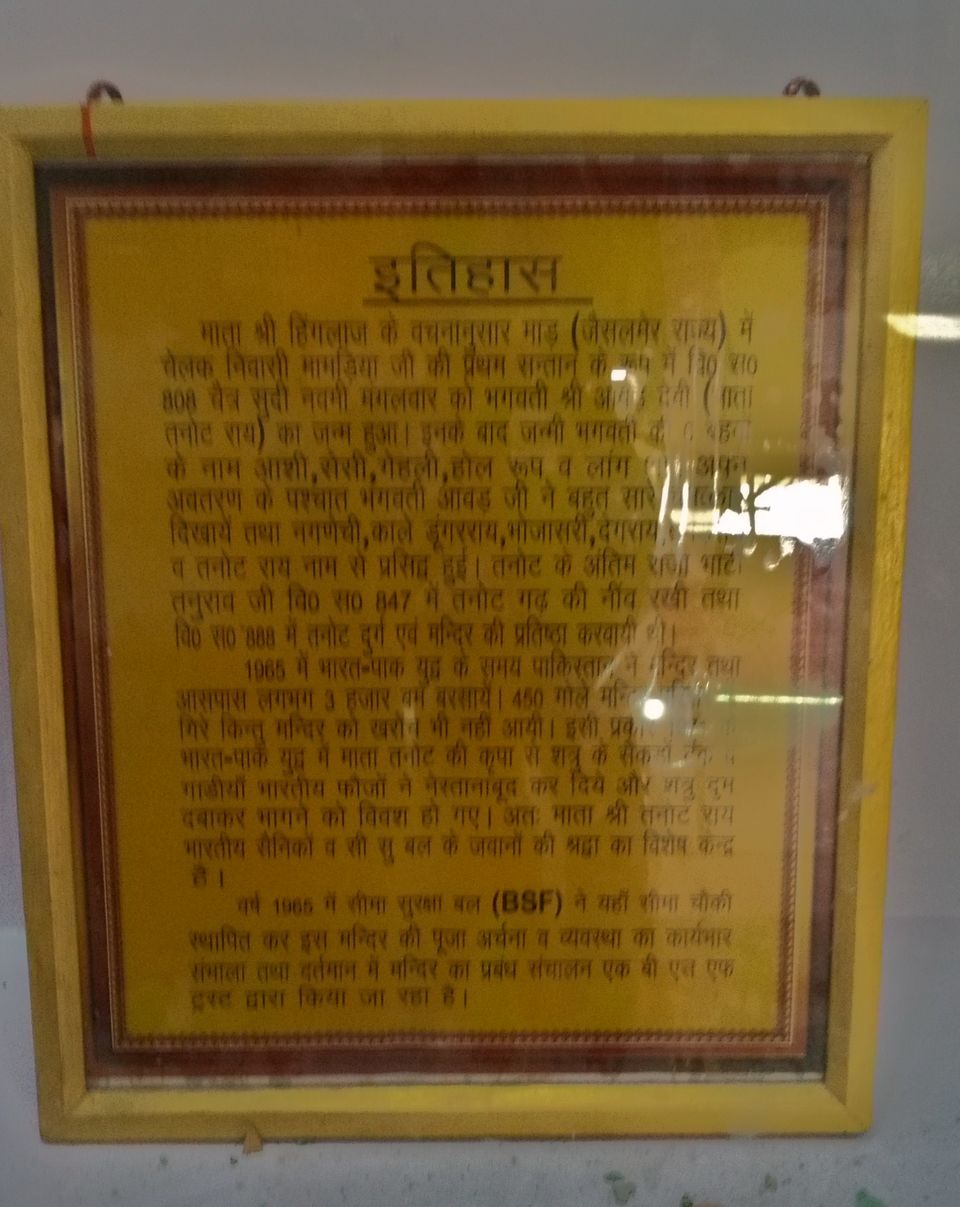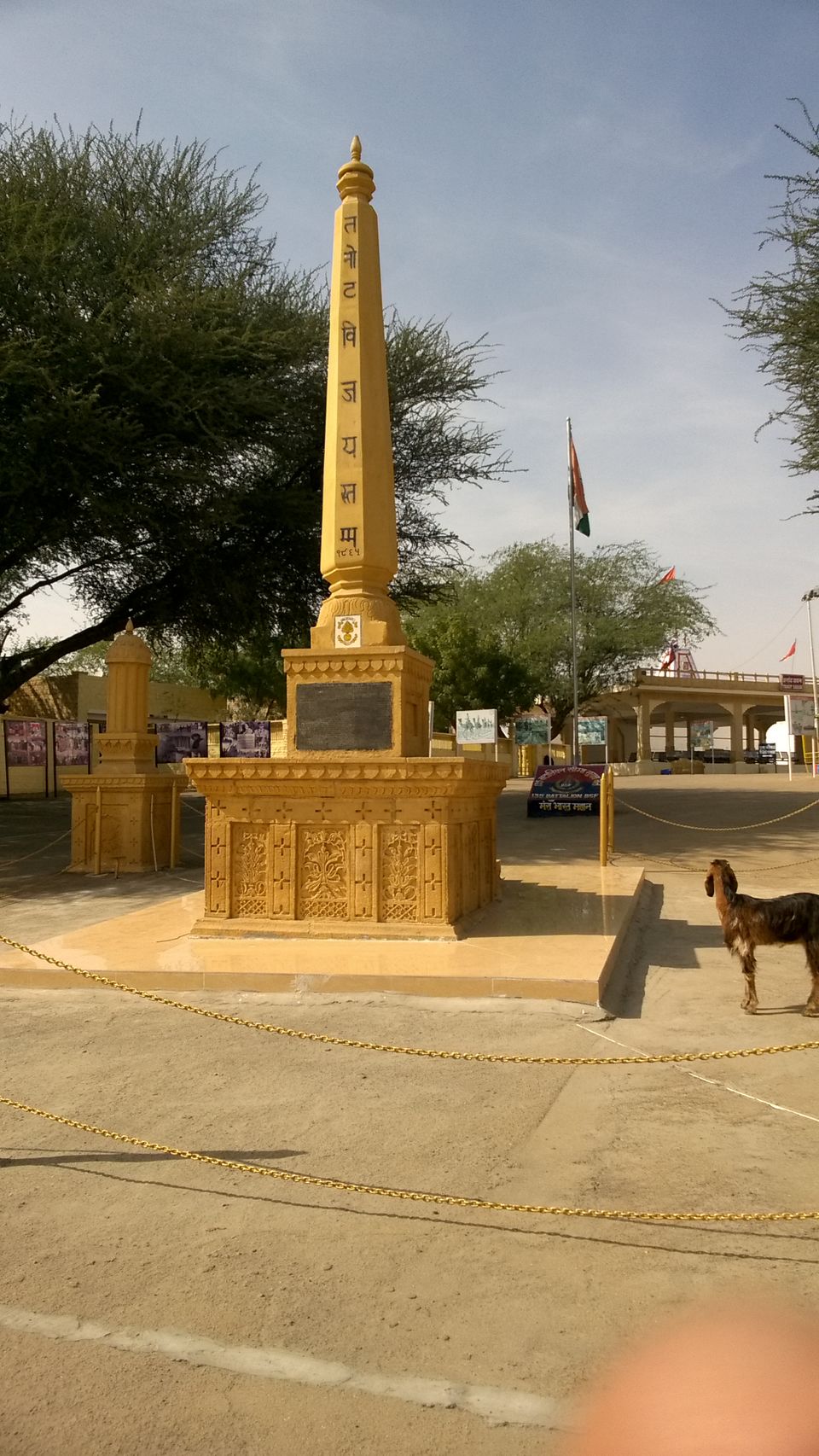 you must visit Longewala for a thrilling experience. You'll have to watch out for a road turning towards right as soon as you get out of the temple. Alternatively, you can reach Ramgarh and then take the road to Longewala, but this will be the longer route.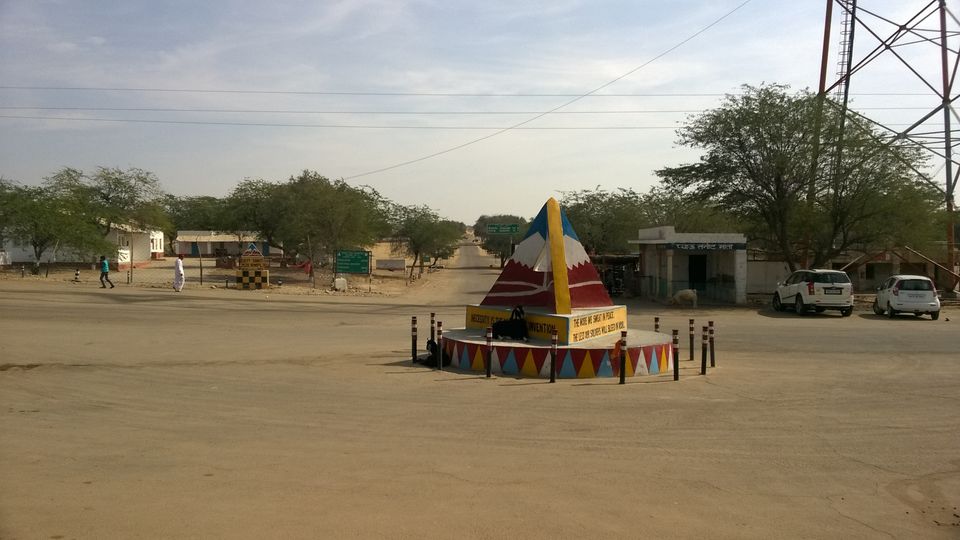 Outside Tanot Mata Mandir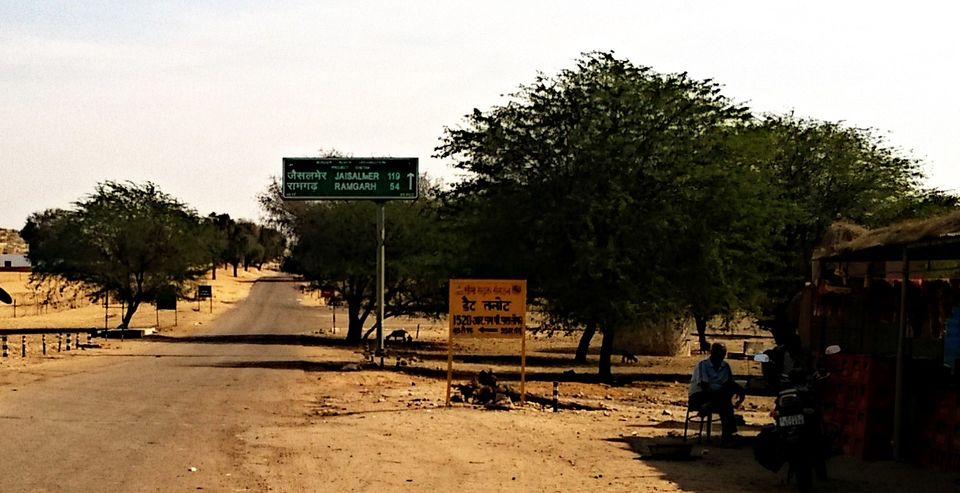 When you reach Longewala, you'd be invited to watch a documentary based on the Battle of Longewala. The Battle happened in 1971, after which Pakistan ceded East Pakistan/Bangladesh. Pakistan's motive behind the attack was: The attention of the Indian Army was focused towards the East border with Pakistan(Bangladesh). Pakistan saw this as an opportunity to capture Jaisalmer, Jodhpur and eventually reach Delhi. The Indian soldiers guarding the Longewala post in Jaisalmer were least prepared. The Pakistan Army outnumbered Indian Army. However, Major Kuldeep Singh and his battalion fought with bravery and intellect. The war was between 100 Indian soldiers and 100 tanks of Pakistan.
Some inspiring lines said by our war heroes are mentioned on way that heads to captured Pakistani tanks.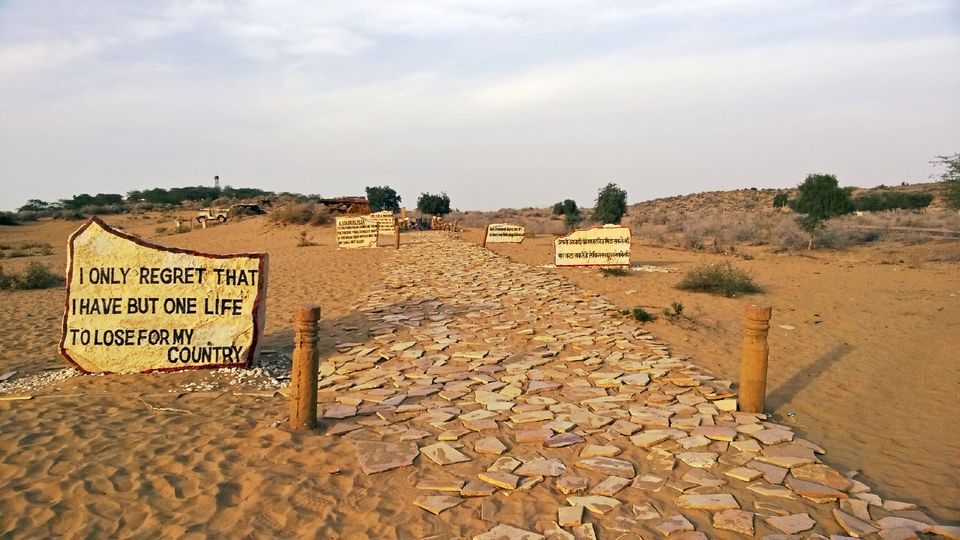 Don't miss to see the Pakistani flag on the captured tank.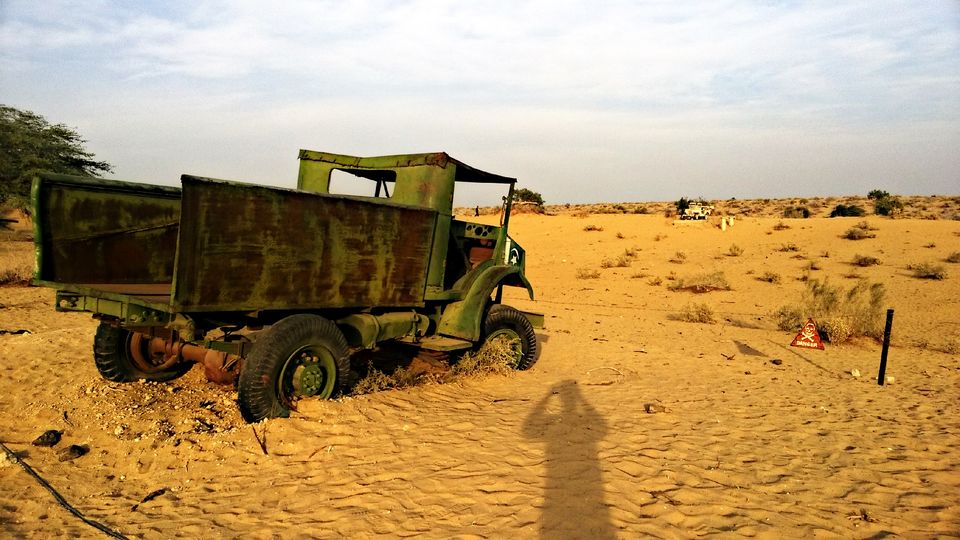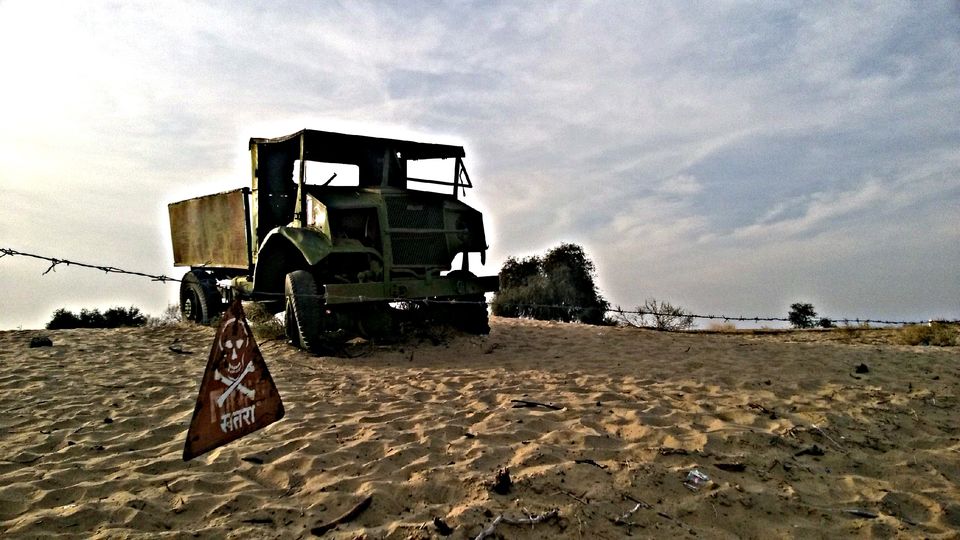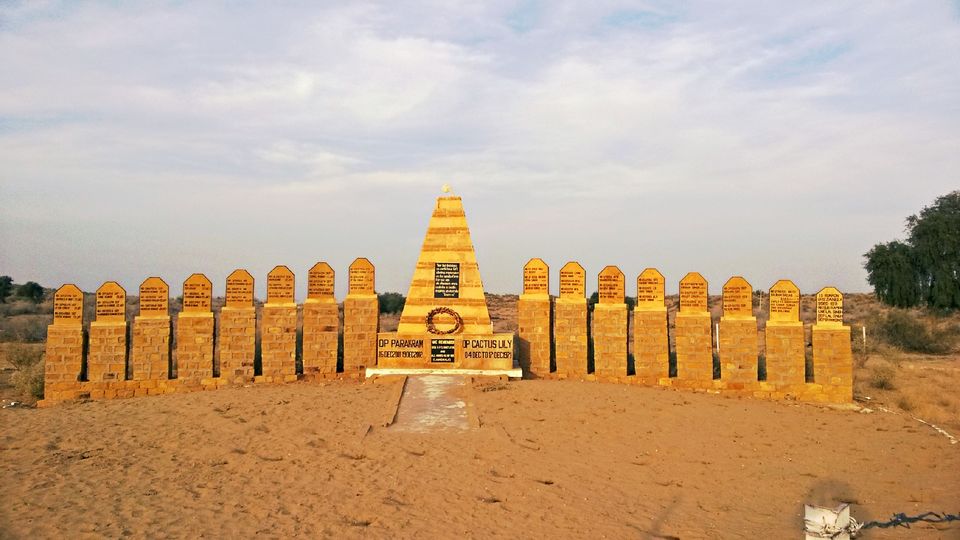 After exploring Tanot and Lonewala, you can reach Jaisalmer by evening and find a comfortable hotel. You can spend the night by shopping in the local Jaisalmer market which surrounds the famous Jaisalmer Fort. Hanuman Chowk is the center of the city, everything you need to find surrounds it.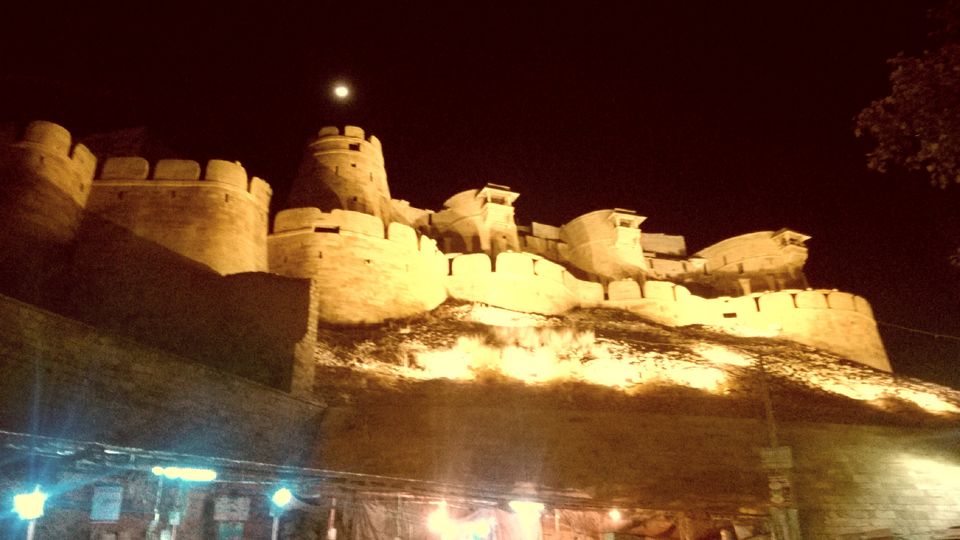 Jaisalmer Fort is whole city in itself with shops and people living inside it. The Fort is visible from almost every place in the city.
A good place to click pictures.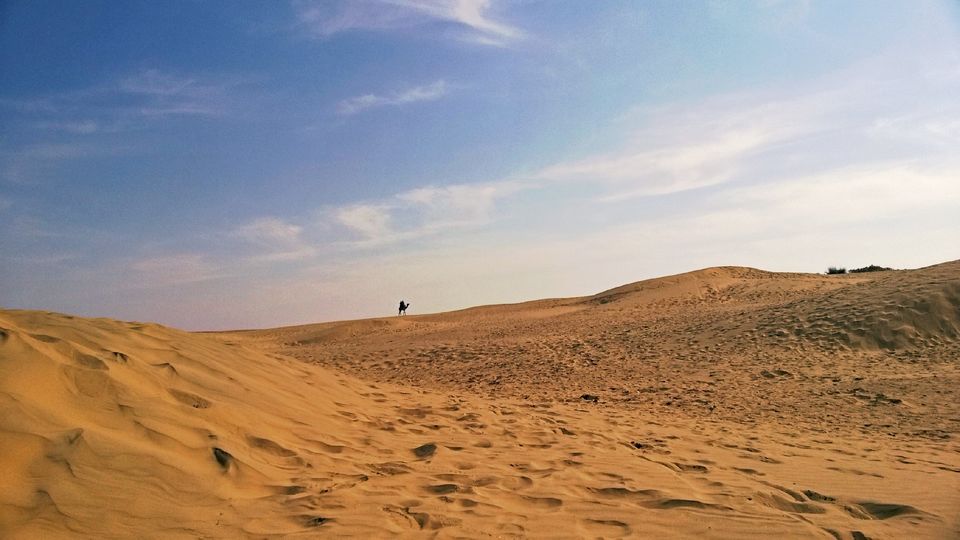 Now, comes the most crucial part! Kuldhara the Ghost Village
The locals say that the villagers abandoned the village about 200 years ago and nobody knows why the village was abandoned. As we entered, we saw small broken structures made of sandstone. The whole placed looked golden. As we got closer, I tried to catch a view of the entire place from a high place, and here's how it looked like.
Most of the houses/rooms didn't have roofs. The village is quite big and you would also at times feel as if you're in a maze.
Ghost search showed error 404 but we did find a temple.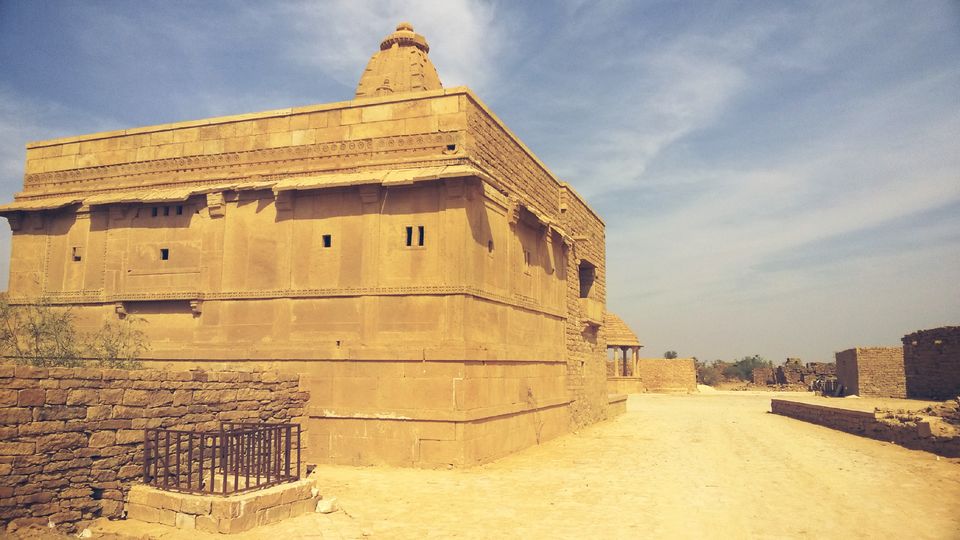 Heading on to Lodurva now. Lodurva has a Jain Temple with unique architecture. You can have your lunch here and also taste the Jain cuisine at the temple. The thali is INR 60.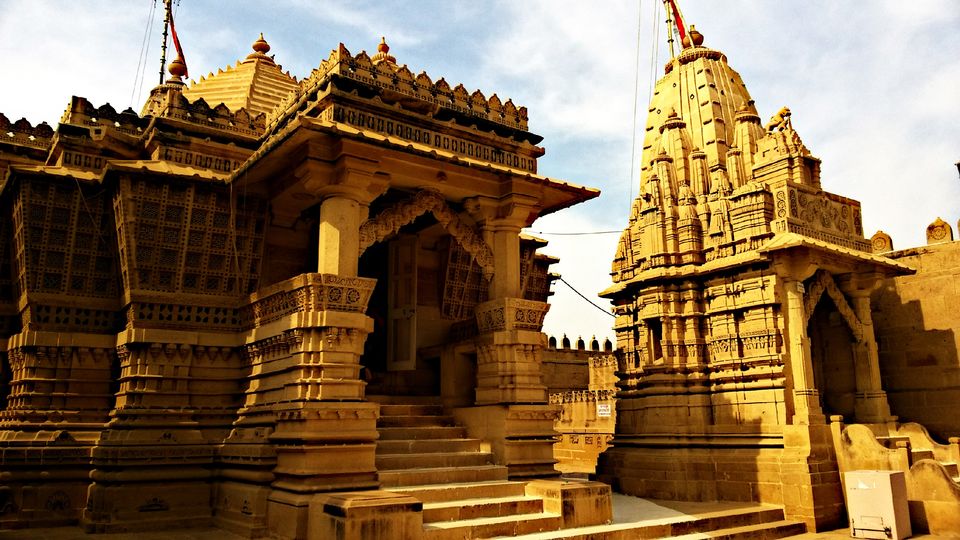 There is also a "Kalpa Vriksh" in the temple.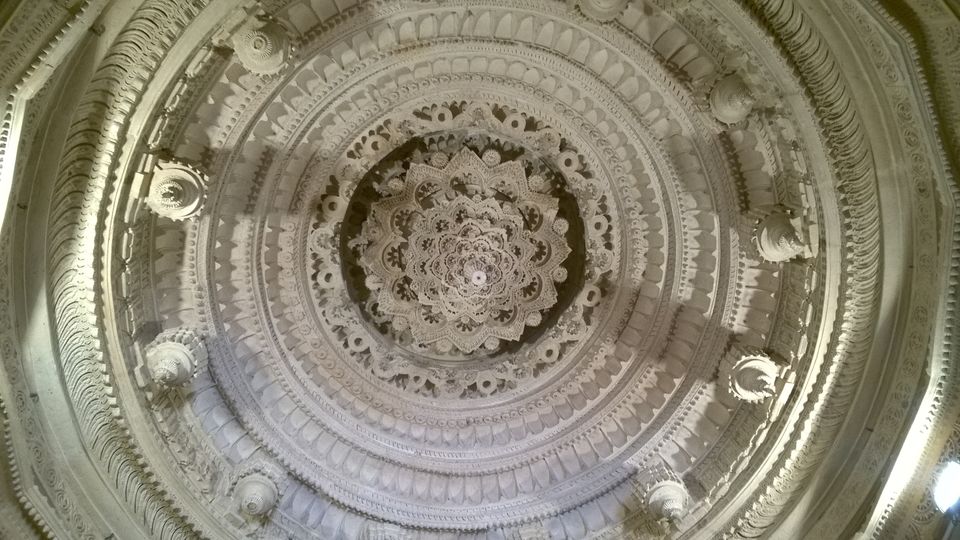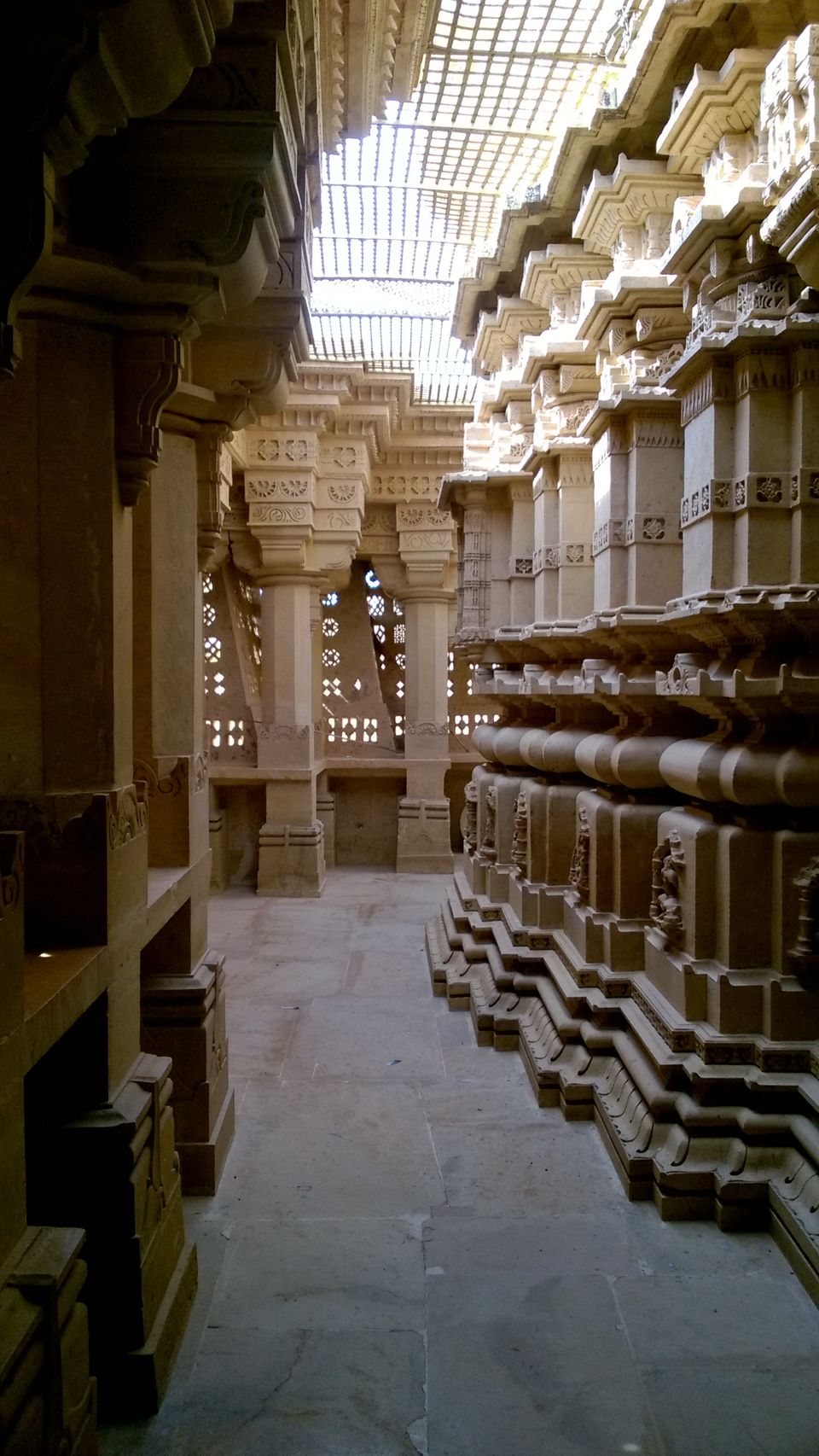 The Jaisalmer Fort is full of colours inside.
And lots of Rajasthani tradition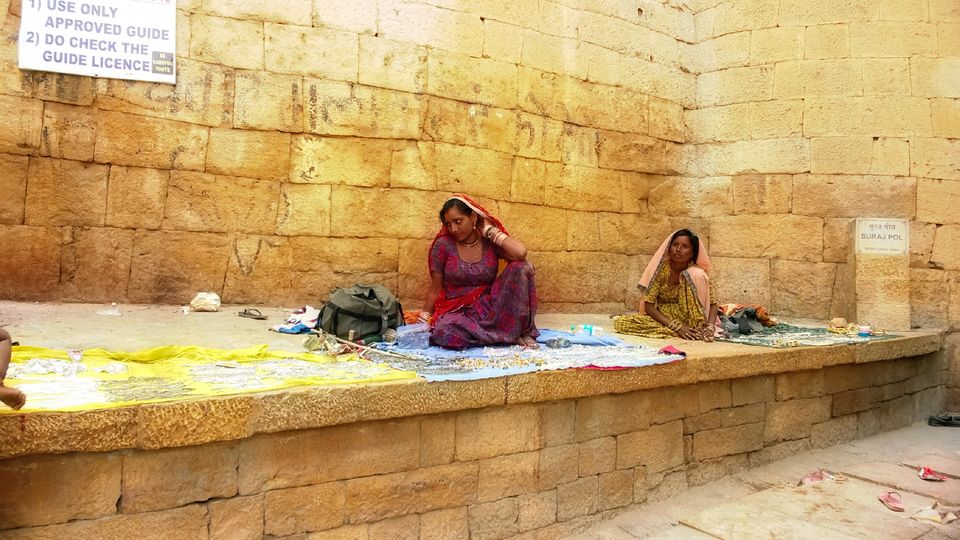 Jaisalmer Fort is not well kept. Auto rikshaws, scooters, bikes and maruti 800, all are allowed inside the wide fort corridors. Oh, and cattle too!
And this my readers, is the golden city of Jaisalmer as seen from the top of Jaisalmer Fort.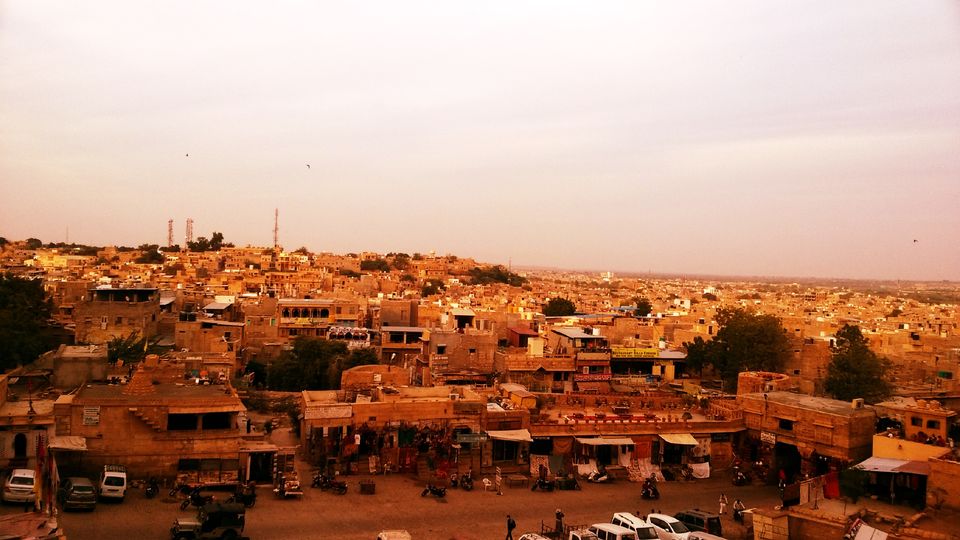 Day 4: Jodhpur
290 Km from Jaisalmer, we reached Jodhpur by noon. Unlike Jaisalmer, Jodhpur is a very big city. It can be tricky to park your vehicle to find a hotel because nobody follows traffic rules here, plus the cattle ramp walks the road like they own the road!
The main attraction in Jodhpur is the Mehrangarh Fort. It clean and well maintained unlike the Jaisalmer Fort.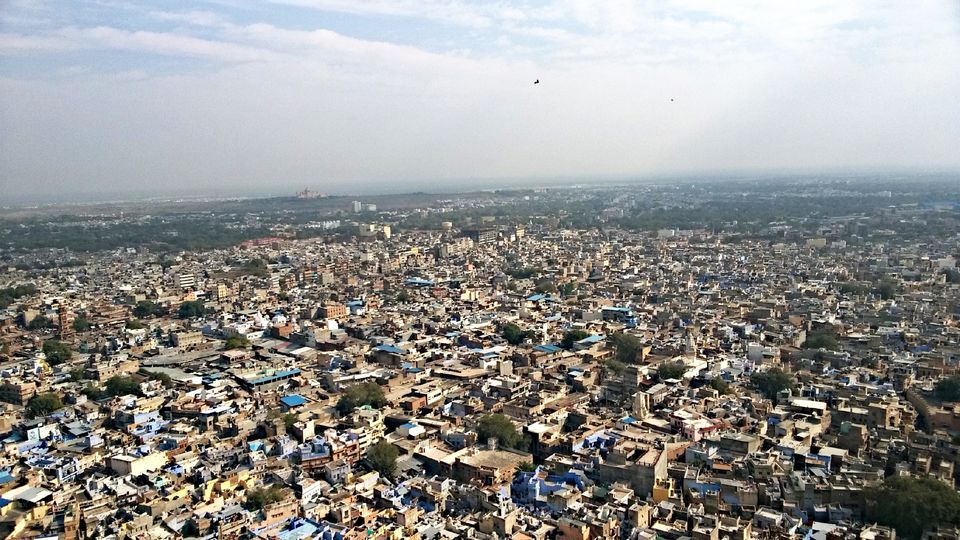 You'll have to buy a ticket to see Mehrangarh Fort, but it's totally worth it.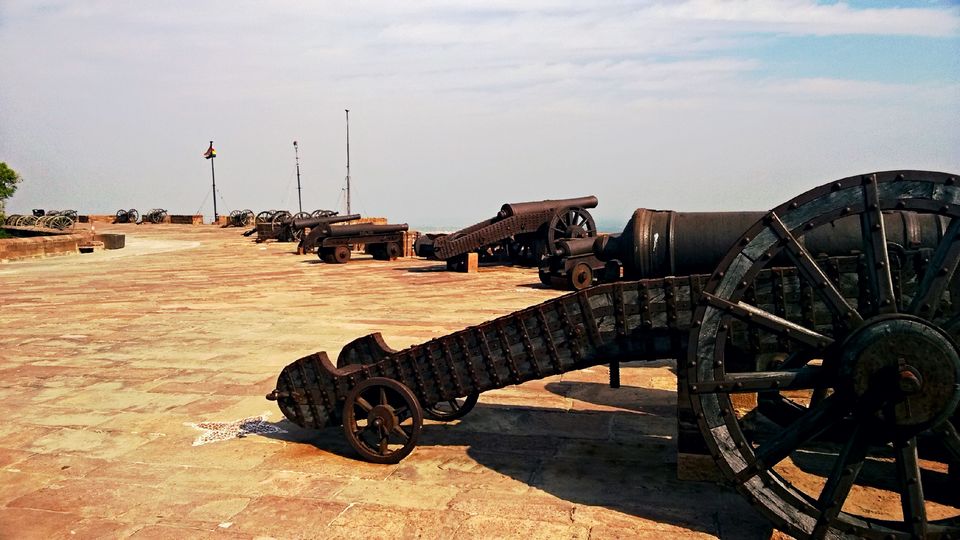 Another place you should not miss out in Jodhpur is the iconic clock tower, which is something you can find in every city in India. Anyway, the market around it reflects the true culture, so hence, you must visit. There's no need to get out of the fort. You can reach the clock tower right from the Fort's terrace. Ask someone to help you find the way.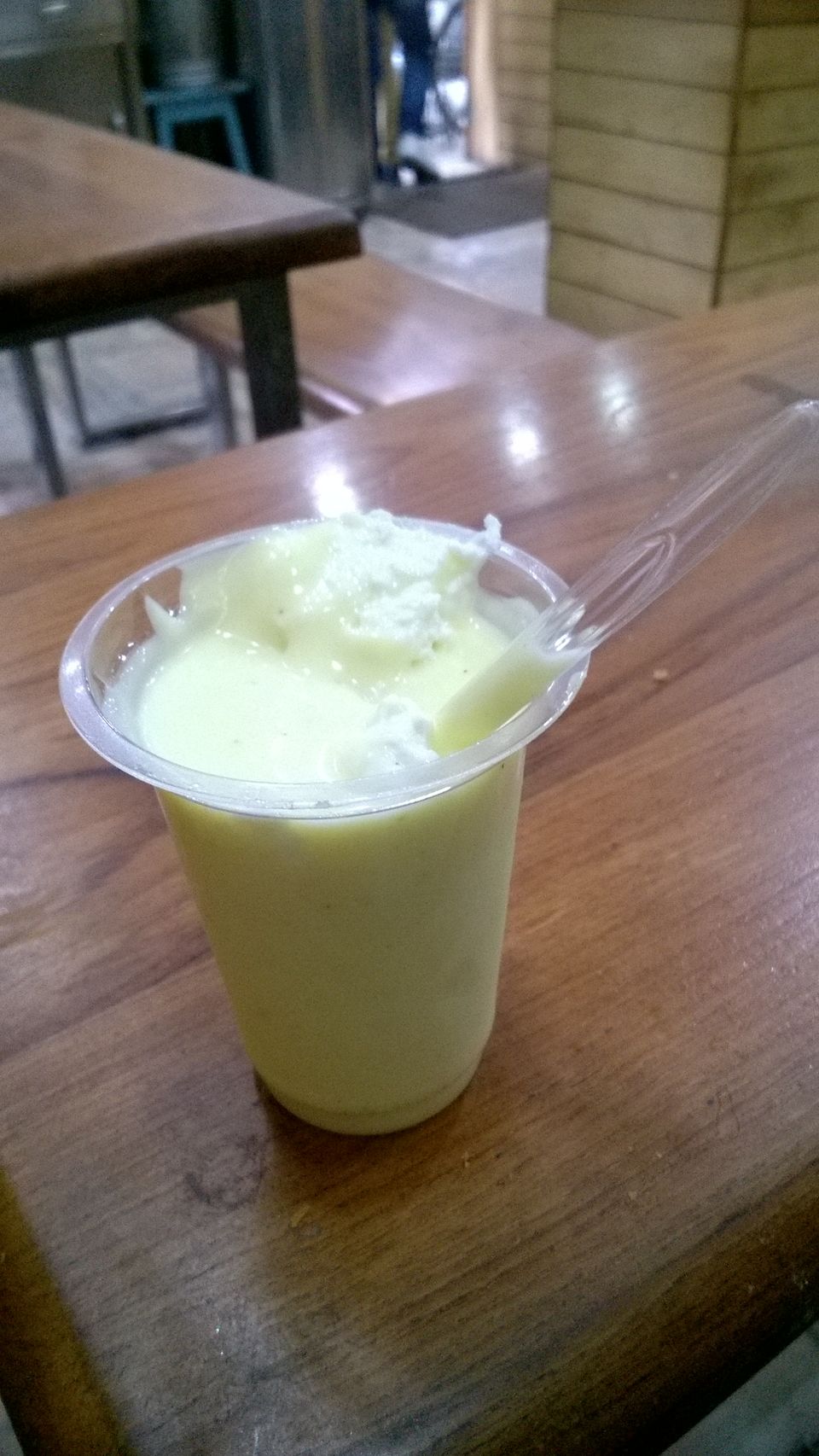 Day 5: Back to Ludhiana via Bikaner.
Can spend about half an hour in Bikaner to enjoy Raj Kachauri.