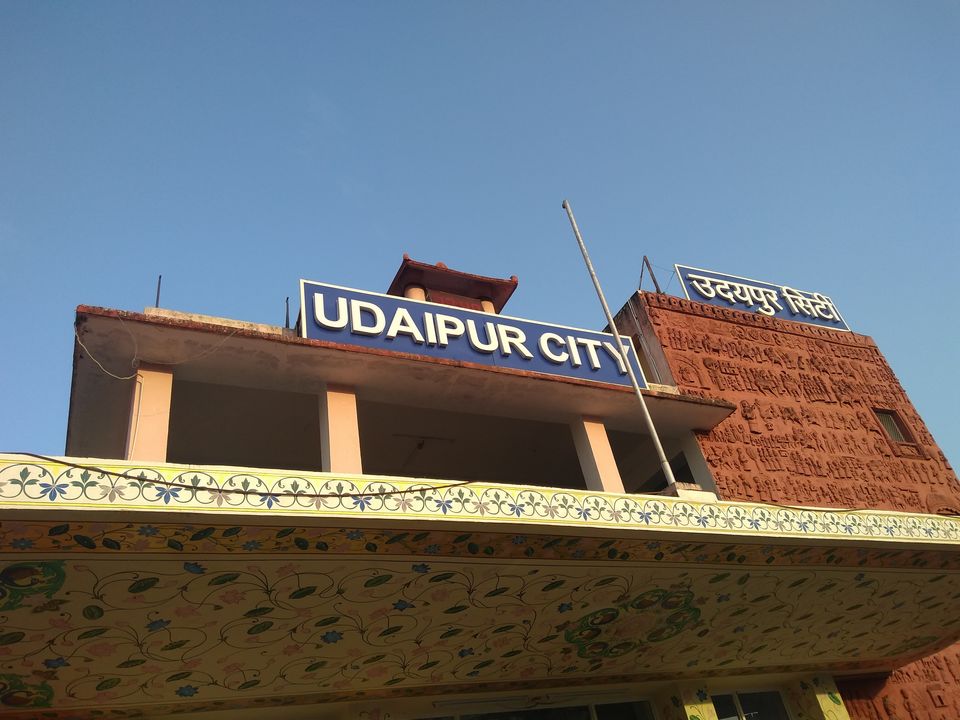 My sincere gratitude to all the Readers for reading my Blog.Although it's a bit long but believe me you will enjoy it.
The blog contains different phases of adventure which I had experienced during my Trip to the City of Lakes i.e. Udaipur and I loved to share with you people.
Phases :
• Excitement
• Chase
• Fun
• Adventure
• Infatuation
• Memories
I have characterized the characters with different names since I don't want to reveal there identity.The characters here are my idiotic crazy Friends.
• Wonder Woman
• Gupta J
• Bhalu
• Flauntstar (Why so ? You will get to know)
So here I begin….
It was a fine bright morning like always ,me along with my four friends were eagerly waiting for this day since we were heading towards Udaipur and none of us had ever visited the place before. We were so much annoyed by the daily monotonous IT Life that we seriously needed a Break from it and beside this it was GUPTA J's Birthday so something Grand needed to be done.
We attended our offices as regular on that day (Friday ,21-9-2018) and we have our train (Mewar Express) scheduled@7:00PM from Nizamuddin Junction, New Delhi. Life is always full of surprises. We never know what is next, it's much better by that way. Here the phase one comes to the play where we would had missed the train just by a fraction of second due to our great powerful Wonder Woman. Our journey started from Noida and knowingly that our train is scheduled at 7:00PM we were here waiting for the Wonder Woman to arrive but she was at her own Euphoria World irrespective of the reality. Nevertheless she arrived at 6:25PM and we rushed towards the destination i.e. Nizamuddin Junction, New Delhi. A special thanks to the Uber Driver because of whom we were able to catch the train.It was a feeling which I had not ever experienced in my life till date and I was expecting that we will miss the train since I think everyone is acquainted about the Traffic in Delhi. Finally we arrived after a lot of Chaos and hurriedly we rushed towards the Platform(No. 7) and boarded the train. And the train moved and it truly seems as if the train was waiting for us 
A journey by train to Udaipur started and it was an unforgettable one where we played(Bluff,UNO), chitchat,listened music and enjoyed every single moment being with each other and finally slept.Finally after 12 Hours journey we were at Udaipur Junction @7AM.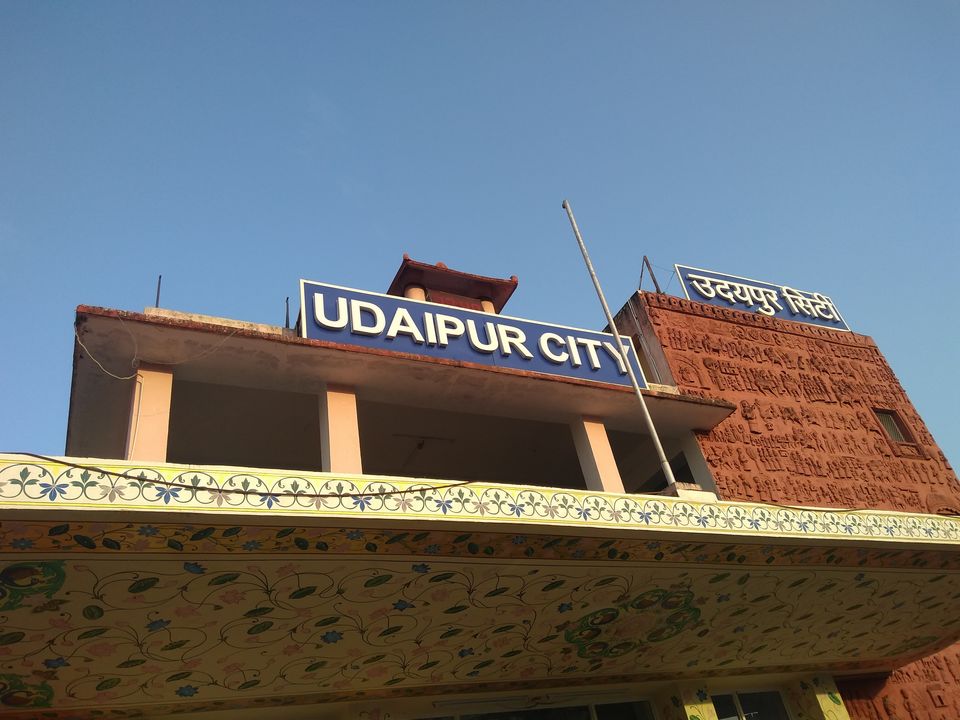 Udaipur also known as "The City of Lakes" has some rustic charisma about it. The way Udaipur has carried on the charm of its Palaces, its lanes, its tradition and culture has attracted tourists from all over the world. Udaipur has something magnetic about it.
We had already made the bookings in Zostel and its one of the budgeted stays if you looking for an economical Trip beside this here you get a chance to explore and meet new people("Strangers").At 8:00AM we checked at the zostel and rooms were allotted where we just geared up ,all ready to explore the city. The roof top view at the Zostel was marvelous. We had our breakfast there. While we were having breakfast I saw a beautiful,independent and dedicated girl who was all and all concentrated at her work irrespective of the sound,surrounding. She was busy painting, fully concentrated at her work even a slight drop of water won't disturb her .She is a painter by profession and also owns a Startup Company(which makes Organic Paints) and you will be startled to know that all this she has managed within 9 months time.And her company is attaining great heights. Me along with my friends were literally amazed and motivated after hearing this. #Respect Painter
We started our trip and hired scooties(Activa @300 bugs/day).We hired 3 Activa's.
• First place where we visited was Jagdish Mandir.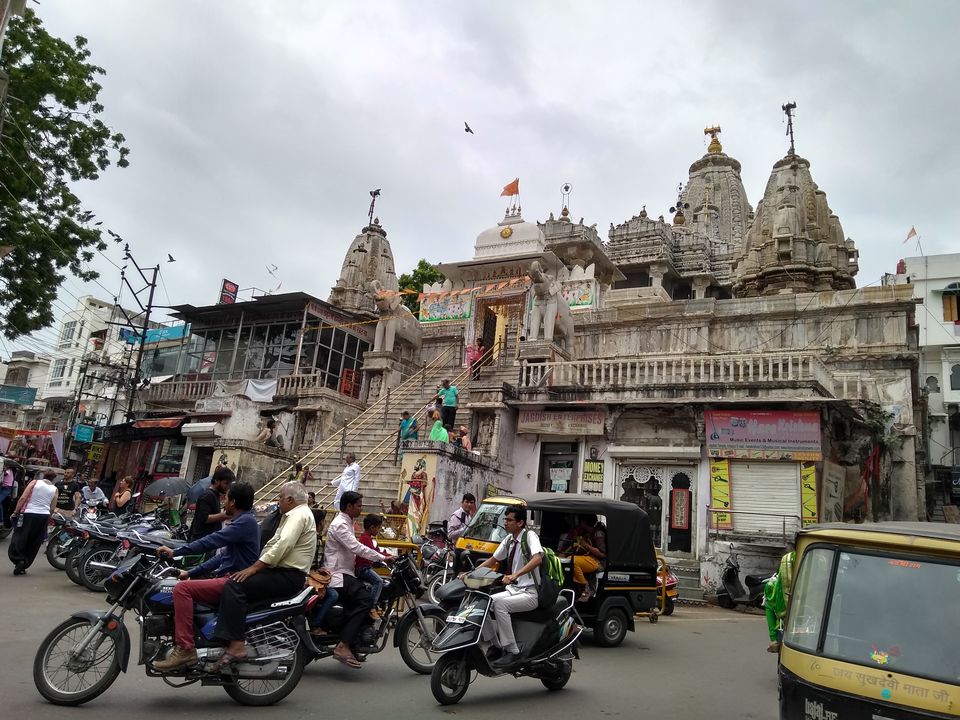 • City Palace .If you have a student Id card you will be benefited (100/- else 300/-)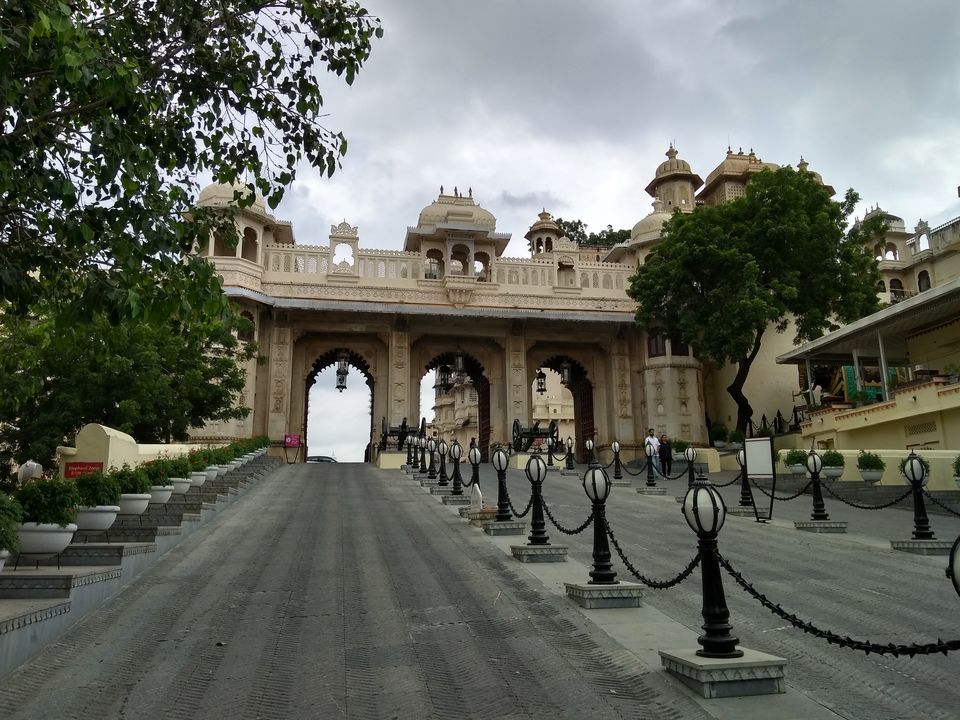 • Lunch @ Rooftop Cafe. View from here was scenic.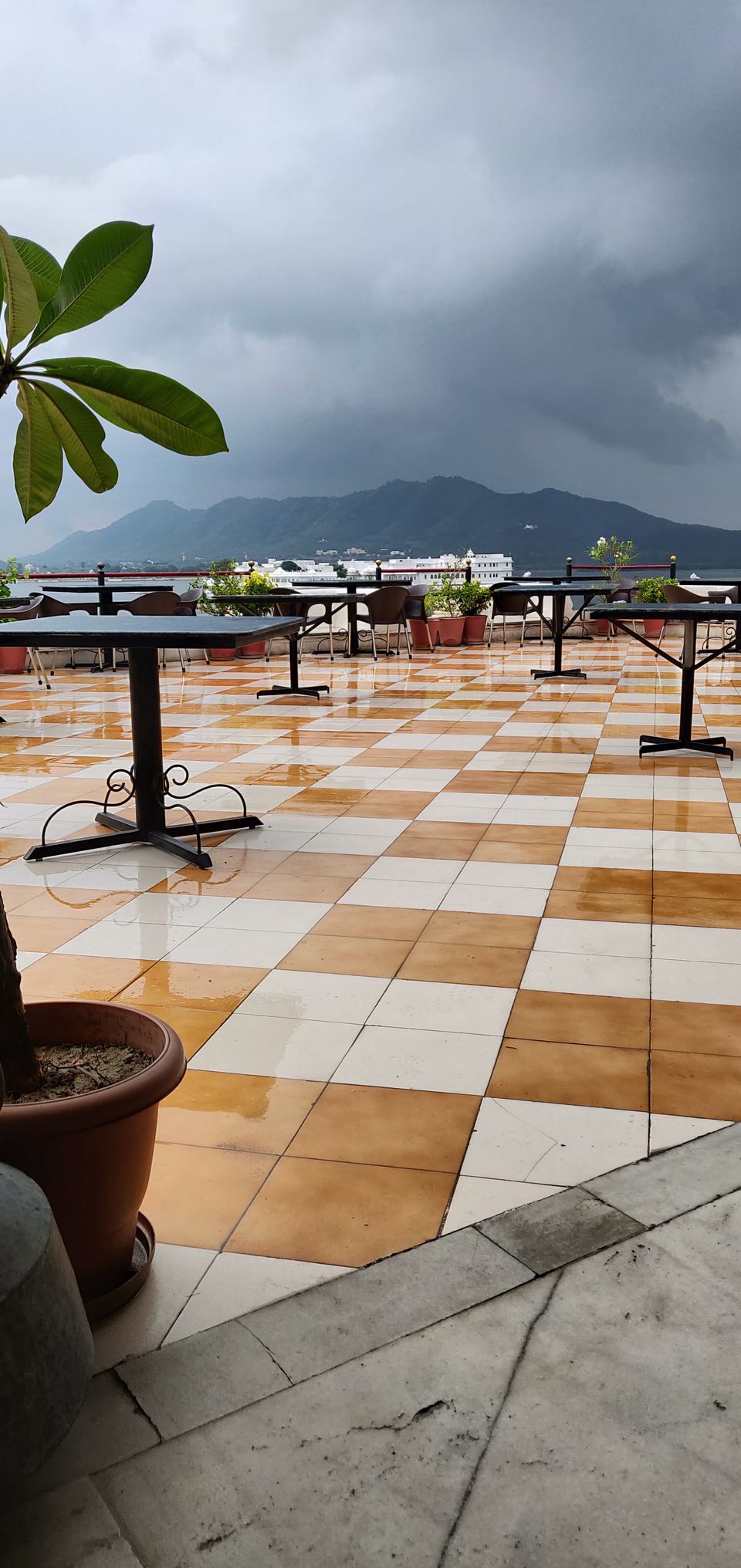 • Headed towards Fateh Sagar Lake for a Boat Ride(@200/person _3 min).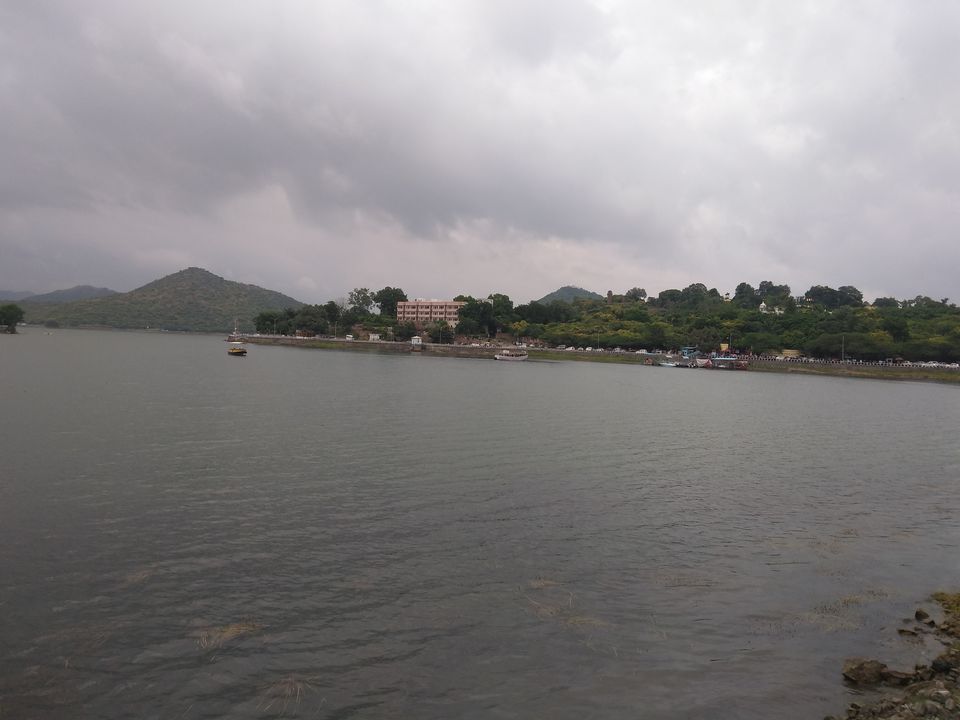 • Then Monsoon Palace and as the name suggest it started raining heavily when we started our journey.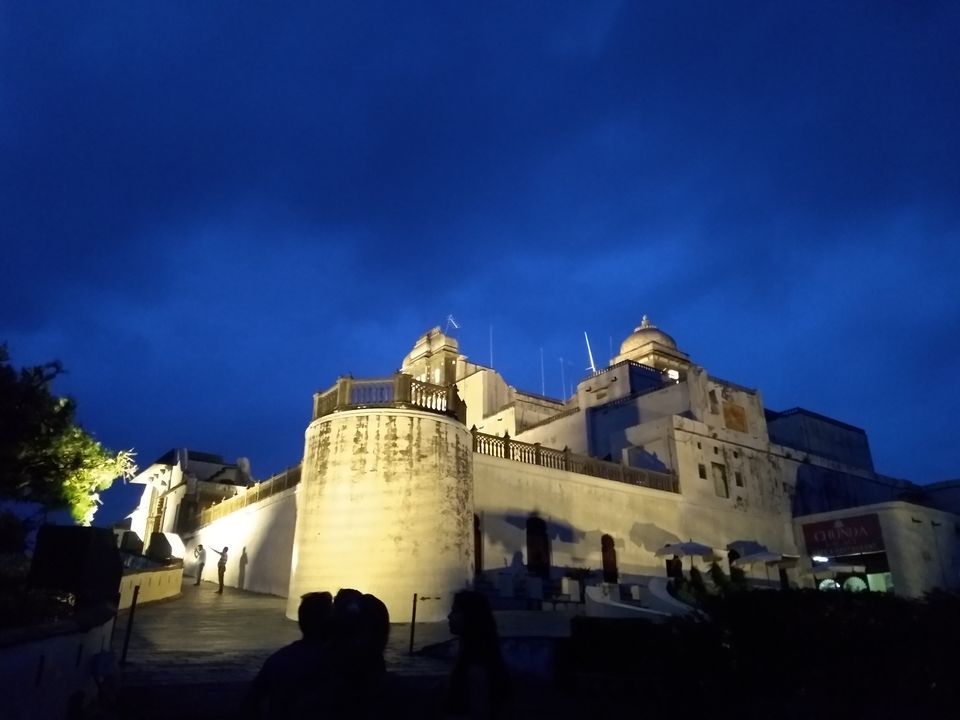 • Finally while coming back we had Dinner @Raaslela . One of the most prominent Restaurant in Udaipur.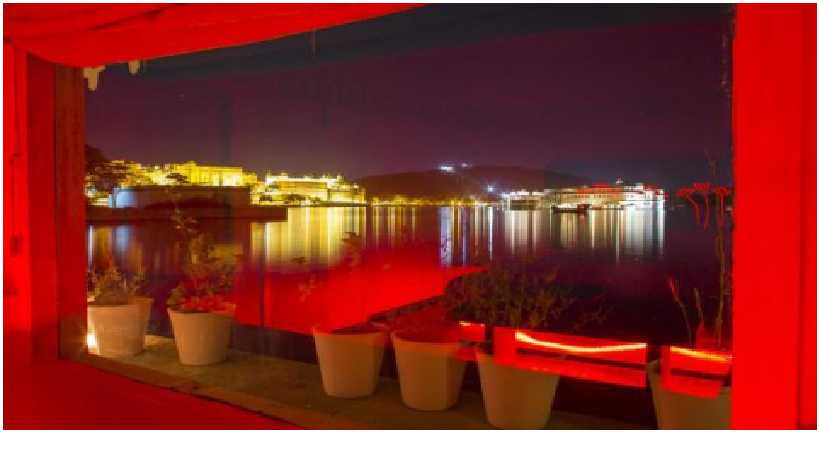 Arrived at Zostel @11PM and everyone of us were immensely tired. But the picture has not ended yet. Actually it is about to start now. After getting back we just freshen up and Gupta J and Wonder Woman were busy at there respective chitchats. Bhalu got busy with his phone. Now me and Flauntstar were the only one left so we decided to have game of pool at the Zostel gaming area. Hence we went there.
I arrived the place at first and saw a pretty,tall,lean girl nearly about my age ,wearing a T-shirt and Lower sitting and talking to her friends. She was not well and was sneezing.She was staying at the Zostel (Room no.23). We made eye contact and I greeted all the ones present there. Flauntstar arrived at that time only and we both started to play the game. Why I call him Flauntstar because he is a great story teller and a person who is highly overwhelmed about himself and "RAJASTHAN".While playing when the Flauntstar grasp that he is losing the game he started with an altercation with me that the stick is tilted and the game should be restarted.While we were just talking only we heard a pleasant voice and it was the pretty girl (will be addressing "Stranger" on her part) who came and asked us whether she can join? Dear Readers I guess you will be able to tell what we would had responded that time….hahahaha. A team of 2 were made since Bhalu also came at that time.Me and Flauntstar in one Team and Stranger and Bhalu at the other. Miss Stranger told that she doesn't know how to play but eventually she was on the winning side by smacking us badly at the game. Nice tactics applied pretty girl to fool us After game of pool everyone of us including Wonder Woman and Gupta J were indulge in planning about what we will be doing the next day. So we decided to go to Kumbhal Gargh Fort appx. 120KM from Udaipur City and we slept.Miss Stranger was also included in the plan and she said that she will be accompanying us but the next morning when we were all set to move ahead to the destination she ditched us….just kidding..Actually she was feverish and unwell further it was drizzling outside so she stayed back.
Our journey to Kumbhal Gargh started @12PM by our Activa's and it was raining profusely since last night so we bought rain coats and headed to our Destination by our scooties via NH27. Riding is seriously somewhat great adventure for me and I hope it would be for many others too. And when you are going through a scenic view while riding it totally refreshes oneselves. Every single Tension was really flushed away and we were enjoying the ride. Finally after a run of 4 Hours we reached the place.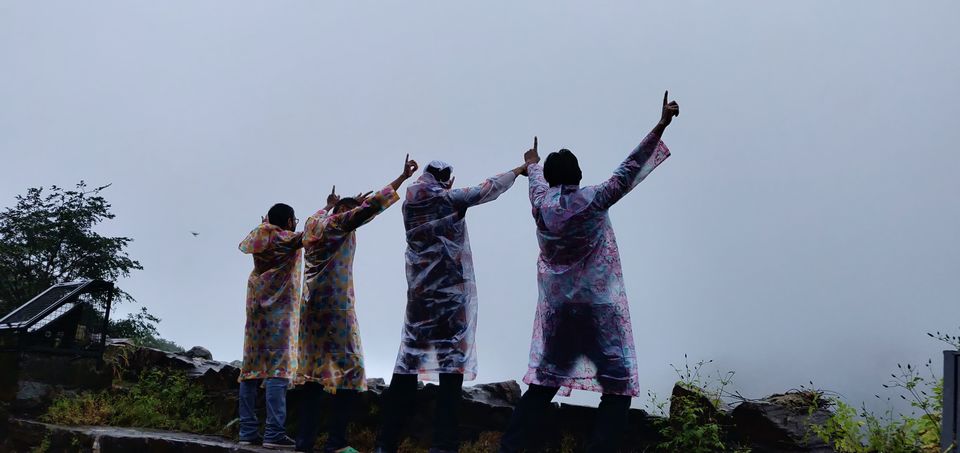 Had cup of Tea at first since we were all wet and shivering .After which visited the Fort and @6:15PM we started the return journey. While coming back we realized that our Activa's getting short of Petrol and the most adventurous thing there is no petrol pump in between the way. Hence we just ran the scooty as fast as we could . Fortunately at one grocery store we got Petrol …Yes Grocery storeAt 9:15 we were back to our room after the exhausting journey. But Gupta J birthday was just 3 hours ahead so it should be something unique so that Gupta J remember and this is for what we came to Udaipur. Hence there was no point being tired so we dressed up with the best party attire and moved. The Stranger girl was also joining us this time as The Wonder Woman had invited her for the party.Both Wonder Woman and Gupta J arrived early at the place where we decided to go for a party since at Udaipur everything closes @11PM. Now four of us were left and 2 Activa's. Flauntstar eagerly wished to take the Stranger for a ride with him to which me and Bhalu agreed. And we headed to the party place but by the time we reached the place Gupta's apprise that it's closed but Gupta J had requested the manager to at least pack food so that we can have something to eat.
The clock ticked @12AM and the most awaited day Gupta J birthday arrived (24-9-2018) and we reached Ambrai Ghat where the Cake cutting ceremony started,clicked some snaps and eaten our dinner there itself.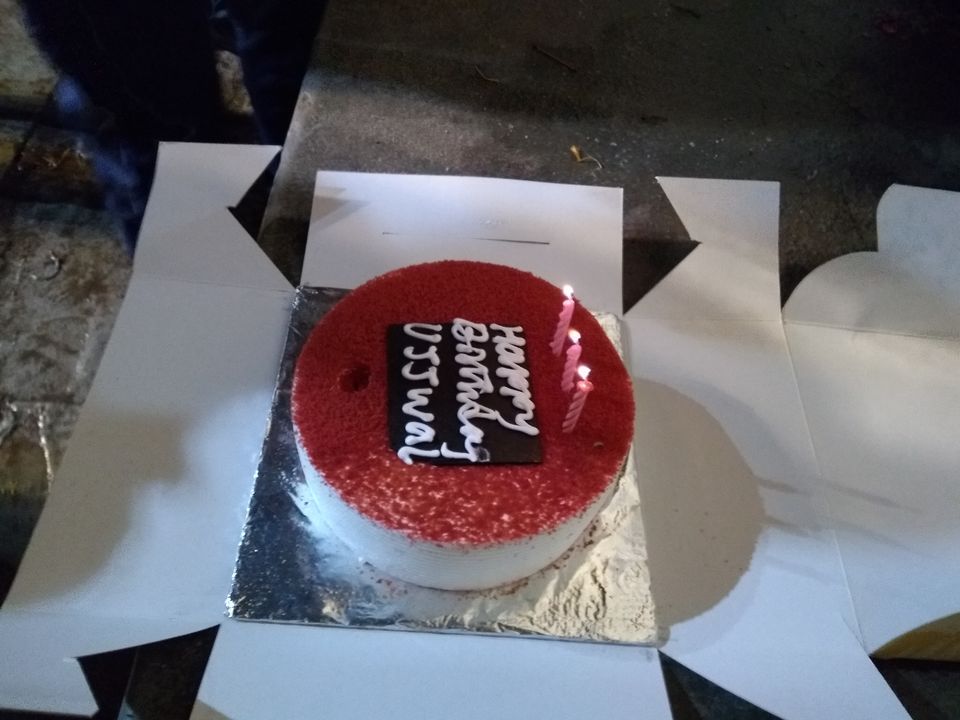 We don't want to get back to our rooms that time so the Stranger girl suggested to go on a ride to Fateh Sagar Lake so there was no point saying NO to her and we rushed. This time she was accompanying with me on Activa and the Flauntstar was infuriated with me but "Who cares" During our way to Fateh Sagar I got to know much more about her which really inspired me.Usually I don't get jell up with people very easily but this girl carries some other vibes with her and her pleasant voice were very soothing to the ears,her way of explaining and dealing situation was the eye catching factor in her personality. Her self confidence,Humbleness,boldness and proactive temperament had just caught me.Actually she loves to follow her own instinct irrespective of the consequences because taking risk in life makes life more beautiful.We had talk over music and festival and guess what we were almost alike. Finally we reached Fateh Sagar Front @1AM and weather was fine ,cold breeze were blowing. So we just stayed there for an hour and relaxed ourselves.At 2:15AM we moved back to our rooms because the party was not yet over. After reaching back to our room we went tipsy and played games and enjoyed. None of us wanted to sleep except the Flauntstar who was first down. Stranger girl suggested to go to Badi Lake and watch the sunrise.We arrived the place and this is the time which is all n all engraved in my mind and I don't want to forget at all where I got a chance to know more about her while we were talking she uttered one thing which made me feel my chance is missed but I haven't expressed knowingly the pretty girl had already stolen my heart away and if I express anything it would make her discomfortable and all the amazing talks we had would come to an end.Never mind these things are part and parcel of time and I try to act back to normal Watching sunrise together in absolute silence is one of the most blissful experiences I have ever came across ,then after watching sunrise we headed towards the Tigers Point Trek and the view from there was Panoramic. Sitting with her and watching such a view and listening "Hawayein" was literally magical and I wanted the time to stop and I don't wanted to go back.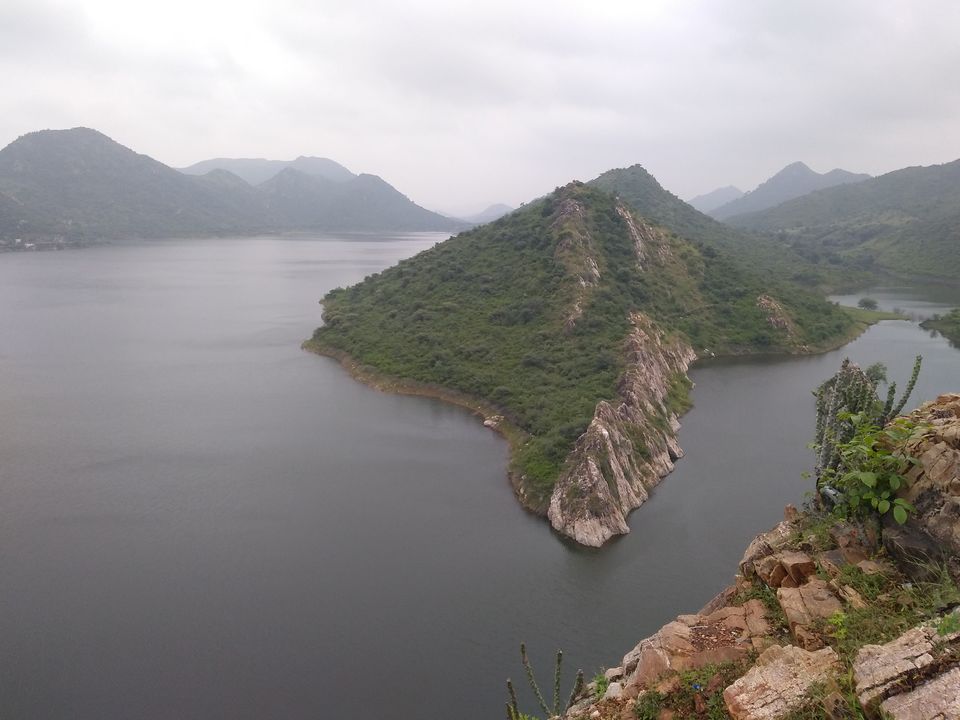 Gupta J, Wonder Woman and Bhalu were busy with there own talks with the Nature. Therefore I really wanted to Thank You Stranger Girl because of you I had experienced a lot of things which I usually dreamt of but haven't done in reality. Finally its time to go back as all us haven't slept for more than a day and we were feeling very sleepy. So we left and I dropped the Stranger Girl at her place because we were staying at some homestays(booked through airbnb). Finally after reaching room we slept. At 1PM we checked out and went for lunch at Khama Ghani , here you will be get the best Rajasthani Cuisine.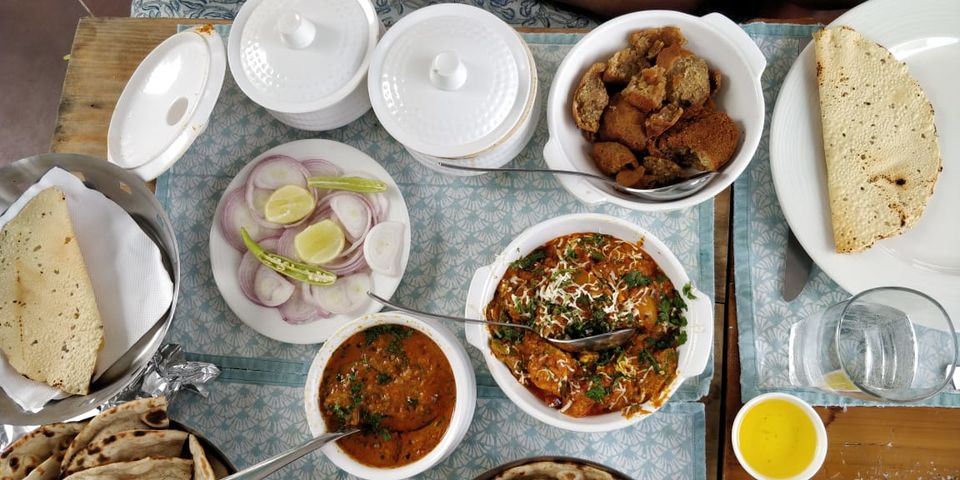 We had our lunch there and now it was time to say good bye to Udaipur and also to the Stranger Girl though not wanted to but this is how life moves.We had our return Journey from Mewar Express @6PM from Udaipur Junction on 24-9-2018.And finally we headed back to Delhi with sweet memories.Since Memories of a good holiday are often like this – little bursts of colour, reflecting happiness and bringing a smile to our lives. Time has indeed flown but memories remained the same and as we know all good things eventually come to an end. We are back to mad IT Jobs, to deadlines and we are now slaves of time and yet, on our holiday in Udaipur, time just stood still. Memories are today all that we have, some printed in frames and the rest, etched in our minds.
Lastly a word for you Dear Stranger Girl : We all strive to be memorable. But leaving a lasting impression on someone we've just met isn't always easy.Although it's not impossible. As it turns out, with the right words and actions almost anyone can create a captivating presence. And in my case you actually did it.
And see I had written my First ever Blog which I was thinking since a year back.Thank You for all this!!
Special Thanks to Dear Readers who beared up reading the blog till the end as I know it's very lengthy 