I am someone who really enjoys travelling alone but also is a chatterbox. So while travelling I end up meeting many strangers from different parts of the world. Today, if I decided to pack my bags and travel to any country, I know I have a friend and a place to stay.
Although in all of the strangers that have made a huge difference in my life I will talk about two. I met both of them in Iceland in two different states of minds and I have a lot to thank them (Honestly, please don't make me choose between the two of them, I can't! LOL)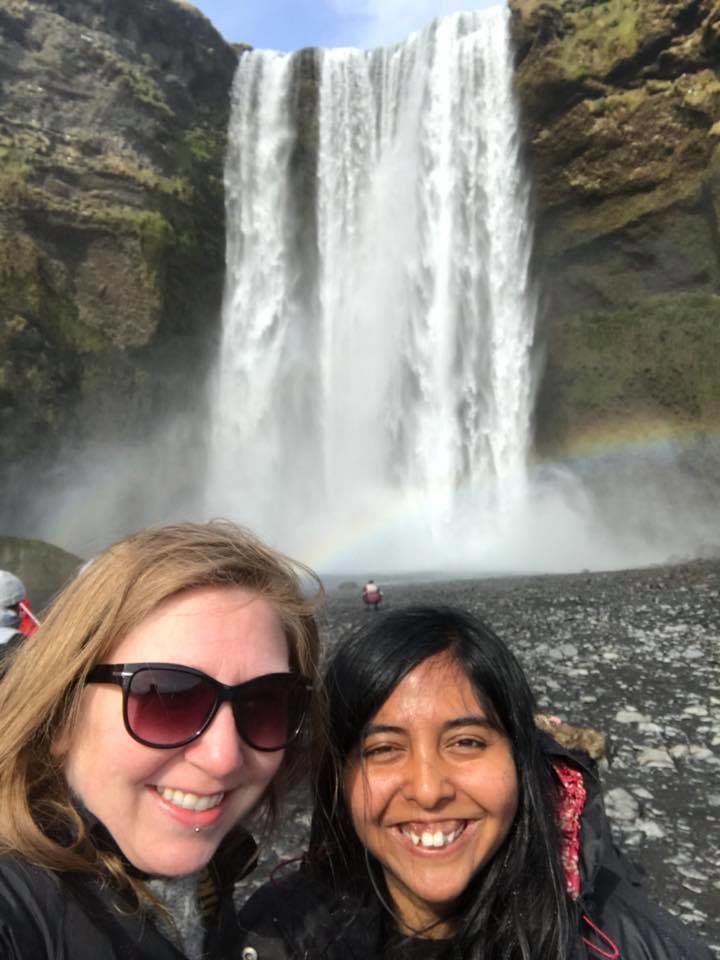 Exhausted I enter my hostel in Reykjavik and there in my dormitory are two girls, one guy and the last empty bed for me.
Here I met my stranger no. 1, Theresa, from the USA, who's come to Iceland for a residency. This woman has made me come to terms with a lot of things in my life. My physical attributes, my self-confidence and the way I looked at my achievements.
I arrived in Iceland with a return ticket and no plan. In our conversation we realized that us, a couple of strangers could rent a car together in a strange land and make the most of it. And that's exactly what we did. In the first one hour of knowing each other we had planned to spend the next 4 days together and I ended up having the time of my life! I cannot imagine Iceland without her and I am glad that I was there at the right place at the right time to be friends with this amazing soul.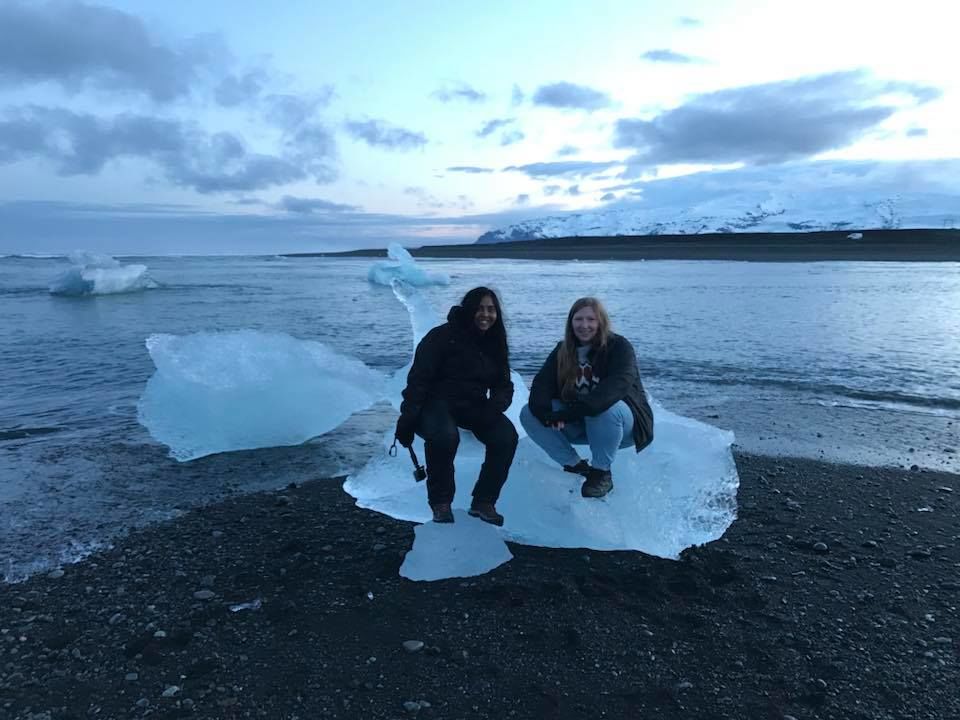 We enjoyed each other's company so much that we ended up taking another road trip to Norway and had the amazing luck of seeing the Northern lights with each other, a couple of strangers turned friends. The Norway trip was such a hit that we are taking another road trip to Ireland in a couple of days!!!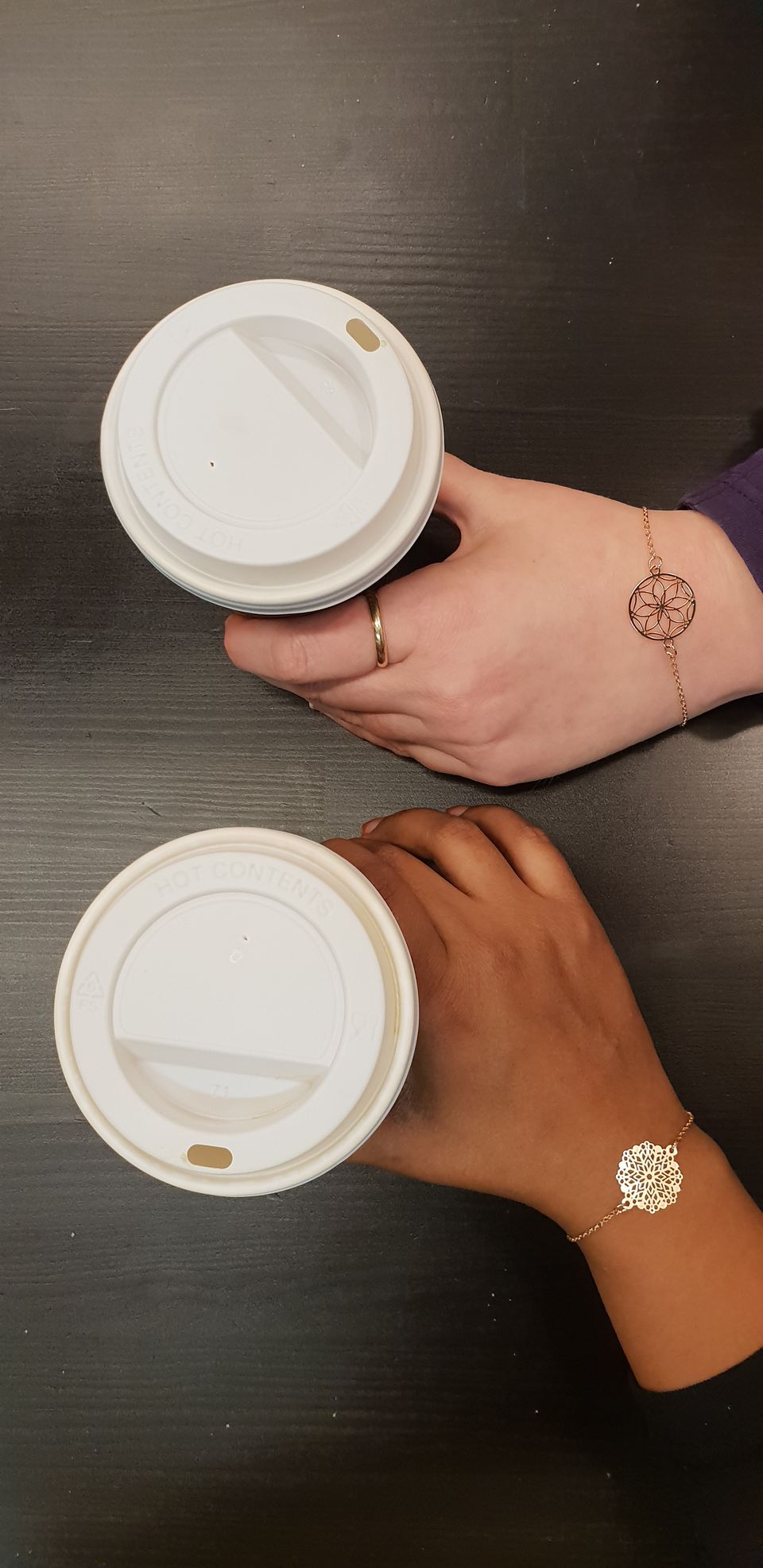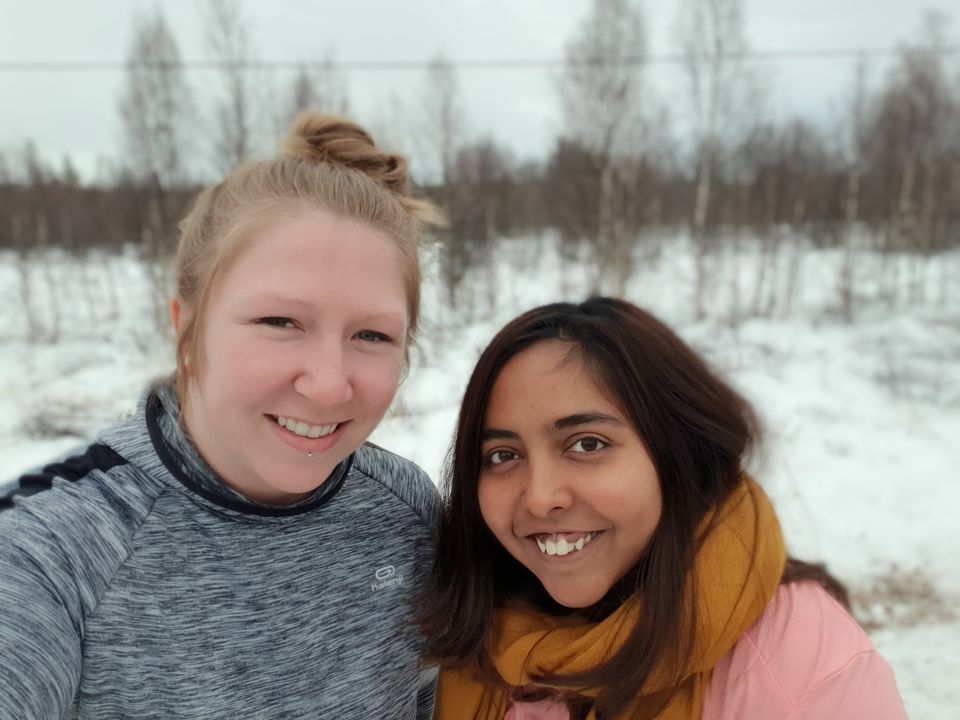 Stranger no. 2:
After 1 week in Iceland, I wanted to visit Grimsey. It's an island in the middle of the ocean and takes 3 hours by a ferry ride to reach. The peculiarity of the island was it has a population of 30 people and 25 horses. To visit this place, a girl from the next hostel was inspired and joined me along in the adventure (Although she isn't the stranger no. 2). We had an amazing day together, crossed the Arctic Circle, saw puffins and the above mentioned 25 horses.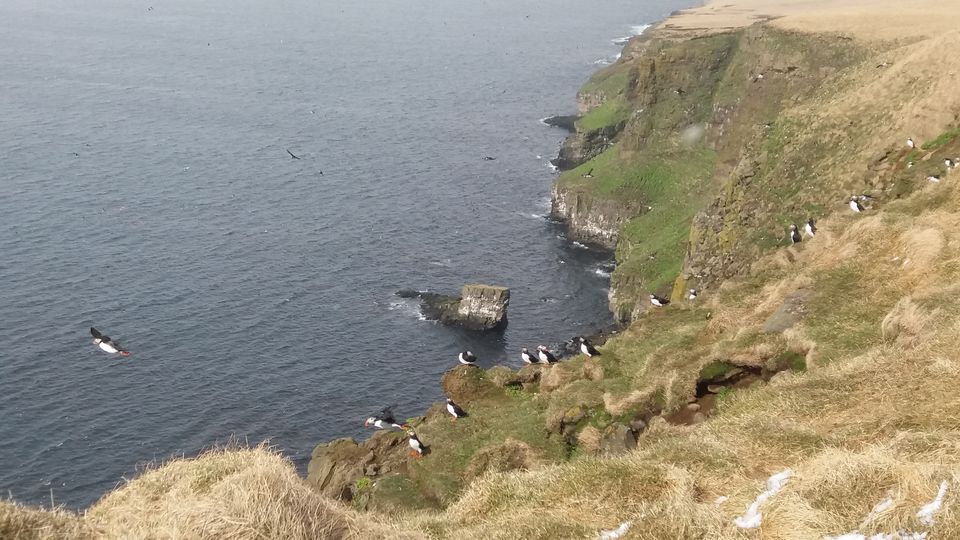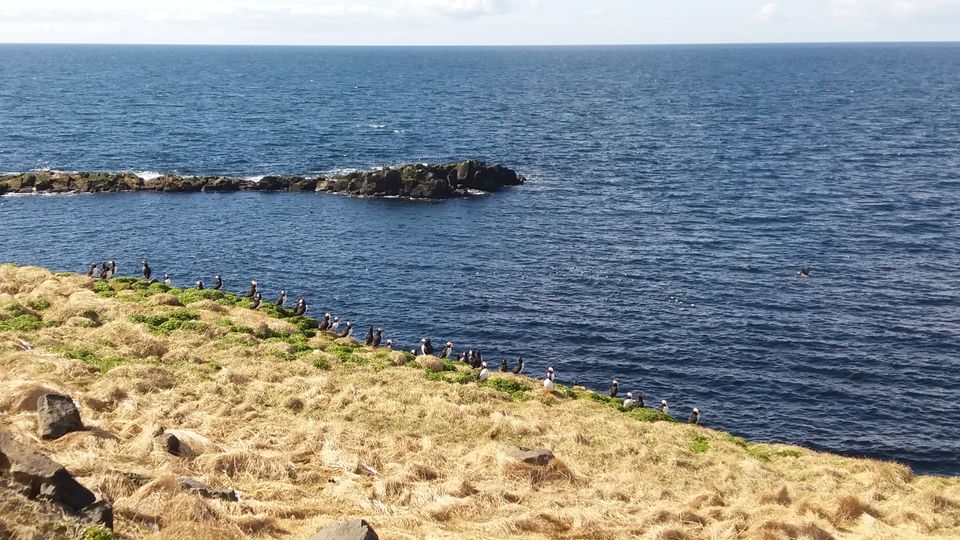 While getting to the ferry was easy, the return was not going to be possible as the buses didn't run after 2.30 pm. To our luck on our ride back in the ferry we met the stranger no. 2, Guillermo and his mother. Once again destiny randomly placing amazing humans in my path. I walked up to him to ask if by any chance they had a car and they were going back to Akureyri. He said, "yes but before we go back, we are going around the Fjords and then to the pool!" He took a pause and continued with words that were music to my ears, "You are welcome to join us". We were so happy on being invited that we completely forgot we didn't even carry our swim suits (As if we had predicted this detour or planned to swim at all). Guillermo being an awesome human not only agreed to drive us but also called up ahead to see if we could rent the necessary equipment. He is Spanish (if you did not realize it from his name) but lived in Reykjavík. They were travelling around Iceland as his mom was visiting him from Spain.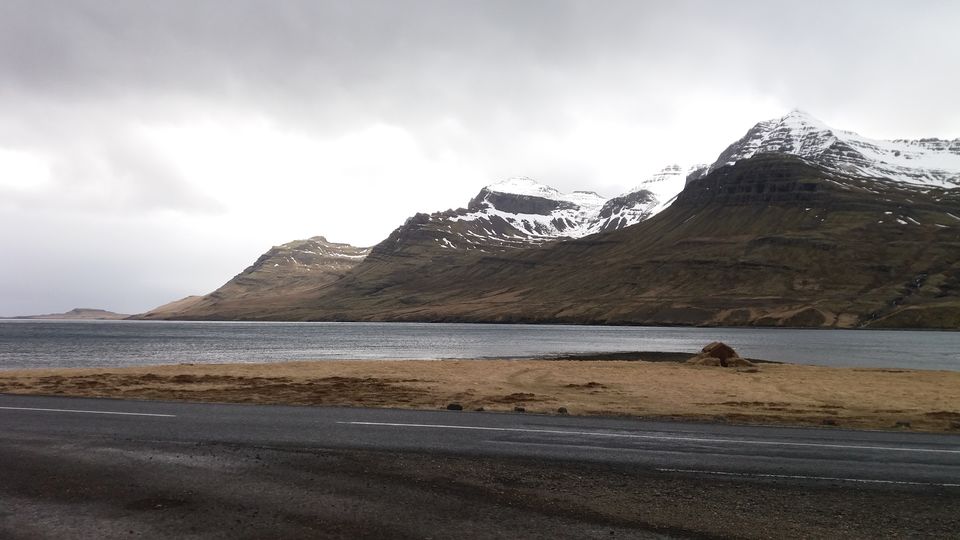 The northern Fjords were not even in my itinerary but here I was, in the car with a Spanish guy, his mom and a German girl. Passing through the Fjords was an exhilarating experience in itself. There were multiple tunnels to be crossed and each time we got out from one, a completely new scenery was presented to us with different weather. Snowing, hailing, raining, winds that would throw you away and sunshine. We saw it all.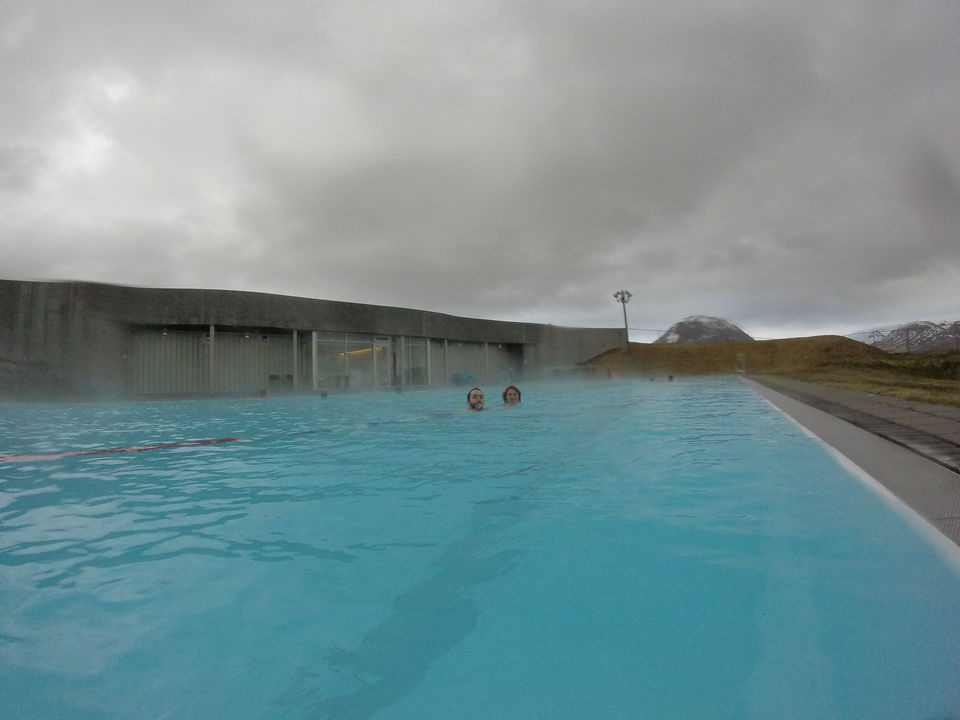 I can never forget being in the infinity pool, looking over the fjords, warm waters, while it starts to snow along with complete strangers.
He is always going be the stranger who gave me one of the best days of my life and the next time I am in Iceland I know he'll be the first person I'll call. This memory is etched into my mind and I relive it on every single bad day telling myself, if I could have that, this is temporary.