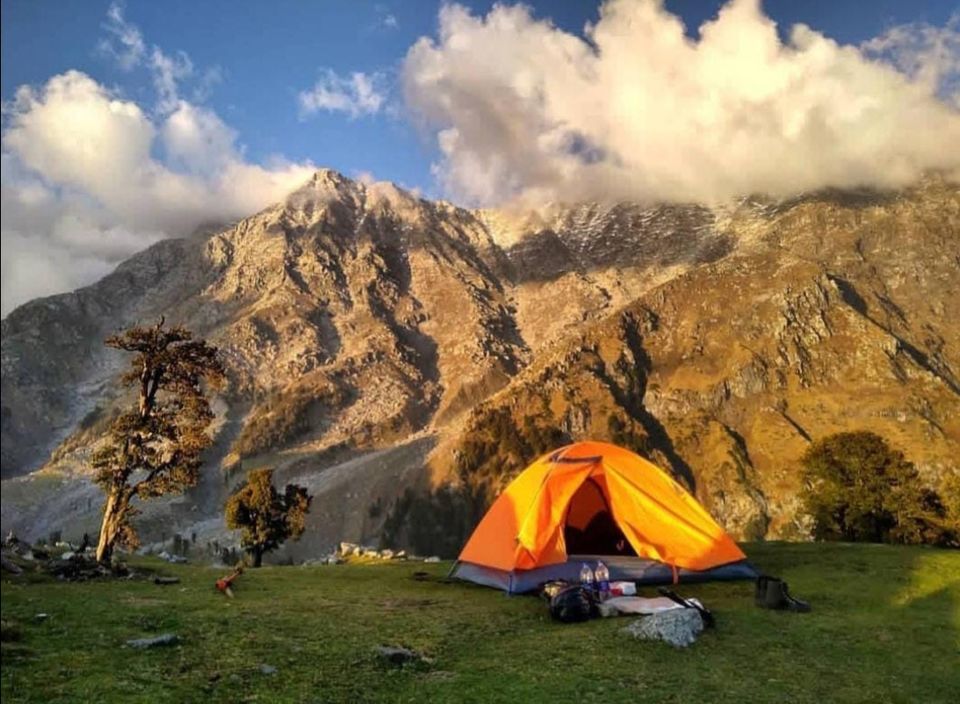 So after lots of turns and corners and sleeplessness we finally reached Mcleodganj. It was early in the morning and have reached just on time for the sunrise. Lucky were we that we found a functional yet abandoned lodge and did our morning business in pleasure. After a quick appetizing breakfast of Maggie and eggs, we were on our way to Triund, which is a 5 hrs trek from Bhaksu Naag.
Did I say it was a 5hr trek?? well I misjudged as it took us 7 gruesome hours to reach Triund. And guess what Triund welcomed us with showers of hails and fresh air.
Triund is relatively more crowded than the other treks I have been (like Kheerganga, Grahan). Still, we could find a isolated campsite but the only bummer was that it was on the slope. Nevertheless, we had our share of heaven and we sang and drank the night away.
On a very parallel tangent, my mystery girl has reached Mcleodganj and has reunited with her trekking group. She felt amazing and yet alone. She was perplexed by the feeling but excited to know more.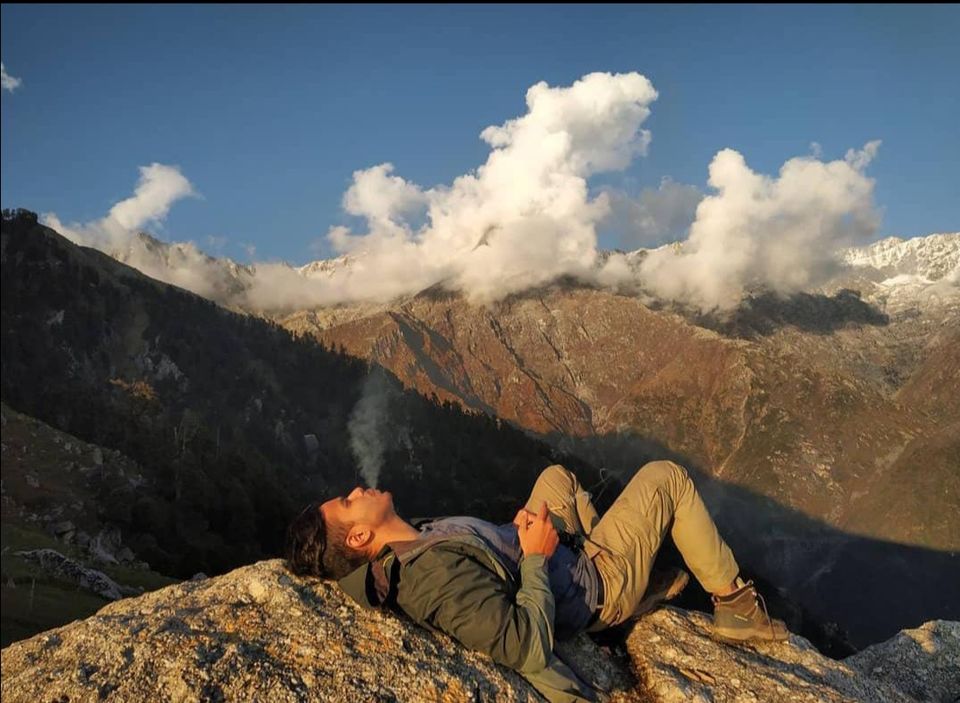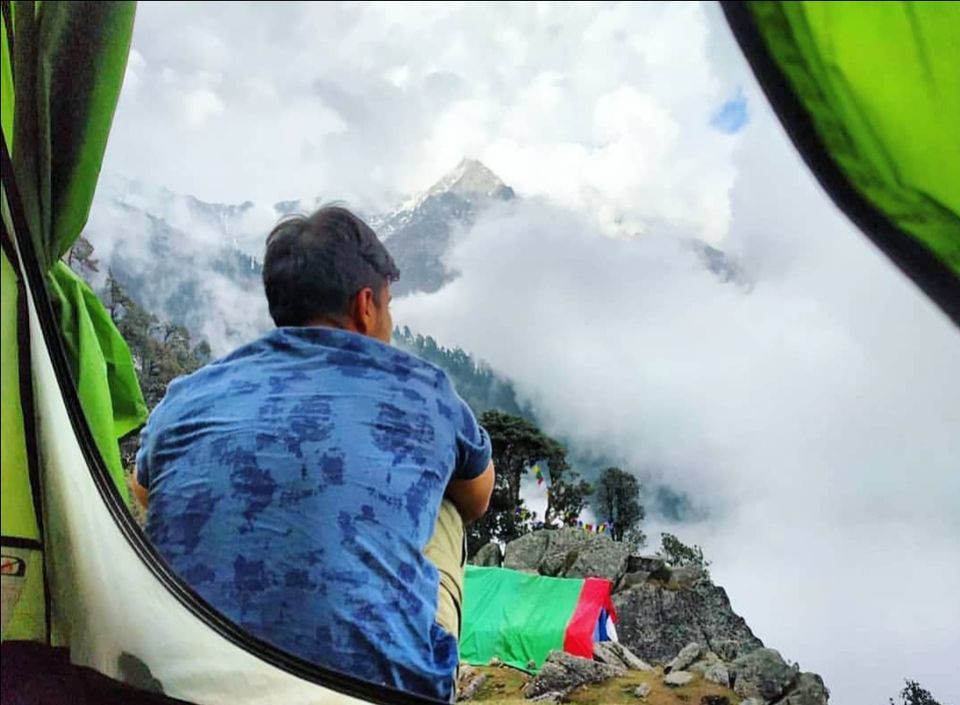 After a really long and cold night the Sunrise was our saviour and we were served with "Maggie and Eggs" yet again. But Boy!! did we enjoy that hot maggie soup.
And we were finally ready to set on our course to the Basecamp. We had to trek to the Snowline cafe which is the basecamp for the summit.
At the foothills of Bhaksu Naag my mystery girl had already started her trek with her group of 10. It was her first time into the mountains. She was used to the city, tall buildings, people and hustle. This calmness was new to her. She had thoughts which were no more gloomy. The mountain air had rejuvenated her chaos. She was at peace.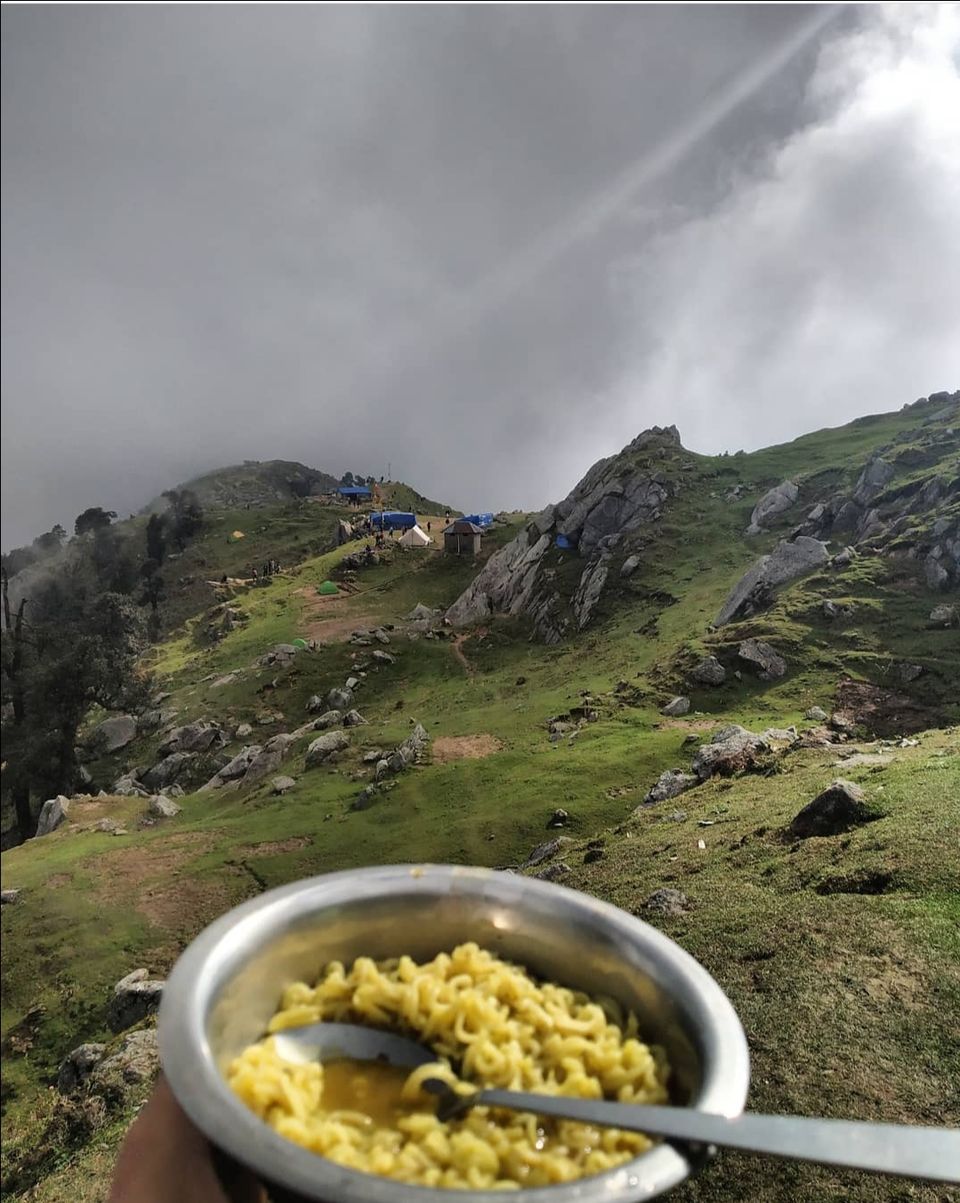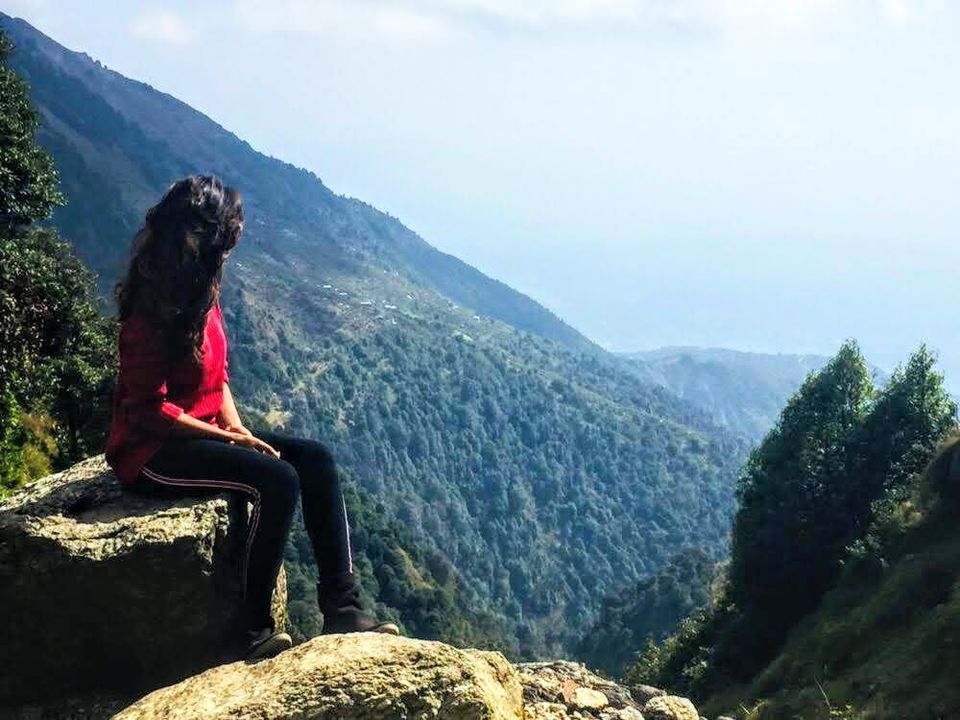 After a whole day and night of acclimatization in snow line, the day finally arrived for the big climb. We started at 5am in the morning and started our ascend to the first stop which was another base camp 2kms from snowline. We regrouped there with a group of british climbers who had a guide with them. Together we climbed till Lahesh cave, where we rested for sometime to catch our breath. Two things about Lahesh cave which I will never forget:
1. The thin air
2. And the shining grey mountains on the top.
After 3 hrs of gruesome climbing and changing weather, there we were finally at the pass. We took blessings from the trishul at the top. But we could only stay there for 20 mins as we could see the storm coming towards us.
The Descent was comparatively faster and we got just in time for supper.
The tents were set, the fire was alive and we had a small group with our Ukulele on point.
So, there we were 3 best friends sitting by the fire at 3500 mtrs above sea level and the mountains as our guardian. I sat stargazing completely oblivious to the fact that I was about to meet the love of my life.
At exactly 8pm we saw some commotion. It was a large group coming to the base camp. At first I was sad to see more people but I could see a adorable soul among them. It was my mystery girl, with her hiking boots, a multicolored rucksack and shitty french. I was awestruck at the first glance but kept it to myself.
The group after settling down came towards the fireplace and she sat right beside me. She was fancy, she had the big city sophistication and boy!! was she getting attention. I tried to keep to myself, I had my sky full of stars and a bottle of old monk. But, damn!! she was distracting.
Slowly, we got into talking and she was fun to talk with. We shared so much in common and our love for the mountains and the unknown got sparks flying.
But, then again she was a big city fancy chick and I was a wandering nomad. I wondered if this was the start of something or was it just a passing butterfly.
We couldn't really got to talk alone that night.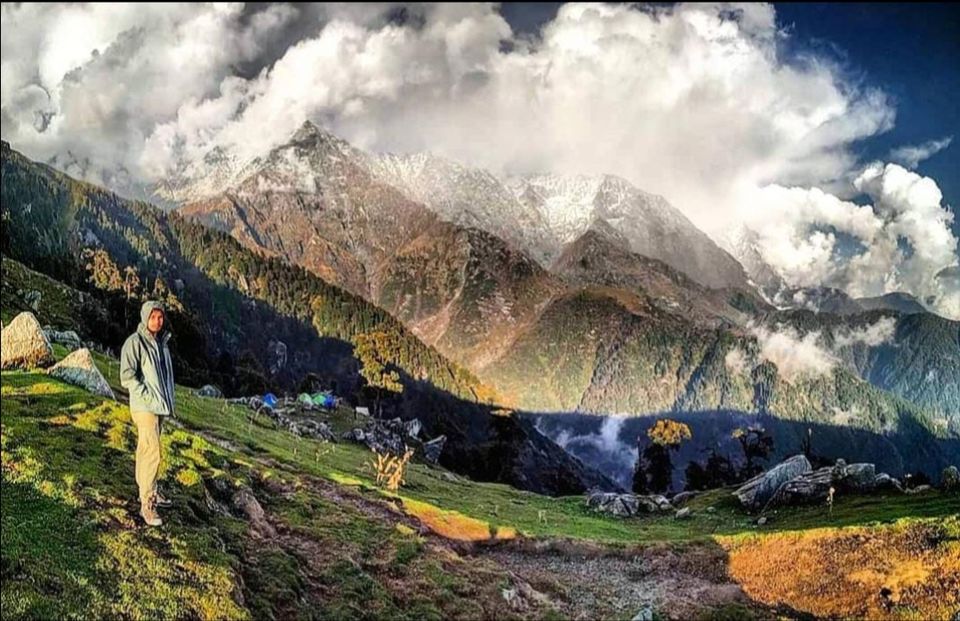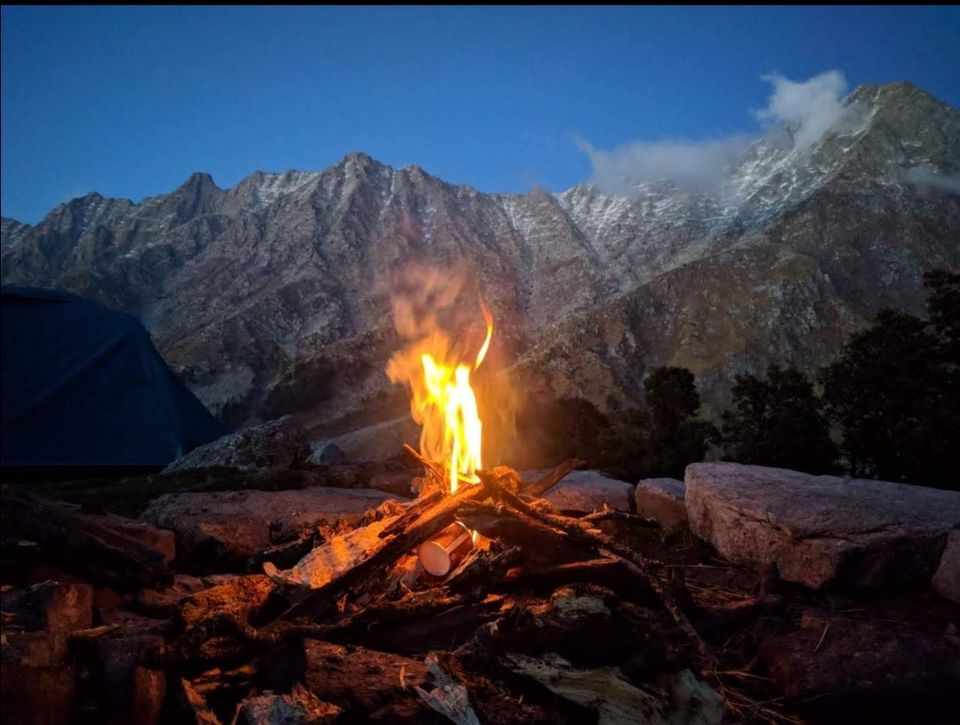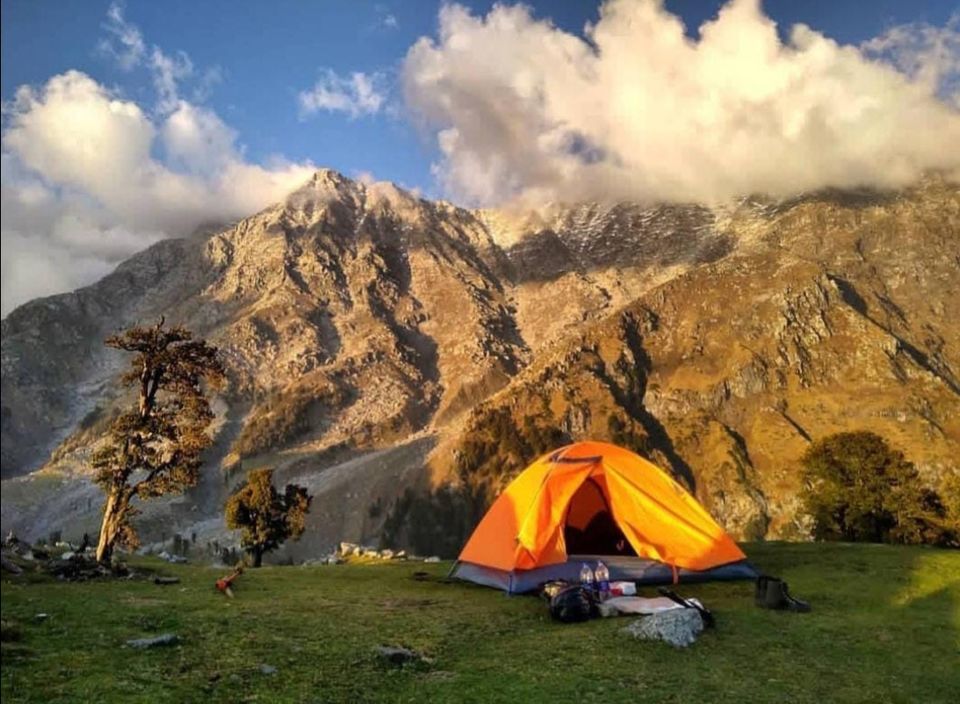 Spontaneity is often regarded as reckless. But this spontaneous decision was about to become one of the best.
It was mid of October and I found myself on a bus to Mcleodganj with 3 of my friends. We had planned on doing the Indrahar pass, which is a pass at the Dhauladhar range of the Himalayas. We had hardly done any research or carried any proper gear for the purpose. I sit in the bus and wonder what do the mountains have in store for me.
In some alternate time was also a girl, travelling to the same place. The difference was that she was heartbroken and was in quest to find herself. She had boarded the train from Mumbai and backpacked her way to Mcleodganj.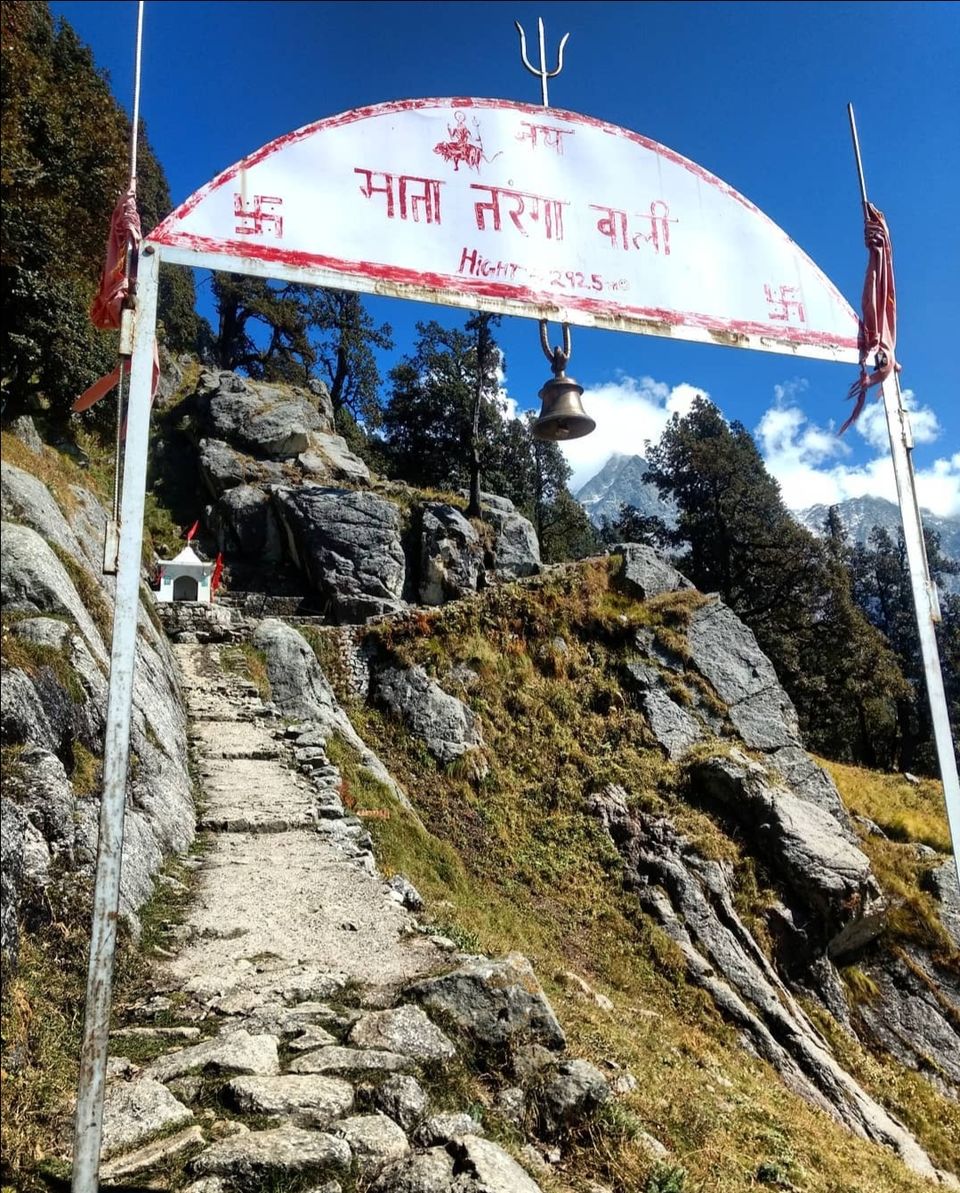 It was a slow morning and my friends were dying to get back. I on the other hand had to see how it goes with the mystery girl.
Mystery girl and a friend of hers wanted to get back to Mcleodganj and fortunately I knew the fastest way down. My friends had left early and I stayed back to join Mystery girl. We started with her descent and I got into talking with her. She told me about her dreams and aspirations and I embarassed myself with some really lame jokes.
It was a quick descent and we found ourselves in our hotel room. Our Hotel was right at the foothills and it was just the perfect place for all of us. Later that evening we visited the old Mall road in Mcleodganj, explored a vegan pizza place and bought booze from the legendary theka at the centre point. We walked our way to the hotel. Amongst all this chaos happening around us, I found a way to sneak mystery girl away and we went to the terrace and we connected like it was all so natural and easy.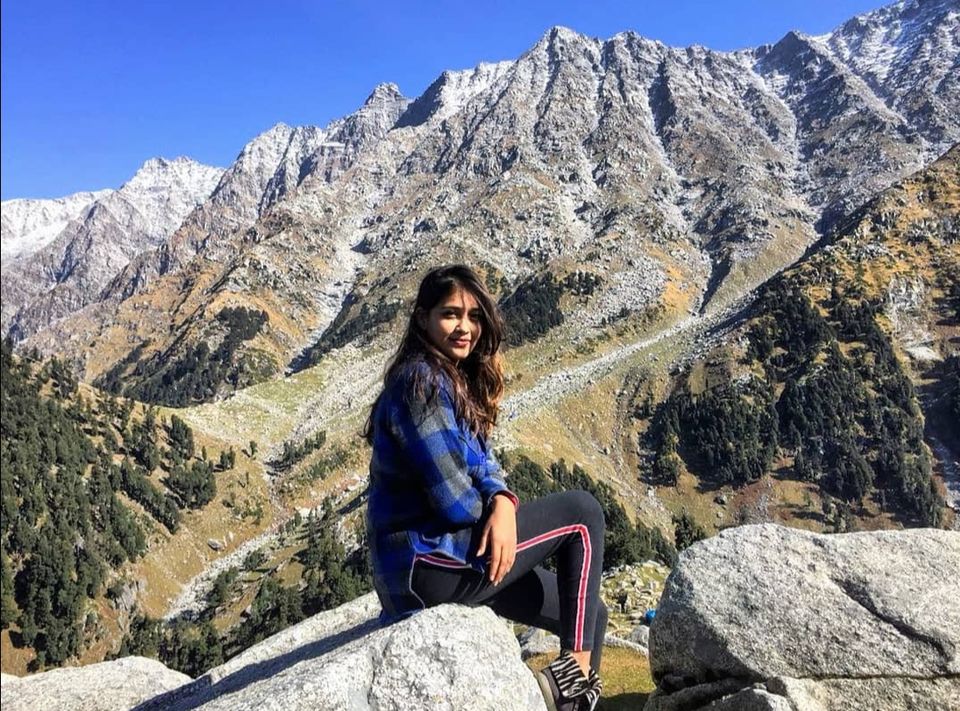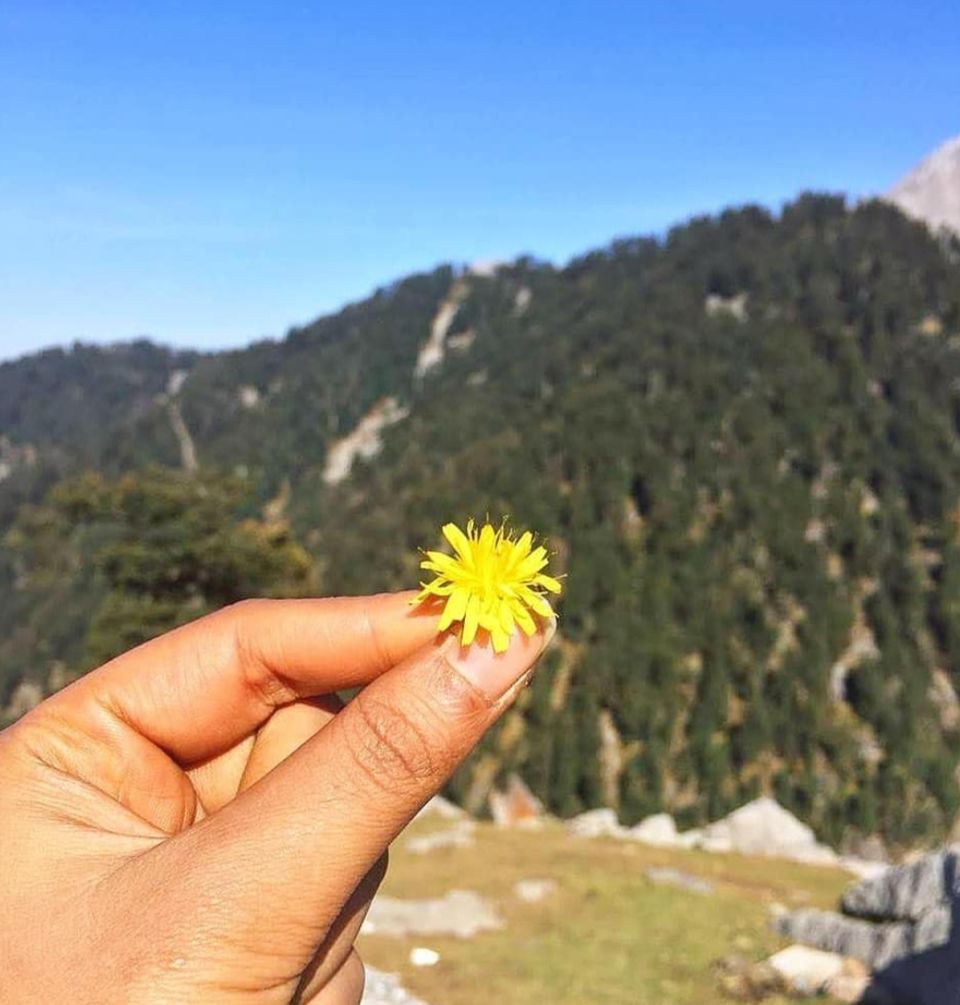 The sun was bright and it was warm and cosy. It was 10 am and my alarm started screaming, pulling me back to reality. I was happy to have taken back so much and sad thinking about how much we take our life and state of mind for granted. How much we keep ourselves away from nature and fill our lives with meaningless materials and fake relationships. I learnt and got closer and I had met another soul with whom I could see so many possibilities.
The girl is Krati💕. She left early and I somehow felt so empty. I had known her for just a few days and I already connected with her so much. We promised to make it work. So this us trying to show our experience to everyone in spirit of us making it work.