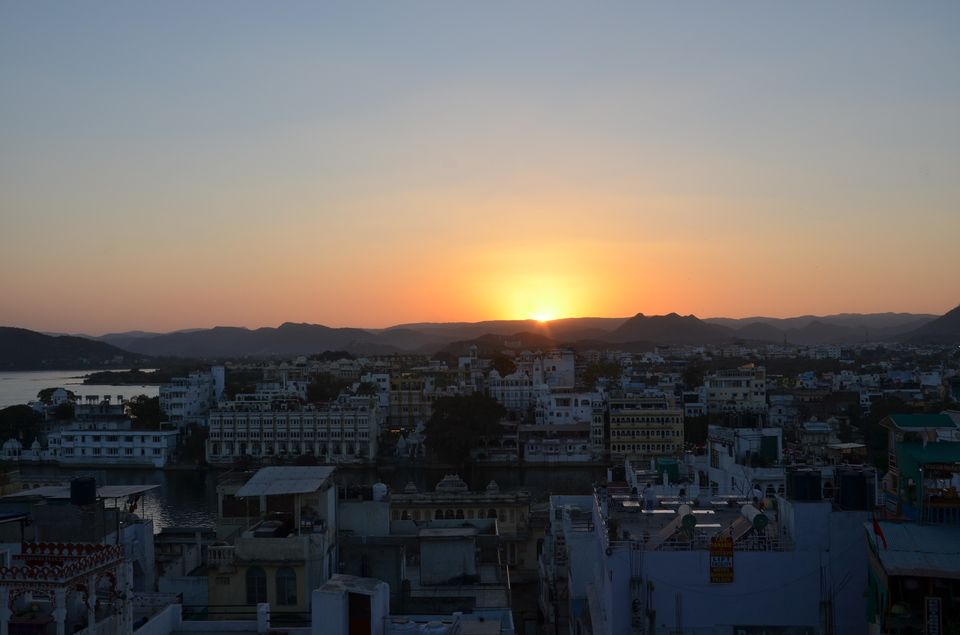 Besides shimmering lakes, palaces, temples and few shopping streets, Udaipur has a lot to offer. I have been planning to go to this place since ages and an impromptu discussion took a form of this fully fledged plan.
While reading about the city of lakes, I have, many a times come across articles on how Udaipur is 'VENICE' of India. I can't draw this comparison as Venice is yet to be tick marked on my list but I am sure Udaipur holds its own unique charm which cannot be compared with anything. Right from the aquamarine surface to its mountain range surrounding the city, it never fails to enthrall the visitors.
Udaipur is easily accessible by public transport as well as you can take your car and enjoy the scenic view while driving. However, will recommend public transport as the narrow streets of Udaipur makes it a bit tough as well as annoying to drive through them. If you are staying at the outskirts of the city, you can opt the option of driving else a big NO.
Most of the gorgeous properties and resorts are located near Lake Pichola which makes it a great deal as the city can be easily accessed by walking if you are staying around the lake and the view at night will make your heart skip a beat.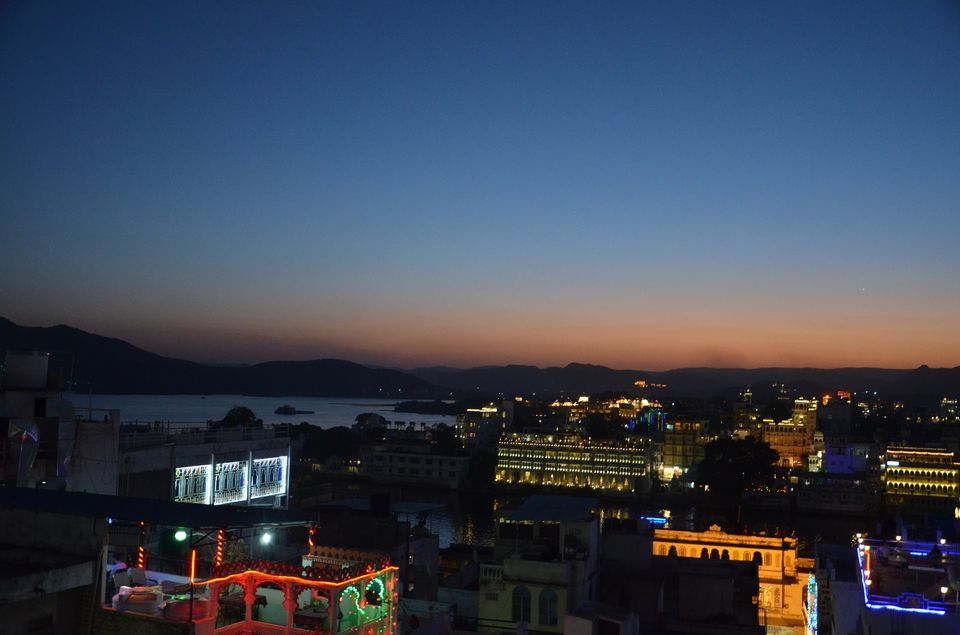 If you are planning to visit the city and are not sure how many days will you need to cover it all...well, the answer is not more than three days (at lease I think so). Would suggest avoid giving it a visit post March as it becomes hot and humid and keeping in mind the walking factor, it's going to be an exhaustive trip.
Day 1
The City Palace: As we reached Udaipur around 11 am, keeping the first day light, we planned to see some nearby attractions. The City Palace, major attraction of the city is situated beside Lake Pichola, so we decided to go by walking around 3 pm, in between exploring the market. It's a giant structure which will take you at least 2 hours to cover most of it.
While coming back, you can visit Jagdish Temple as it is situated in the middle of the market and will mostly fall on your way.
Day 2
Fateh Sagar Lake: Start the day early and you can head towards Fateh Sagar Lake if you love boating. The beauty Fateh Sagar lake holds is truly mesmerizing. Wide road parallel to the lake and some local vendors makes it a perfect spot to chill. It is said that this is one of the best places to witness sunrise or sunset and yes what else could be a best way to witness a sunset than a boat ride in a never ending lake.
Moti Magri / Mahrana Pratap Memorial: Want a glimpse of the whole Fateh Sagar Lake, the next stop in your list should be Moti Magri also called Mahrana Pratap Memorial. Located on the hill top of the same name (Moti Magri translates into Pearl hill) near Fateh Sagar Lake, it is the memorial of Maharana Pratap riding his horse, Chetak.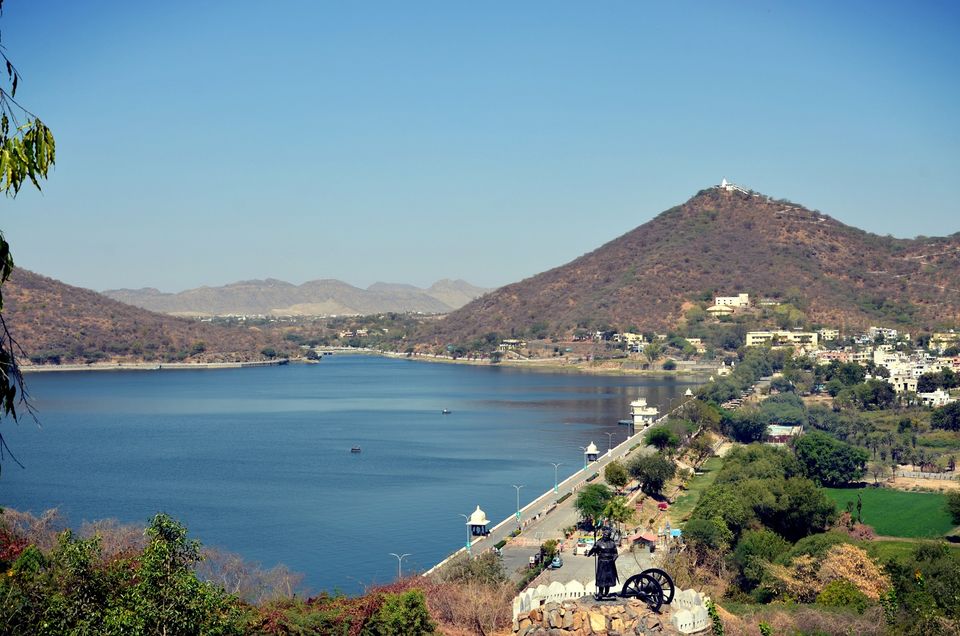 If you like to read about history, Rana Pratap Museum situated near the memorial is the best place to spend your time reading about the history of Udaipur, its palaces and the weapons used by Maharana Pratap. Don't miss the miniature of The City Palace which is as beautiful as the real one.
Saheliyon ki Bari (Garden of the maidens): This is a huge garden which consists of natural fountains, sculptures of elephants and a big lotus pool located at the bank of Lake Fateh Sagar. It won't take you much time to take a glimpse of the each and every corner of the garden.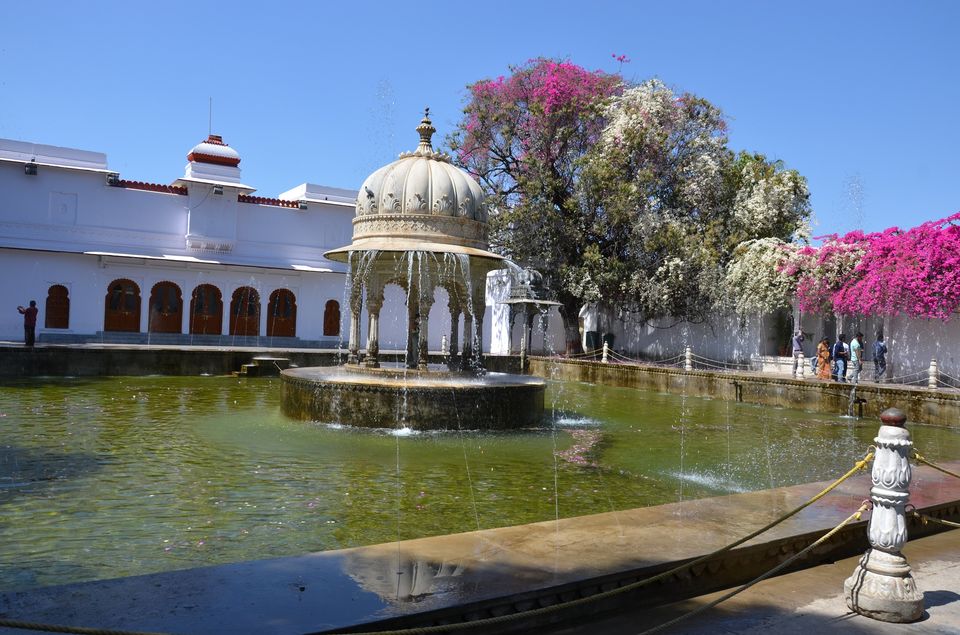 Sajjan Garh Fort: Situated on top of the hill, just like a fairytale castle, this fort is synonym to the sunset. People usually head towards this place after tick marking other activities of the day on their list. It will hardly take 35-40 minutes from Saheliyon ki Bari. The public transport is prohibited from the main entrance which is located at the foot of the hill and taxi arranged for tourists take them through the wildlife sanctuary of the same name till the top of the hill where the palace is sited.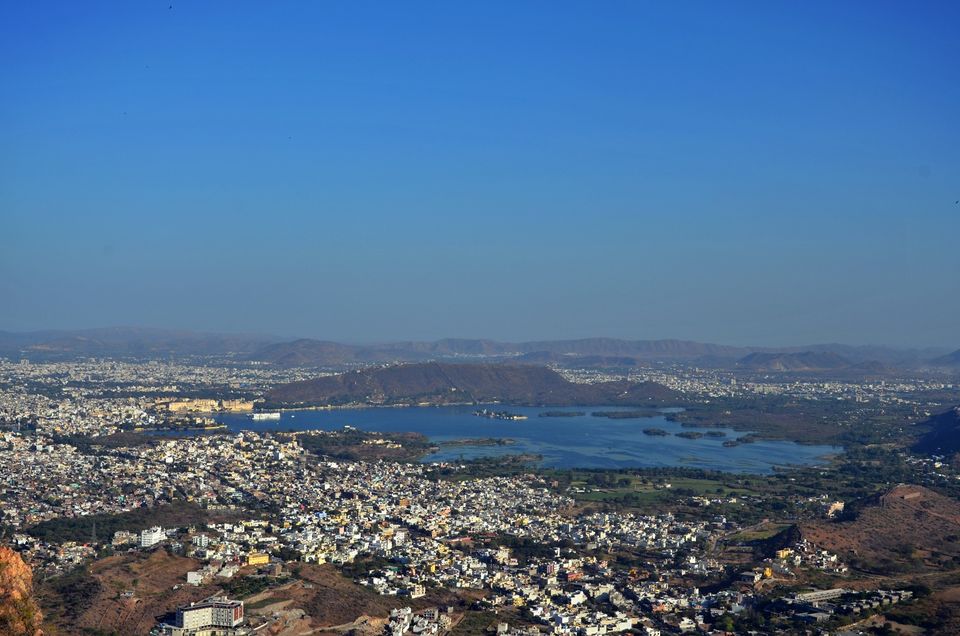 Day 3
Kumbhalgarh Fort: Outskirts of Udaipur, this fort resembles with The Great Wall of China. With a wall over 38 km long, the fort is among the largest wall complex in the world, and the second largest fort in Rajasthan after Chittor Fort. As this fort is almost 100 km away from Udaipur and will take you 3 hours to reach there, make sure you start your day early and come back by 6 pm. The mesmerizing view makes it worth all the efforts and is a must visit.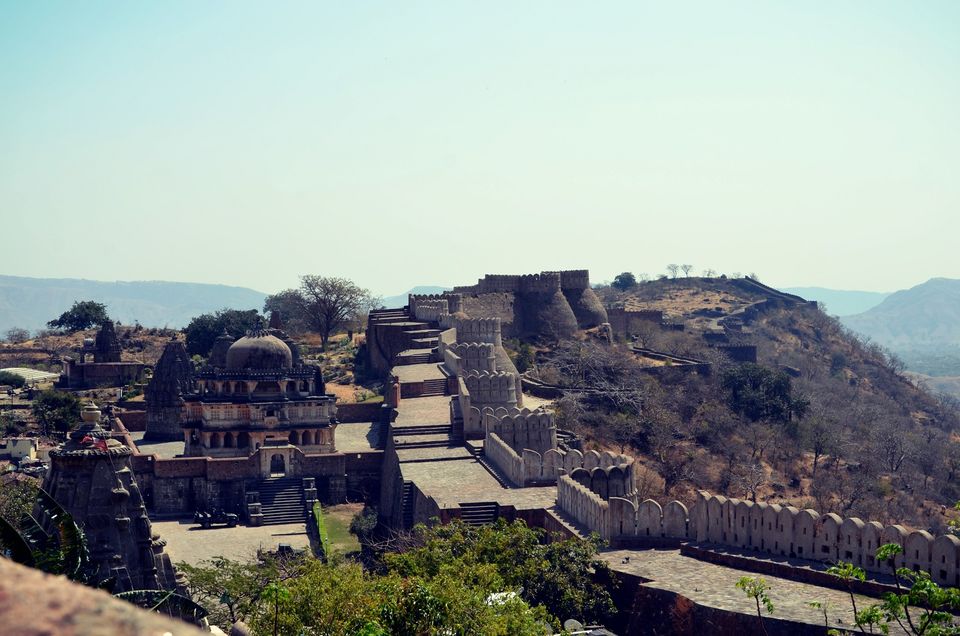 Bagore ki Haveli: Right at Lake Pichola and Ambrai Ghat, Bagore ki Haveli offers a visual treat to the tourists and mesmerizes audience with its representation of the culture and tradition of Rajasthan. The show starts at 7 pm every evening and goes till 8 pm. The show consists of multiple unique elements and leaves no stone unturned to entertain you. The show kick starts with some folklore, puppet show, ghoomar dance and goes till the Bhavai Dance, which is performed by such talented lady that you won't be able to take your eyes off her exquisite smile. One of the toughest form of dance, it is done by a highly experienced artist along with carrying 9 matkas (pots) on their head. The high point of the performance starts when the lady dances on the edge of a metallic food plate followed by sharp cut pieces of glass with that dazzling smile on her face. This performance is what blows the mind and leaves you with that unforgettable smile you saw on her face throughout the performance, no matter how painful it was.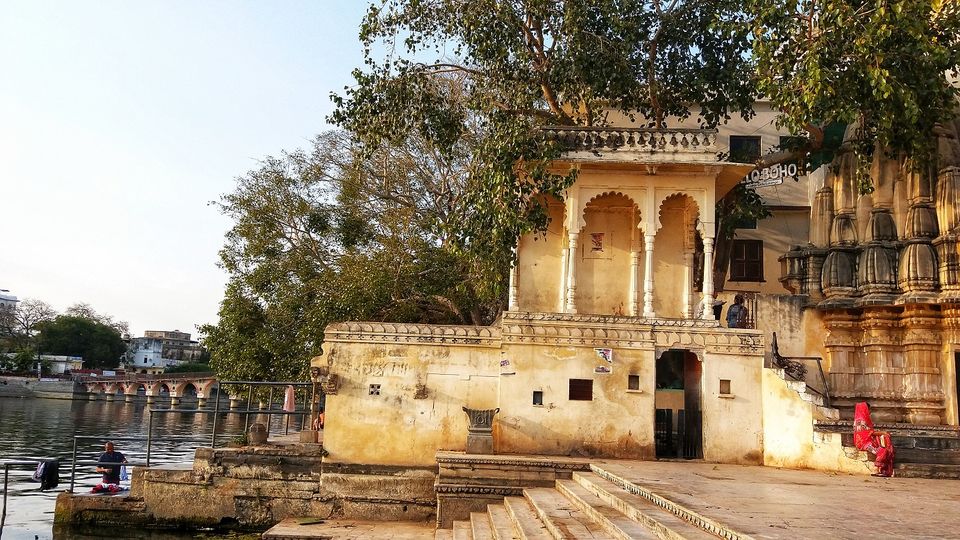 Words of wisdom: Explore as much as you can by foot- the city has a lot to offer, its food, rooftop restaurants which offers sunset views along with the view of the whole city of lake, its local food stalls, markets for shopping and amidst all its heartwarming culture.
Frequent Searches Leading To This Page:-
udaipur tour packages for family, udaipur tour packages from ahmedabad, udaipur tour packages from vadodara, udaipur tour packages from delhi, udaipur tour packages from maharashtra, things to do in gulab bagh udaipur, places to visit in udaipur during night,cheap hotels in udaipur, historical trips to udaipur