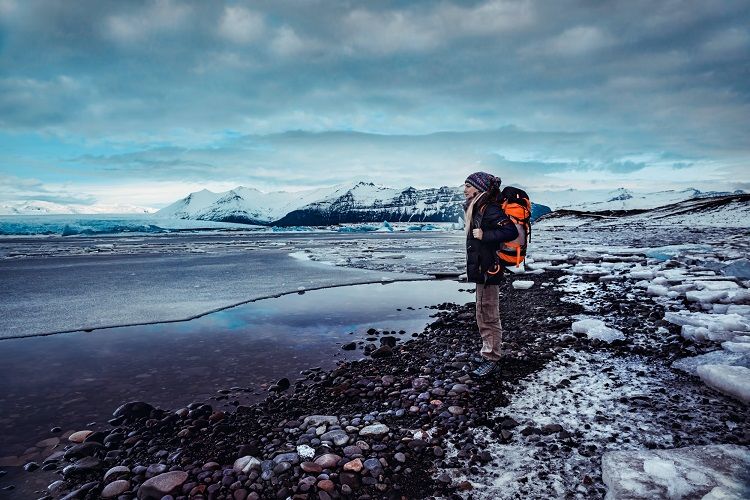 Iceland is one of the world's top travel destinations, thanks to its eclectic and exciting mix of destinations and sights to satisfy every person's wanderlust. There is truly something in Iceland for every type of traveller, from exhilarating adventures, to picturesque landscapes. You will definitely have a fulfilling trip since the island of fire and ice offers everything to make your trip one to remember!
This tiny island is like a little pocket of heaven. It features beautiful terrain, majestic waterfalls, and the beautiful display of northern lights that tourists flock to see every year. Perhaps what makes Iceland remarkable is that its landscape changes every few feet. You will find yourself basking in lush fields to snowy mountains, and even brilliant glaciers that will draw gasps.
If it is your first time to visit Iceland, then you are definitely in for a treat. It can get overwhelming to plan your itinerary to this country brimming possibilities, so we've got you covered. We've compiled the top 5 destinations you definitely can't miss. Read on and get your planner ready!
1. Westfjords
For those looking for sanctuary during their trip, the Westfjords is the perfect place to breathe in clean air and take in the scenery. It is a large peninsula in the northwestern parts abundant with mountains and a stunning coastline marked with fjords. This is one of the most natural and rawest parts of Icelands, since it is not as populated as its more famous counterparts.
2. Reykjavík
This modern and youthful capital is overflowing with Icelandic culture. Here, you will be able to find clubs, cafes, pubs, and the most colourful rows of houses that will draw your eyes in! Just be sure to plan your trip and check the opening times of Iceland establishments so that you can make the most out of your day! We highly recommend making a day out of this city so that you can get acquainted with the local art and culture. Here's an insider tip: Icelanders really know how to party.
3. Blue Lagoon
The Blue Lagoon is undoubtedly one of Iceland's most famous tourist attractions, and it certainly lives up to its reputation. It features a vast, milky-blue spa that relies on mineral-fed seawater heated by the nearby geothermal plant. This is where most tourists go to soak in and relax. However, this is a bit of luxury so you can find smaller ones that will fit your budget! There are smaller hot pools in Reykjavík, and the Myvatn Nature Baths. You will certainly find a lot of free hot springs all over Iceland.
4. The Northern Lights or Aurora Borealis
No Iceland trip is complete without taking in the sights of the northern lights. This one-of-a-kind light show is best viewed from remote places in Iceland, but they are unpredictable. This is why you should get in touch with your hotel and lodging.They usually give nightly predictions, and offer the service to call your room once the lights appear! Be sure to hop out of bed immediately since these northern lights appear for a short time only.
5. Skaftafell Ice Cave, Vatnajökull National Park
The magnificent ice caves of Iceland are something you can't miss. Our top recommendation is the Skaftafell Ice Cave which is open year-round. Our pro-tip is to visit during the winter, particularly after heavy rain has washed the top layer of the glaciers. If you visit at the right time, you will be able to see the cave bathed in beautiful blue light. You can even schedule a glacial trek with a guide to make the trip worthwhile. If you are physically fit, we definitely recommend taking the trek as it will be memorable to see the caves, glacial cracks, and you can even get the chance to drink fresh water from the pools.