Next day early morning, we left to return the rental car at Reykjavik. There was a path along the coastline where people were walking and running.
I loved watching people exercising in such stunning landscapes with warm and lovely sunshine on their side. The deep blue sea and the surrounding mountains with a steel boat sculpture along the sea does make the capital city of Iceland stand out for it's artistic beauty bestowed with nature's generosity.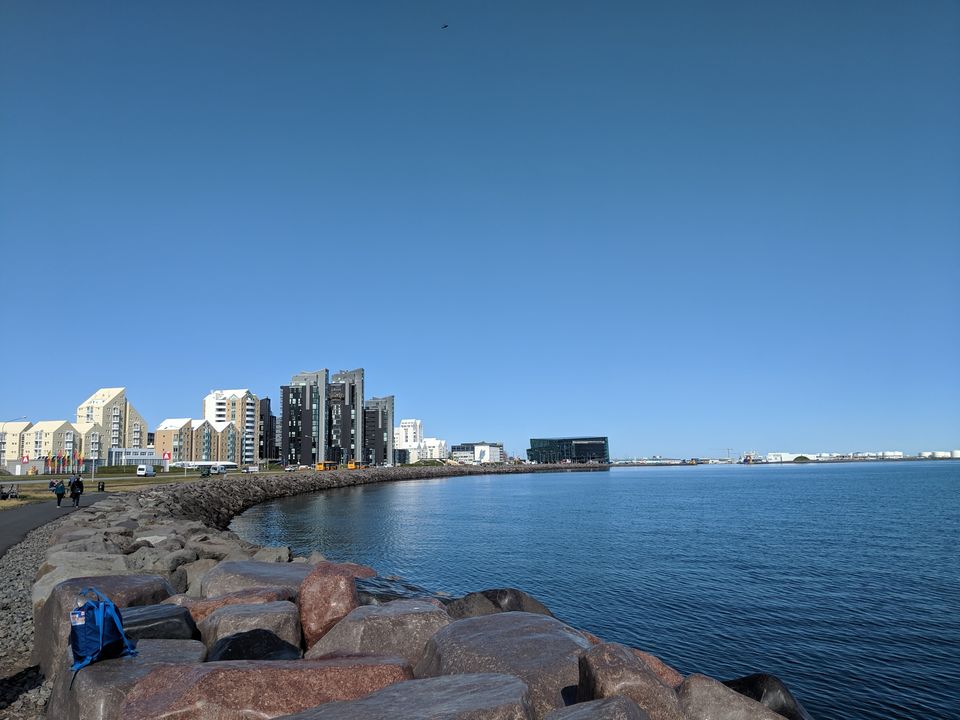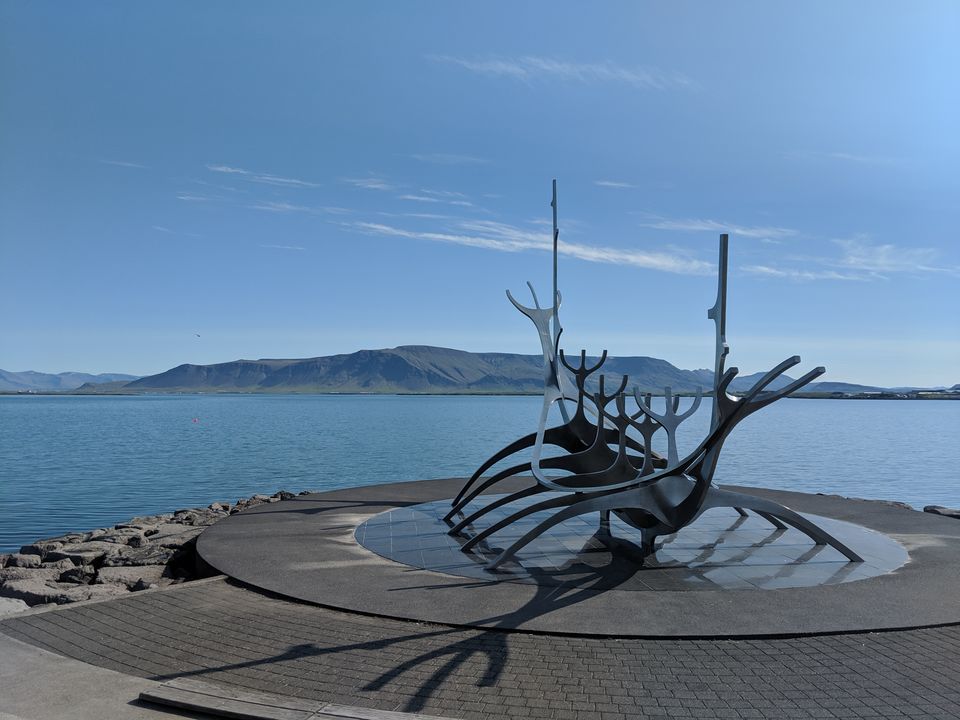 We walked towards the popular Hallgrimskirkja which is the largest church in Iceland. Walking in the bright and sunny weather in this beautiful city donning uniquely designed buildings brought a glow of light into our hearts.
The architecture of the Church is simply outstanding. The impressive church towers over the city with it's basalt columns radiating light under the sunshine, located at the center of Reykjavik on a hill. We entered the church and went to the top from where we checked out the city views. The colorful buildings lined across the streets, the vast sea with mountains on one side does bring out the true essence of Iceland.
After capturing some of the views in camera, we went inside the church with beautiful architecture.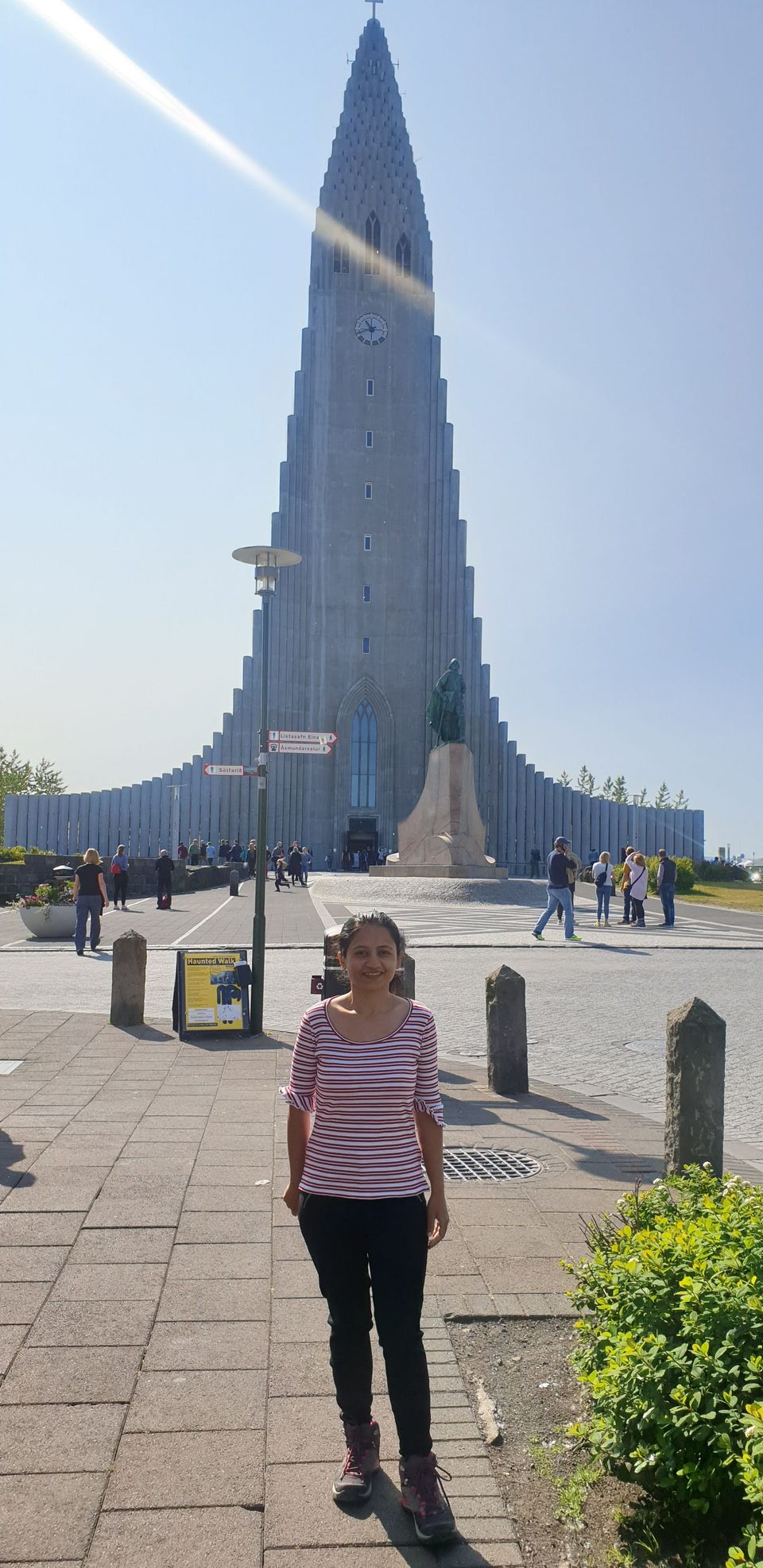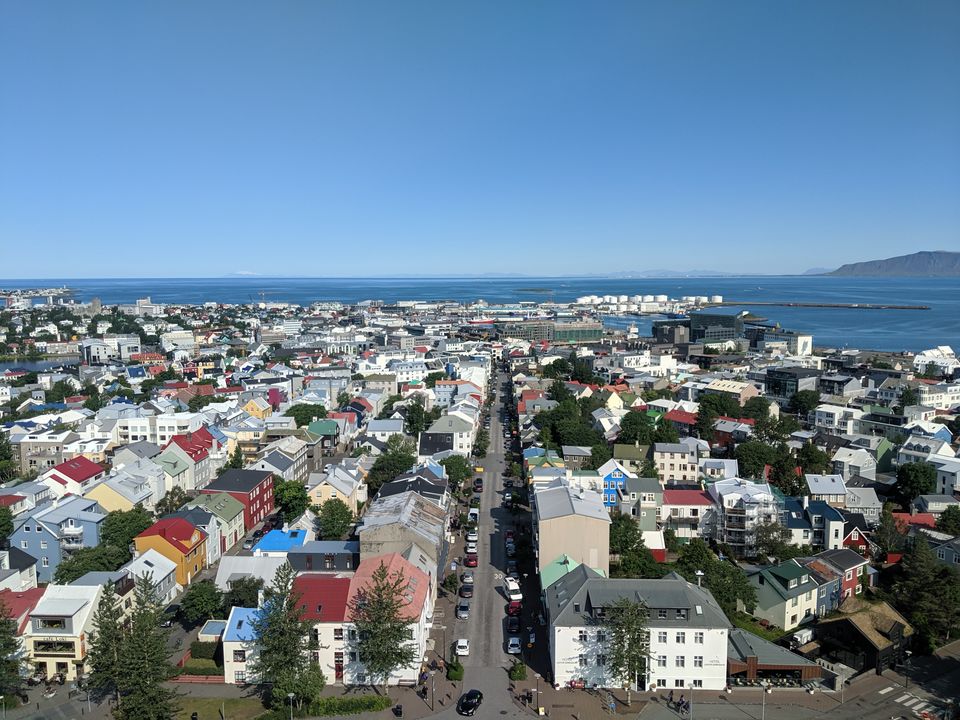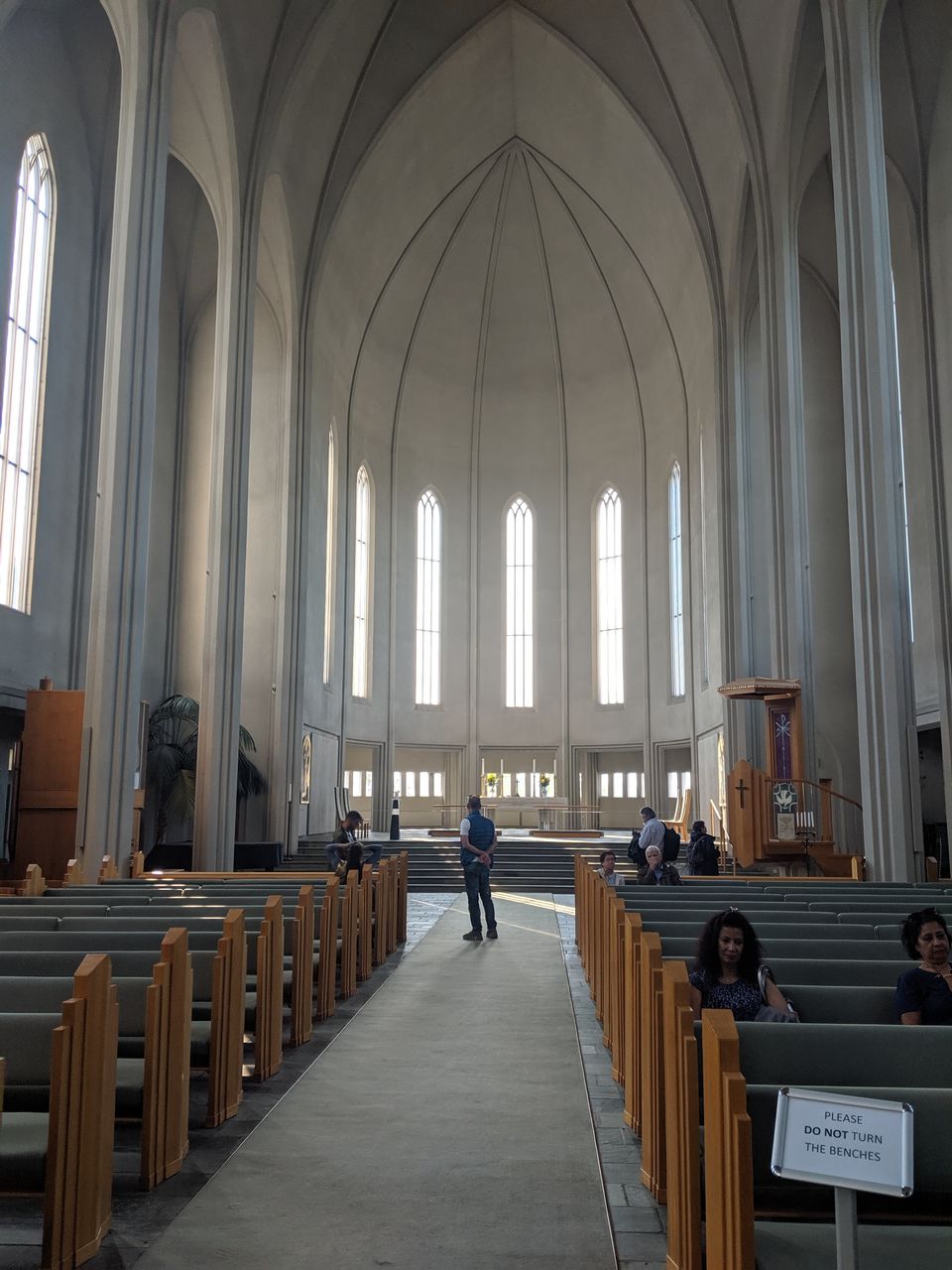 We took a bus back from city center to our airbnb accommodation, which made us realize how expensive the city is even for the locals. As we had to catch our flight back to India. We were now at the end of this beautiful adventure.
And this is how an inspiring, heart wrenching, adventurous, challenging, an epic journey in a far away island filled our bag with memories which we carried back home.
Link to the main blog of Iceland: Hello Iceland