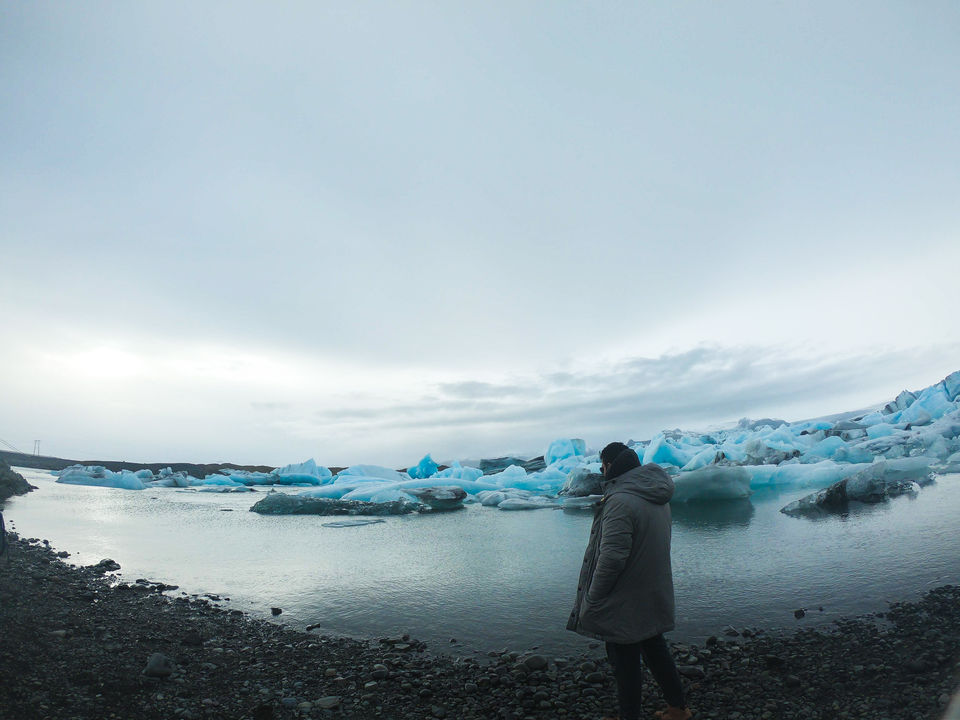 We all have a travel bug inside ( hodophobic people aside), we want to travel to the nearest weekend getaways and to the farthest and the most exotic places.
In this blog, I am going to share with you my fable (yes indeed!) about the land of fire and ice. I call it a fable, because it is a description about a land of magic and myths, glaciers and golden circle, sagas and secret lagoons.
Let me start by setting some facts in perspective, Iceland is one of the most expensive countries in the world (I say this after travelling 22 others, including all of Scandinavia) and the weather can be harsh. Therefore, the one advice I have to offer is, travel to Iceland while you are young (you can travel to Bali, when you are 50!)
When to visit:
Summers (Apr-Sept):
Pros: Pleasant climate, most roads are open, more daylight to explore places
Cons: More expensive, crowded places, less probability to see the 'Northern Lights'
Winters (Oct-Mar):
Pros: Less expensive, less crowded, more probability to see the 'Northern Lights'

Cons: Harsh climate, roads might be blocked, less daylight to explore places
Recommendation: (Oct-Nov)- It is just the onset of winter and the temperature is not very harsh. The accommodation is cheap and the country is less crowded. Additionally, perfect time to witness the 'Northern lights'
Internal Travel:
Self Drive:
Pros: Explore places at your own will, greater flexibility, very cheap
Cons: Risky (owing to slippery roads, less daylight and scarce population), very long drives (to and fro)
Guided tours:
Pros: Comfortable, expert tour guides, planned coverage
Cons: Expensive, less flexibility
Recommendation: If you ask me, I would suggest guided tours if you are not comfortable driving in a foreign country with slippery roads and very scarce population. Honestly, the country is so mesmerizing that even guided tours wouldn't be any less of an adventure (keep reading to understand this better)
My journey:
Before moving to my itinerary, let me tell you how the inception of the planning happened. There are multiple ways to reach Iceland for e.g. there is a direct/connecting flight to Reykjavik or you can travel to a destination (within Europe) and take a flight from there (this is the cheaper option). I chose the latter, because of multiple reasons, I got to explore other counties, it was cheaper and most importantly it gave me the flexibility to plan my travel (you will understand this when you read my itinerary)
Now let's jump to the itinerary and help you plan your Iceland travel (Disclaimer: This itinerary is not meant for tourists but travelers, people accustomed to plush hotels might not find it very useful, as all my stays were at hostels and Airbnbs, it also involves some frenetic travelling)
Day 0
Reached Delhi airport to catch an early morning (3 am) flight to Helsinki (Finland). The reason I am mentioning Day 0, is to ensure you make ample use of this day. It is always advisable to reach the airport 3-4 hours before your flight. This is to avoid any luggage hassles, immigration issues (I had my old passport taped to my new one and hence was made to run to and fro from the immigration counter to the airline counters) and to make ample use of the lounge facilities (free booze and a sumptuous meal!)
Day 1 & 2
Took a connecting KLM flight to Helsinki. Any guesses on the layover city? It was Amsterdam! But Alas! could just stare out from the window because of a 2 hour layover. Reached Helsinki at around 5 pm (local time). In total it was a 13 hour flight including the layover (Not bad huh!). It was October and was the onset of winters in Finland and hence manageable. Since this blog is on Iceland, will skip the Finland piece. You can read about Finland in a separate article (coming soon).
Day 3
Had an early morning connecting flight to Iceland (Keflavik airport) via Stockholm ( Arlanda Airport). Travel in and around Iceland is a challenge, both in terms of expense and climate. In order to avoid any last minute hassle, it is advisable to have your reservations and bookings in place, even before you set foot on the land of fire and ice.
I reached Keflavik airport around 3 pm local time and left for my hostel in my pre-booked shuttle, which took approx. two hours. I stayed in the bus hostel for the entire duration of my stay. It is highly recommended because of its location (it is actually located inside the central bus station itself) as well as service.
One of the highlights of visiting Iceland are the 'Northern Lights', and I had planned to go for this guided tour the same night because of paucity of time and daylight. The tour guide has a 'Aurora forecast meter' to gauge the 'Aurora activity' and hence the location of travel is decided using this meter. One word of advice, try to schedule this tour on the first night of your arrival in Iceland. The reason being, 'Northern lights' is a natural phenomenon and nobody can control it. Hence, there are chances of the tour getting cancelled or you coming back without spotting them at all. But worry not, the tour guide will re-schedule the tour dates for you if you don't spot the 'Northern lights'. For a fact, my tour got cancelled twice and on one occasion I couldn't spot it. Eventually, I saw the 'Northern lights' on my last night of stay in Iceland. I can write an entire article on my experience that night, but to give you a terse description, it was one of those moments that has left an indelible image in my mind; the green sky, the vast expanse of land and snow capped mountains in the backdrop!
Day 4
Most of the day tours in Iceland are approx. 12 hours long. Almost all tour guides will have a pick up point from the bus hostel and usually start early in the morning (8 am-9 am). As mentioned earlier, Iceland is very expensive and eating every meal outside can make a serious dent in your pocket. To avoid this I had brought along some ready to eat stuff and bought some essentials (bread, cheese, egg, tin foils etc.). I used to wake up around 7ish and prepare breakfast and some lunch to take away. (Tip: if required you can carry a thermos flask or a hip flask for keeping you warm, the choice is yours )
I did the Golden circle and the secret lagoon tour on this day. The details of the tour can be found here.
Day 5
On this day, I did the Southcoast, Jokulsarlon and the diamond beach tour. The details of the tour can be found here.
Day 6
For this day, I had booked the 'Whale watching tour'. But due to a stormy sea, the tour had to be cancelled. Hence, I decided to make a few friends and interacted with my fellow hostel mates, chit chatting and preparing lunch. In the evening, I decided to explore a few spots near the hostel. As said earlier, my 'Northern lights' tour had gotten cancelled twice and tonight was the night when I eventually saw the 'Northern lights'.
Day 7
This was the day I had kept for myself to roam in and around the local market. I checked out from the hostel as I had an early morning flight the next day (also to save some bucks!). The hostel had a locker where I left all my belongings. Reykjavik is a beautiful city and has a happening night life as well. The day was spent ambling across the shops, trying a few local delicacies and the evening was spent exploring a few breweries and hopping around a few pubs. Later in the night, I had a bus to the airport at 1 am, hence I reached my hostel around midnight and eventually boarded the bus to the airport.
Day 8-9
The last two days of my trip were spent in Copenhagen, from where I flew back to India.