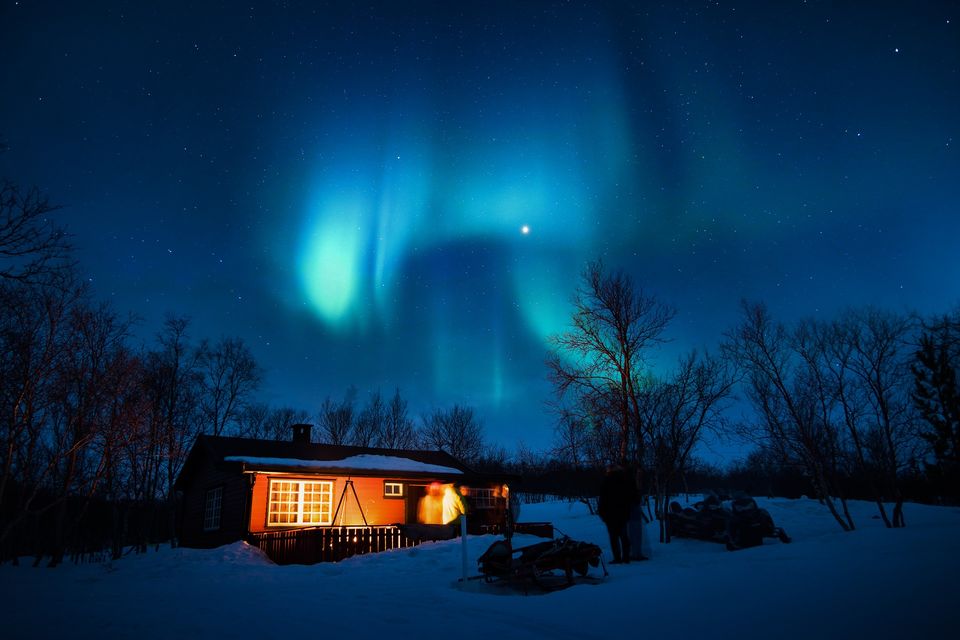 Seeing the Northern Lights once in their lifetime is like a dream for most of the travellers. This is one of the most magical things ever. But the fact that the aurora zones lie in some of the most expensive Euro countries (Finland, Sweden, Norway, Iceland, Canada) does not make the Northern Lights a budget friendly experience. These countries are definitely not tourist friendly when it comes to cost of accommodation, food, transport and other touristy options. But the heart of a traveller still wants to see the world and looks for ways and means so that a trip does not pinch our pockets way too much.
Northern lights on budget also becomes a bit difficult because if you want to get the best chance of seeing a perfect aurora, then you have to make your trip longer. And a longer trip definitely leads to more cost. In this respect, Abisko in Sweden can actually be the best place to see the Northern lights on a budget. Thanks to its climate, the Abisko Northern lights are most reliable in the world with an 80% success rate of seeing the Northern lights if you stay there for three to four nights. It is better than many of the other Nordic countries from where the phenomena can be seen.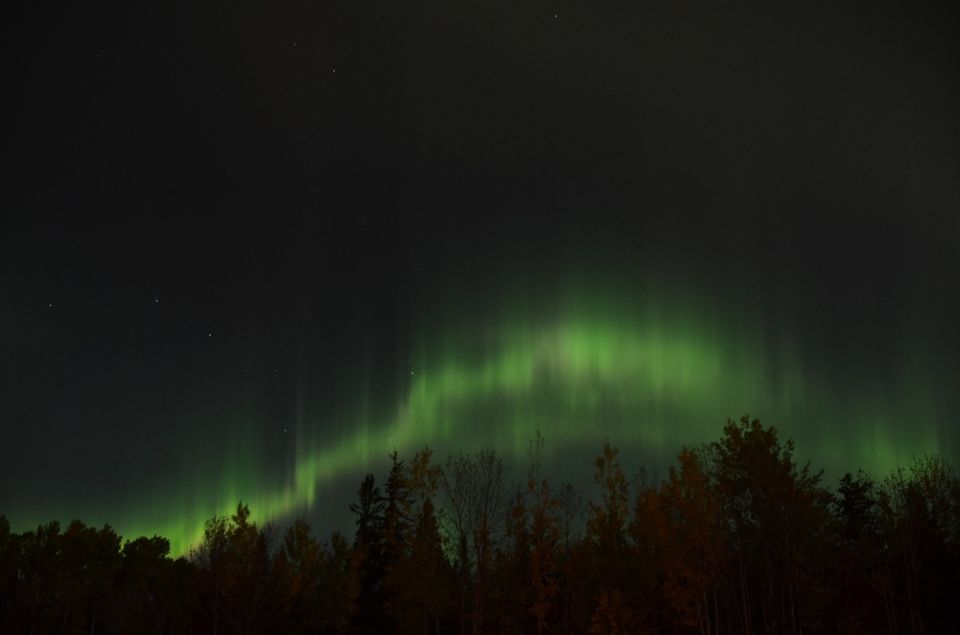 Getting to Abisko on a budget
To get to Abisko, you have to first reach Kiruna. The fastest way to reach Kiruna from Stockholm is by taking the flight. If you book in advance, then you will be able to get a return flight from Stockholm to Kiruna for USD 110-120. But then, you really have to book them in advance, because during the peak season, flight prices rise pretty quickly.
Train is also available from Stockholm to Kiruna, but it takes almost 17 hours to reach. One way ticket costs 100 USD.
From Kiruna to Abisko, you can go by train. A 2nd class train ticket to Abisko will cost around 9-10 USD. You can book the train tickets at the official website of Swedish Railways
To reach from the Kiruna airport to the train station, you need to take a bus that will take you to the city bus station. It will cost you around 15 USD. From the city bus station, you have to take free shuttle bus to the train station. Even if all these sounds a bit daunting, it is actually not so. And you can get help easily from the Swedish people about directions. The Swedish are quite fluent in English and as such there will not be such language barrier.
You can also get a transfer from the Kiruna airport to Abisko by bus from Visit Abisko. The bus costs around 50-55 USD one-way. It is better to figure out how to get to Abisko from Kiruna beforehand because taxis are insanely expensive.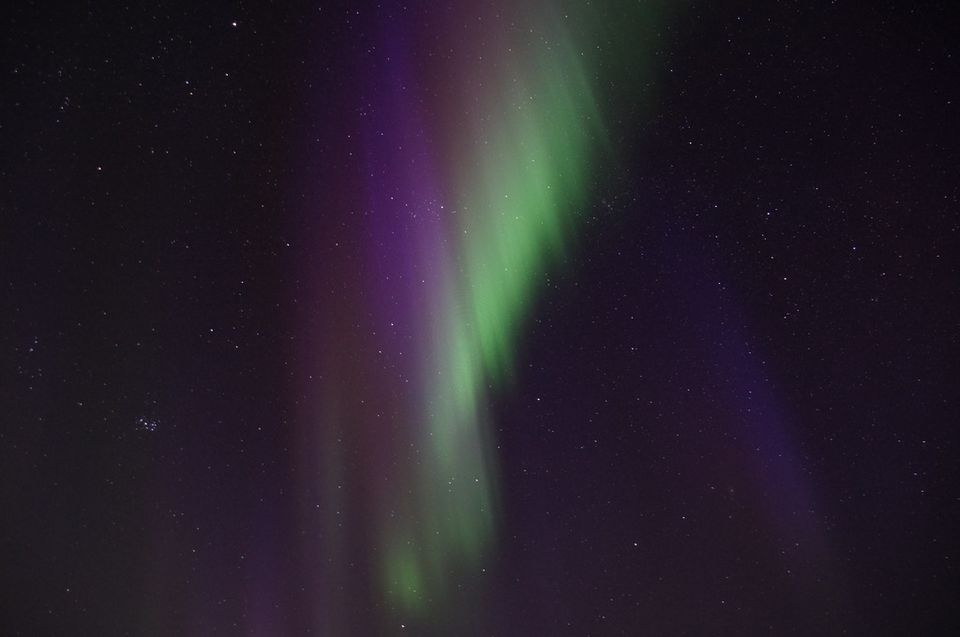 Budget Accommodation in Abisko
Of all the Scandinavian countries, accommodation at Abisko is relatively cheaper. Most of the accommodations are either in the village near the Östra train stop or near the Turistation train stop.
You can find hostel dormitory available at only USD 30 per night. You can also book private rooms at USD 35 per person in 2 people occupancy. You can find accommodation Abisko.net.
Also remember, that hostels in Sweden do not include bed linen in the price. You have to rent bed linens, which would cost around 90 SEK (11 USD).
The hostels have nice kitchen where you can cook your own food also. If you do not have proper winter gear, then you can rent them from here. You will get Snowsuit, winter boots and gloves for 150 SEK (18 USD) for your entire days of stay.
Again, you have to book well in advance in order to get a good rate. Also festival seasons like Christmas and New Year sees a spike in the rates of the accommodation.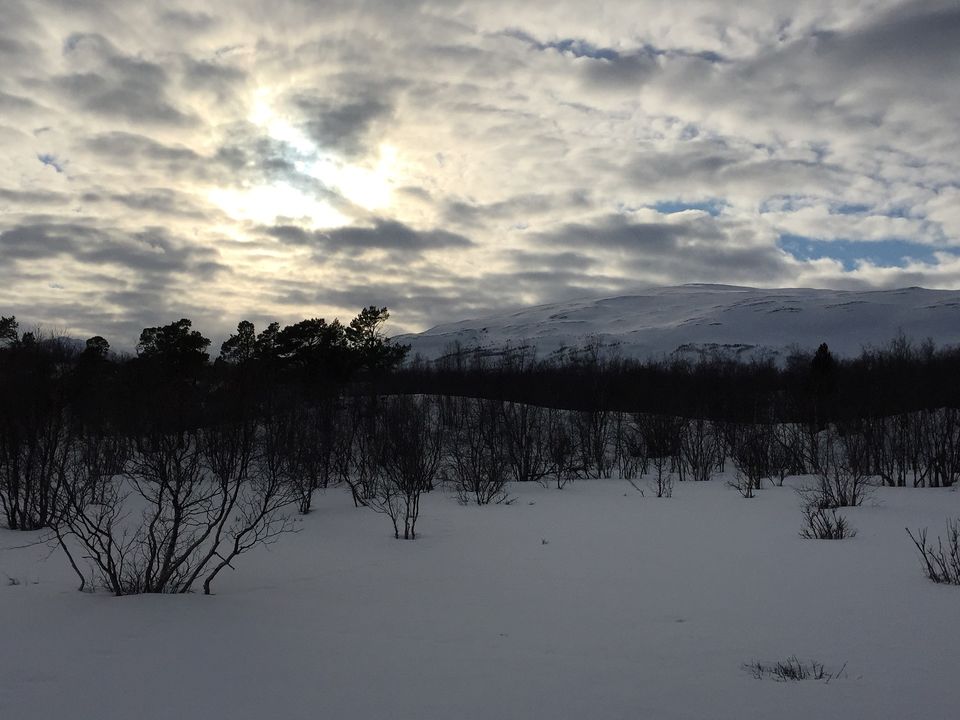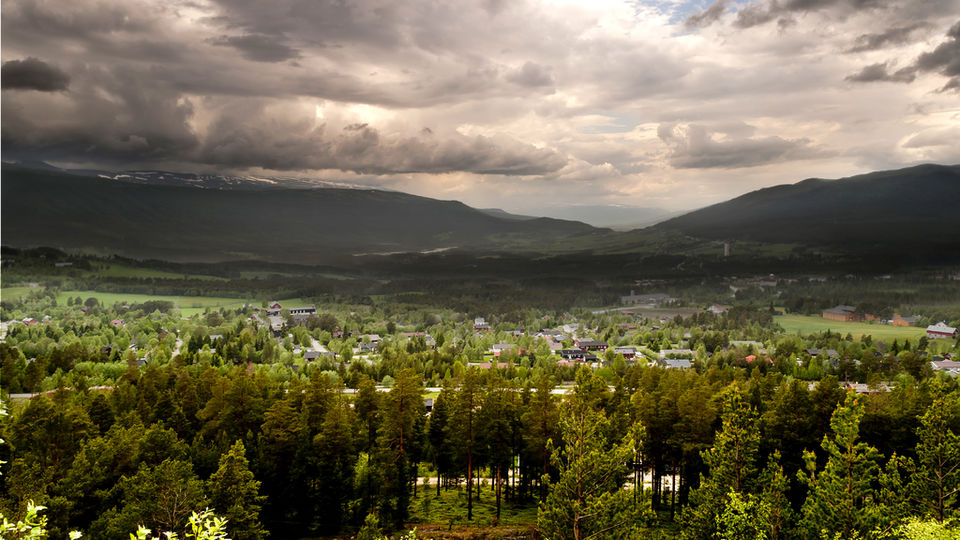 Food on Budget
Eating out at restaurants can be a bit expensive. Most of the hostels and accommodations at Abisko comes with a kitchen. So it is better to go to the grocery store, pick up the things you fancy and then cook your own food. During the winter, daylight lasts for only a couple of hours, so you might spend quite a lot of time indoors.
Abisko Touristation STF serves lunch buffet for 120 SEK (14 USD) with a great variety of food.
How to see the Northern Lights in Abisko on a budget
It is quite good to go for a tour to see the Northern Lights. It will help you get way from the lights and will also provide camera, tripod, backpack, warm overalls and head lamps and approximately 3 hours of searching for and photographing the aurora in Abisko National Park. Such tours cost around 1200 SEK (136 USD). But if you do not have a budget than it is not necessary to do such a tour. Instead you can go to the Aurora Sky Station near the STF. Book your tickets in advance and you can be there from 9PM to 1 PM. It will cost around 645 SEK (70 USD).
If you do not want to spend even this amount, then you can just watch the Northern Lights on your own. You can walk down the harbor from the village and look north towards the sky station. The place is really dark here and you should be able to see the aurora from here.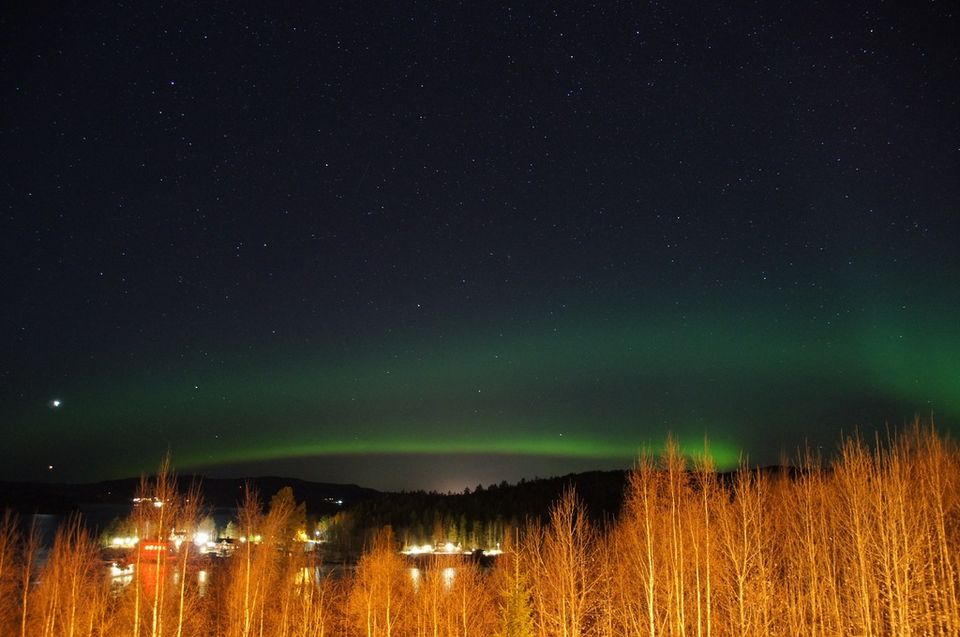 Budget Breakdown: Cost of Seeing the Northern Lights in Abisko National Park
Flight from Stockholm to Kiruna and back: USD 120
Transportation from Kiruna to Abisko and back: USD 50
Accommodation at Abisko: USD 90 per day (for 3 nights at 30 USD/night)
Food : USD 30 (for 3 days when by cooking own food)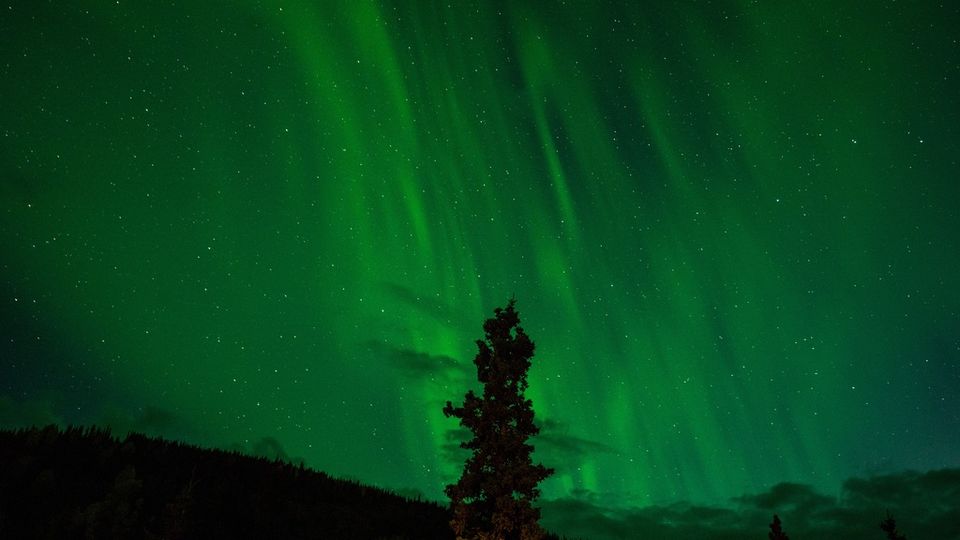 These are the basic and obligatory costs for a trip to Abisko. The rest of it will depend on person to person. You can also save on your budget by some stringent calculations. For example, I found that if I am carrying winter garments, I have to pay more for luggage at the airlines. I found it cheaper to rent the winter gears from Abisko. In this way, you can research well and find out what suits best for you.
Final Tips:
1. Book the accommodations and tours at Abisko early for better price; and this means quite early. These gets booked out really fast.
2. Also, book your flight and train tickets early.
3. October and November can be a good time to visit. The place is less crowded and not as cold.
4. Avoid the festive seasons like Christmas and New Year.
PS: This budget is only for a trip to see the Northern Lights at Abisko from Stockholm.