Always dreamed of visiting Europe but fear the crowds?
Well, then you will definitely fall in love with Estonia's charming old town of Tallinn which also happens to be a UNESCO-protected town and is on our radar as the hottest destination for 2020!
Estonia, a majorly underrated country in the Northern Europe, boasts of a splendid coastline, impressive historical sights, and gorgeous medieval cities. Sharing borders with Russia, Finland, and Latvia, Estonia sees the influences from all these countries but still manages to maintain its uniqueness.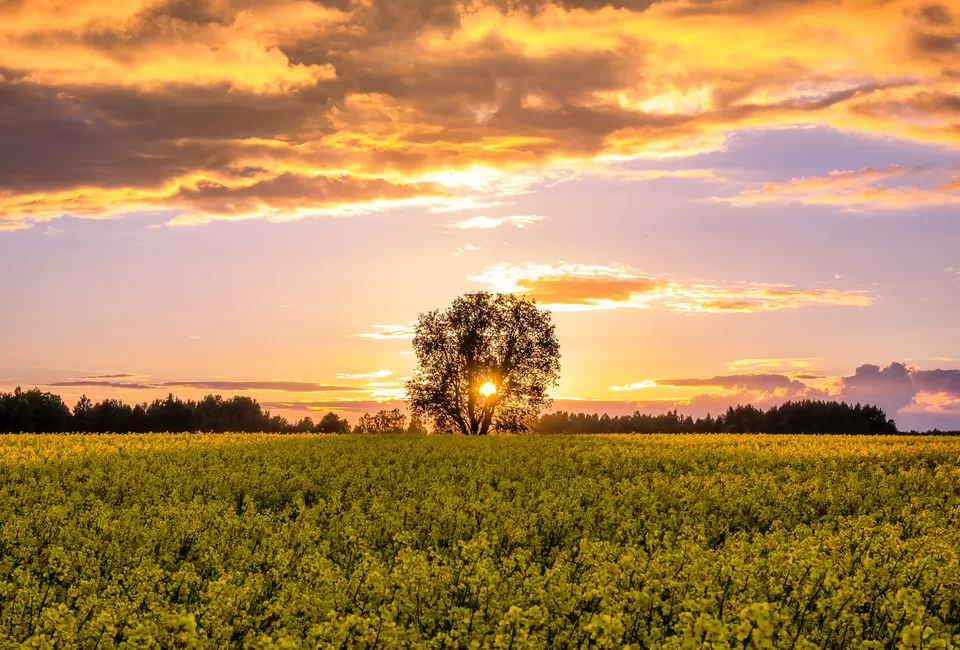 In an overcrowded Europe, Estonia acts as a fresh of breath air inviting all travellers to experience its clear countrysides and extensive forests, without buring a hole in their pockets!
Why travel to Estonia
Now, you might be wondering what makes Estonia such a great travel destination.
So, here are a few top reasons to pack your bags and travel to Estonia right now!
Visit the old town of Tallinn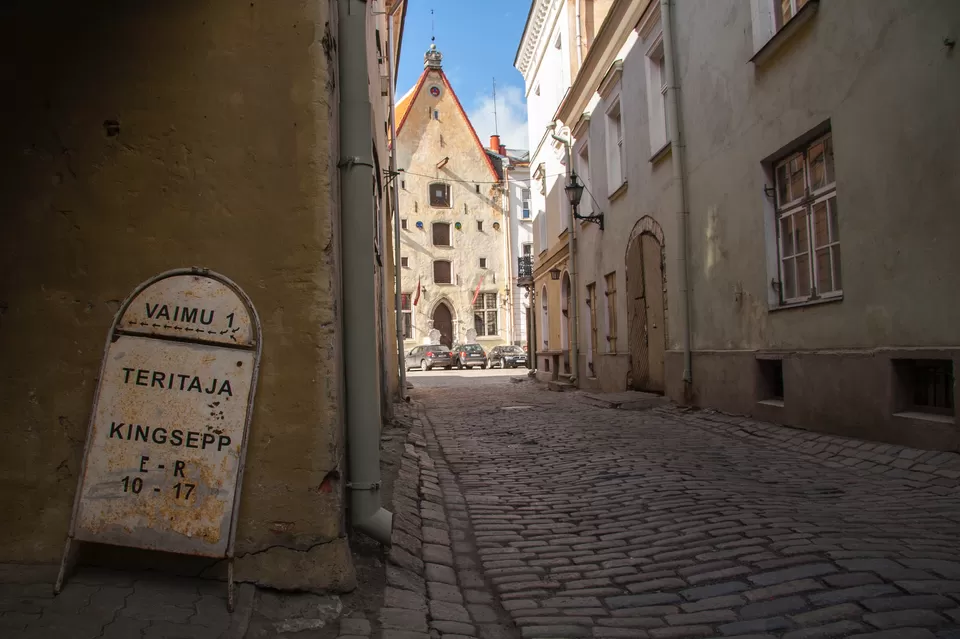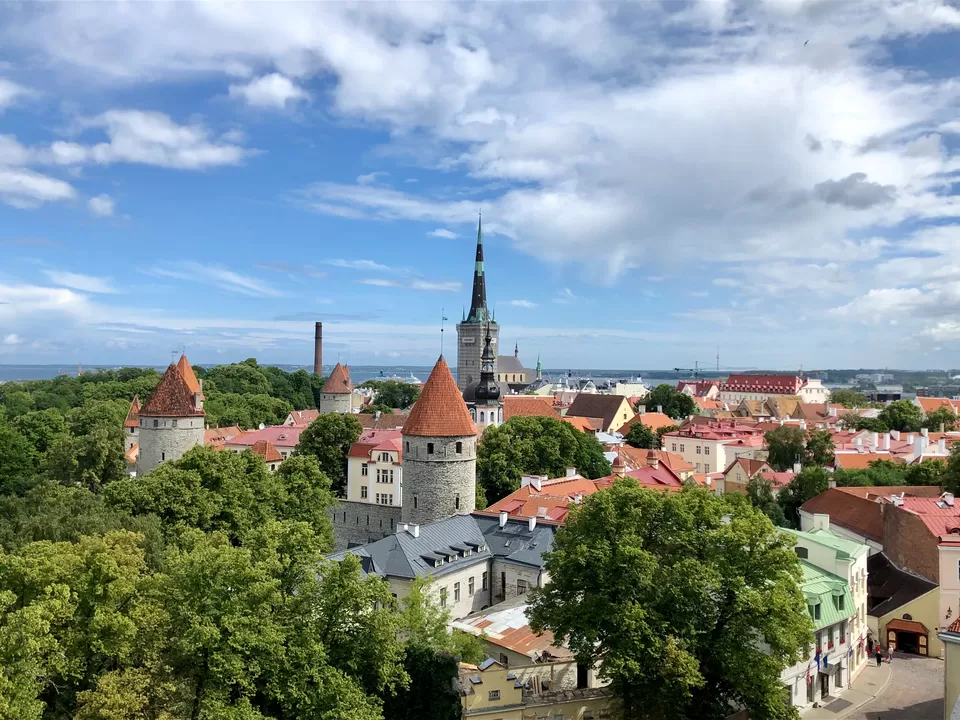 The charming old town of Tallinn, surrounded by medieval towers and city walls, is one of the top places to visit in Estonia. The capital city resembles a village and is devoid of tourists which makes it such a splendid place to explore.
With its historic ambiance still alive in the form of Cobblestones Street and several 15th century monuments, this place is a paradise for history buffs. From the topmost part of Toompea, the heart of the city, you get a clear view of this UNESCO-protected old town of Tallinn.
Listen to the Forest Sounds Through the Pähni Megaphones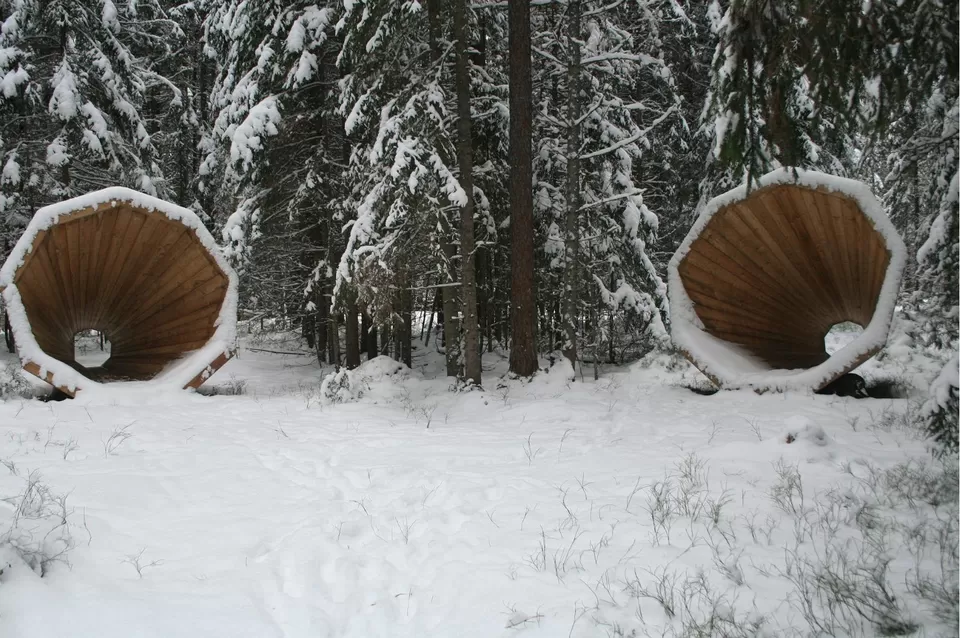 Tired of the city noise or looking to hear some forest sounds?
Make your way to the Võru County, a fir forest, and use the giant wooden megaphones to listen to the forest sounds. Installed by interior architecture students in a deep forest, these over-sized megaphones act as an amplifier to enhance nature sounds like birds chirping, rustling tree leaves.
This project was named RUUP. And there are three of these humongous megaphones in the forest where you can lay down to surround yourself with sound of the nature.
Take a sauna session in a traditional Old Võromaa smoke sauna at Mooska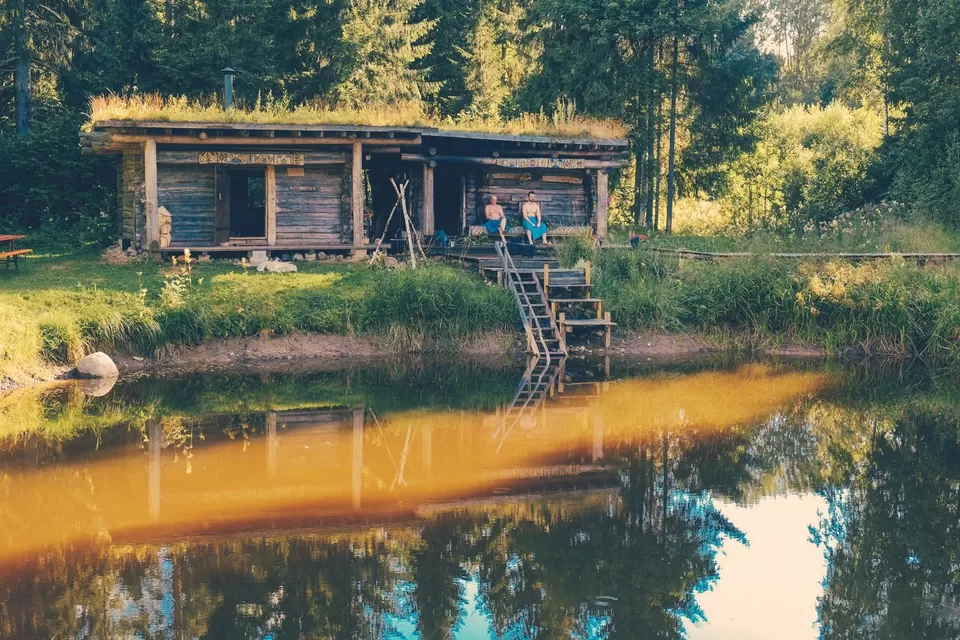 Old Võromaa's smoke sauna tradition is definitely a must-try activity in Estonia and is also a part of the UNESCO Representative List of the Intangible Cultural Heritage of Humanity. You can try this for yourself at the famous Mooska farm which is situated in Võru County, a popular site for this activity.
This Estonian traditional sauna usually lasts for three hours and the experience includes sauna, knowing their traditions, and a chance to try meat smoked in the sauna. Bathers are placed in the sauna room which are heated with the help of burning wood along with a birch whisk and sauna honey.
The sauna is near the pool so you can head for a cooling swim during winters when the water is ice cold. During the smoke sauna session, the hosts as the Mooska farm explain the traditions and beliefs of smoke sauna.
Spend a Day at the Lahemaa National Park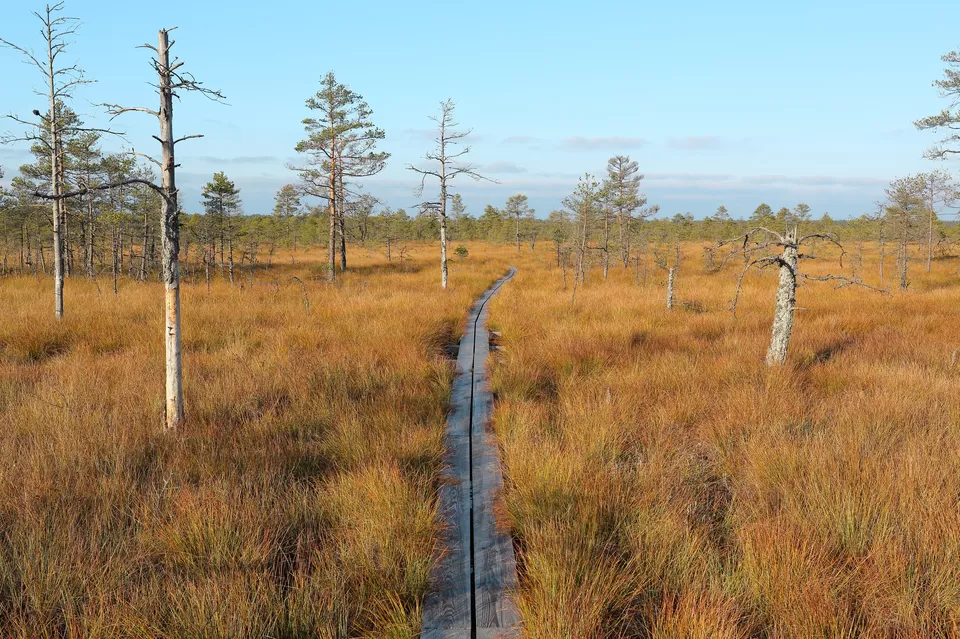 A green country, Estonia is home to five national parks, out of which Lahemaa National Park is just a 40-minute ride from Tallinn city. Perfect for hiking enthusiasts, this national park is full of bogs, green meadows and lakes.
A bog is a vast swamp but it is more acidic than a swamp and Estonia's 30% surface is made up of bogs. So, a walk through a bog here is a must to experience Estonia's nature.
There is also a Lake Peipus which acts like the border between Russia and Estonia and also happens to be the 4th largest lake in Europe! You can drive along this lake and explore quaint villages and sandy beaches on the way.
Shop at the Tallinn Christmas Market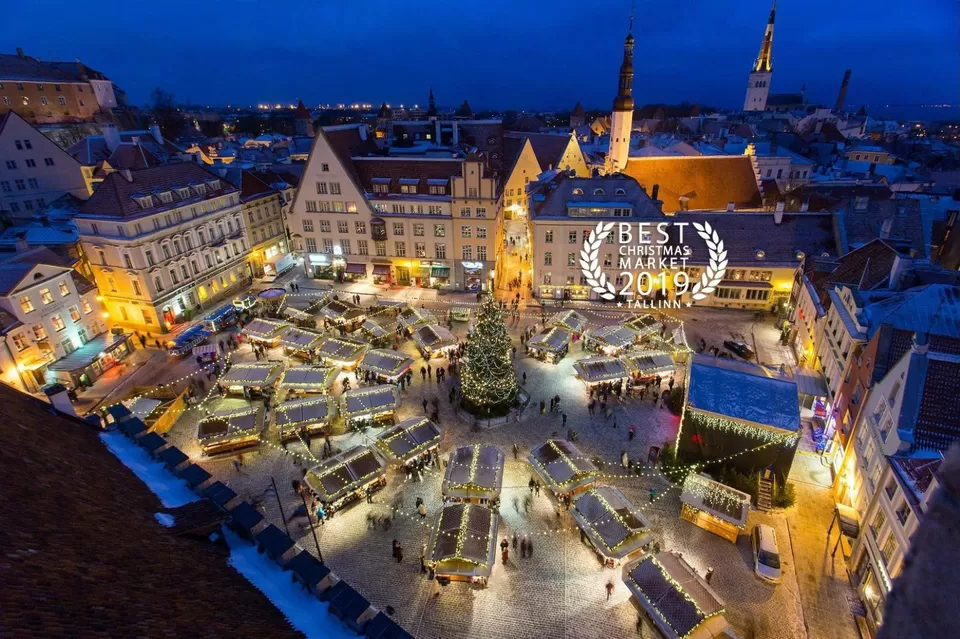 According to Forbes, Tallinn Christmas Market is in the top 10 most beautiful Christmas markets in Europe. And well, we can definitely not deny it. Tallinn's Christmas Market is sprawled in the Tallinn's Town Hall Square.
Here, the locals follow an old tradition where they place the most beautiful Spruce tree as the Christmas Tree in the middle of the market, as a centerpiece. The tree is then decorated with light strands, white orbs, red and golden balls, and a lot of other Christmas ornaments.
Each year, the tree is placed in the market center from November to January and you can find hordes of locals here just enjoying the festivities. The Christmas market is open from November to January only where you can shop for traditional handicraft gifts and try some Estonian Christmas dishes.
Food
Food is a major part of any travel experience and it is true for Estonia as well. Here's what you should must-try for an authentic Estonia experience: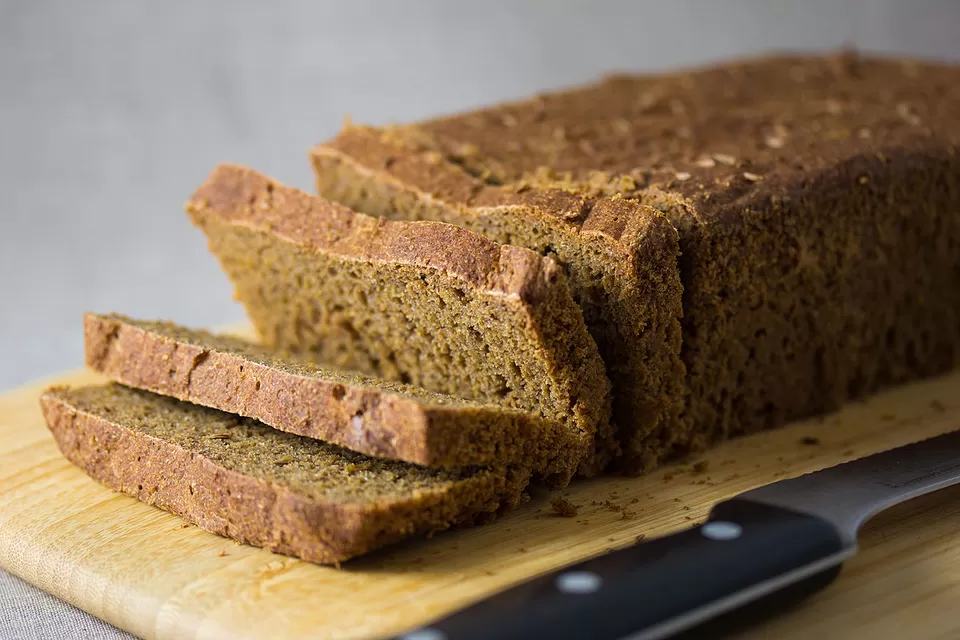 In Estonia, Rye bread is quite popular as people love homemade bread here. So, you will come across different types of rye bread made by the locals using their family recipe that you simply have to try. Kvass, a traditional beverage made by the fermentation of rye bread, is also a unique local drink to try out here.
Pirukas, a typical Estonian snack, is basically dough pockets filled with different fillings.
Did you know Estonia is known for its local chocolates? That's right! And Kalev is the oldest chocolate factory in Estonia, so do give it a visit.
Kiluvõileib, a sprat sandwich, is another local delicacy which will blow your mind. Made up of dark bread, sprat (fish), boiled egg, and sauce, even though it might not look very appetizing but surely tastes great.
Mulgipuder, made up of mashed potatoes, groat, butter, and some sauce, is another local dish that you will easily find here.
You also have to try kama, which is an authentic Estonian food and cannot be found anywhere else. It is often used in many Estonian desserts and included as part of the classic Estonian breakfast.
And finally, if you ever visit Estonia during February, then don't forget to try Vastlakukkel. A dessert made from wheat bun which is stuffed with whipped cream!
Where to eat
In both the Old Town of Tallinn and City Center, you will find several restaurants that serve both local and international foods. If you want to get a taste of the street food in Tallinn then Kalamaja and Pelgulinn are the best places to visit.
For Pirukas, Bar-Buffeé Nikolay is the best place to head to in Tallinn. It is a small cafe with a 1950 Soviet-flat version and has only pirakas on the menu. From chicken fillings to poppy seed-fillings, you will get a wide variety of pirukas here.
If you wish to try the best Kama desserts in the town, then Rukis is a well-recommended place by most travelers. It is delicious and surprising filling.
Visa details
Estonia is a part of the Schengen Area so you will need to apply for a Schengen Visa. To get the Schengen visa, you need to apply at the Visa Application Center of Estonia (if this is your main destination) at least 15 - 20 days prior to your travel dates.
It can take minimum 15 days to process the visa after the Visa cost of Rs 4,740 + GST + VFS fees and the required documents have been submitted.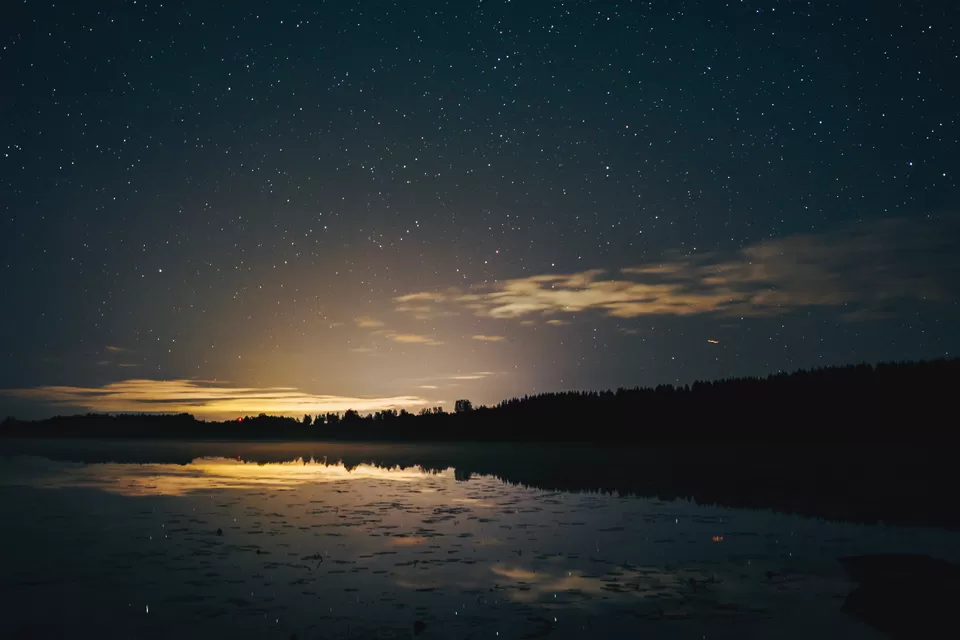 Getting to Estonia
Here is how you can get to Estonia if you are traveling from New Delhi
By Air: You can take a connecting flight to Tallinn from New Delhi which might have a layover in Poland, Finland, or any other neighboring Schengen country.
The Tallinn Airport is just 4-5 km from the city center and there are regular buses plying on this route so you can easily reach the city.
By Train: There are no direct trains connecting New Delhi to Tallinn.
By Road: There are no buses connecting New Delhi to Tallinn. If you wish to do a road trip to Estonia, then you will need to cross China, Kazakhstan, and Russia before reaching Estonia.
Costs
Flight from New Delhi to Tallinn: Rs 40,471
One-way ticket on local transport: 2 Euros (Rs 160)
Taxi starting tariff: 2.50 Euros (Rs 200)
A Meal: 30 Euros (Rs 2,400)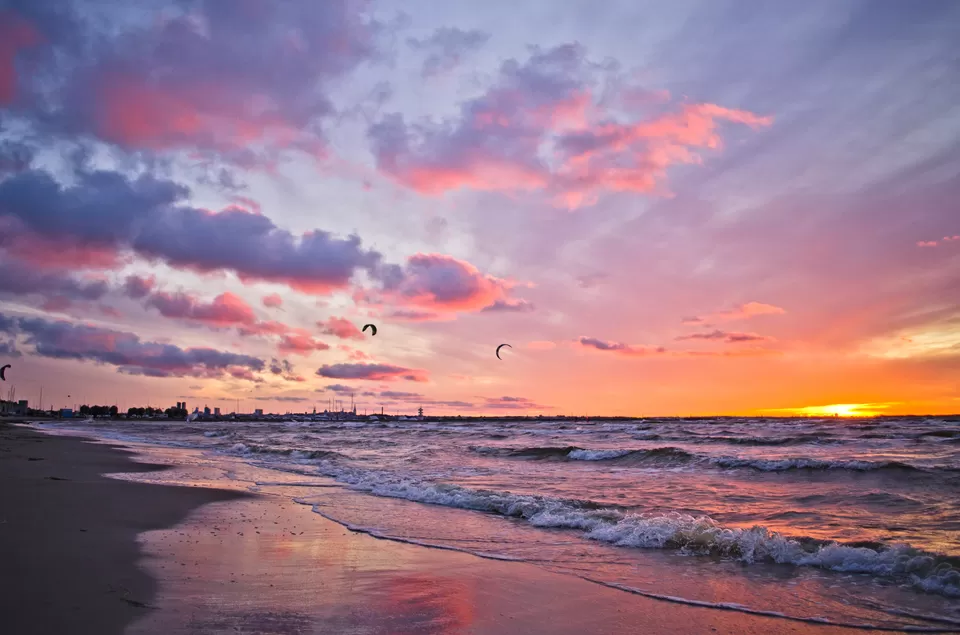 Accommodation
Depending on your budget and interests, there are many good areas to stay in Estonia.
One of the most common areas where most travellers end up staying is the Old Town of Tallinn as it is quite charming and offers many budget-friendly options. The City Center is close to the shopping malls and restaurants and is easily accessible from the entire Tallinn city.
However, if you want to enjoy a stay in Tsarist architecture and wooden houses then Kalamaja is the perfect neighborhood. It also happens to be the hippest district with some laid-back cafes. You can also check out some amazing hotels and Airbnbs here.
Have you been to Tallinn or any place in Estonia yet? If yes, then write your own insider's guide for Estonia and earn Tripoto Credits!