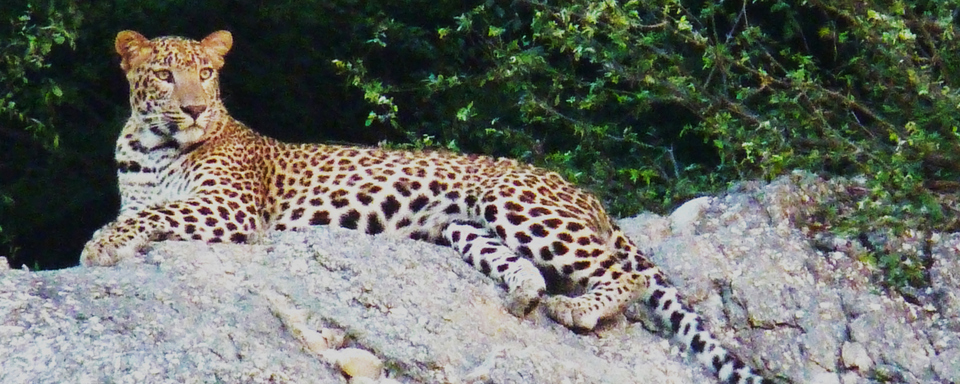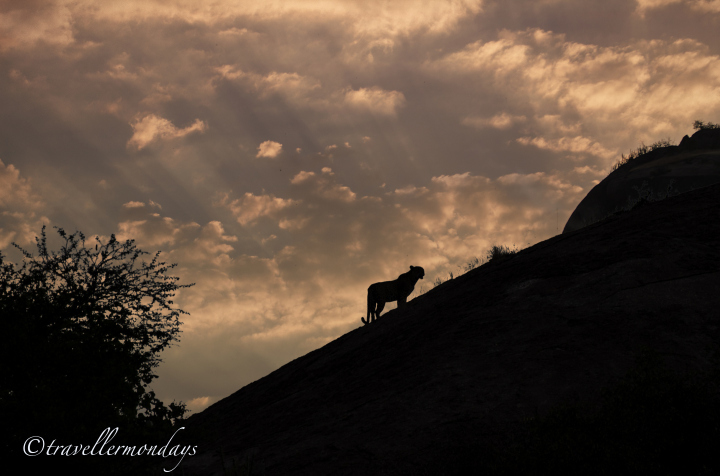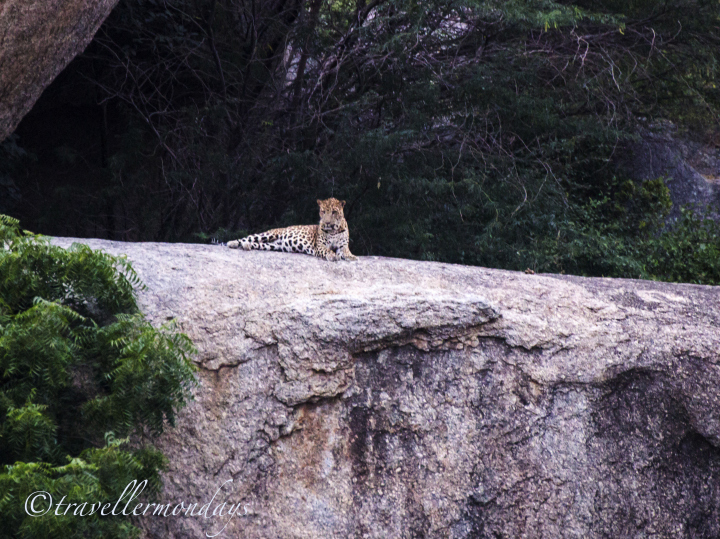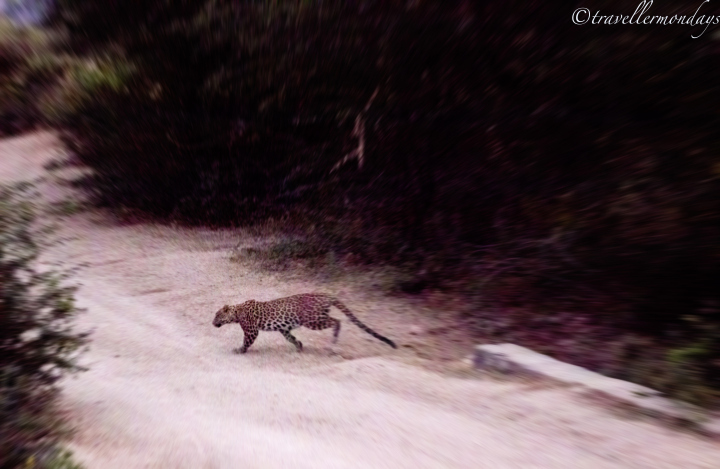 This Diwali, we spent the most spectacular 3 days in the Leopard country of Bera,
Rajasthan
. Spotting leopards is not an easy task - leopards are by nature shy and reclusive, camouflages easily, hide on trees and hunt in the night. In our previous trips to Ranthambore, we only managed to see leopard pug marks so we were super psyched at the prospect of seeing them up close. I shall keep the write up short so that we can get to the good part fast - to the leopard pics.
Bera is a tiny dusty village in Rajasthan surrounded by Aravalli mountains, about 2-2.5 hours from Udaipur. Its one of the few places in India where one can easily site leopards in relatively close quarters. We were staying in Leopards Lair Resort and our host, Thakur Devi Singh is the veritable 'Leopard Man' of India. He has been studying leopards for the last 2 decades and is known for his leopard conservation activities. Bera with its arid rocky landscape and hills does not offer natural vegetation and in turn does not have the natural prey base for leopards to hunt, which is why the leopards are forced to hunt for the occasional goat or sheep from the villages. The enraged villagers started killing these leopards which is where Mr Singh stepped in. He offered to compensate the villagers for any loss in livestock in return for not harming the leopards. Now leopard and man are living side by side in Bera without any fear.
Mr Singh takes his guests out for safaris personally in his trusty old Kaiser to spot leopards. Because of the sparse landscape and Mr Singh's expertise, spotting is relatively simple here. The first evening we went to the hills in Bera called Liluada and waited outside a leopard cave. A leopard was seen in the area in the morning. Since leopards are nocturnal hunters, they rest in the day time and this particular hill is one of their favorite haunts. There was a lot of nervous anticipation in the air as we scanned the area for the sighting. Lo and behold as the sun started going down, the leopard came out of his cave. This was "Yuvraj" we were told - one of Zara's cubs (Zara is the most well-known resident of the hills of Bera and the de-facto princess of Bera - more on her later). I could literally feel the waves of excitement rippling through the crowd waiting for a sighting. We followed the leopard as it climbed to the top of hill and sunned himself. As it grew darker, the leopard started descending for his night time hunting.
Knowing the habits of the leopards well, Mr Singh positioned out our jeep in front of a "nalla" which connected the hills to the nearby villages. Once again we waited with bated breaths and watched as the leopard came down the hill and sprinted towards where our jeep was standing and crossed the road not more than 15ft away into the villages looking for his prey. Even though this sighting was brief, the rush of seeing a leopard sprinting off into the night, was a wonderful rush.
Returning to the resort, we gathered around Mr Singh and heard more about the leopard residing in this region over drinks. Star of the region is Zara who was Mr Singh's favorite. Mr Singh spent a lot of time observing Zara and tracking her life and occasionally feeding her, so much so that Zara would respond when he called "Aao Zara Aao" ('Come Zara')! According to him, Zara no longer lives in these hill after the recent death of her three cubs in the hands of other leopards, which was a big loss for us!
While there are better sightings of leopards in the evening, it is not ideal for photography. Mr Singh promised to take us to the hills of Perwa the next morning which had a higher density of leopards.
Next morning before sunrise, we drove towards Perwa about 25km from the resort. Even though the ride was bumpy, it was mystical to drive through the nights. Because of the clear skies, we could see the Milky Way in its full glory. There was a nip in the air and no one in sight except for an occasional Civet cat. As we reached Perwa, we could immediately spot a leopard sitting on one of the low level ledges of the hill. Mr Singh told us to maintain silence since there was another one approaching from behind our jeep. Leopards, unlike Tigers who are the king of the jungle and boldly strut around, are shy animals and it was clear as we watched this particular leopard crouching and hugging the bushes for cover as it ran towards the safety of the hills! Perwa provided excellent sightings and as the morning light broke, we were able to see six leopards including 2 cubs. It was truly magical to watch these beautiful creatures roaming around, sunning themselves, watch the cubs playing - we even heard two leopards roaring and fighting behind some bushes.

We even managed to get two in a frame!
The leopard gods continued to smile on us the next morning when we returned to the hills of Bera again and we spotted Yuvraj once again. Though he was well camouflaged behind a cactus plant and didn't make for good quality photos, we were happy to have seen him again. Driving back after our last safari through the narrow dusty roads, we were all quite and contemplating in awe the wonderful three days we spent amidst the hills of Bera and their magnificent residents.

Some of the other residents of Bera (Cranes, Indian Robins, Plum-headed Parakeets and Bulbuls were in abundance).
Getting there: Bera can be reached from both Jodhpur, which is 180 km away (approximately three hours by road) and Udaipur, which is about 140km away (2-2.5 hours of drive). You can also drive down from Ahmedabad via Mount Abu as we had done which took us about 6 hours. The roads close to Bera are not in great condition so be prepared for a bumpy ride. The nearest train station in Jawai Bandh which has direct trains from Mumbai.
When to go: Winter months are the best time - not only is the weather great, this is also the time when leopards spend a lot of time in the open soaking up the winter sun.
Where to stay: Leopards Lair owned by Devi Singh was a great place to stay - good clean rooms and home cooked food. The resort has multiple outdoor seating areas lined with trees which resonate with bird calls. It would also provide a chance to interact with Mr. Singh and listen to his fascinating stories about the leopards in the region. The other options currently includes Castle Bera run by Mr. Singh's brother or Sujan Leopard Camp if you looking for ultra luxe.
Must carry: The leopards were very well camouflaged by the topography of the region so its imperative to carry powerful binoculars or cameras with big zooms. I had a 300mm lens but still found it difficult at times to get great quality photos. A 500mm or a 50X zoom lens might be a good idea. Devi Singhs's jeeps carried a couple of extra binoculars for their guests which was super helpful.
Other activities in Bera include crocodile safari at Jawai Dam. Jawai Dam is very picturesque but I have heard mixed reviews about this safari. Mr. Singh told us this was not a good time since the migratory birds were yet to arrive - in the right season, this might be a worth doing. Better option was to take the night safari to watch the creatures of the night - civet cats, leopards on the prowl maybe an occasional bear.
If you want a break from safaris, there are several attractions within 1.5-2 hours from Bera - see the exquisitely carved Jain Temples at Mount Abu or Ranakpur or walk the walls of Kumbalgarh fort for spectacular views of the Aravalli range.