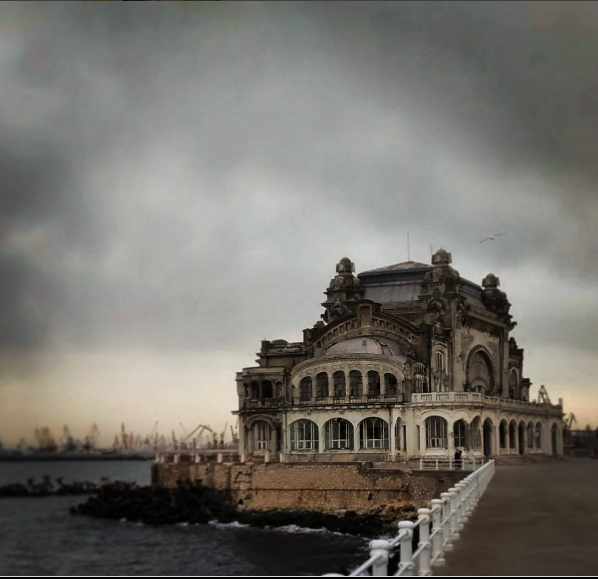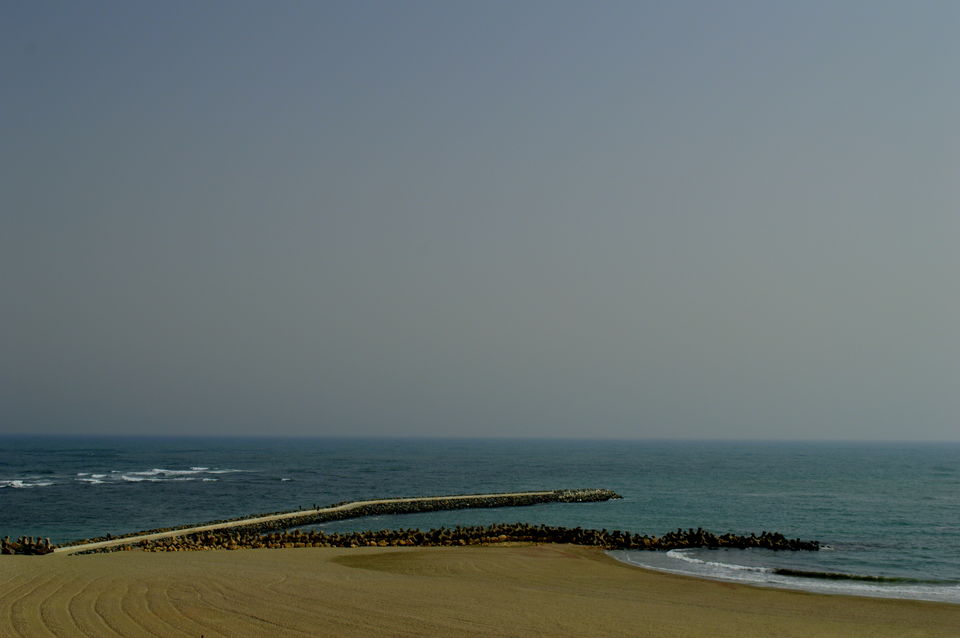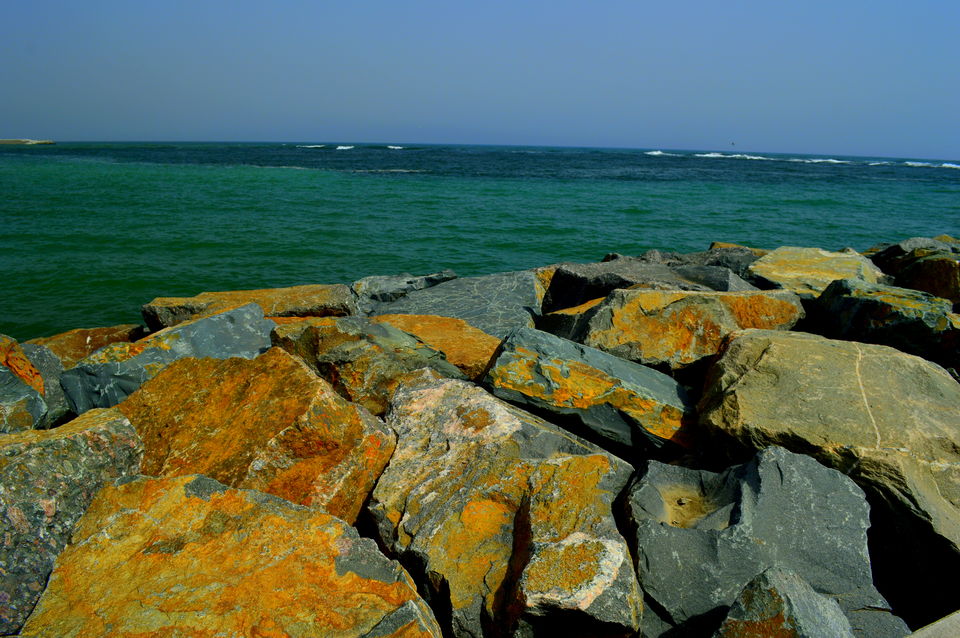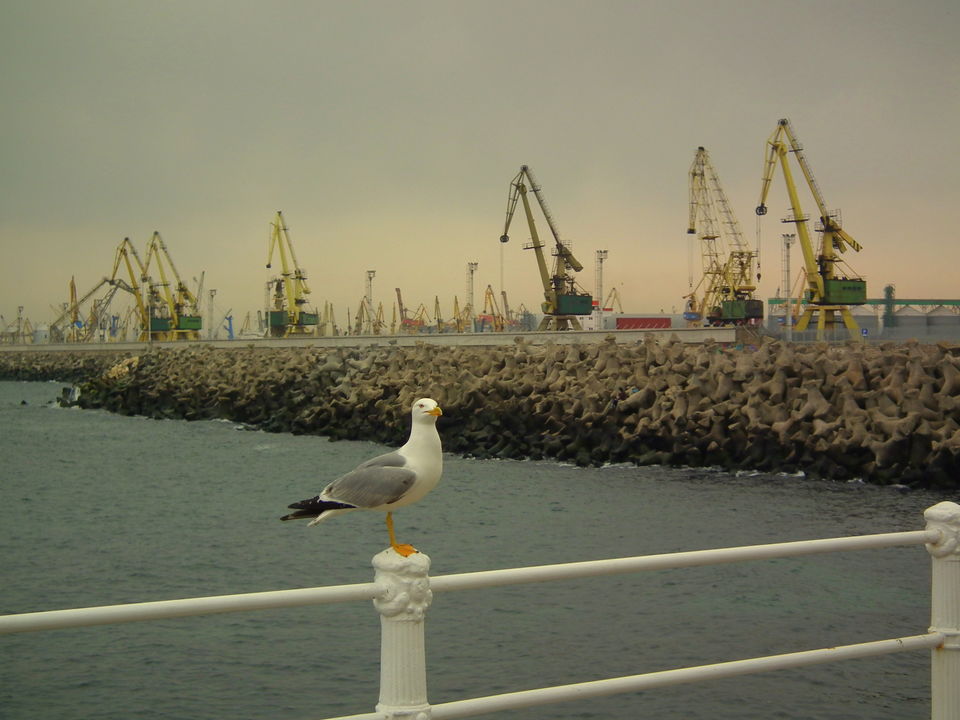 Prologue:
As my train runs down at 150 kmph towards Ventimiglia, with a beautiful sea on my left, what comes back in reminiscence is my trip to Romania in the last weekend. At this very moment last weekend I was in Constanta, a place that rarely attracts your attention on the map of Europe but is a gem of a place to visit. So here goes my trip to Romania, a trip that is even more special for the food and the luxuries hidden away in this breath-taking country than the monumental places to visit.
We planned the trip to Romania to be a getaway for relaxation and boy did it live up to its name. We planned to initially visit Constanta and Bucharest while making a sojourn to Varna, Bulgaria for a day trip. However as luck would turn out, since it was off season, the bus was a rarety and we missed out, settling for Brasov instead, in Romania itself. These sudden changes in the last moment is something that I don't look up to, since I like stuff planned from before. On the contrary, these turn out to be the most enjoyable ones.
Getting There!
We started off with a flight with Ryan Air, FR 3992 to Budapest Otopeni from Milan Bergamo. As much as I hate staying up all night or waking up in the wee hours of the morning to catch such flights, these are the only options we have as budget travelers. The two hour flight was a usual Ryan Air one, no fan fare, cramped leg space, people trying their hand out at winning prizes from coupons (those who are frequent on Ryan Air know this routine too well) and in the end the oh so clichéd music of Ryan Air landing on time! As soon as we reached, it was like I had this rush of adrenaline, 14th country to visit, unexplored places, new territory, hell yeah! My companion was Anupam Deb, a traveler whom I respect and hold in high regard. The man has hiked up to Leh, in the north of India in 13 days, all the while being quite meh about it. We got our passports stamped too exiting Italy and entering Romania, that was something exciting of course!
Constanta is about a 4 hour journey from the Otopeni Airport. You can go by train as well, but for that you need to be back in the city to get the train, which consumes sometime as well. There are small minivans to take from the airport, which usually costs 70 Lei (you simply divide by 4 to get an idea of how much it is in Euros)! We got a deal of 60 Lei in a bus which was returning to Constanta empty and so the driver offered to pick us up. The bus ride was glorious, with sheets of yellow on both sides of the road all along the way. The road was also peppered with old houses and bridges which reminded me of India, since being in Italy, I was more habituated to having everything perfect and polished! This was more homely, more rugged, more believable for me.
Exploring Constanta:
We reached Constanta at around 2 in the afternoon as we changed to the Eastern European time, so we lost one hour in between. We got dumped in the middle of nowhere and with the expert navigation skills of Anupam we managed to get our location looking at the map (somehow GPS also didn't work!). One point to observe here is, in Milan, we never take taxis/cabs, its darn expensive. So here too, we decided to walk around and find a bus to take us nearby to our hostel. The public transport though was not as reliable as Milan. We waited quite long, when a taxi came across and we were astonished to find that it costs only 1,79 Lei per kilometer, which is even less than 50 cents a kilometer. So we decided to take the cab and reached our hostel, called Hostel 777.
We booked it through AirBnB and the host as it turned out was quite a traveler himself. He was a German citizen residing in Romania and had travelled all the way to India 10 years back. He had fond memories of my hometown Kolkata, which he visited during the same time. He was welcoming and a man of great knowledge, the kind that you acquire through experience, through travel. He helped us find out the places to visit around and we started to venture out immediately.
The weather was not terrible, but it was not pleasant as well, with a cold breeze and a cloudy sky, we walked towards the beach in a pullover. The beach was completely deserted, not a single person to be seen. I love these beaches hidden away, the ones you don't usually find in populous cities or popular destinations. We walked along the coast, wading through the water sometimes, in search of a restaurant that our host suggested, but it turned out that the entire beach was closed down for some reason (yes, the luck!). The place looked like a Zombie Apocalypse had struck and we were the only ones alive. Boom! We walked up back to the town and found a plethora of restaurants. We walked around a bit and chose to eat at a Greek place, which was delicious by its own right. It was much cheaper in comparison to Italian standards. We ended up paying around 60 Lei for a full blown lunch for 2.
After the lunch we ventured towards the old part of Constanta. It was more or less deserted and also the wind was cold. Not the image I had in my mind, but walking through the old rugged streets, it was a pleasurable time spent, intaking the calmness of Constanta. There was a museum which was closed for visit and a few supermarkets around. As we walked more towards the older town, we encountered a few sculptures and finally the old casino caught our sight. The one and truly glorious place to be in Constanta. The place looked elegant and haunted at the same time. We walked along the shore of the Black sea, which appeared calm, over the cemented pavement placed for a breathtaking view of the sea. Gradually we walked back all the way to our room with a stop for coffee in between. This time we took the high road instead of the coast and it was about a 3 km walk back to our hostel. The city was under repair in most places, it was old, but there was this vintage feeling about it that kept you engrossed all the way.
We stopped back at the hostel for rest and it was almost 8 by the time we were back. We decided to go out for dinner and ended up finding out that all places except one, which looked quite expensive, were closed in the walkable radius. So we decided to take the bus and go around the center. The bus tickets are available in small shops and not with the driver, much like Milan. So we decided to ask the driver for the ticket, he took 2 Lei for 2 tickets, but I guess he pocketed it for himself. The bus ride took us further into darker patches of the town and didn't reap any results. We returned and decided to try the expensive restaurant itself. Coming from Milan, it was a bargain, to eat great food for about 90 Lei, sea food and good locally made wine. With our tummies full, smiles on our faces, we headed back for a recess.
The next morning, we could not go to Varna as planned, so we decided to visit Mamaia, a section of the beach nearby which took our breath away. The sun decided to strike back at the right time and the beach looked glorious at midday. We strolled along the beach to a tipping point of a passage built for a walk into the sea. We were surrounded by water on all sides and it was a bit frightening at times! Mamaia offers great views of the Black Sea and is adjacent to a neighborhood built for sea view apartments at the cost of nature! We rued not having the same weather the day before as well. In the end, Constanta was good, a little gem hidden away on the east coast of Romania. It was time to sign off, and head to Bucharest, the stopover for our upcoming days. As my train enters Genoa, its time for a break for me too!