"Italy has changed. But Rome is Rome." -Robert De Nero
Our last leg of The Italian Adventure took us to the eternal city of Rome. The third most-visited city in the world with 20 million visitors in 2017, Rome is a mélange of historical ruins and modern architecture. The city is full of sights, with thousands of years of history lying there. It has everything here from Roman ruins to Renaissance art to fantastic food. Rome is there to be soaked in and enjoyed. Rome has an immensely rich cultural heritage, which makes it one of Europe's most stunning cities to visit.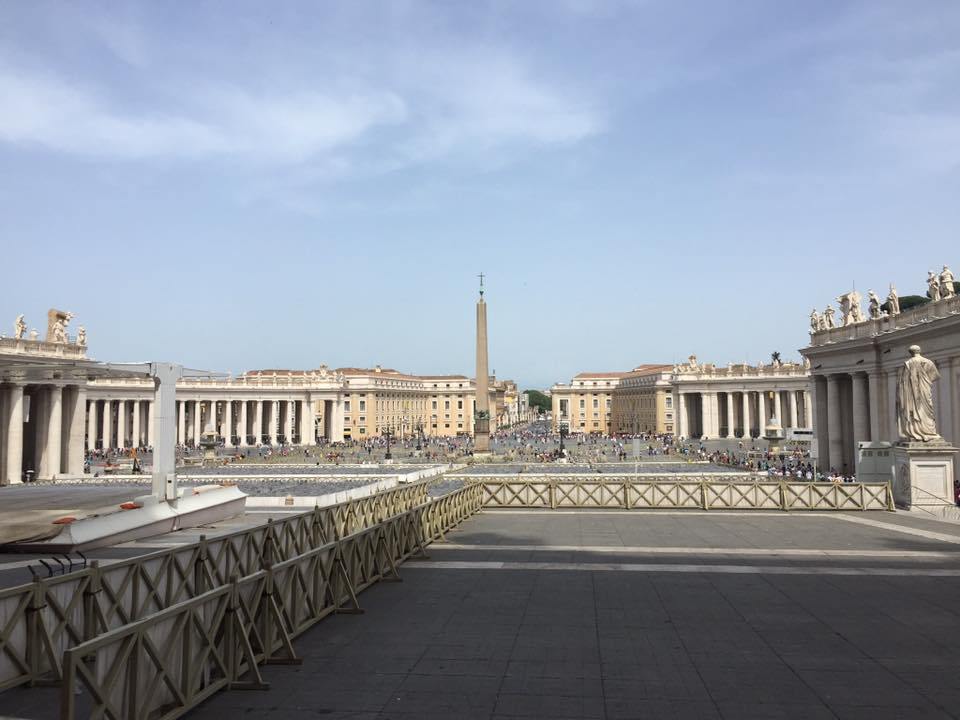 We had 3 days in Rome which surely is not enough to see everything that the city has to offer, but it's definitely enough to see all the highlights. To get the most out of your trip and to be sure you see all the major attractions, you will need to do a bit of planning and even reserve your entry time to the key attractions like Vatican, St. Peters Basilica, Colosseum etc. Chose between Omnia Rome & Vatican Pass and you should be good.
We start with the Vatican. A country of its own, inside Rome, is home to world-famous sites including the Vatican Museum, the Sistine Chapel, and St. Peter's Basilica. Oh and the Pope! Come early and head straight to Vatican Museums. Pick and choose what you want to see because this alone can take most of your time. Vatican Museums is the fifth-largest art museum in the world by gallery space and houses absolute masterpieces by prominent artists like Giotto, Leonardo da Vinci, Raphael, il Perugino and Caravaggio. Another star attraction here is Raphael's Rooms. The rooms used to be part of the private apartments of Pope Julius II, who entrusted the frescoes to Raphael and few were completed by his students.
Then comes the highlight. The Sistine Chapel. It is awe-inspiring and breathtaking. I was excited about this after reading Da Vinci Code and the movie, but being here is an experience. Built in 1477 and various artist contributed to decorating it, but it is the ceiling and front wall that gets all the attention. It is said that starting in 1508 Michelangelo painted around 5000 square feet by himself in four years. The front wall depicts the Last Judgement while that famous scenes on the ceiling include the Creation of Adam. The Sistine Chapel is a historic building of such acclaim that over five million people come to visit it every year - that's equal to the population of Norway! And they don't allow you to stand and admire the ceiling and one has to keep moving. Quickly grab a corner area and pick a place. Then you can take your own good time inside.
Exits Sistine chapel and enter St. Peters Basilica. The world's largest church, and what is regarded as one of the holiest Catholic shrines. With designers including Bramante, Raphael and Michelangelo, it's a truly Renaissance building, and is a work of art in itself.
What next? We head to The Spanish Steps. Made famous by the 1953 movie Roman Holiday, starring Audrey Hepburn, this 135 step staircase was opened in 1735 to link the Spanish Embassy near the bottom of the steps to the Trinita dei Monti staircase at the top, and is popular spot to stop, eat Gelato, and watch the world go by.
Don't forget to pick up the famous Venchi's gelato before heading towards the crowded Trevi Fountain. The world's largest Baroque fountain, is crowded whatever time of day (or night!) you visit. it is said that if you throw a coin into the fountain, you are guaranteed to return to Rome.
A short walk from the Trevi Fountain lies the incredible Pantheon. This building, which has stood for almost 2,000 years, is the best preserved Ancient Roman monument in Rome and it is impressive and how! Originally built as a temple to the Roman gods, the Pantheon was converted for use as a Christian church in 609 AD, which is the main reason it survives in such excellent condition today. It's also notable for being home to the grave of Raphael and two Italian Kings. It still holds the record as the world's largest unenforced concrete dome.
Rome is full of piazzas and surely pizzas. While we visitied a number of those our favourite remains the popular Piazza Navona and its most famous feature - Bernini's fountain. This has been a designated public space since the 15th century, and is full of gorgeous Baroque architecture. The area is full of street performers and markets and is always buzzing. Another of my favourite areas to chill or spend the evening was Piazza Venezia or Venice Square.
Buy a Colosseum ticket and you get entry there alongwith Roman Forum & Palatine Hill (as long as you visit on the same day). Roman Forum and Palantine hill shows the life in Rome as it was in the goold old days. This was the seat of power during the reign of the Roman Empire, as well as the central marketplace and business district. The Roman life for centuries revolved around this area of Rome. The Palatine Hill is considered to be the birthplace of the Italian capital and is believed to have been inhabited since the year 1000 B.C.
Walk around the colorful Trastevere. This funky, bohemian area is known for traditional and innovative trattorias, craft beer pubs and artisan shops, as well as simple B&Bs and budget hotels.
And then comes the blockbuster. The Colosseum. Trust me I was jumping like a kid when I saw this. It is as grand as anything can be and exactly like I have seen it in pictures and imagined it. Said to be only 8 meters shorter than the Leaning Tower of Pisa, and covering a total area of 6 acres (24,000 m2), the Colosseum is the world's largest amphitheater ever built. Despite suffering some damage in it's two thousand years of existence, is still hugely impressive . With accommodation for 60,000 seated and 10,000 standing, all of whom could enter and leave in a matter of minutes, courtesy of 80 entrances, it's a spectacular architectural feat. One can feel the adrenaline rush as you walk the arena floor. It is really the superstar among the stars of Rome.
There is a lot more in Rome like The Appian way, villa Borghese Gardens, churches to visit but depending on the time you have you can pick. To get around Rome the local transport is the best. Take one of the discount cards and you can get access to the sites as well as transport. If you aren't interested in the Vatican attractions, or are going to visit them on a walking tour, you should definitely consider the Roma Pass instead. This includes transport and a number of other attractions in Rome.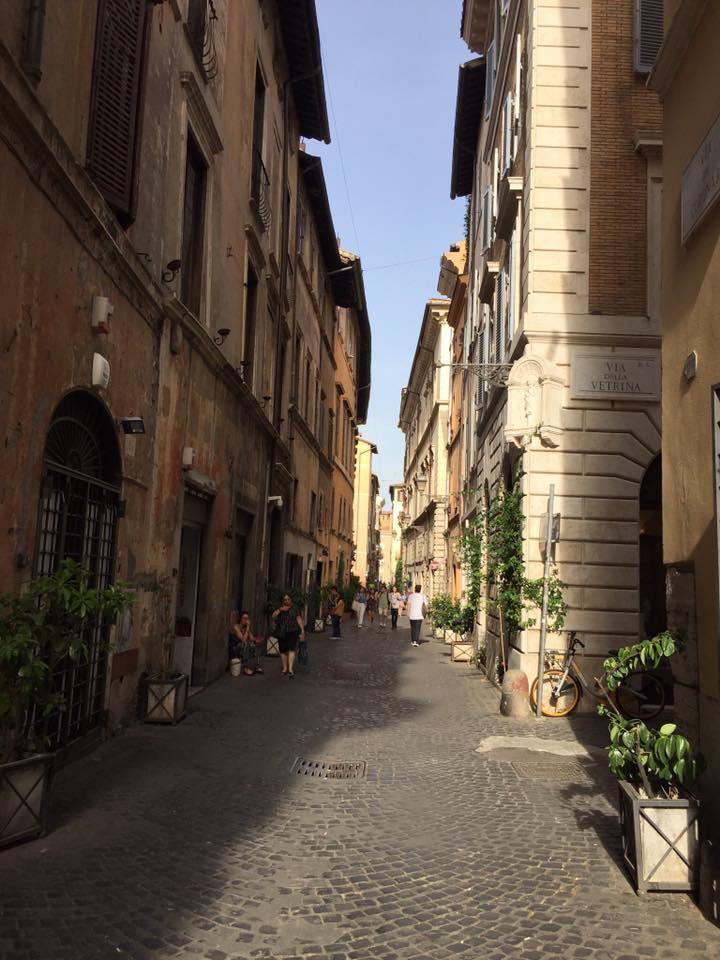 A rich history, cobble stoned paths, stunning architecture, centuries-old palaces - Rome has it all. I don't know I will get a chance to visit it again but I would want to come back. My time in this beautiful city was mostly spent eating, drinking, wandering the streets, and soaking in as much of the culture and history as I could. It will make you fall in love.