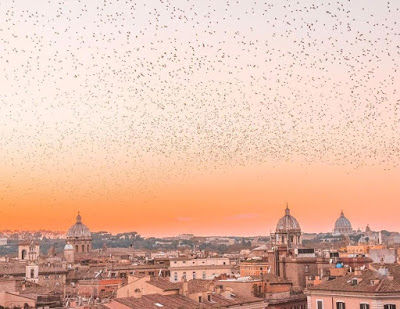 A complete guide of the Eternal City
Part I - Introduction, Getting around the city and where to stay.
Easily one of Europe's most travelled and iconic city. I have always been a world History lover and have grown up to finding fondness with the Roman History, watching movies and documentaries such as 'Gladiator' and a HBO series called 'Rome'. Rome is an incredible walking museum and of course walking on the cobblestone roads around this city is one of the best ways of exploring it. Of course, I just did that! The most epic moment or my #wheninrome moment was getting lost in the streets of this eternal city with people from different countries and cultures who I had met a few hours ago and become friends with them as the days were flowing. Rome, is exactly that, a city with a long history, mixture of cultures from around the globe, some of the most delicious food and some of the finest art and architecture in the form of monuments and ruins across the city with a bonus of experiencing one of the natural wonders of the world. A big advise when it comes to Rome or Italy generally is that life here is laidback and slow so please do not be in a hurry to do many things. Just forget the pace of the city where you have come from and let the Italian way of doing things make you dissolve into it. Putting everything together here is my ultimate action packed three day adventure when in Rome!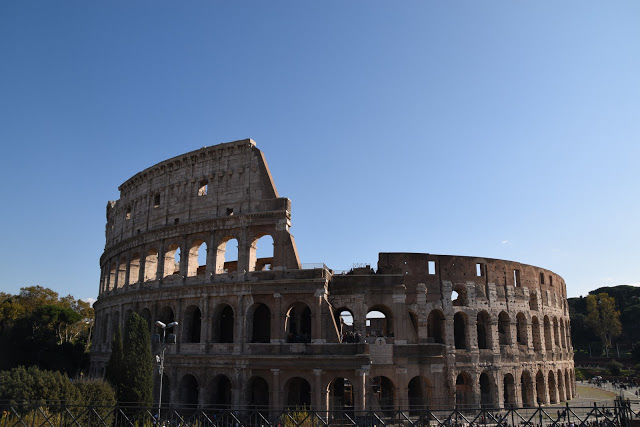 Rome is a big city, it has a huge transportation system and places are well connected via metro and bus services across. English is widely spoken here and it is super easy to manoeuvre from places but I will recommend you to learn a couple of basic Italian words and sentences it makes life more simpler. After all Italian is the language of love and romance. Euro is the currency that is used here and all most all shops accept cash and card payments of the same currency. Small museums and souvenir shops might only accept cash so it is always advisable to carry a few Euro in the form of cash. As for Forex, I always recommend to covert currency at your home country or the country where you have a bank account. Currency converting means you pay a commission while buying a foreign currency, it means you lose money while making the transaction. Hence, always better to make one transaction at your home country and pay a commission than by paying a commission every time you convert as and when you require currency. Rome, is located off the Mediterranean Sea and it enjoys warm temperatures most of the time. Expect rainfall during winter days here. A good time to visit this city would be during Spring(April to June) or Fall(September to October) as the tourist crowds and school groups are not found. August is the month to avoid here with maximum tourists.
A bigillion airline fly to and from the Fiumicino Airport in Rome. Another option would be to wheel into Rome, the Termini Station is the centrally located station in Rome and is well connected to major metropolitan cities in Italy. When it comes to manoeuvring within the eternal city there are several options, such as taxis, self driving or public transport. Taxis are super expensive and the least recommended mode of wandering in the city. Self driving is also less advisable in Rome within the city as the Italian drivers are insane. However, if you may wish to do that or rent a Vespa it is easily available in the city. Indian Driving Licence holders will require to hold an international driving permit. An IDP can be obtained from the RTO. However, in my recommendation the ideal, best, romantic and budget friendly mode is walking around by foot and discovering hidden corners and alleyways, again for larger distances where you cannot walk you can always use the buses, metros or trams. The best deal for a three day Rome experience would be to get the Roma Pass. It costs 38.50 Euro for 72 hours and 28 Euro for 48 hours. The 72 hour pass comes with skip the line entry for 2 museums and the 48 hour pass comes with skip the line entry for 1 museum. Highly recommend this for all genres of travel. It came of maximum use to me personally when I was privileged to skip the line and enter the Colosseum which is super crowded all throughout the year.
There are various option in the eternal city. Budget friendly hostels are ideal for bag packers are in plenty near the termini station. These hostels can be an ideal option for group of friends as well and advantageous as they are cheap and are at a prime location. I was a solo traveller and stayed at the hostel called 'The Yellow'. This is one incredible hostel with all basic facilities very well maintained flawlessly. It gets lively in the evening with its vibrant social life which guarantees epic experiences while staying in Rome. I paid 56 Euro for 2 nights/3 days here. It is a top recommendation as if you are travelling solo or with a group of friends. It will surely make your experiences in Rome worth it. The other top option apart from hostels are Airbnb's which are scattered all around the eternal city. Airbnb's are a good option in Trastevere, the coolest neighbourhood in Rome. Its graffiti painted walls and bohemian streets make it everybody's top choice. Here you have got to book your accommodation well in advance and its always packed with tourists. Trastevere, also has hostel accommodations available. The third option, you can also have the option of staying in hotels right in the heart of the city, near the Colosseum, Spanish Steps, Trevi fountain, Trastevere or even the Vatican; which is its own city depends on your budget, there are plenty of options to stay.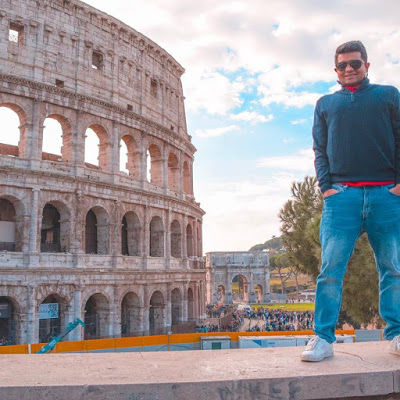 https://www.roshanchugh.com/2019/01/when-in-rome-part-ii-exploring-rome-city.html