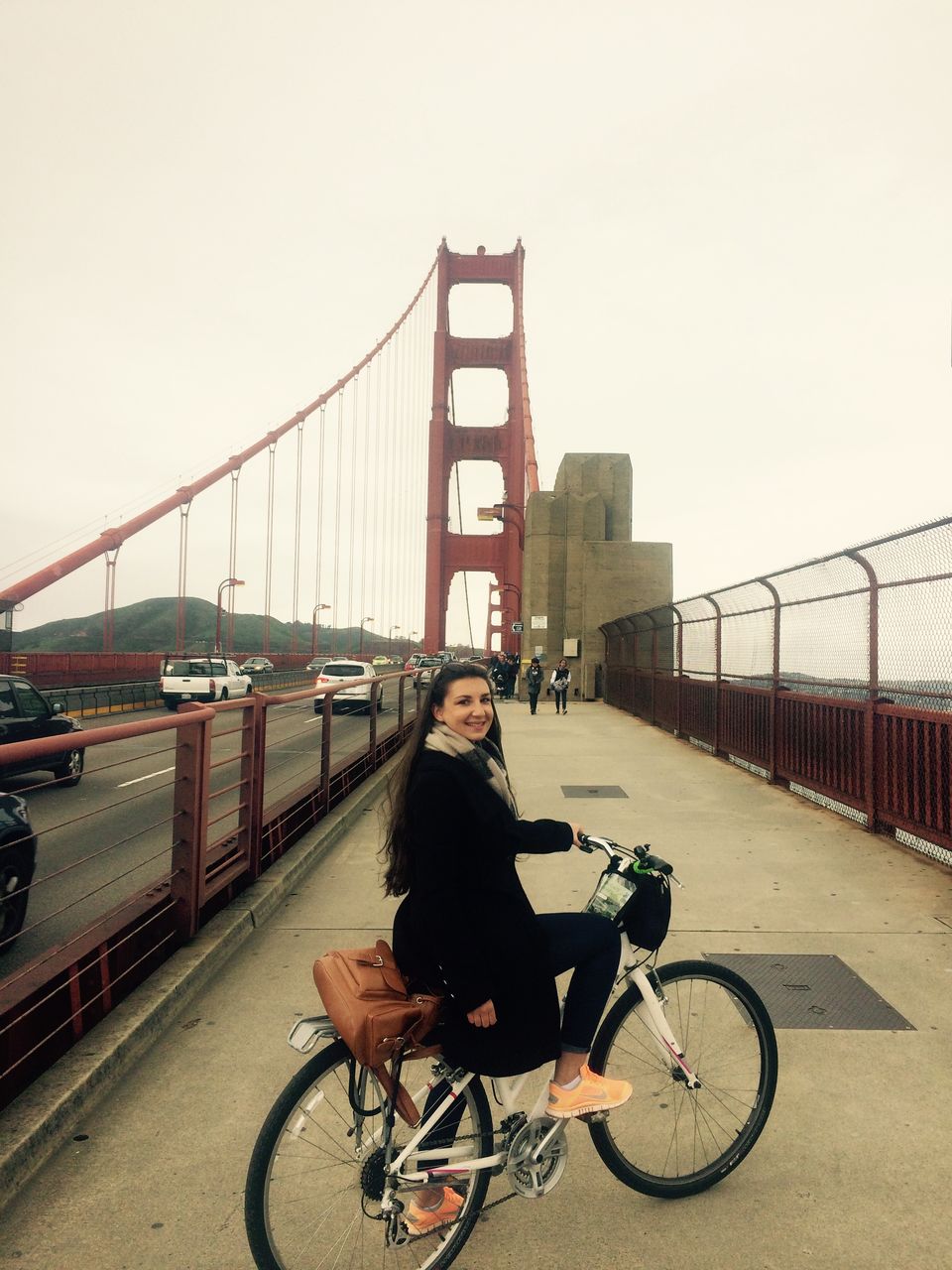 Spending a long weekend in the Bay Area ? Here's what I managed to do in 4 days in this wonderful city.
FIRST STEPS
Quick background : I arrived at Oakland and spent two days with family in the North Bay.
From there, there are different ways to get to the city. I chose the 40min ride on the Ferry from Larkspur, which cost me $10,50.
Took the bus to get to the hostel. FYI - buses have machines that don't give money back so you need exact change. Know this before going in, I was not aware and I almost had to give a $5 to this freaking machine. Eventually someone saw my desperate face and gave me some change, thank you stranger !
I stayed at SF International Hostel, couldn't be in a better location, right behind Market St, tons of buses to everywhere, easy walk to the Pier and Chinatown. And as things could not get better, the hostel was pretty empty and I had a 8 beds dorm with bathroom for myself and another girl !
--> 3 nights for $90
My afternoon was spent wandering around Union Square, and headed to Chinatown. I ended up in the Fortune Cookie Factory - so hard to find, in a little alley - where you can see the ladies shape the cookies and you get to try them, always down for free food !
From all of the US, San Francisco's Chinatown is the best, I think. It made me want to discover Asia so bad ! I saw men read Chinese newspaper, the bus speaker announce stops in Chinese before Spanish ! Incredible how big the Asian community is.
--> Watch the video down below to see more :)
Telegraph Hill is a nice climb to do, where Coit Tower is. To get in the Tower costs $7, no thanks I'd rather enjoy the pretty decent view of the bridge from the parking lot.
The biggest and best day of the trip !
I went for a 10am visit to Alcatraz Island ! So excited about this.
I went with AlcatrazCruises which has the best rate, I paid $31 (at the time, I looked it up doing this article and it's $35 now).
FYI - I recommend buying your tickets ahead of time, like 2 weeks in advance because it gets full pretty fast !
You have the choice between a day tour or night tour, which can be quite interesting ;)
It's a self-guided tour, audio included which is great, it explains you so much stuff and you have some prison background noises - loved it.
Pier 39, famous for its seals. Got some amazing coconut Haystacks to refuel and walked all the way to Lombard St ! Pretty cool but I thought it was bigger, and I didn't have a good lighting :(
Walked to Japantown, around 45min. Oh yes you didn't know ? SF not only have the best Chinatown but it has ALSO a Japantown !! So cute, give me a plane ticket for Japan RIGHT NOW.
Okay enough of walking for today, I admit, I took Uber Pool to get home. For my defense I had to get ready quickly for an important event….
I developed a quite strong interest for Basketball during these two years and so I obviously made my trip coincide with a home game of the Golden State Warriors !
San Francisco rail system is called BART (Bay Area Rapid Transit), fastest option to get to the Oracle Arena ($8 round trip).
P.S : they won, and it was amazing !!!!
Tip : Rent a bike to explore faster and cover more distance
Fun fact, I was with my little backpack waiting for bus 7 to take me up the city to meet a friend of mine. And a guy asked me the time and wandered if I was on the way to work. I loved this interaction. I don't why I just feel good when I blend in and people think I'm a local.
Anywho, so I meet up with my friend in her neighborhood near Golden State Park and Haight Ashbury.
Weather is out of our control. And it can be frustrating when you're in such beautiful places without the sun. Everything would have been more enjoyable under the natural light and not rain drops. But eh, that's how it is.
Rent a bike from Golden Gate Park with ParkWide and you get the option to drop it off at a different location, which is awe-some. I don't remember the rate but I think it was a 3h ride. They have a map with best routes to go and get back depending on the uphill or downhill.
So bizarre to be in a place you've seen tons of pictures of. Feeling so grateful to be there. SF was my #1 city I wanted to see when coming in the US, and I ended up doing it last, it was well deserved !
Now, to find a spot without tourists is so hard, even in the middle of the week, even in the rain. Yep, that's how touristy attractions are. I probably stood there for 30 freakin minutes before being able to shot some pictures / videos without anybody in the frame (at some point I actually asked a group to get out of the way lol)
I crossed the bridge all the way to the end, where you have a view point and I wanted to cross it from the other side. Not easy to find my way, you have to go under the tunnel with the cars.
As I was biking my way back on the other side of the bridge, a biker came up to me as if 'winter was coming', telling me to hurry because fog and thunder were about to hit. So I did pedal a little harder to avoid a shower and the 'rain walkers'.
But I made my way dryly to the Palace of Fine Arts and back to Fort Mason Center to drop the bike off.
Last day
Going easy on my last day, squeezing some attractions before heading to the airport.
Alamo Square and his famous Painted Ladies, Castro (gay neighborhood), Mission Dolores Park. OMG let's talk about this park for a second. It's the best spot ever. It overlooks the whole city, I was mesmerized. Guess what, it was raining again. But, Mission Park, with the sun, a towel, some food, drinks, a book.. you feel me ? Per-fect spot.
In short, one of my favorite cities ever, I'll be back asap !! And if you want to see more here's my little video, share and subscribe if you'd like to see more about the USA