As part of our excursion to Mada'in Saleh we spent a morning dune bashing--4 wheel driving in the sand dunes and it was fantastically fun! We had an early start at 6am to get out to the desert and it was actually chilly out.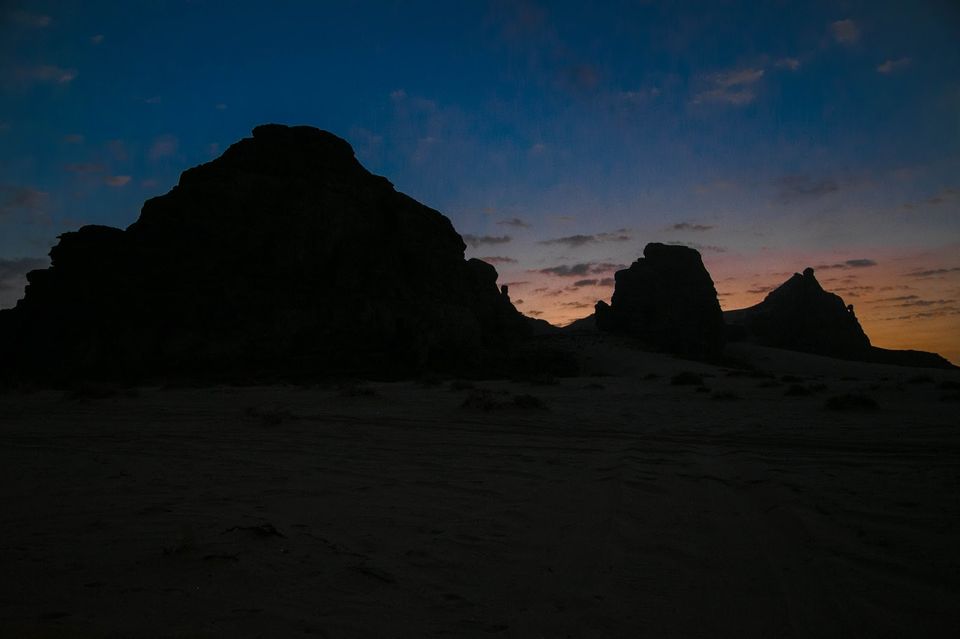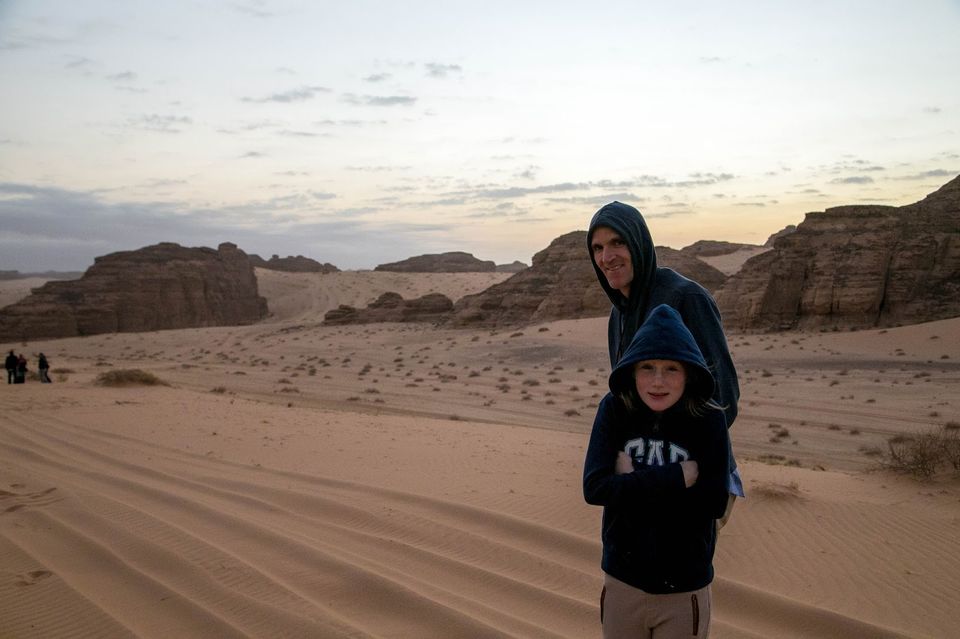 The area actually reminded me of southern Utah with all the red rock, tall formations and canyons. We felt really at home and loved every minute of it. I was really surprised at how tall the sand dunes were and a few times was a little nervous that we might tip over, but our driver was skilled!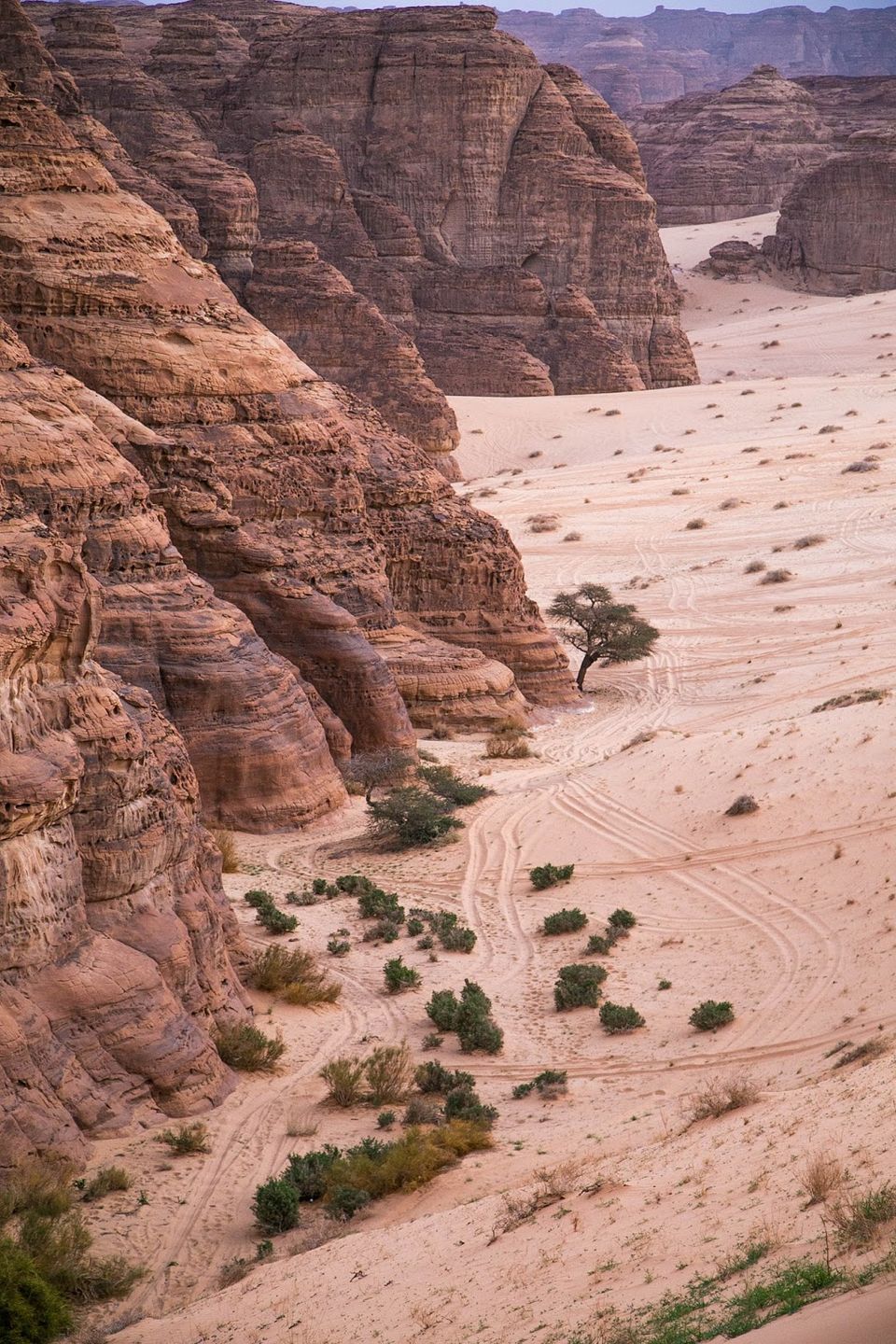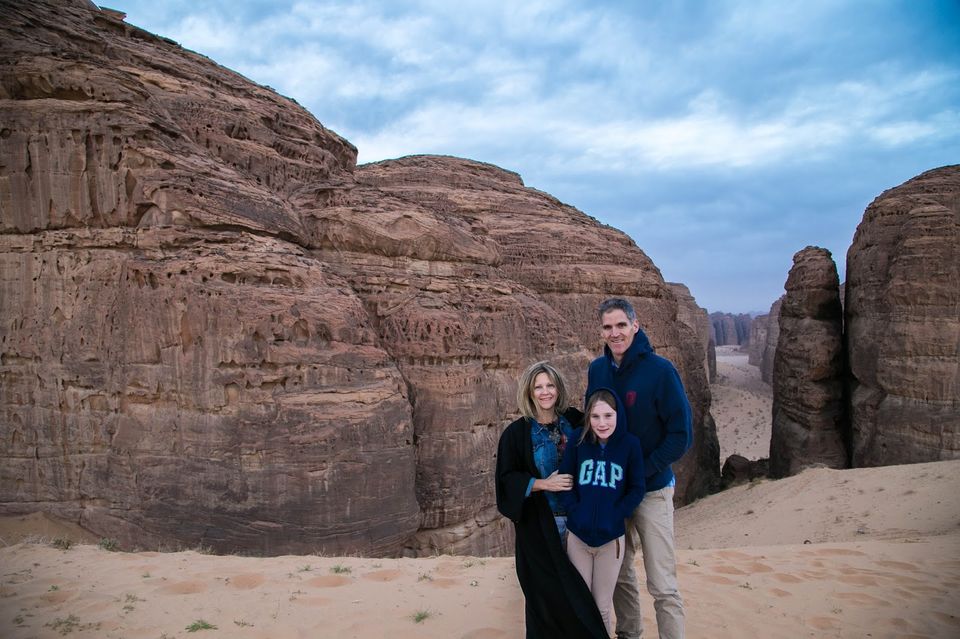 Our group of drivers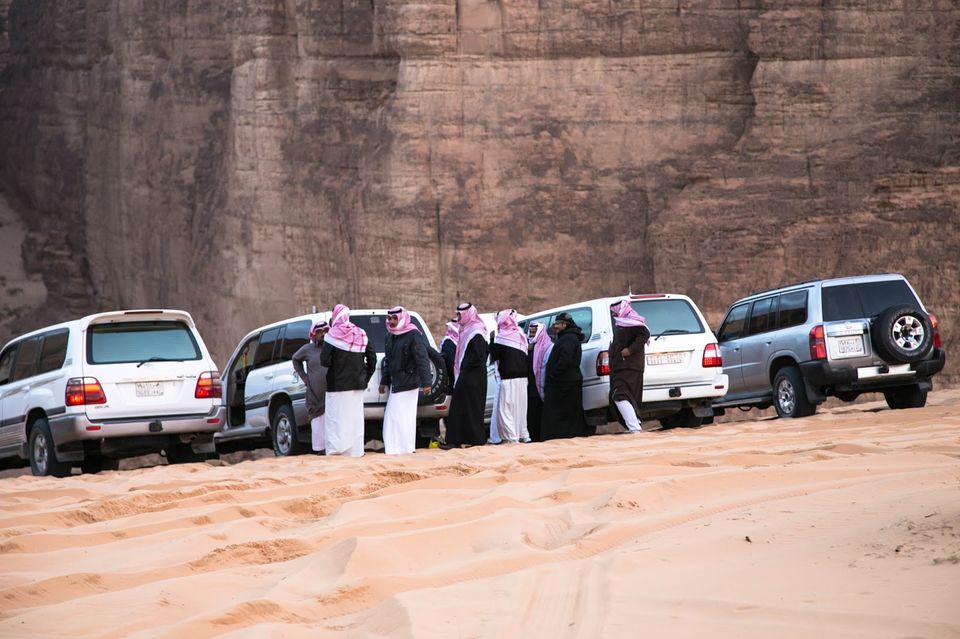 We drove down that hill and into the canyon below.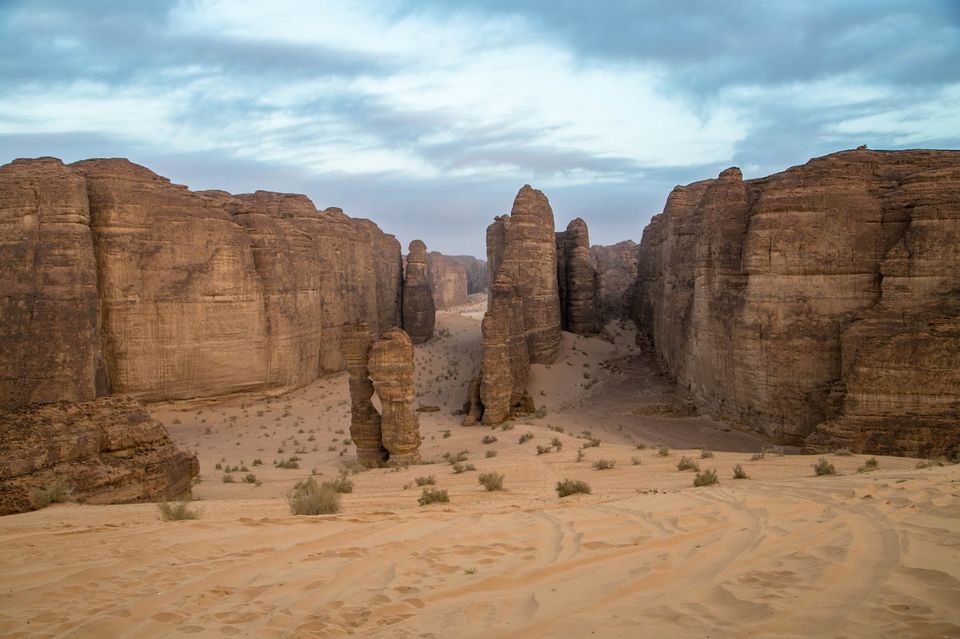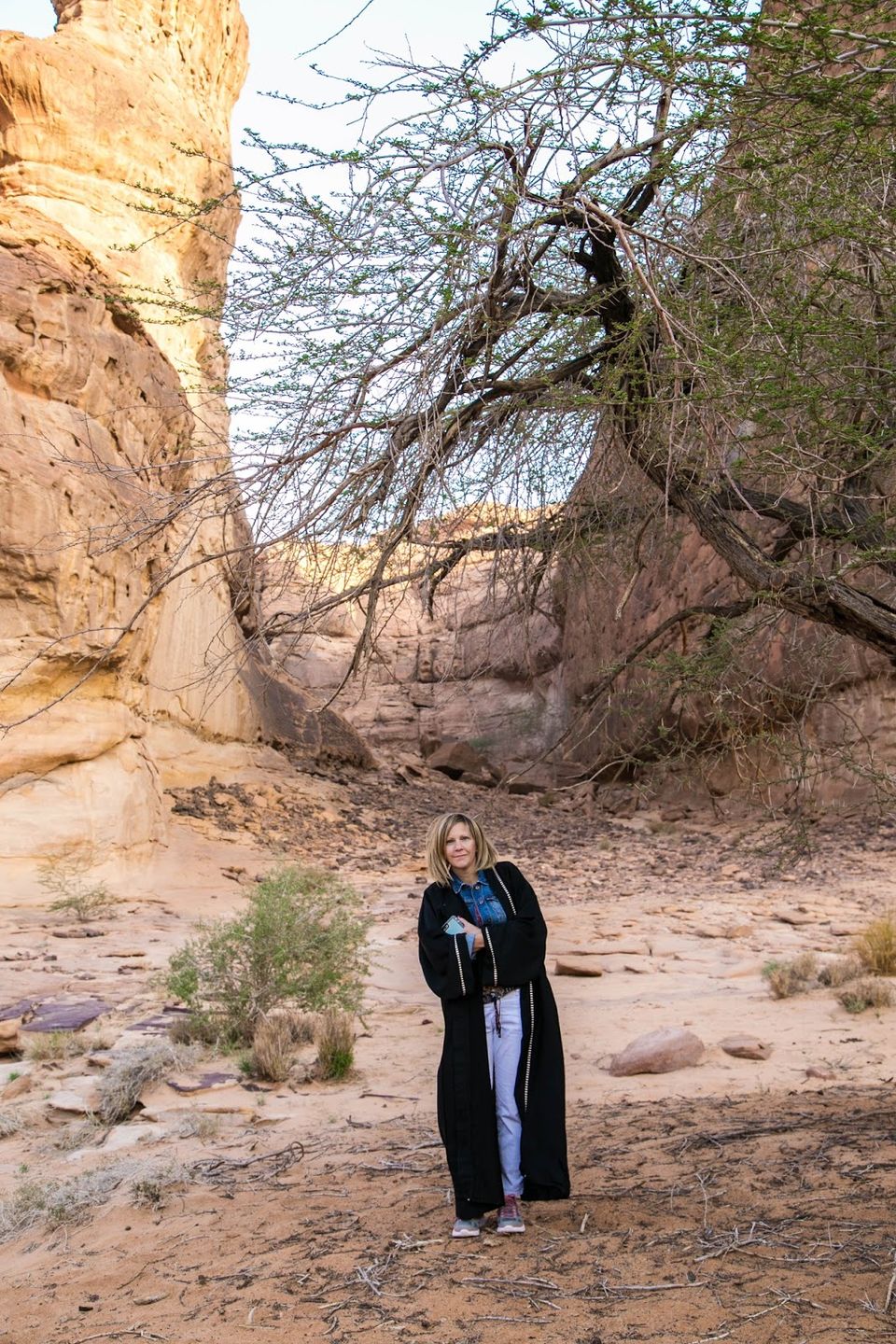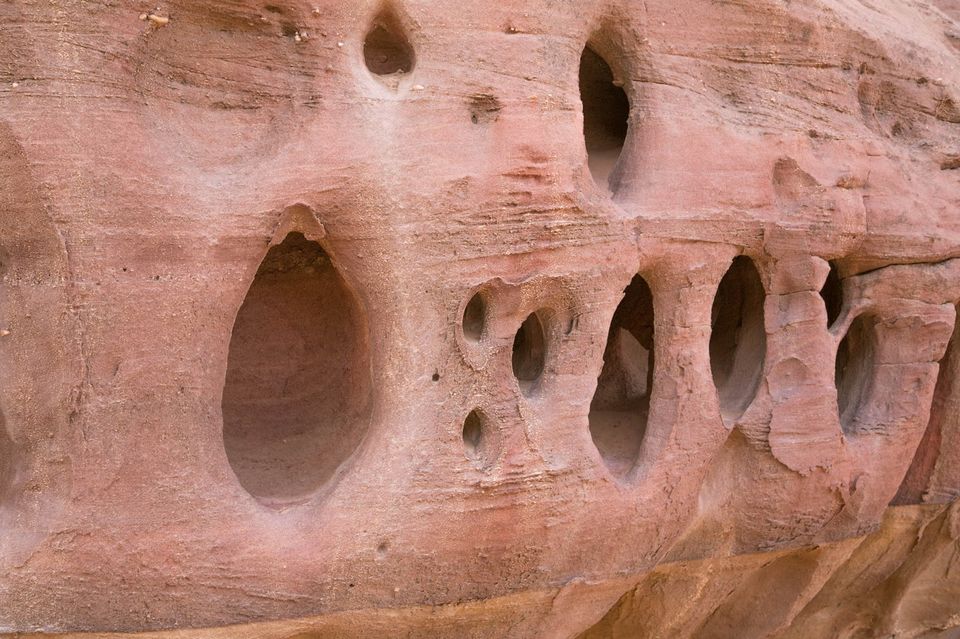 The guys hooked up a huge "boom box" to the car battery to play the loudest Saudi music imaginable. It was so much fun to watch them form a line and dance the morning away.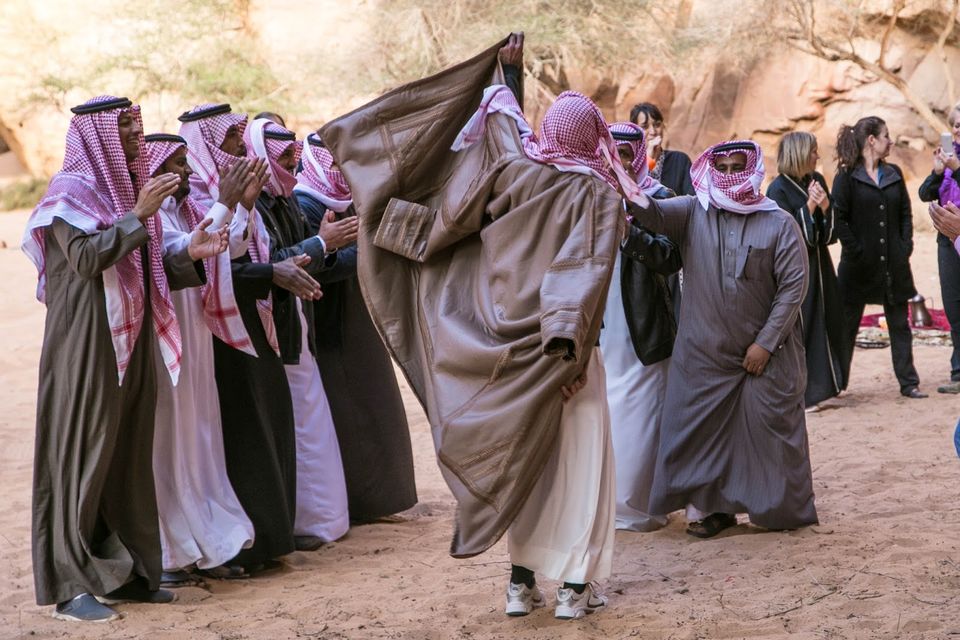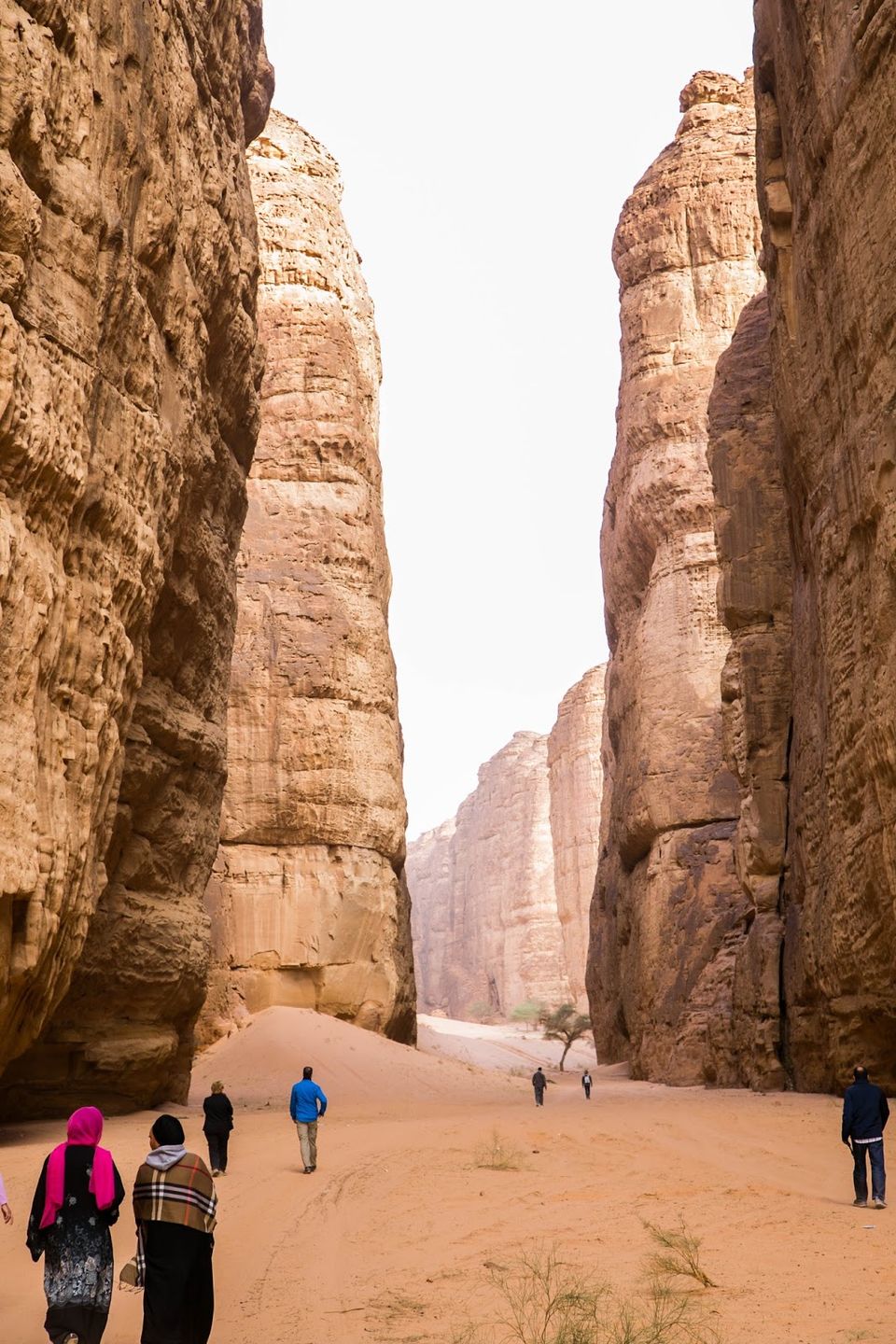 We are used to seeing Indian petroglyphs with concentric circles, 4 legged creatures and martian looking men with big shields. So to see something different in the middle east was so interesting! Of course they would draw camels instead of horses and deer.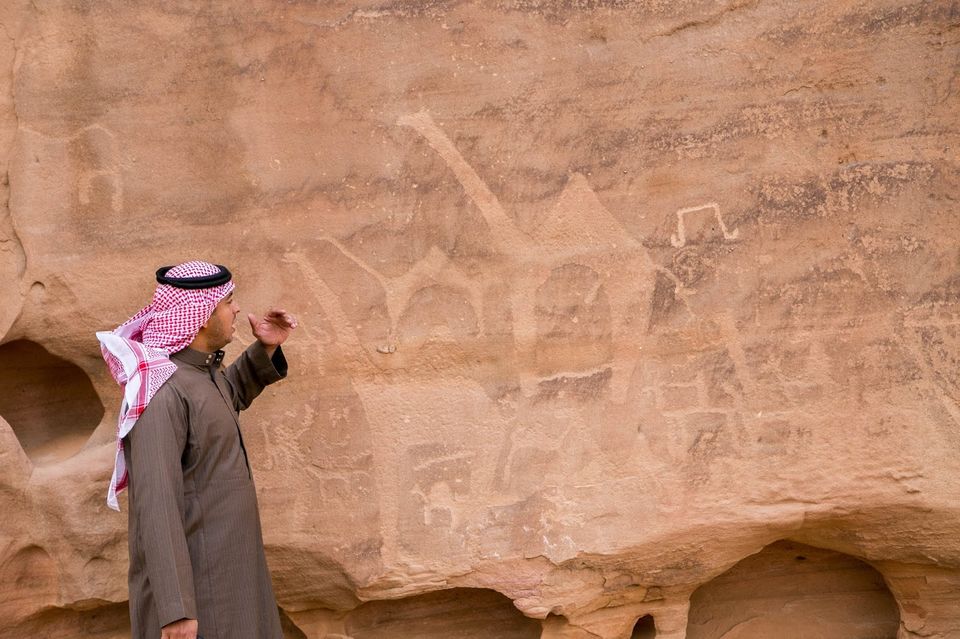 Camels are allowed to freely roam. Our driver told us that the camels know where home is--it's where the food is and they will return to it every night. So, it's not uncommon to see camels wandering on the side of the road and this fellow was so congenial to look my way for the perfect shot.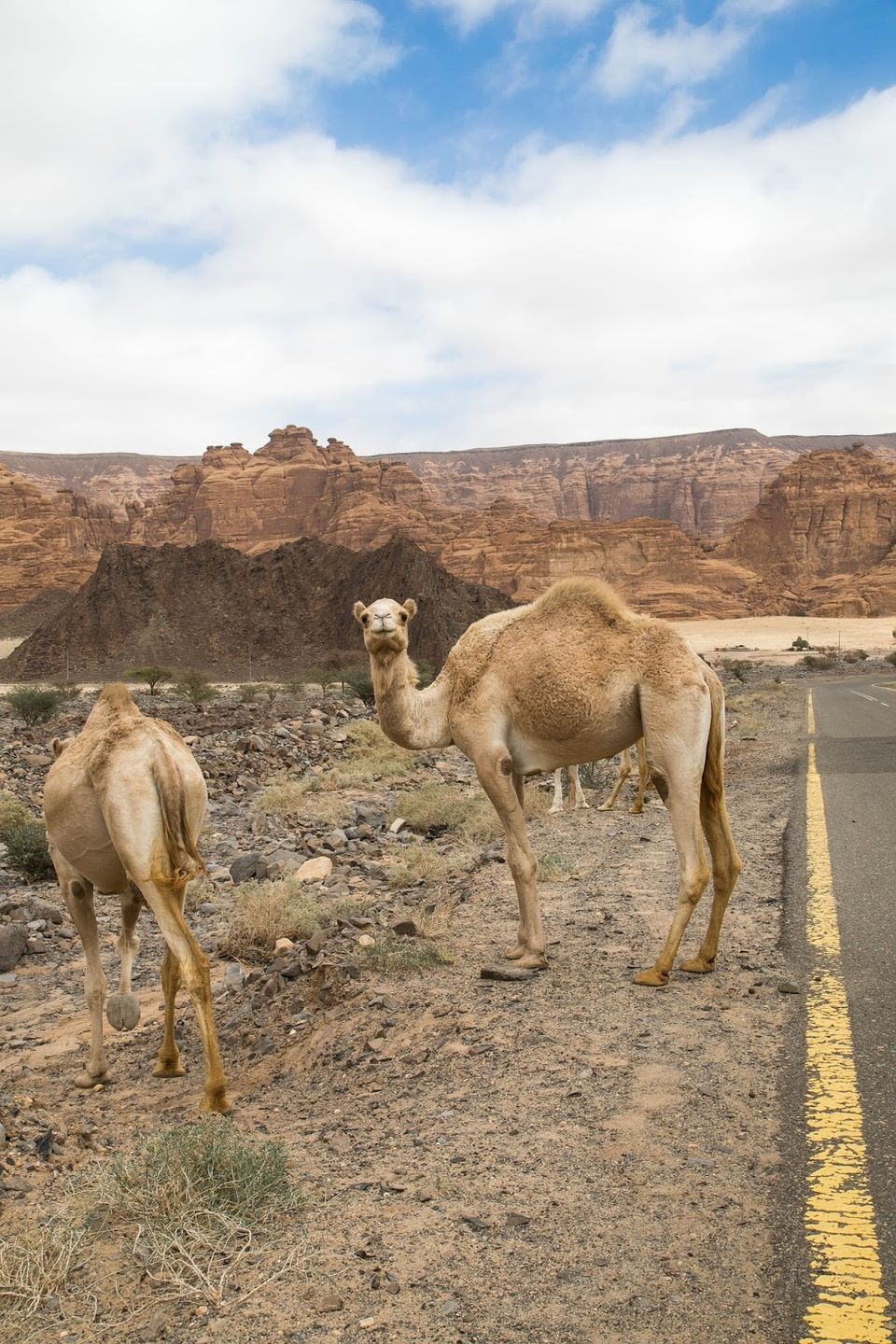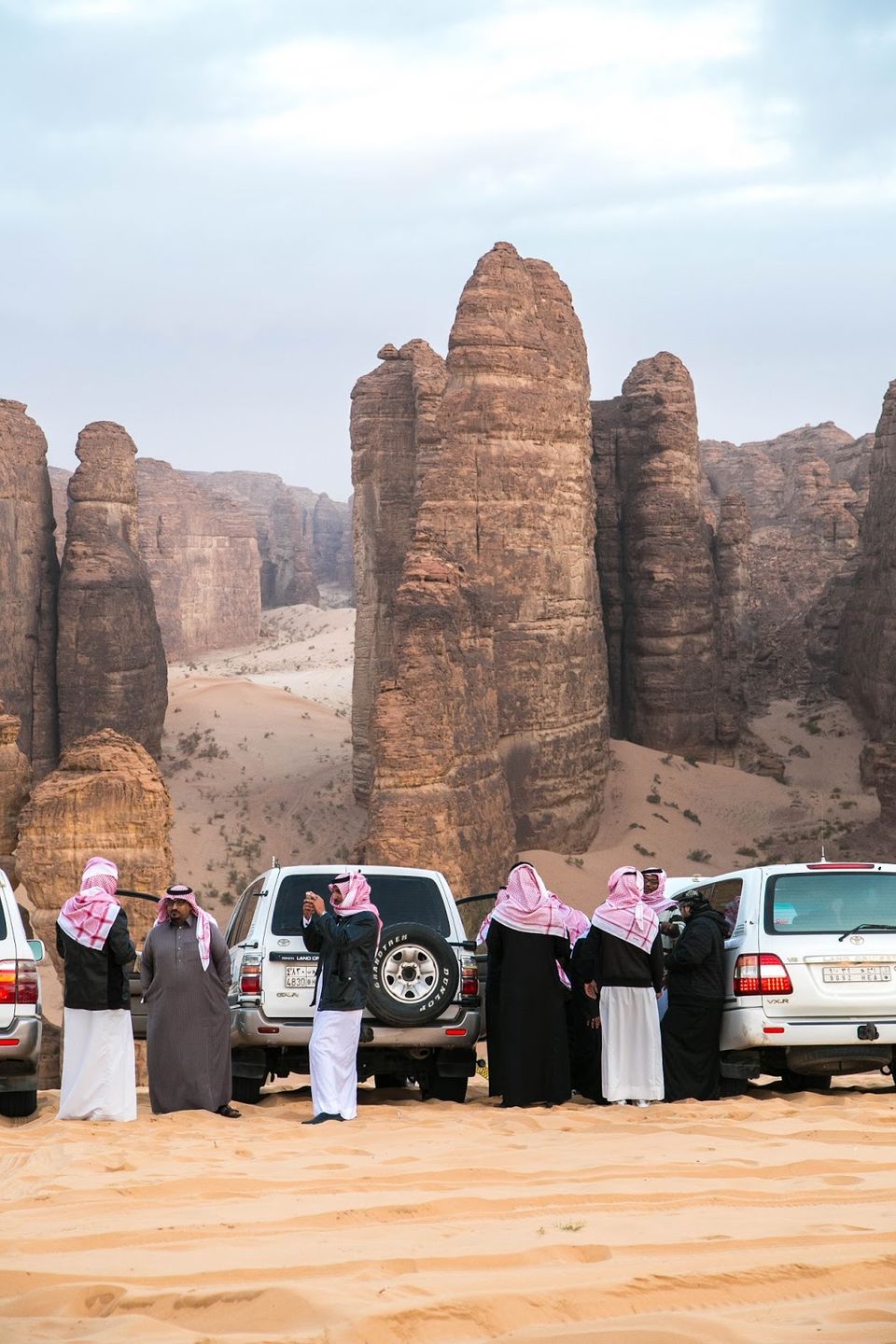 linking with... Randomocity * Life Thru the Lens * Thru My Lens * Our World Tuesday * Sweet Shot Tuesday
This post was originally published on 'Out and About Global'.