Under the bright winter sun, as I strolled through the cobbled streets of Al Muftaha village in Saudi, I marvelled at how its colourful streets dressed in calligraphy reflected the culture of a country that foreigners don't know much about. I was one such traveller, keenly peering in with my lens as I explored the 260-year-old heritage village that was bursting with tourists and locals alike.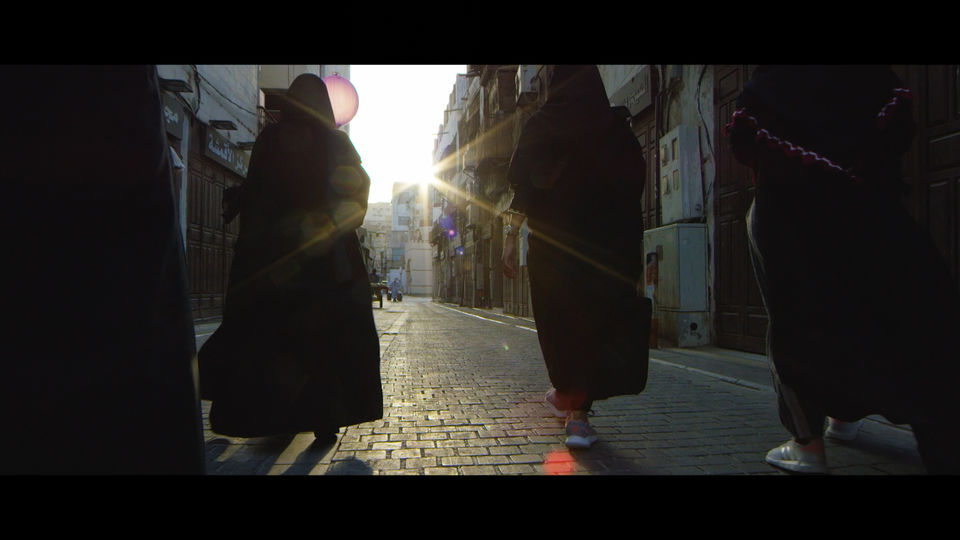 I navigated Al Muftaha's alleys enthusiastically, hoping to uncover fabled treasures. I had been in Saudi for over two weeks now, and there's no doubt that I had discovered gems – Al Turaif, AlUla and Al Balad to name a few. While initially, I was unsure of whether I would connect with Saudi's people, my hesitance had been challenged at every step of the trip – from the hotel staff to my cab drivers and guides across the places I had visited, I was met with nothing but warmth and hospitality. Now that I was walking through Al Muftaha village immersed in its Arabian charm, I was hoping to get a glimpse of life in Saudi, not through its fantastic mega-structures or its imposing golden deserts, but through what forms its very essence – its people.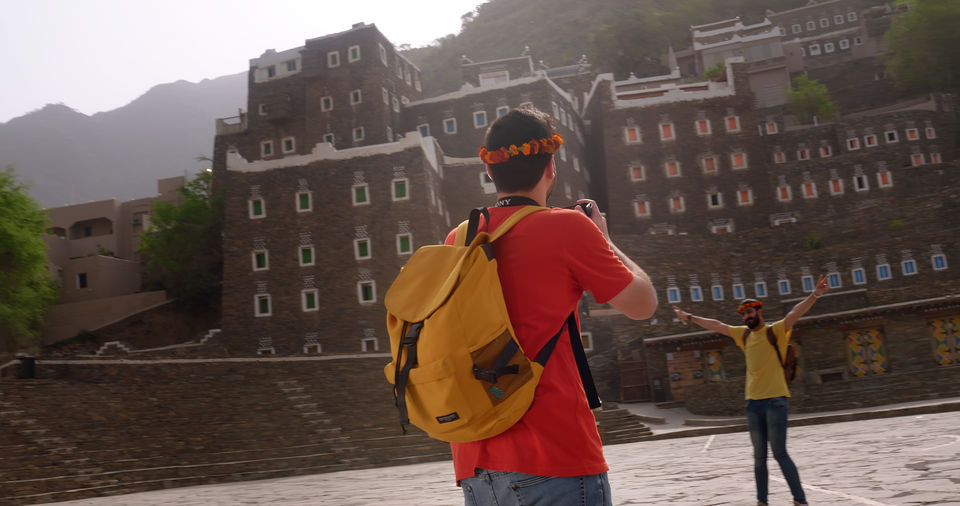 I waded through a happy group of tourists who were as enamoured with this traditional village as I was. I crossed local couples who were busy clicking photos albeit with utmost modesty. I even spotted female travellers clad in gorgeous abayas. That's when I saw a group of young Saudi men exiting a gallery. Dressed in crisp, milky white thawbs, complemented with signature red and white ghutrahs, this group of young men approached me in response to my inquisitive looks. Apparently, I wasn't as discreet as I had intended to be. Greeting my guide, with whom they were acquainted, the men went on to enquire about my visit to their country and my impressions thus far. As I shared my experiences with them, they suggested we accompany them to their home nearby, promising to show me a side of Saudi I hadn't seen. By now, my reluctance had taken a backseat and curiosity had taken over, me going to a stranger's house without a second thought. My hosts for the day were two brothers, Farooq and Ahmed, who took us to their home in Abha – Saudi's city in the sky.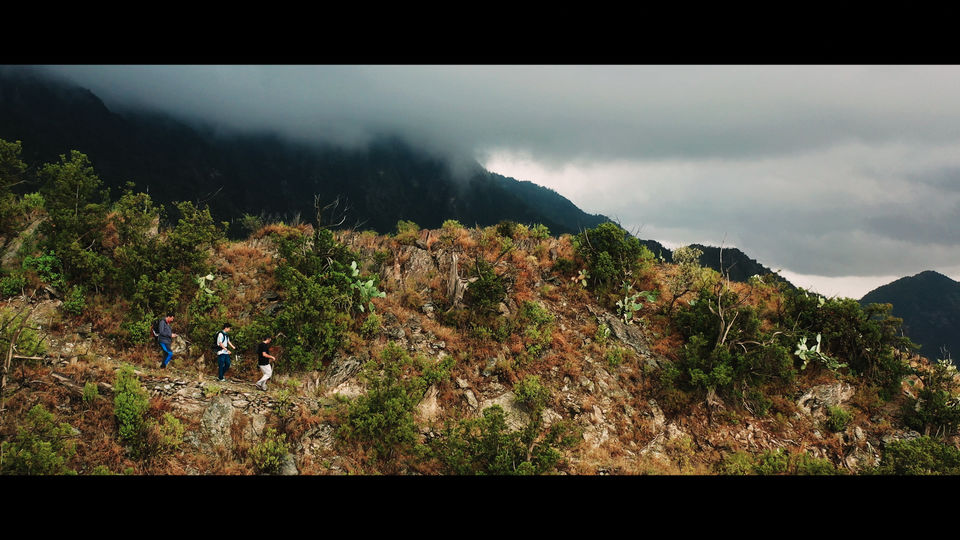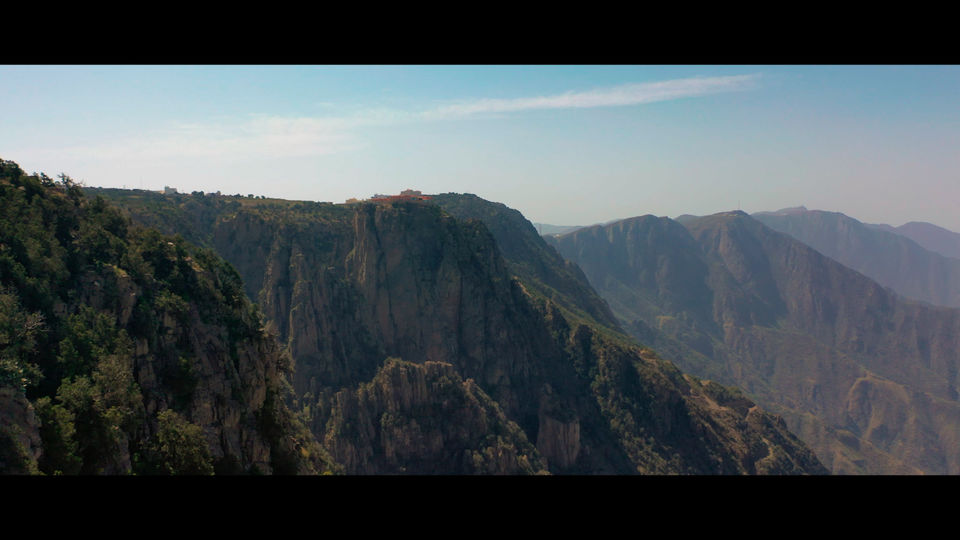 Nestled in the Asir mountains (yes! Saudi has more than just deserts) lay their villa which was more opulent than I could ever have imagined. Their home overlooked Abha's traditional mud and stone houses that seemed like anthills jutting out between blades of grass. I walked into a bustling living room and to my surprise, Farooq and Ahmed's entire family was present to welcome me! After greeting their father, uncles and younger siblings, I was treated to a glass of Saudi champagne. Slightly different than its French counterpart, Saudi champagne is as non-alcoholic as it gets, and yet, it was the most delicious champagne I have tasted so far.
The elders sat with me, narrating stories of how they had settled in Abha almost 50 years ago and had seen Saudi evolve over the course of so many decades. To my amazement, the men of the family happily embraced the new laws of the country that offered a taste of freedom to women. I felt that an undercurrent of change did in fact run through Saudi and it made me hopeful for an egalitarian future.
As a storyteller, what I enjoyed even more was exchanging notes on our cultures and the legends that shape it. I was enthusiastically told about Saudi's most famous preternatural beings – the djinns. The children defined them as spirits that had their own society and could be good or evil, just like us humans. They jumped in delight when they learned that I knew about Aladdin, his magic lamp and his djinn! Next up were fascinating stories of mythical creatures such as the monster of Nasnas, a half human and half demon that can turn people fleshless at the touch of a hand. They told me about Shadhavar, a unicorn with a magical horn from which poured music, and Rox, a phoenix-like creature who the children couldn't wait to spot on their next adventure. With their naivety, they gave me an insight into the important cultural signifiers upon which the fantastical Arabian culture is built. As they listened to my travel stories from around the world with rapt attention, they decided to lovingly name me Sinbad the Sailor!
Whilst I was busy satiating my appetite for stories, I was met with yet another Saudi signature – camel milk! The milk was more frothy than I had imagined. It wasn't sweet, but salty. Delicious, undoubtedly. Little did I know that the milk was only a palette cleanser for the elaborate feast that was to follow.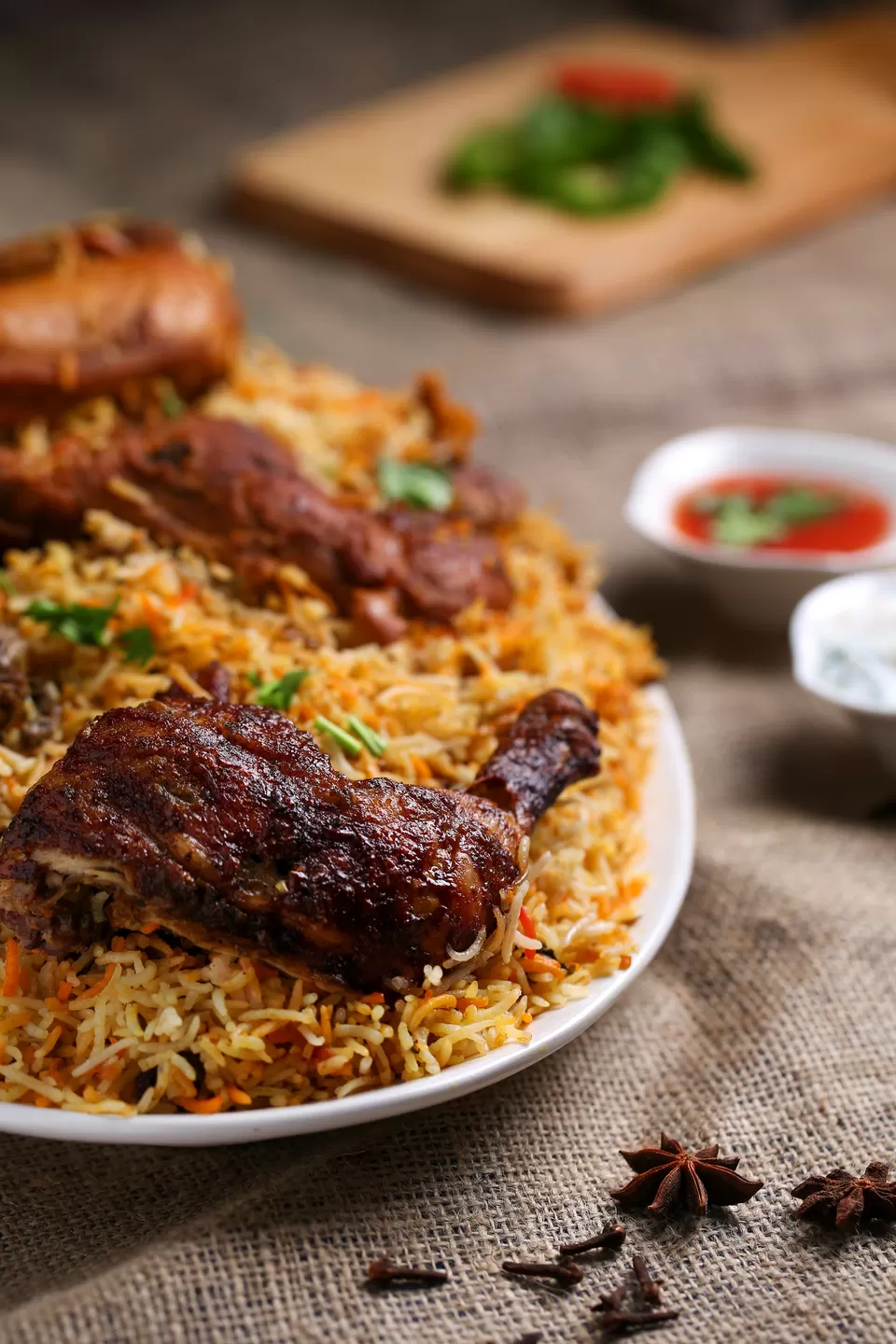 Soon, I was being fed a sumptuous looking dish called al kabsa. I was informed that it was Saudi's national dish. The heady aroma of Arabic spices and saffron had soon eclipsed every other scent in their house. This chicken and rice dish was so well infused with spices like cardamom, bay leaves and nutmeg that it didn't just tickle my tastebuds, it satiated my hunger for soulful food. As with everything in Saudi, this dish too had a surprise, and that was shattah (a sauce made of jalapenos and Thai bird chillies), a perfect accompaniment that I was given generous servings of. I had been away from home for long and the fondness with which I was served the food gladdened my heart. You can surely tell a lot about people by the love and affection with which they feed a stranger. At Ahmed and Farooq's home, I experienced the epitome of Saudi hospitality. It was the most memorable moment of my trip. No meal in any country is complete without dessert and I was treated to a dessert spread comprising traditional sweets of Saudi like ma'amoul (butter cookies filled with pistachios), kunafa (baked semolina pastry soaked in rose water syrup) and muhallebi (a milk pudding flavoured with orange, vanilla and rose water). With my stomach full and my heart the happiest it had been in a long time, I bid ma'a as-salaama to the magnanimous family that within a matter of a few hours, had managed to make me feel like I was home in a country so foreign from my own.
For me, Saudi will always be about my newfound friends and the unconditional love they showered upon me.
Excited to have your own Saudi experience? Visit the Kingdom of Saudi Arabia's official website and start planning your travel!
In association with Saudi Tourism Authority.
Ready to travel for free? Earn credits and redeem them on Tripoto's weekend getaways, hotel stays, and vacation packages.
Find like-minded explorers, learn from expert travellers, or become one yourself and help others on Tripoto's Travel Forum!