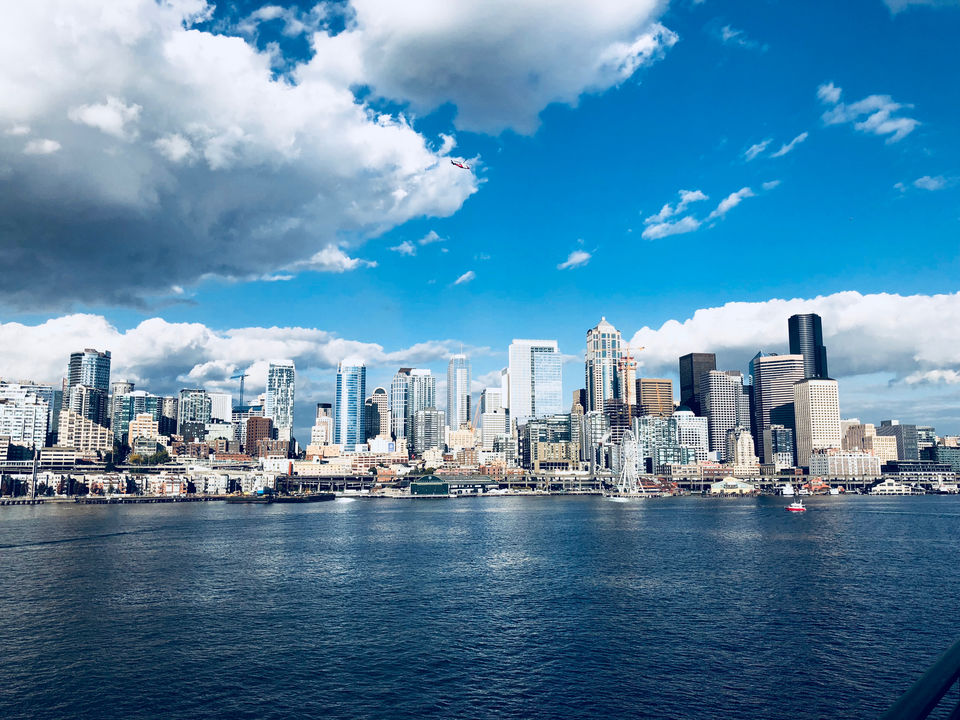 It was so hard to find decent pictures for this post! We spent nearly all our time inebriated, eating or traveling in the short 3 days we stopped in #seattle before our road trip through Alaska!
Being major foodies that we are, it will only be reasonable for me to include the amazing places we happened to "bump into" during our drunk day walks through this stunning and hipster yet chill AF city! We were drunk walking and constantly laughing!
-Pike place Market : Oh the sights you'll see in this amazing Farmer's market! You won't run out of the variety of seafood to try! We made the mistake of coming here with our bellies completely full, but were not disappointed. We found this hidden underground street with a lot of comic book, geeky fan fic miniature store and bought ( we spent 250$) Harry Potter, marvel and GOT miniatures to indulge ourselves and our friends!
- Gum wall: I cannot understand why this is a popular site. It is exactly what it sounds like and I was a little grossed out.
-Ferry to bainbridge island : I have to say this was the best part of my Seattle vacation. The island is absolutely stunning. There are high end wine bars and gorgeous flower shops. You'll see fancy houses and hope you retire here! It was raining so we happened to have an impromptu date with wine flights and prosciutto! I was a happy woman!
-Walking through gasworx park: This is probably where Microsoft Windows takes pictures for their Screensavers haha. It's as green as can get. We were chased by some angry geese but came out safely.
-Restaurants: The ones I remember and were phenomenal : Ray's cafe, Blue star cafe ( for brunch), Paseo, Japonessa( sushi), Pie bar, Tavern Law( killer cocktails)
-Clubbing scene : We only had one night to party and we went to Q and Trinity. Things got a little out of hand and we got kicked out for dancing too wildly! ( Not our first time)
I wish I remembered more details, but it was a short and sweet trip and we were on a constant high!
#seattle #travelgram #travel_ust #travelcouple #couplesofinstagram #couplestrip #travelbloggers #travelphotography #wineanddine #bainbridgeisland