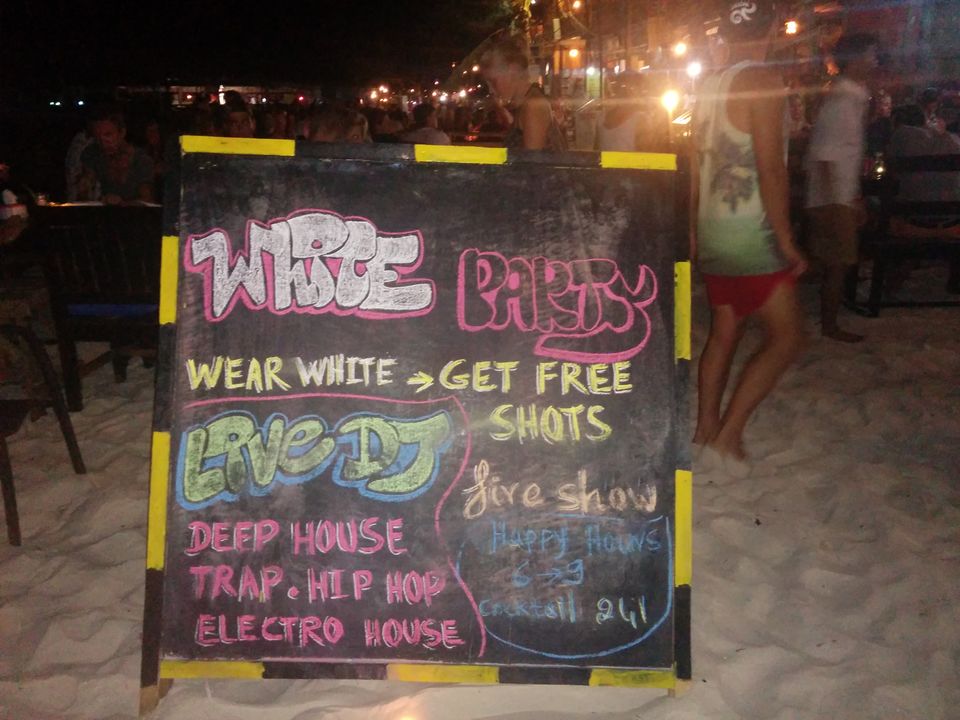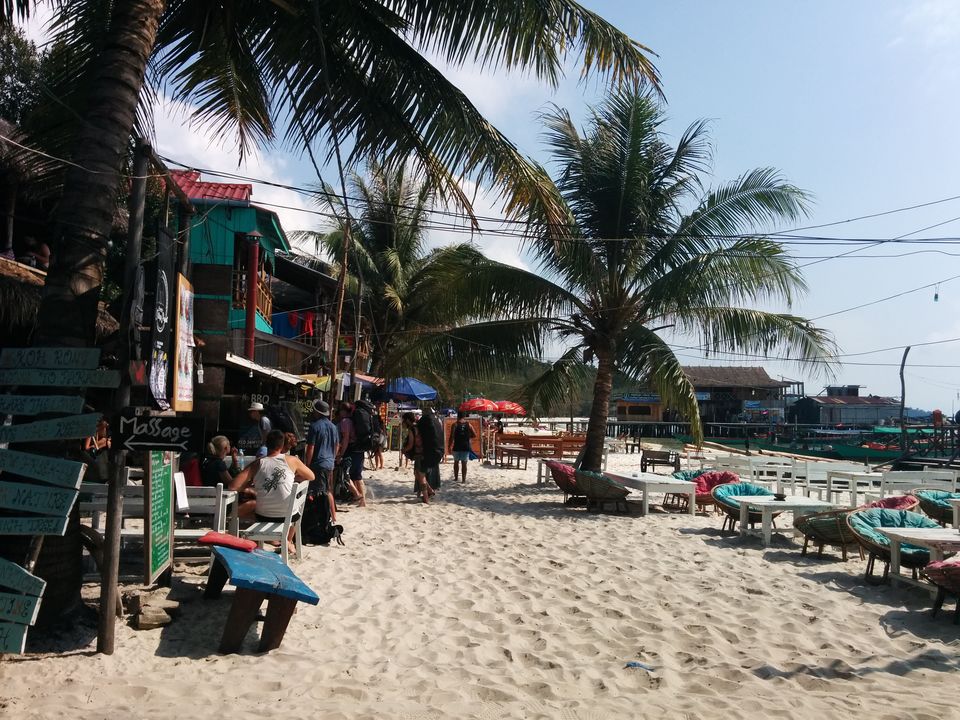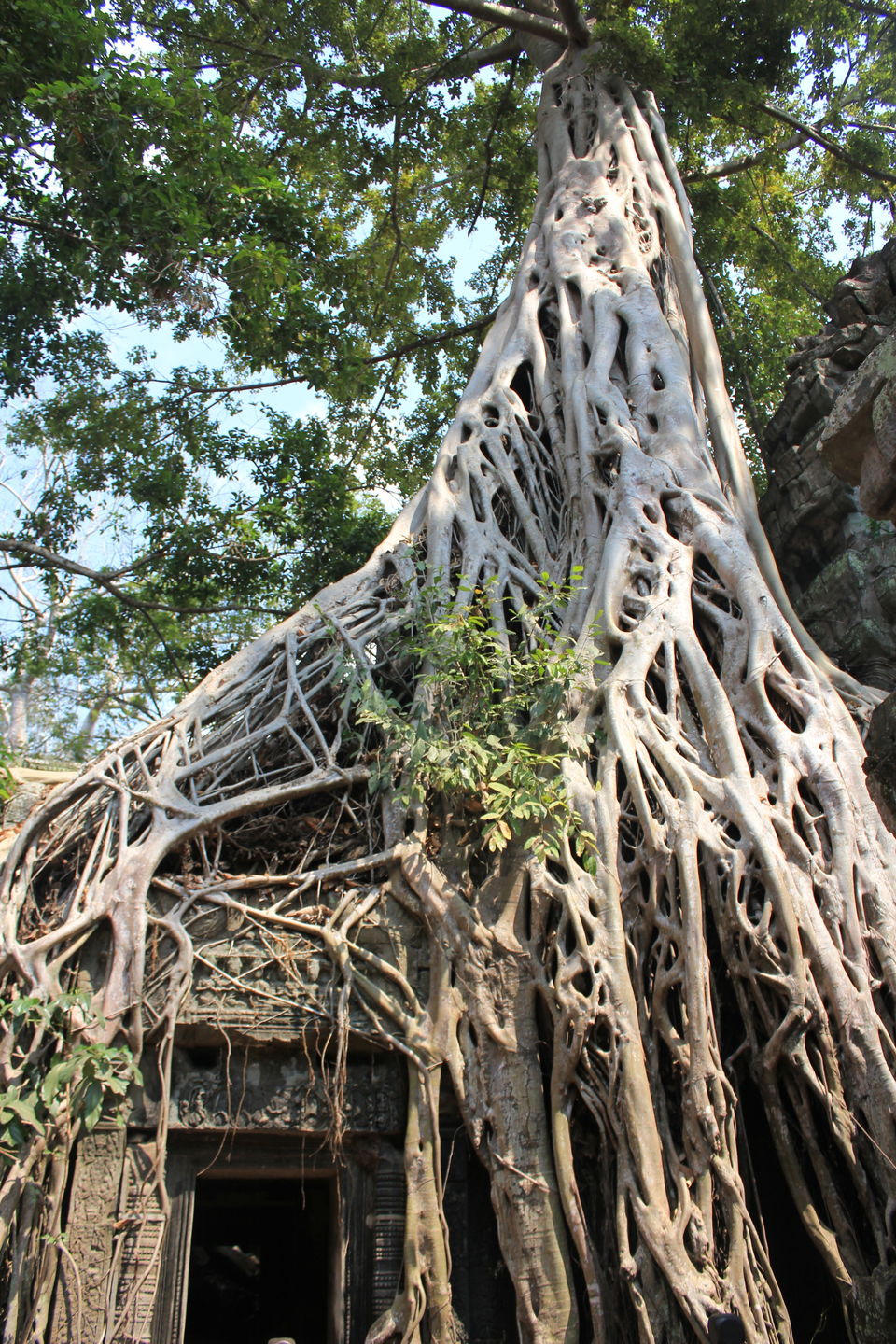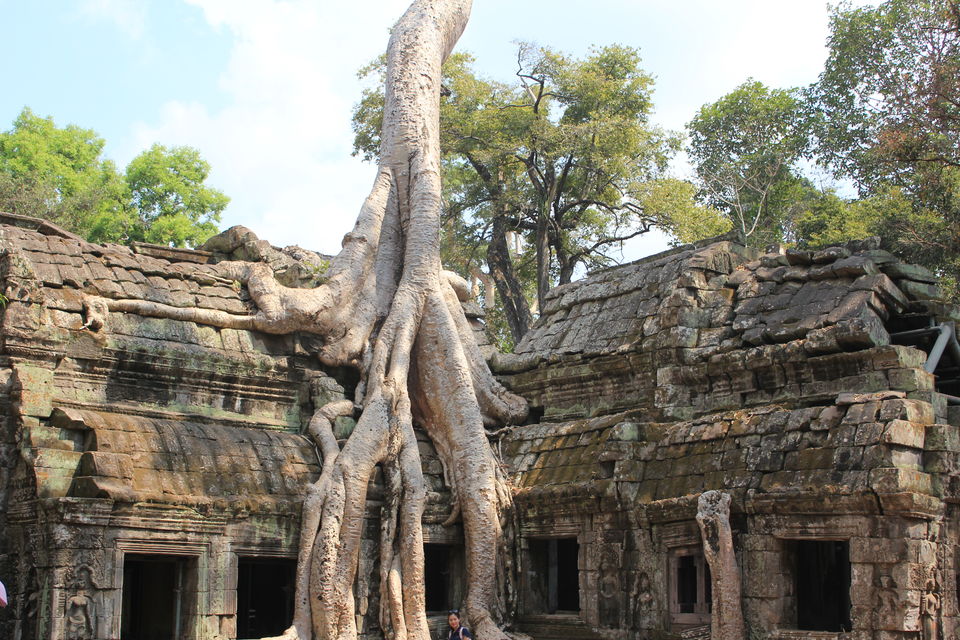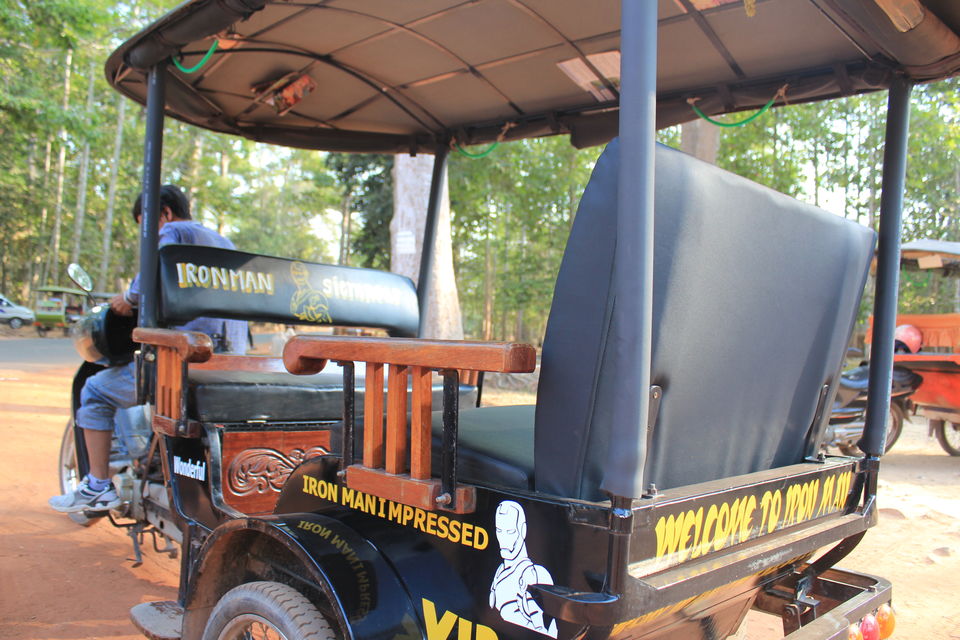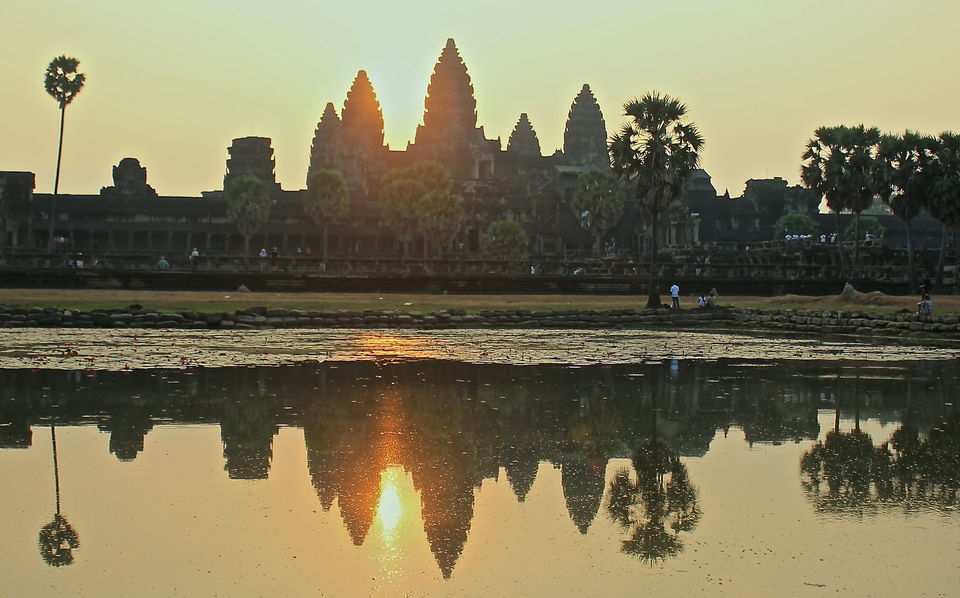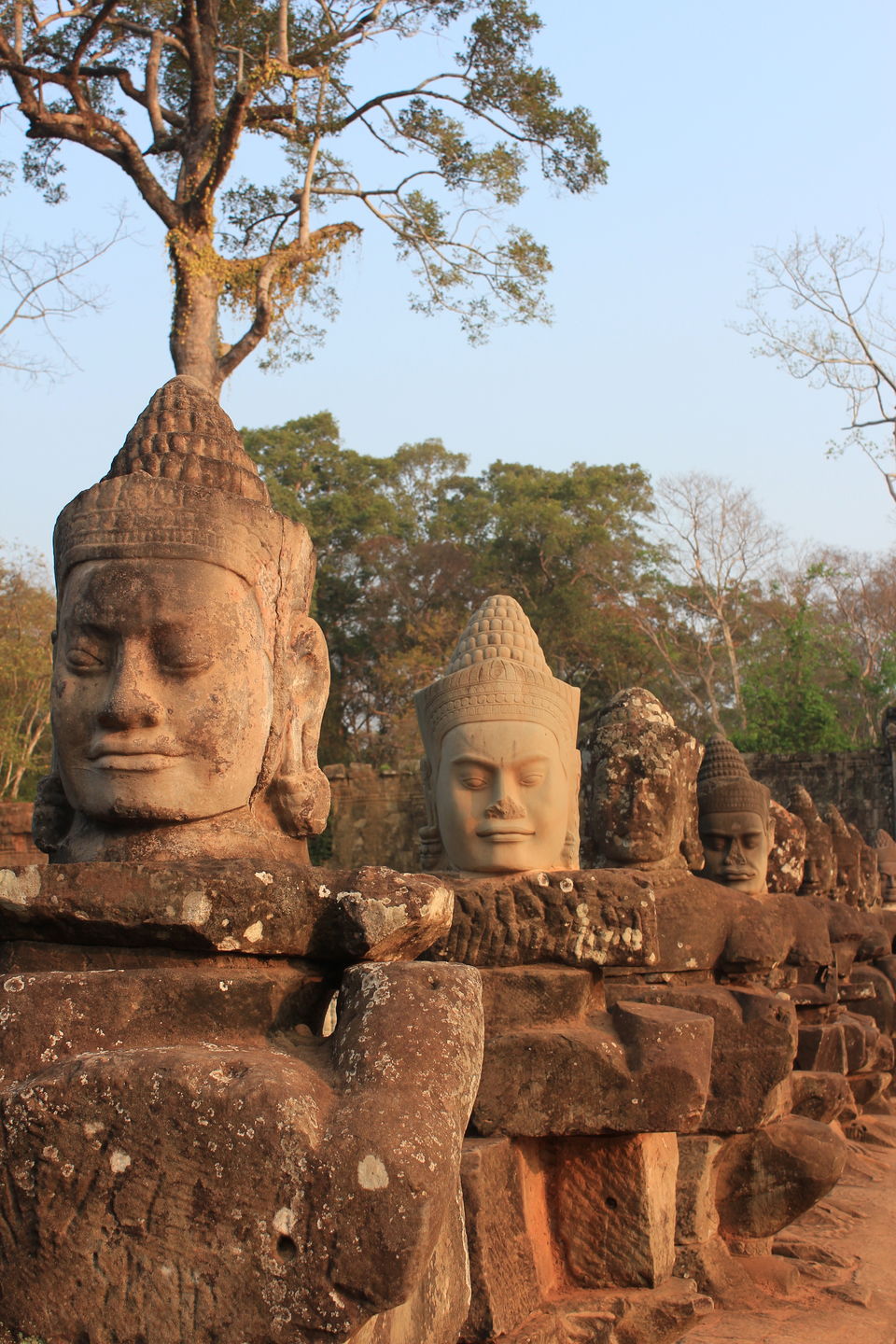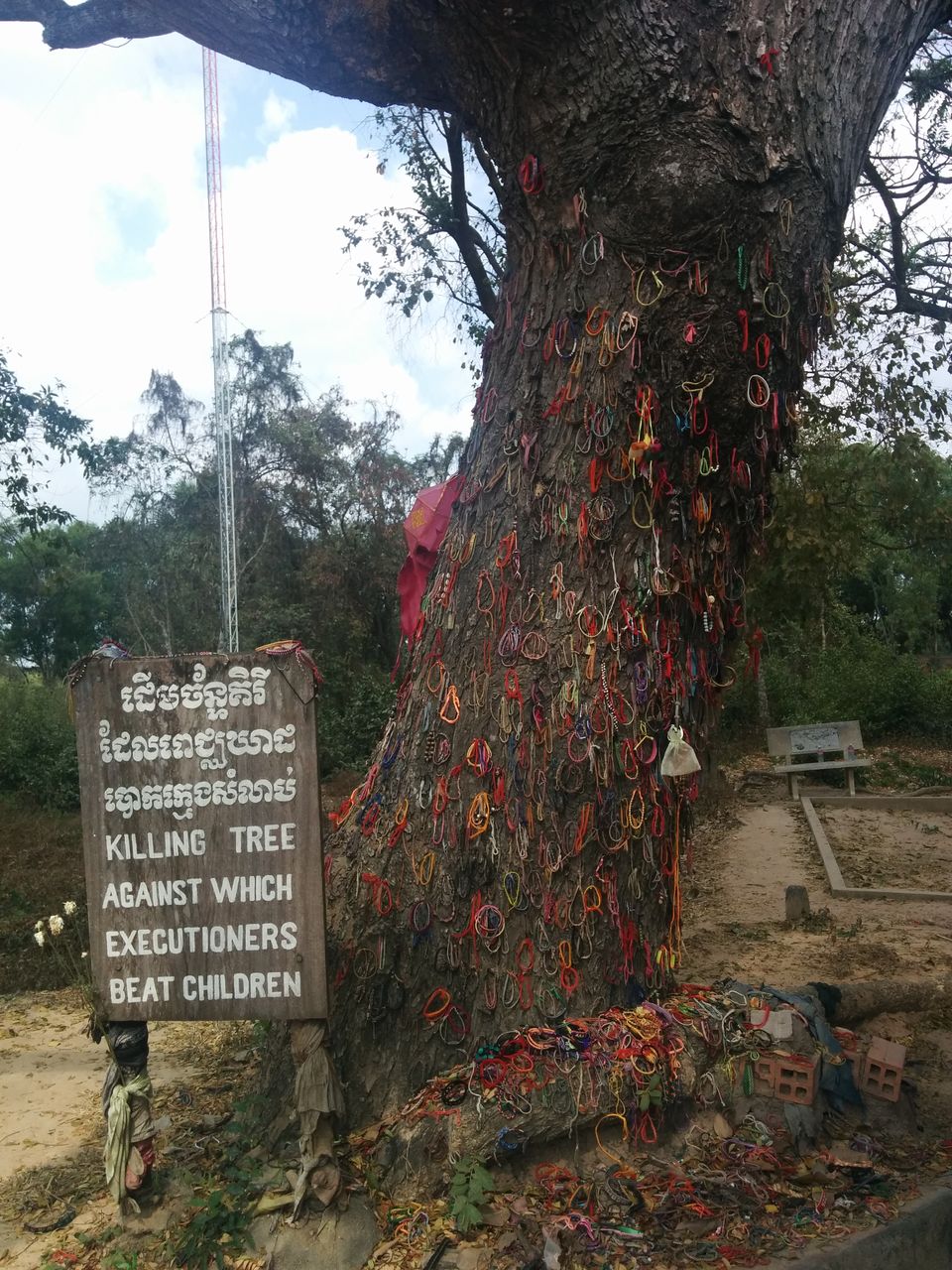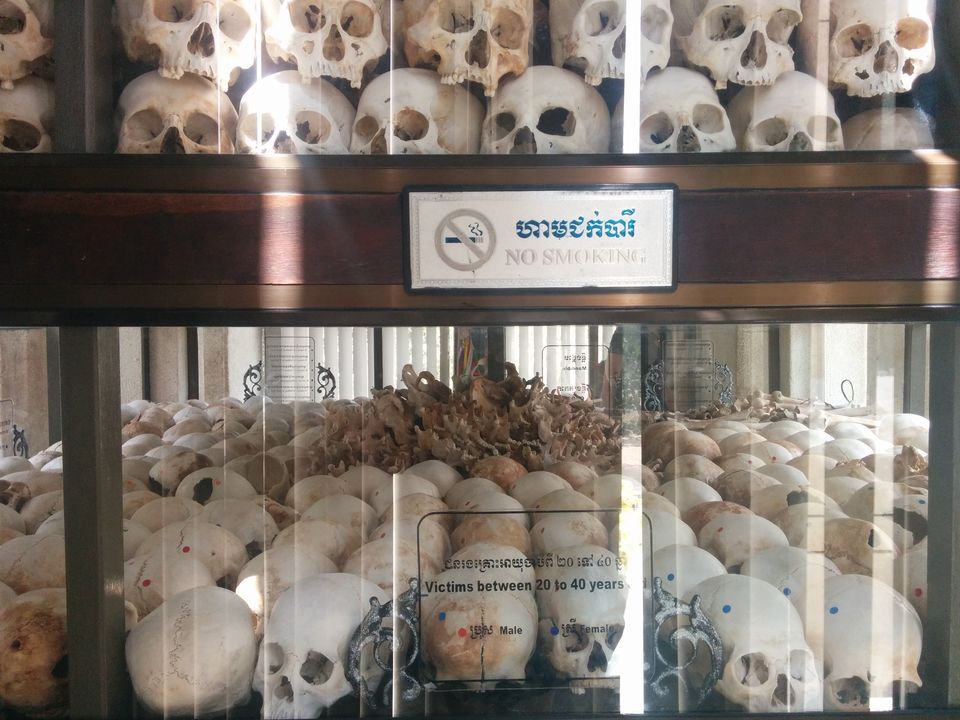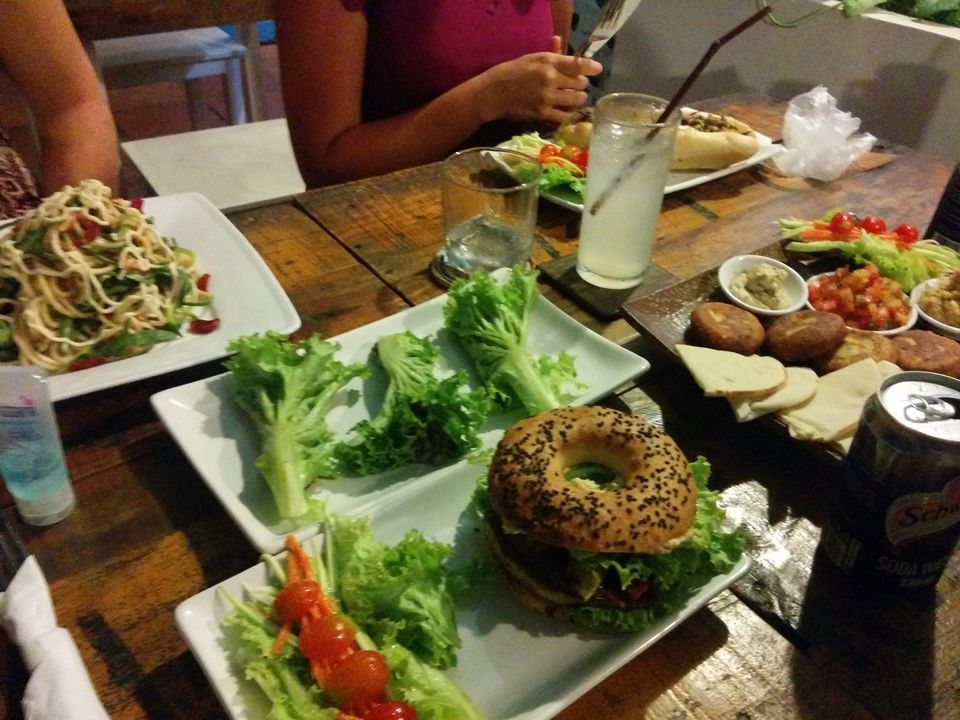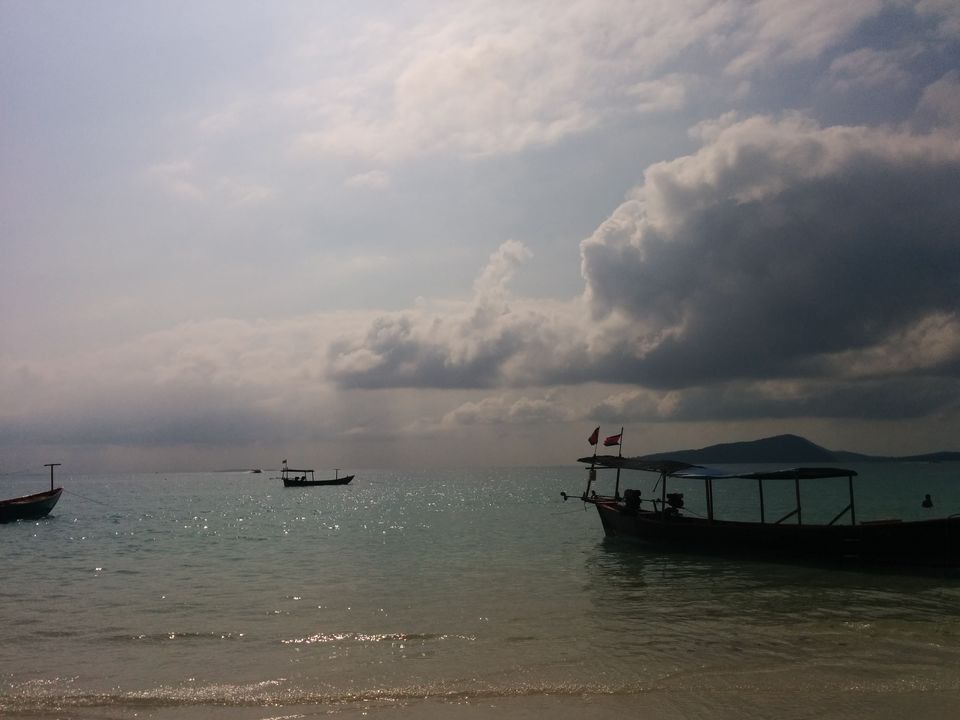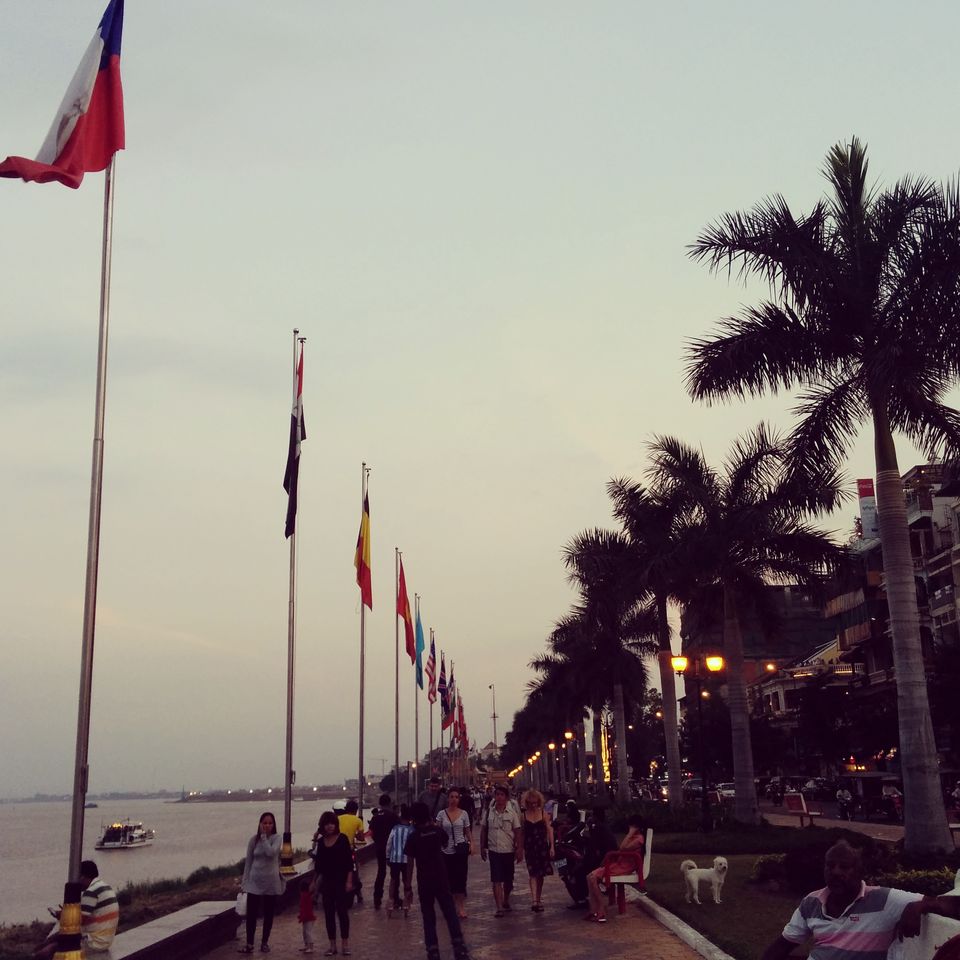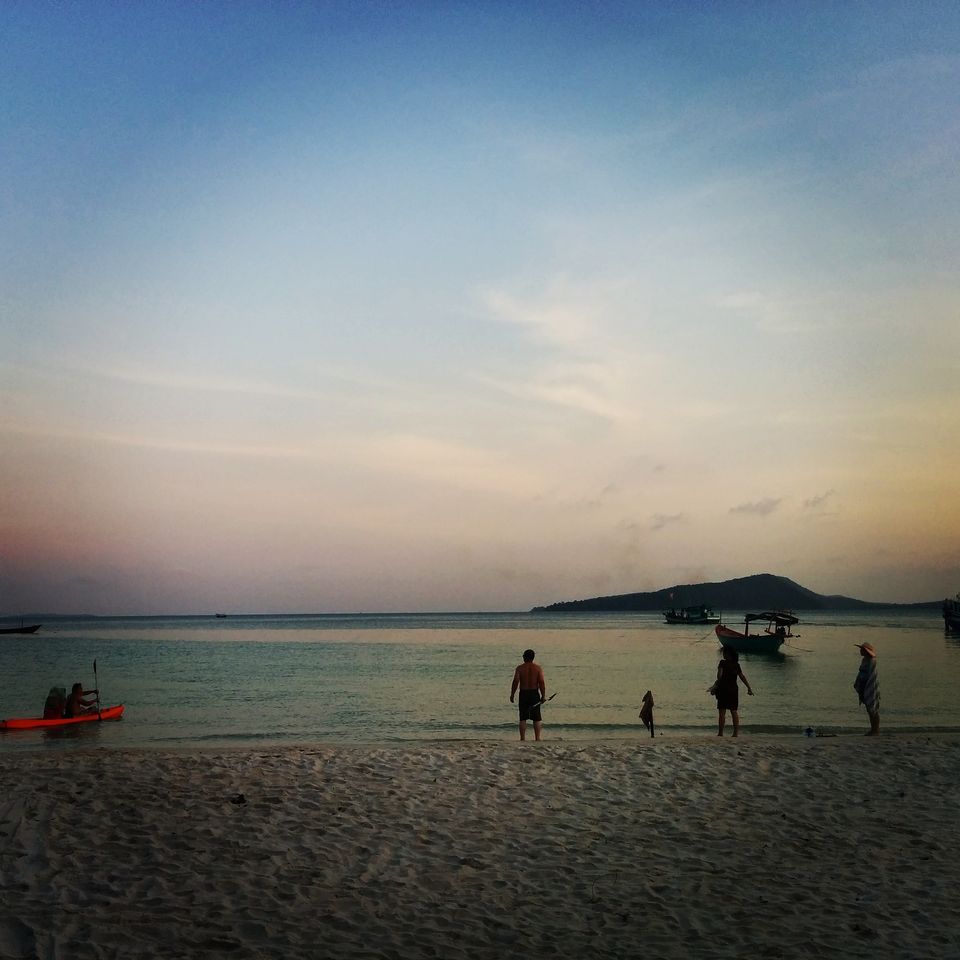 Like most people, Angkor Wat was the primary reason I decided to do a trip to Cambodia. This UNESCO World Heritage site is un-missable and attracts the most number of tourists in Cambodia. But do not make the mistake of thinking that having done Angkor, you have seen it all in Cambodia. My favourite part of the trip was Koh-Rong, the island in the south of Cambodia - White sands and clear blue sea through the day, live gigs and beach parties through the nights. My short trip for 8 days included 2 nights at Phnom Penh (the capital city), 3 nights at Silhanoukwille (the beaches) and 3 nights at Siem Reap (the Angkor)
Cambodia is on every backpackers list who visits Asia. Despite knowing that, I was pleasantly surprised with how organized and friendly tourism in Cambodia is. 5 things that struck me the most about tourism in Cambodia –
1. Free Wifi – Every single hostel, bar, shop, massage parlour, coconut tree and stray dog provided free wifi! Coming from India where wifi is still a luxury, free wifi at every stop in Cambodia indicates how developed their tourism is. While connectivity is important to instagram pictures, do not forget that you are on a vacation to switch off!
2. Convenient commute: the easiest way to commute within a city is a tuk tuk, which appears before you even before you think of it. If you like some adventure, opt for the eco-friendly (battery operated) scooters or bicycles to explore the city, both of which are also easily available on the main streets. I took bicycle for an entire day to explore Siem Reap at a nominal charge of USD 5, and oh what fun it was to explore the city streets, markets and cafes at my (bicycles) pace.
3. Eat.Drink.Repeat: Another sign of developed tourism was tons of options of food for every cuisine, every budget, from gourmet food to street food. Pub Streets at all popular places were buzzing with food, music and people in the evenings, making our evenings fun and lively. Though sea-food and meat were the most widely available options, vegetarians would not be given any chance to complain about the food too. Besides, when beer is available for 1$ and mojito for 3$, do we really care about food?
4. Cheap Accommodation: Cambodia being a backpackers destination, there is no dearth of hostels, guest houses and B&Bs, starting from as low as USD 2 per night. I stayed in hostels ranging from 5$ to 8$ per night, with clean rooms and toilets, AC and free wifi! I suggest reaching the city early in the morning to find accommodation easily, because most hostels get booked by 12 pm (the checkout time).
5. Safe and friendly country: We were only girls. We were in shorts. We were drinking. And we were out every night. Coming from India, this safety meant a lot. It's amazing how not for one moment we felt uncomfortable or scared or even worried. The only nuisance I have heard of in Cambodia, is incidents of bag snatching in Phnom Penh, which apparently is quite rampant.
First impression: laidback city, easy to explore, largely concentrated around the riverfront Things to do: 1) The Killing Fields – A must do, it offers a glimpse into the gory and not-so-old history of Cambodia that sends shivers down the spine. 2) Walk and hog on the riverfront - The riverfront is lined up with restaurants that serve everything from local Khmer food and Happy Pizzas (with marijuana herbs!) to anything that crawls 3) Pub Hopping: With tons of bars on the riverfront, pub hopping is the best way to get drunk. We started pre-drinking at the rooftop bar at 11 Happy Backpackers, followed it by shots at Blue Chilli gay bar, then live gig at Riverside Bistro, and ended up on the dance floor of Pontoon night club till 5 am.
First impression: eat, drink, beach, repeat! Things to do: 1) Beach bumming – with clear blue water and scorching heat, I had very little incentive to come out of the water. I just ate, drank and swam the entire day. 2) Koh Rong Island: This was the favourite part of my trip. A ferry from Silhanoukwille takes you to Kohrong Island in couple of hours, which is an even better beach with fewer people. The acco (basic rooms) and food is largely managed by tourists who spend longer time on the island, making it a very casual and chilled out place. This also means that there is no food after 9.30 pm, because everybody is free from duty to paint the beach red, or rather neon. 3) Long Beach: a one hour mad trek through the forest would take you to Long Beach, another beautiful and quiet beach to watch the sun set upon. 4) Plankton Watching: This was a unique experience - jumping in the middle of the sea to watch glowing planktons, after the sun sets.
First Impression: Angkor by the day, Pub Street by the night Things to do: 1) Angkor: 2 of the three days in Siem Reap were spent exploring Angkor, because we could only stand sun for that long. First day we covered Ta Prohm (the Tomb Raider fame) and a couple of smaller temples, to warm up to Angkor. Second day we went all out with Angkor Wat and Bayon, the two most famous temples. My favourite by far was Bayon, with 216 large faces smiling back at you. With thousands of years of history and magnificent temple ruins, Angkor undoubtedly promises to enthrall you. 2) Pub Street: the most active and buzzing street in Cambodia, it served everything from cocktails to clothes to massage, all for 2$. From a Beetle themed bar (Yellow Sub) to live music (The Triangle) to Apsara dance (Temple Bar) to street parties (Angkor What? Bar), Pub Street offered a range of experiences. 3) Massage Parlous: After all that walking in Angkor the entire day, don't forget to pamper your feet with 2$ foot massage in the night market, with free wifi! 4) Cycling: While I really wanted to do Angkor on cycle, the heat restrained me from exercising this option. So I just went around Siem Reap on bicycle in the evening, stopping only to do zumba in a park, pick local wine from a flee market and click pictures at Hard Rock Angkor.
Frequent Searches Leading To This Page:-
angkor wat cambodia holiday, getting to angkor wat cambodia, nightlife angkor wat cambodia, where to eat in angkor wat, top places to see in cambodia, cambodia places to see