A beautiful island nation, Seychelles is known for its beautiful landscape and sparkly clear ocean water. And it comprises of around 115 island in total. While most of these islands are uninhabited or aren't accessible easily, there are 3 islands which are frequently visited by most tourists.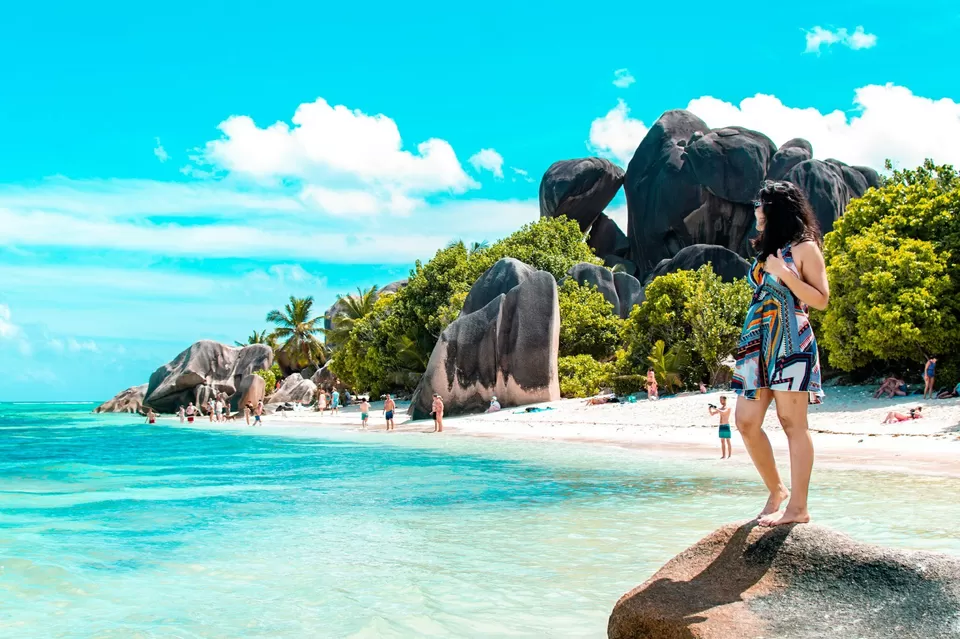 Spend Time at the L'Union Estate Tortoise Farm
Another must-do thing in La Digue is to go to the L'Union Estate and check out the Tortoise Farm here. Seychelles is famous for its Giant Aldabra Tortoises which are really huge in size and are found on most of the islands here.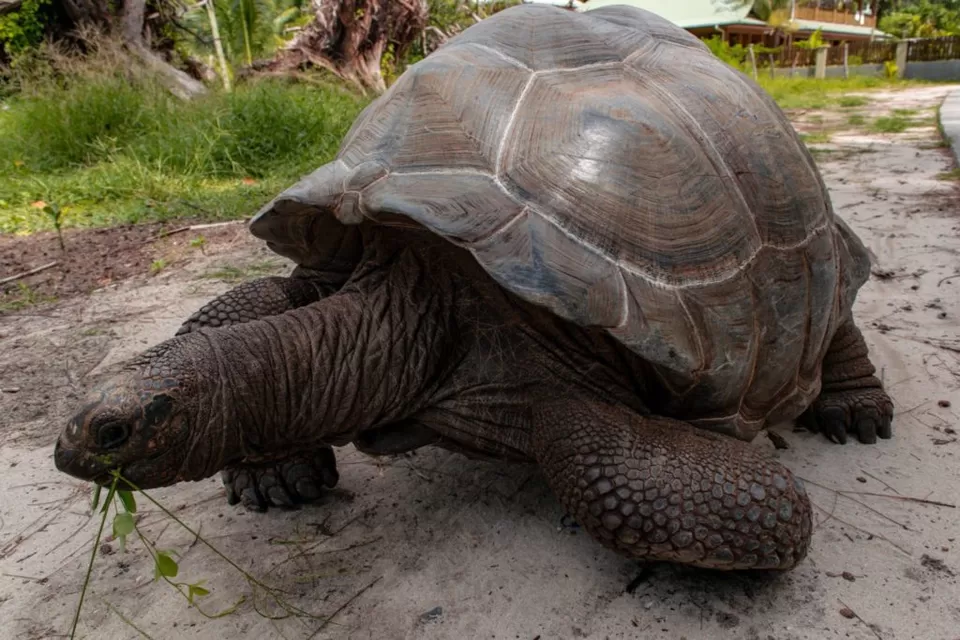 Hike to the Cocos Anse Beach
Apart from chilling on the beaches, La Digue also has a few short hikes which can take you to other secluded beaches or viewpoints. One such hike is to Cocos Anse Beach which goes through vegetation and forest and is quite exciting as well.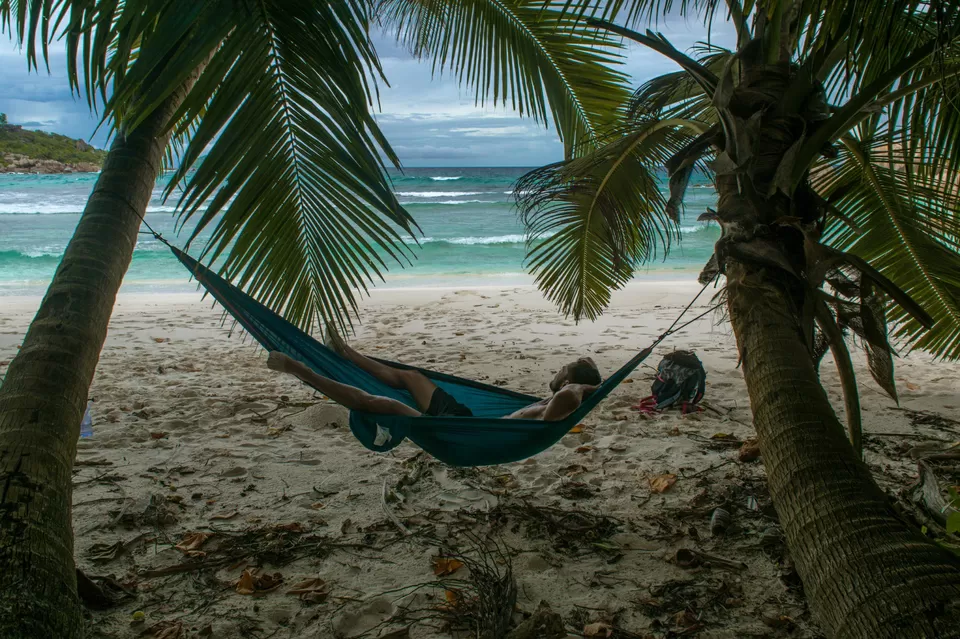 Go For Bird Watching at Veuve Nature Reserve
If you are a nature lover or bird watcher then a morning walk to the Veuve Nature Reserve is a good idea. Here, you can simply enjoy a quiet walk and look for the Seychelles Paradise Flycatcher birds here.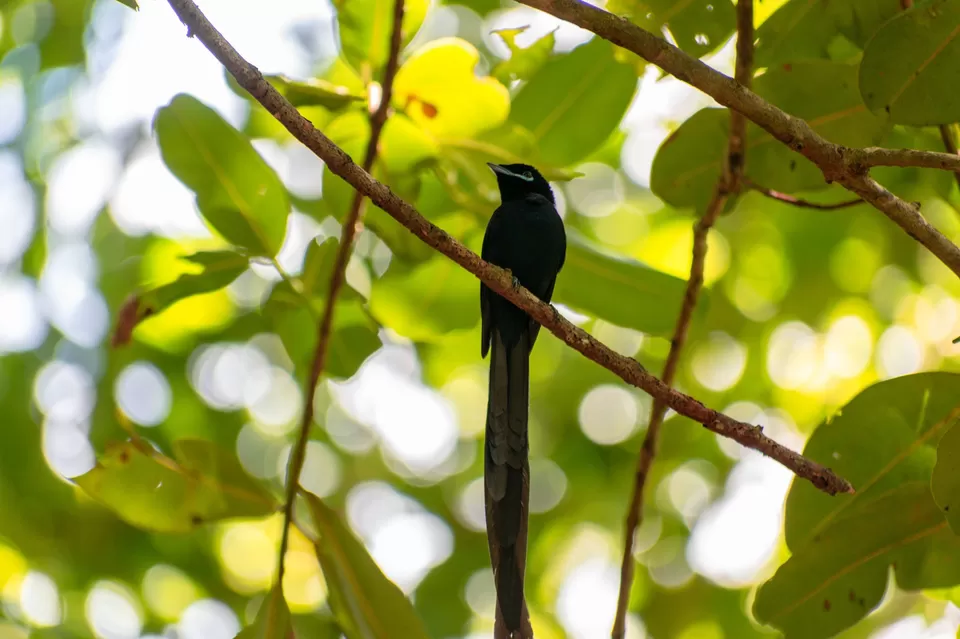 Out of these 3 islands, La Digue happens to be a complete paradise and should definitely be visited when planning for a Seychelles trip. Although this island is small, there is a lot that you can do here, especially if you have 48 hours with you.
Read on to plan a trip to this amazing island and make the most of your 48 hours here!
Best Time to Visit La Digue Island
Ideally, the best time to visit La Digue Island is during the weather transitioning months like April, May, October, and November. During these months, the weather is pleasant and perfect for scuba diving, snorkeling, etc.
Also, you don't see a lot of tourists at this time so you can enjoy your stay here. Avoid the months of June and July as the place experiences occasional rainfall at this time so you won't be able to enjoy a swim in the water.
The winter months are perfect if you want to enjoy a cooler climate while induling in some water sports. But make sure that you book your tickets in advance as August is the peak season here.
Where to Stay on La Digue Island
Although La Digue is a small island, there are multiple accommodation options available here which you can consider for staying.
Hotels and Resorts
There are many good hotels and resorts here which you can book online for 40 - 70 Euros per night. The rooms are really good and sometimes offer an amazing view of the Indian ocean from the balcony.
You will also get free WiFi at these establishments but the stay is really expensive, in my opinion.
Self-Catering Apartments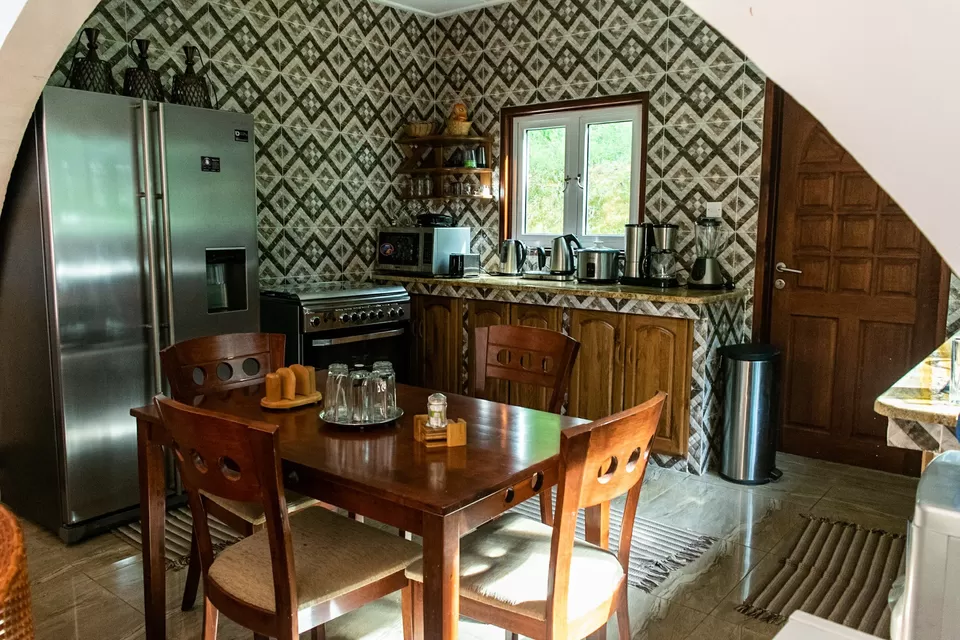 So, if you are looking for a more affordable accommodation then choosing a self-catering apartment is a good idea. They usually cost 20 Euros per night and include free breakfast and water facility.
You also have access to the kitchen so you can prepare your own food and save some extra bucks as well.
How to Reach La Digue Island
Well, since La Digue is an island, there aren't many ways to reach here. You have just two transportation modes: ferries and helicopters.
As obvious, a helicopter service will be expensive but yes, it will drop you at La Digue from Mahe in just 30 -45 minutes.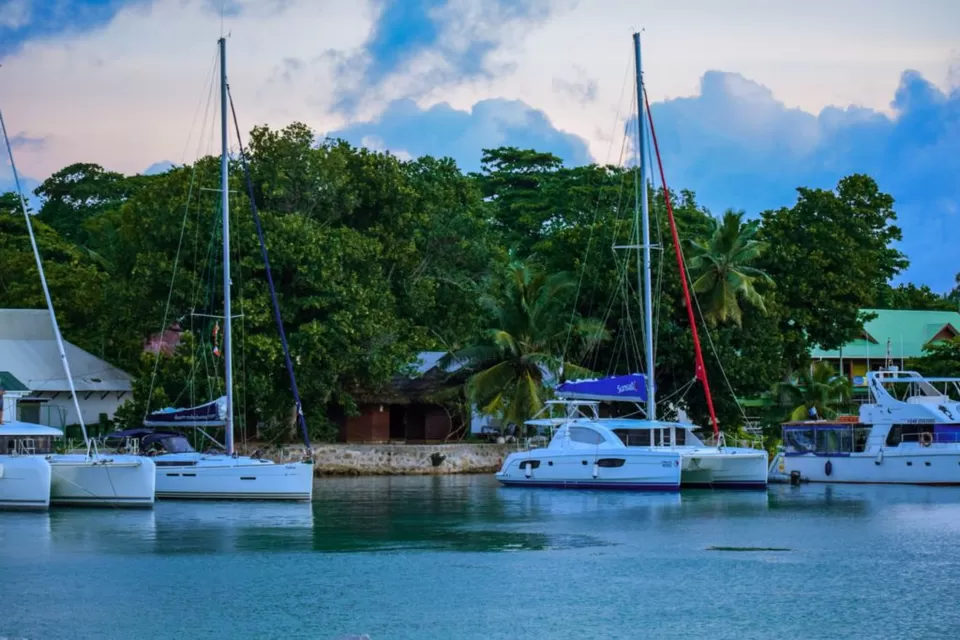 But the most common method of reaching La Digue is via the local ferry service. If you are reaching La Digue from Mahe island, then it would take around 2-2.30 hours and you will be changing the ferry at Praslin Island Jetty Point. From Praslin, it just takes 15 minutes via ferry to reach La Digue.
The cost of this ferry is 128 Euros for the return trip if you book it online. However, if you ask a local to book the ferry for you then you will get a discount and can save around 30-40 Euros easily.
Things to Do on La Digue Island in 48 Hours
Once you have reached La Digue, there is a lot to do and explore here. Yes, the island is small but it is filled with amazing beaches and places to explore and one can easily spend 2 days here.
If you would like to know about more amazing places to visit in Seychelles around La Digue island, then check out my travel blog on MeanderWander.com
Cycle Around the Entire Island
The first thing that you can do after reaching La Digue is to hire a cycle for 100-150 Seychellois Rupees per day. You can then cycle around the entire island to explore the places and travel around.
The roads are broad and really smooth so it is a lot of fun cycling here. Trust me, it is even more majestic to cycle at night here with the moon light shining over the water as you cycle near the beach.
So, you can go to this farm and feed them leaves and check out the baby tortoises in the nursery as well. The entry ticket to L'Union Estate is 115 Seychellois Rupees for an entire day and also gives access to a gallery, Anse Source D'Argent beach, etc.
Enjoy Some Time on the Beautiful Beaches Here
There are several beautiful beaches here for you to explore and chill on like Anse Cocos, Anse Fourmis, Anse Reunion, and so on. So, make sure that you make the most of your time here.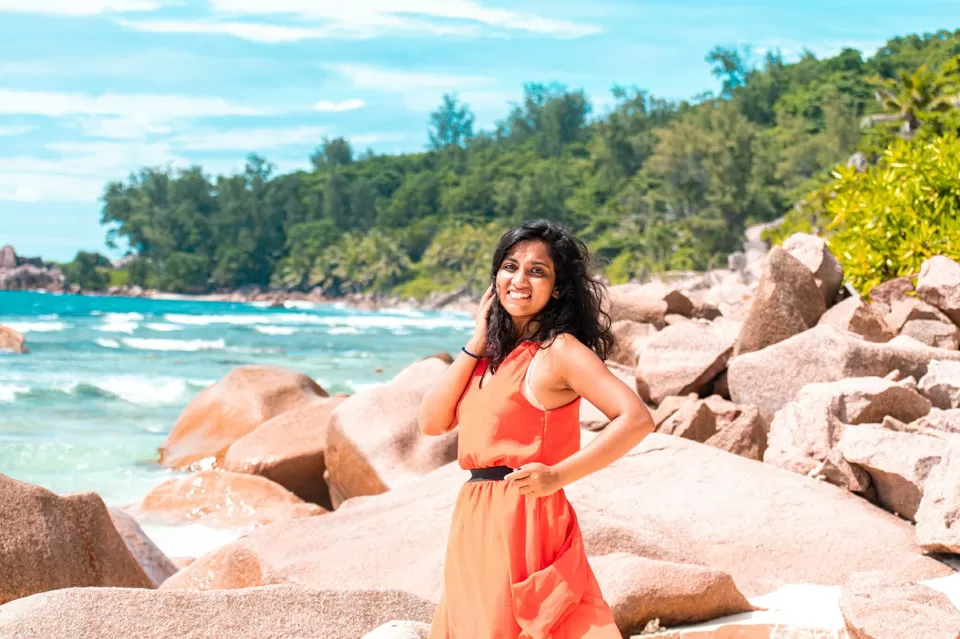 Take your cycle and head to the beaches like Anse Fourmis, Anse Cocos, Petite Anse, etc. which are secluded and best place to relax.
Take Photographs at Anse Source D'Argent Beach
One of the most photographed beaches in the world, Anse Source D'Argent is truly a paradise for photography enthusiasts. The water is turquoise blue and clear and the big boulders give a unique touch to this beach.
This is why you will find a lot of people getting married here or taking their wedding photographs here as well. And it really makes for a good backdrop for photography lovers.
You start from the Grand Anse beach and walk around for 30 minutes before you reach this beautiful haven. The same hike will also take you to the Petite Anse beach which is another beautiful beach to explore.
Watch Beautiful Sunsets at Anse Reunion Beach
Another amazing thing that you cannot miss out on is watching the sunset from Anse Reunion Beach. Although there are several other beaches to watch a sunset from, Anse Reunion gives off the most amazing view in comparison to them all.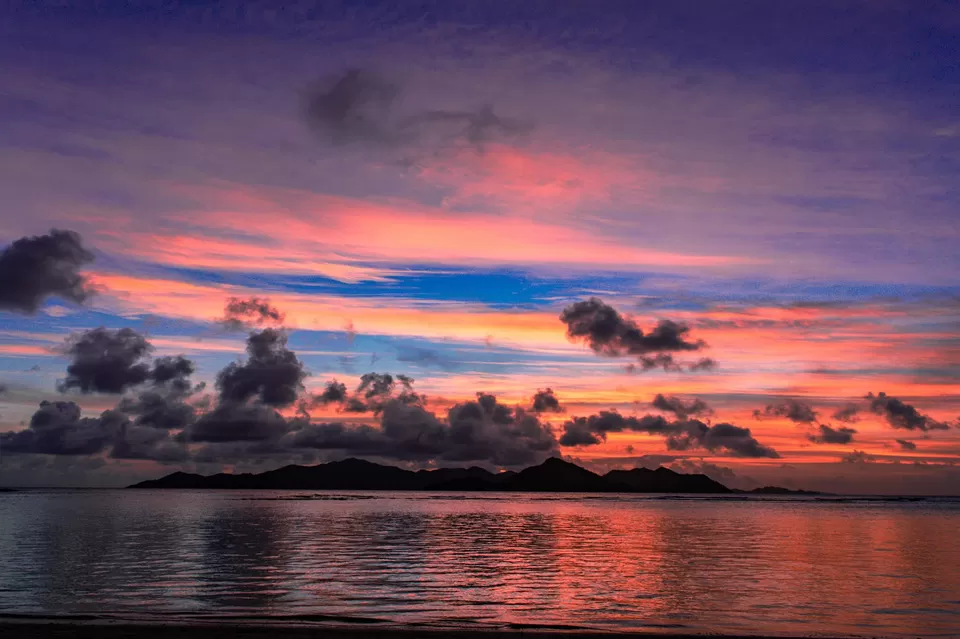 Also, Anse Reunion is a long beach so it is easy to find a secluded spot and enjoy yourself.
They are quite easy to spot and can be a great find for bird photography enthusiasts.
Take a Swim or Go For Snorkeling/Scuba Diving in the Clear Water Here
Finally, when you are here, make sure that you go for a swim in the water and enjoy the cool and clear blue ocean water. You can also go for snorkeling and scuba diving here and observe some colorful and exotic corals and ocean life here.