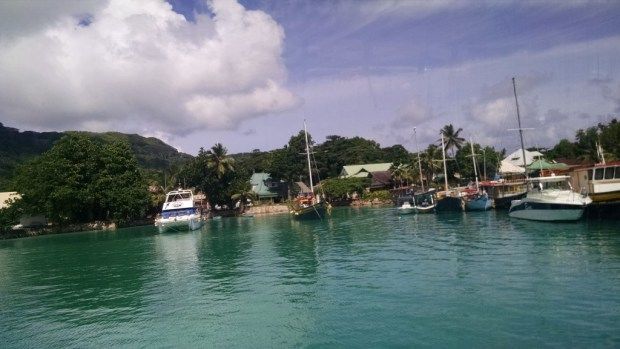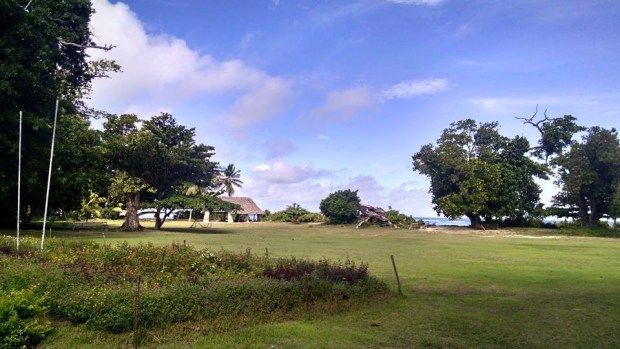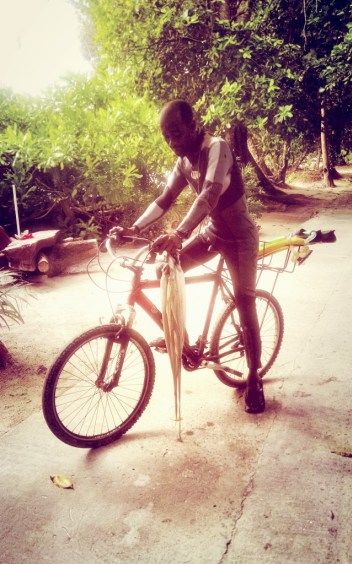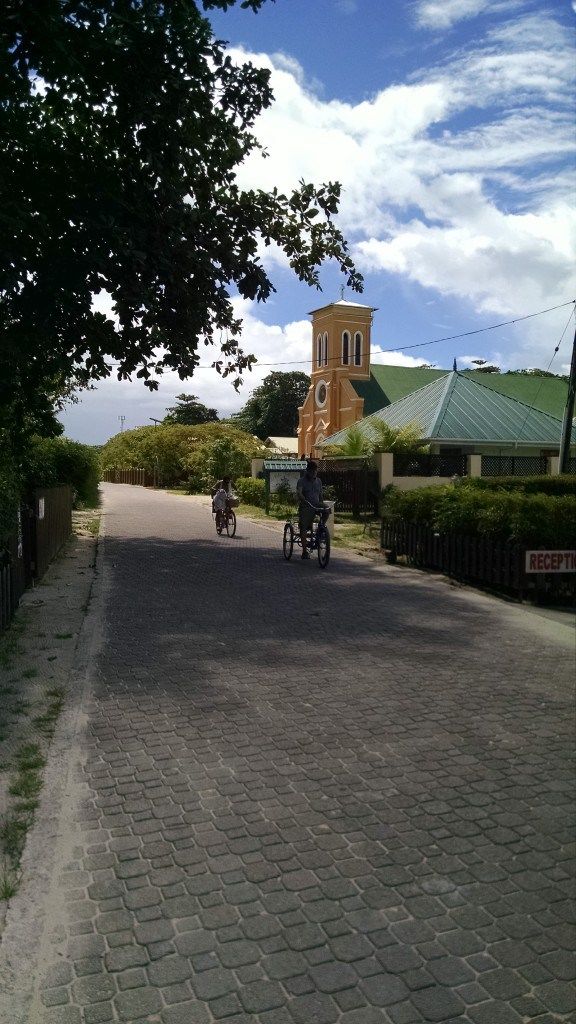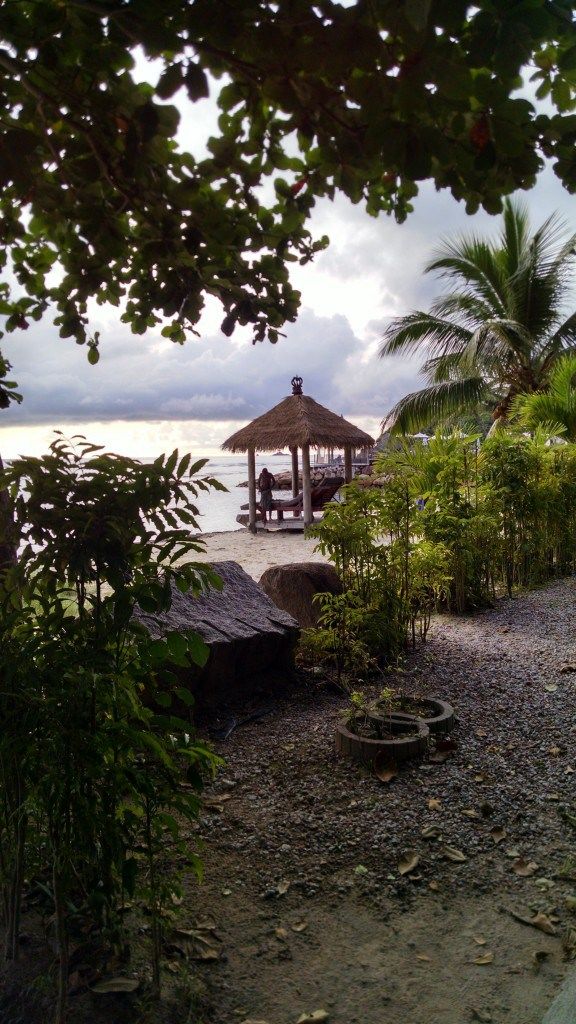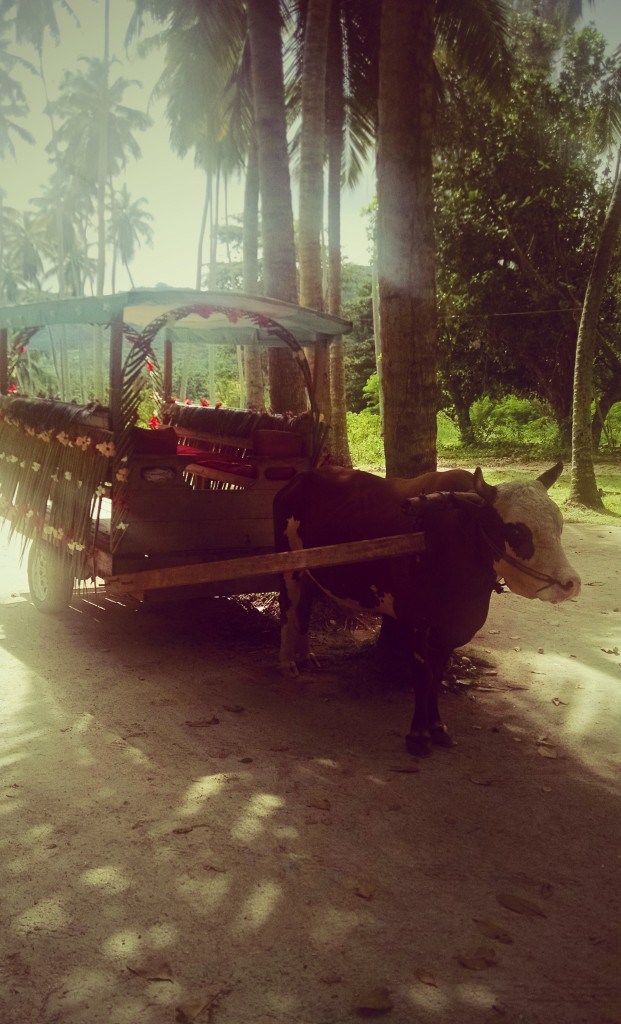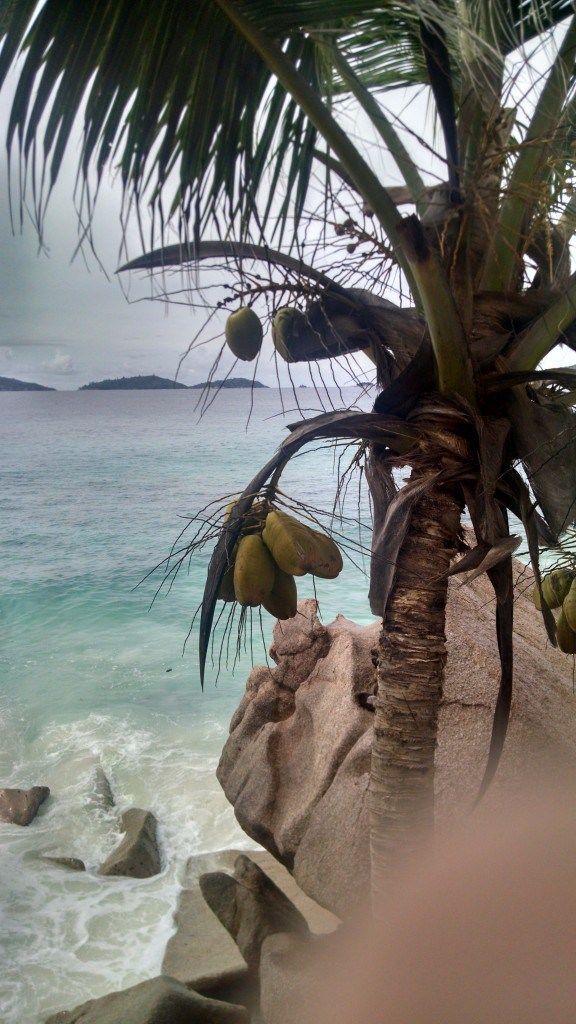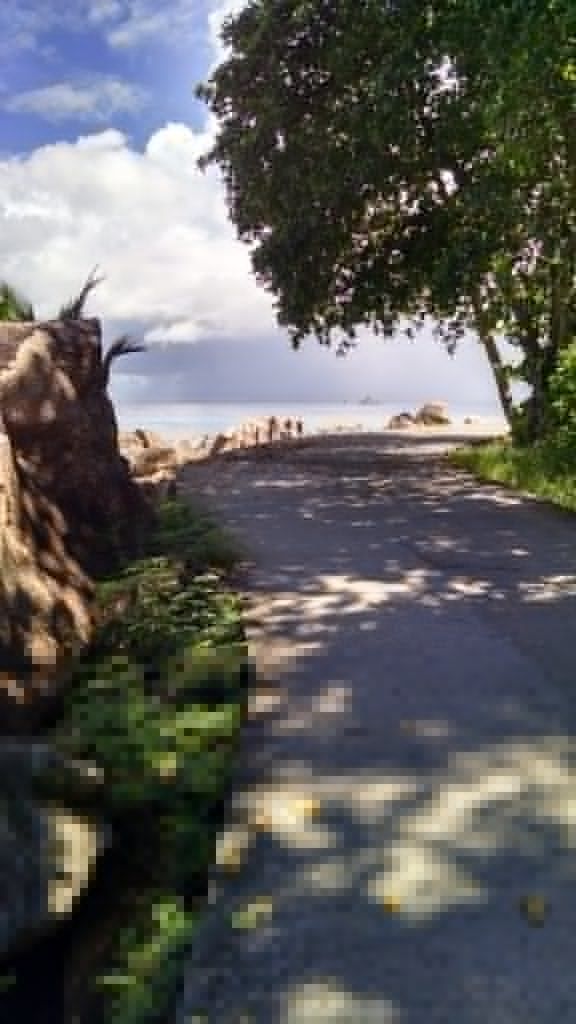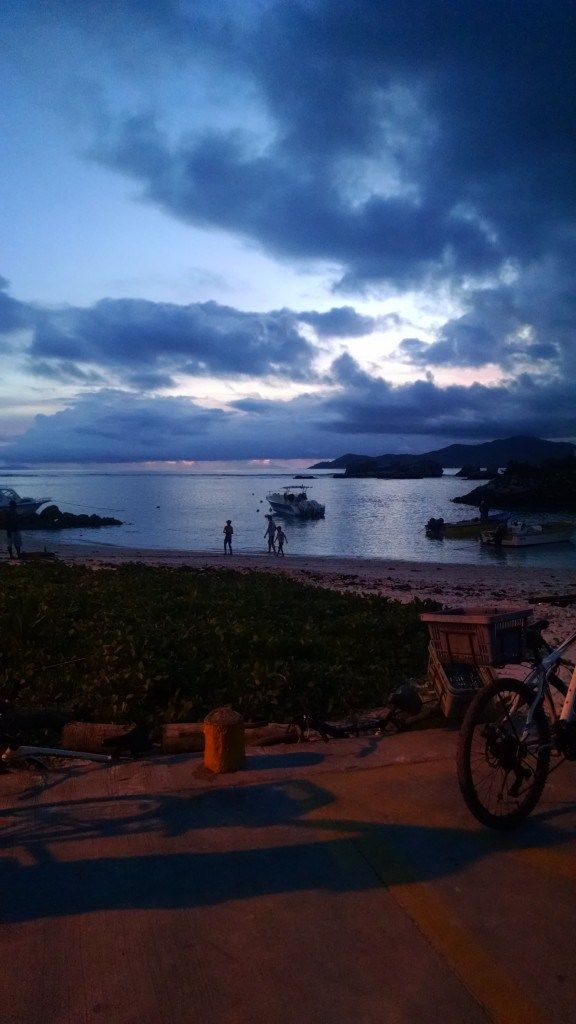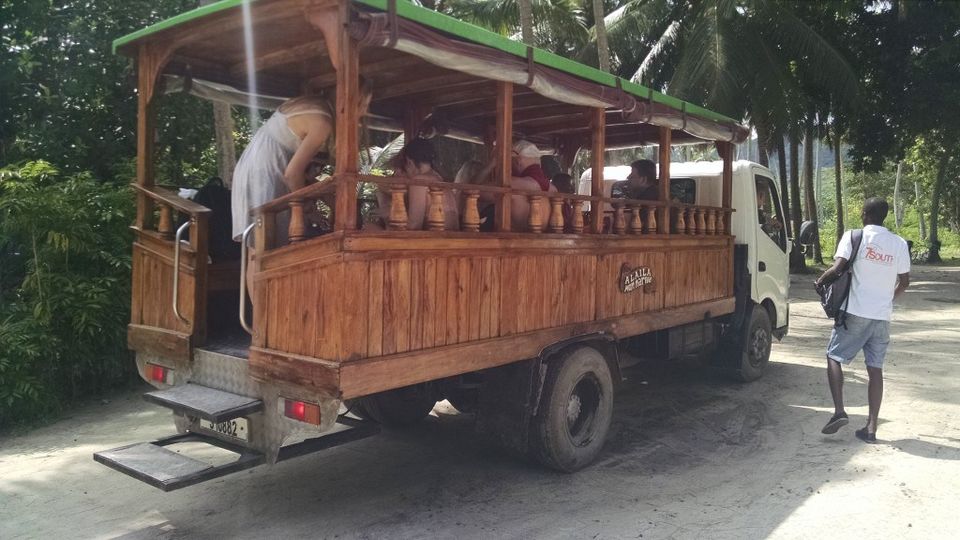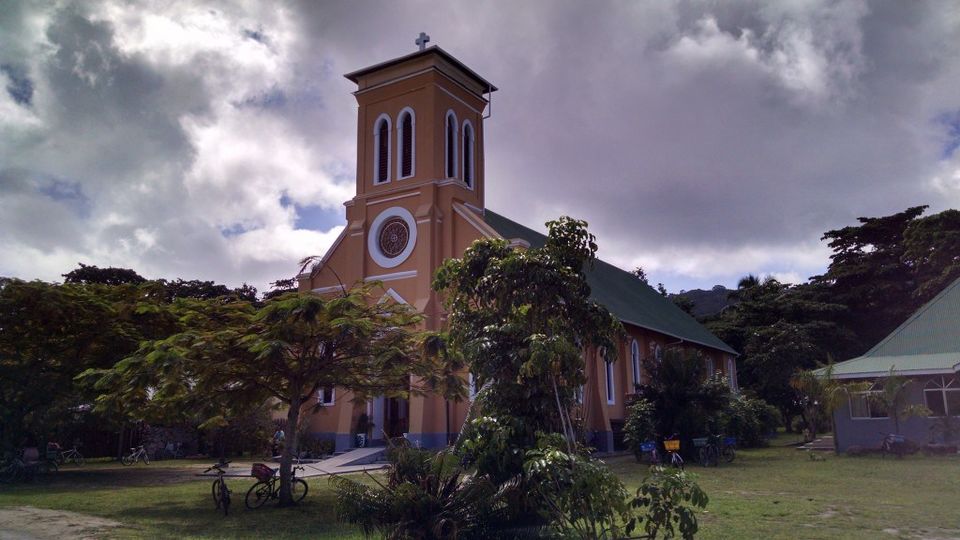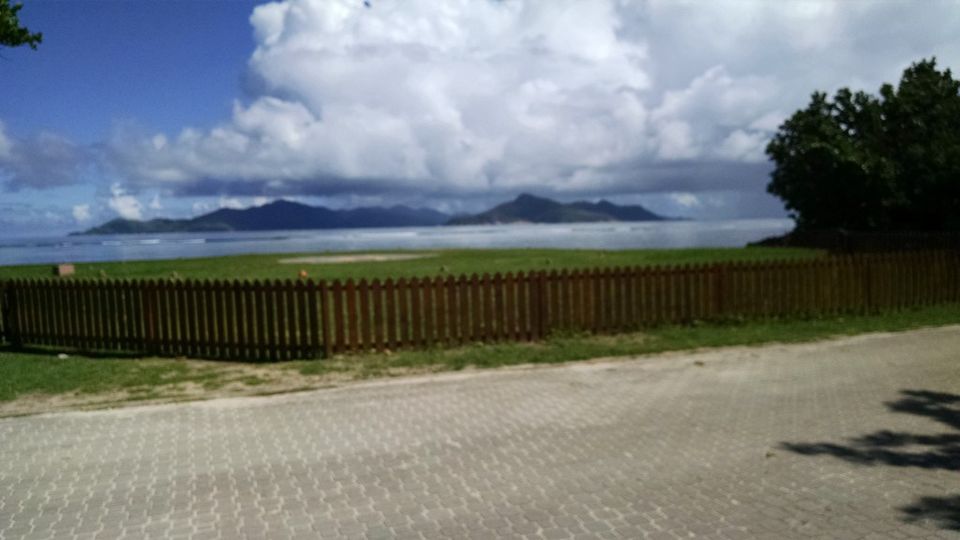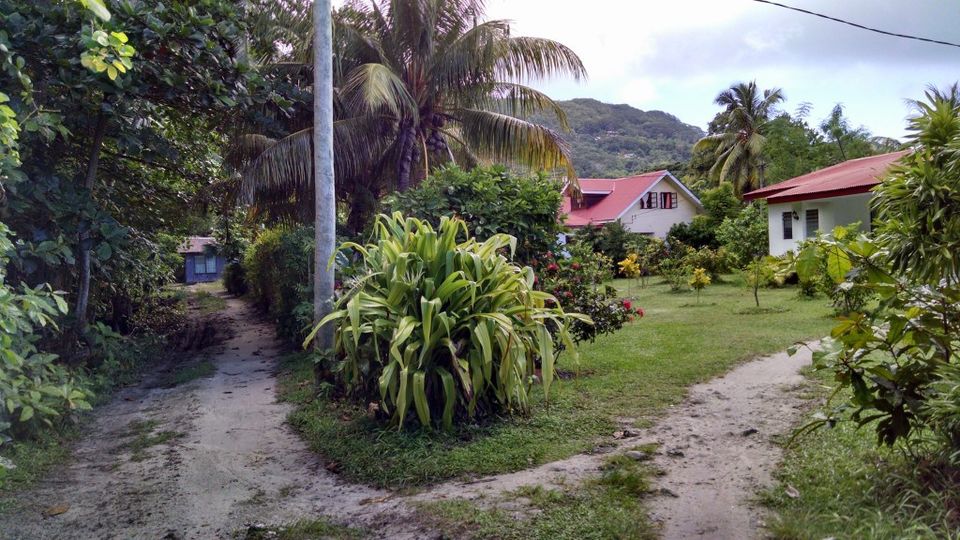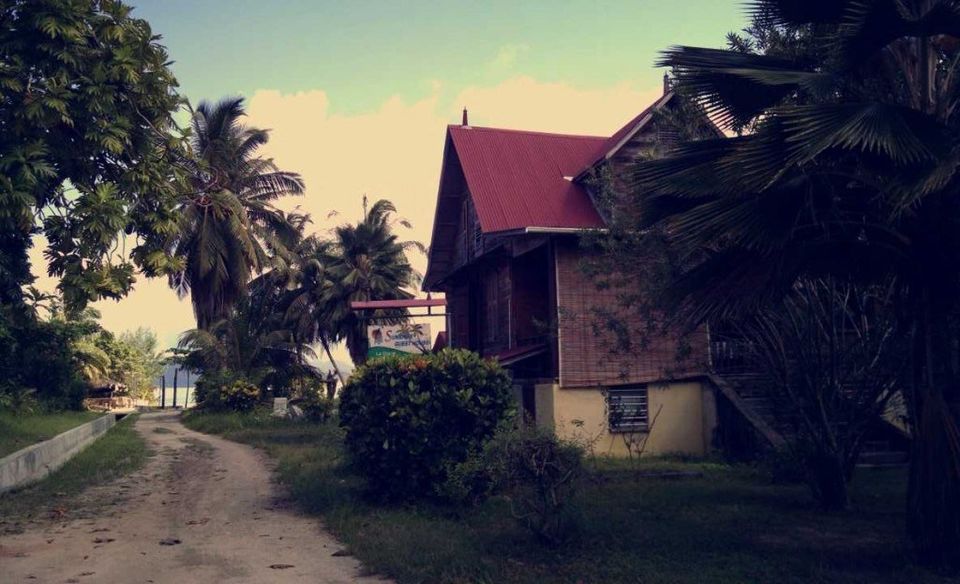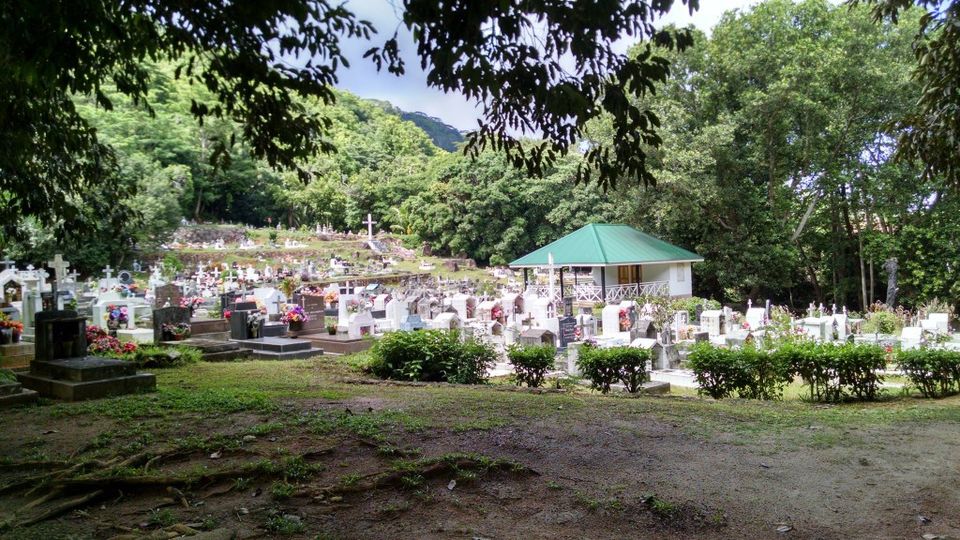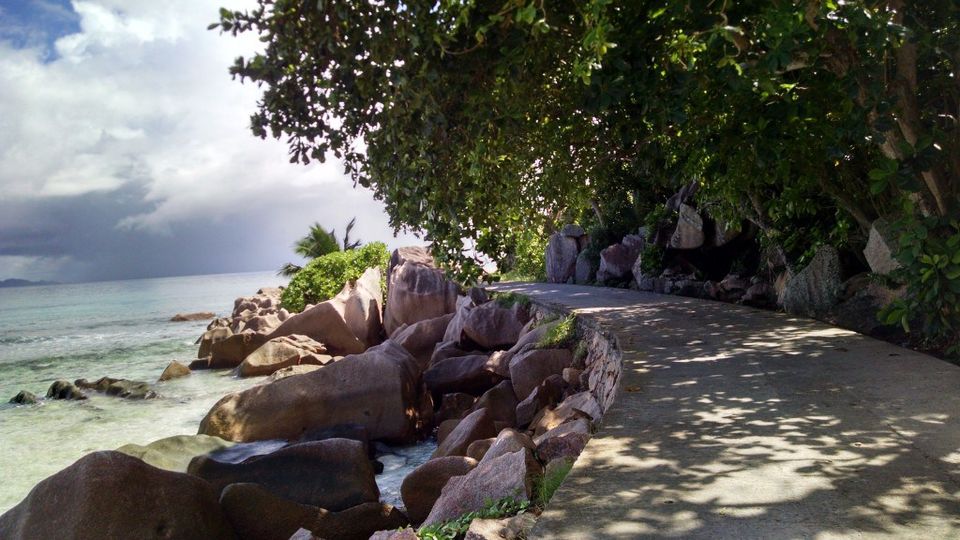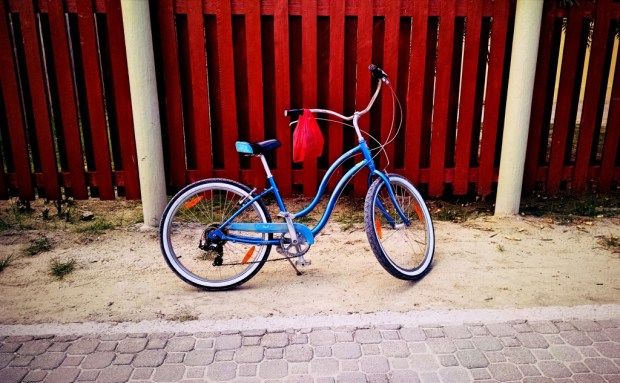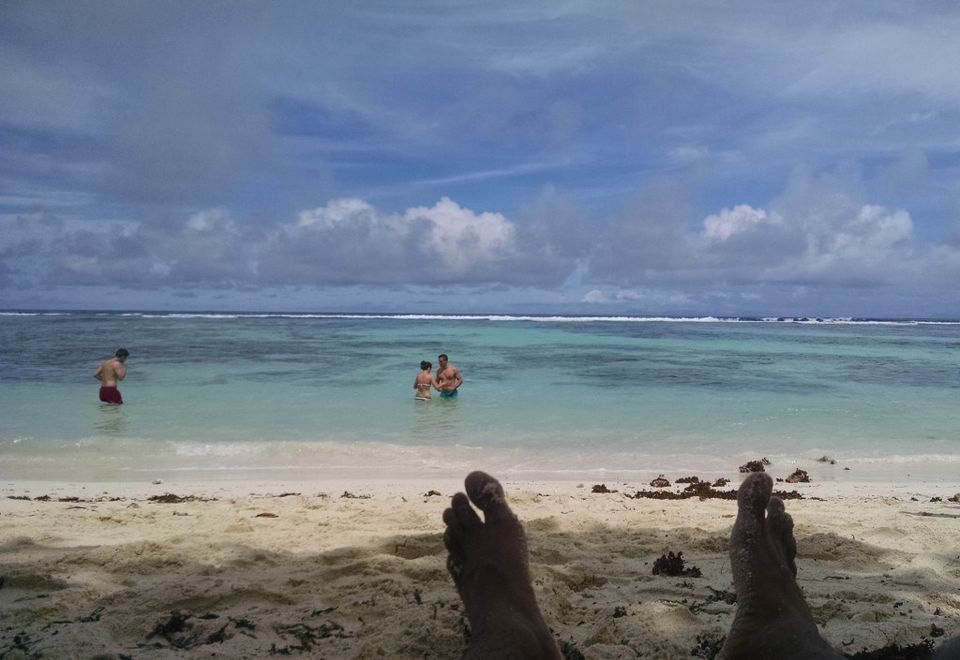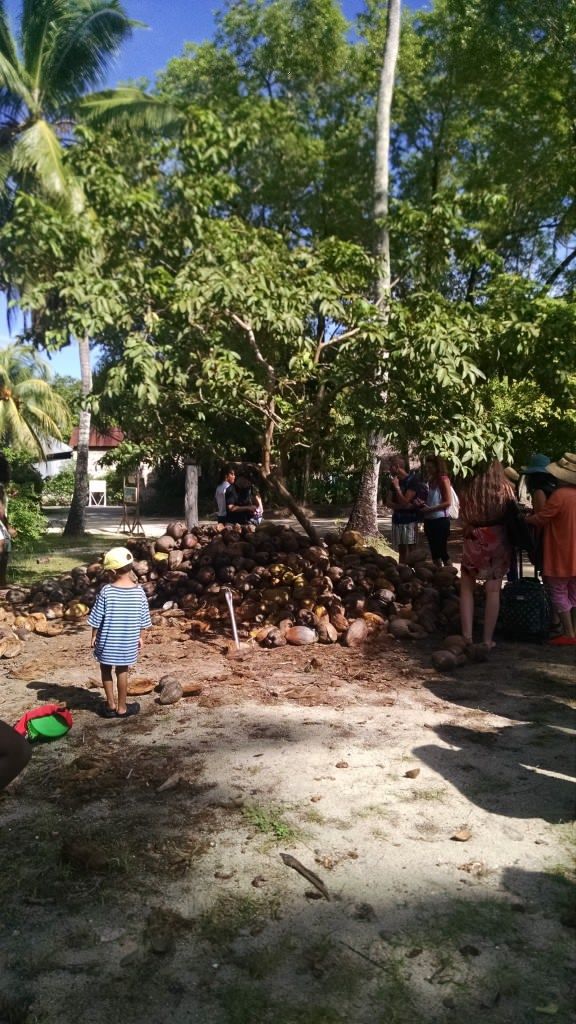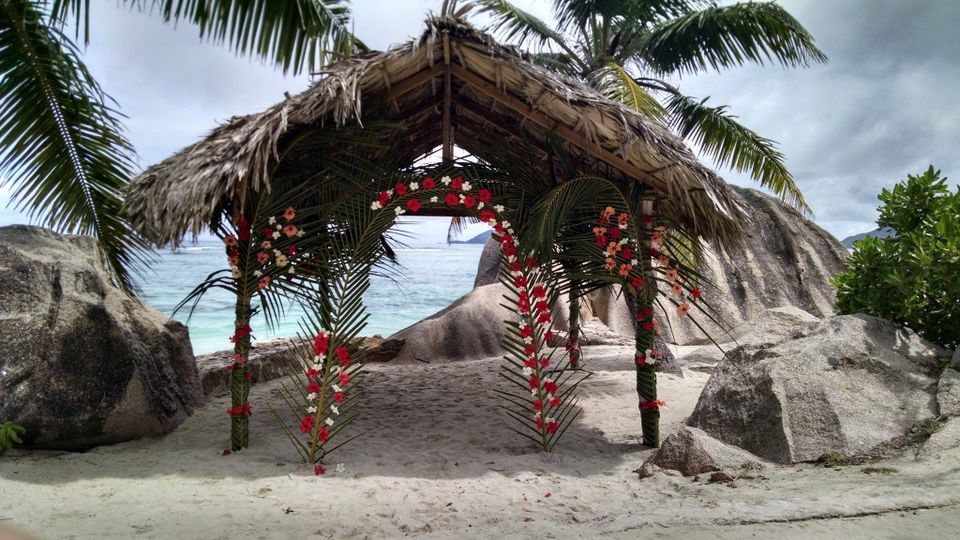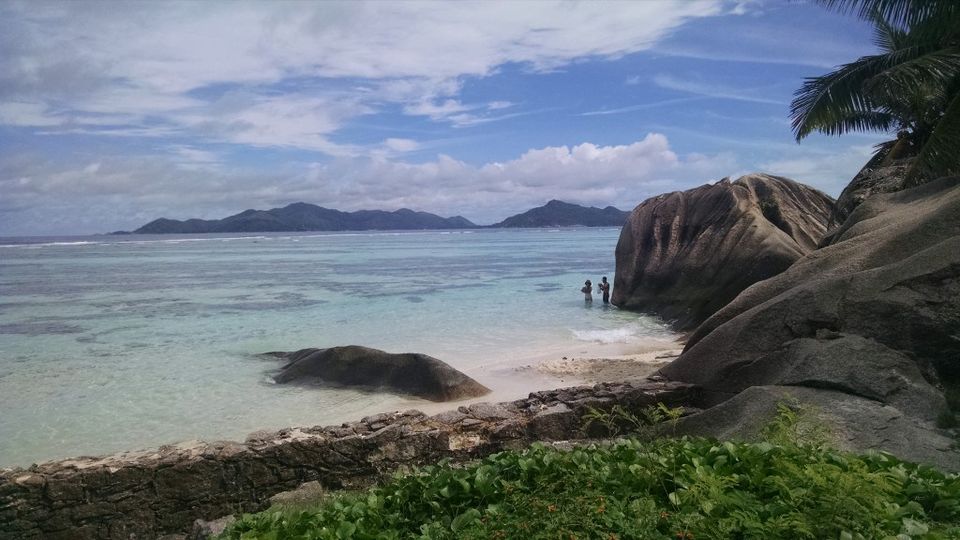 There are some places on earth that catch you by the scruff or your neck, pull your head back, pour a pint of your favourite beer down your throat and then while you're still trying to recover from the happy high, cast a spell on you that will change your life forever after. My experience with La Digue – the third largest populated island in the Seychelles archipelago is perhaps best described in that graphic detail. One of the pit-falls of the tourism industry is that adjectives such as 'paradise', 'unexplored', 'offbeat', etc. get bandied about and attached to far too many places that don't really do justice to the tag. La Digue, thankfully was a proper exception to this trend – it lived up to everything I'd heard about it, and surprised me a wee-bit too.
I'd been in Seychelles for a couple of weeks when I started writing this, and the one night I spent on the tiny island has hands-down been the highlight of my trip so far. At just a shade below 4 sq. miles in area, La Digue is one of the smallest populated islands in the world. To get to this paradise, you will either have to make a 2 hour sea-journey from Mahe by catamaran-ferry with a 15-30 minute halt on Praslin, or if you can afford it, fly in a helicopter and land at what is one of the most breath-taking helipads I've laid my eyes upon. I never thought I'd come to say this, but I'm afraid with La Digue it has simply been a case of love-at-first-sight. Even before I set foot on land, as I saw the pier from the ferry, flanked by its own set of yachty-shippy girlfriends, the island seemed to wink at me, like a seductress.
When you step off the ferry, you can expect the usual bunch of tourist-hungry locals hounding you for 'best' hotel offers, bike rentals, spa-treatments and what not; but as soon as you steer clear of them and take in the island air, a dash of old-school hits you square in the chest. La Digue is a place stuck in time – or so it would be, without the endless chain of some sort of luxury resort or the other around every corner. This is probably the only blemish on an otherwise untouched paradise – but you can understand their existence. Tourism and fishing amount to about 60% of the island nation's GDP. I can imagine that most islanders on La Digue are probably employed at one or another of these super-resorts. Yet, you can't help but imagine what this place could be like without the continuous reminder of a luxury-honeymoon destination by way of these establishments.
My trip to La Digue had been organised by Mason's Travels – they operate a whole range of exciting day trips from Mahe Island and I was privileged enough to participate on a couple of their excursions as a press member. Our guide Patricia, fluent in English, French, Creole, Italian and Swahili dealt with a mixed group of English and Italian speakers with much aplomb. It was particularly heartwarming to see her handle the two young kids in our group. One of them particularly fond of her, holding her hand and parading about like a little musketeer as she took us around the tiny isle. We began at L'Union Estate – the island's flagship coconut & vanilla plantation. Here, Patricia patiently explained the process of gathering coconut and processing them for oil and other bi-products. While there's ample coconut produce in my part of the world, it was intriguing to learn that unlike in India, planters here do not scale the lean coconut trees to pick the fruit; instead, they wait for the coconuts to fall to ground, before collecting and processing them.
A leisurely stroll around the plantation grounds was on the cards. It gave me the opportunity to peer around bushes and corners, looking for erstwhile pirate graves that were supposed to be housed on the estate. Alas! I couldn't find any, but my guide confirmed they existed – mostly in ruin, so they were difficult to locate.
Soon, we made our way to the island's largest claim to fame, Anse Source D'Argent – the beach touted as the most photographed beach on earth, and for good reason. Do you remember those incredible beach pictures you see on travel brochures that trick you into going to mediocre places in Europe & Asia? Those pictures belong here! The word 'paradise' is thrown around far too frequently in the travel space, but I'd be damned if somebody wanted to tell me I wasn't frolicking right in the midst of it. Dotted by granite rocks every now and then that provide for an incredible contrast to the crystal clear water of the turqoise ocean, you can see why couples want to shoot their wedding portfolio here (as was witnessed live by yours beloved). As fate would have it, the scatterbrain in me forgot my swimming trunks in the vehicle and I'd to satisfy myself by sunbathing on its powdery white shores. Every inch of me ached to get into the water and join hundreds of Europeans and a couple of playful dogs that swam and snorkelled about, trying to gaze at the incredible marine life just below the surface. After a good couple hours on God's own private beach, we then made our way to a pictureque sea-side restaurant for a buffet lunch – a mixture of local Creole, Indian and Italian cuisine. The trip came to a formal close after a couple of hours at another too-good-to-be-true beach in Anse Severe. The rest of my troupe made for the jetty to take the ferry back home, while I prepared myself to catch up with my local host and explore paradise-land on my own, after a much-needed shower; but first, I'd to find myself a ride, and a ride I did find!
La Digue's appeal is best explained by the fact that bicycles are the primary and most preferred mode of transport of its populace. Yes, transport vehicles and buggies belonging to various tour operators and resorts pass by once in a while, but they do little to take away from the joy of riding a bicycle again.
As I stood there trying to sort out my bike rental, the kind-faced Seychellois woman from the tiny shop next door looked at me and exclaimed something excitably in the local language. Intrigued, I asked my guide what she was trying to say. A little embarrassed, my guide translated thus for me – "What a good-looking boy! Make him wait here, I'll get my daughter and have them married in a jiffy!" I couldn't help but laugh at the unanticipated male-ego boost – in one tiny detail, it explains so much about the warm Seychellois spirit. They are kind, honest, blatantly outright and somewhat raw around the edges about whatever they want, and that warms my heart because this is exactly the kind of human being I aspire to become. I stood there and tried to converse with her for a few minutes, while she tried explaining in broken English that I reminded her of some movie star from Bollywood, and proceeded to unsuccessfully search for it on my phone. A slight commotion broke up the conversation and we turned to see a 30-something man in diving gear on a bicycle holding what looked like, wait for it! That's right! AN OCTOPUS! He'd just returned from the sea with an octopus on his hook. The poor thing was still alive – a fact we only discovered when one of the excitable lookers-on decided to touch it and the poor thing recoiled in obvious fright.
Soon enough, my bicycle arrived and I bid adieu to the kind woman, who'd have to find another 'good-looking' boy for her daughter, and set off at La Diguoise speed to explore paradise on my own. I'd just about covered one side of the island before dusk started setting in. Enchanted by the landscapes around me, I hardly noticed. I paid for it somewhat dearly; I'd planned to circle back to the pier and catch a beer at one of its sea-side pubs and witness the sun go down on the spectacular ocean. I reached a few minutes too late – the sun had already gone down, but I still managed a wonderful picture in the fading light of the day.
Compared to the other two major islands, La Digue is still wild and free. Like older days when electricity was an unknown commodity on the island, many islanders make home before dark. The evenings are a closely-knit affair of fires, music and dance. Even today, some of that old-world charm is sparklingly visible. As the weekend sets in, the townspeople gather by the pier. There's music, a fire, lots of beer, a take-away shop on wheels, plenty of dancing and LOTS of that wonderfully musical Creole drawl. As we get deeper in the night, the mood becomes more raucous – this is beginning to turn into typically my kind of night, but I've been on my feet since 5 am – the effects are clearly showing. I'm visibly yawning, and I manage to somehow extricate myself from the spell and make for home.
The last observation I make of the night is the fact that almost all the other travellers (mostly seem to be European couples) are sitting in two of the wonderful, but comparatively character-less sea-side joints. They are participating in the weekend festivities of the island, but only from the luxury and safety of their walls. I look around me and notice myself in the midst of raucous locals. I'm not talking much, I'm not dancing; heck, I'm hardly even drinking, but I feel proud of myself. Proud and privileged to know that I'm here, in the midst of these celebrations, that I'm a participant – one of the people, and not a spectator, like some of the other folk behind those walls and with this happy and as is usually the case, pompous thought in mind, I pedal back to into the midst of a wonderful jungle canopy, where I'm staying the night with a local family.
I arose a tad late the next morning and cycled for 3 hours straight, exploring the other side of the island. Passing through the sleepy lanes of La Passe village, dotted by adorable little cottages and artisan workshops, I notice the town is still largely asleep. Just as I pass another spectacular graveyard, I hear a chorus from a nearby parish – a familiar tune from the service I attended last weekend in Anse Aux Pins. By mid-day, I'd taken so many pictures and cycled up and down so many slopes, my limbs and my camera, both were on the verge of a protest-pee. I quickly grabbed some food and made it to the jetty to catch the mid-afternoon ferry back to Mahe. I was sad that my love-affair with La Digue had been so brief but there was just enough time for me to reflect upon the strange contrast of lives us city-dwellers lead compared to these wonderful islanders. Funny how we have so much more luxury than they do, and are still so much less happier. Raises the all important question eventually. Is it really luxury and comfort we're all looking for? Or are the joys of life really hidden in its illusive simplicity?
This trip was originally published on Nomadic Lives.