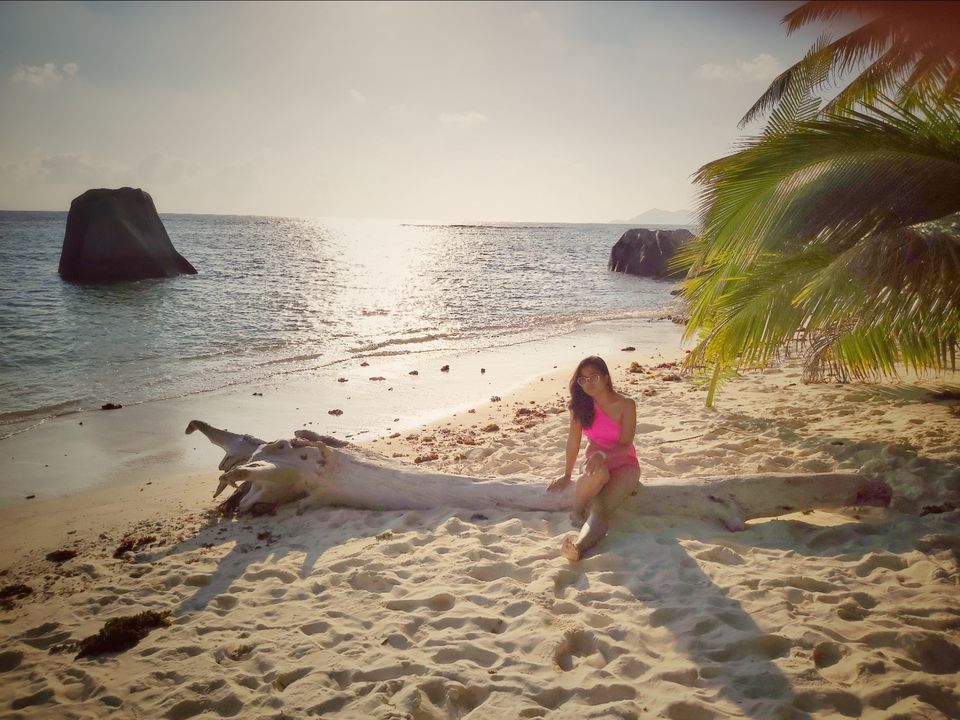 Seychelles was on my bucketlist since the time I saw those gorgeous pictures of beaches characterized by huge granite boulders and palm trees on the internet. Seychelles is an archipelagic island nation located off the coast of East Africa. So we decided to go to Seychelles on our honeymoon.
We boarded Air Seychelles flight from Mumbai on 19th February 2020 at around 5 am and reached the capital of Seychelles, Mahe at around 11.30 am the same day. We had another flight at around 12.30 pm from Mahe to Praslin. We boarded a chartered flight and reached Praslin within 20 minutes. We went to our villa VILLA AYA which is around 10 minutes walking distance from the Praslin Airport. After refreshing ourselves and resting for around 1-2 hours we went to Grand Anse beach. It took us 5 minutes to reach the beach by walking. It's a beautiful beach with calm waters, cocunut trees and hills on one side. We watch the perfect sunset that evening and had beer and snacks by the beach. Such a great start to our trip.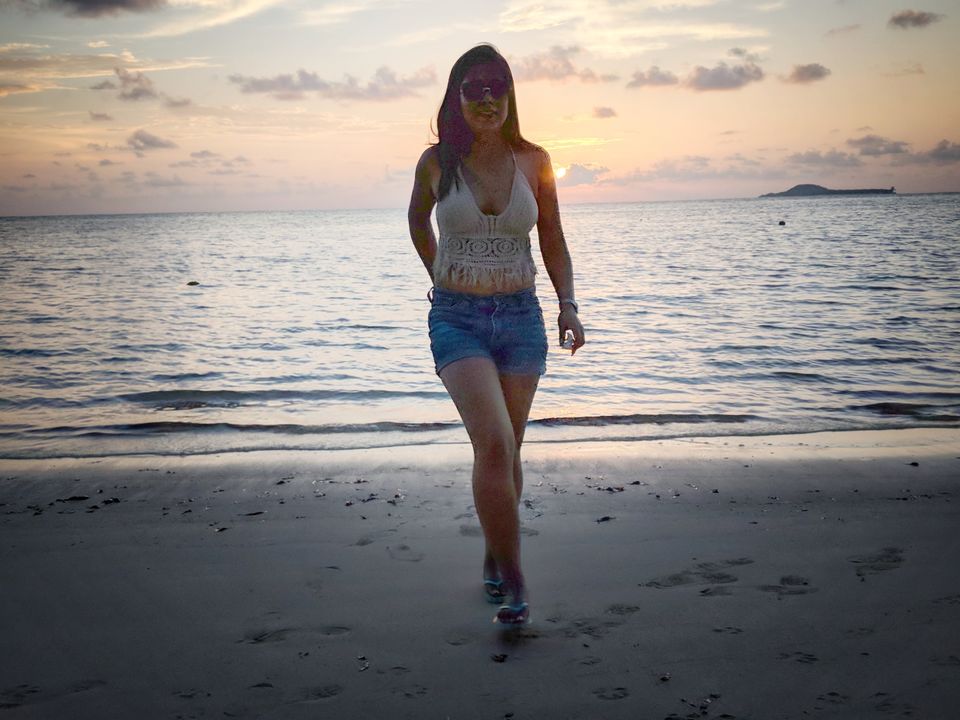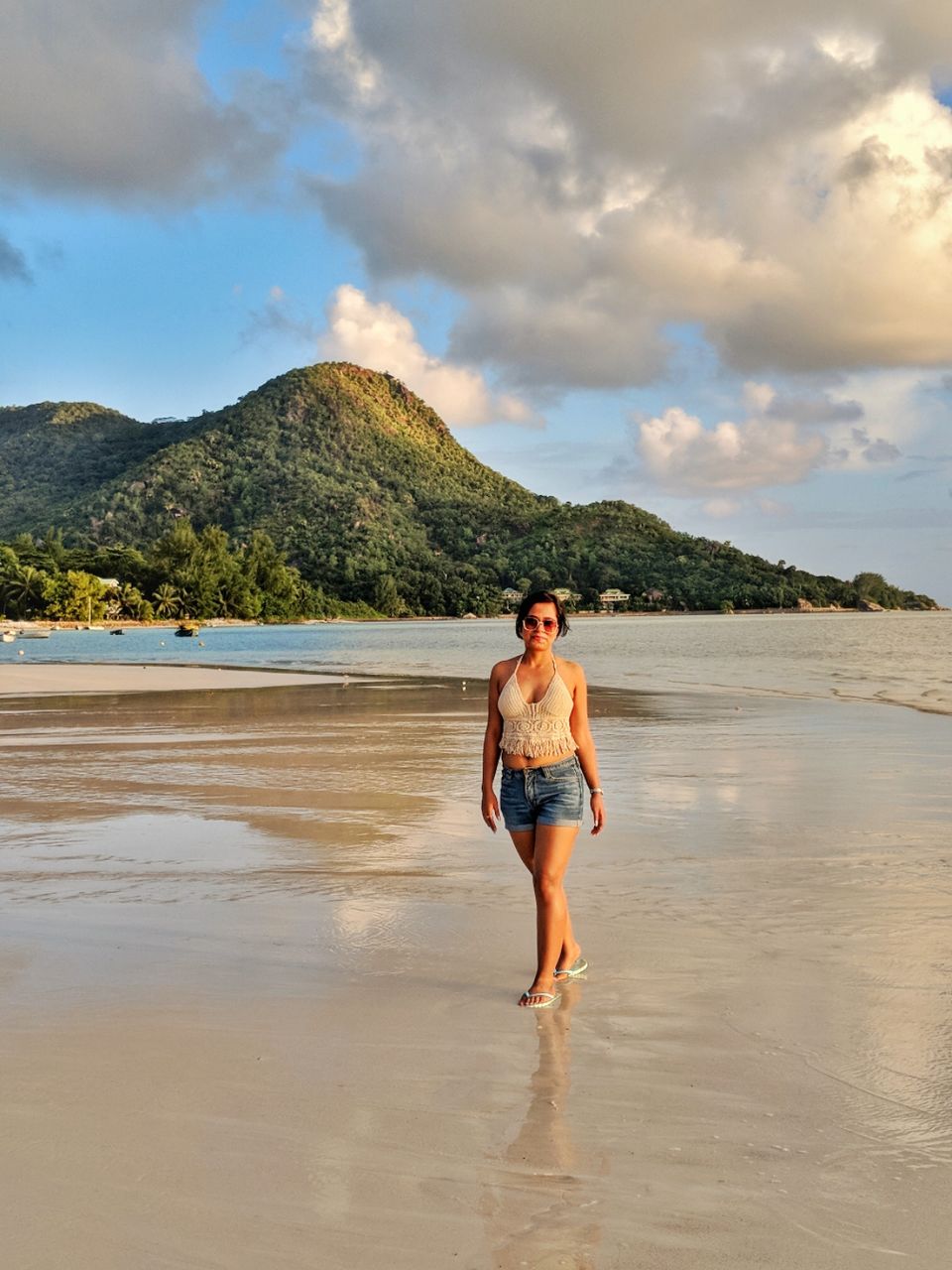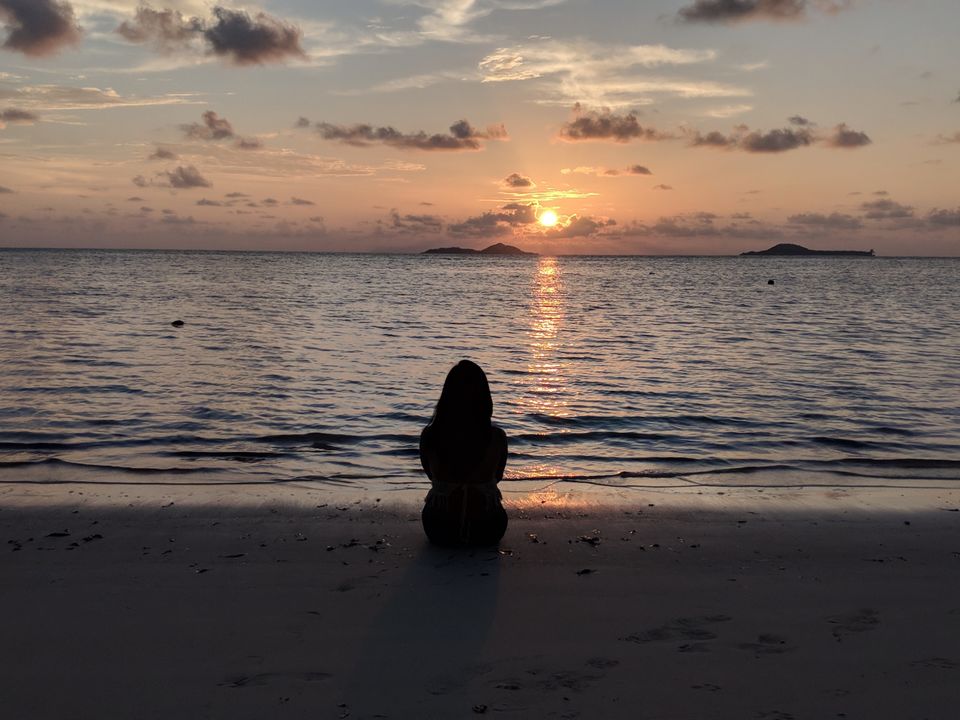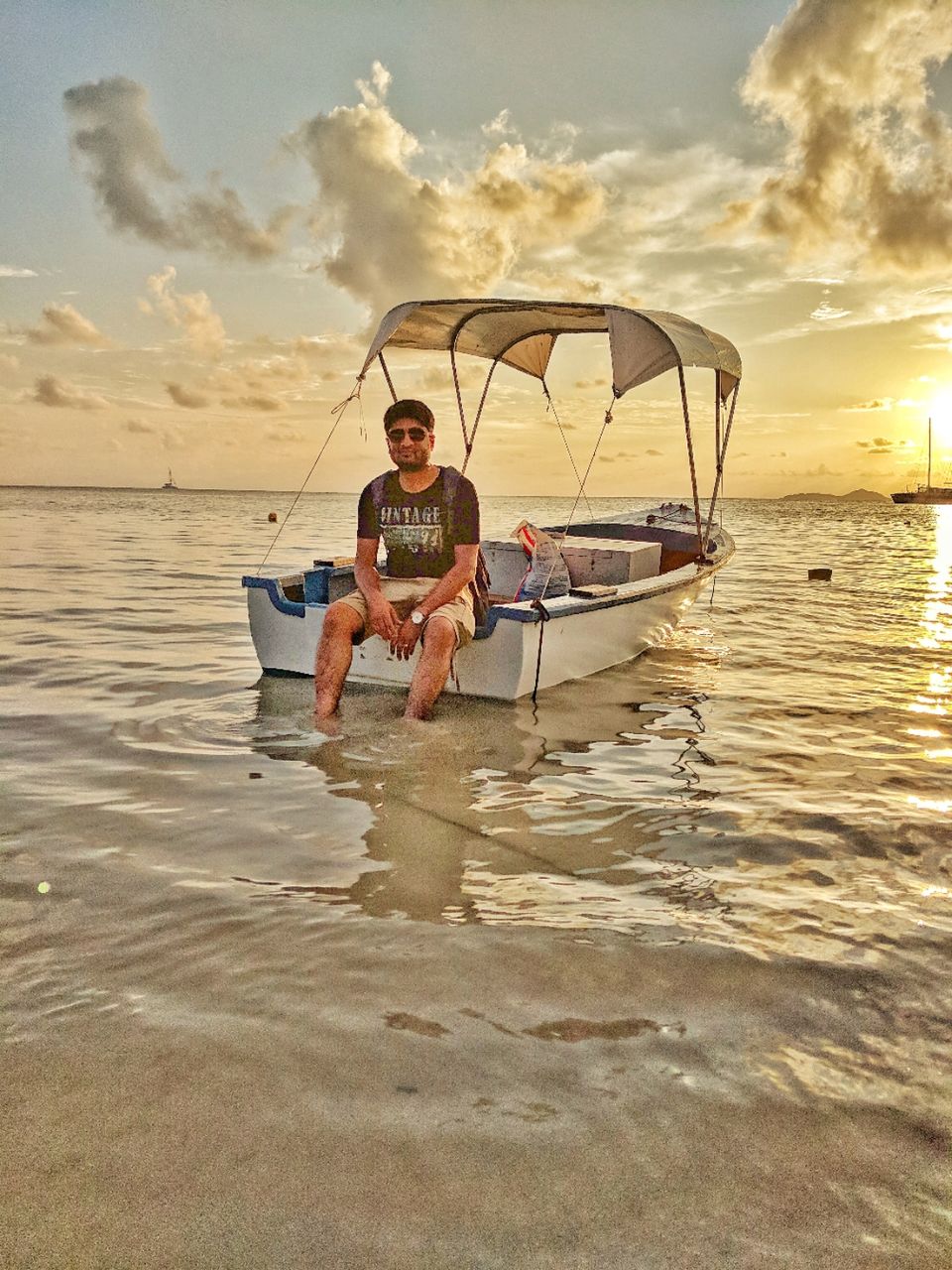 The next day we took the bus to Coto D'or beach. The owner of our villa suggested us to took the bus. The buses are so on time and is the cheapest mode of communication. Coto D'0r is a long stretch of powdery white sand beach with bluest shade of water. We spread our beach towel and took a mini nap. After that we went to the water and enjoyed. At around 2 pm we took the bus again and went to Anse lazio beach considered as one of the most beautiful beach in the world. The bus stopped at the last stopage and from there we trekked for around 20 minutes . Anse Lazio is completely different beach from what we had seen in Praslin so far. The beach is one of the most famous beach of Praslin thanks to its picturesque, postcard scenarios, turquoise crystal clear water, granite boulders and the palm trees surrounding it. We watched the sunset and on the way back we got lift from two Austrian travellers. That night we took creole cuisine from a take away and it was delish. There is not much of nightlife in Praslin. So we went to our room at our 7 pm and call it a day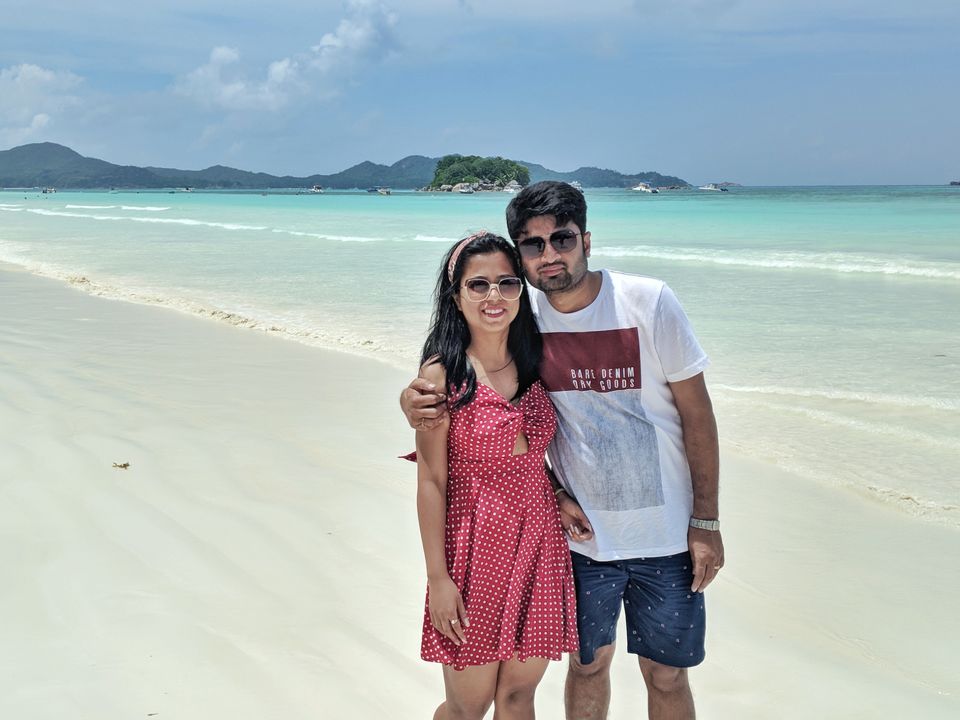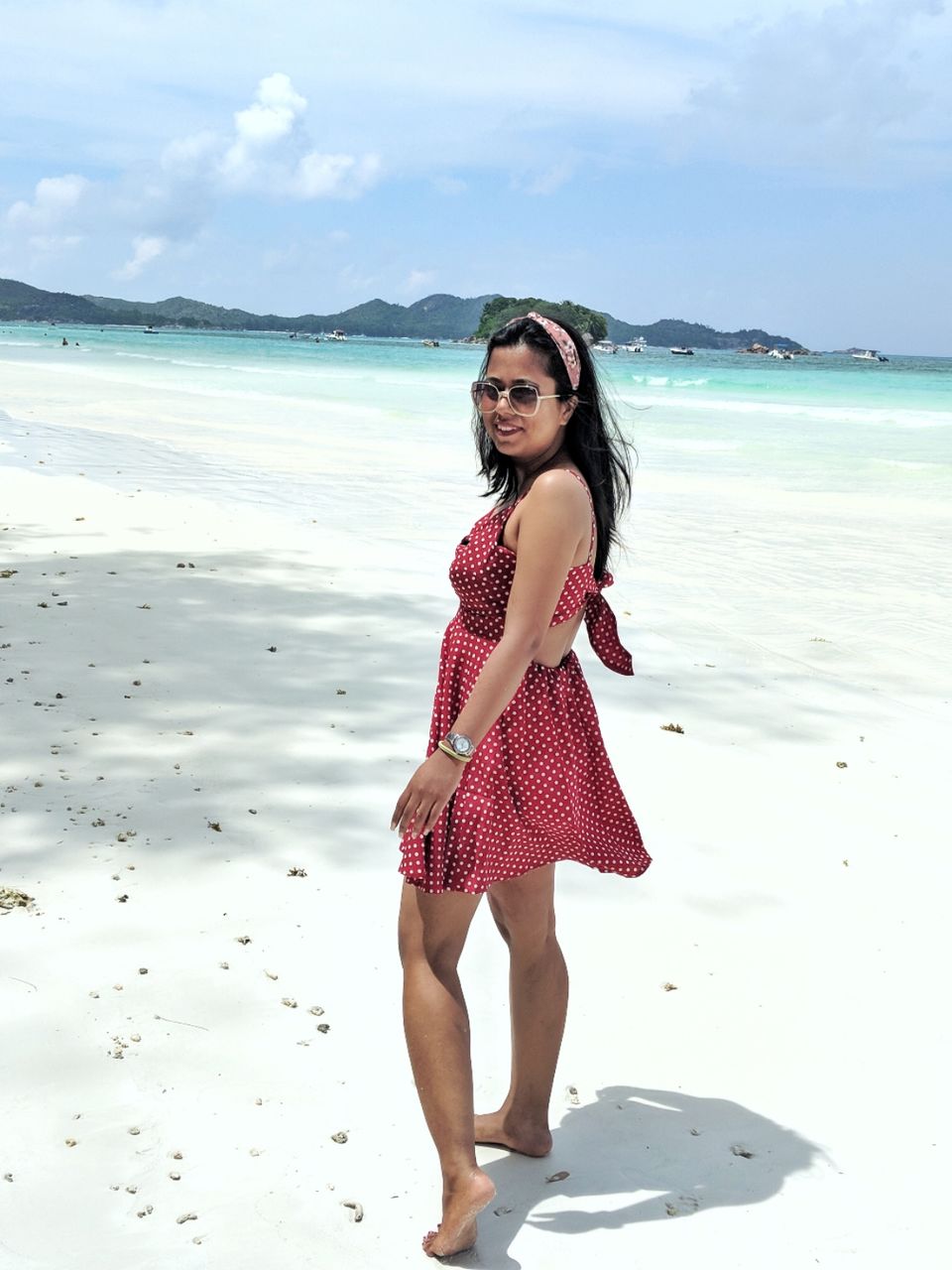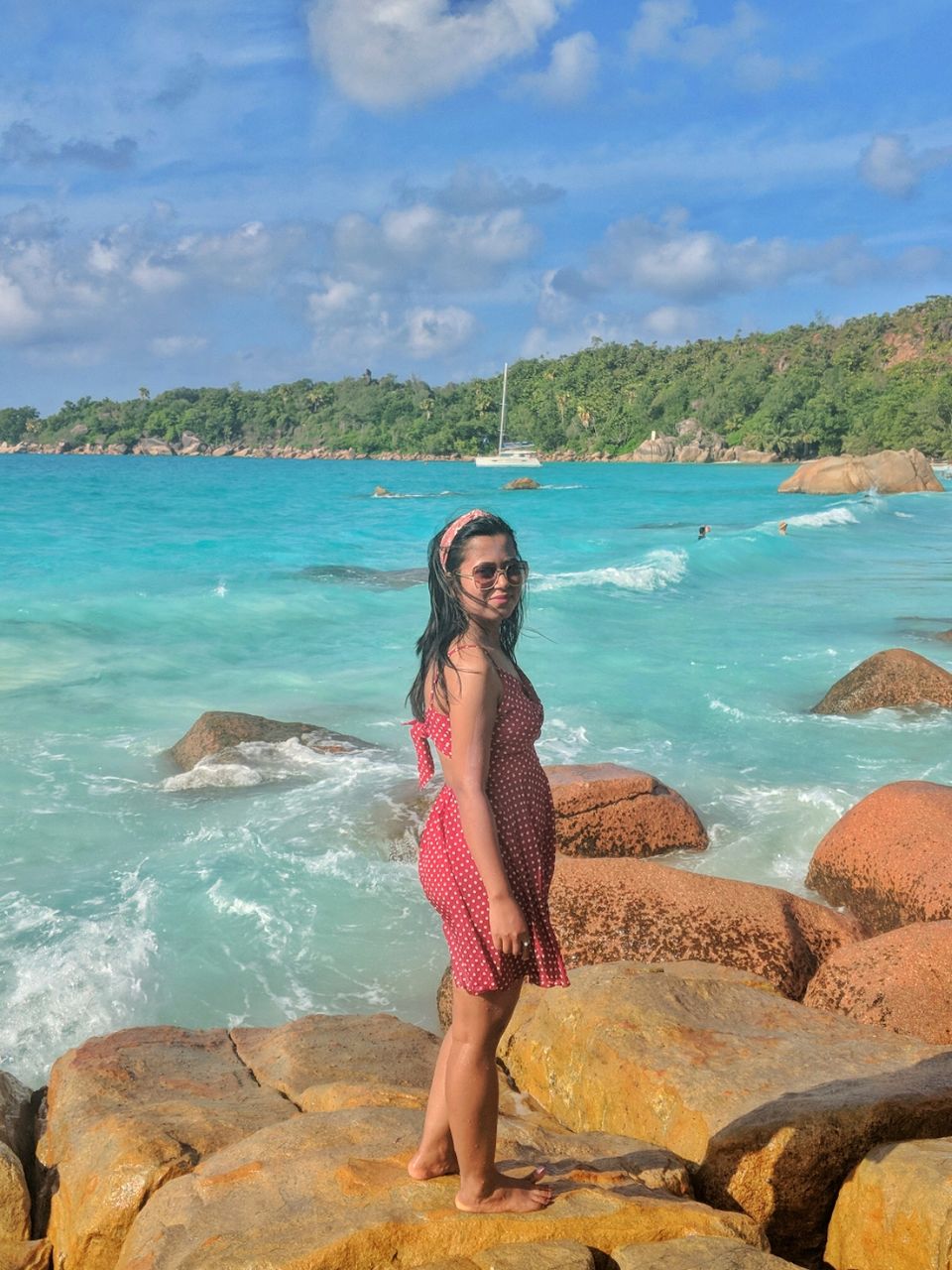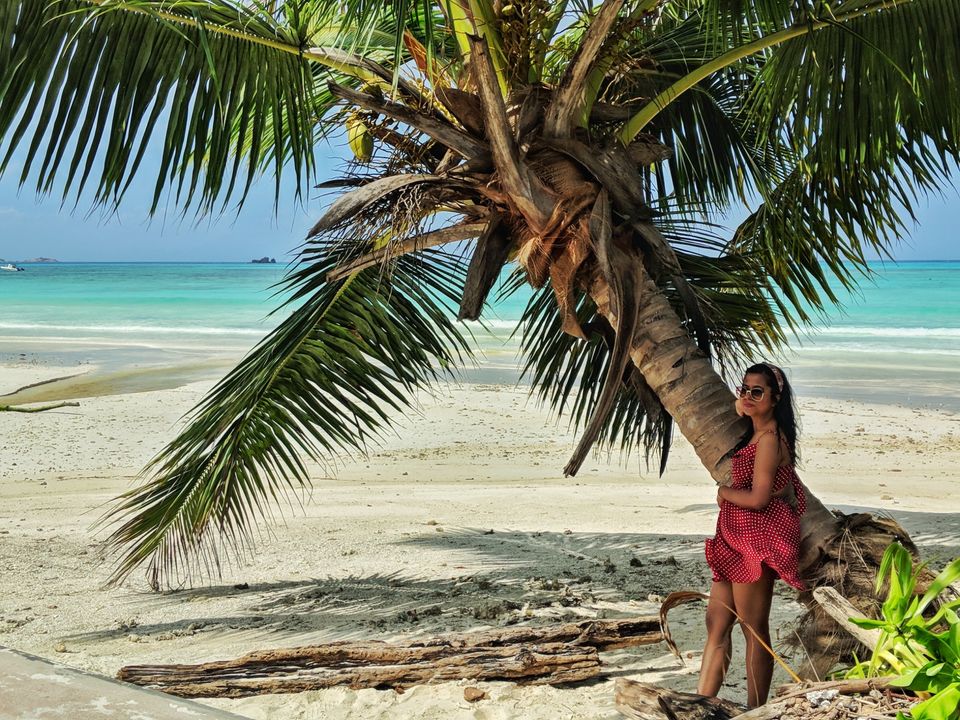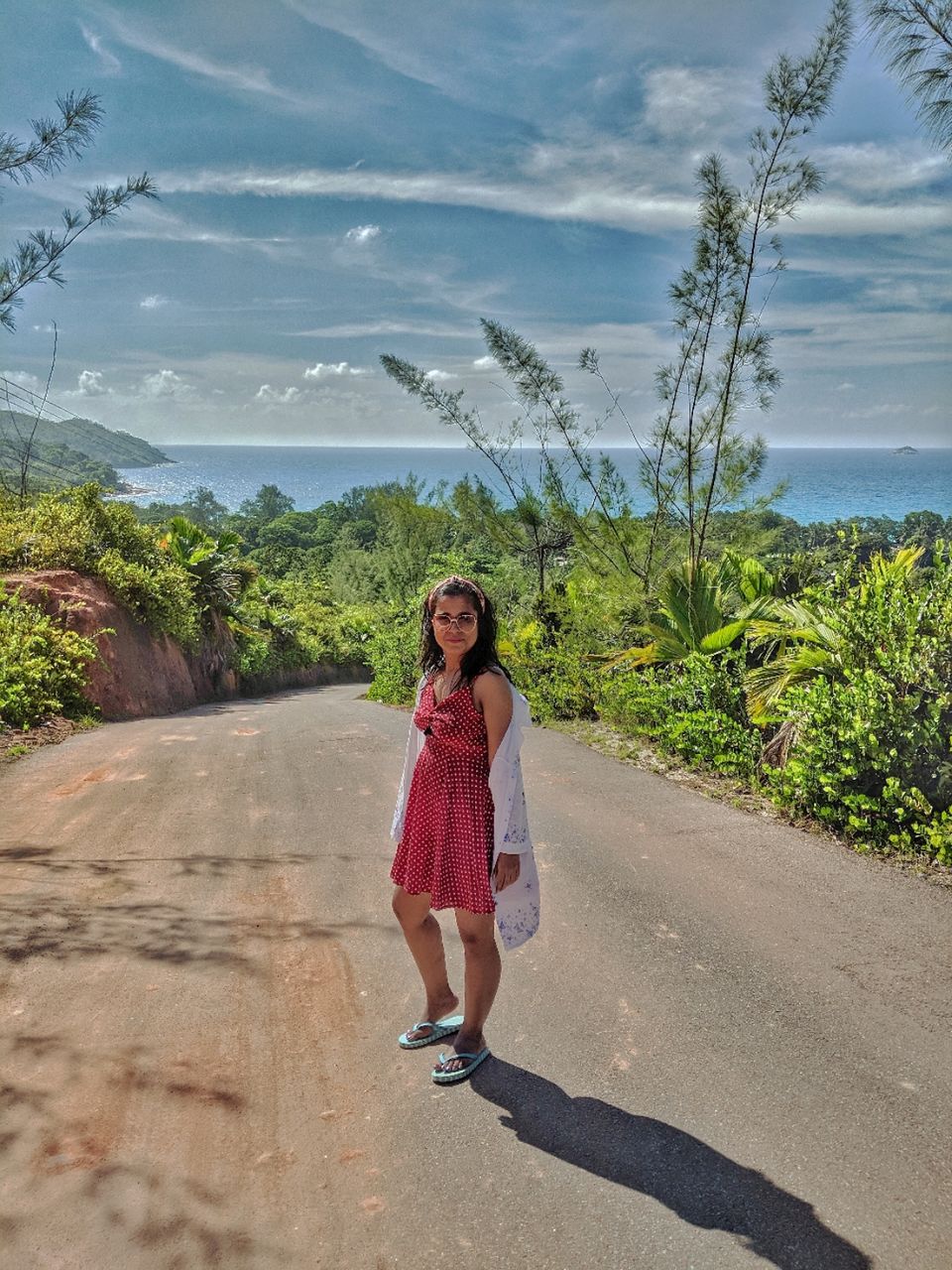 We took the ferry from Praslin jetty and reached La Digue at around 12:30 pm. La Digue is one of the smallest inhabitable island of Seychelles. We went to our villa which is situated just opposite to Anse Severe beach. We hired bicycles from our villa owner after resting a bit and then went on to explore. We cycled to Anse Source D' Argent . To reach the beach you have to enter L' union estate which is a plantation farm and a tortoise enclosure by paying a fee. But it was worth it because it gives access to one of the most beautiful beach that I have ever seen in my life. All those gorgeous pictures of Seychelles that I have seen innumerable times in the internet were just in front of my eyes. The beach was breathtakingly beautiful characterized by those boulders that Seychelles is known for. It was in my bucketlist for quite sometime and finally I was able to tick it off. We spent rest of the evening there and watched the gorgeous sunset and then returned to our room.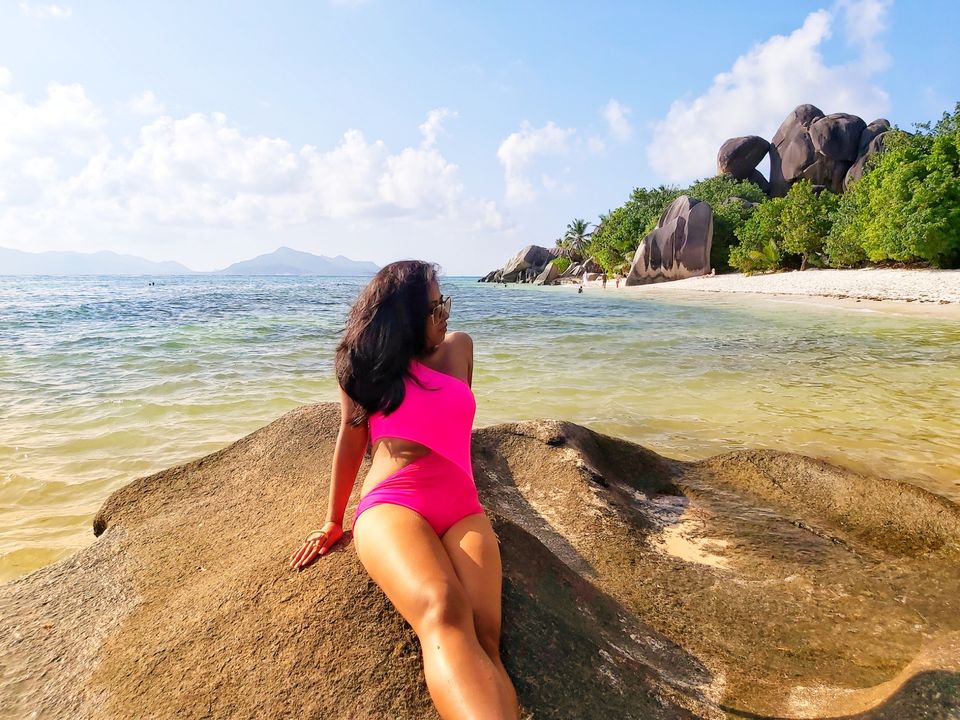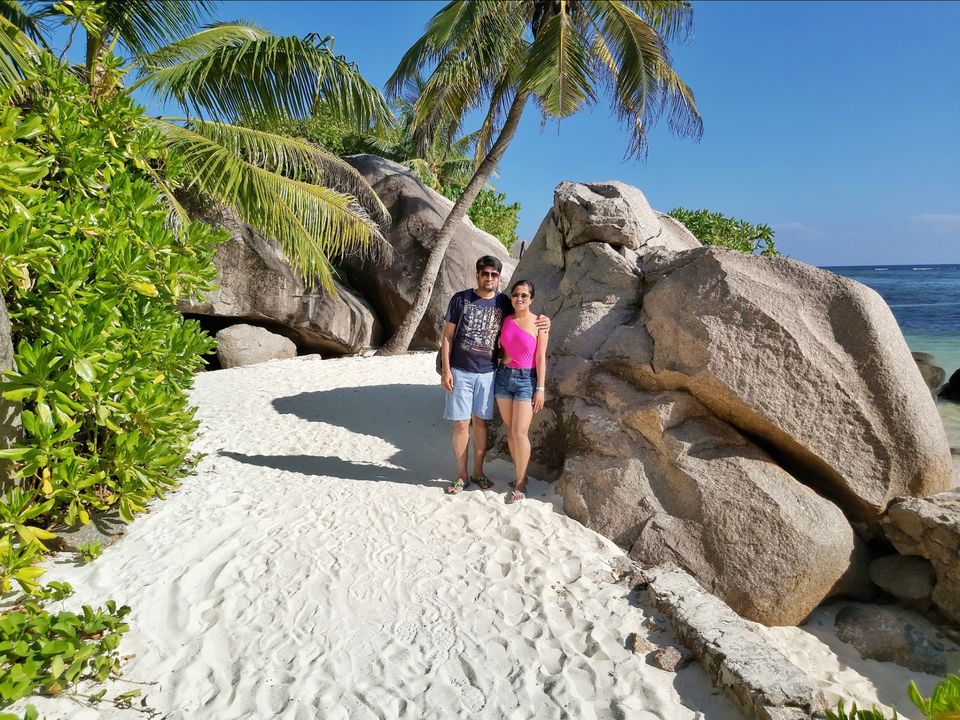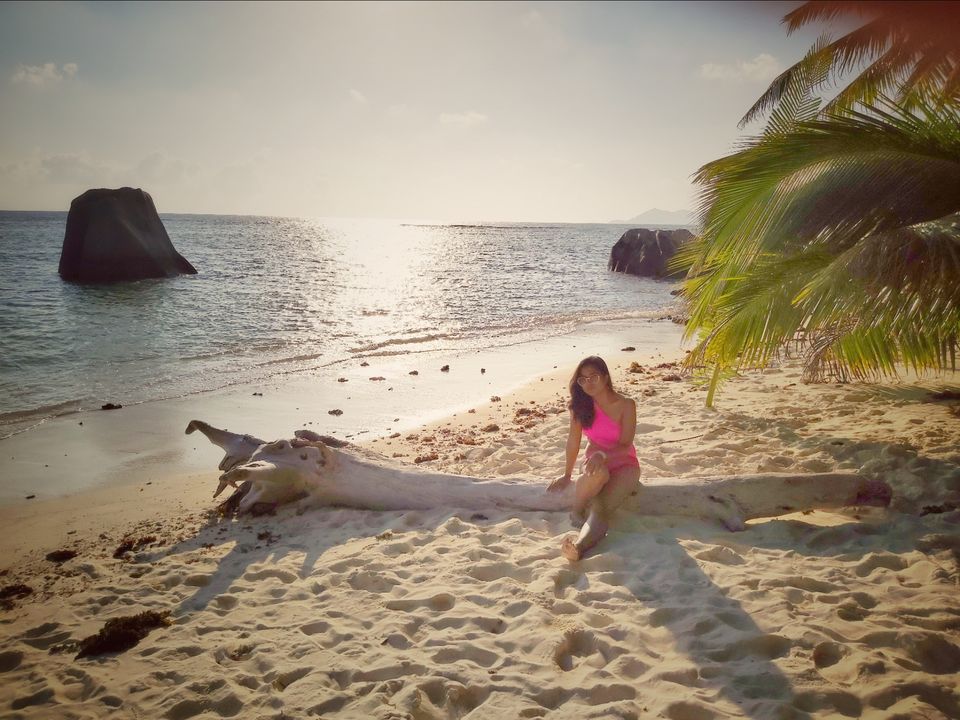 After having our breakfast we cycled all the way to Grand Anse beach. The route was hilly and it took us around 1 hour to reach the beach. This beach is one of the most underrated beach on the island. So there was less tourist. The beach is beautifully with soft white sand and turquoise water. However this beach has strong currents and deep waters and hence it is advised not to go for swimming . We spent sometime roaming around and clicked some pictures. After that we went on a tour of the island on our bicycles. We had lunch from one of the takeaways which served Creole cuisine. Then we went to Anse Severe beach which is one of the happening beach in La Digue with many beach side sacks and music. We went into the waters, had a swim and relaxed as the sun hide into the horizon. The night scene in La Digue is similar to Praslin with nothing much to do after the sun goes down.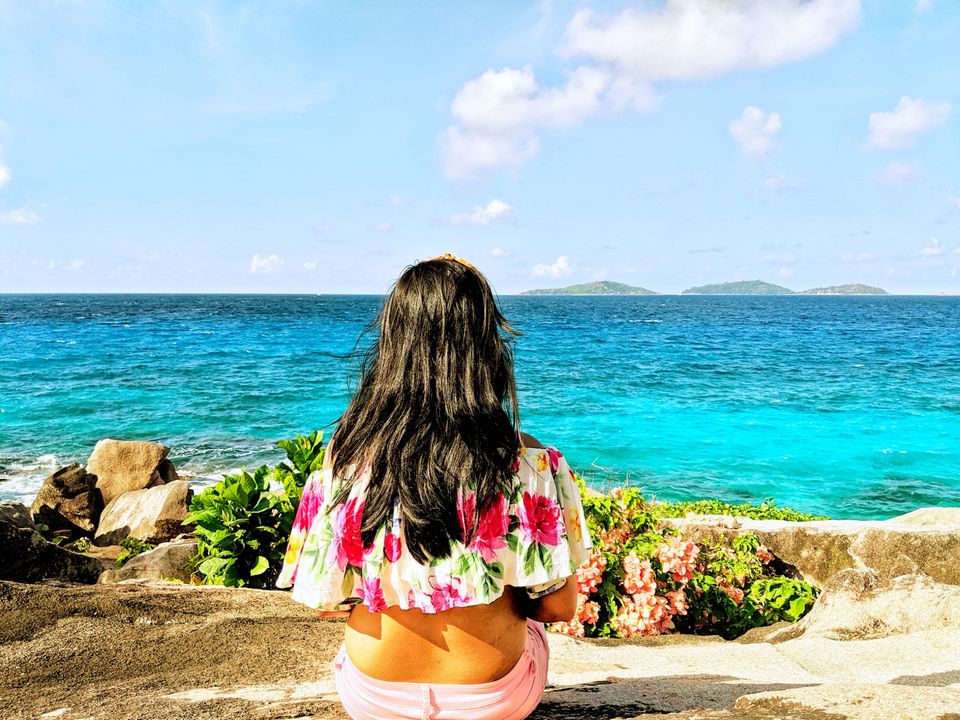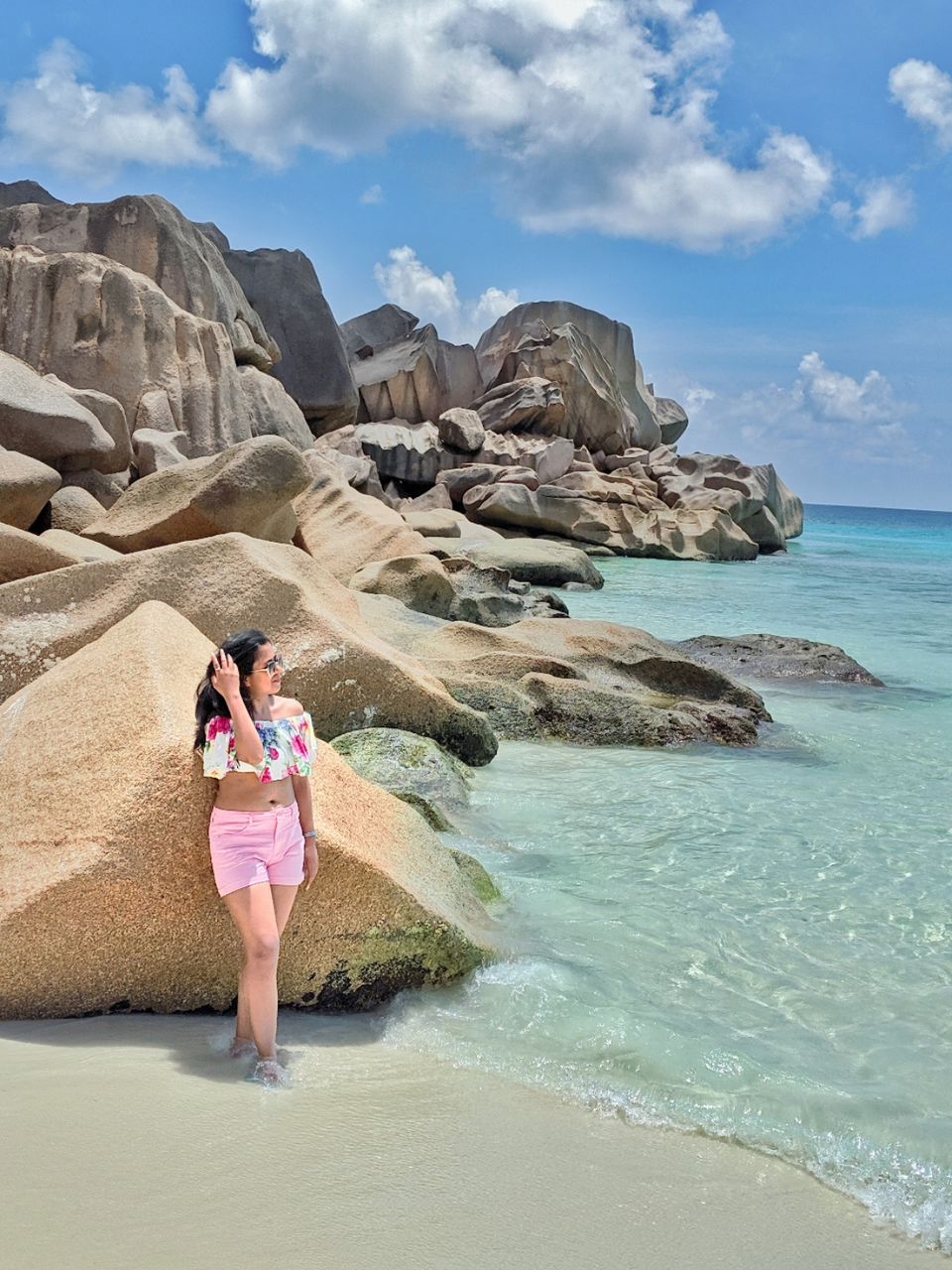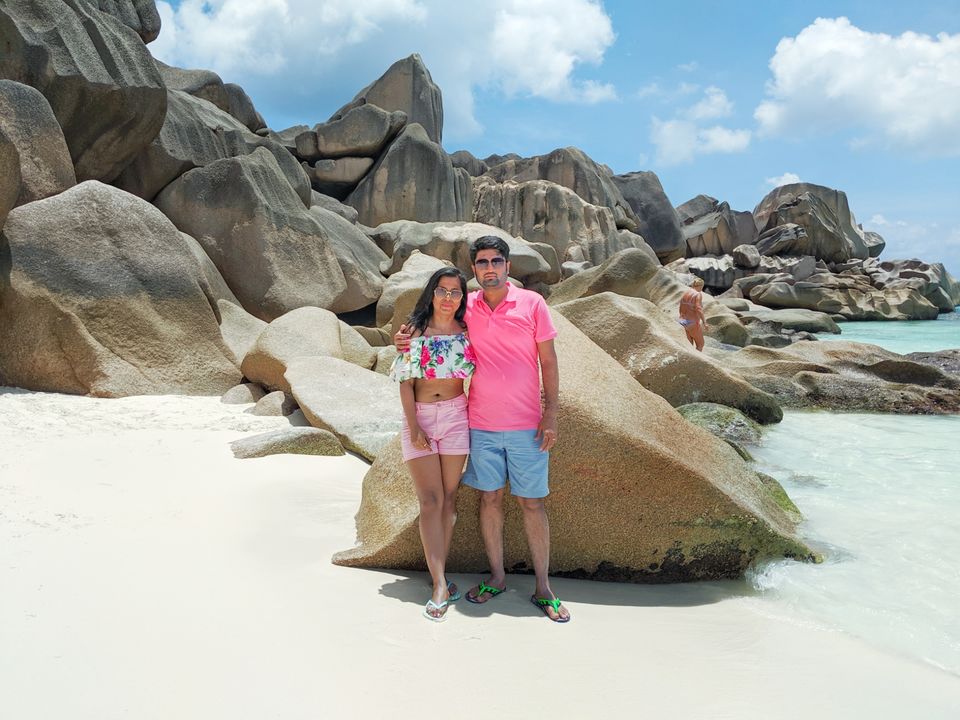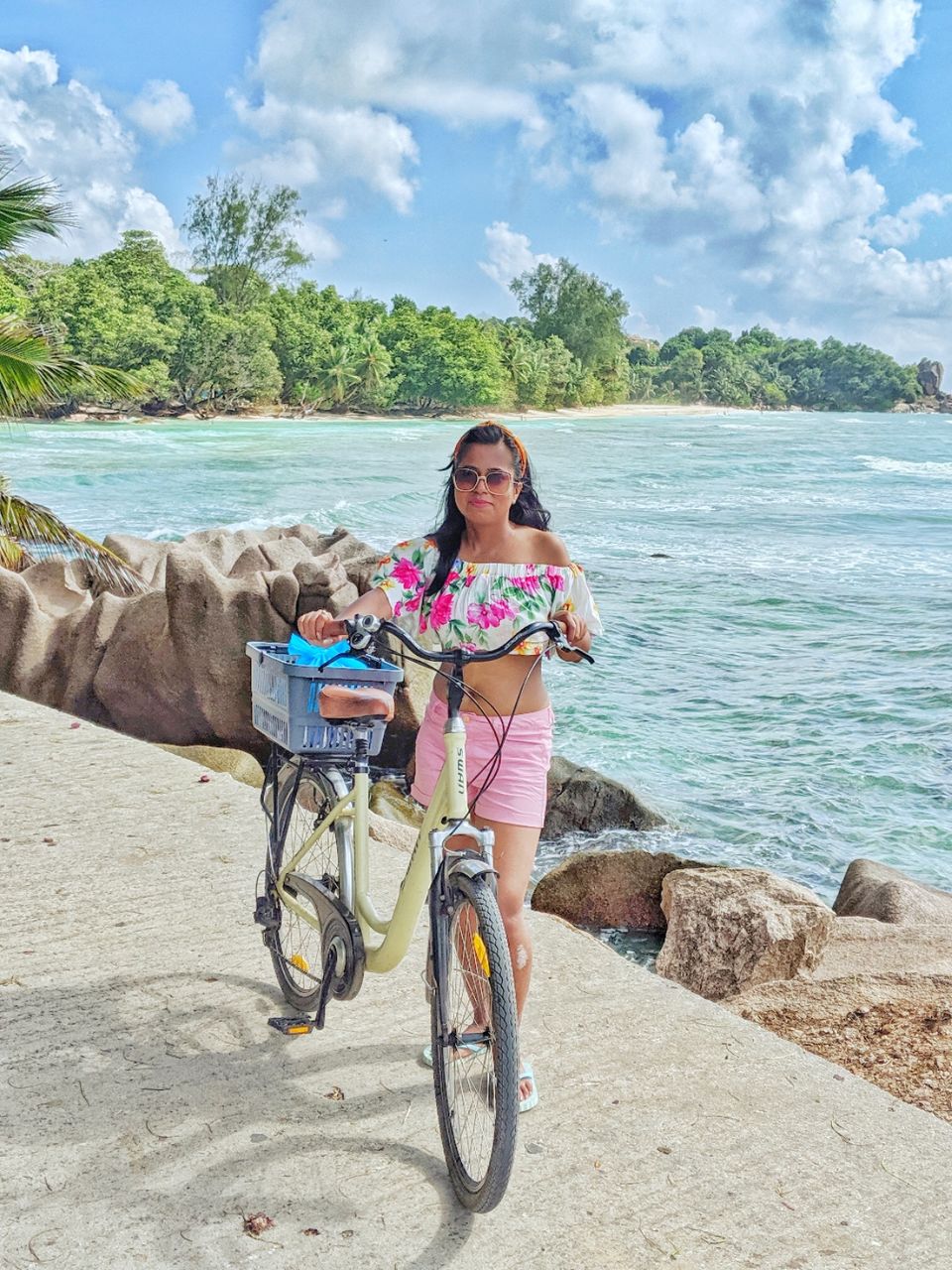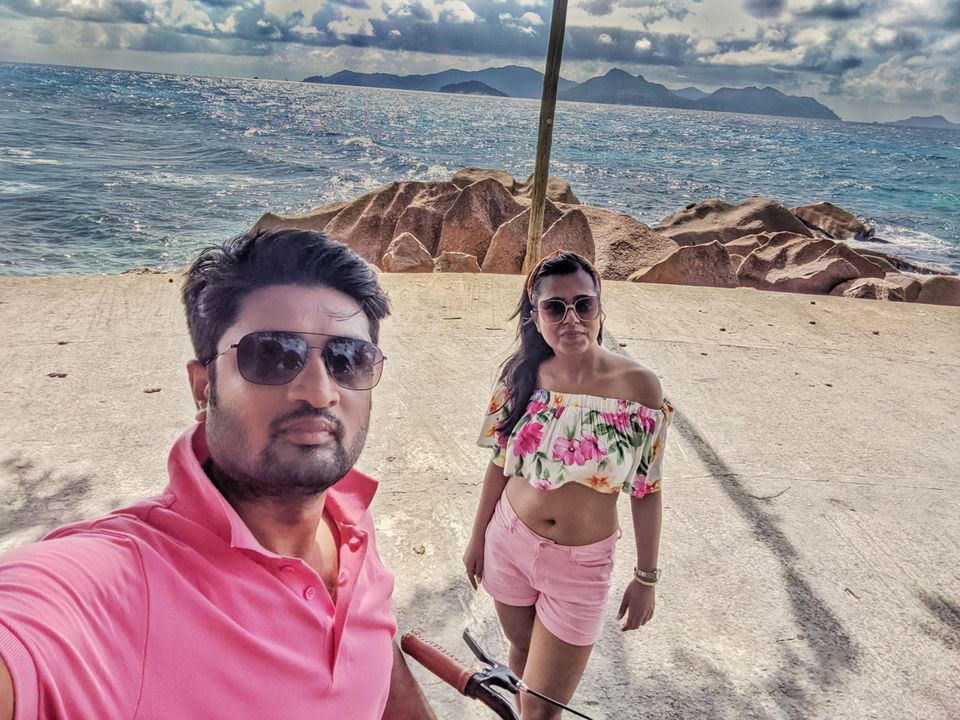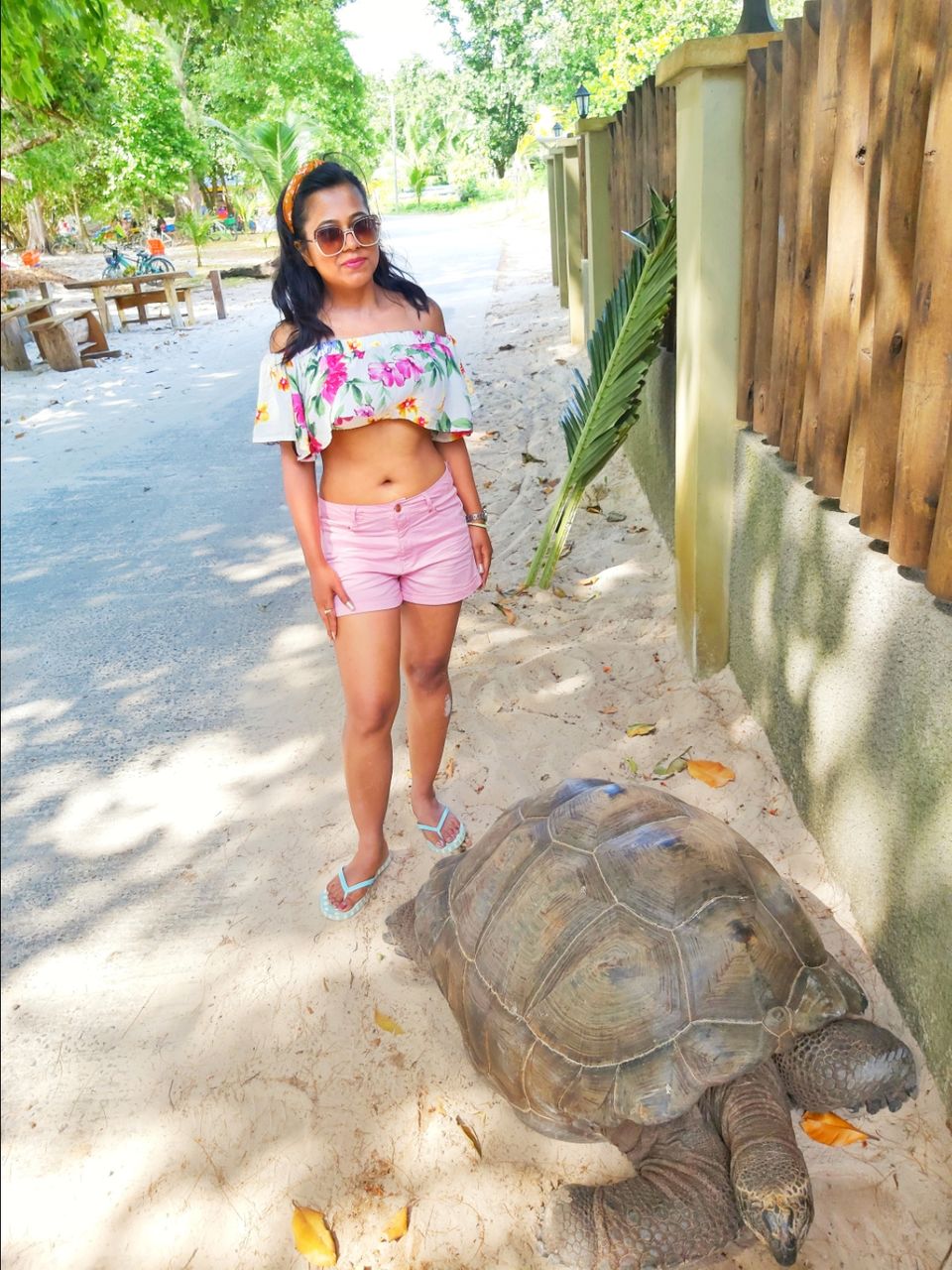 We had our ferry to Mahe at 2 pm. So went to Anse Severe beach which was just opposite to our villa and spent some time just laying on the beach. At noon we went to jetty and had lunch in a beautiful sea facing restaurant. After that we took the ferry and reached Mahe within 1 hour. From the Mahe port we took a taxi to our villa which is at Bel Ombre. The design of the villa was very unconventional. It was literally on top a stream with great views. We took a nap and then went out in the evening to explore the nearby areas. The roads were hilly with a view of the ocean on one side. We went to a restaurant, had some drinks and came back. We dint went to any other place that evening as we were quite tired so we cooked our dinner that night in our villa.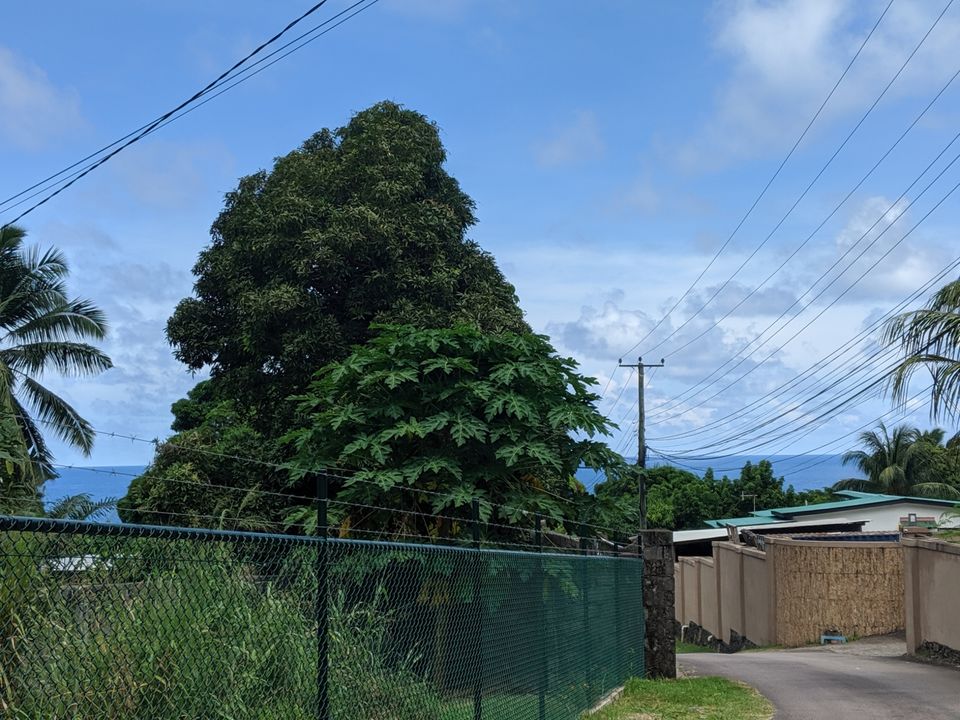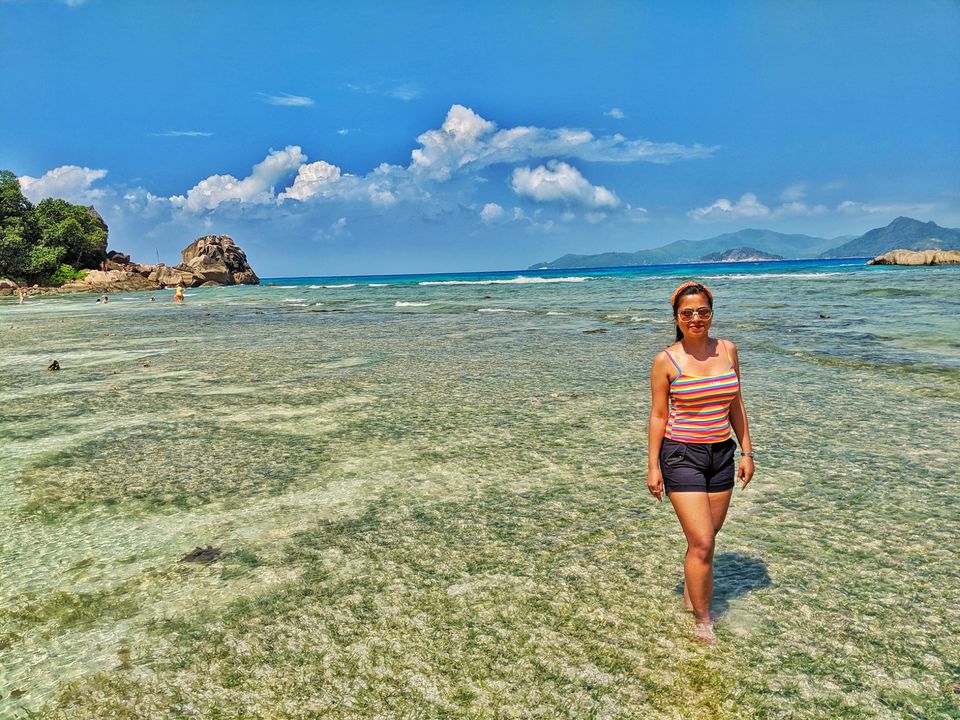 We started the next day quite late . We were quite tired by all the travellings. So we decided to spent the whole day at Beau vallon beach which was just at 2 km away from our villa. We went to beach , spread our beach towel ,read books, took a dip in the waters and sipped cocunuts. We had lunch in a beach side restaurant. In the evening the place become quite lively. We had barbeque prawns, chicken and fish which were very delish. We ended the day with Seybrew ( local beer of Seychelles) watching the sunset by the beach. It was a lazy day but worth it.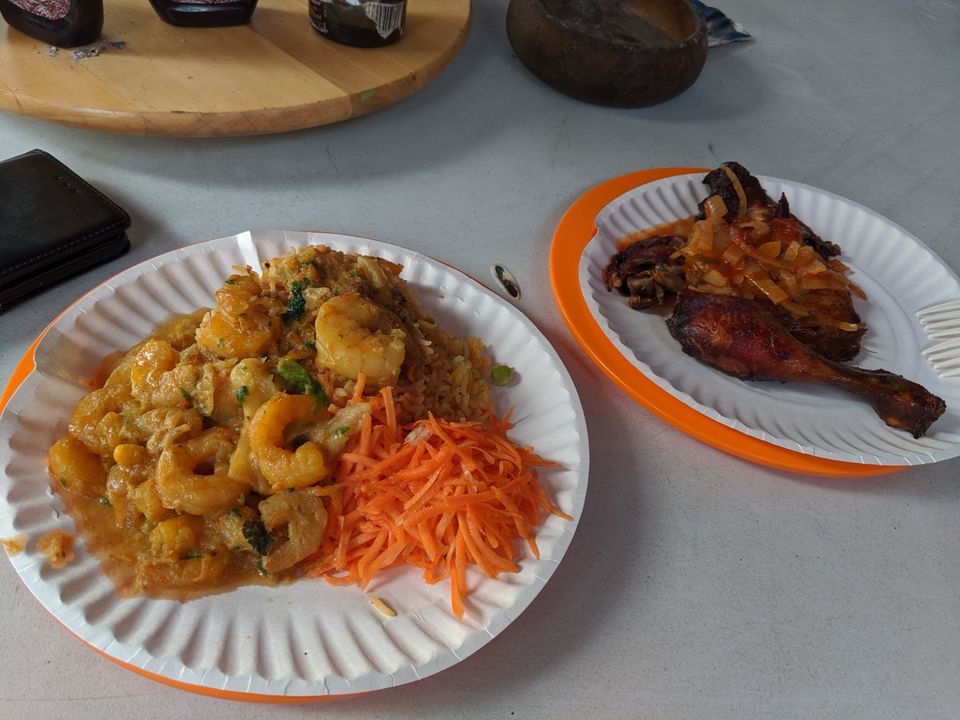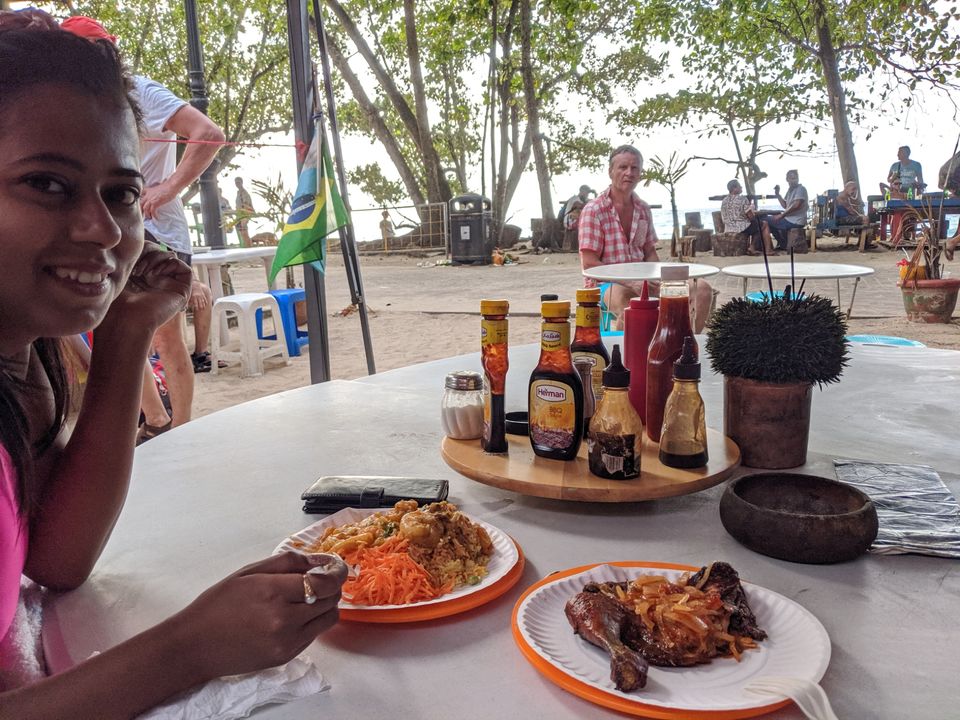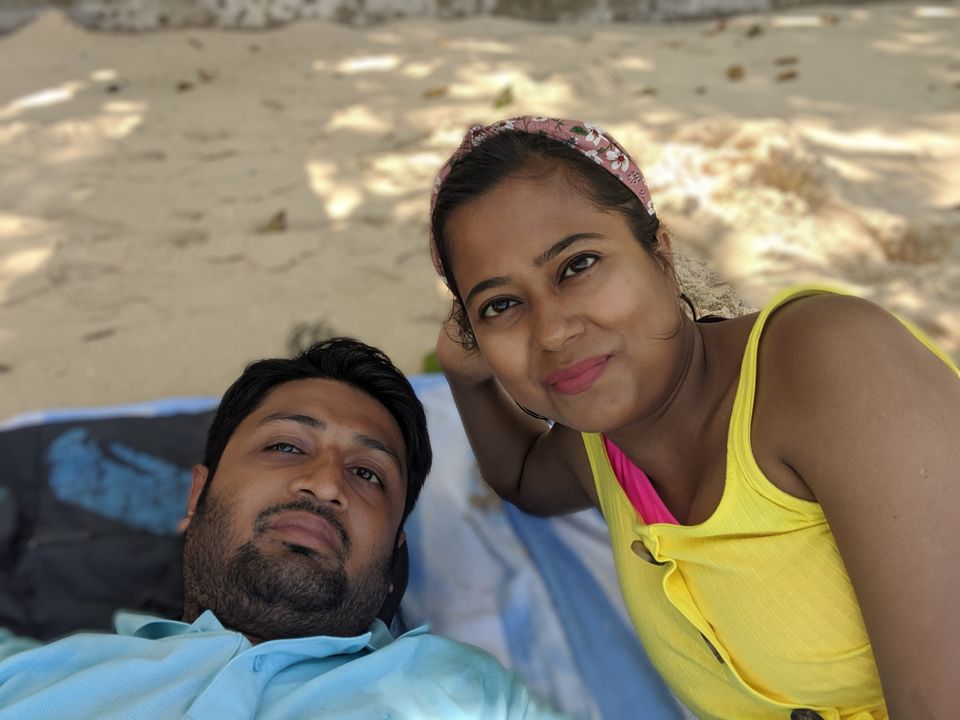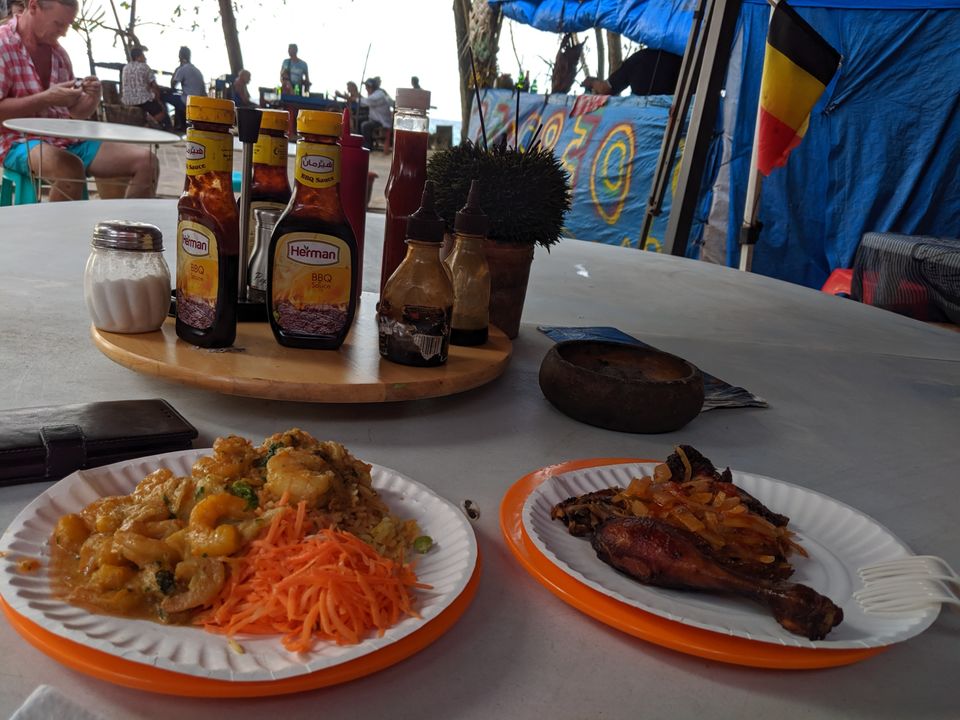 It was our last day at Seychelles. We booked a tour to St Anne Marine National Park the previous day at Beau vallon beach. We got ready and at around 9.30 am the tour operator came to pick us up from our villa. We took a speedboat from Victoria port to the islands. We reached the first island within 20 minutes. The beaches were pristine and very less tourist. We walked by the beach and saw many sea creatures. After spending about 1 hour we went to the next island. There the guide took us to the part where the giant tortoises were strolling freely. We feed them leaves and got to know many interesting facts about them. After that we were taken to another island where they had arranged our lunch. After that we returned to Victoria and they dropped us at our villa. We took our luggage and booked a taxi to airport. We reached airport on time and it was time to bid aideu to Seychelles. We reached India on 26th February. And after 1 month lockdown was announced in India due to Covid 19 pandemic. Earlier we thought of taking little break after our marriage and planned to go to Seychelles on March. However due to leave issues at office we went to Seychelles on February and that turned out to be one of the best decision we took. Now God knows when will this Corona end and we will be able to satiate our wanderlust again.
THANK GOD !! WE WENT ON TIME!!