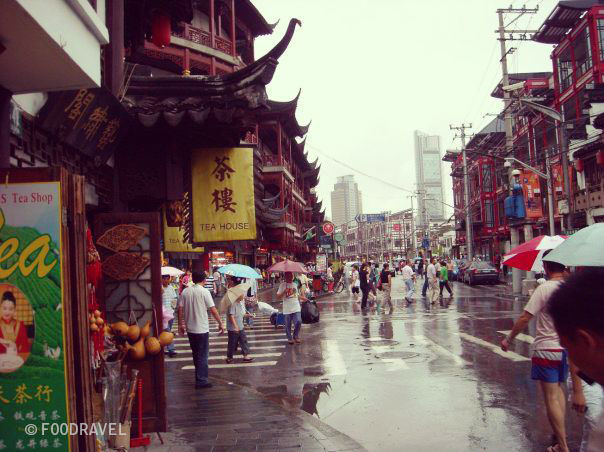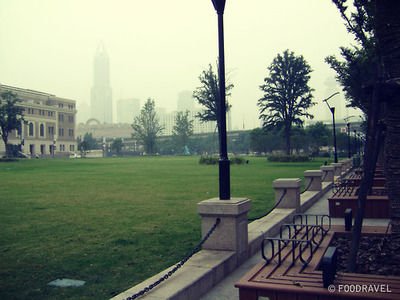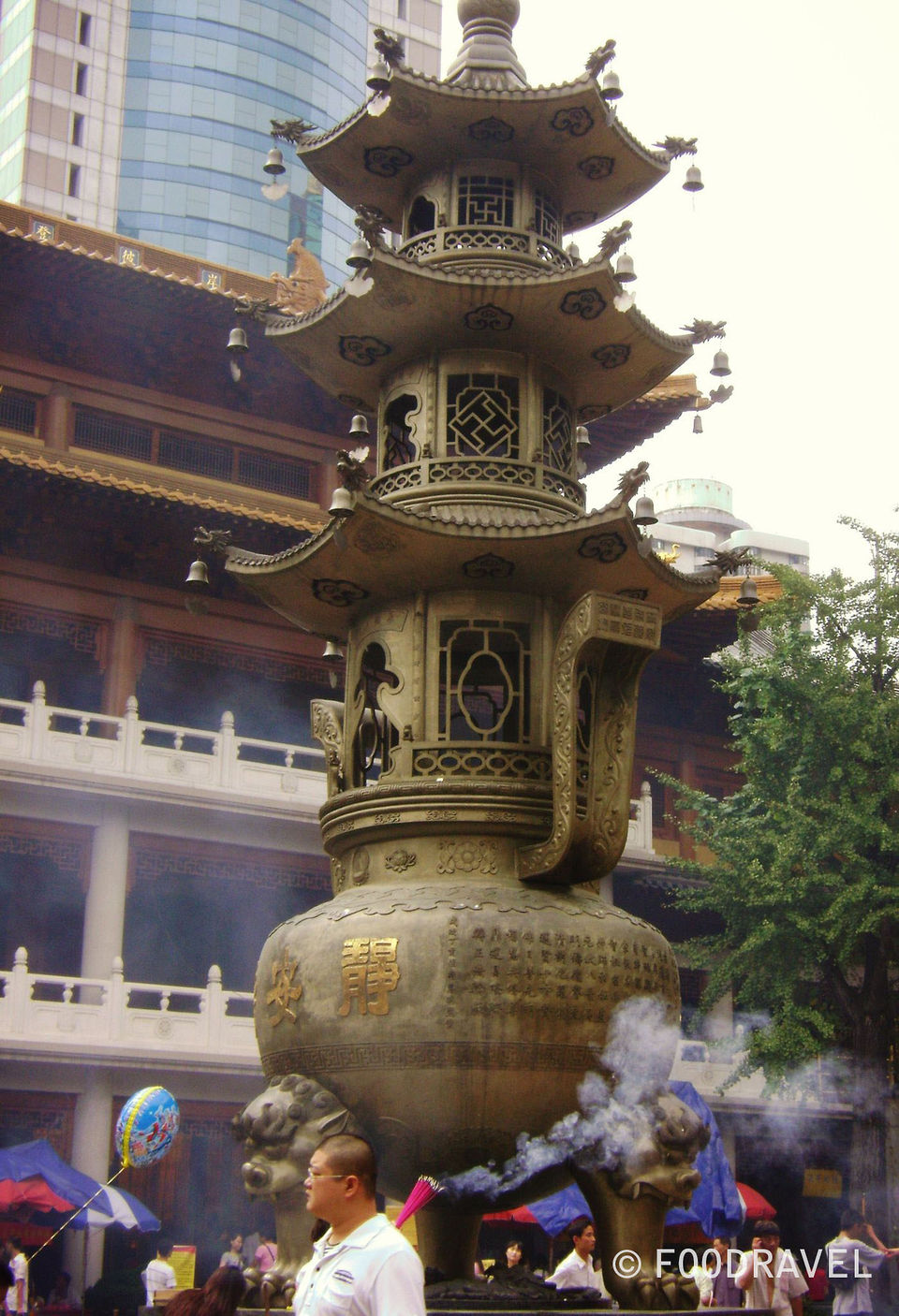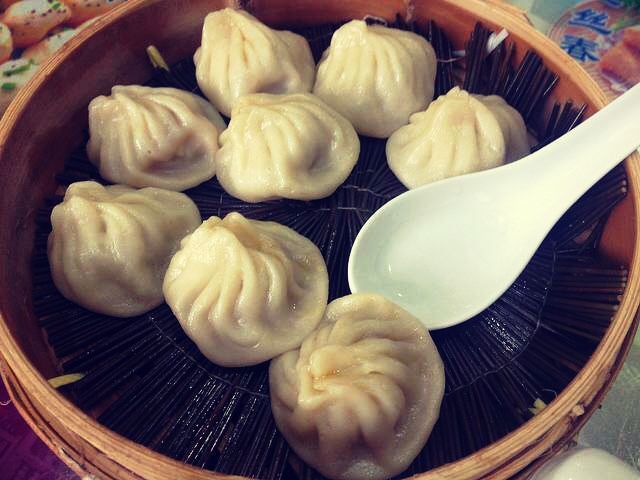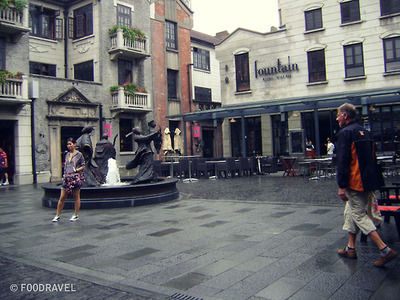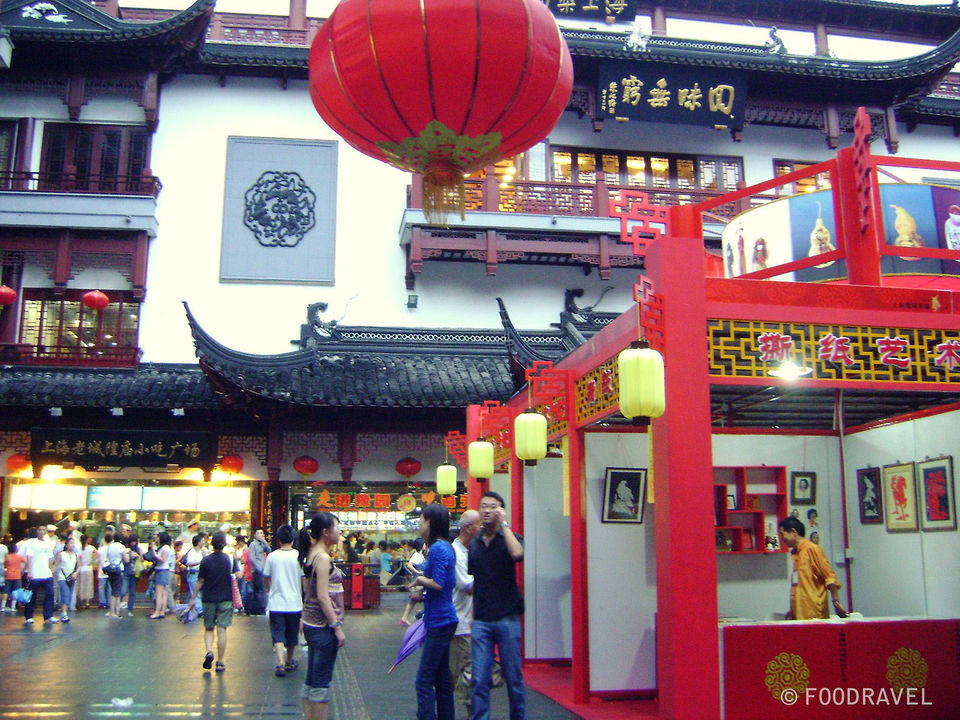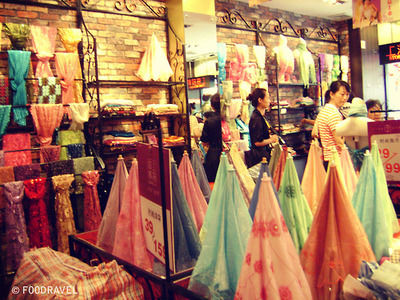 An Art Fair in September 2008 took me to the city of Shanghai. After a long gap I was travelling somewhere out of India and was waiting to see what Shanghai had to offer to a not so novice traveller like me back then. As I stepped into this city I felt like a tiny dot in the universe. Tall building, shopping malls, glitz, glamour, swanky cars Shanghai leaves you floored. The air is so stylish and buzzing you can't help but feel the vibrant pulse of the city.
The exhibition centre a marvelous structure gave me such a grand welcome for the three days of the fair that I couldn't wait to explore the city for the rest of the days. After seeing the who's who of Shanghai at the fair I craved to see what it is to be a local of the city. And truly the joys of Shanghai are on the streets, where everyday life unfolds with bewildering variety. The Yuyuan Road and the Xintaindi district are places screaming with history and culture of old Shanghai. Here you will see old people enjoying a lazy day and also witness a Prada clad women entering a gallery. It's an eclectic mix!
If you want to look back on the bygone days of Shanghai, the Shanghai Yuyuan Street will lead you to to a tunnel to 100 years ago. The epicenter of Shanghai's tourist market, this area is clustered with stalls and vendors selling funky Chinese memorabilia amidst the classical Chinese architecture. Though kitsch and crowded, this is actually a lot of fun to wander around and a great place to pick up souvenirs and gifts with chopsticks, scarves, umbrellas and Chinese lanterns and the list is endless. Lots of shops create these incredible stamps with your name in Chinese script which is so beautiful. You can grab a snack to keep your energy levels up as well. This street is a perfect way to enjoy a regular day at Shanghai.
On the other hand Xintiandi district with its cobbled street gives you a whiff of nostalgia which would date back to the 18th century. Buzzing with tourist activity and expats Xintaindi is a stylish corner of Shanghai. It is a compound of old houses turned into a complex of restaurants and shops so if you get tired of walking and shopping you can sit back and enjoy a cup of coffee or enjoy a nice meal at some quirky cafes. In the heart of Shanghai is the Jing'an temple where you can escape the city rush. And that's one of the most charming aspects of this temple; plentiful amenities with a touch of tradition.
The food in Shanghai was a bit of a surprise for me as I don't eat all kinds of meat. But nevertheless I did find some interesting eats to keep me going through my trip. Shanghai is a Momo paradise! Made with vegetables, chicken or seafood these momo's are little balls of happiness. I think I can comfortably live my life eating them and never be bored. Something which was new to me was the Shanghai hot pot…so they basically served me a pot of boiling water with raw chicken and raw vegetables which left me utterly confused. I honestly didn't know what the hell was I suppose to do with those three items. Until a generous soul at the restaurant saw my bewildered face and explained what was I suppose to do. So you dip the chicken in the boiling water let it cook and then dip them into some six sauces and voila it tastes amazing. So even though it looked scary it was worth it.
Shanghai has some hidden gems and all you need to do is keep your eyes open and take in the local air to feel a part of their culture. China waiting to see you soon!