It was a little after twilight near the majestic Al Noor islands overlooking the ripples of Khalid Lagoon. Across the lagoon, 330 beautifully lit up Palm Trees stood radiating its reflection, while gracefully dancing like fireflies in gentle evening breeze. This is a sight from one of the locations of the 9th Sharjah Light Festival this year.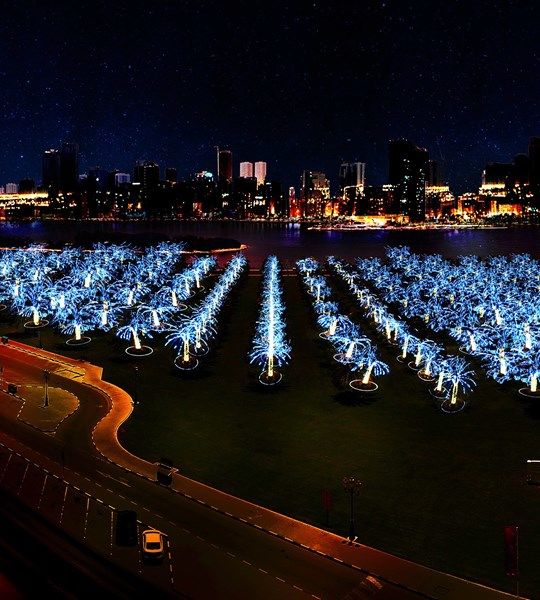 Also known as the Cultural Capital of UAE, Sharjah is a city vibrant from within. Rooted in its traditional beliefs interspersed by the boons of science and technology, Sharjah becomes a well curated canvas during its Light Festival every year in February.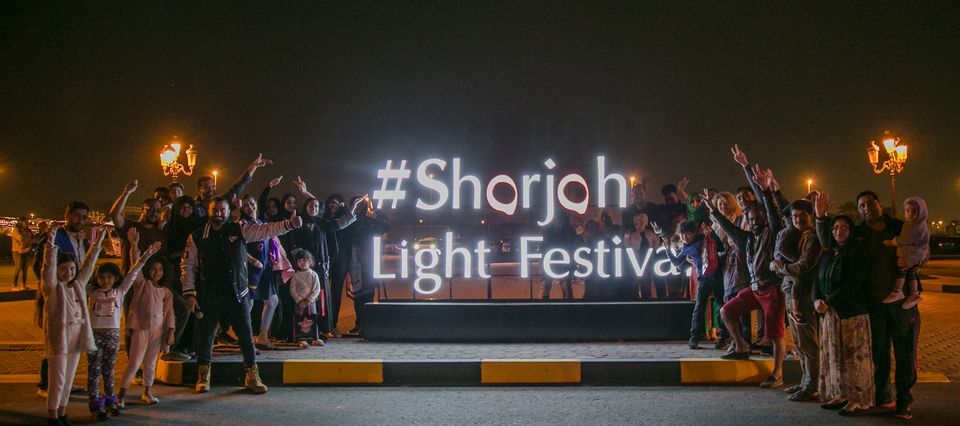 Spread across 16 different locations, each show in the festival narrated a unique story, curated by renowned artists from all over the world. All these stories unfurled in the form of light and music show on iconic constructions like the University City Hall, Police Academy,Heart of Sharjah, Al Noor Mosque, Al Qasba in the West to Municipality buildings in Kalba and Khorfakkan in the East Coast of Sharjah.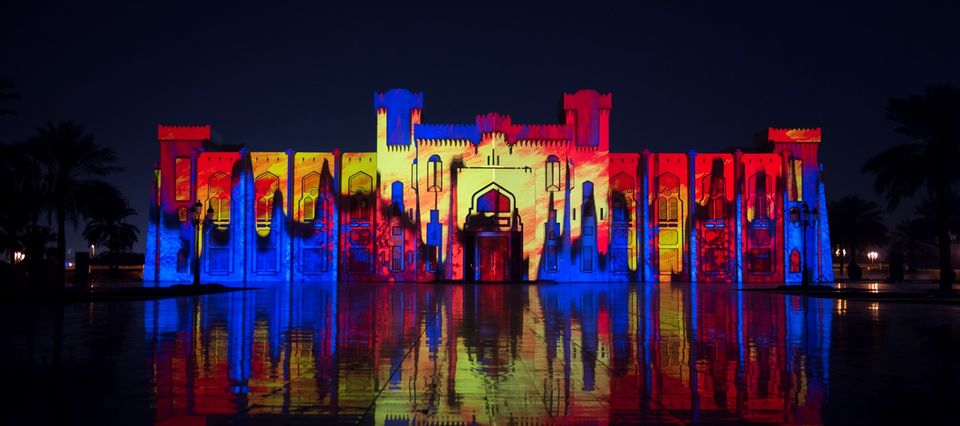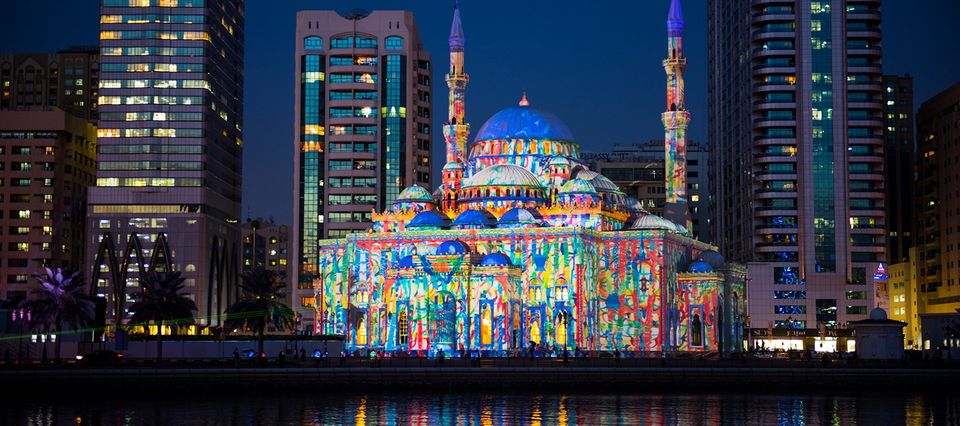 Each show lasted 10- 20 minutes and repeated every 5 minutes. The show timing this year was from 6 pm - 11 pm on weekdays and continued till midnight on weekends (Friday & Saturday). Hence, you are free to watch your favourite show more than once before exploring the the next location.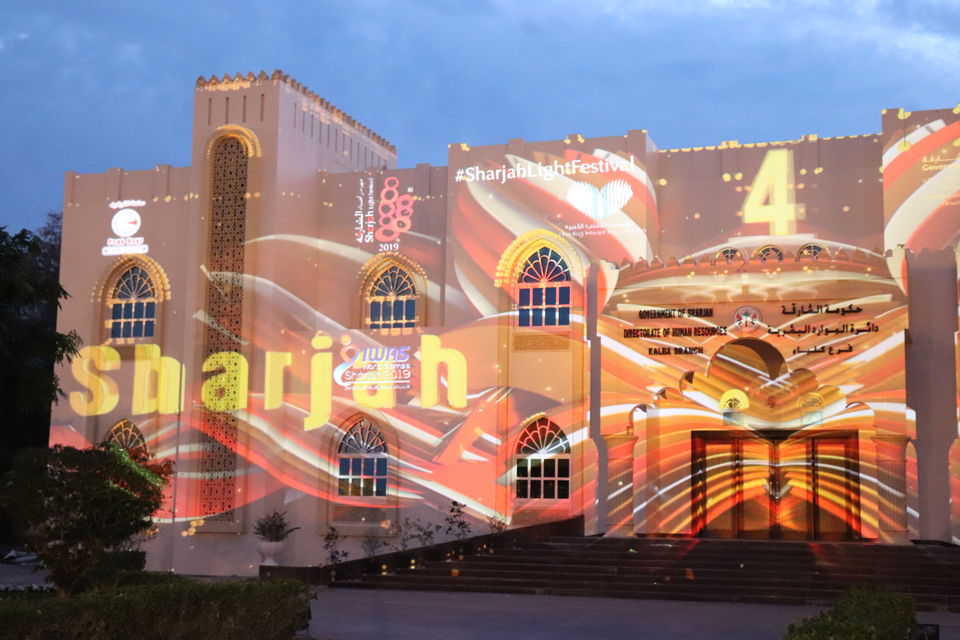 As the city completely transforms into a visually delicious appetite during the Light Festival, the closing ceremony at Al Majas Waterfront is indeed a dessert not to be missed. Boats in the shape of dragons, spit fire in the blue waters, while fireworks illuminate the serene February sky. The closing carnival liberates the whole city of its petty worries while blessing it with more prosperity and love.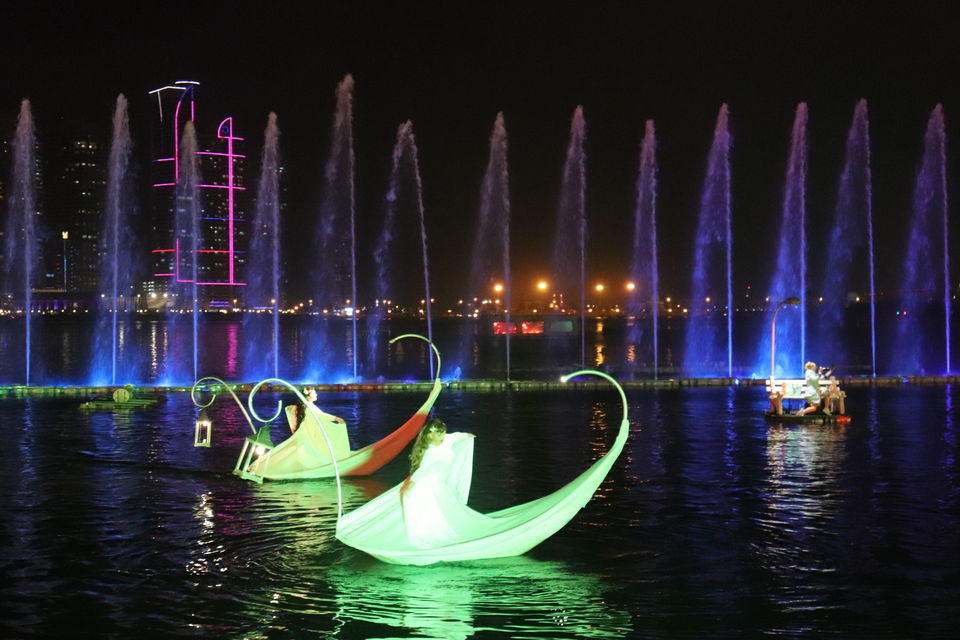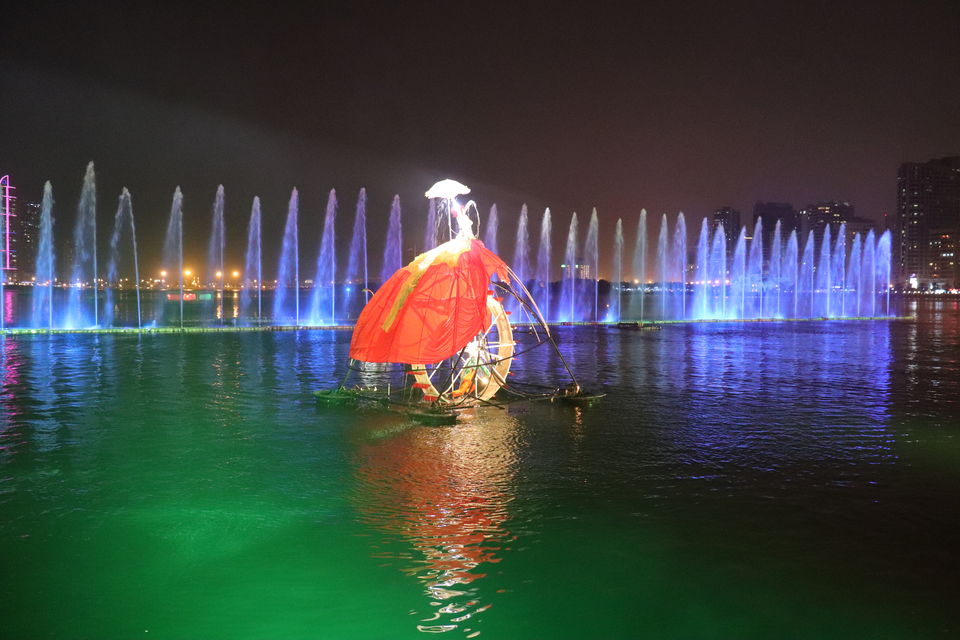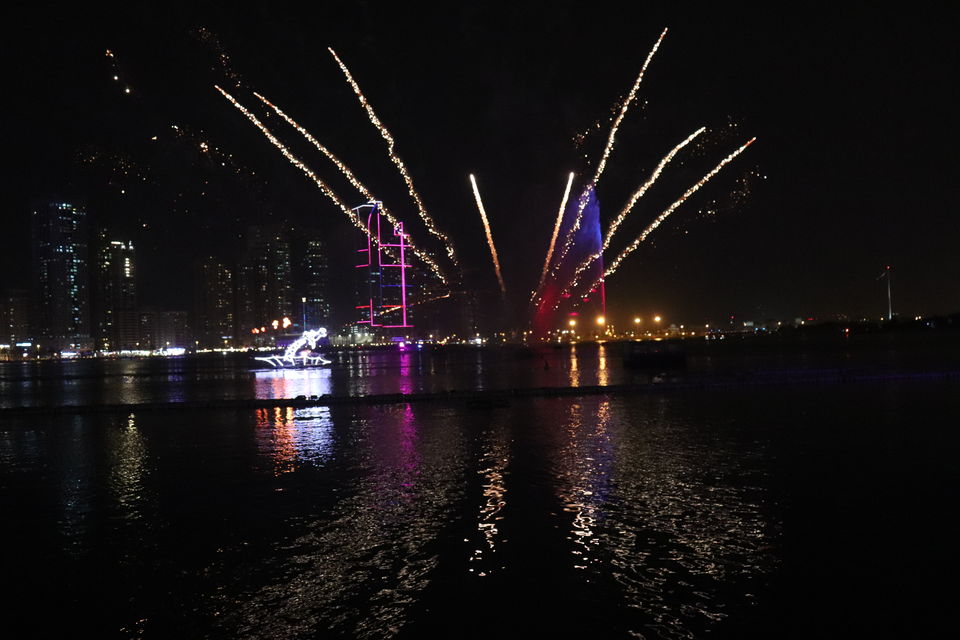 This year's Light Festival was scheduled from 6-16 Feb and was reportedly attended by more than 1.2 million people from all across the globe.
Sharjah is very Economical and is geographically close to India, making it a must visit weekend destination for us.