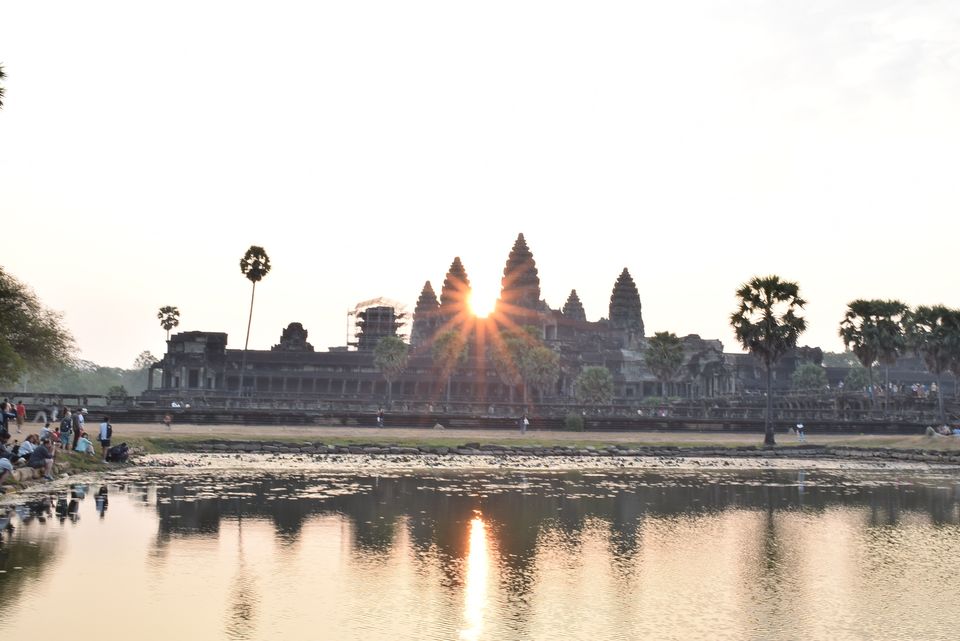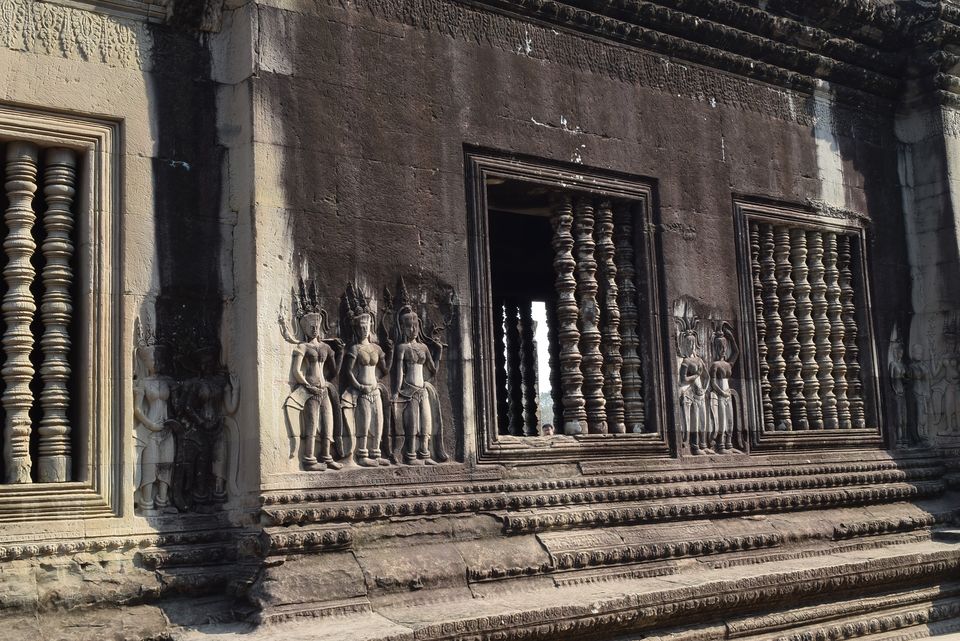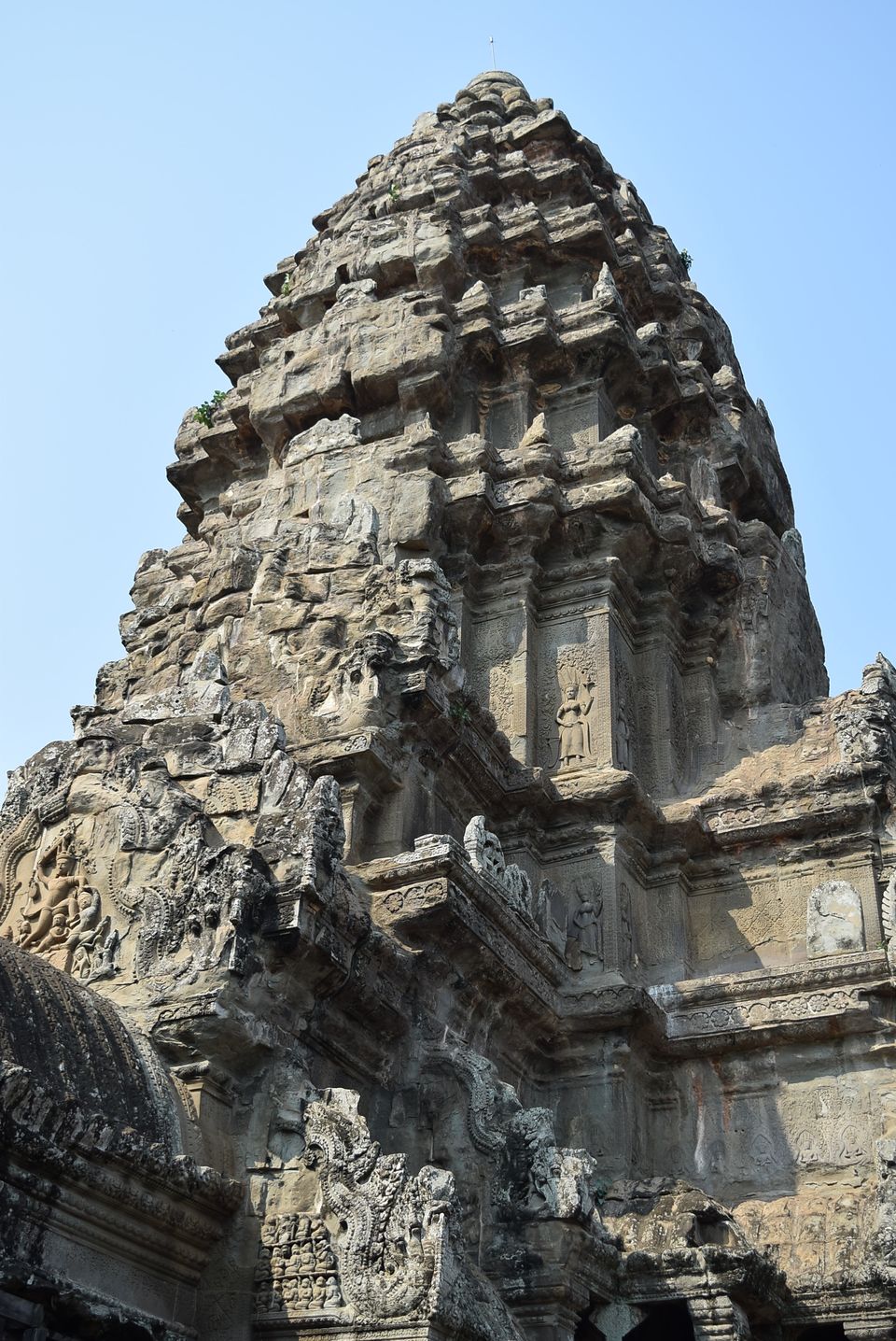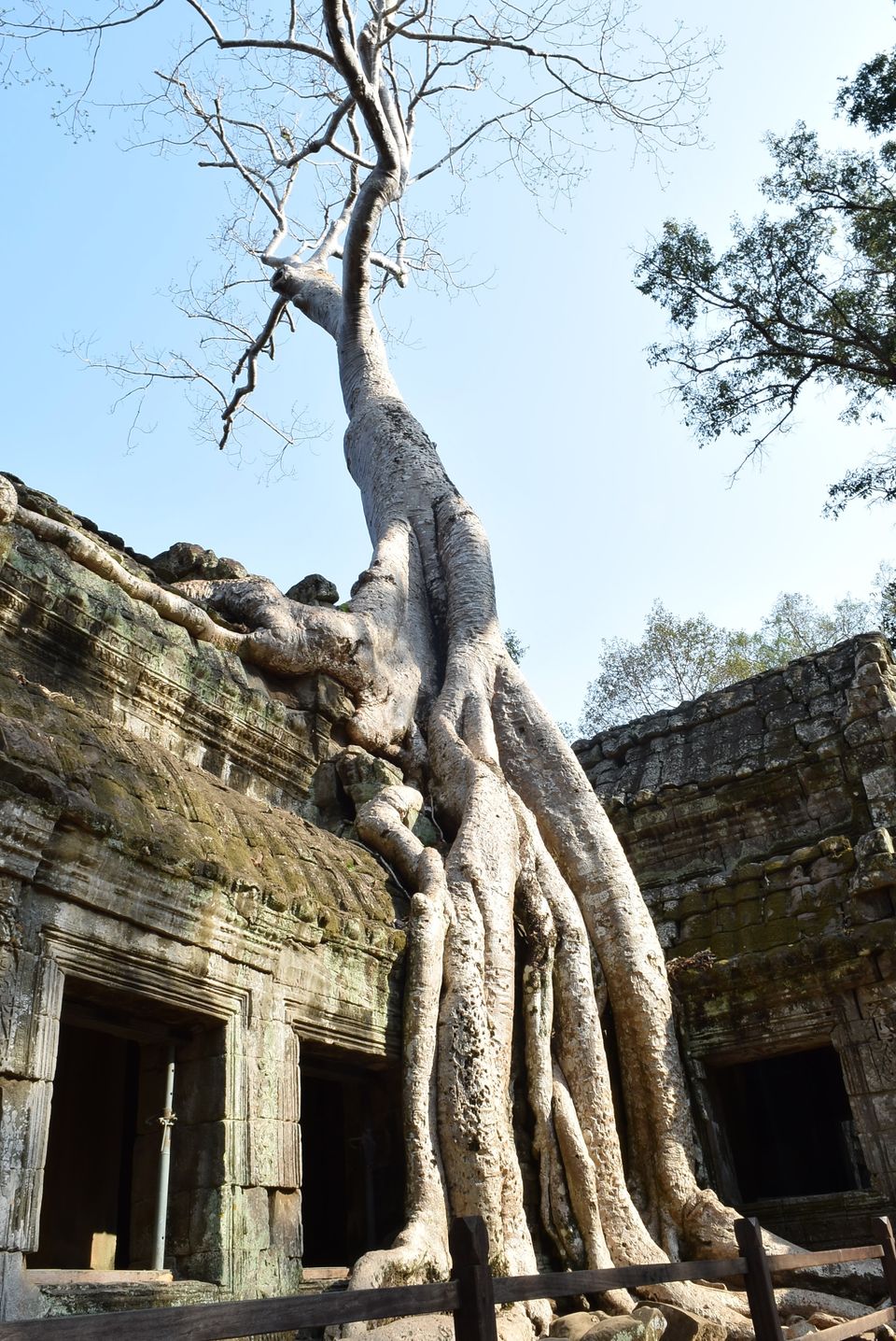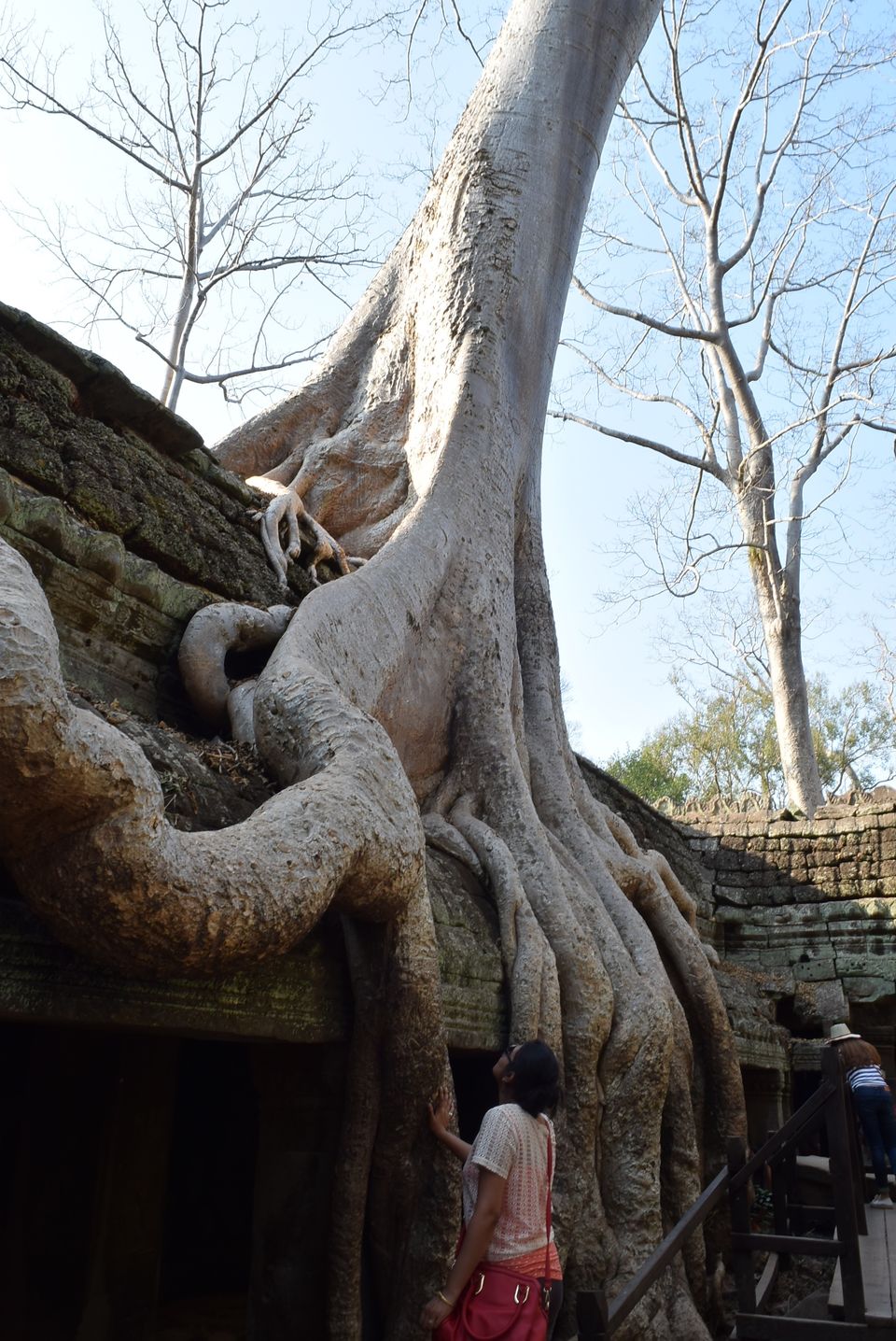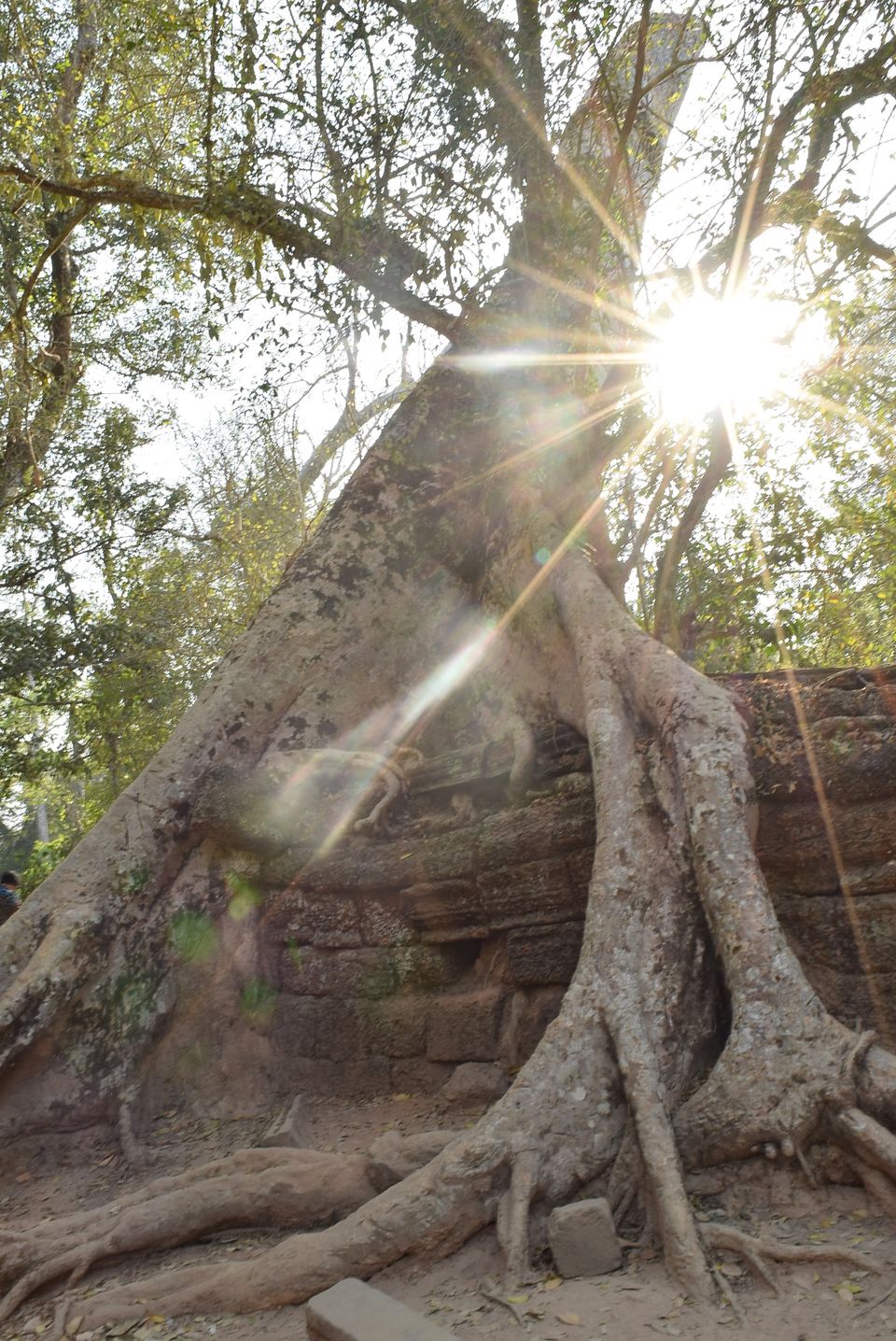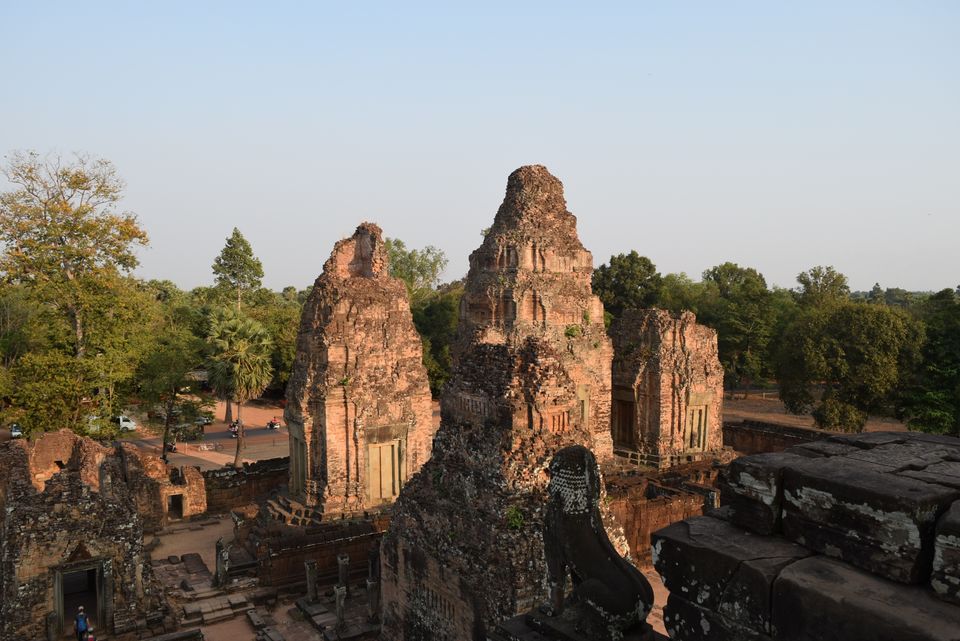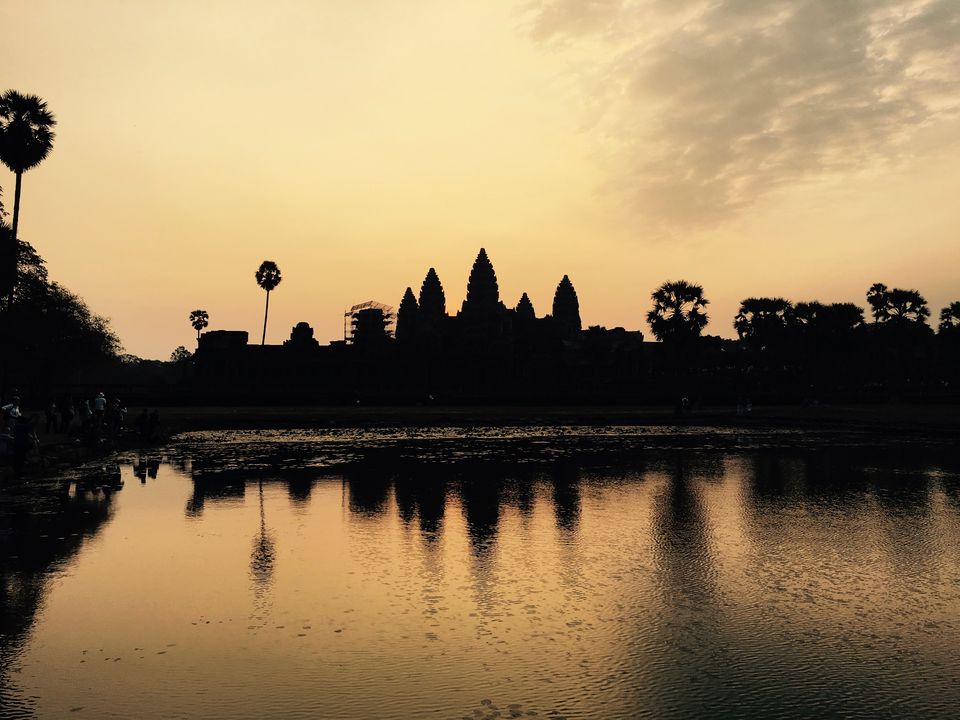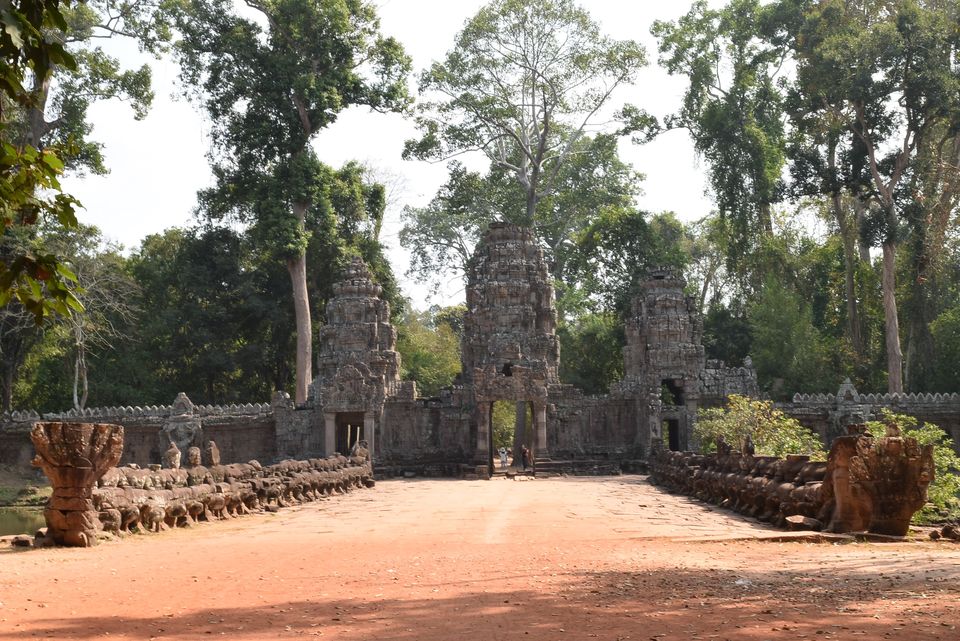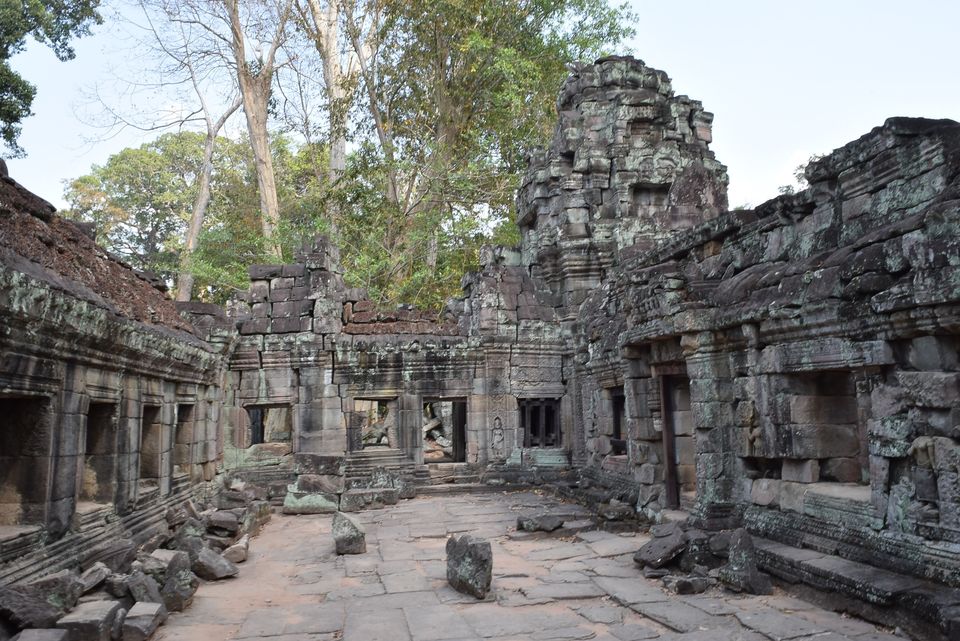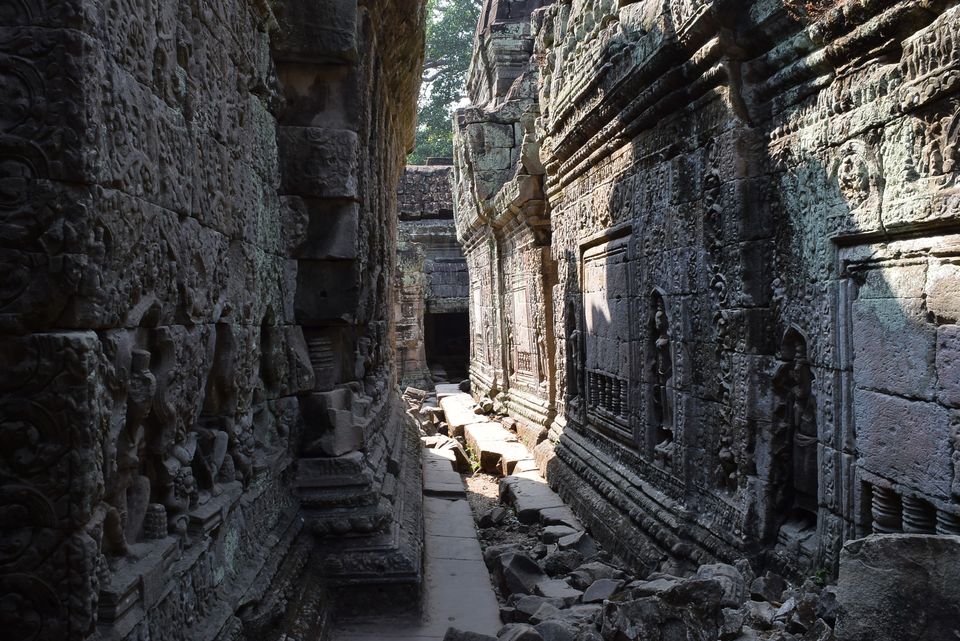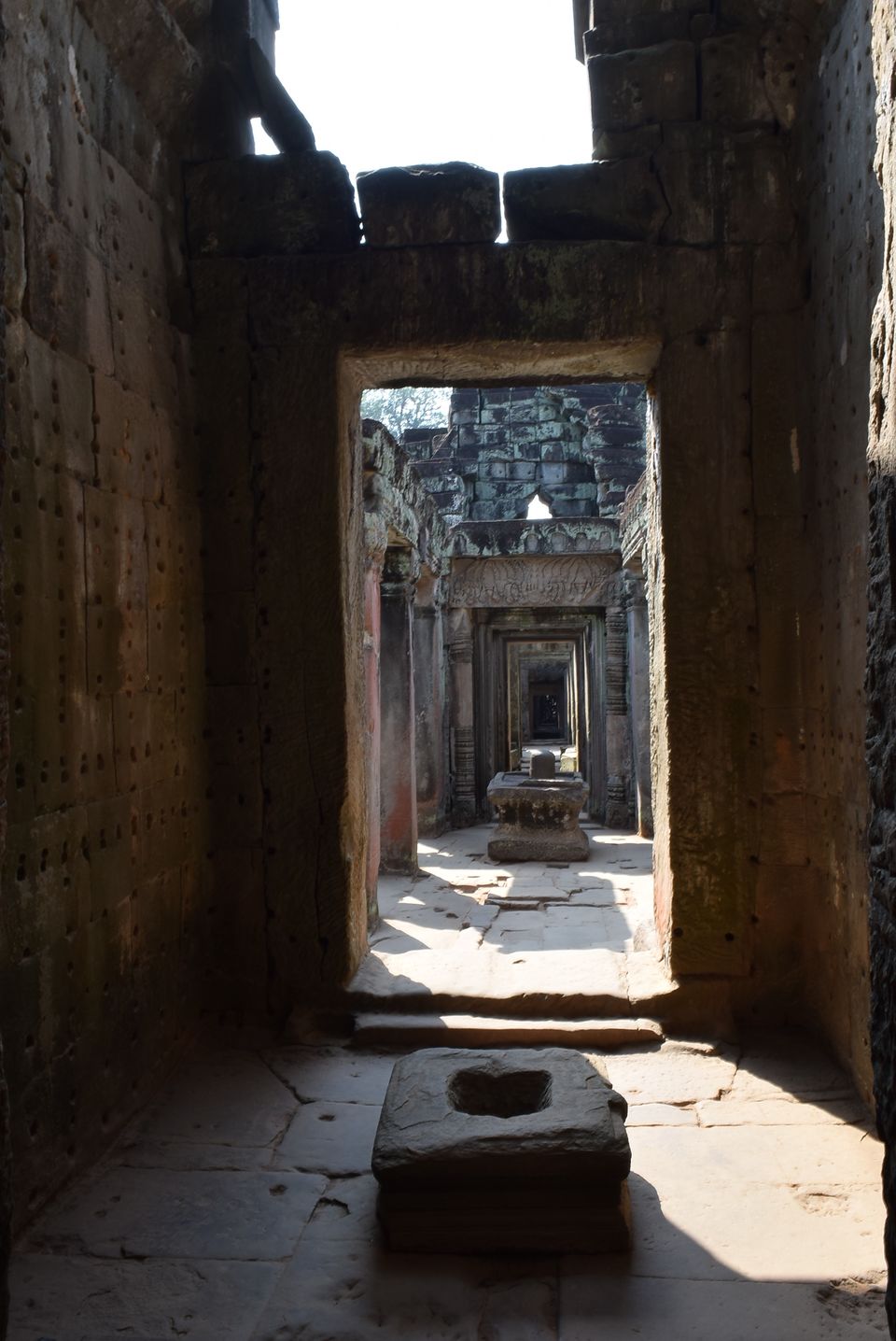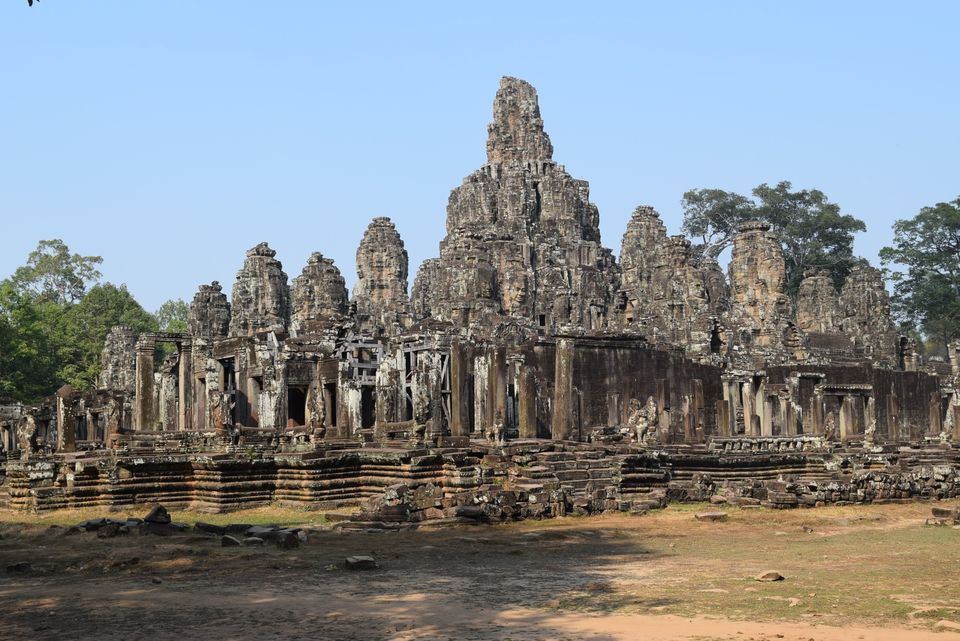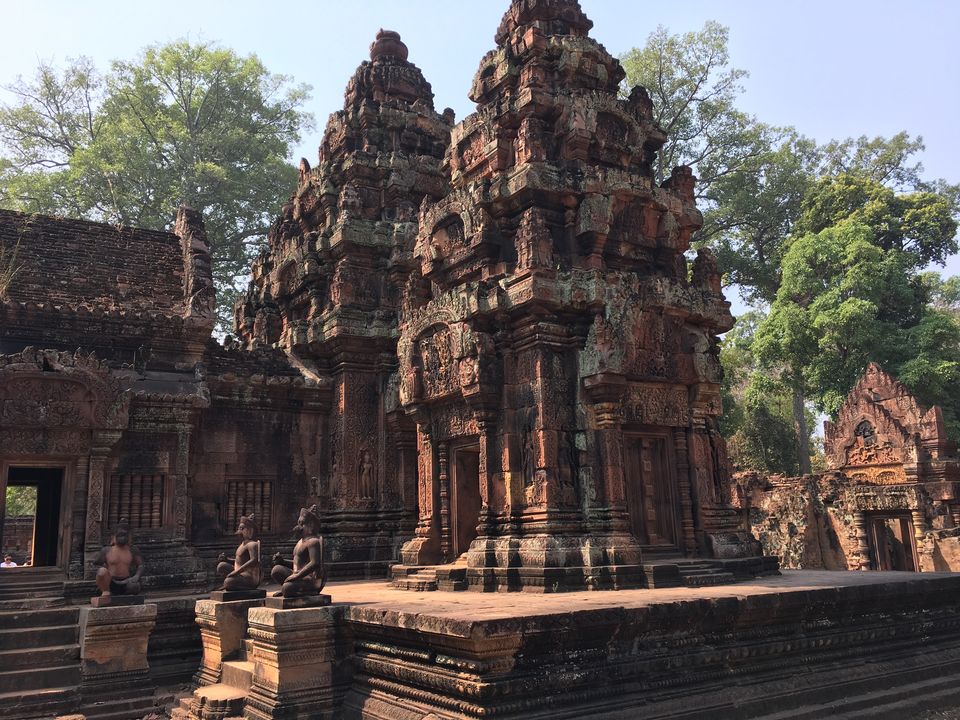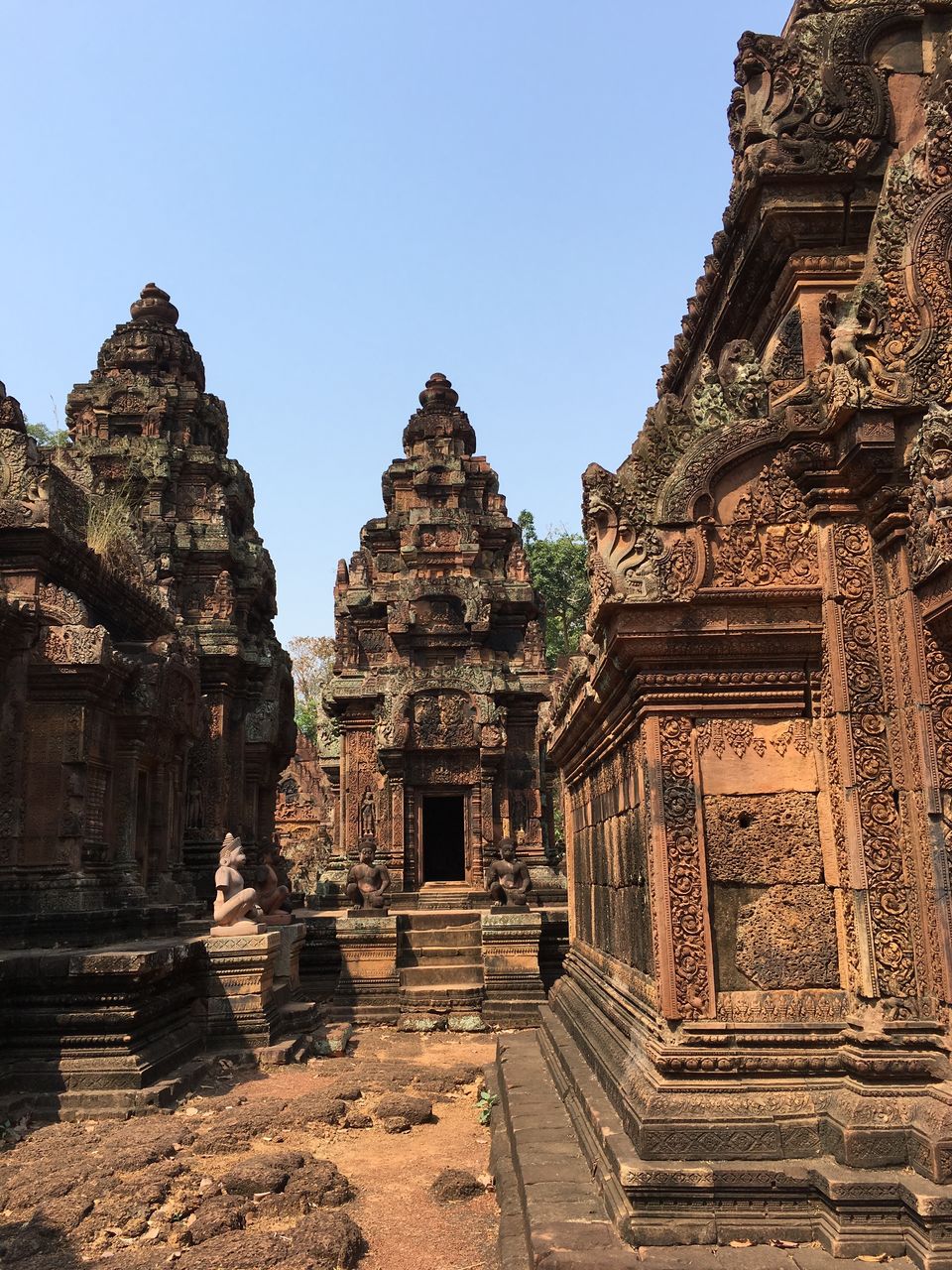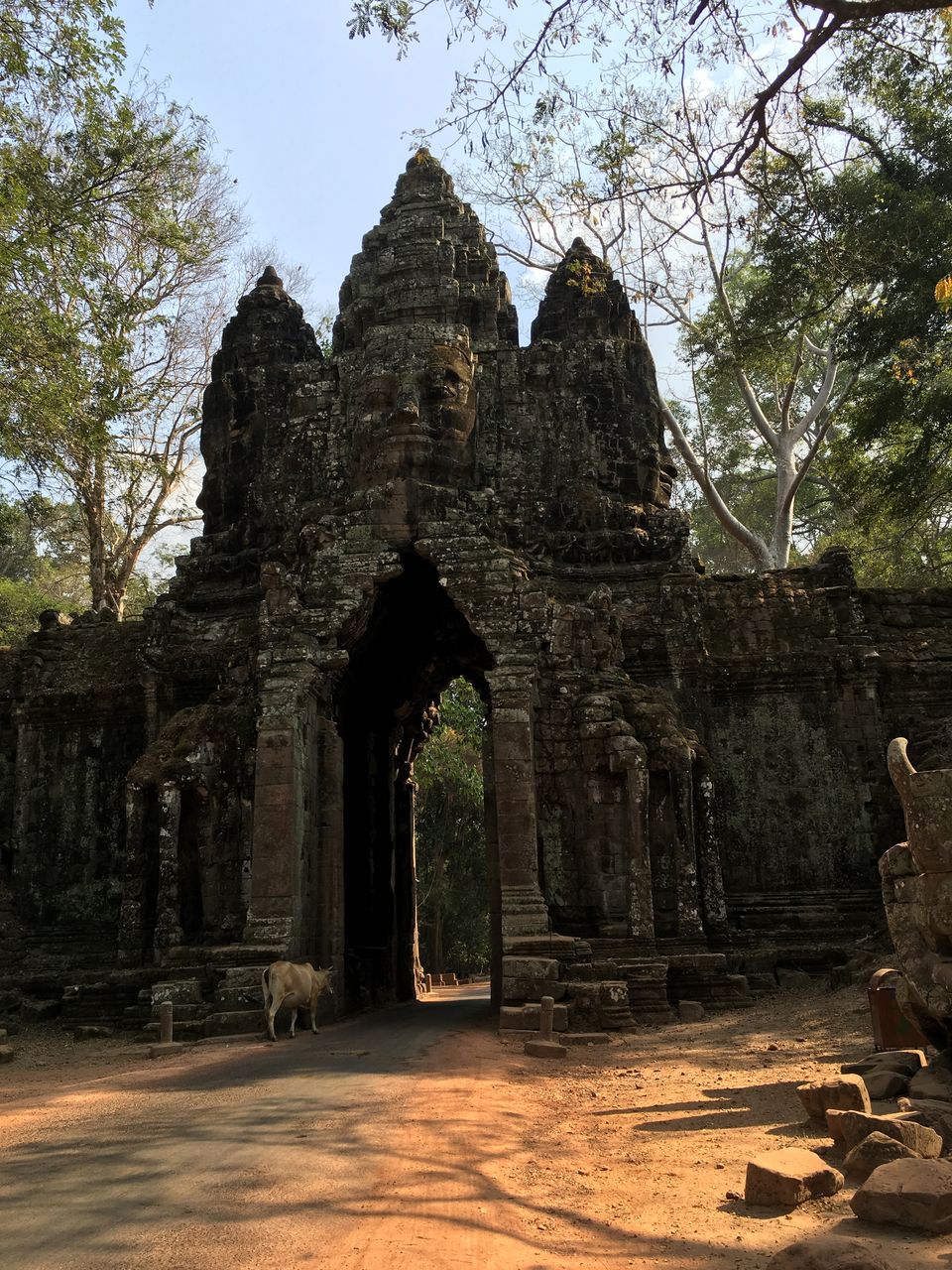 We spent our first wedding anniversary exploring the beautiful city of Siem Reap and fell in love with it! A history buff's paradise, the city houses scores of ancient temples apart from the magnificent Angkor Wat. Cambodians are lovely people and go out of their way to make your stay comfortable in their homeland. We stayed at Pavillon D'Orient Boutique hotel which is one of the best boutique hotels I have stayed in so far. Their service is top notch and they provide you with a personal tuk-tuk driver for your stay! Highly recommended!
Siem Reap is 2 hour flight away from Singapore. We stayed there for 4D3N and here is our list of our favourite temples (in that order)!
11. Prasat Kravan: Probably the smallest temple complex, we visited it on our way to Ta Prohm. It is certainly less impressive than other temples.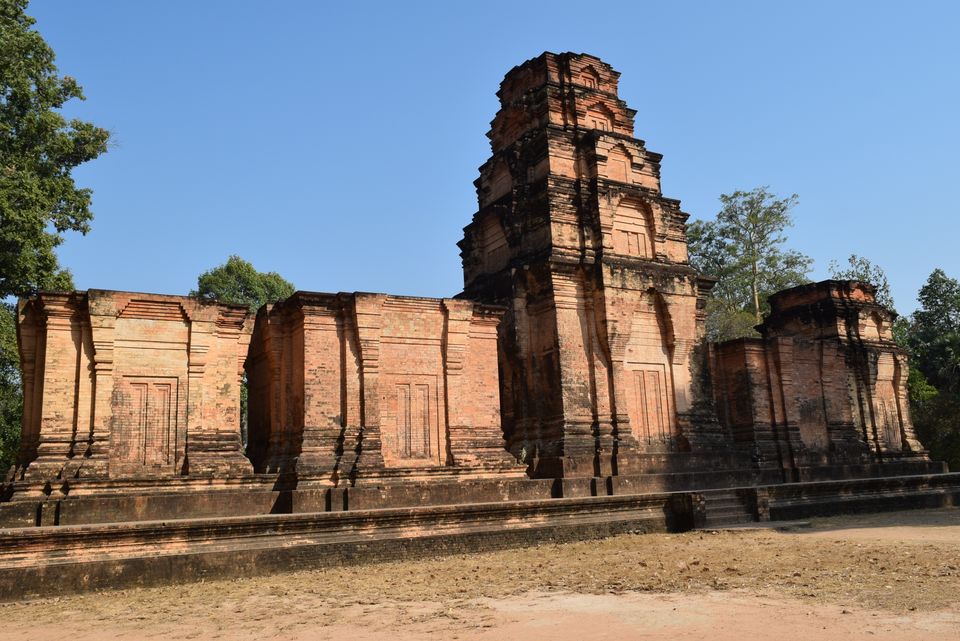 10. Neak Pean: Situated in the centre of a man-made pond, it is a small but pretty temple complex. A long walk through a wooden bridge surrounded by water and wasteland leads up to the temple. Worth a visit since the layout is quite different from other temples.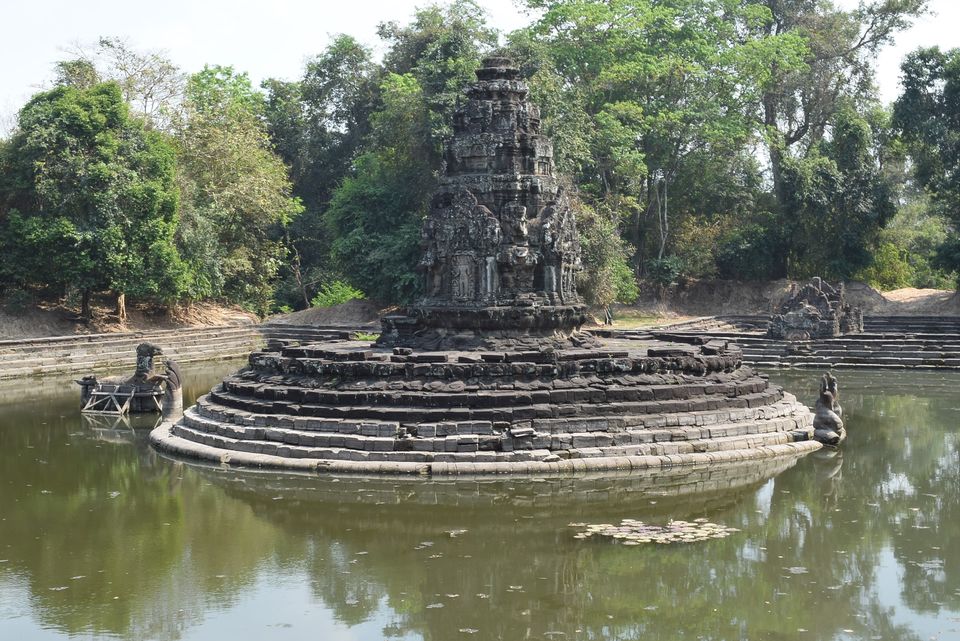 9. Baphuon: Situated close to the iconic Bayon temple, this temple is part of the Angkor complex in the ancient city of Angkor Thom. Its a large and impressive temple which is a must visit. Look out for the intricate carvings on the Terrace of Elephants and the Terrace of the Leper King and spend some time appreciating the Giant Buddha carved out at the back of the temple.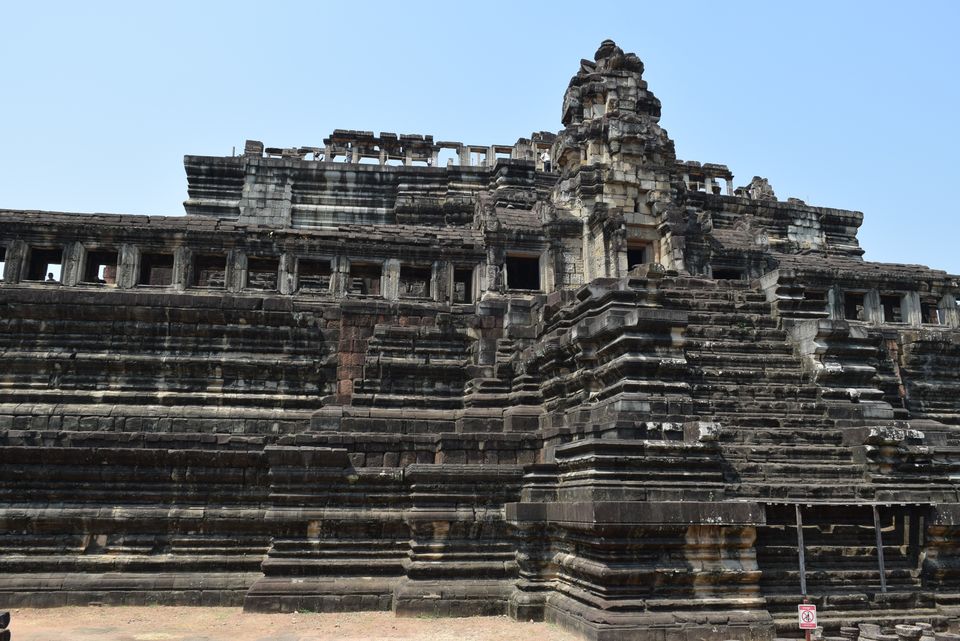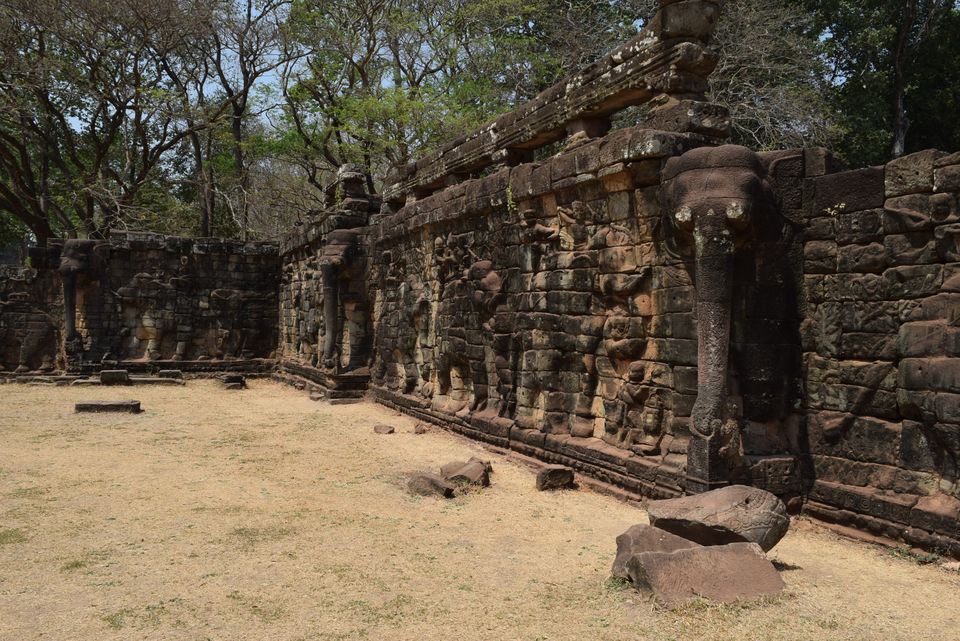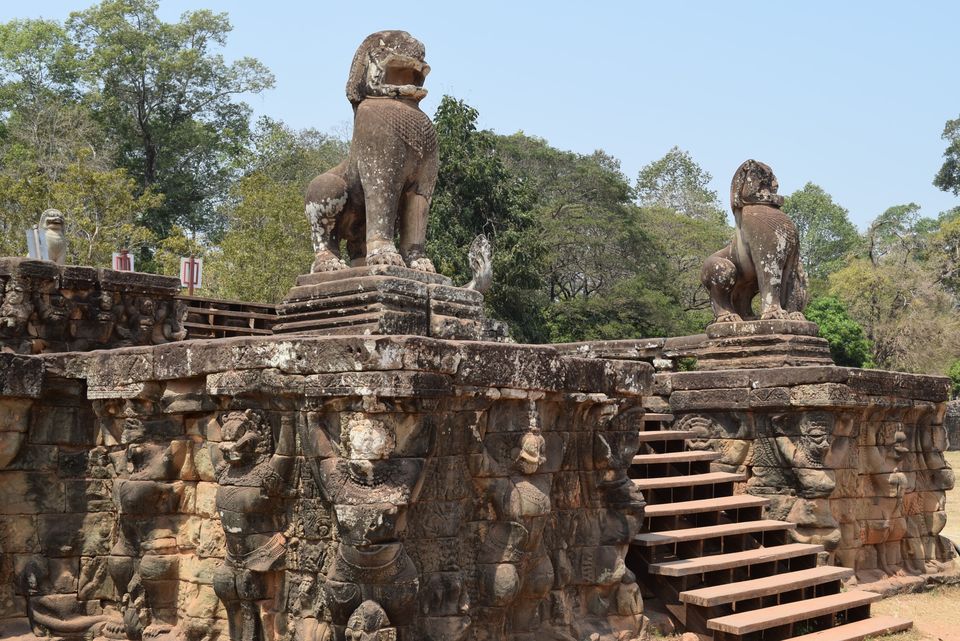 8. Ta Som: One of the smaller root temples, it is a perfect example of man-made structures uniting with nature in the form of giant trees growing out of the temple ruins. One of the most charming, smaller temples and a must visit.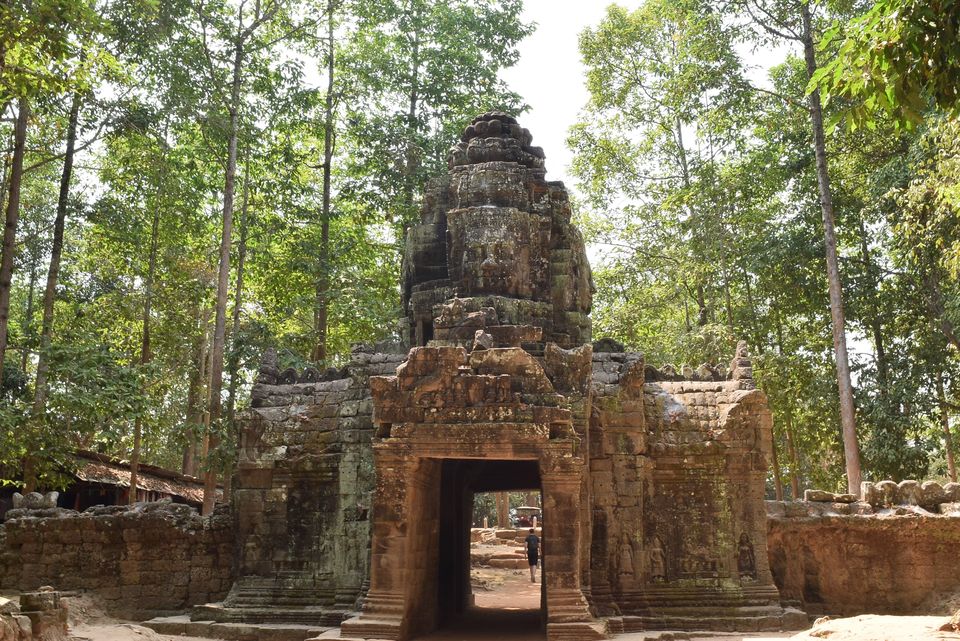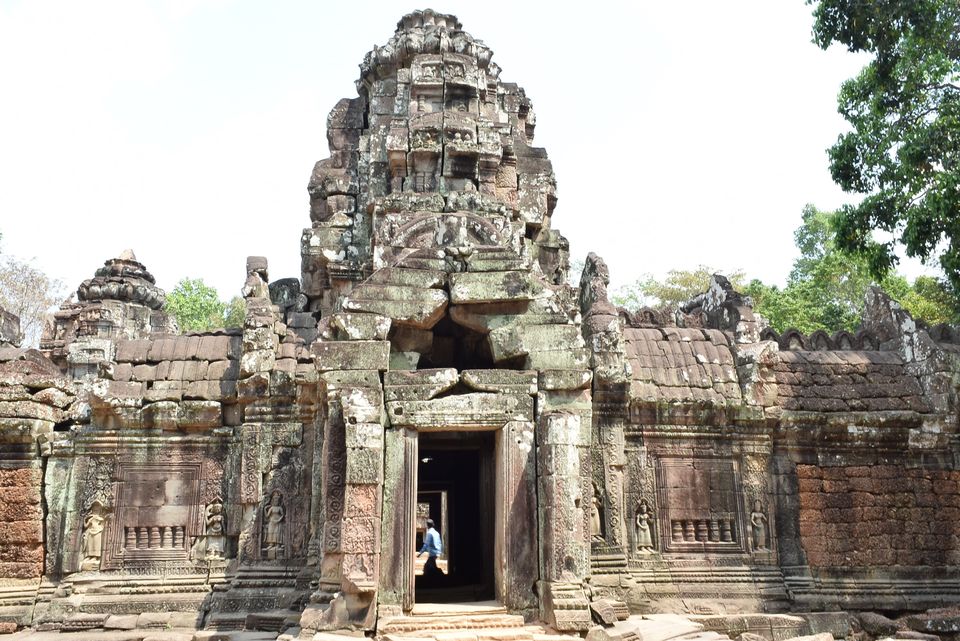 7. Ta Prohm: The most famous temple of Cambodia after Angkor Wat thanks to Tomb Raider and Angelina Jolie. Don't be surprised if every one from your tuk-tuk driver to your hotel manager know her. It is a large temple with fascinating gigantic roots growing out of temple ruins. Trip to Siem Reap is incomplete without a visit to Ta Prohm. Personally, although we felt it is slightly overrated, we really liked it and spent a couple of hours exploring it.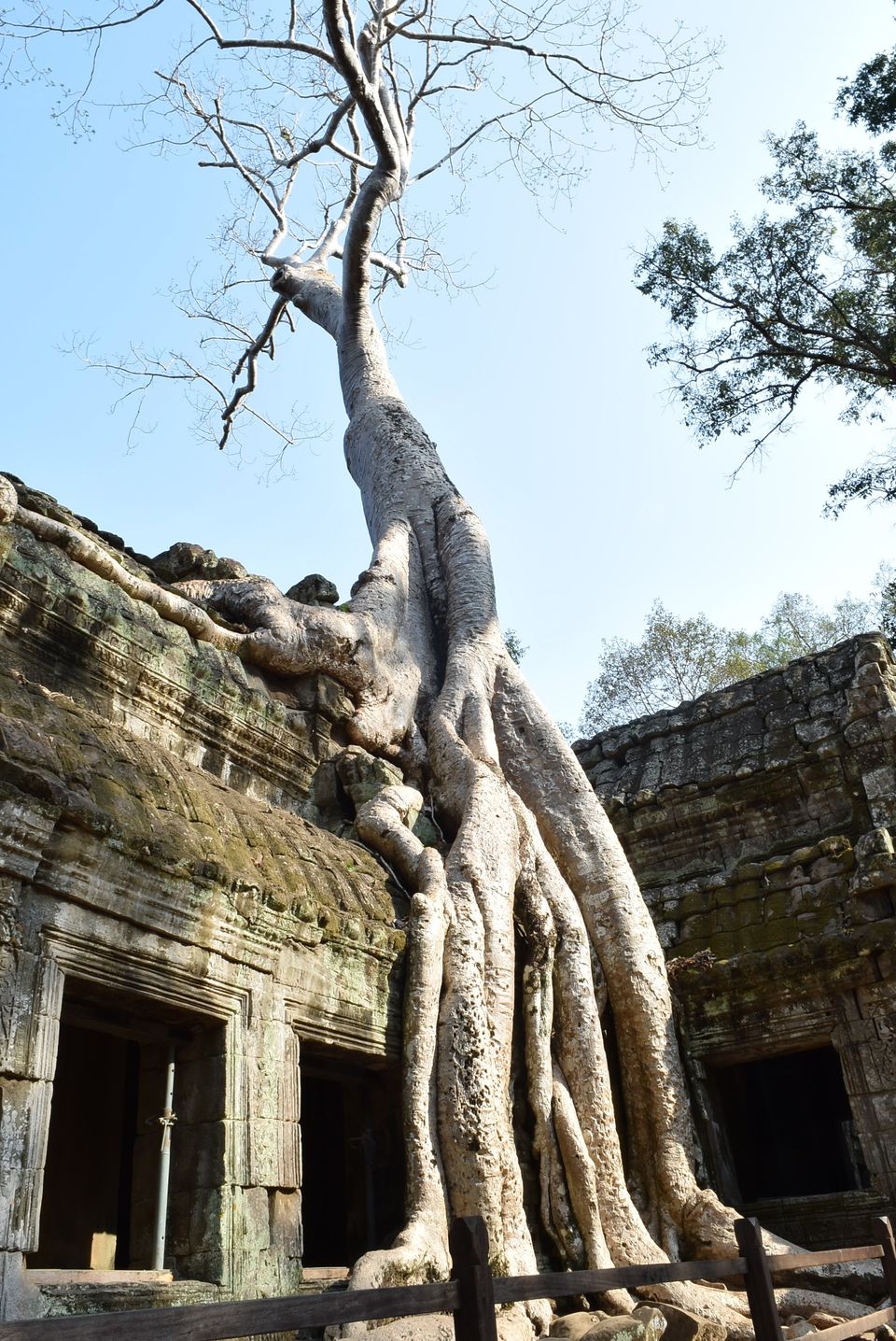 6. Pre-Rup: Beautiful temple made using sandstone which is famous for its sunset views. We loved the temple especially because it was so quiet and peaceful but did not find the sunset to be exceptional. Climb to the top and enjoy the serenity of the place.
5. Preah Khan: This is a massive temple complex with endless corridors. When constructed, it was a city in itself where the Angkor kings resided. Like Ta Prohm, the temple is largely unrestored with vegetation growing out of the ruins. The symmetry of the corridors here is just mind blowing!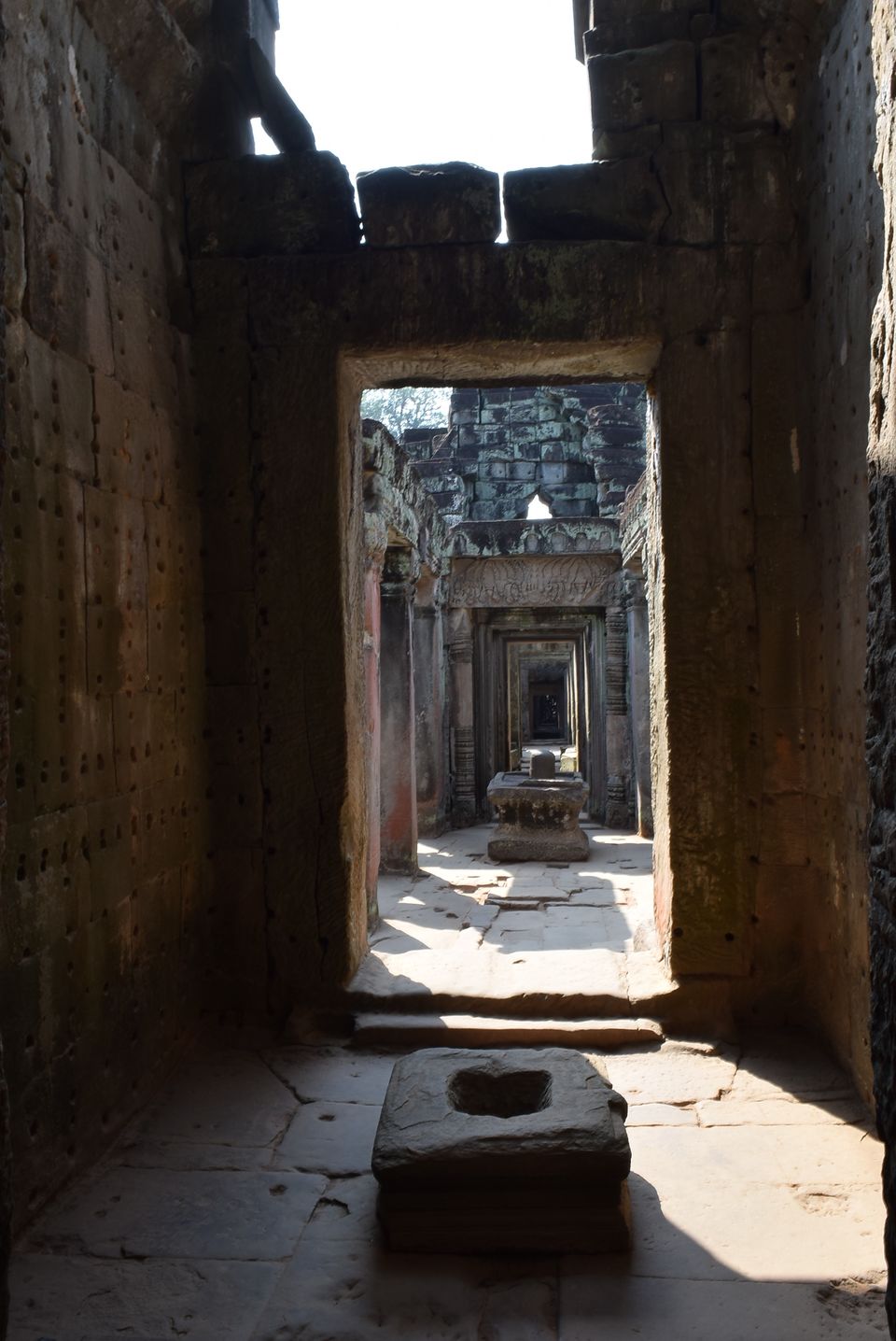 4. East Mebon: One of our favourite temples, it is a stunning sandstone structure similar to Pre Rup. However, most of its sculptures are still intact. Unlike Pre-Rup, there are multiple levels with beautiful elephant carvings. Amazed to see how such perfect structures were built in that era without proper tools.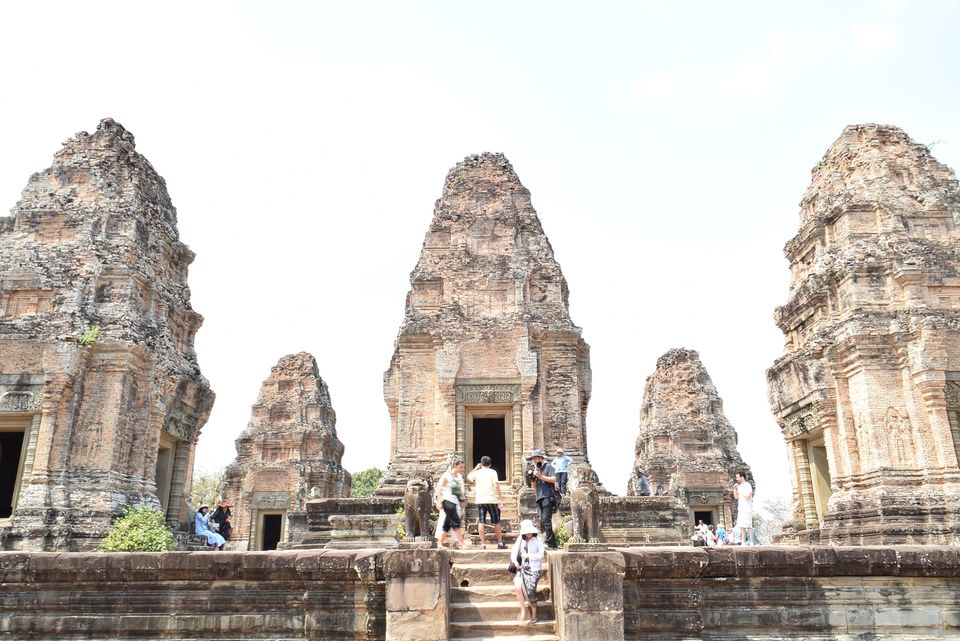 3. Bayon: The enigmatic Bayon temple is one its kind with numerous stone faces smiling at you. These are apparently images of bodhisattva Avalokiteshvara. The temple is extremely intriguing and demands a lot of time if you want to explore it nicely. When we arrived there, it was super hot and quite crowded, so I could not spend as much time as I would have liked. We stopped by the next day as well for some pictures. Check out the giant Buddha statue at the back of the temple. We also witnessed a holy ceremony (mix of Hindu and Buddhist rituals) for ablution.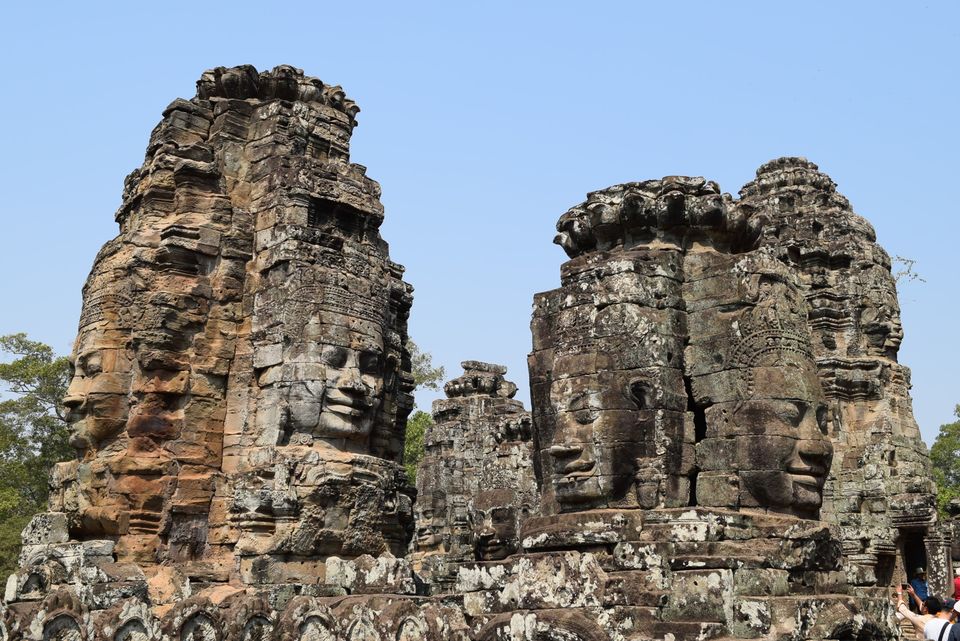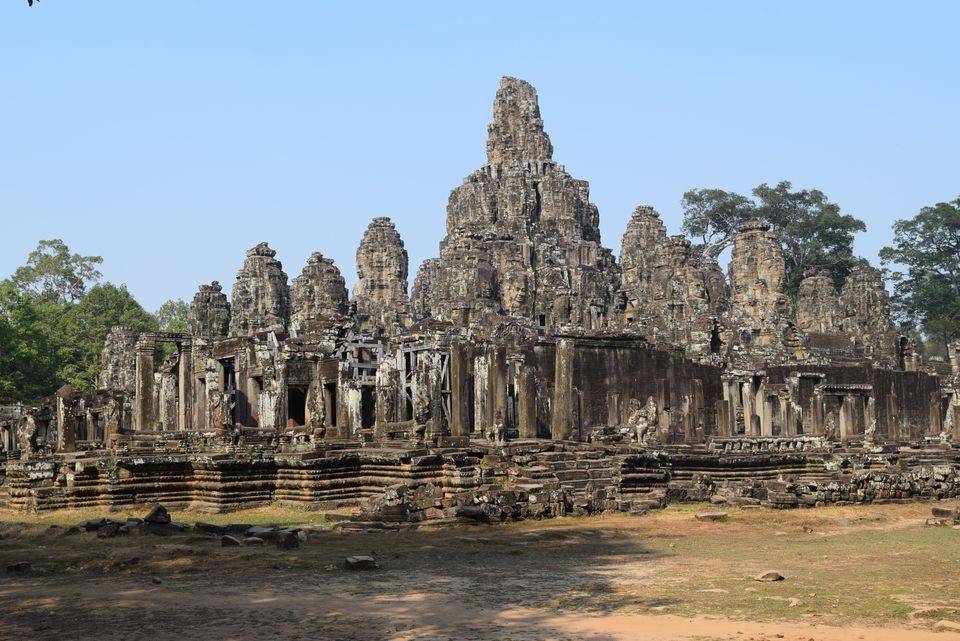 2. Angkor Wat: The largest religious monument in the world, it is an architectural marvel surrounded by a beautiful moat. The sunrise at the temple is just gorgeous- the sun coming up from behind its towers and illuminating the entire complex. Millions of tourists are attracted by this landmark and hence it is almost always crowded. Nevertheless, it is a fabulous structure with intricate carvings on its walls. Look out for the beautifully carved Apsaras, depiction of scenes from the Hindu epics of Ramayana and Mahabharata, and exquisite window grills.
When built, it broke several traditions of that era by being dedicated to Lord Vishnu and not Shiva and oriented towards the west instead of the east. I would suggest that you take a guide for this temple in order understand the history and culture behind it.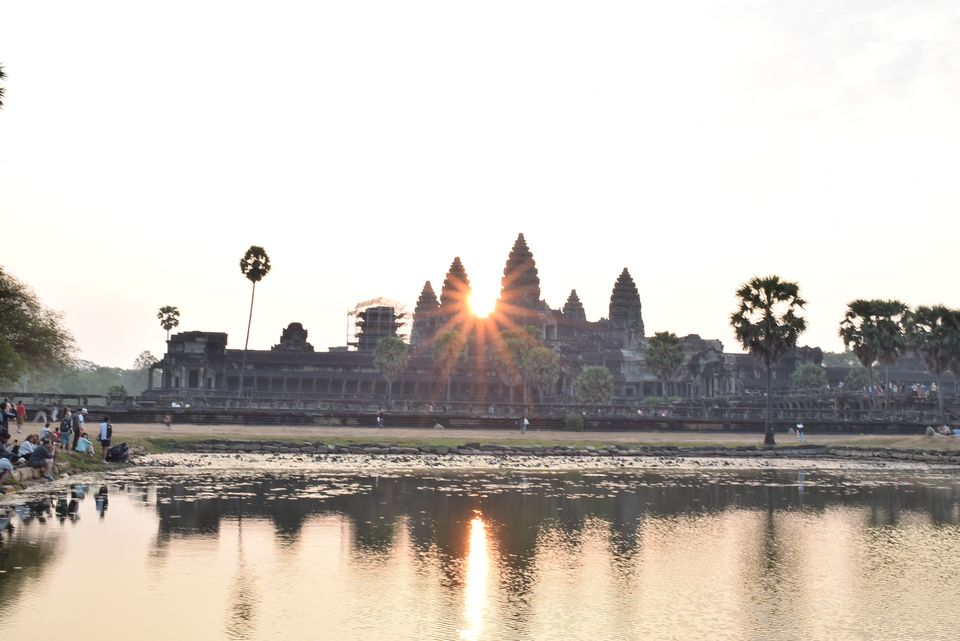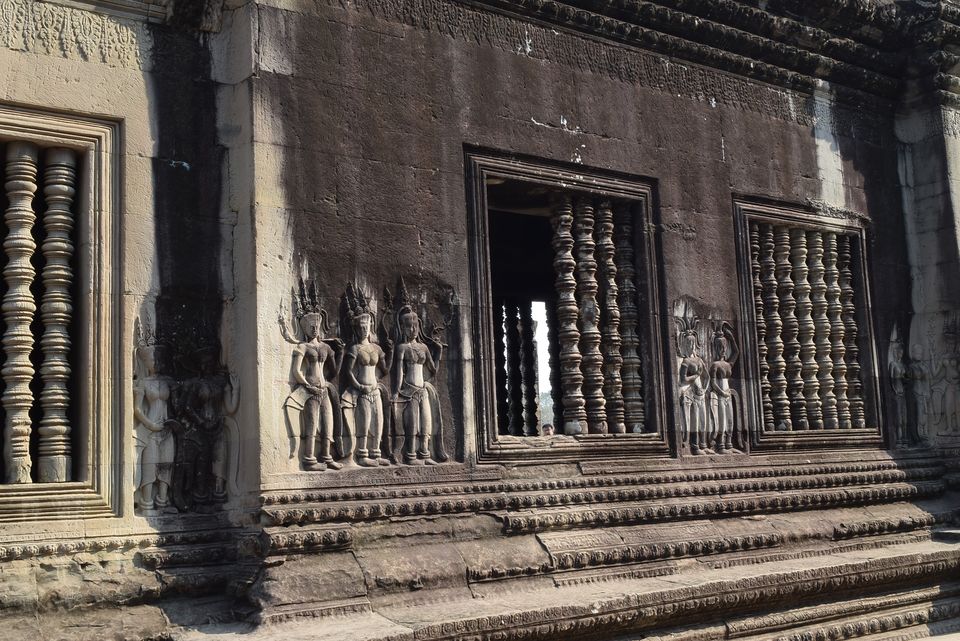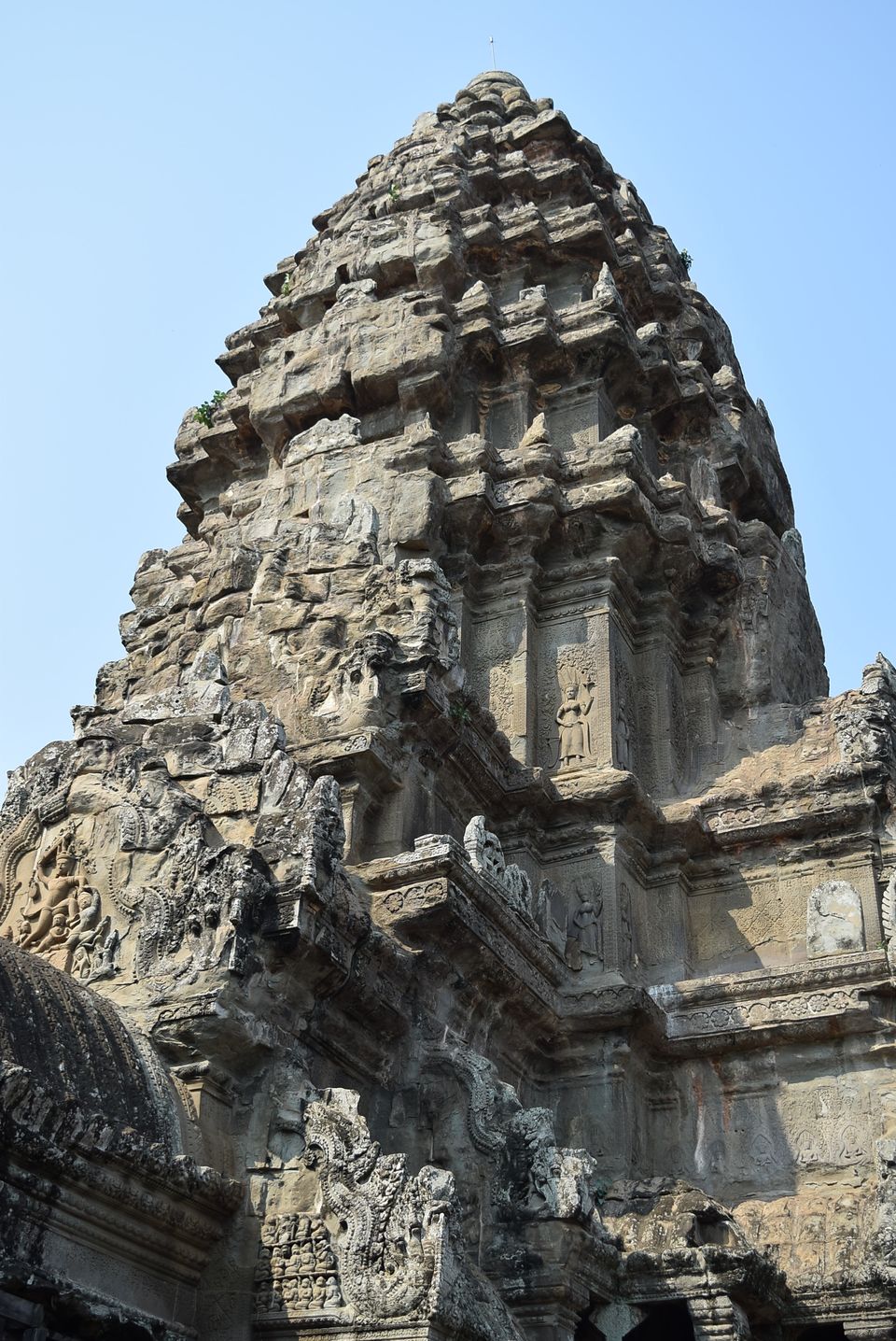 1.Banteay Srei: My favourite temple of the trip, Banteay Srei is located about 20 km from Angkot Wat and is much older than other Siem Reap temples. The ride from Siem Reap to Banteay Srei gives you a flavour of the Cambodian countryside and rural life. It is built using red stone and has the most exquisite carvings.
Visiting this temple is an experience in itself and you must not miss the chance of seeing this little gem!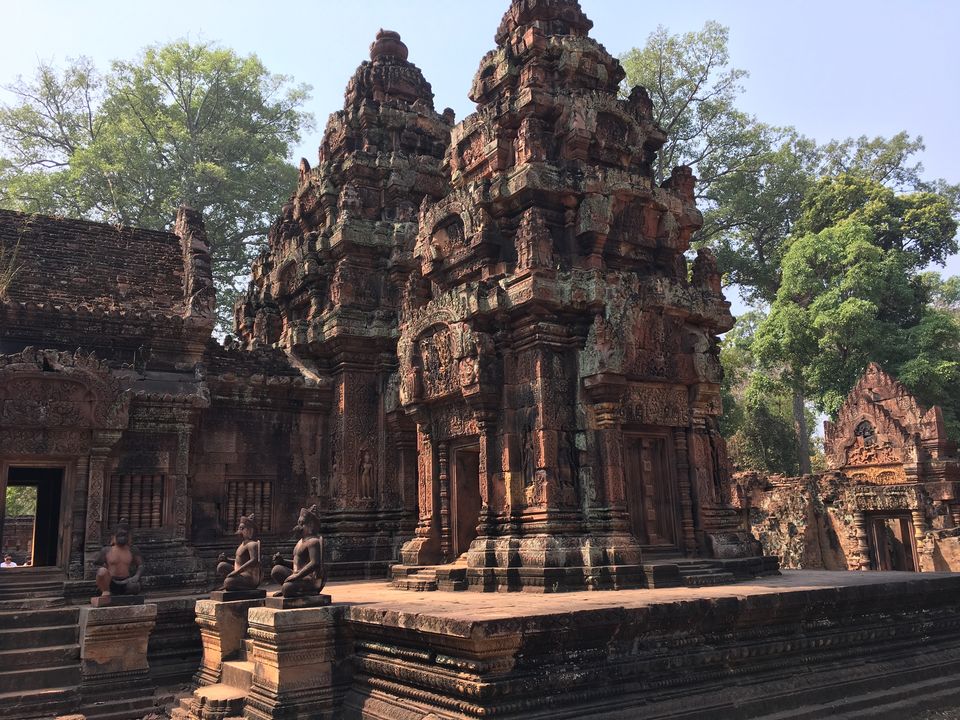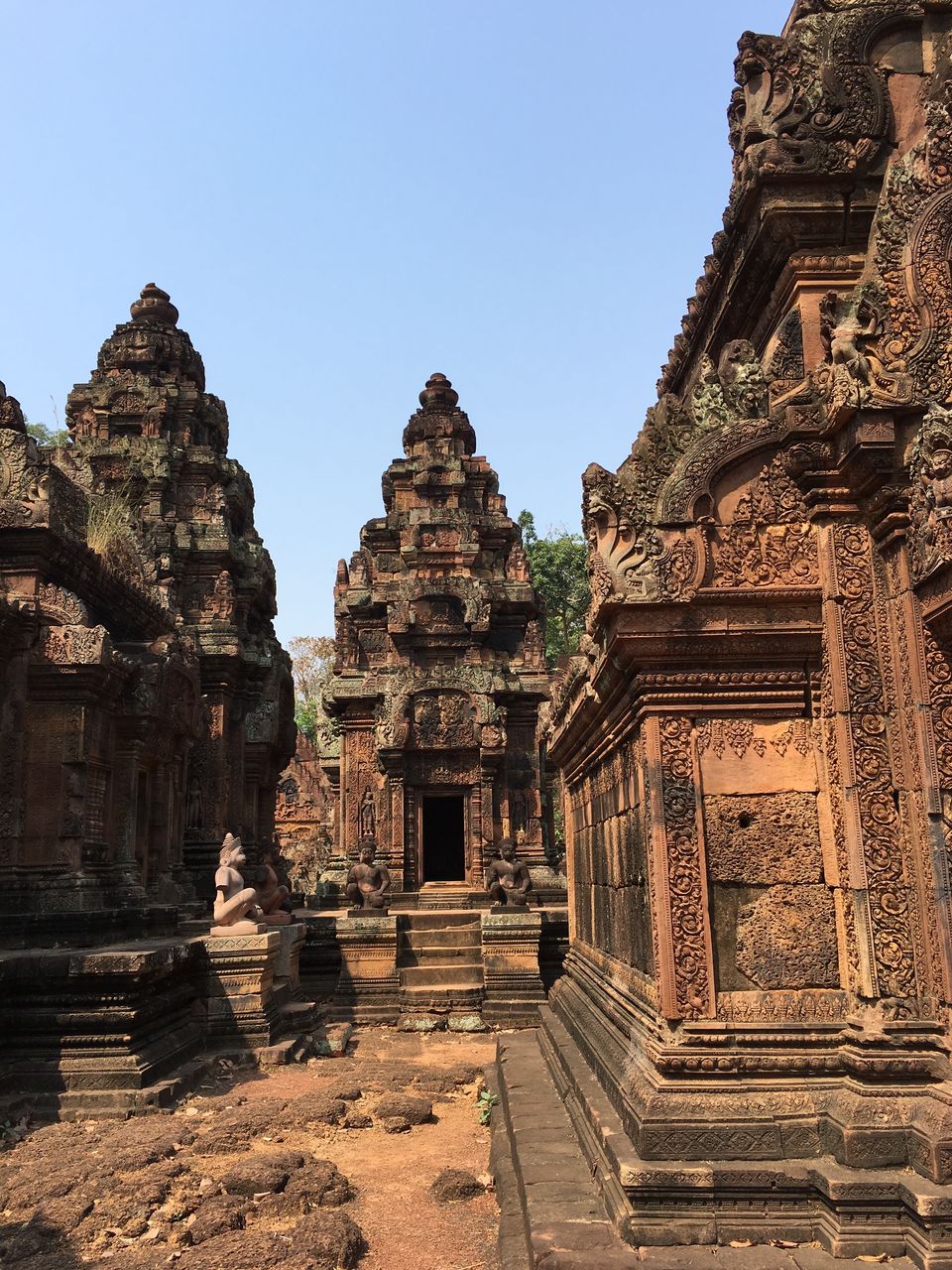 Do look out for the beautiful gates of the Angkor Thom city and the serene Srah Srang reservoir while exploring the temples!
Happy travelling!

Siem Reap houses scores of ancient temple ruins apart from the iconic Angkor Wat.
Frequent Searches Leading To This Page:-
must see temples in siem reap, must see places in siem reap cambodia, temples in siem reap city, temples in siem reap cambodia, best temples in siem reap