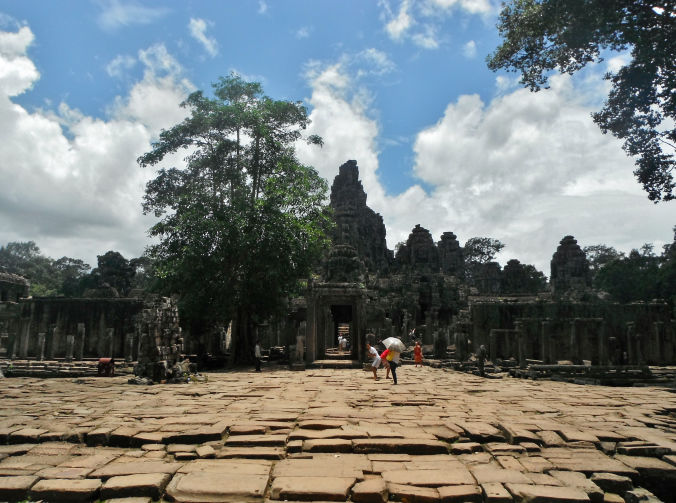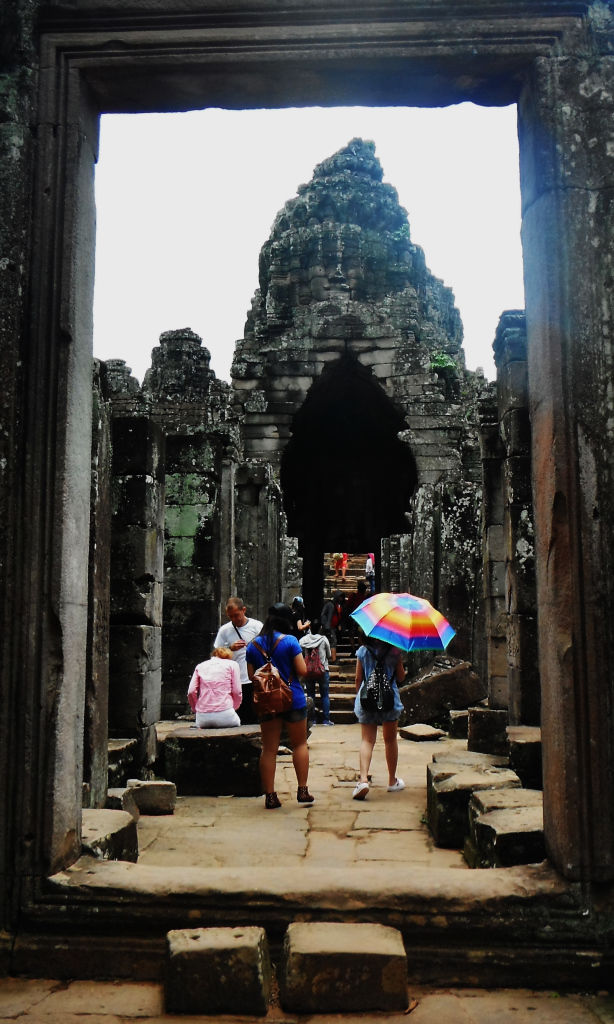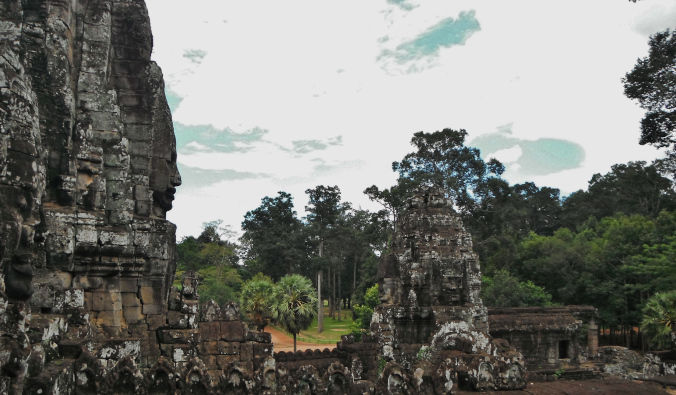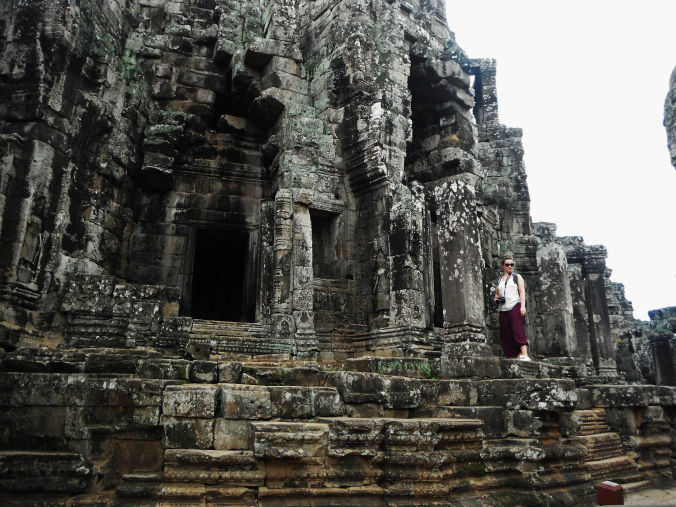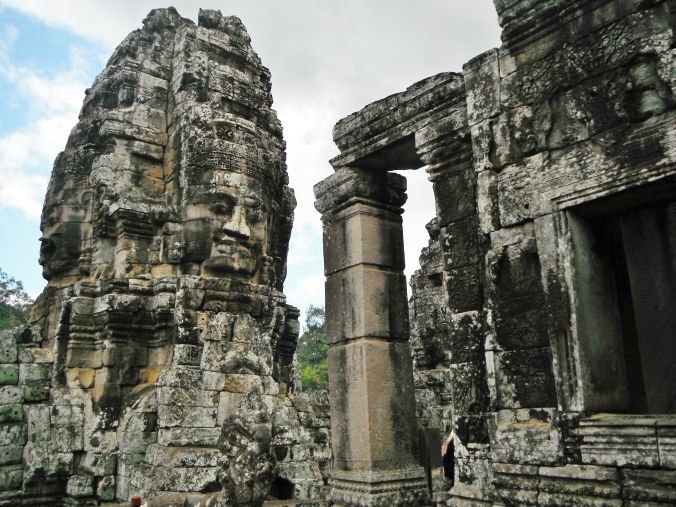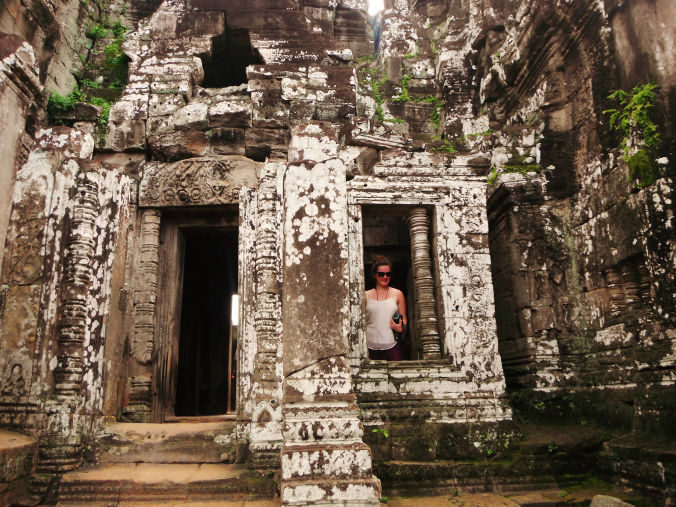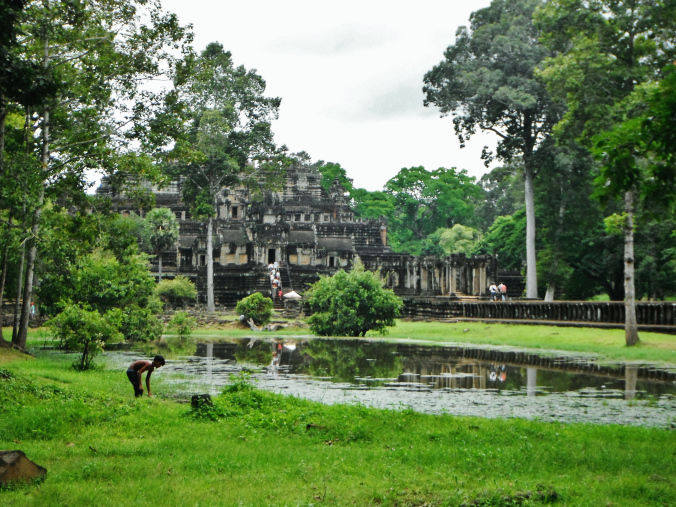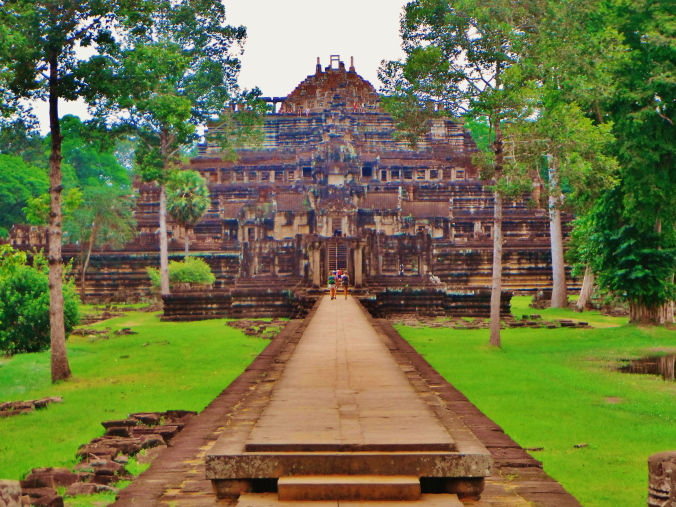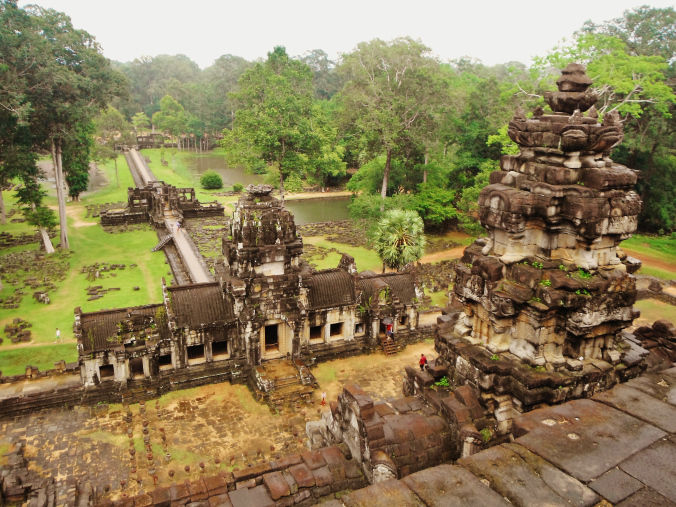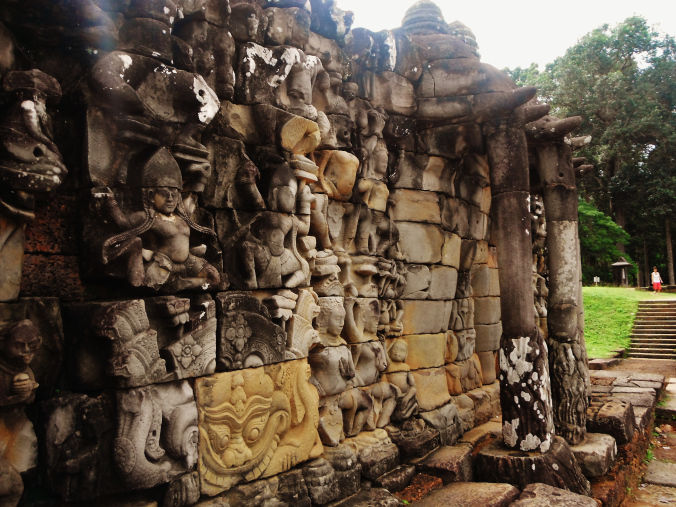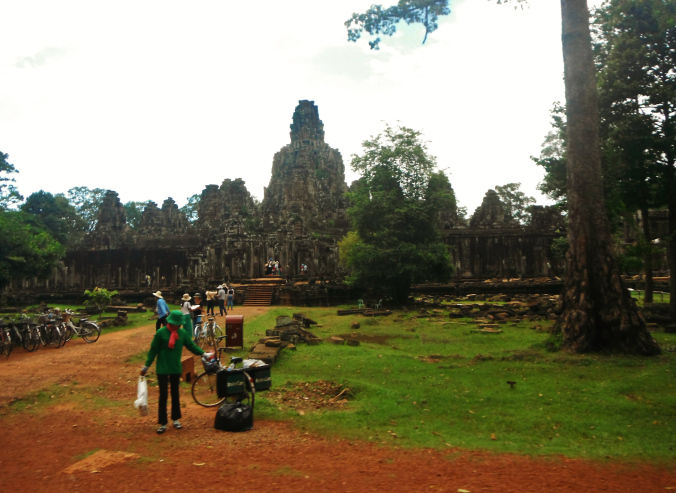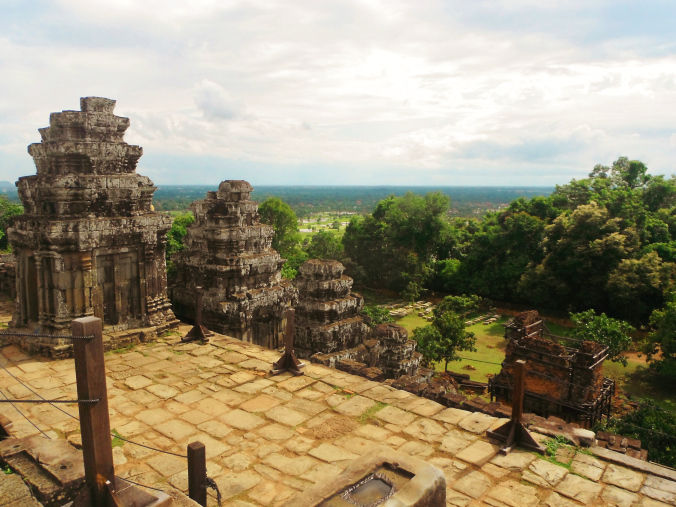 The tuk-tuk driver that had brought us to Golden Fish Guesthouse in Siem Reap after our ridiculous journey from Bangkok to the Cambodian border showed up early in the morning and took us out to the walled city of Angkor Thom. Confused, we tried to explain that we didn't need him to follow us around but soon discovered we had unwittingly hired him as a local guide for the day. Hiring a driver to stay with you is actually the easiest way to see the Angkor temples from Siem Reap, because it takes the hassle out of getting back to your hostel at the end of the day.
Angkor Thom is 32km of walled, moated city built by an old King. Well, built by his people. Each of its five gates is crowned with four glaring stone faces to announce that it's kind of a big deal.
Surprisingly, visitors are free to roam around the ancient walled city of Angkor Thom, so you can make the day your own rather than traipse around a set route after a tour guide.
As we trekked around the mammoth stone structures, we passed countless smaller temples, long forgotten relics of Cambodia's past. The structures made for a great game of hide and seek.
The Bayon is an imposing collection of huge stone faces that are the ultimate display of Khmer architecture. Narcissistic much?
The ramshackle stacked stones look so haphazard because they were thrown together over the course of a century. It struck me that this laid back approach to building reflects the Cambodian approach to life.
The meanings and history behind the Bayon and the carvings that shape them are cloaked in mystery, but some parts of the Bayon depict an ancient battle between the Khmer and the Cham. We spotten the Elephant Terrace, the Temple of the Leper King and more.
We then hauled ourselves up a big hill called Phnom Bakheng that Lonely Planet said was the place to watch the sunset, but it was too cloudy and we were too hot so we traipsed back down and told our new pal to take us home.
Angkor Thom was the warm up, slowly easing our Changed-out minds into the cultural stuff. The next day we were going to see Angkor Wat, the largest religious structure in the world.
Frequent Searches Leading To This Page:-
city of angkor thom cambodia, angkor thom in cambodia, angkor wat cambodia tours, angkor wat attractions cambodia, tour packages cambodia