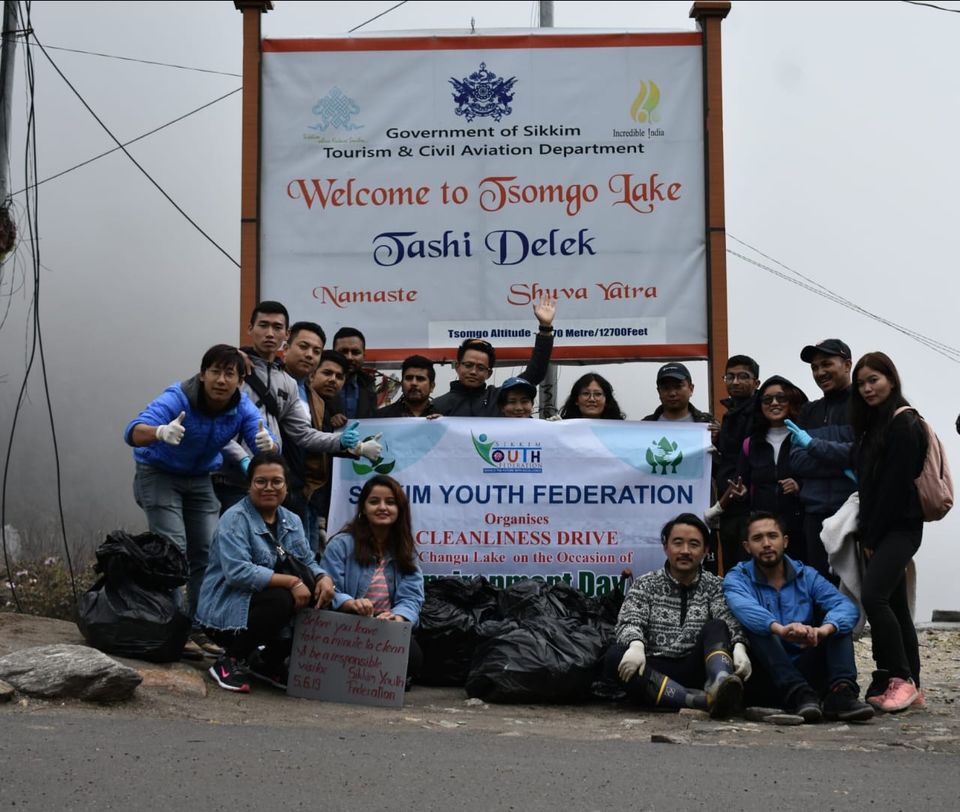 Traveling has given me a life filled with experience, excitement and ofcourse lot of memories. It is either out of love for nature, your environment or your home, you are filled with a true sense of responsibility or just because you are bound to do something nice to nature on the World Environment Day.
However, my team The Sikkim Youth Federation had been planning this long time back however with no finalization on the date, we decided to move to Tsomgo Lake on 5th June 2019 to have a cleanliness drive of the lake on the Environment Day .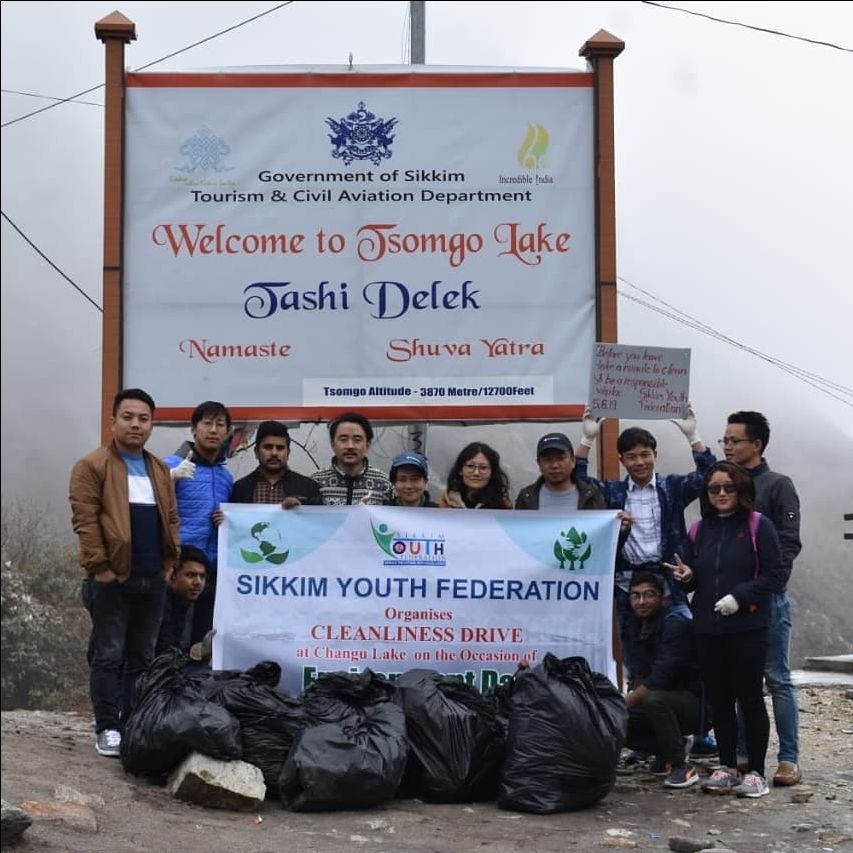 Tsomgo Lake, also known as Tsongmo Lake or Changu Lake, is a glacial lake in the East Sikkim about one and half hour drive from the capital Gangtok. Located at an elevation of 3,753 m (12,313 ft), the lake remains frozen during the winter season and is one of the busiest lake as it receives around 5K above tourist on a daily basis.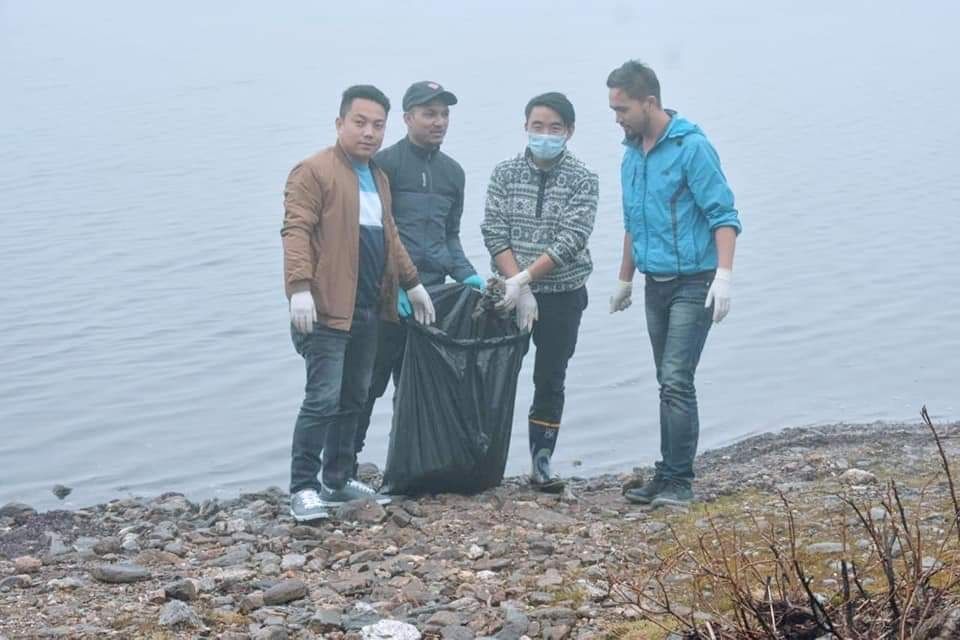 However, the plastic bottles, beer cans and plastic trash that comes with these large number of tourists has been a threat to this holy lake. Raising such concerns, the SYF team decided to dedicate this special day to clean up the trashes and leave a positive message to the local and visiting guest to keep our lake free from plastic and trashes and I was happy to receive the positive response from the tourist. They helped us clean up the mess.
No matter where you go or where you are from or for what reason you visit the place, just remember that your act will make a difference to that place and the people.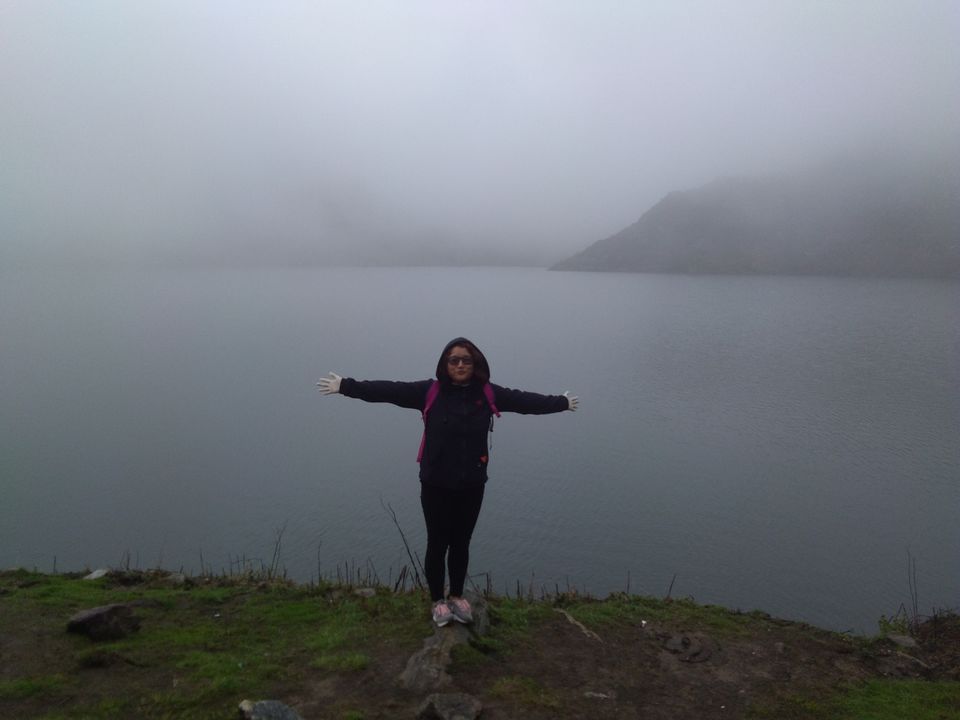 And I being a Nature Worshipper my only request to all the travellers, when you are visiting new place, remember to use less of plastic as we are only killing ourselves everyday with use of this non biodegradable plastic.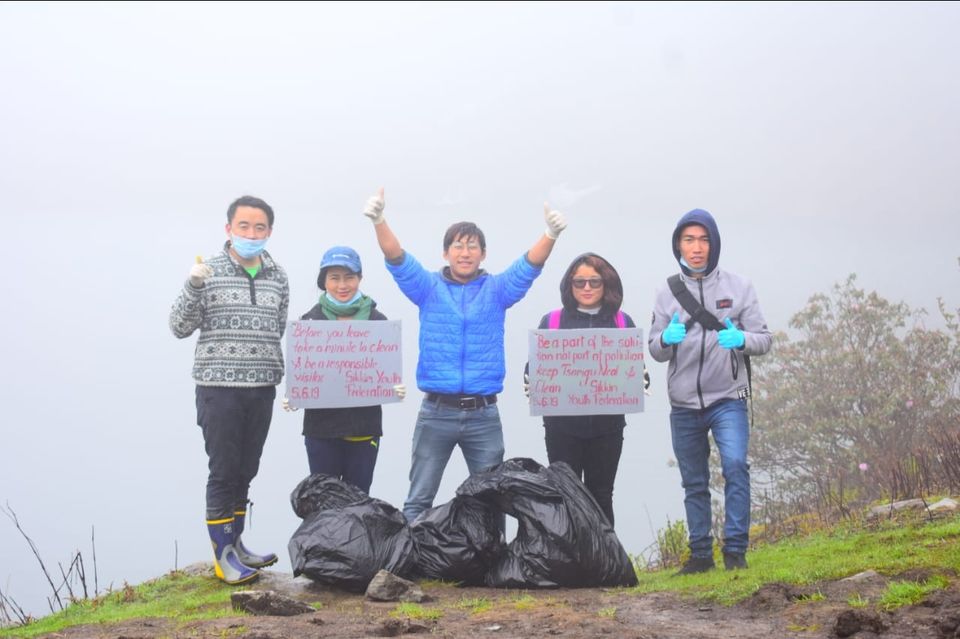 Traveling is a best learning therapy. If you are not learning when you are travelling than your purpose to visit new place is of no meaning.