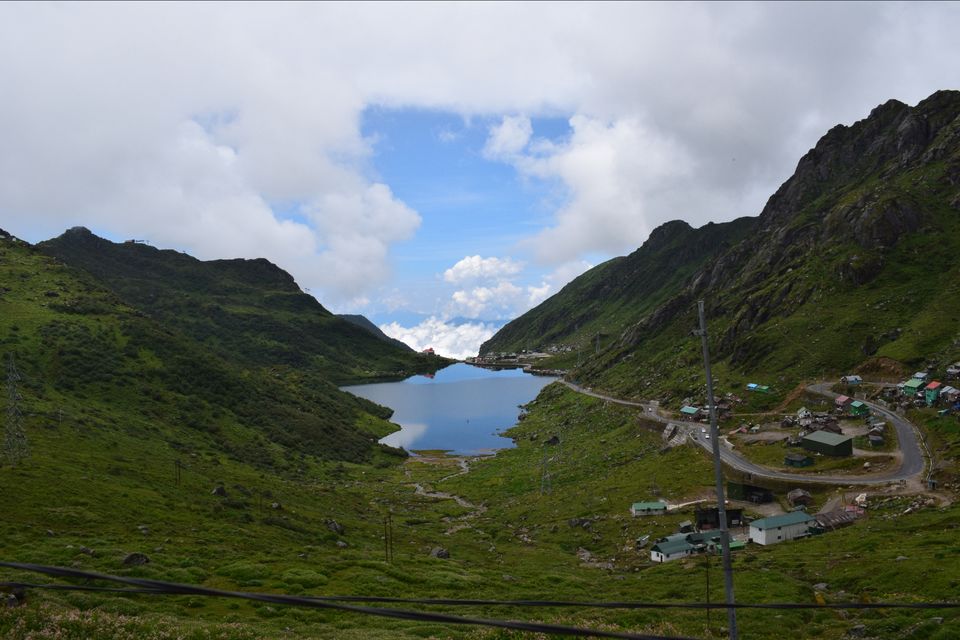 "All journeys have secret destinations of which the
Traveller is unaware."
What a true line by Austrian philosopher. In fact, in Sikkim also, there are numerous places that generally will not be in your itinerary, but once you will be going to your destinations, these small places will try to hold you back to add some more life to your journey.
There are two types of Traveller, one who would like to be driven around and the the other who would like to drive his/her own vehicle. I personally belong from the second type.
I am going to share my itinerary of my recent Sikkim trip during this monsoon. Though I have covered the miles on my beloved "Chetak"(RE TB 350), the itinerary is more or less similar to all..
Day 1 should be your transit day to Gangtok, the capital city of Sikkim.
Getting There:
For Gangtok, first you have to reach Siliguri. In my case, I came by road from Guwahati to Siliguri. You can came either by air or by rail. Being at the foothill of Sikkim, Siliguri is well connected by rail or air.
If you are coming by train, you have to get down at New Jalpaiguri and for air, Bagdogra is the nearest airport.
For your information, a new airport is constructed at pakyong and it will be open on 4th October, 2018
Stay:
Being the capital city, there are numerous hotels and lodges for both shoestring budget Traveller and luxury Traveller. In my case I was staying at hotel Kundau residency at JN Road.
Places to see:
If you reach Gangtok around 1:00 to 2:00 pm, then after checking in to your hotel and having lunch you can opt for the following places to go for a stroll.
1. Ganesh Tok: There is a Ganesh temple on top of a mountain and you can enjoy the birds eye view of Gangtok city.
2. Rumtek Monastery: The monastery is situated a bit far, almost 23 Km from the heart of the state, Gangtok. But it's definitely worth to pay a visit to enjoy the beauty of tibetian culture. On top of that, you can catch some good snaps as well to relish the moment after your trip.
3. Banjhakri Waterfall: It's merely 3 Km from Gangtok. A nice and charming waterfall from almost a height of 70 to 80 feet. Recently the govt. have done some renovation to the park and it is really enjoyable for your kids.
There are many more places to see in and around Gangtok but as the time is restrained, we can't do all in one shot. So, if you got the most precious time you can always sit back and indulge in to the beauty of Sikkim always.
P.S: For your shopping purpose, you can't find a better place than MG Marg. So if you are up for it, always feel free to give it a try.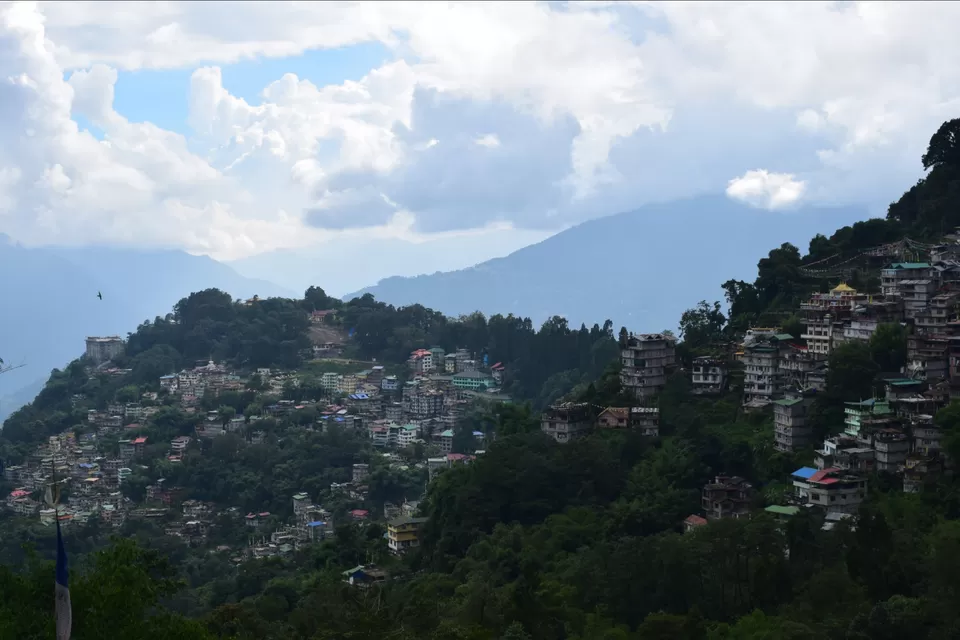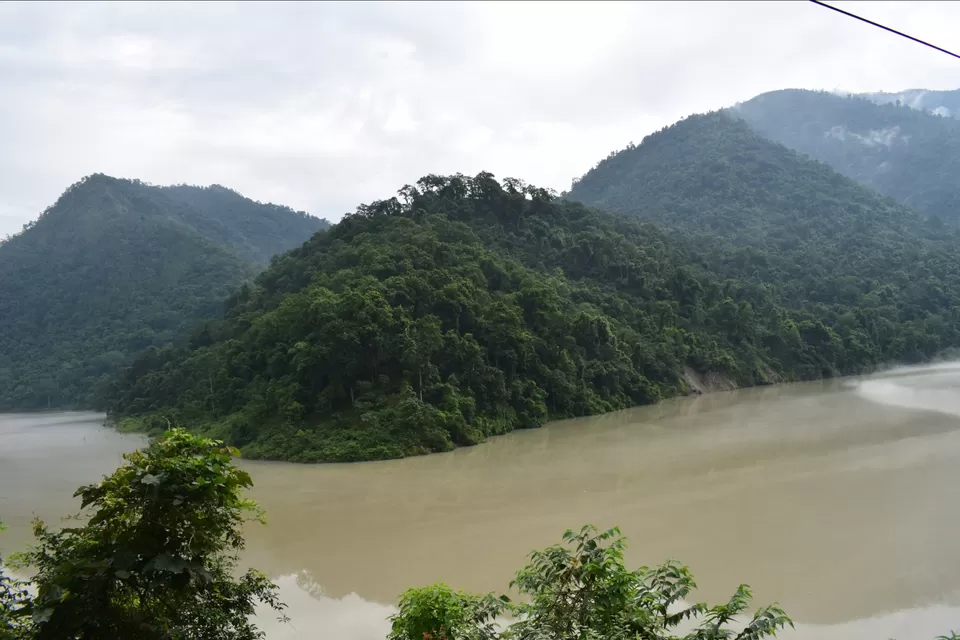 Today we will move up to North Sikkim. Prior to your journey, you should know that most part of Sikkim share international boundaries with China and tibet. So, to visit North Sikkim you need special permit.
In case, you are going by travel agents, then you don't need to worry about anything but in case some like minded Traveller like me wish to go by bike, you have to apply for permit one day prior to your journey towards North Sikkim. I will share the permit procedure in my travelogue later on.
Today's journey: Gangtok - Lachen(125 Km)
It will roughly take around 8 hours to reach Lachen as the road condition towards northern part of Sikkim is not state of the art. But, you will leave these things once you get to experience the wonderfull snow capped peak at horizon with the lush Green valley in foreground to give it a awesome picturesque view.
Places to see: Lachen is more of a stop over for your next day excursion to the mighty Gurudongmar Lake. But enroute from Gangtok, you can enjoy seven sister waterfall, Tashi view point and some other places as well.
But as always, it's not about the destinations, it's always the journey that you will enjoy throughout your transit to Lachen
Places to stay: Lachen is situated at an altitude of 2750 meter and road conditions is not up to the mark. So, there is always some sort of scarcity of supply. But the people here will welcome you with smile always. This places in remote mountains still retain it's charm and people here have not become that much of opportunist.
There is various hotels and homestays here. But please don't expect any type star category service in this part of world instead try to indulge in their local activities and be a part of the wonderfull system, at least for one day. I bet, you will not regret.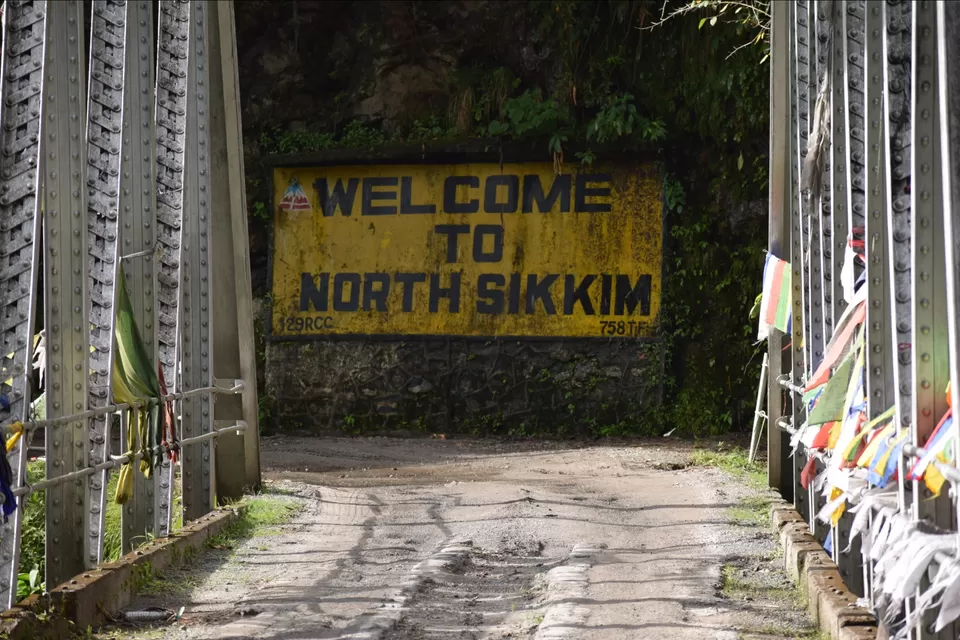 Today is going to be the most adventurous as well as most scenic day of your journey.
Today's journey: Lachen - Gurudongmar Lake - Lachung( 176 Km )
It is advised to start your journey for Gurudongmar as early as possible. Being it at an altitude of 5183 meter, there is a chance of getting altitude sickness. Moreover, the weather condition in Gurudongmar generally starts to get worse from 12 pm. So it's advisable to left the place well before.
During your return journey from Gurudongmar, stop at your hotel at Lachen, have your lunch and head back for Lachung. Journey from Lachen to Lachung usually takes around 2 to 2:30 hours. So, you have plenty of time. No need to rush. Enjoy the beautiful landscape, take some nice clicks and most importantly, cherish the nature.
Places to stay: There are numbers of hotels and homestays. Choose according to your budget and rest for the night.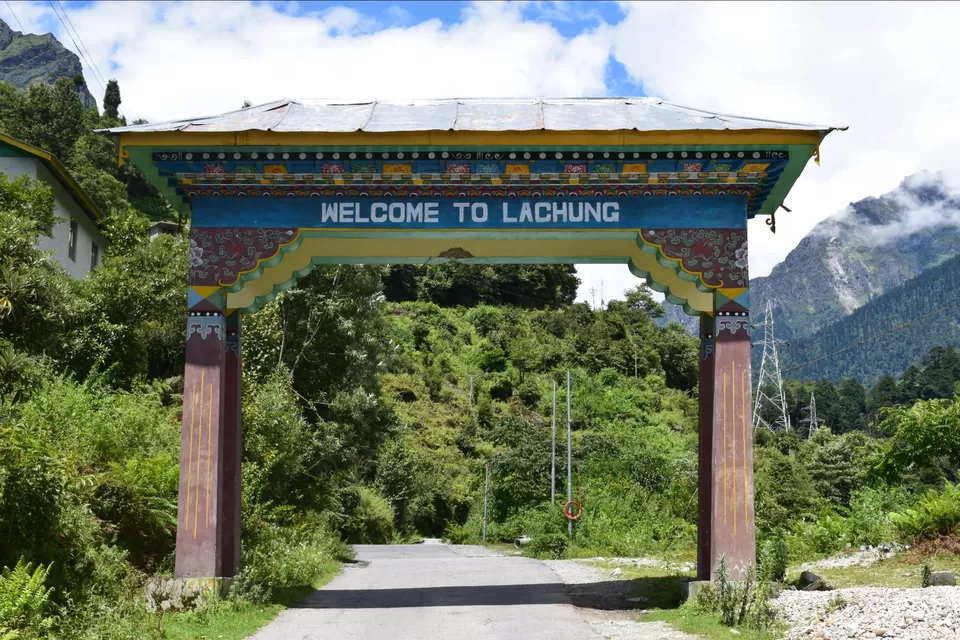 Today you will cover less miles on odometer but a great miles on the beautiful landscapes.
Today's journey: Lachung - Yumthang Valley - Zero Point - Lachung - Gangtok ( About 175 Km)
Start early after your breakfast for Yumthang. Enroute you can expect some water crossings on road. So it's always better to get past those early as the time increases, water crossings on road will be quite difficult to tackle through. Yumthang is almost 32 Km from Lachung. Enjoy the rhododendron sanctuary enroute.
From Yumthang, continue towards zero point. You can expect snow throughout the season at zero point but during the monsoon time snow is little less. Nevertheless, it's still beautiful to enjoy the green valley of flower.
After zero point, head back to Gangtok via Lachung. Have your lunch enroute.
So, the northern part of Sikkim is complete. Now if you can tackle through your office or other responsibilities and can manage 2 more precious days, head for the beautiful old silk route and if not, then there's always a next time.
Today's journey: Gangtok - Tsomgo Lake - Nathula Pass- Kupup - Zuluk. Almost 150 km on odometer.
Try to start early for Tsomgo Lake. In case you are staying inside the city, you have to leave before 8 am because yellow plate SUV cars are not allowed inside the city limits after 8 am. If you don't follow this time line, you have to take a taxi from your hotel to Tsomgo Lake taxi stand and that will make your pocket lighter by 300-500 INR depending upon the distance.
Enjoy the scenic journey towards Tsomgo Lake. Previously when I visited, there was too much of crowd. But, this time being monsoon season there was very few tourists and I really soaked in the beauty of the lake.
There is nothing much to do at Tsomgo but admire the nature and if you wish you can go for a yak ride.
Always keep a track on your watch at Tsomgo because you have to move up to Nathula. Being situated at an altitude of 4310 meter, Nathula is prone to severe storms after 12 pm. In that case, army will not allow any tourists to Nathula pass.
So be early. Nathula pass shares the border with China. There you will find some officers from army who will describe you about the importance, history of Nathula pass.
From Nathula start your journey for Zuluk. Enroute give a stop at Baba Mandir, Nathang valley, Thambi view point. Baba Mandir is a temple of sepoy Harbhajan Singh. According to Indian army, Baba is still keeping an eye on the enemies at the borderline. On a clear day, you can see the beautiful hairpin bends of the Zuluk road from Thambi.
Places to stay: Currently there are only some homestays available for old silk route. You can make your booking from Gangtok.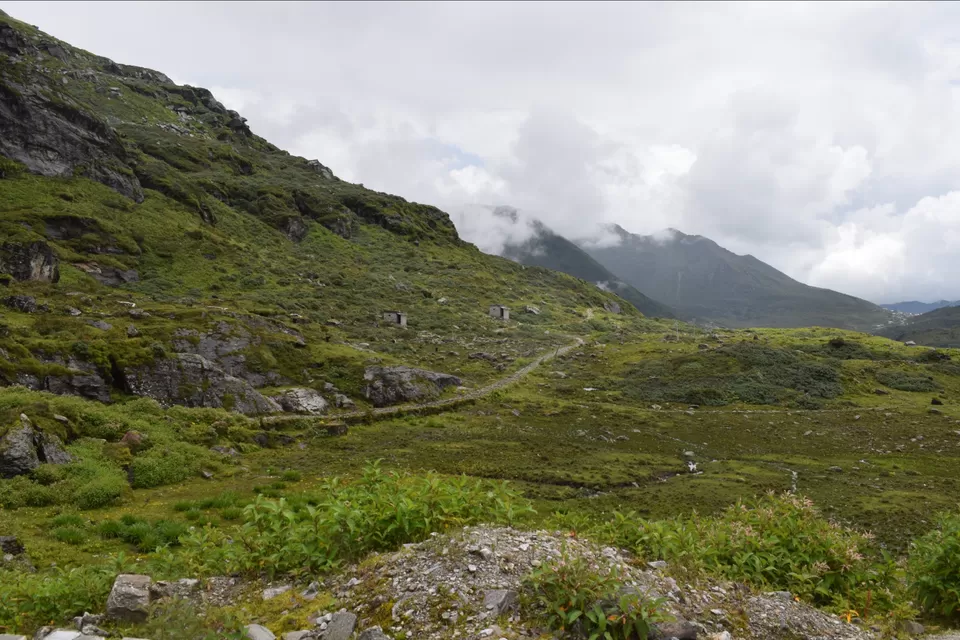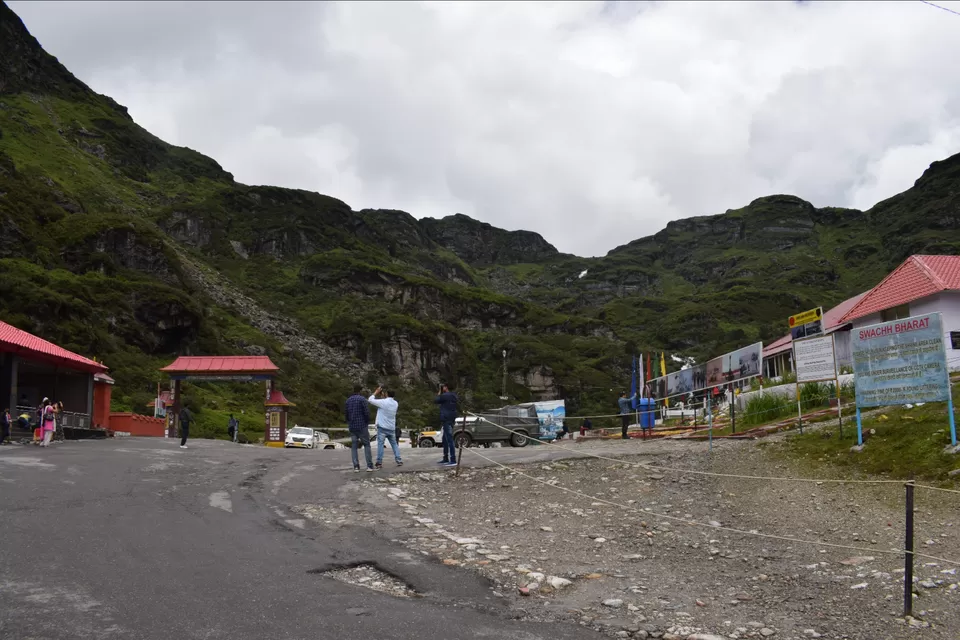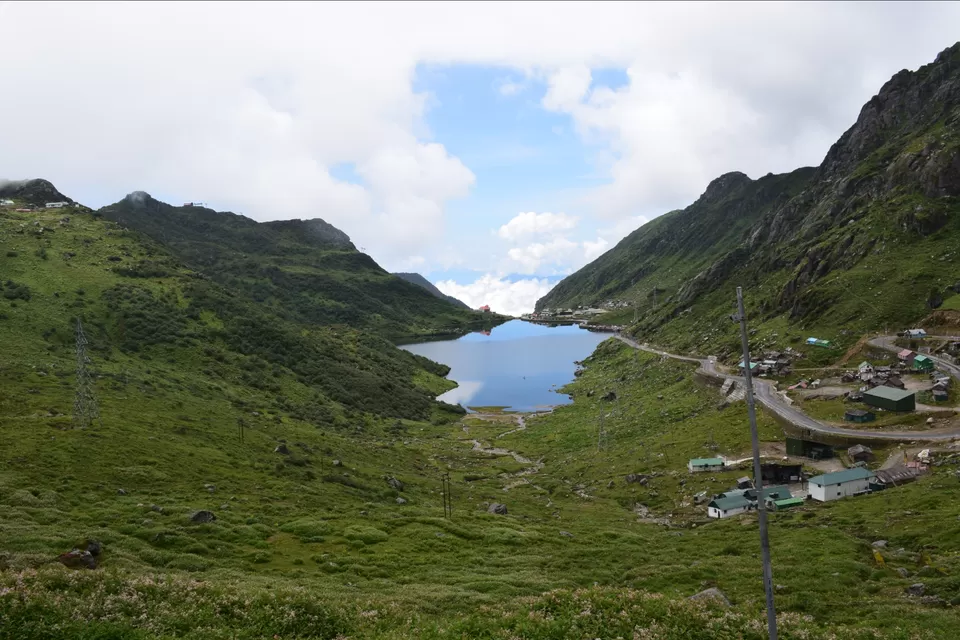 Today will be your last day in mountains. Enjoy the sunrise at Zuluk top and start your journey for Siliguri via Rongli.
Today's journey: Zuluk - Phadamchen - Lingtam - Rongli - Siliguri. Almost 120 Km
Enroute enjoy the scenic view at phamdamchen and Lingtam view point and head towards Siliguri. You can halt for some time at corronation bridge and sevoke Kali bari enroute.
Now some important notes regarding this trip...
1. If you are going through travel agent then generally they give you 3D/2N plan for North Sikkim and 2D/1N plan for silk route package. In this type of packages, stay, foods and transfer by car( shared/ reserved) are included. Try to choose the package ideally prior your arrival at Gangtok.
2. In these package tours, most of the cases tour operators don't include zero point. Make sure you confirm that prior booking your package. In case, you haven't just give the driver 1000 to 1500 INR in case you are traveling by reserved vehicle and this will be sorted.
3. North Sikkim is plastic free zone. Make sure you dispose all your plastic belongings before entering North Sikkim district. In case, you get caught at any check post with plastic products, you are going to pay a hefty lot of fine.
4. As I mentioned earlier, Sikkim shares it's boundaries with China and Tibet. Sometimes situation can get heated and in this type of scenario, always abide by the rules set by Indian army.
5. Please do not try to go any places which are not mentioned in your permit.
Now say good bye to the mighty mountains and go back to your mundane city life. The same hustle and bustle of city, boring office to home schedule is going to be our daily routine. But there is always a hope of next itinerary and the Traveller lives on that.
Happy travelling.. cheers...