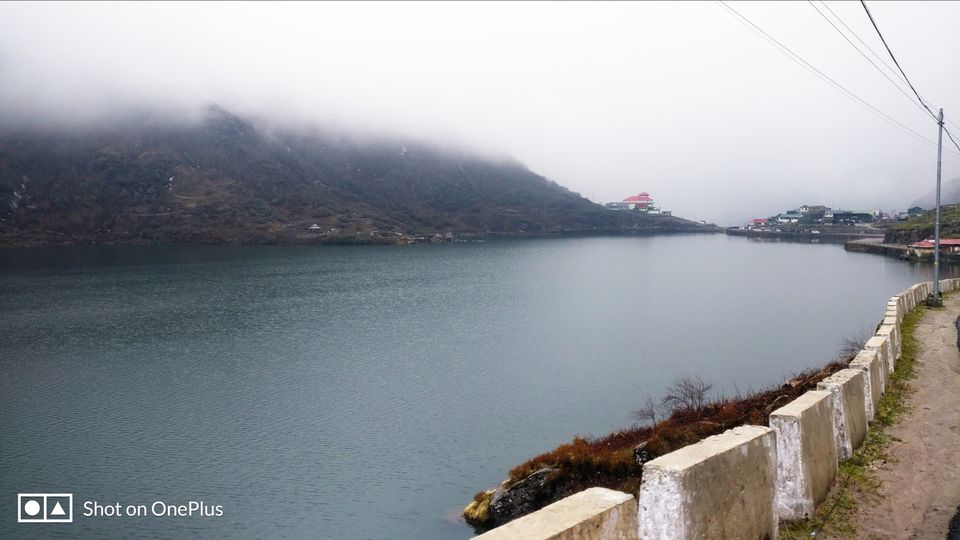 Sikkim is one of the beautiful places in North East. The best season to travel is during Feb-April and one should avoid travelling during rainy season July-Sep due to landslides forecast. One should plan ahead before heading for Sikkim i.e. if one is going for 2 days, 4 day or a week. If you would to uncover all the mystic beauty of Sikkim I would recommend at least 5 days of time being spent there with your loved ones.
Our journey for 2 days stay in Gangtok started from Siliguri which is the first stop for anyone heading towards Gangtok or Darjeeling. You can reach Siliguri either via train or air(nearest airport Bagdogra). Gangtok is approx. 3 hours 30 mins drive from Siliguri.
Transport: We started in early morning around 6:30 am to avoid travelling in night due to the fact that it's himalayan roads. You can either hire a personal cab or commute via jeep/bus. If you are taking a personal cab(it's 9k for 2 days) but remember you cannot use the cab to visit in-and-around Sikkim as the government law prohibits the use of non-local taxi's. So you would end up paying 9k for no reason. I would recommend to either take SNT buses which are easily available in Siliguri and Gangtok and very cheap for commuting purpose. People having Acute Mountain Sickness, should avoid eating too much before the start for the journey.
On the way up to Gangtok you would find a place called Rangpo where one can enjoy a view of serenity.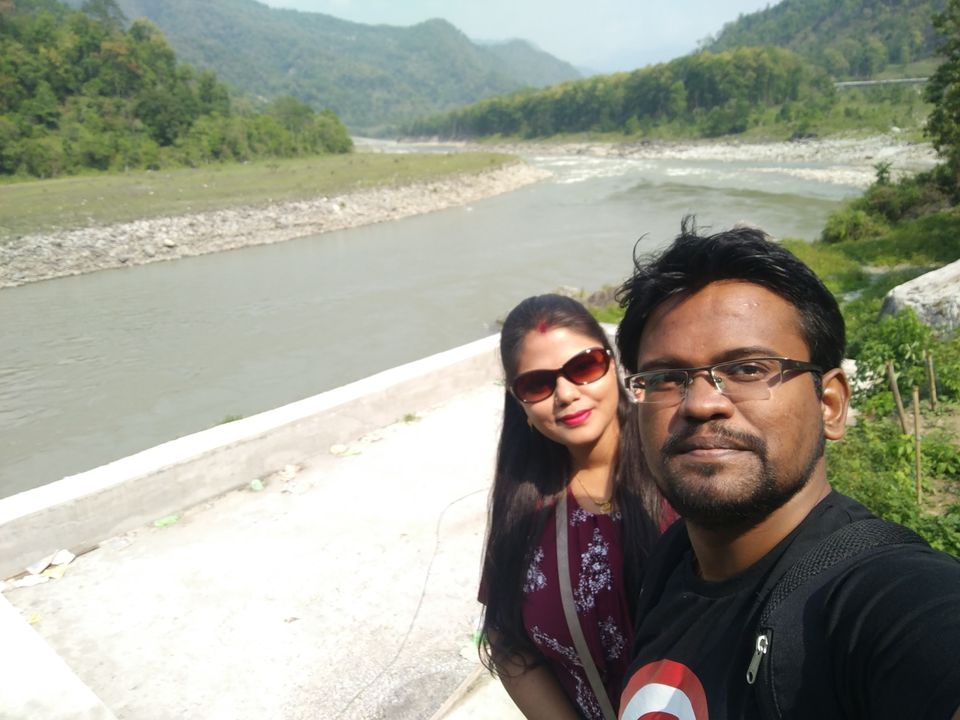 Hotel: Make sure one has booked the hotels before hand to avoid last min unavailability issue. I would recommend that you search for hotels near M.G Road as it's a very happening place for gathering and shopping. We arrived at the hotel which is near to M G Road around 11:00 am and settled down until 12:00 pm. Local Sightseeing: You can spend the rest of the day with some of the local sightseeing by reaching out to travel agents or hotels for bookings. All the local travel agent would offer to visit 10 view point but I would recommend that you make decision based on the time you are left with for the since you might end-up spending too much at one place and not able to visit other places. The are many monasteries, waterfall, temples in-and-around Gangtok.
Once should visit:
Very pleasant place located in a landscaped park with forested area at about 7kms from Gangtok town. The entire park is themed on Shaman culture and you can see Sikkimese architecture visible all across the park. There are gazebos at several points where you can relax while soaking in the view of the flowing stream that forms at the bottom of the waterfall and the greenery all around. There is an admission fee of Rs. 50/- per person + Rs. for camera. Car parking fee is extra.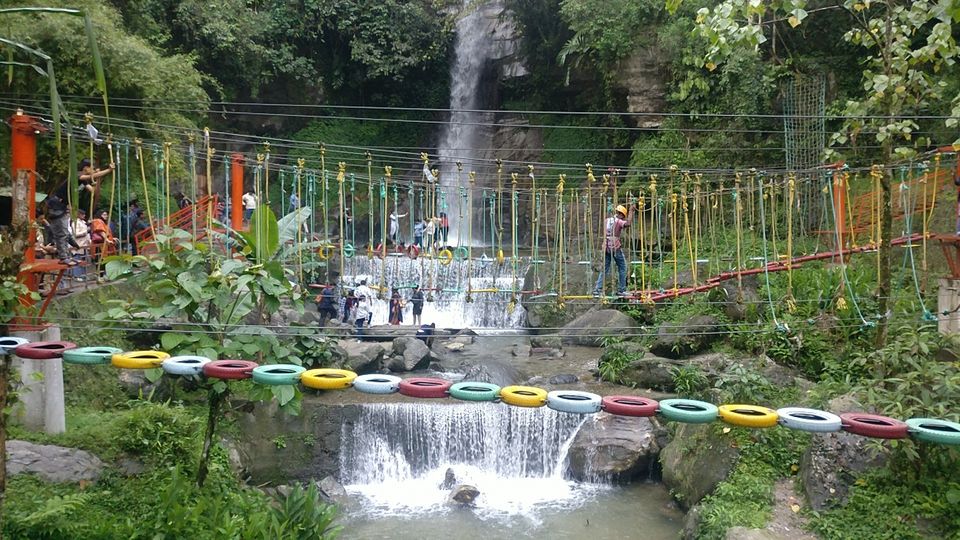 The Rumtek Monastery is one of the largest and most significant monasteries in Sikkim, perched on top of a hill 23 km from Gangtok and originally called as the Dharma Chakra Centre. The glorious Rumtek Monastery houses a beautiful shrine temple and a monastery for the monks which were established with the aim of spreading the Buddhist teachings around the world.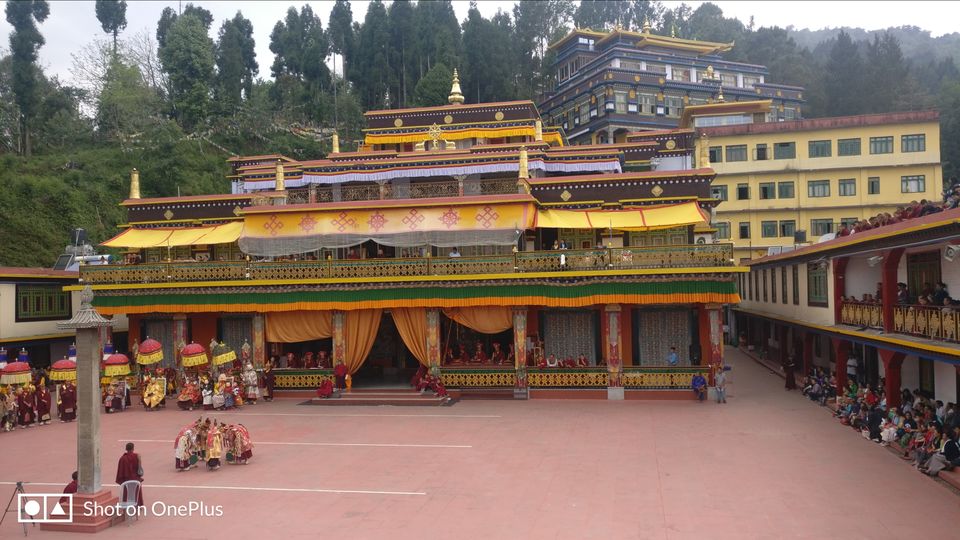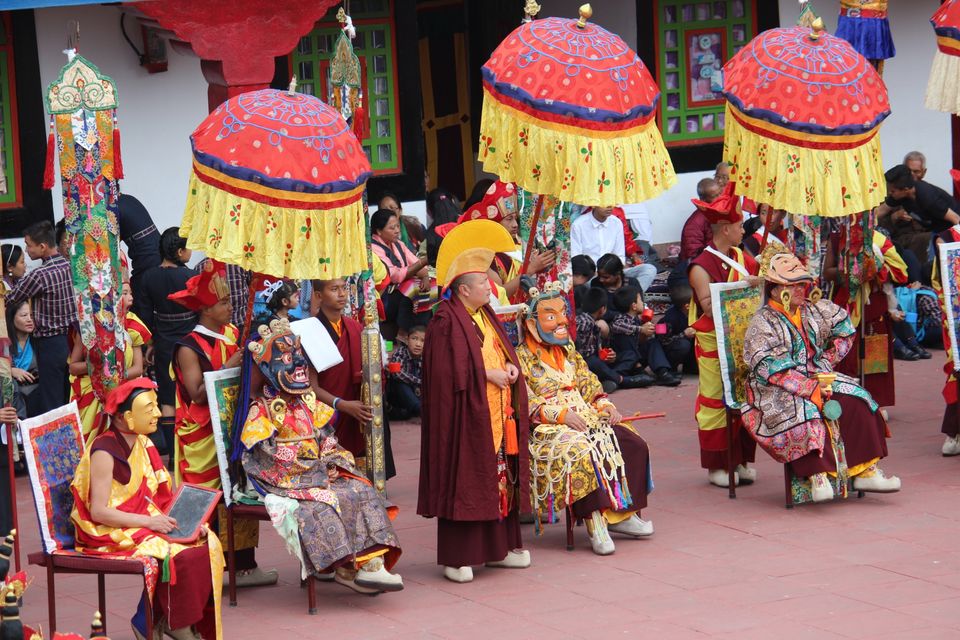 Make sure you spend the evening in-and-around M G Market which is a 'must visit' because without it a visit to Gangtok is really incomplete.  MG Marg is the main market area of Gangtok. There are all sorts of shops here including souvenir & gift stores, clothing stores (for men & women), handicraft items. Shops in MG Marg are open from 8am to 7pm.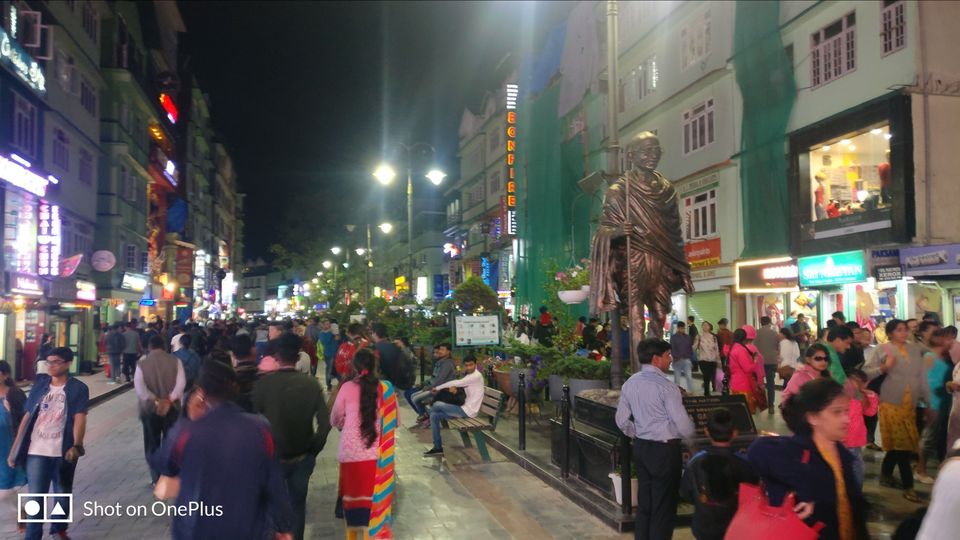 For Day 2 visit to East Sikkim (Tsongmo/Changu Lake) make sure you have obtained the relevant transport permit from your nearest tourism offices since it's a restricted border area. Make sure you start early around 8:00 am as it takes about 2 hour to reach the lake so that you can have maximum time spent there.
Tsomgo Lake, also known as Changu Lake is a glacial lake in Sikkim and located at an altitude of 12,310 feet.  The lake is filled with water of melting snow coming from the surrounding mountains. Most tourists combine visit of Tsomgo lake with Baba Mandir which is few kms away. A reserved large vehicle like Sumo costs about Rs. 4,000 for a round trip to Tsomgo and Baba Mandir, the shared vehicle rate is about Rs 450 per person. If you start by 8am, you should be back by 3pm. You can also additionally combine Nathula Pass (14,140 ft) and see the Indo Chinese border which would cost about Rs. 6,500 for a reserved vehicle and a shared vehicle around Rs. 900 - 1000 per person. However if one is just going for Nathula path to Sikkim just make sure to enquire about it before hand since it is closed for tourism sometime due to security and heavy snowfall.
You should reach Tsomgo lake before noon because in the afternoon the weather here usually starts getting bad. In fact best is to start from Gangtok by 7:30 to 8am and reach here by 10am so that you get clear 2 hours to enjoy. In the winter however the route sometimes get closed due to heavy snowing. You should spend some time here and soak in the serene beauty of the lake and its surroundings. In the earlier days the lamas used to study the color of water in the lake and forecast the future. A darker color would indicate that the coming year in the state may be troublesome. You can also take a ride on colorfully adorned yaks and ponies. 
Note: If you have breathing problems, you are advised to consult a doctor before visiting these places (particularly Nathula) because of low oxygen at such high altitudes.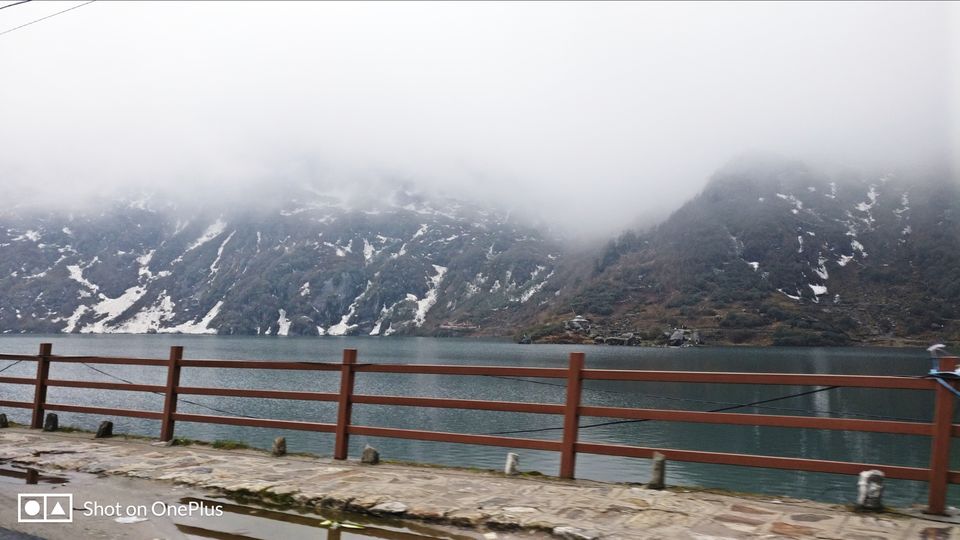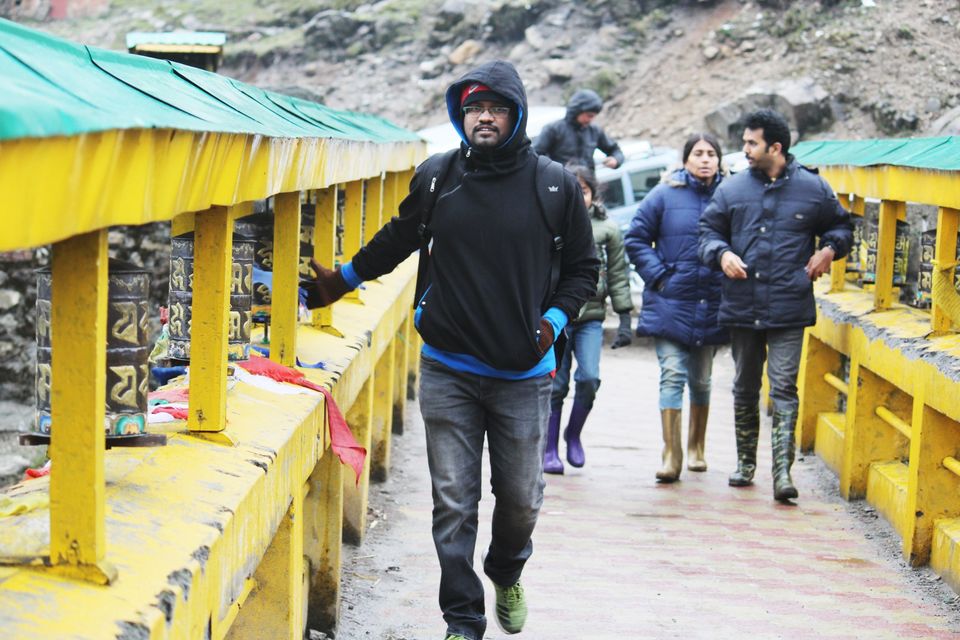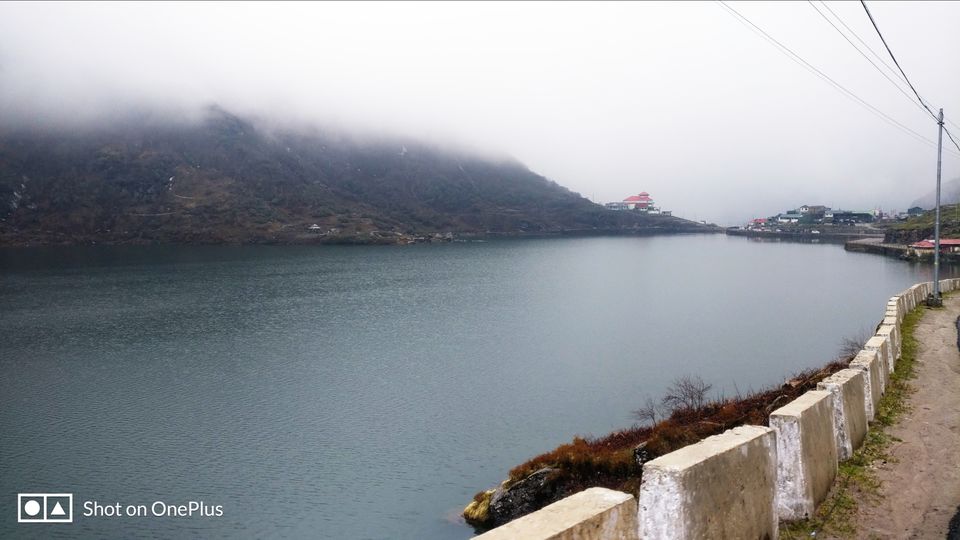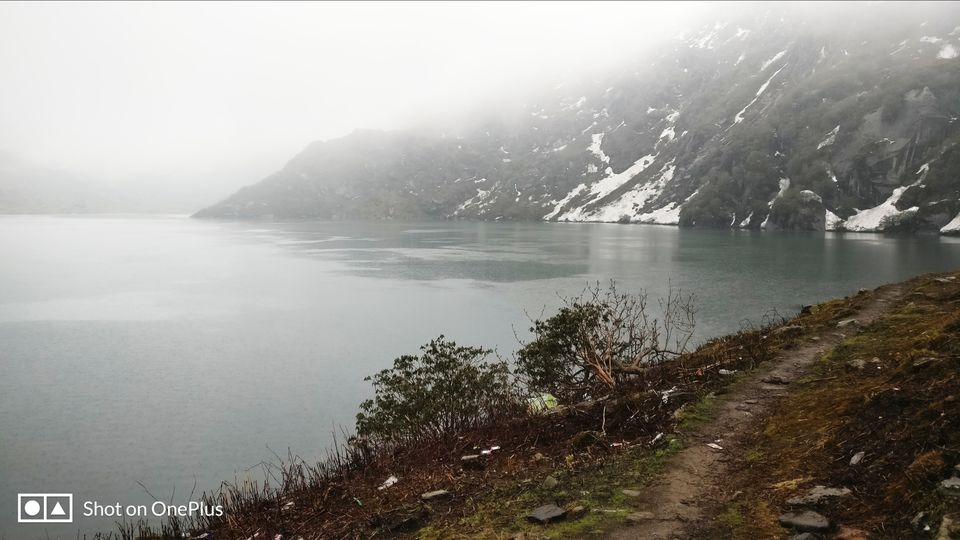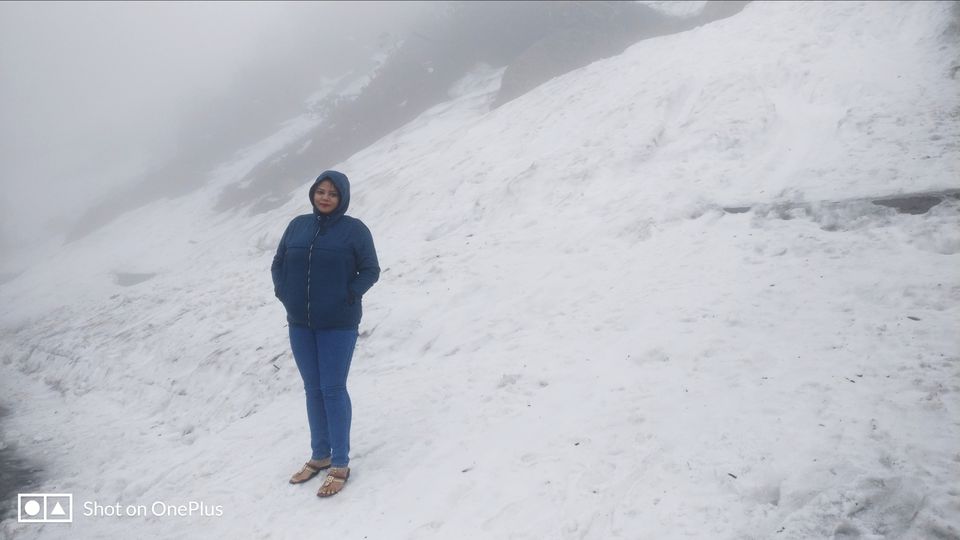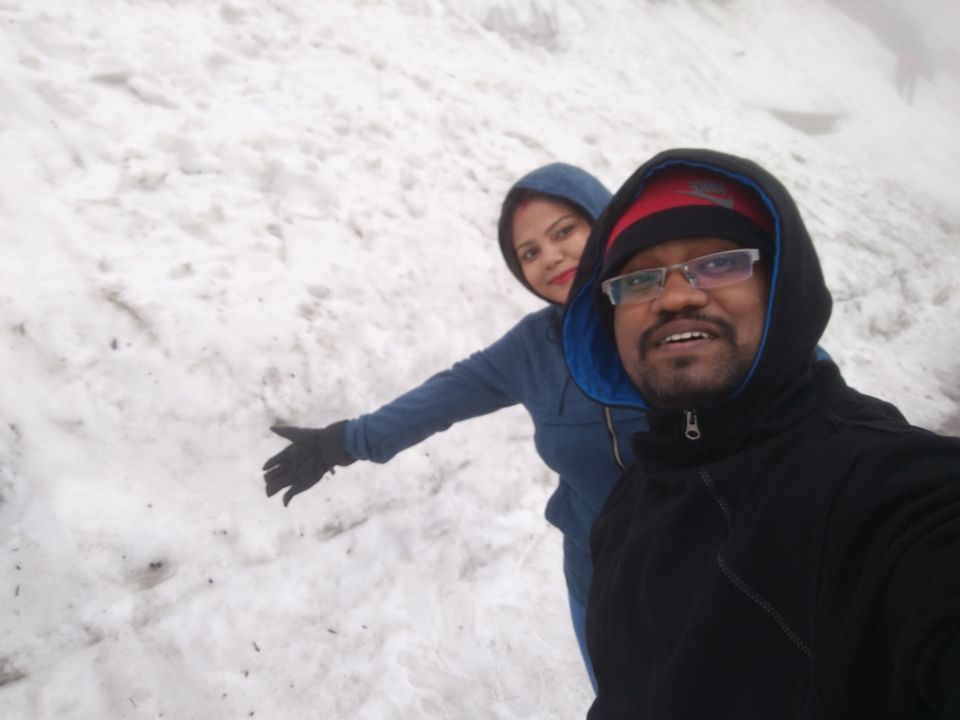 We returned to hotel at around 4 pm and in early next morning visited near SNT Bus stand to head back to Siliguri.
The other things one should visit if you have atleast 5 days in Sikkim is Gurudongmar Lake , Zero Point Yumthang Valley riding through Lachen and Yumthang Valley is a beautiful place to be there.
I would rate my Sikkim trip as 4/5 and since I had only 2 days couldn't explore much. Thanks! Hope this is useful to plan your trip!