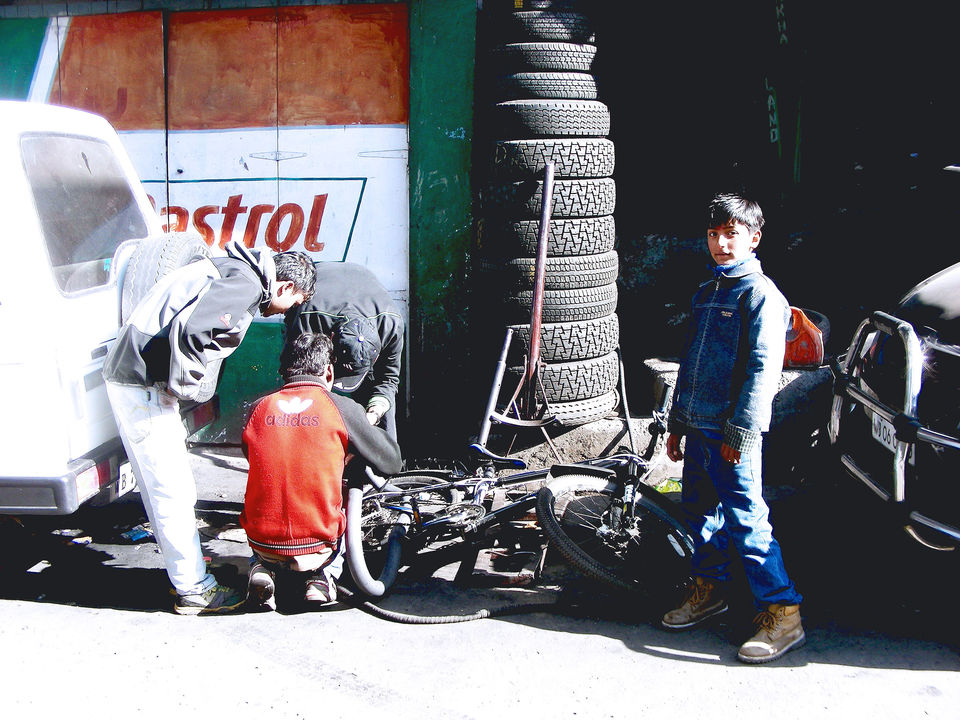 Bicycle Diaries, Part 2...
While planning for our bicycle trip we had no specific target in our mind, however, when we reached Darjeeling on Christmas Eve, it gave us a sense of contentment. There was a carnival organized at the mall. The streets were full of colours and pageantry which made Darjeeling look all the more gorgeous. The sweet tunes of Nepali music filled the air and it didn't take us long to indulge into the festive cheer.
We stayed back at Darjeeling the following day on Christmas.
The next day we decided to ride to Sikkim via Jorethang. We started early in the morning but within a minute of our ride my friend notified me that the rear wheel of my cycle was punctured. I tried to fix that with my repairing kit but it was a big one, impossible for me to mend. There was a car servicing shack down the road, I went there seeking for some assistance but was denied as they were not quite willing to repair my cycle amidst piles of flat car tyres. Clueless on the next course of action, I was standing in trepidation in the middle of nowhere.
"Cycle kharap ho gaya sir?" (Anything wrong with your cycle?), I heard a thin voice. I found a little boy, maybe eleven or twelve, querying on my trouble. Almost giving up hope of my cycle being repaired, I non-chalantly responded "Yes". "Aap aao mere saath" (Please come with me). And then I followed him blindly through the lanes and bylanes of Darjeeling. I had been to Darjeeling many a times before but those lanes were absolutely unknown to me. I gathered that the little boy's name was Neeraj and he studies in the fifth standard. After walking for almost fifteen minutes, we came across a number of car repairing shops, lined one after the other. It gave me an immense sense of relief that my cycle would be repaired now. We were back on track again ! I had no way to express my gratitude to Neeraj but thought of gifting him some chocolates to keep the memories sweet. I went to a nearby shop but when I returned, Neeraj couldn't be traced. He came to me like an angel just to help me out during trouble and when his purpose was solved he literally vanished into thin air, without the expectation to get anything in return.
Travelling is always such a humbling experience !
#bicyclediaries #travelmemories #beautifulindia #darjeeling #traveldiaries