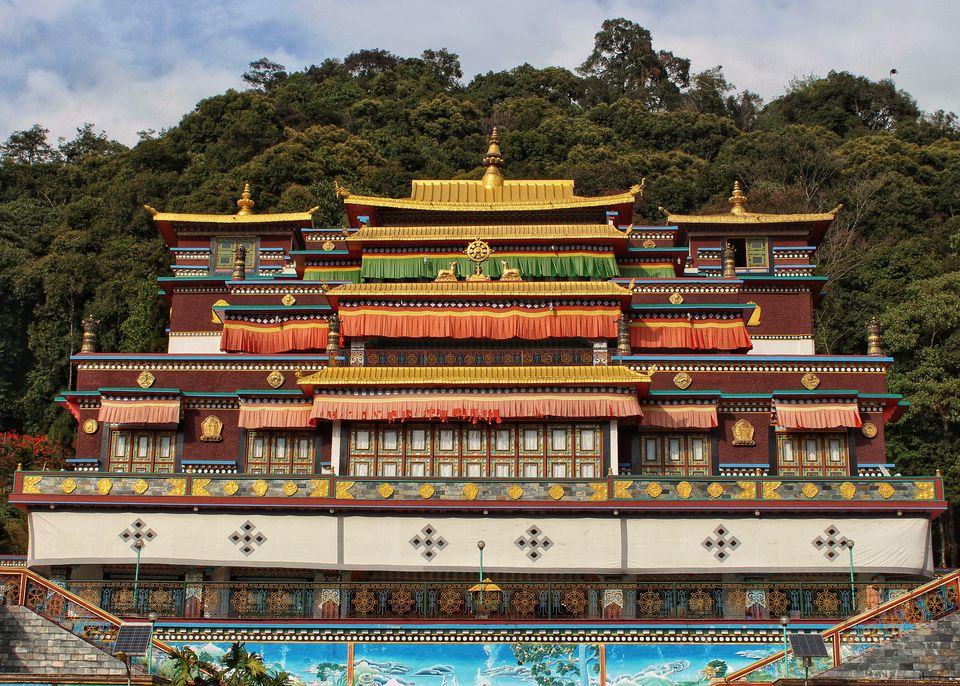 Ranka Monastery (also known as Lingdum Monastery) which is located about 20kms from Gangtok town is one of the most wonderful monasteries in east Sikkim.
The monasteries is spread out in a vast area with great scenic view. Since, it's relatively a new monasteries and doesn't have much historical or strategic significance like Rumtek Monastery. No wonder several bollywood movies have this monastery featured.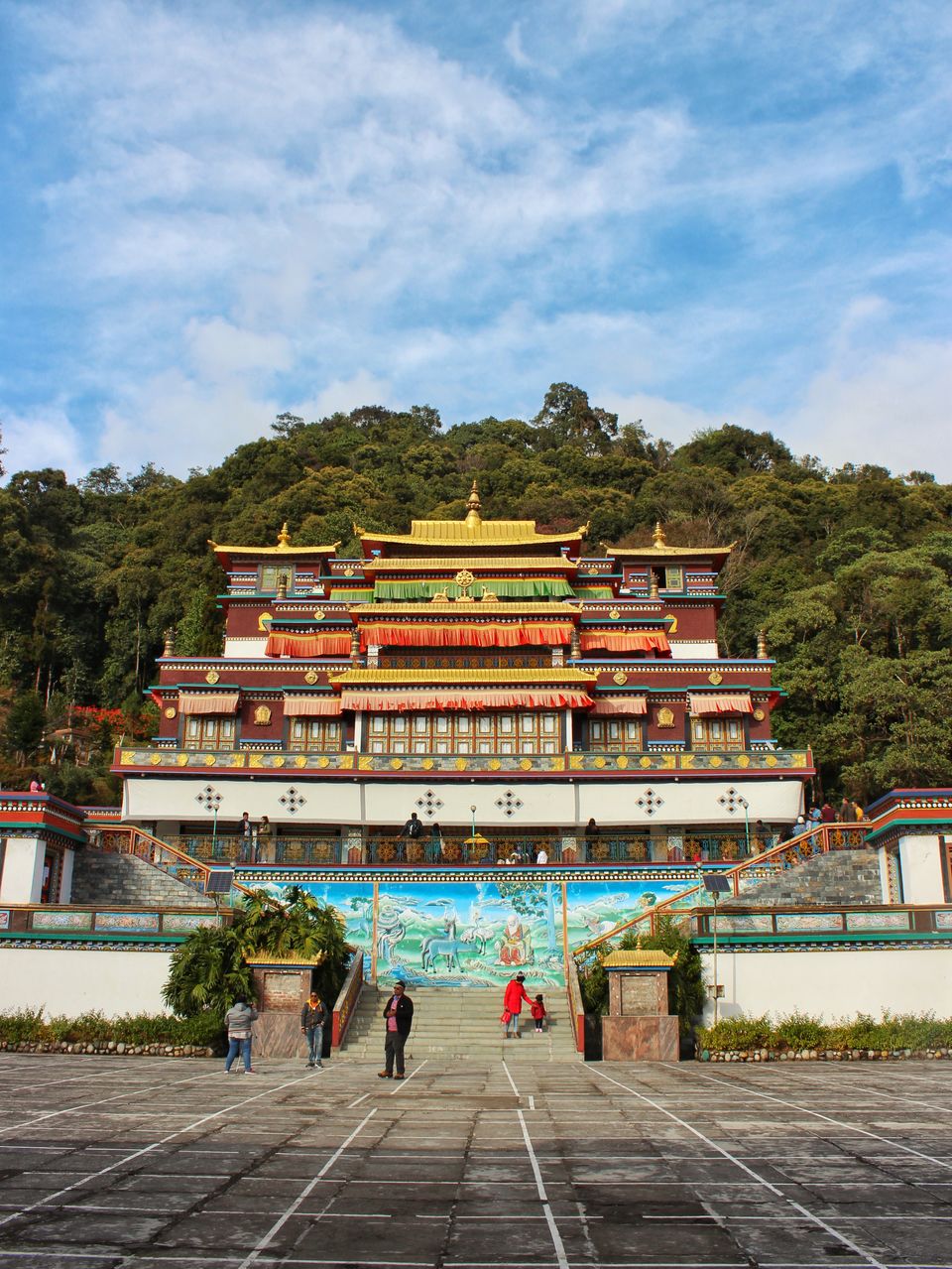 Ranka monastery is located amidst 21 acres of forested mountains, and is privy to stunning views of lush mountains. The view from the first floor viewpoint of the monastery attracts many to the monastery. The large central courtyard leads to a prayer hall, inside of which there is a 5m tall gilded statue of Buddha.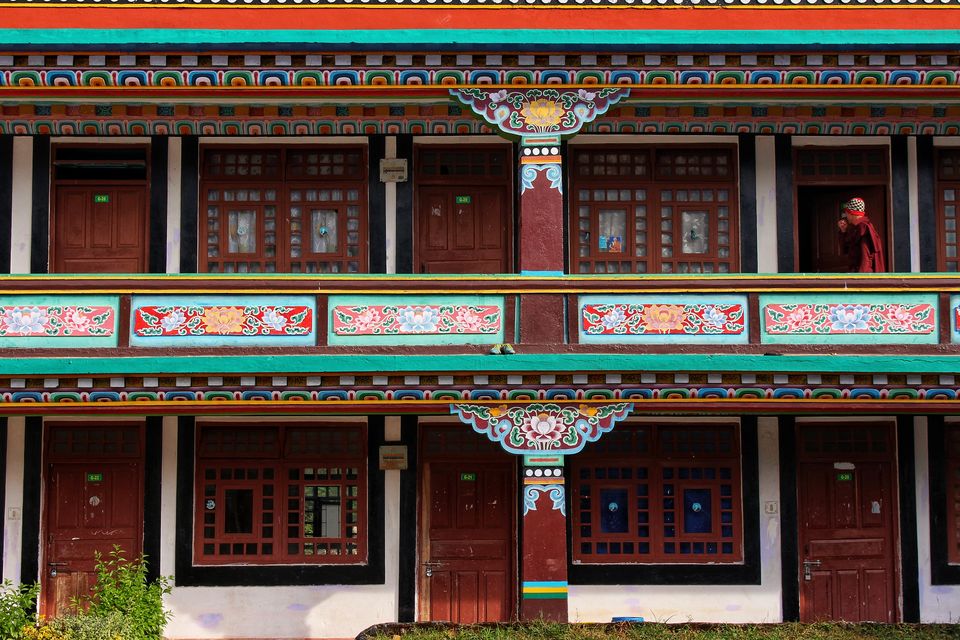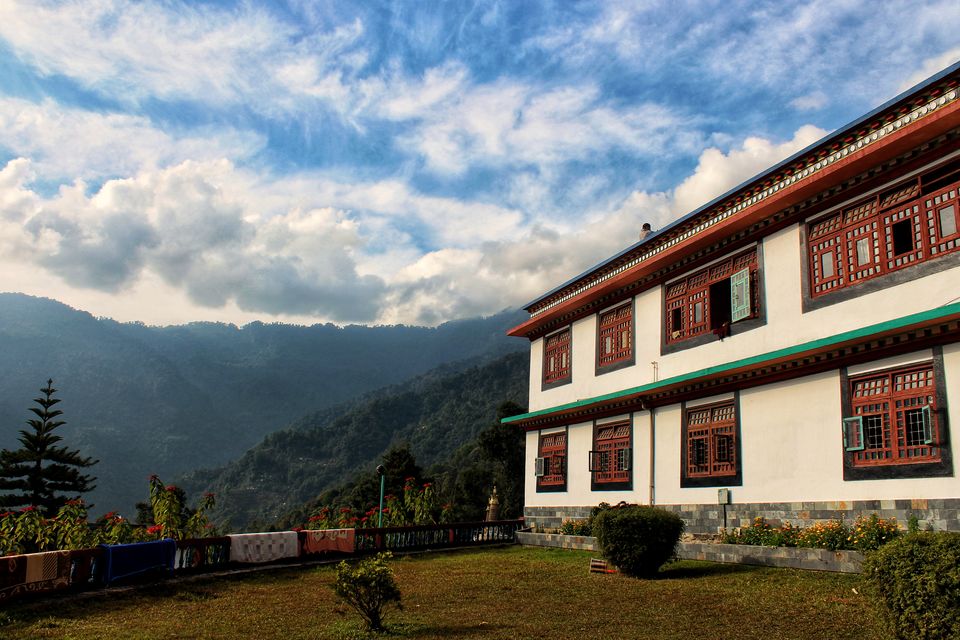 Adorned with exquisite murals, and statues, along with an impressive edifice, the site has been the shooting spot for several Bollywood films. Lingdum follows the Zurmang Kagyu sect of Tibetan Buddhism.
What catches the visitor's eye is the monastery's apex, carved with parasols, finials and pagoda roofs over a vast courtyard, where the younger monks are trained. The senior monks keep an eye on the activities of the monastery from the balconies of the second floor. A gigantic statue of Lord Buddha, with a height of five meter, sits at the end of the prayer hall, where monks sit in rows reading their prayer books. The walls of the hall display hand paintings, with thangkas hanging from them. The monastery also has a retreat centre on a hillock behind it, where the monks retire to meditate.
Visitors can move freely about the location, and interact and take pictures with friendly monks. You can also grab a bite to eat at the cafeteria, which serves delicious Chinese, North Indian and Tibetan fare.