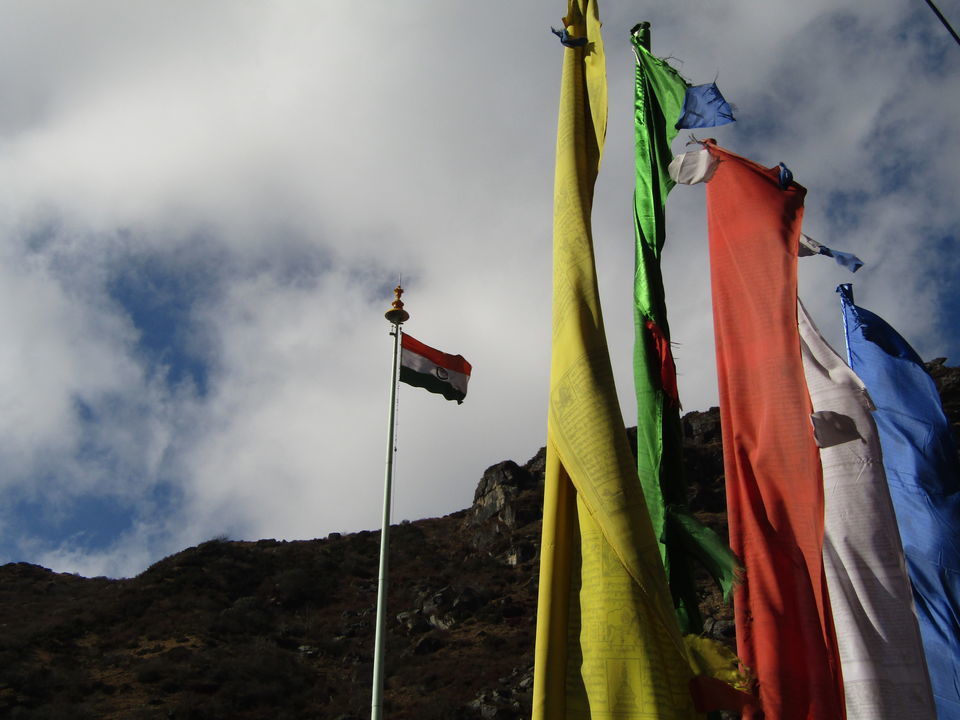 6 days in Sikkim and my mind was completely blown by the State. The hospitality, the flora, the mountains, the rivers, the people, the culture, the roads - you name it and it was hard to find anything wrong in it.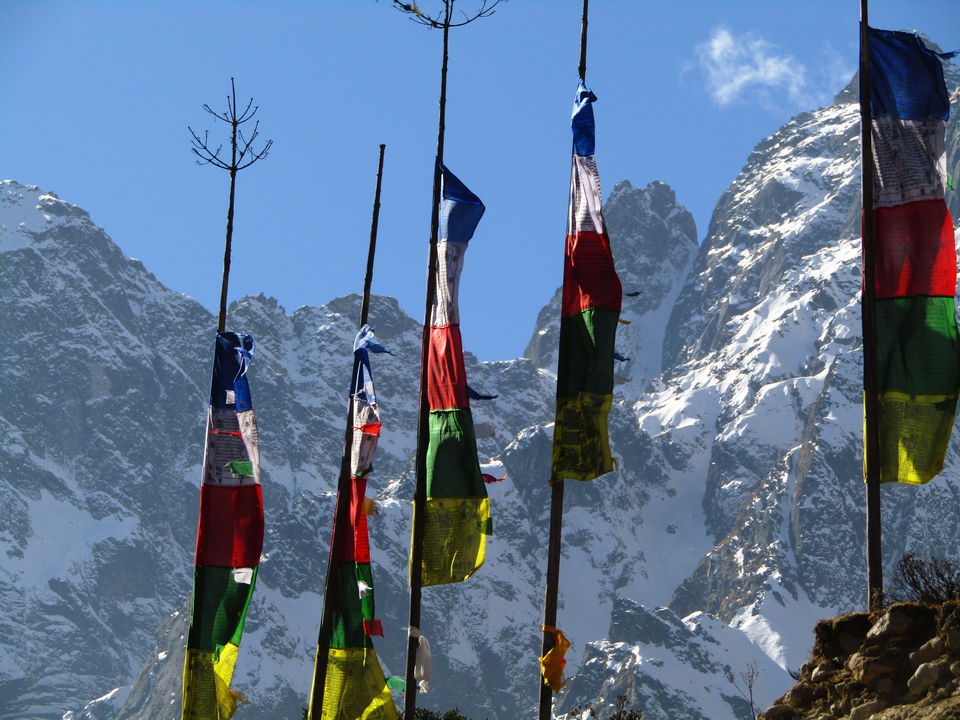 But the one place I was particularly looking forward to visit was the Indo - China Border Post at Nathu La. Having been to an army school, I've always had a connect with the armed forces and anything related to them always ignites a fire in the belly.
The Nathu La Pass is just 55kms from Gangtok. But getting there requires a tourist permit from the Tourism Department of the Sikkim Government. Permits are granted to a limited number of tourists on a daily basis for which the paperwork needs to be done in advance with the help of travel agencies registered with the Tourism Dept. Since Nathu La is a major attraction point, nearly all the major hotels in Gangtok have liaison with a registered travel agency for the permits. However ONLY INDIAN CITIZENS are allowed to visit the actual LAC. Others can visit only upto Tsomgo Lake.
For the paperwork, you will need 4/5 passport-sized photographs and 3/4 copies of your Identity proof. The cost of the permit is Rs.500/- per person. Hiring a car for the day costs approximately Rs.7,000/- and the trip shall also cover the Tsomgo lake (AKA Changu Lake - approx. 15 kms before Nathu La) and the Baba Mandir (another 12 kms from Nathu La).
Coming back to my visit, the trip started at 8:30 a.m. since the 3rd Mile Checkpoint (the point where permits are checked) is open only till 10:00 a.m. for letting tourist vehicles go to Nathu La.
Now considering it to be a border post, I had visualized it as something like the way they had shown in the movie "Lakshya" - a barren region with an Indian army bunker on one side of the LAC, no-man's land in the middle for some distance and the Chinese bunker on the other side.(Perhaps a bit naive of me)
But to my surprise, it turned out as if a new realm existed a few miles beyond Gangtok. Wide and smooth roads maintained by the Border Road Organisation, in the middle of snow-capped mountains, decorated with signboards bearing army slogans; clouds at or below your eye level; constantly changing weather; army cantonments; artillery being fired in the background; a dozen or so hamlets; lakes formed out of melting snow and above all - the temperature in single digits!(or even - 40 degrees Celsius in peak winters!) The relatively sunny day with scattered clouds made it even more picturesque.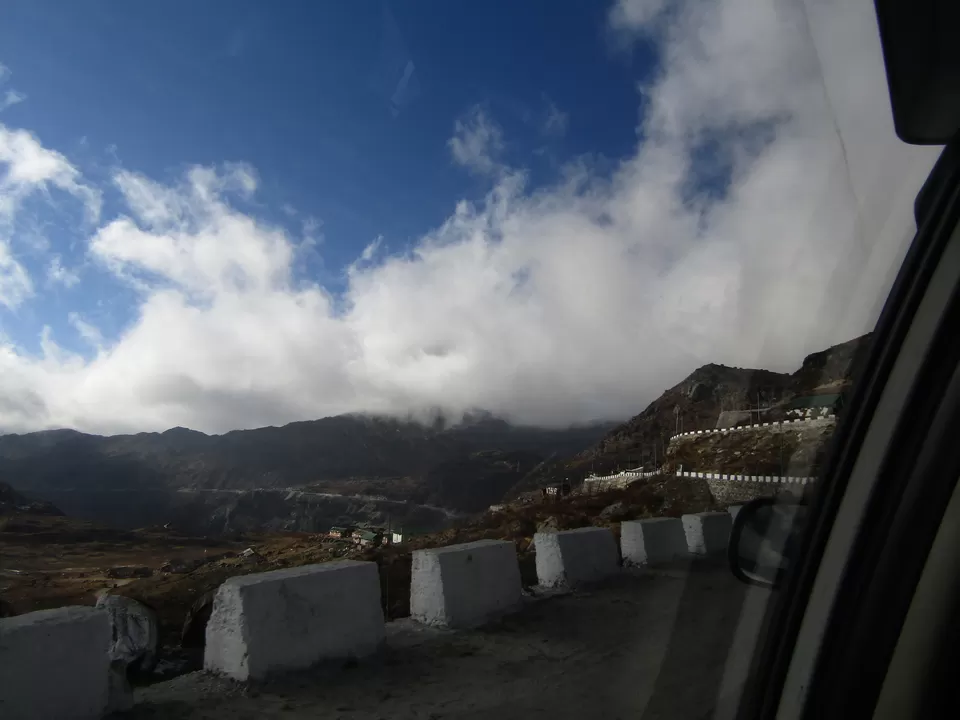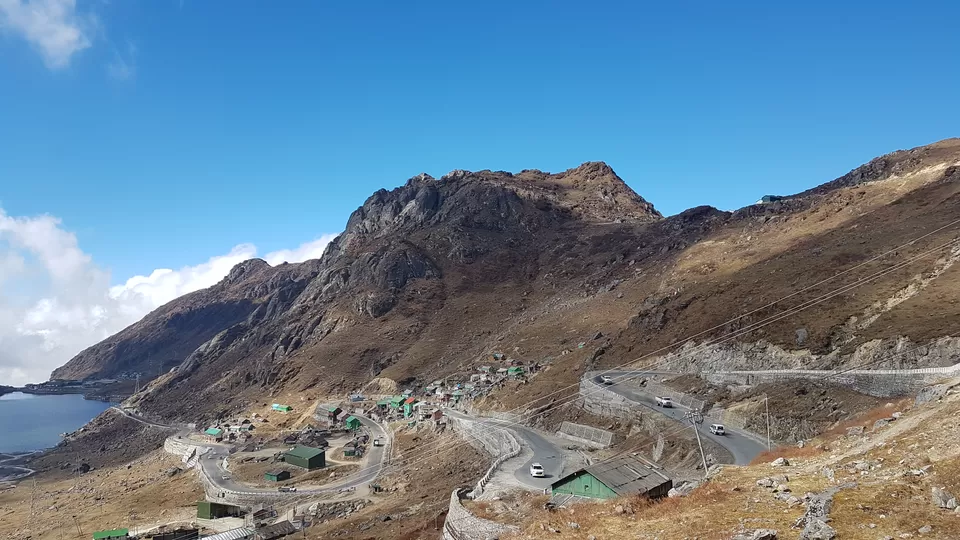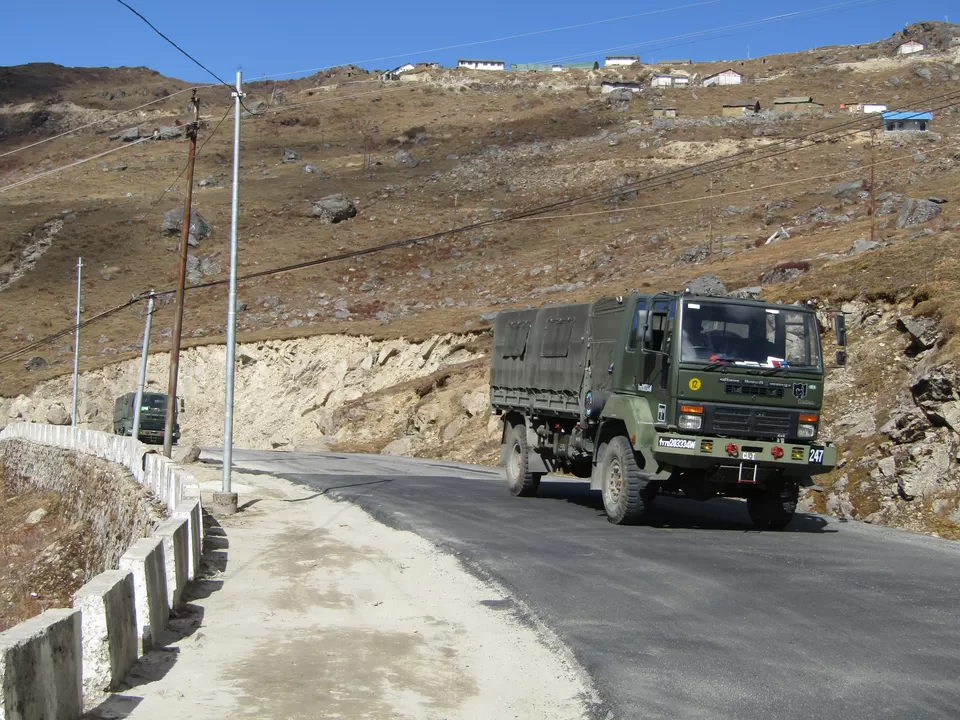 After an hour and a half or so, we finally reached Nathu La pass. Flocked by several tourist vehicles, the Nathu La post stood on a hill with a parking area at its base.
A flight of stairs led to the actual post. With "PROUD TO BE AN INDIAN" written on the hill and seeing our Tri-colour flying high on the post - at an altitude of 14,140 feet - where the temperature was around 5 degrees Celsius - in the backdrop of artillery firing practices conducted by the Indian Army, a wave of patriotism swept me. A part of me made me feel - Yes! This is the way life should be - Serving the nation, living for it, dying for it and if required, killing for it. Living a life less ordinary!
After reaching the top, I was just a fence away from China! That was THE Indo - China Border! Each side had a conference room for flag level military talks and the Chinese one was literally a few yards away from me! (The Chinese side wore a barren look while the Indian side was buzzing with tourists!) A war memorial was also made in remembrance of the 1967 Nathu La Skirmish martyrs at the post.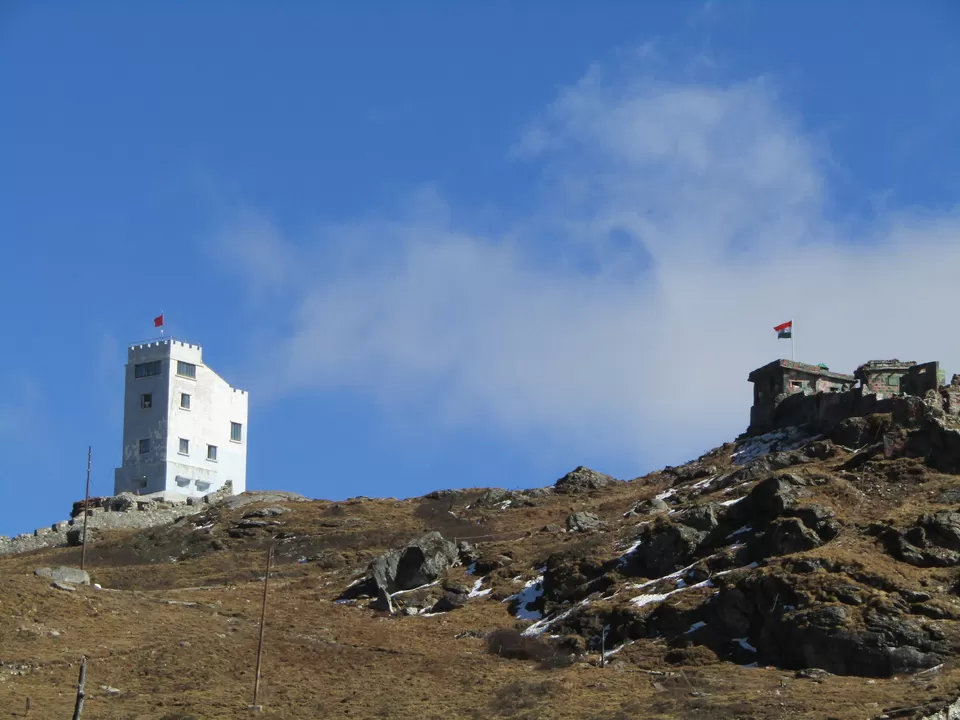 A few snow-capped peaks in Bhutan were also visible on the Chinese side. The Nathu La pass also serves as a gateway to Mt. Kailash & Mansarovar which is 5 days away from Nathu La by road.
I got to speak to the jawans patrolling Nathu La. Normally giving instructions to people, they would also talk a bit about themselves when asked by the tourists, about the life in Nathu La, the history of Nathu La, the climatic conditions and how they coped with it. The extremely cold and unpredictable climate there gets worse at night and during winters. A few tourists even collapsed due to the high altitude and relatively thin air (not an issue generally if you don't have any major respiratory problems).
After interacting with them, I can say one thing for sure - Even at 14,140 feet, even if you're well beyond the clouds, you'll find them there as well. Standing there,rock solid! - The Indian Army. They had this vibe which made them the "man amongst men" and they commanded such respect that many tourists would thank them and tell them "Sir, bahaut badhiya kaam kar rahe ho aap" (Sir you're doing a very good job).
After an hour or so at Nathu La, we returned, but not before a quick visit to the Baba Temple which is dedicated to Captain (Baba) Harbhajan Singh, a martyr from the peaks of Nathu La said to protect the Indian border even today and then the Tsomgo Lake. (As such tourists are allowed to stay in the upper region only till 2:00 p.m. that too on a clear, sunny day)
All this while, the climate had taken a big U-turn. And what seemed to be a sunny day had now become a an overcast one. Winds blowing at high speeds, clouds covering the valley, the mountain peaks and visibility reduced to only a few meters, I realized what the jawans up there were talking about.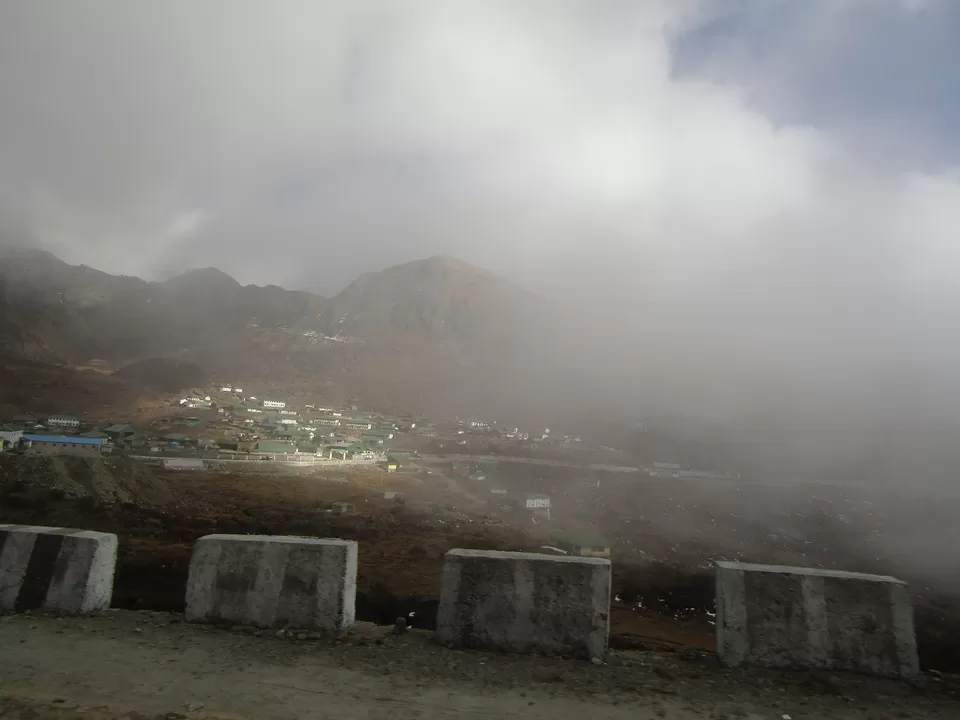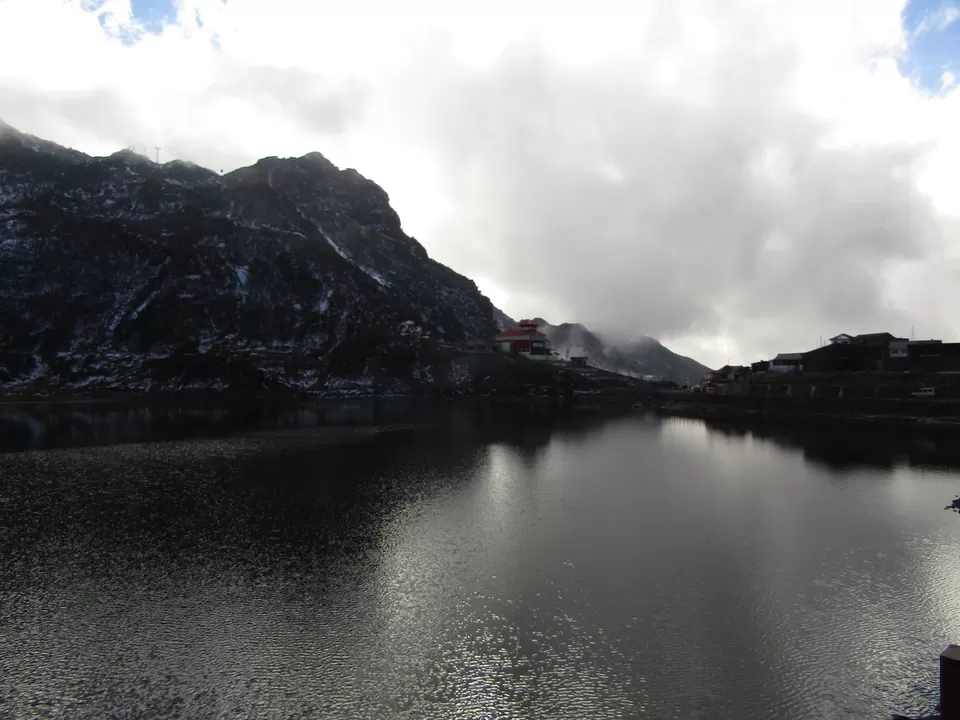 As we headed back to Gangtok, we also made a quick stop at the Hanumantok Temple - A Hanuman temple built by the army located 2 kms. away from the 3rd Mile Check-point on the adjoining hill. And as we descended, we left the clouds behind and visibility was back to normal. This helped us witness an amazing sunset in an orange-ish sky with dashes of cloud covering the sun while it set.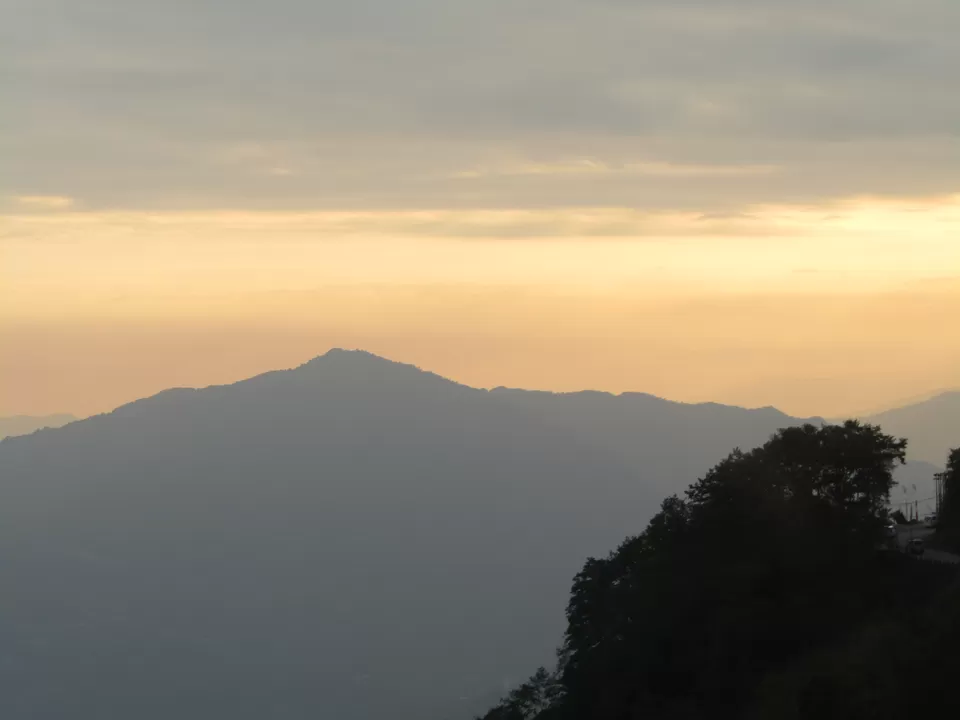 This trip re-instated the belief in me that our sovereignty will always be in safe hands as long as the Indian armed forces stand. It also made me humble and thankful to these sentinels because protecting our country comes at a high cost (imagine staying away from your friends,family and home for months together in extreme climatic conditions and staying alert 24*7 for any possible action which could take your life) and every Indian should make a trip here MAINLY to see and understand what it takes to ensure that we civilians are having a sound sleep at night.
Jai Jawan, Jai Hind!