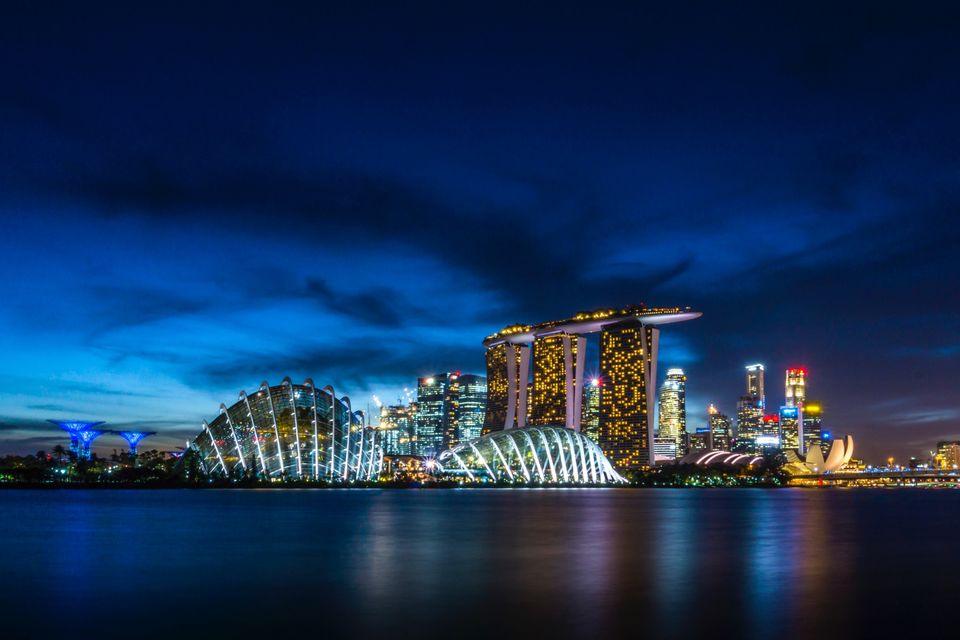 I will list down the things which you must do if you are in or planning to visit Singapore. Every single place is accessible via MRT ( Singapore Metro ) and local buses:
1. Universal Studios : This place is the most fun loving place on earth. This place has everything you can possibly imagine. (Full Day Pass : S$ - 79)
2. Minion Mart : If you are a Minion lover like me, you have one more reason to visit Universal Studios.
3. Buddha Tooth Relic Temple: This majestic place is a place of worship, a repository of Buddhist wisdom and relics. It has a museum too which has a very special artifact. (Free)
4. Gardens by the Bay : Gardens by the Bay has two main attractions.
(i) Cloud Forest Dome, and
(ii) Flower Dome.
Singapore knows that it doesn't have a lot of Land so they are increasing their forest cover by making new forest within the building. Singapore is using modern architecture to make things beautiful in a natural way possible. (Fees: S$ - 28)
5. National Gallery Singapore : The National Gallery Singapore is an art museum located in the Downtown Core of Singapore. (Fees: S$ - 20)
6. Singapore Flyer: It is an observation wheel and also known as giant Ferris Wheel. It has 28 air-conditioned capsules, each able to accommodate 28 passengers. (Fees: S$ - 33)
7. China Town: If you want to experience authentic Asian vibe then you must visit China town. (Free)
8. Little India: If you ever wanted to visit India, you have more reason to go and experience Indian vibe. There are many beautiful Temples there which you should not miss. (Free)
Singapore just looks small but it has a lot of things to keep you busy throughout your trip.