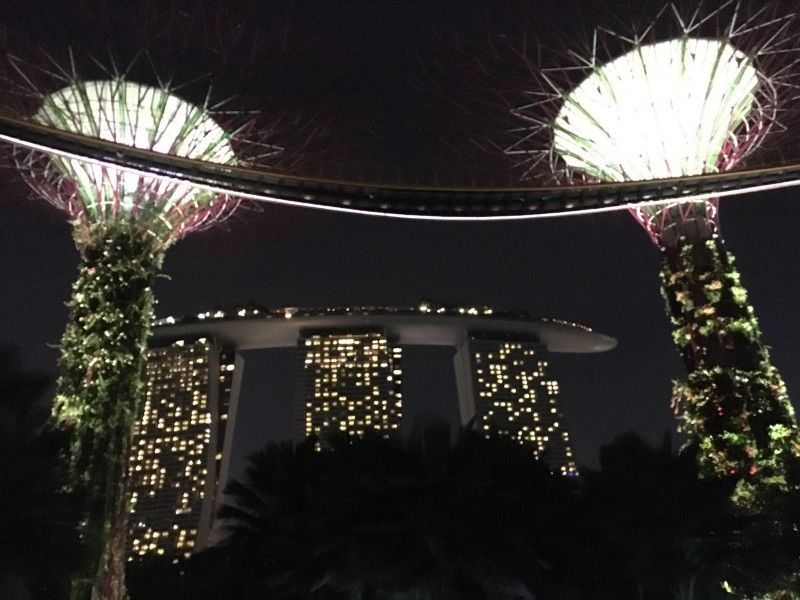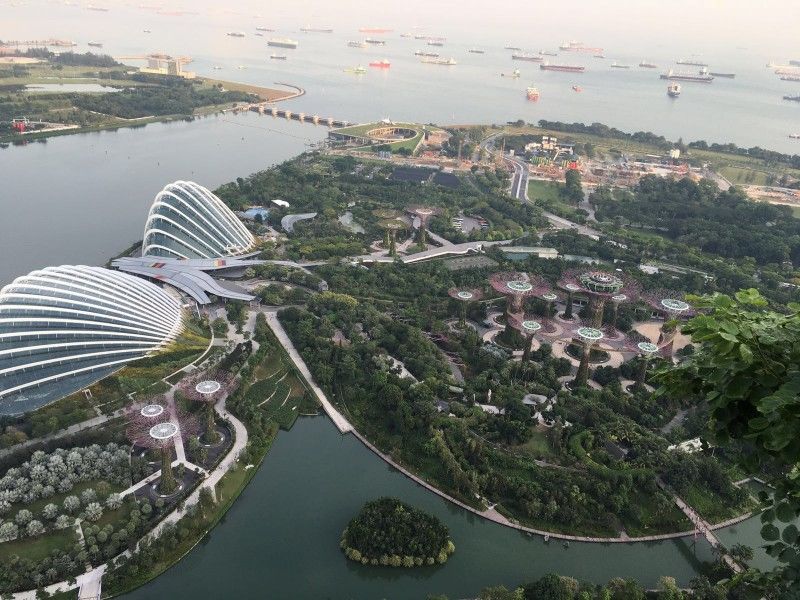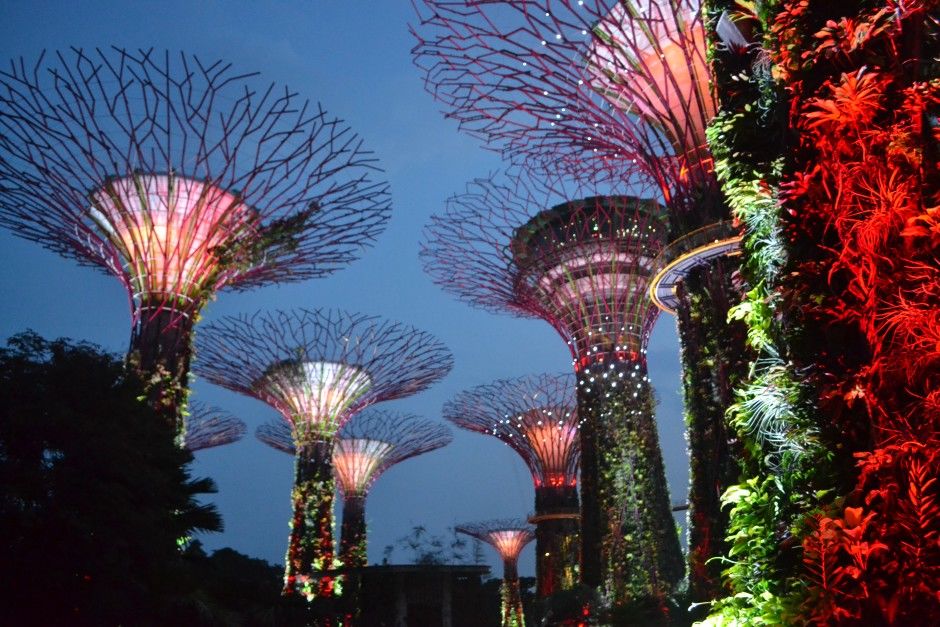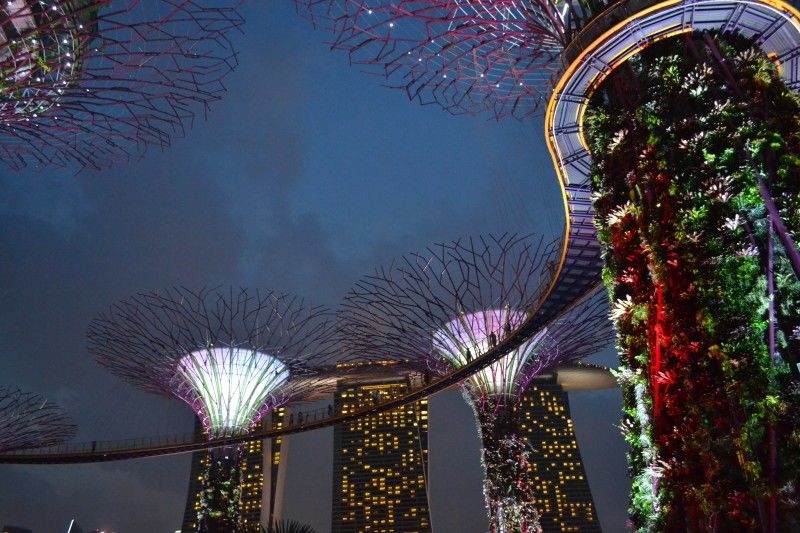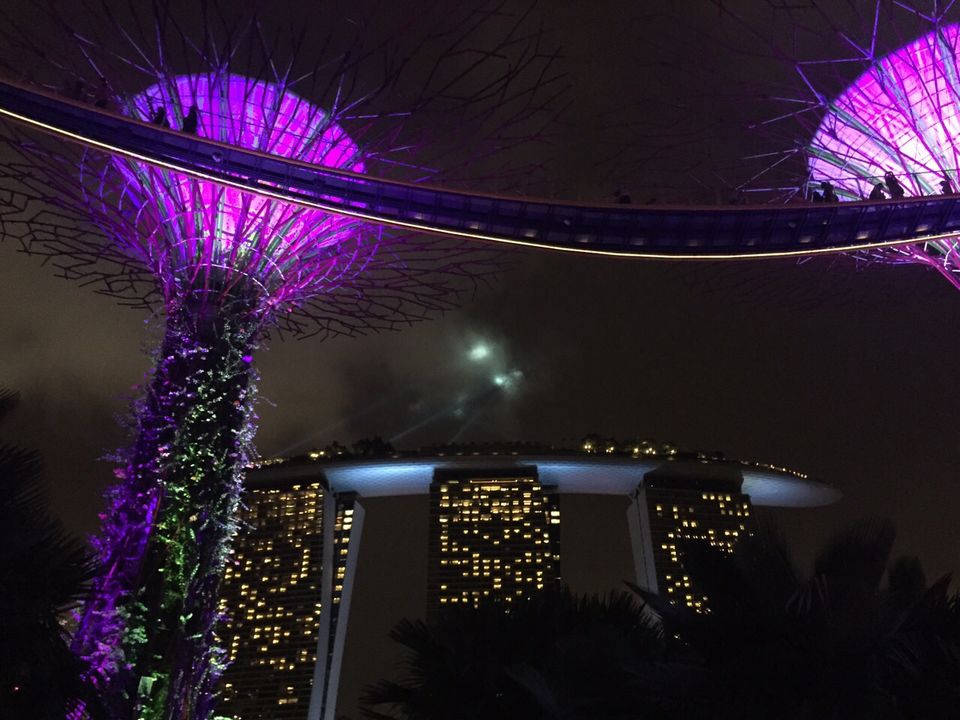 Ever dreamt of being in fairyland? Ever thought trees could go alive? Think again. After having visited all the touristy places in Singapore, I realized I wanted to see something that was very much a part of Singapore but doesn't feature on the 'must visit' list. While visiting marina bay sands on its top most floor, I could see these beautiful man-made purple and green 'trees', surrounded by natural greenery. I asked people around and was told they were the supertrees at the Gardens by the Bay.
The gardens by the bay have these beautiful supertrees that go 'live' every evening at 7.45 and 8.45 pm in a show called the Garden Rhapsody.
I took around 20 mins to reach there from marina bay sands. Catching a place is quite a task, considering the amount of people visiting it but luckily, I was 30 mins ahead of time. I found a place under the centre most tree and sat there. I saw people around lying down when the show was about to begin and just followed them. It was then I realised that I could get the best view only by lying down and looking up at the trees in the backdrop of the sky. The light and sound show lasted for 15 minutes and just took my breath away. For those 15 minutes, I actually got transported to fairyland.
I have visited this place five more times after my first time (Yes, that's exactly how much I love this place) and every time I visit it I get a sense of tranquility.
The Garden Rhapsody at the Gardens by the Bay Singapore