When GoPro-toting photographer and traveller Vedang Kandalgaonkar took his first trip to Indonesia, his connecting flight happened to be from Changi airport. Just like every person before him, Vedang was left amazed by the magnificence of Jewel Changi — with its 130-feet rain vortex and a myriad variety of indoor attractions. So, Singapore was promptly added to his bucket list. After all, he thought, if Jewel Changi was this beautiful then the entire Singapore must be glorious.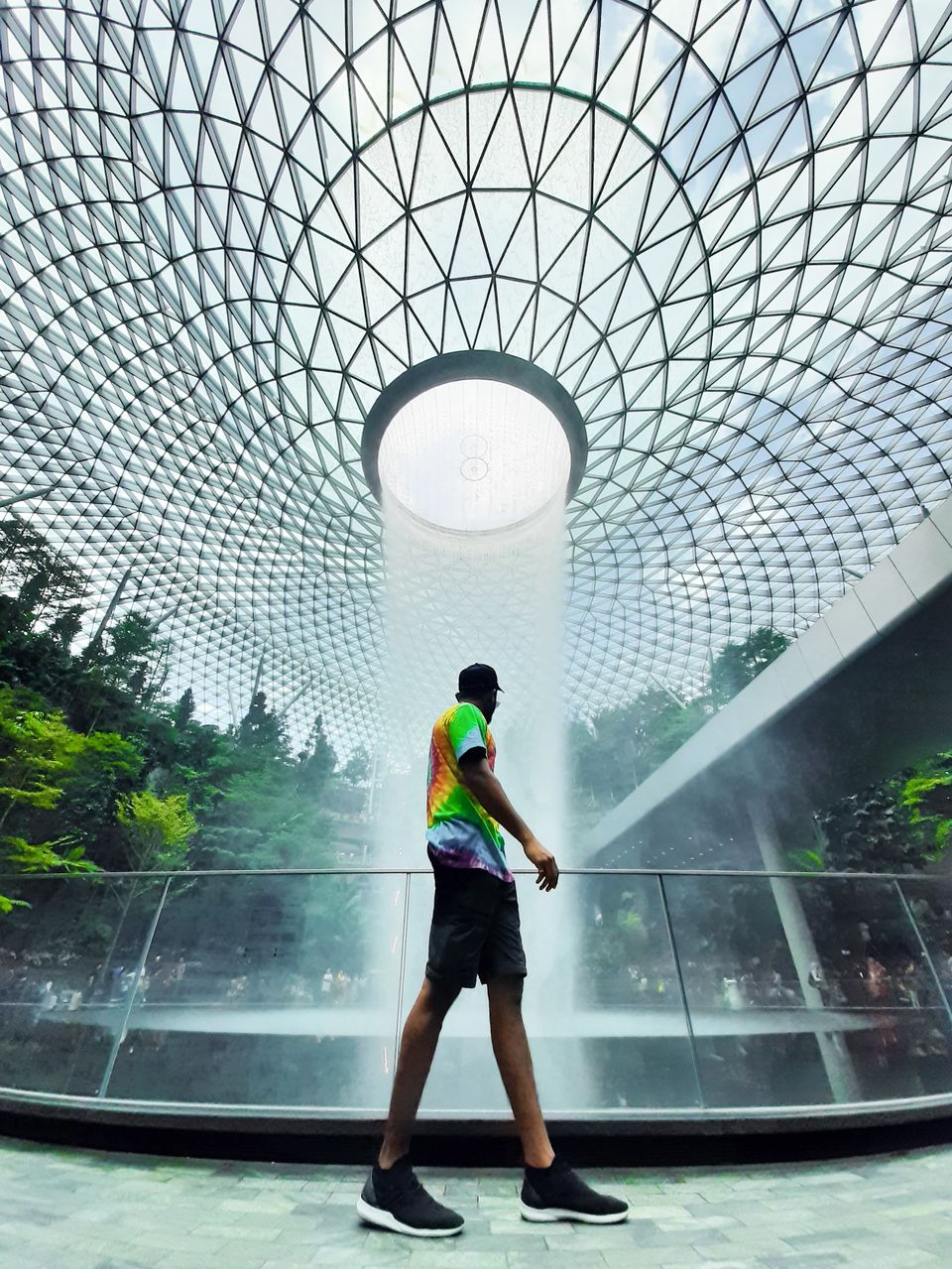 Vedang got a chance to test this theory soon enough. Klook, with its range of mind-boggling experiences to help travellers explore the best a place has to offer, helped Vedang tick a fun trip to the sunny island-nation off his bucket list.
As soon as Vedang landed, his first move was to get ahold of the all-important 4G SIM card at Changi airport to keep in touch with loved ones back home. With that done, all that was left was to relax in the hotel and get some sleep before he started exploring Singapore next day.
The contrast of futuristic splendour and old-world charm is omnipresent in the Lion city. Singapore's ethnic diversity colours its rich social fabric in brilliant hues — Buddhists, Muslims, Taoists, Catholics, Hindus and Christians blend to create the unique ethos of this flourishing tourist spot.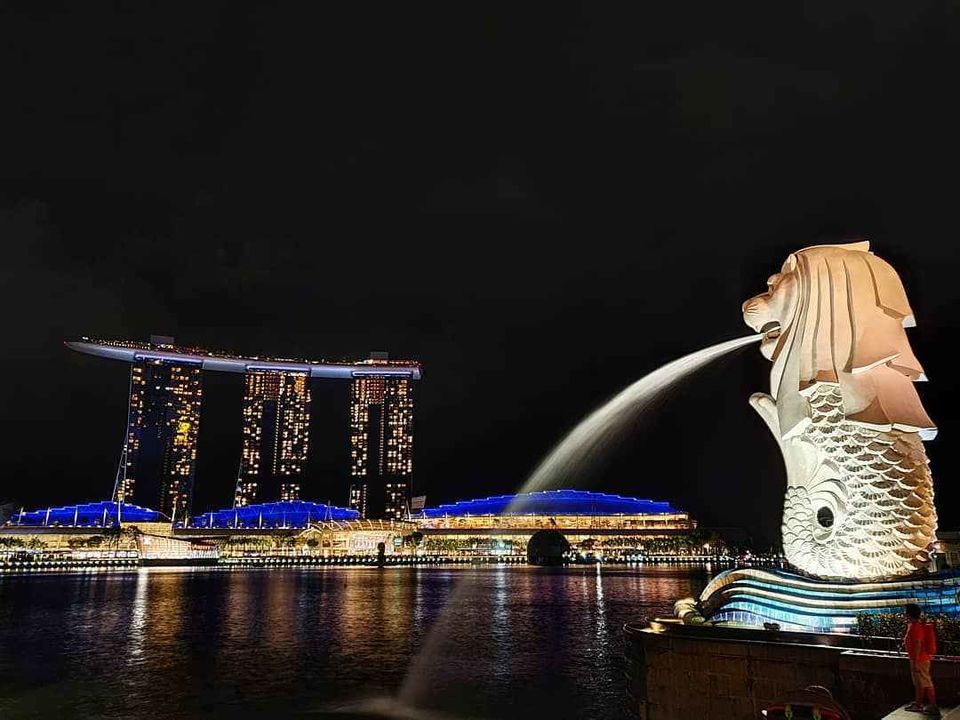 This was evident to Vedang right from the start when he stepped out to meet a guide in Chinatown's bustling streets. After a hearty handshake, what followed was a smorgasbord of experiences in sight, smell, and sound.
In a few hours, Vedang had strolled through the streets of Chinatown with its pretty red-tasselled lanterns and poked around in Little India's chic cafes and small Indian shops. There was a quick tour of the lungs of Singapore — the Botanic Gardens. All that walking could work up an appetite, so Vedang made a stop at the lively Newton Food Centre to sample some of their famous Chilli Crab with its silky tomato-based gravy mixed generously with egg bits and a side of mantou (steamed bun).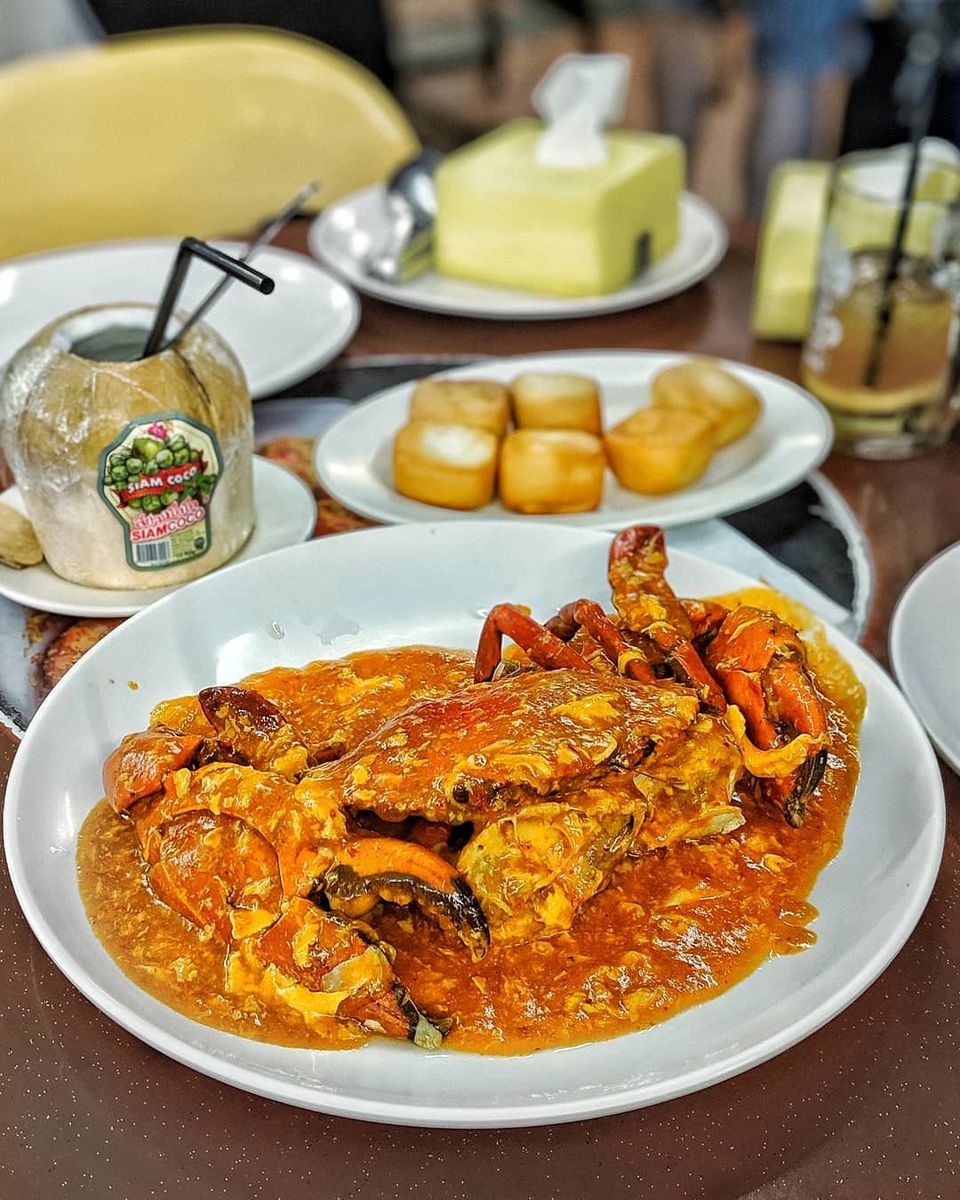 In a pleasantly good mood helped along by the evening breeze and a full stomach, Vedang headed towards Gardens by the Bay.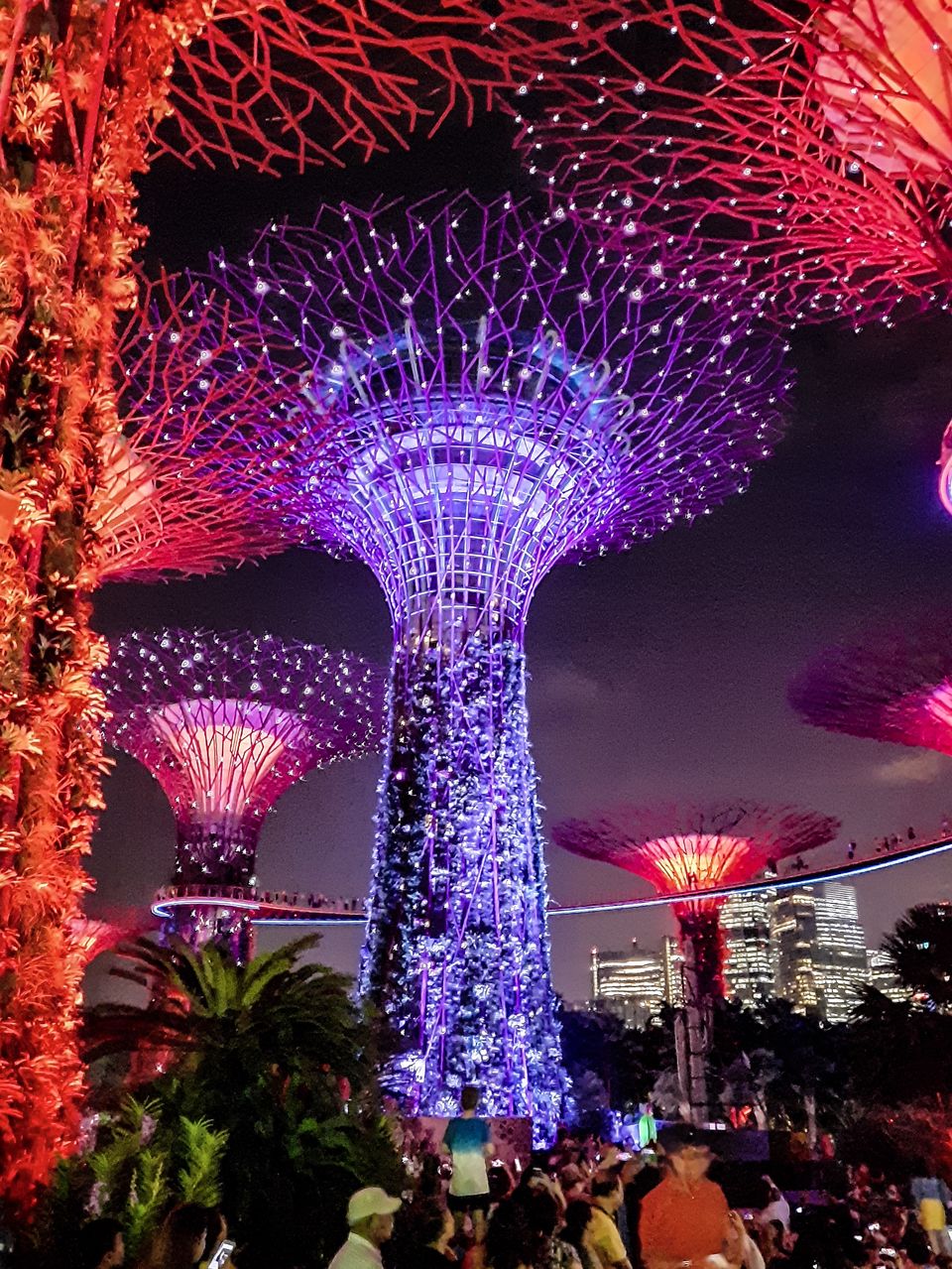 An example of futuristic technology as well as natural beauty, its hallmark Supertrees stood out shining like beacons, resplendent in their twinkling lights. Vedang chose a grassy spot just in time to catch the breathtaking sound and light show right underneath one of the massive trees. It was an evening well spent.
What's the best part about getting a Klook pass to the Universal Studios Singapore? Skipping the serpentine queue at the counter and skipping ahead right inside like a VIP! Vedang was set for a day fuelled with high-octane fun. First, a mandatory picture was needed in front of the massive globe, which is the icon of the giant conglomerate.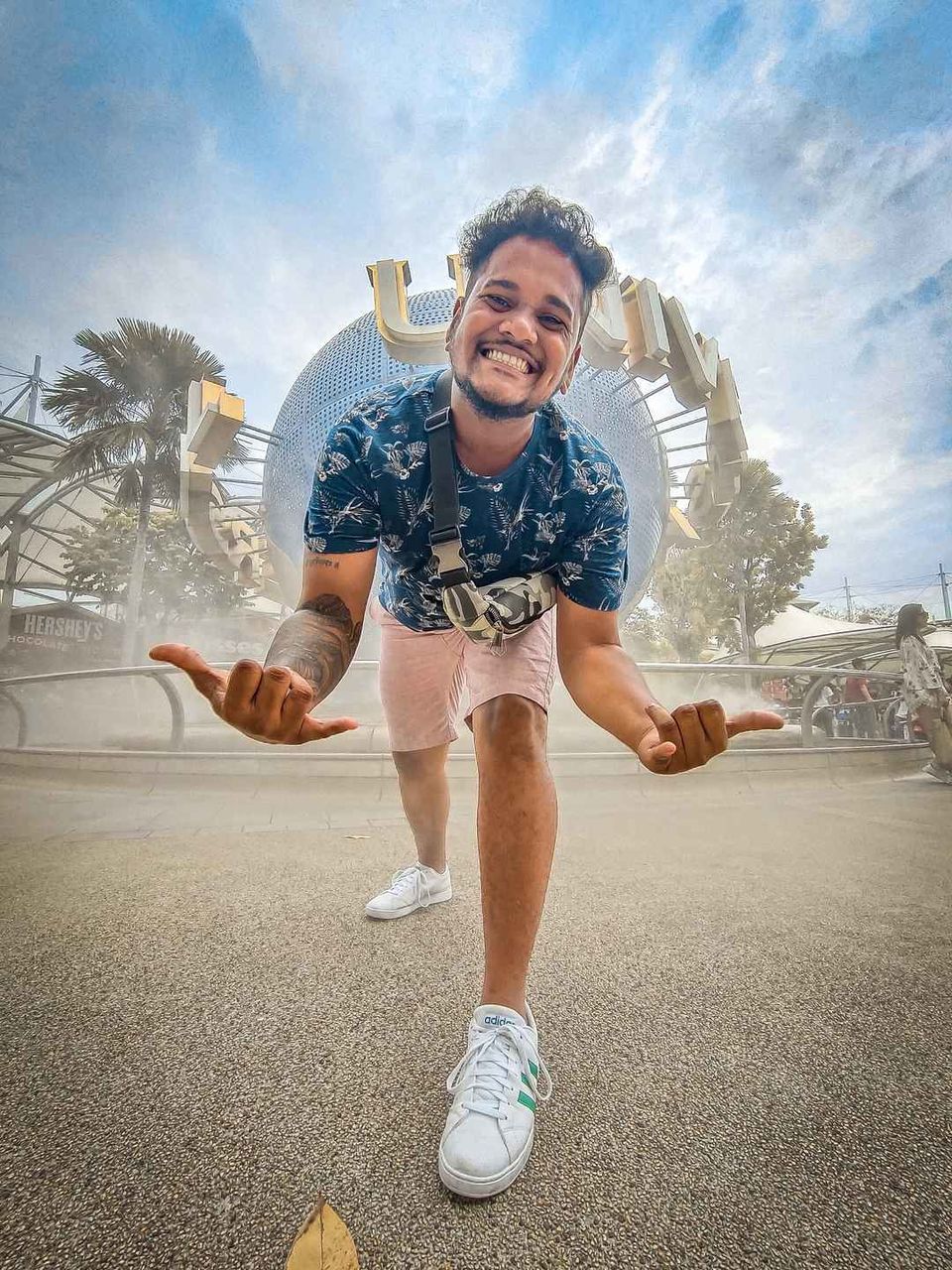 Every solemn adult turns into an excited child in this movie-themed amusement park with live, entertaining shows, seven-themed zones with hair-raising rides, and lovable characters from popular movies.
After hobnobbing with several furry minions and an adorable Shrek, Vedang, an adrenaline junkie at heart, turned his attention to the rides. Several rides and a hoarse throat later, he got on the Transformers ride, with its cutting edge show which guaranteed to deliver shaky legs and wobbly knees.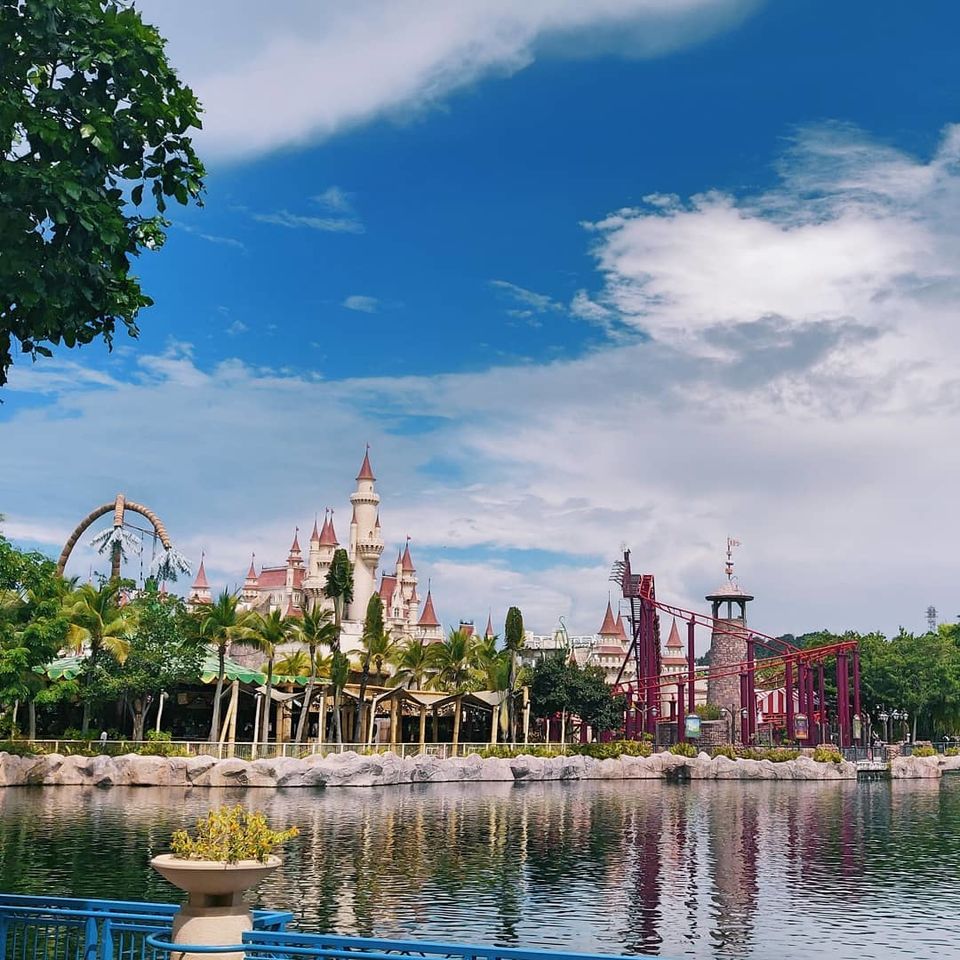 Exhausted and exhilarated, Vedang stepped into the warm and inviting dining area of Royal Taj at Village Hotel Singapore. Wherever you may go, at the end of the day, the heart craves the familiarity of 'ghar ka khana' and the delicious, piping hot Indian spread at Taj was the perfect way to round up a good day.
There is no better way to start a day than by being airborne and being treated to a stunning 360° bird's eye view of the verdant beauty of Mount Faber and Sentosa.
The Singapore Cable Car is undoubtedly one of the best ways to reach the turquoise-fringed island of Sentosa, which has a wealth of lush rainforests, themed attractions, golden beaches and fascinating shows. Vedang found himself enjoying the wind in his hair as he sat in the cable car, looking down on gorgeous vistas on his way to the island.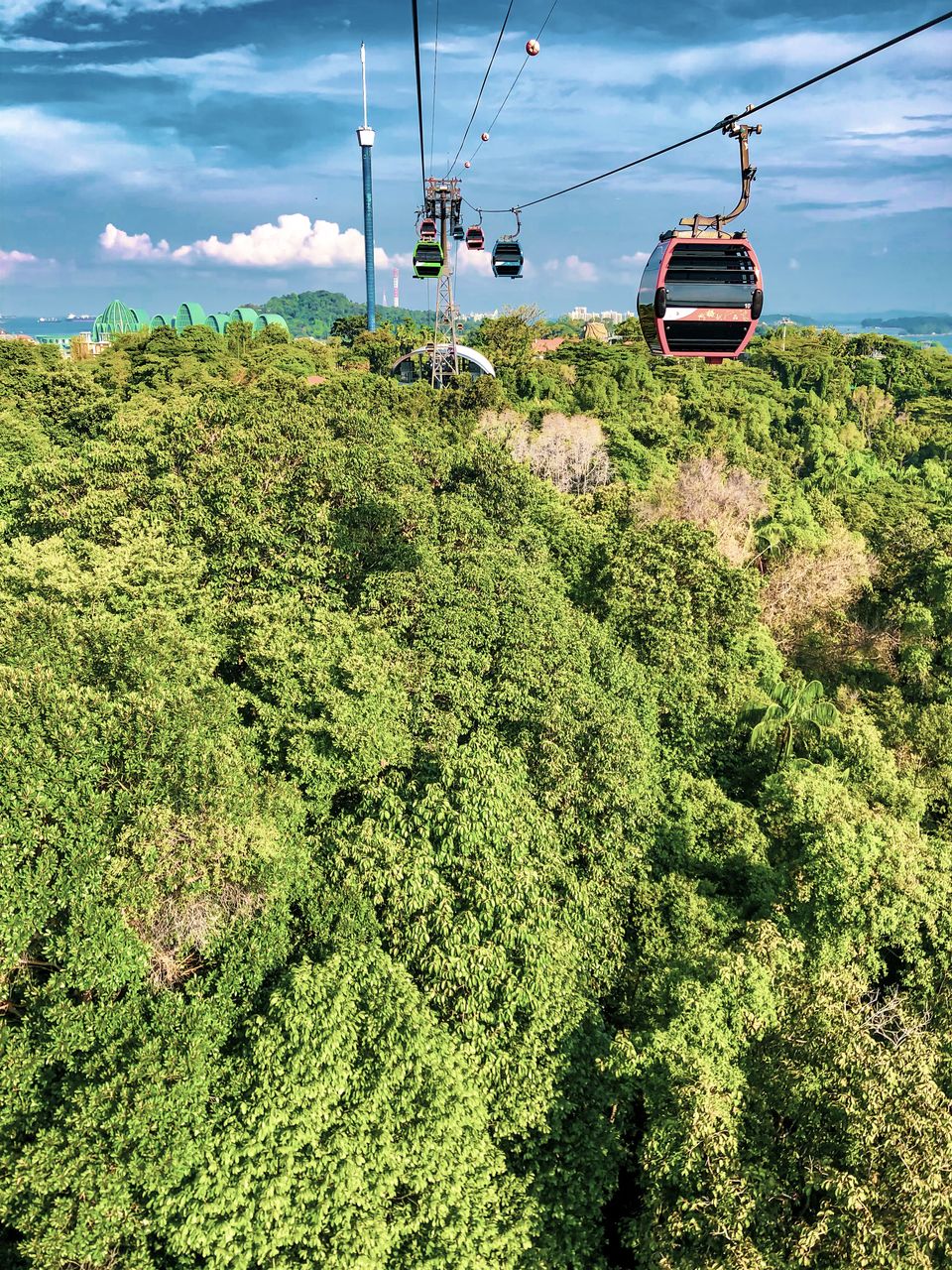 First stop, Adventure Cove Waterpark — is perfect for a splash, literally, with its high-speed thrilling water rides, snorkelling activities, and a chance to view majestic marine creatures up close. There was no way Vedang could pass up on an opportunity to go on some of the heart-racing rides. Snorkelling was the highlight of the day with shoals of fish flitting past him above the multi-coloured reef and stingrays gliding by lazily.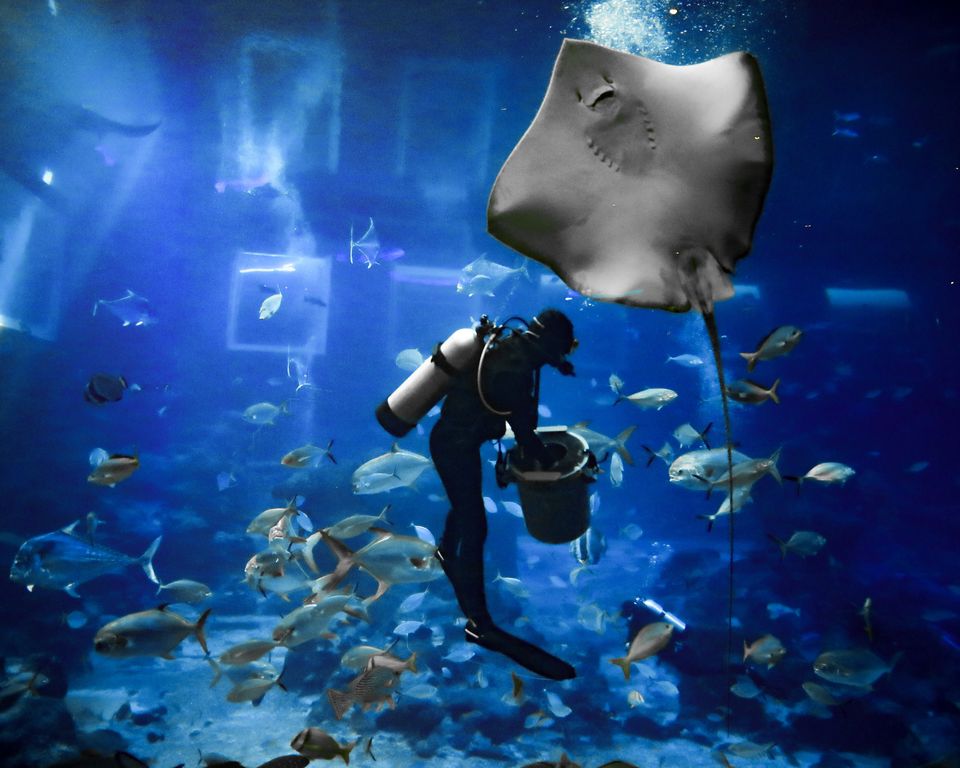 The next stop, S.E.A. Aquarium did not disappoint with mesmerising views of sharks cutting through the water, separated from Vedang by just a sheet of glass. The immersive experience at the S.E.A. Aquarium makes you believe that you're a part of the subterranean marine world and the spell is broken only when you step out blinking in the light.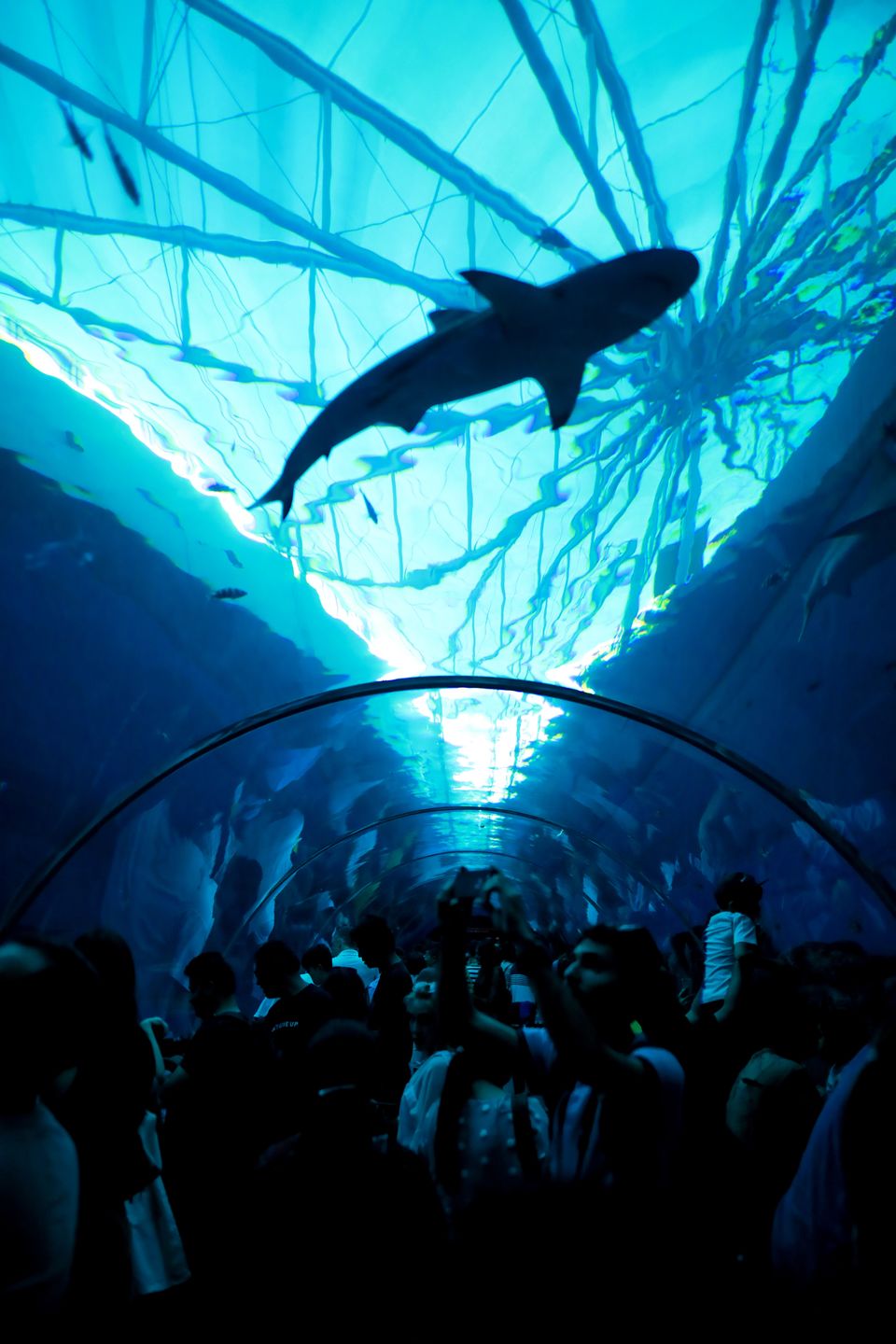 As darkness seeped into the sky, Vedang headed to the Siloso beach with a snack in hand for the Wings of Time show. A riveting 25-minute visual treat complete with state-of-the-art laser, pyrotechnics, fountains, water jets, and music - the show narrated a compelling tale of friendship and courage. The brilliance of the fireworks lit up the open sea and sky and Vedang headed back to his hotel with the spectacle imprinted indelibly on his mind.
Morning saw Vedang amidst the tittering of birds in Asia's largest bird sanctuary, Jurong Bird Park. Home to over 5000 avians with lush green vistas, glimmering pools, and aviaries, here's where you can make some feathered friends by feeding them tidbits.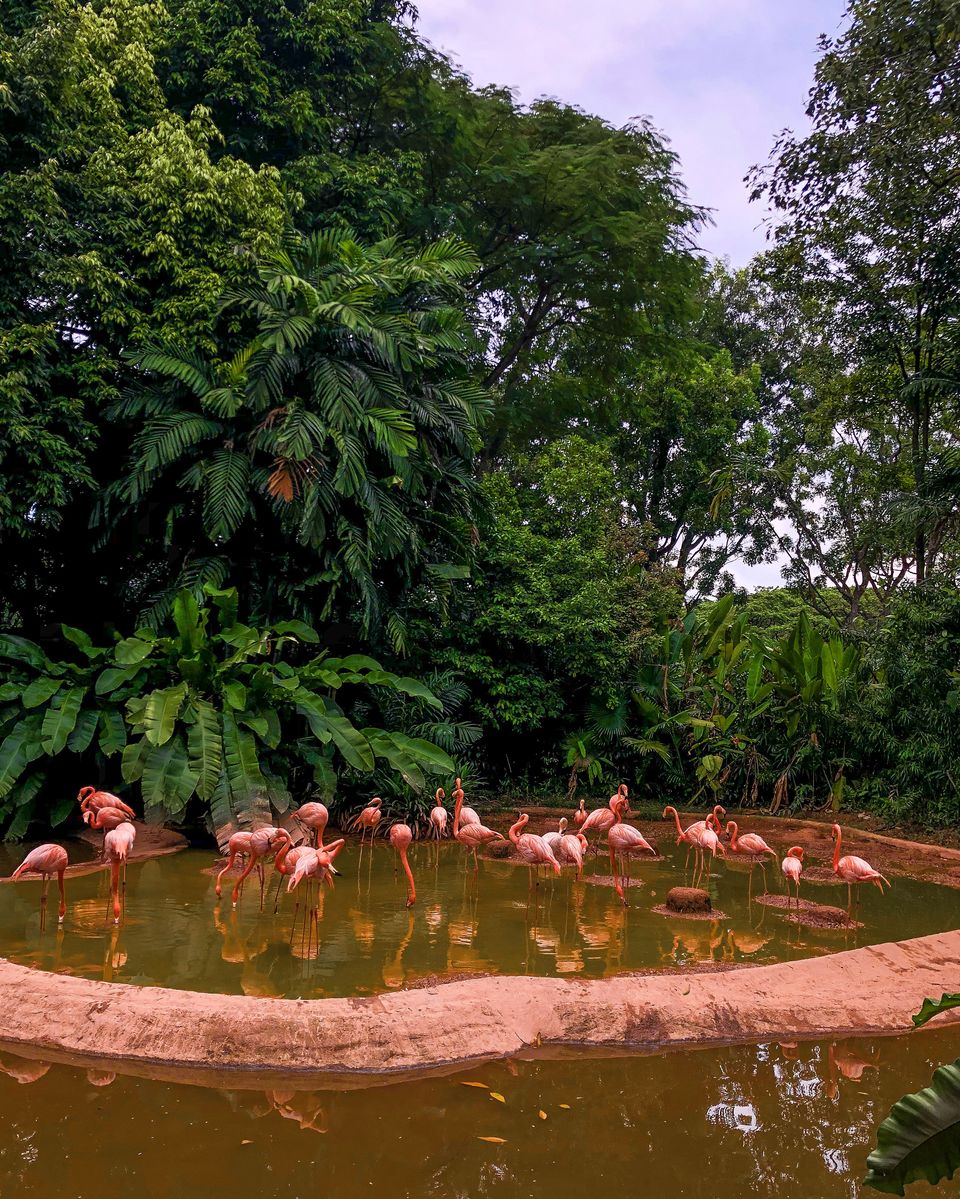 While the day flew by at Jurong Bird Park, there is no rest for the wicked and Vedang headed towards Singapore Zoo to get his fill of wildlife and rainforests.
The Singapore Night Safari starts as darkness falls and nocturnal animals come out at night. It's difficult not to gape with wide-eyed wonder at creatures like the Asian elephant, Malayan tapir, and Malayan tiger as they walk past. Friendly creatures roam around freely at night and a tram ride takes you deeper into the darkness of the mysterious wild.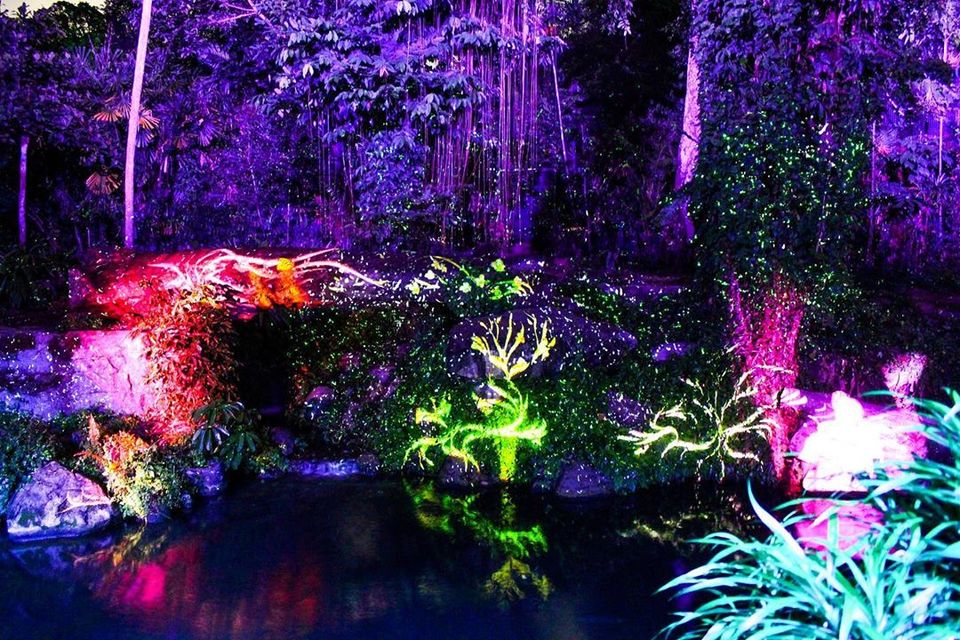 Just as your eyes adjust to the darkness, you can dazzle them as Vedang did at the striking Rainforest Lumina at Singapore Zoo — a virtual tropical rainforest with interactive light and sound effects to transport you instantly to a mythical world. The day ended with a lavish Asian buffet with delicacies from every Asian country.
If you've started your day with Michelin-starred Chef Chan Hon Meng's soy sauce chicken rice and noodles, you've started it right. Vedang queued up for a steaming bowl outside the hawker stall in the heart of Chinatown. Feeding his photography frenzy, he took out some time to admire the Chinese temples around Chinatown and click a few pictures.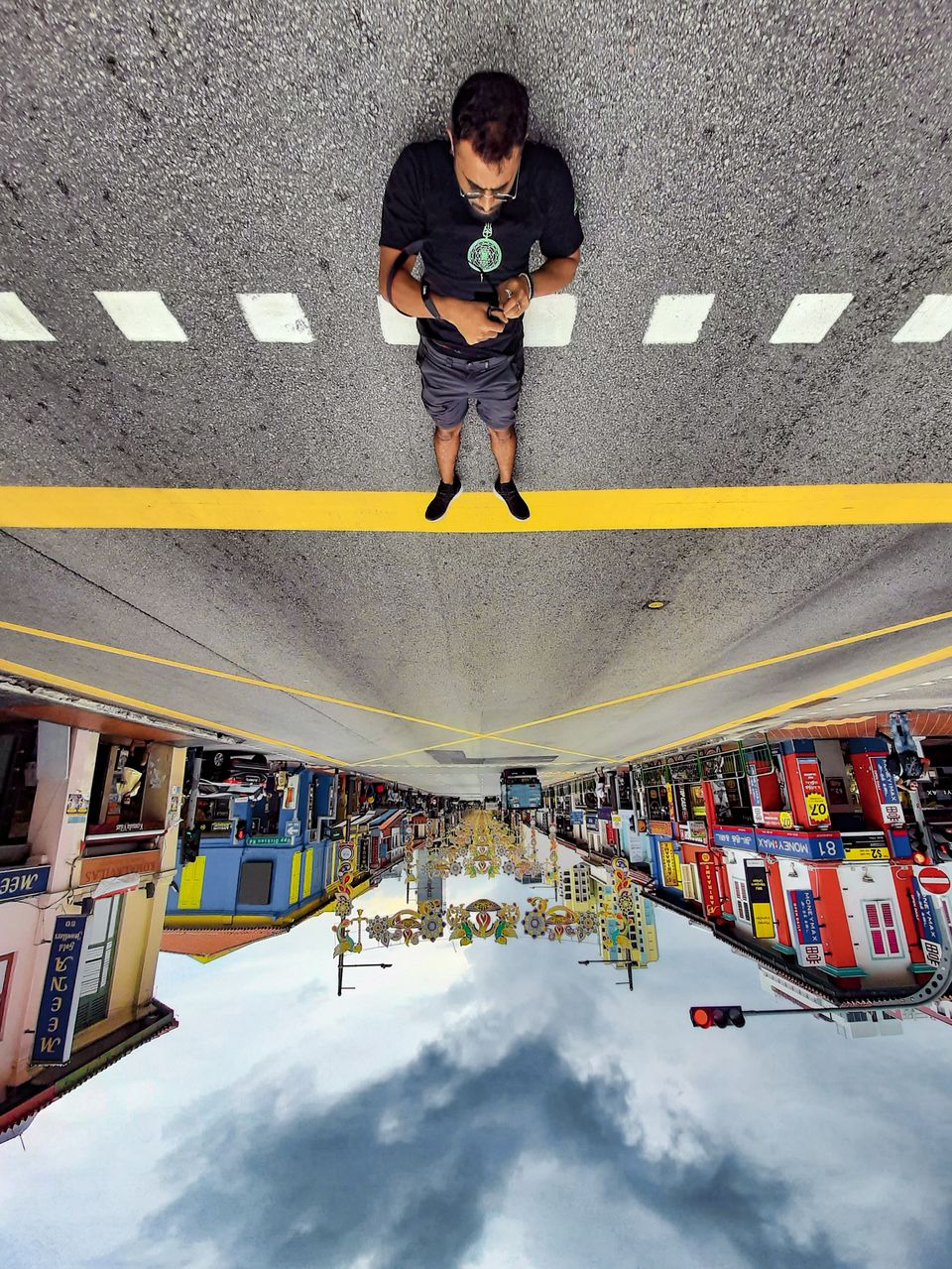 With his hunger cravings sated, it was time to feed Vedang's travel bug by getting on a Singaporean bumboat for a river cruise, which despite all of the island-city's modernism has firmly stayed on. Bobbing gently on the river, the boat takes you on a river cruise, gliding by Singapore's riverside attractions. You can get off the boat at any stop that takes your fancy!
As Vedang's dream trip came to a close, he decided a fitting end to the trip in the glittering city would be at the swanky Marina Bay Sands. The experience of dining on gourmet delicacies 57 storeys high in the air and looking down on the lit stretch below is something your mind won't forget easily.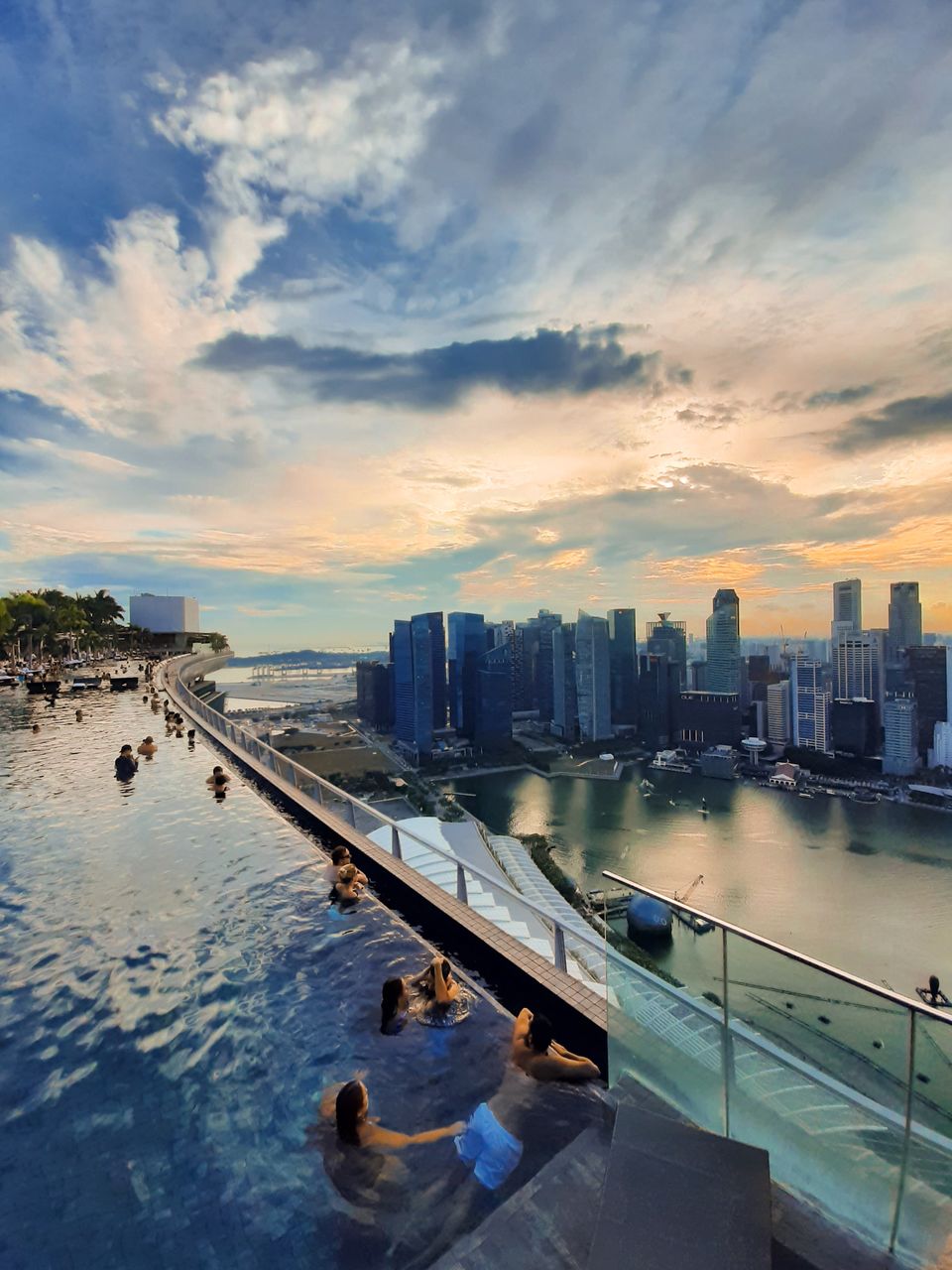 Singapore delights the senses in so many different ways that it has pleasure-seekers coming back for another fix. With its grand old architecture, its clean streets, its dripping greenery, and stunning diversions, it's impossible not to fall under the spell of the beautiful island. Vedang bid adios to a place which had become a friend during his stay, his bags full of souvenirs and memories as colourful as Singapore.
If you've been dreaming of taking a trip, similar to Vedang's, to Singapore, check out Klook's range of experiences with attractive Diwali offers!
In association with Klook
Frequent searches leading to this page:-
Singapore tourism, Places to visit in Singapore for couples, Singapore tourism package from India, things to do in Singapore on a budget, places to visit in Singapore for couples, best places to visit in Singapore, Singapore family tour package with airfare, things to do in Singapore for couples