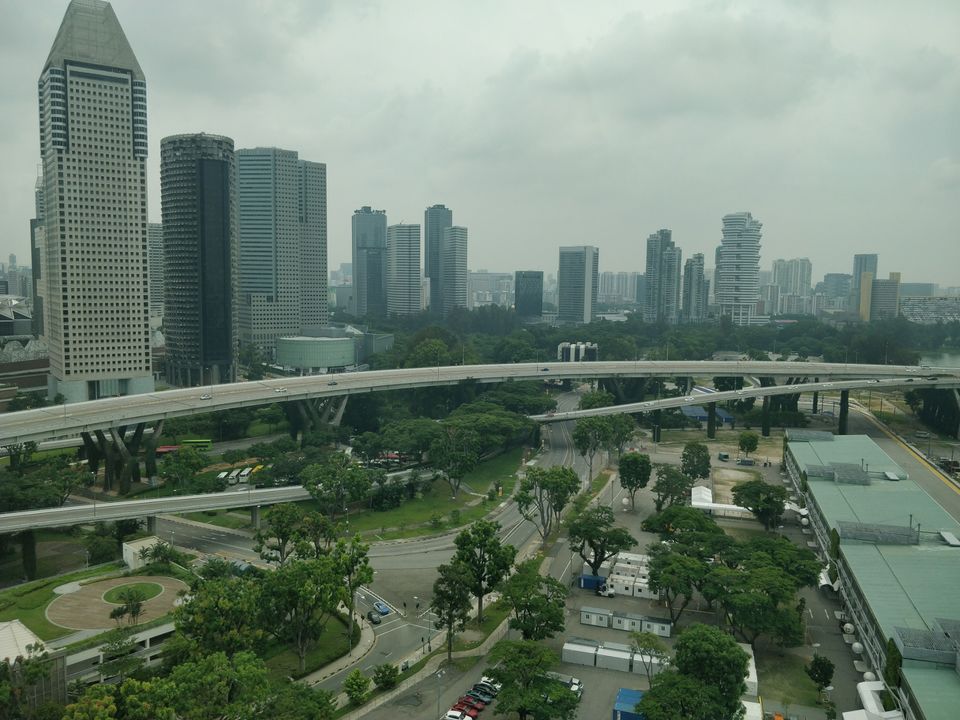 Night Safari & Clarke Quay
We checked into our hotel about 12 in the afternoon. Being a night flight we were tired and decided to rest. At 5:30 in the evening we started for the famous Singapore Night Safari. Upon reaching we were greeted by the spectacular fire show which lasted for about 10 minutes. We then walked towards the creatures of the night show which was a treat to watch. The show had some famous nocturnal animal who displayed their special capabilities. The show lasted for about 30 minutes. It was finally time to take the tram for Night Safari. The ride took us through the forest and at each point we met with nocturnal animals including wide variety of pig species, lions, the endangered Malayan Tapir, giraffe amongst others. The safari lasted for 40 minutes. From here we took a drop to the famous Riverside clarke Quay nightlife area which was full of restaurants and pubs. We stationed at one of the Riverside restaurants which had live music. We also witnessed ice cream tricks at a road side parlour which was fun.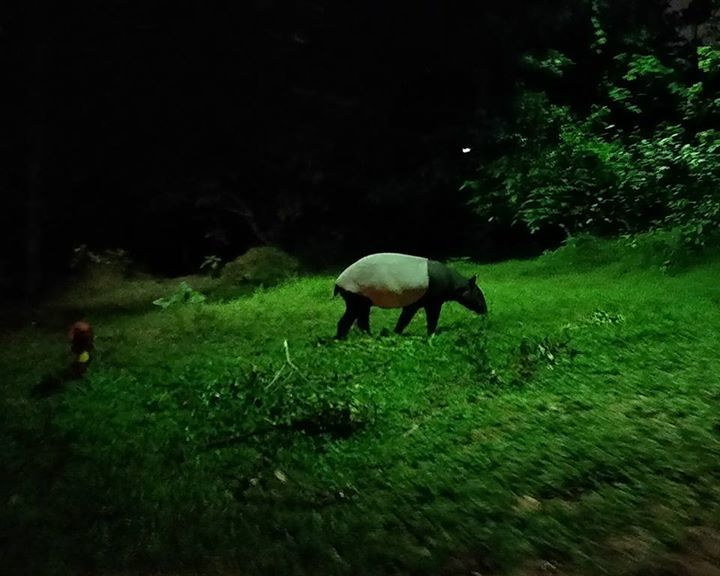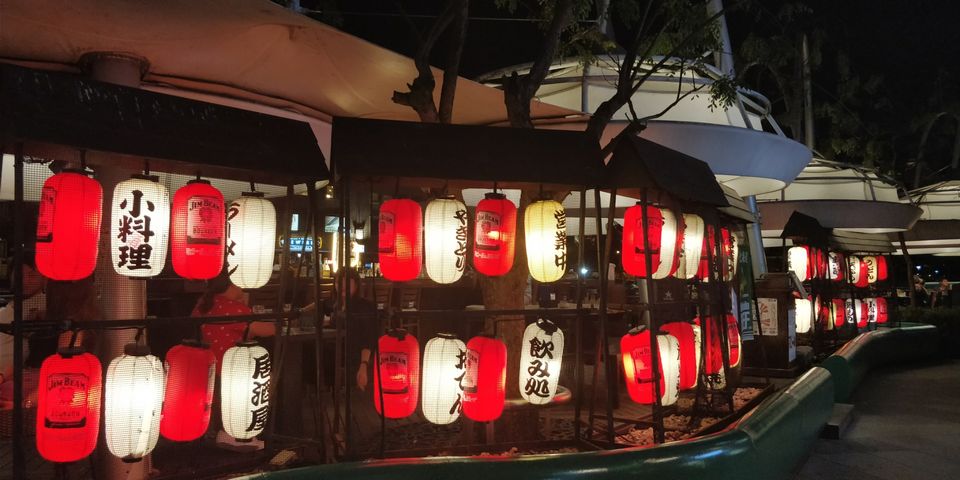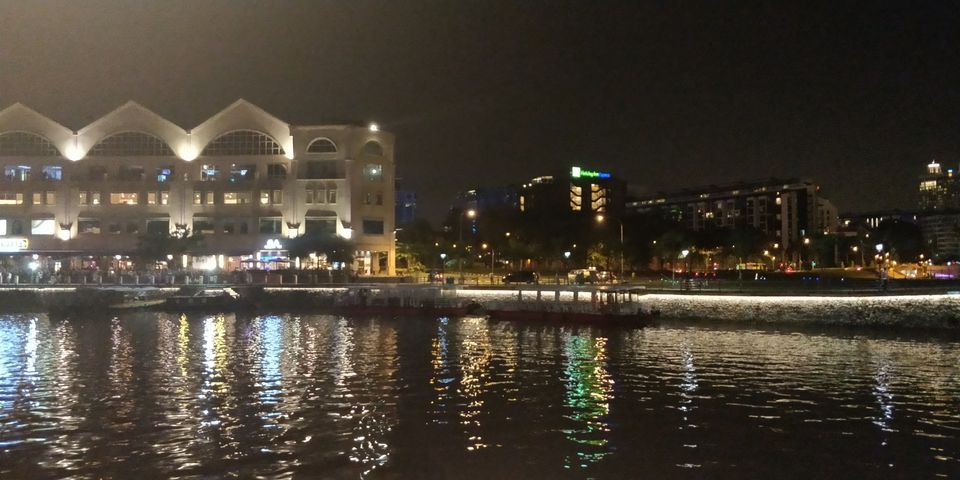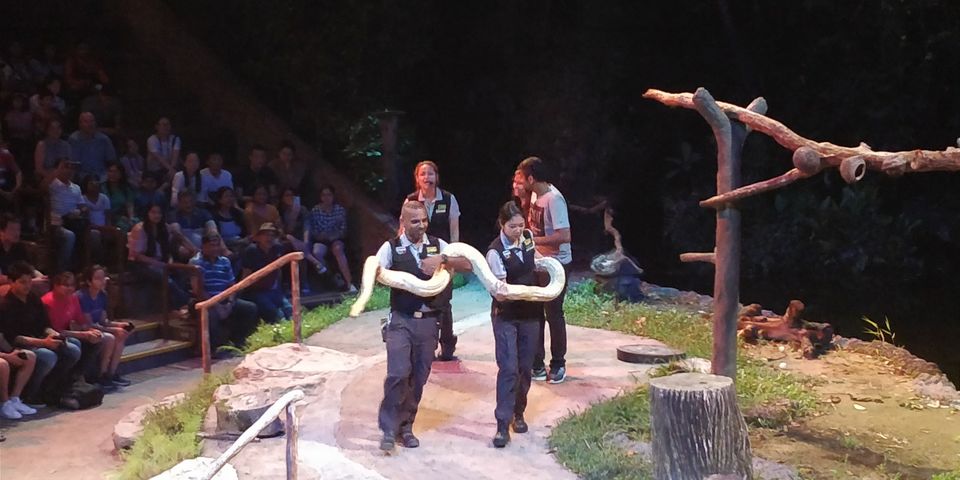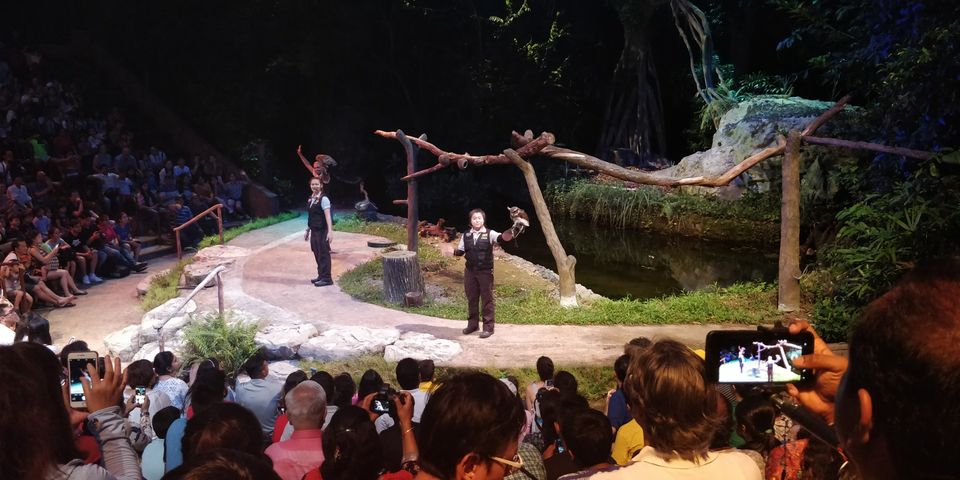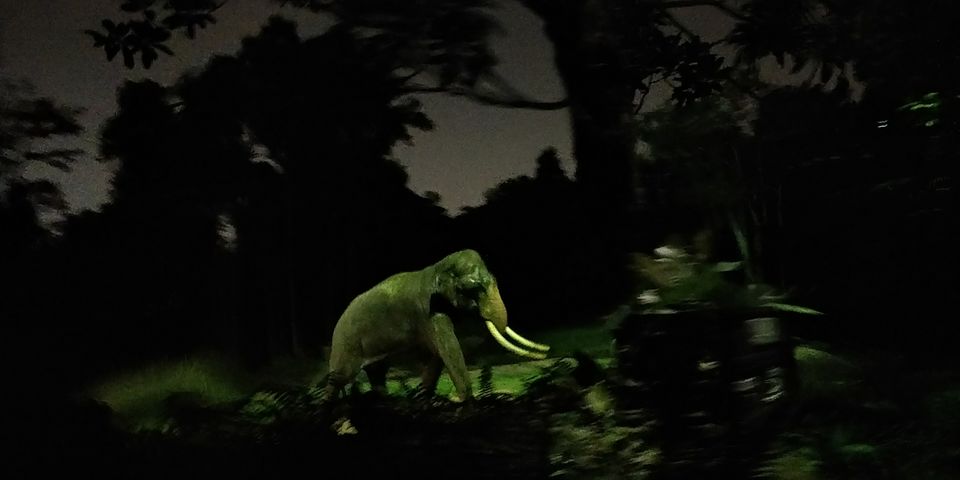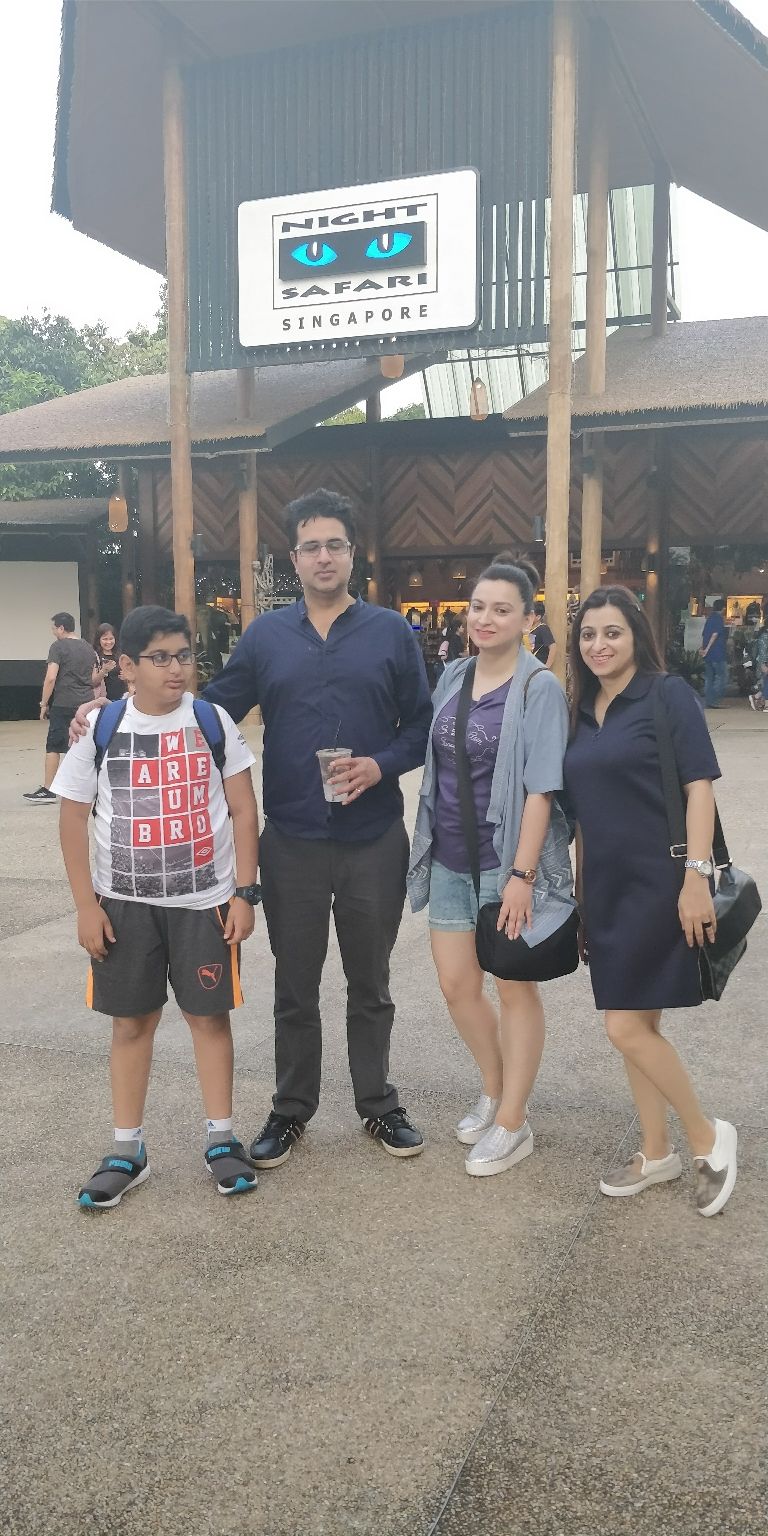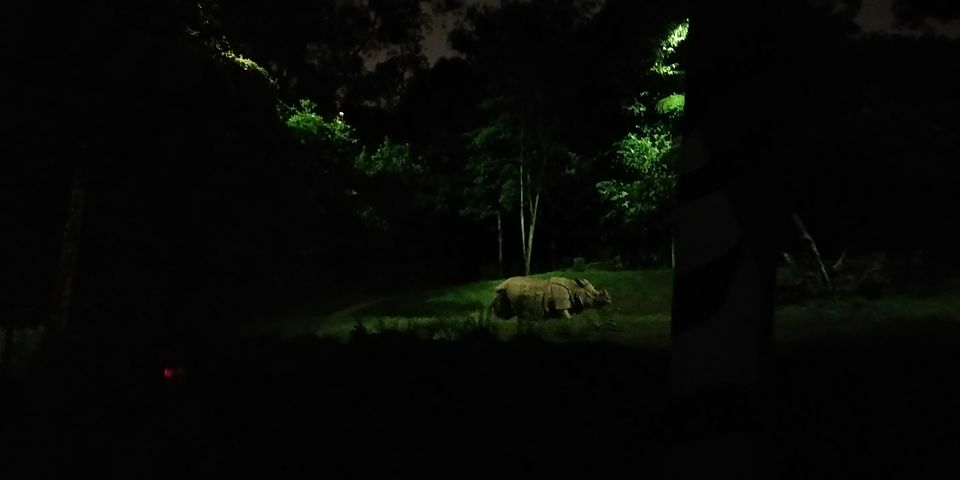 City tour, Flyer and Bugis Market
Second day started with a city tour. We went to the Marina Bay sands which has the Singapore mascot Merlion - head of a lion and body of a fish. You can do a river boat cruise on the Riverside of the Clarke quay area. There are famous bank buildings in this area and also the Marina sands hotel which has the world popular infinity pool at the roof top. After clicking a few pictures we proceeded to the Singapore flyer which is the second largest in the world after US which is two metres higher. It's s slow forty minutes ride that gives you a bird eye view of Singapore. Post this we went to the bugis street for some souvenir and apparel shopping.
It's better to take bus or cycle to tour the country which are cheap and effective modes of transportation. The country is well connected by bus and metro network. You can use OFO app on your mobile phones to book a cycle ride which is available at every Juncture.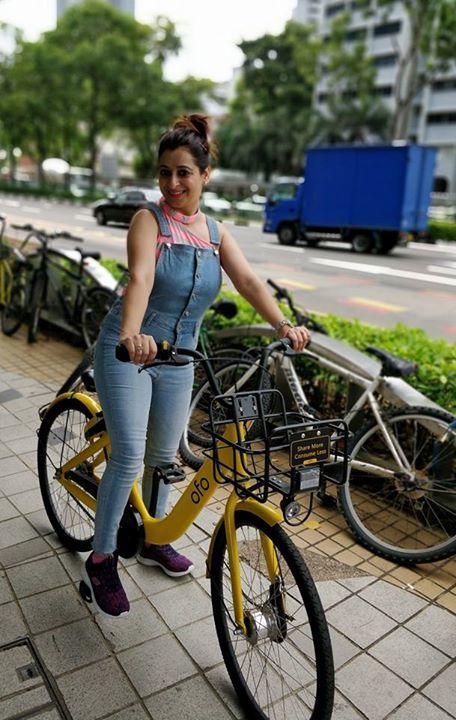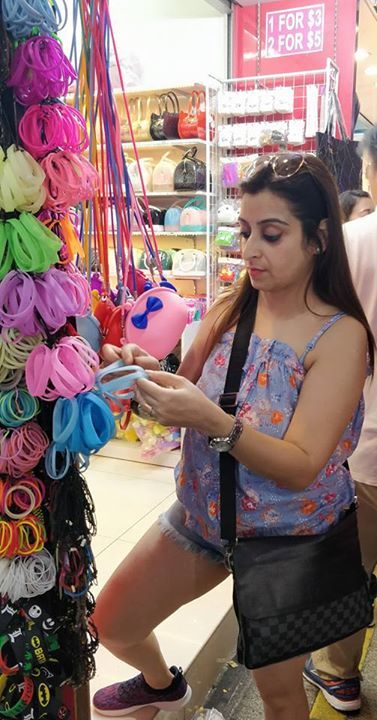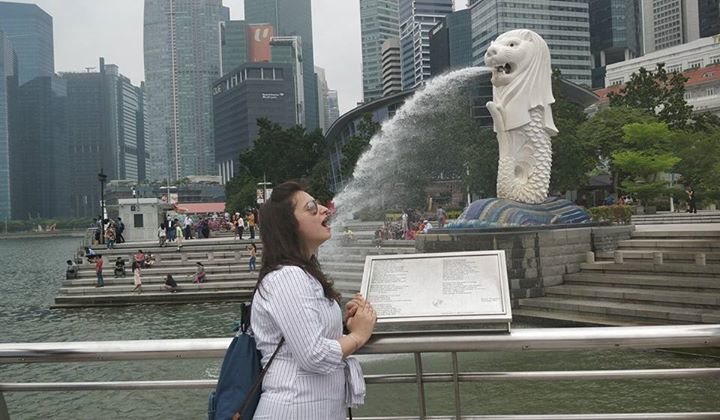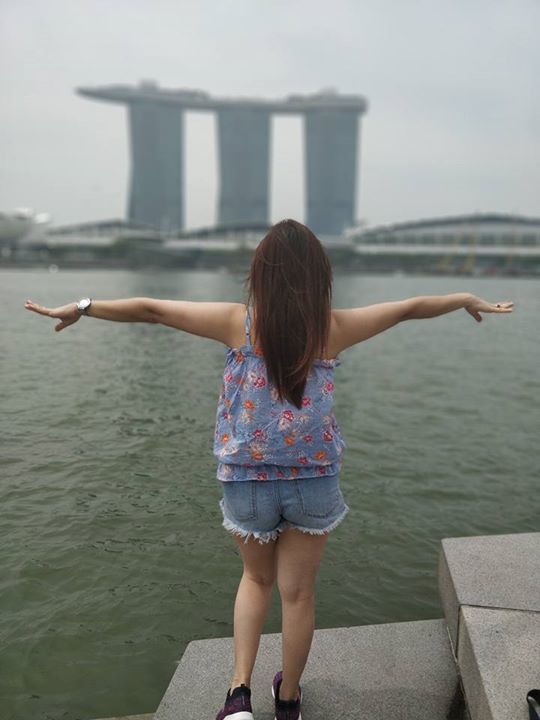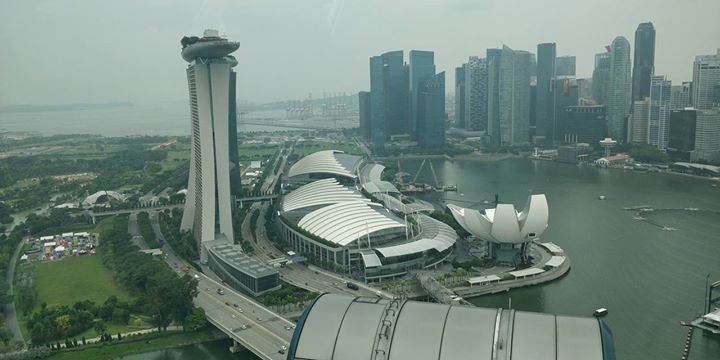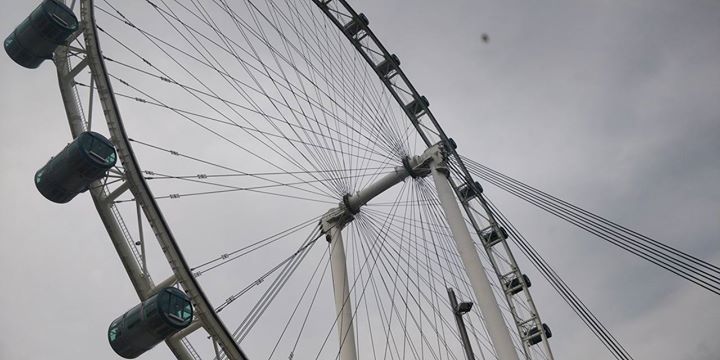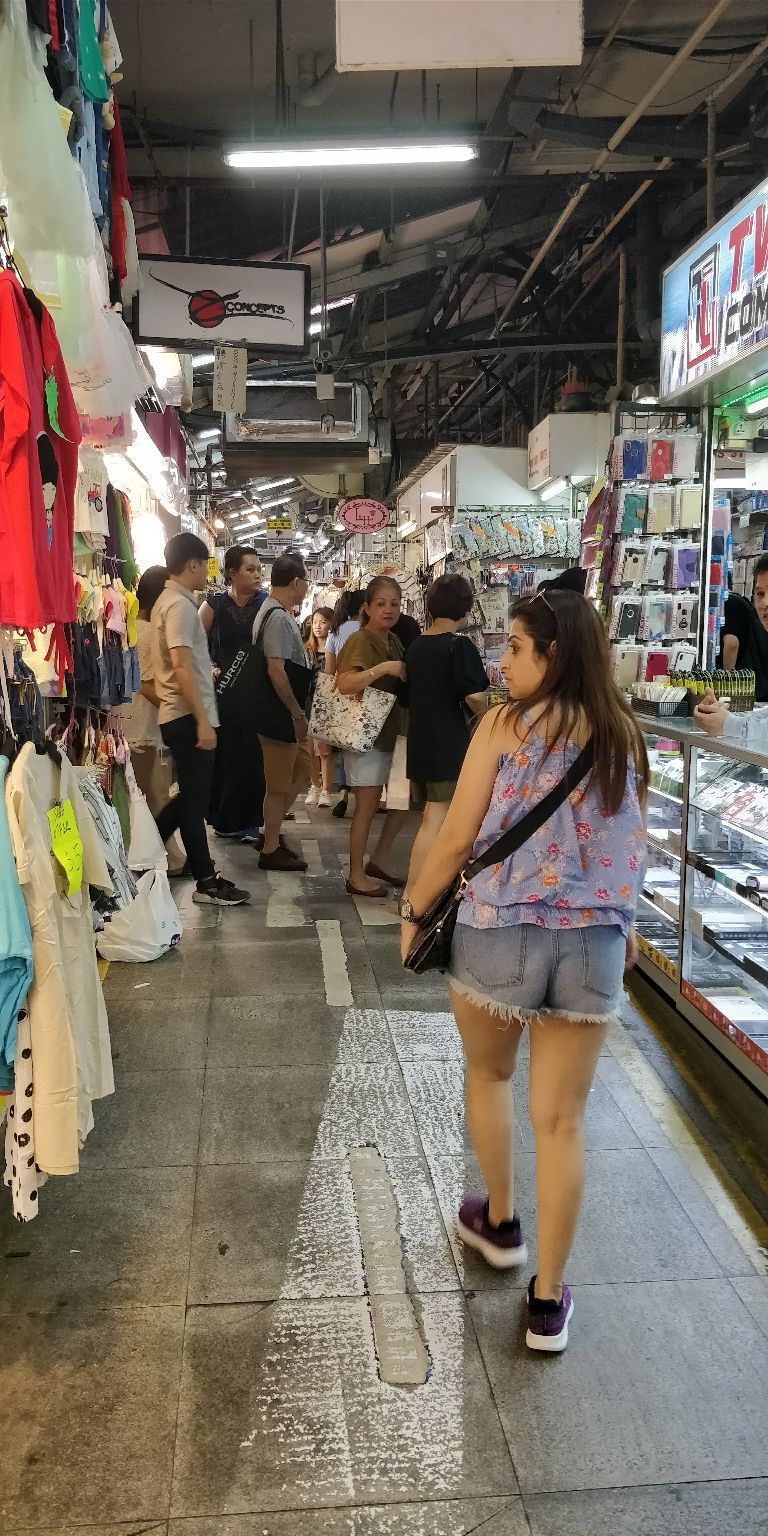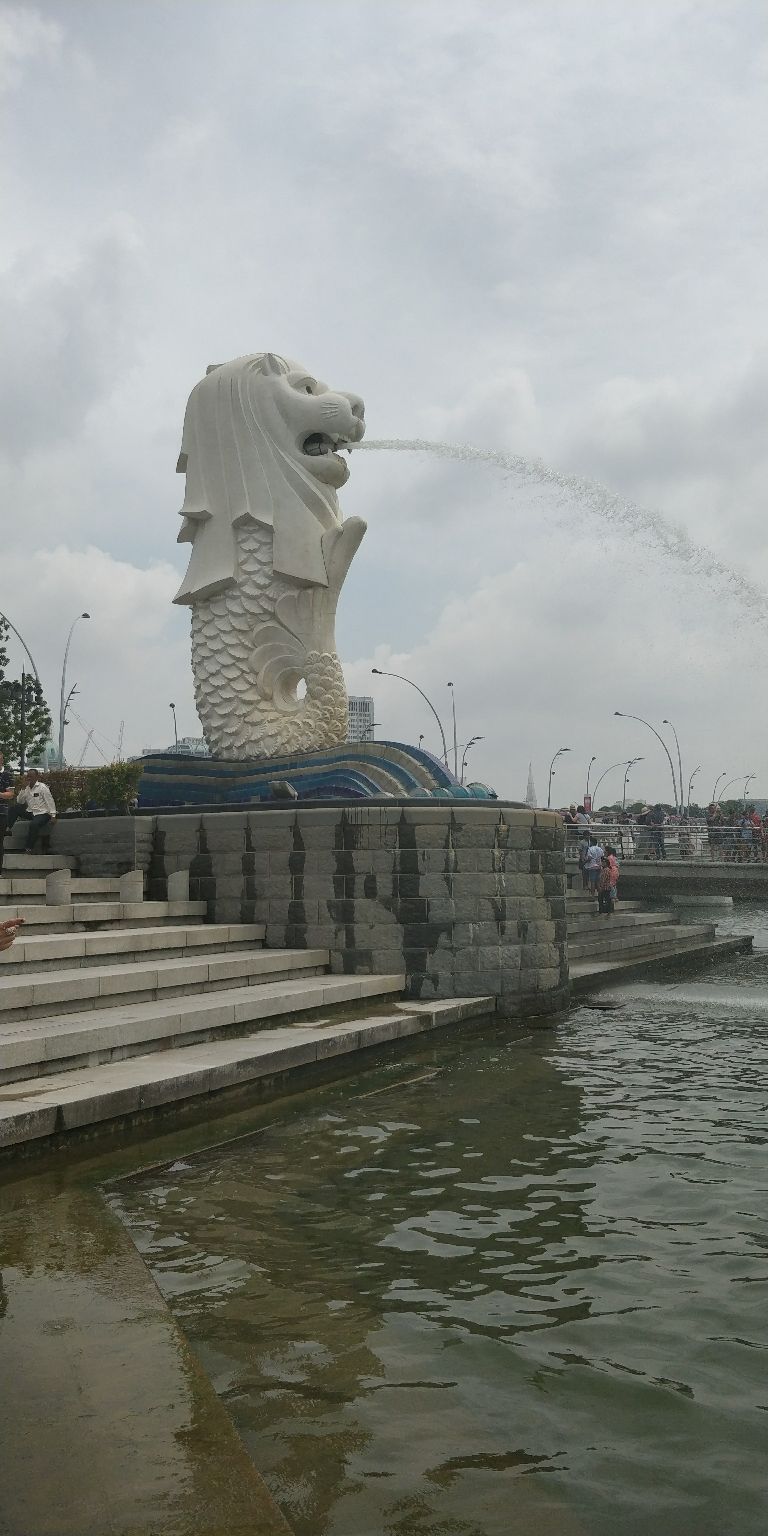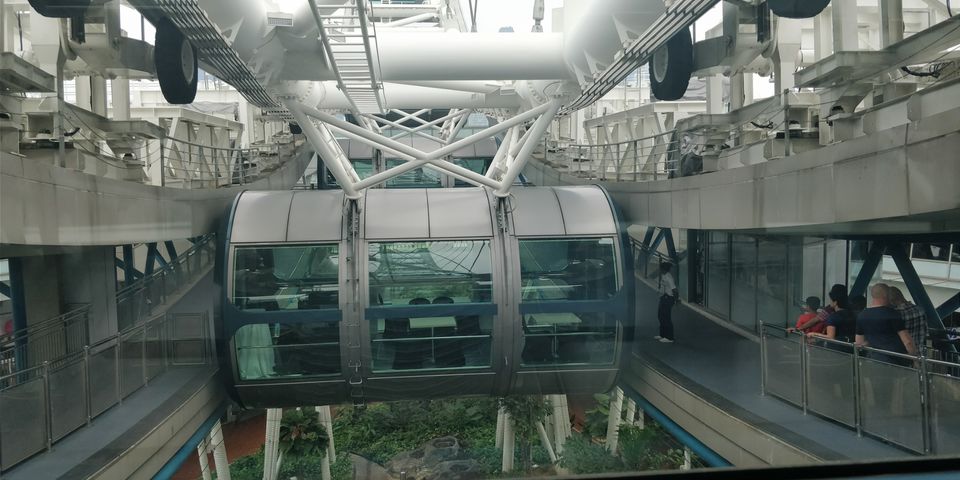 Universal Studios and Mustafa Centre
Today was dedicated to Universal Studios. Singapore tour can't be to an end without this visit. Take a map as soon as you reach the universal studios. It opens at 10:00 AM and closes at 8:00PM. You need full one day to do the must rides and visit the exquisite shows. Map will help you guide the way. Universal is split into various sections - Hollywood, sci-fi, lost world, the egyptian, Madagascar and far far away land. In Hollywood do visit lights camera action which tells you how a Steven Speilsberg movie put special effects in a hurricane scene. Sci fi section , transformers is a ride you would want to do again and again. This also has the scariest roller coaster red track , if you love roller coasters this is not to be missed. Rapids in the lost world along with the water world show is a must. There is also a dinosaur show which we could not attend as it got cancelled twice. Mummy's revenge in the egyptian world is also a fabulous roller coaster ride. Do watch out for the Shrek show in Far far away land which is 4D. There are plenty of other shows and rides which one can do, I have just listed the ones which are not to be missed. Post universal studios we went to Mustafa area in little India to have some Indian delicacies. The Mustafa mall has some dearth cheap stuff which you can buy specially electronics and perfumes.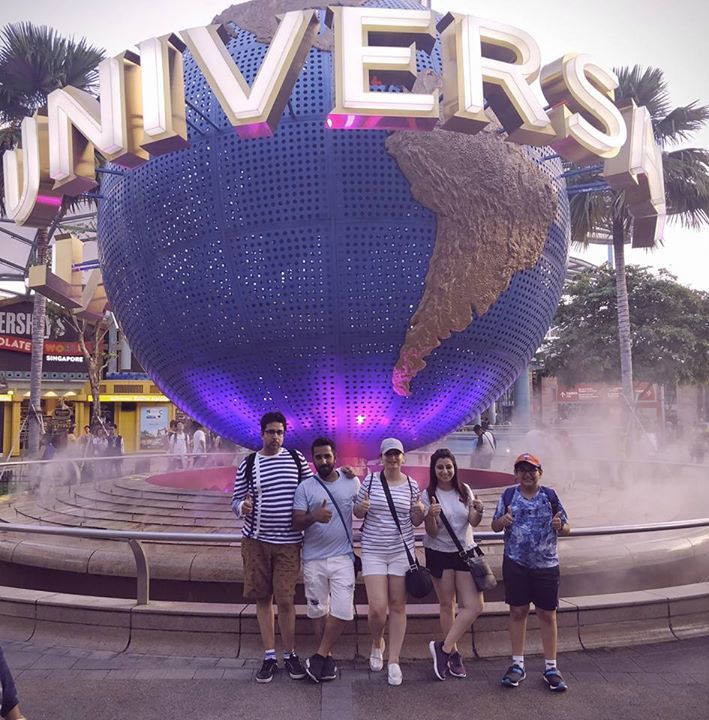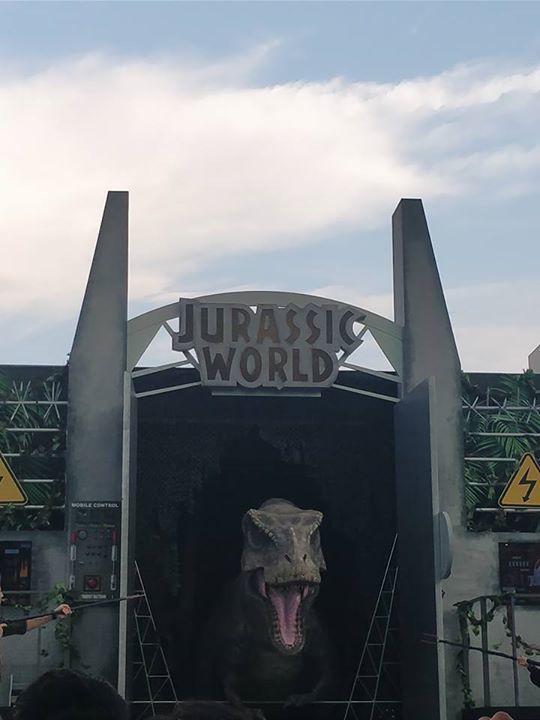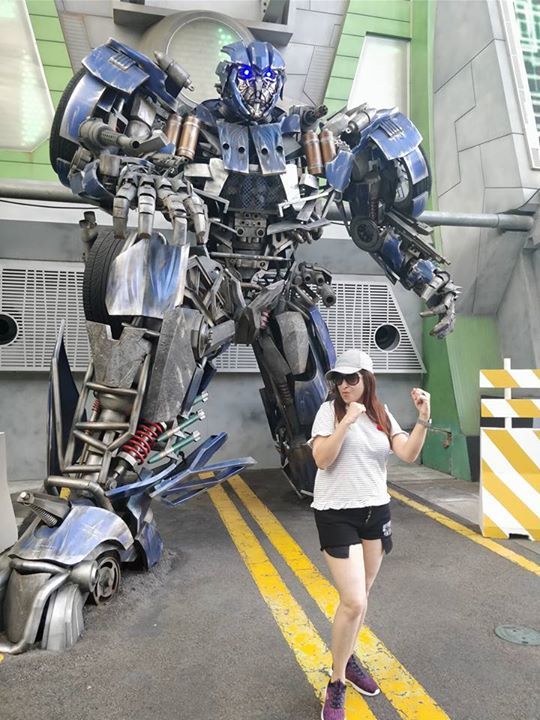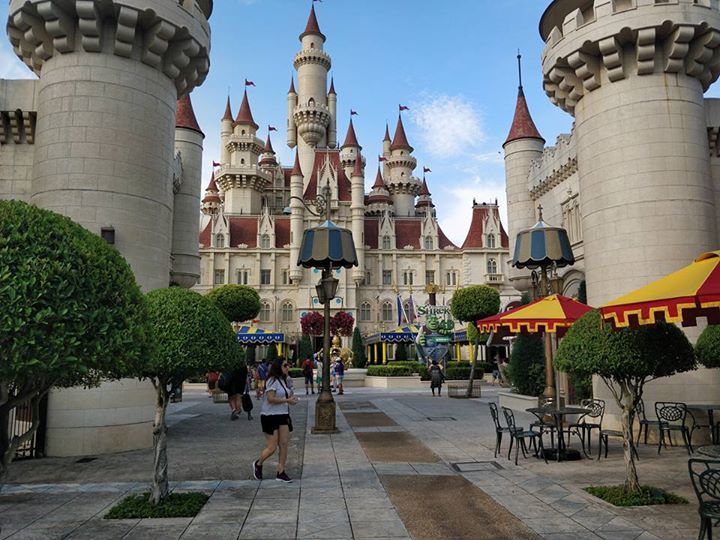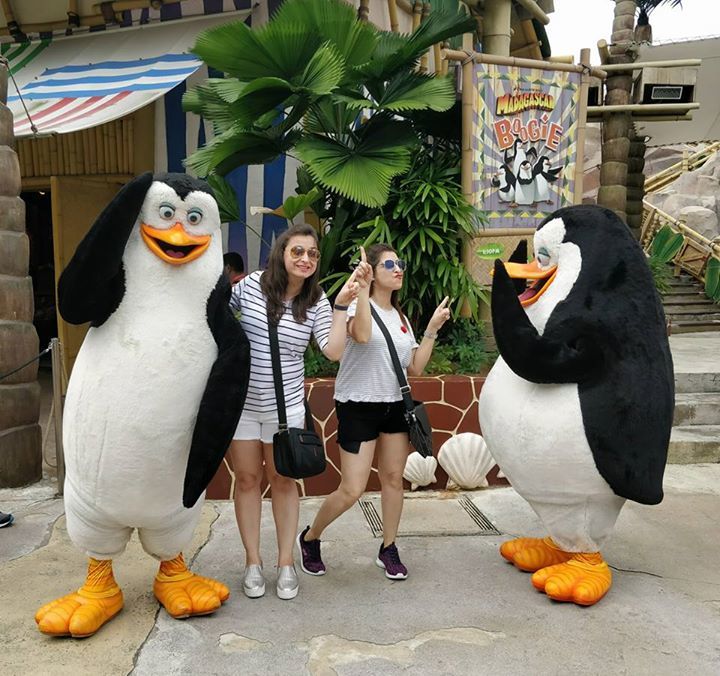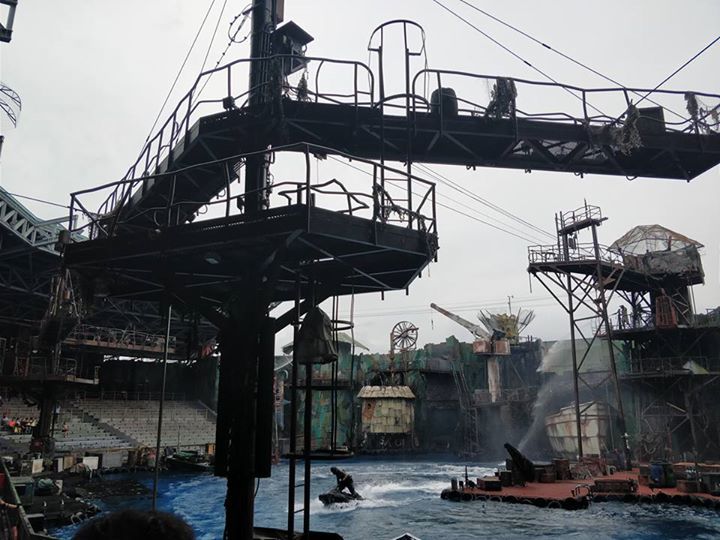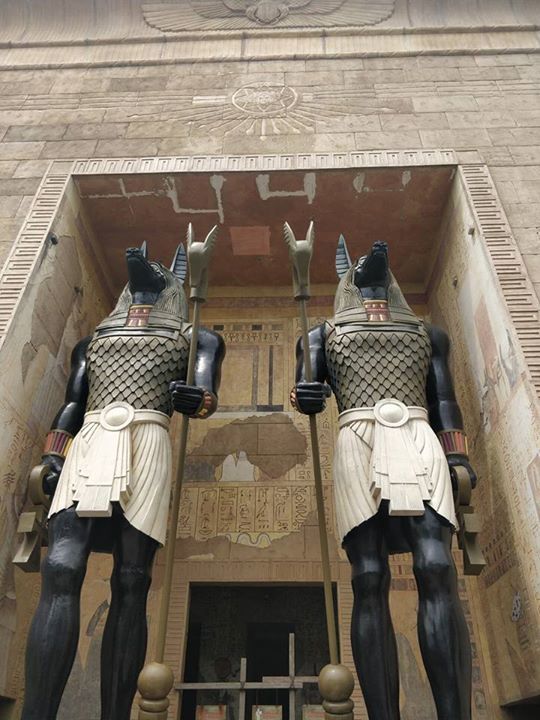 Santosa Island
We started our day at santosa around 2:oo PM. Universal studios is also based at santosa but you need full one day for universal and another half a day to complete rest of the activities at Santosa. We took one way cable cart ride to santosa island. At the cable station we encountered a small fish pond and an area full of bells. We didn't want to miss pictures here. On reaching santosa do fetch a map to understand which show is happening where and the timings. On reaching santosa we were greeted by a phython. Picture with the mammal costed us 5 dollars. We started with shows at the 4D island - desparados, 4D long ride and the shooting game. Then we went to the sea aquarium which was mesmerising. A different water and ocean world all together. From here we started towards the wings of time sound and light show which again is a must watch at santosa. Apart from there there are other things as well that you can do at santosa which includes madam tussads , butterfly and insect park, the trick show etc. For each of the activity you have to buy a ticket. Prices varies basis the show. After completing santosa we headed towards the Mustafa area for dinner.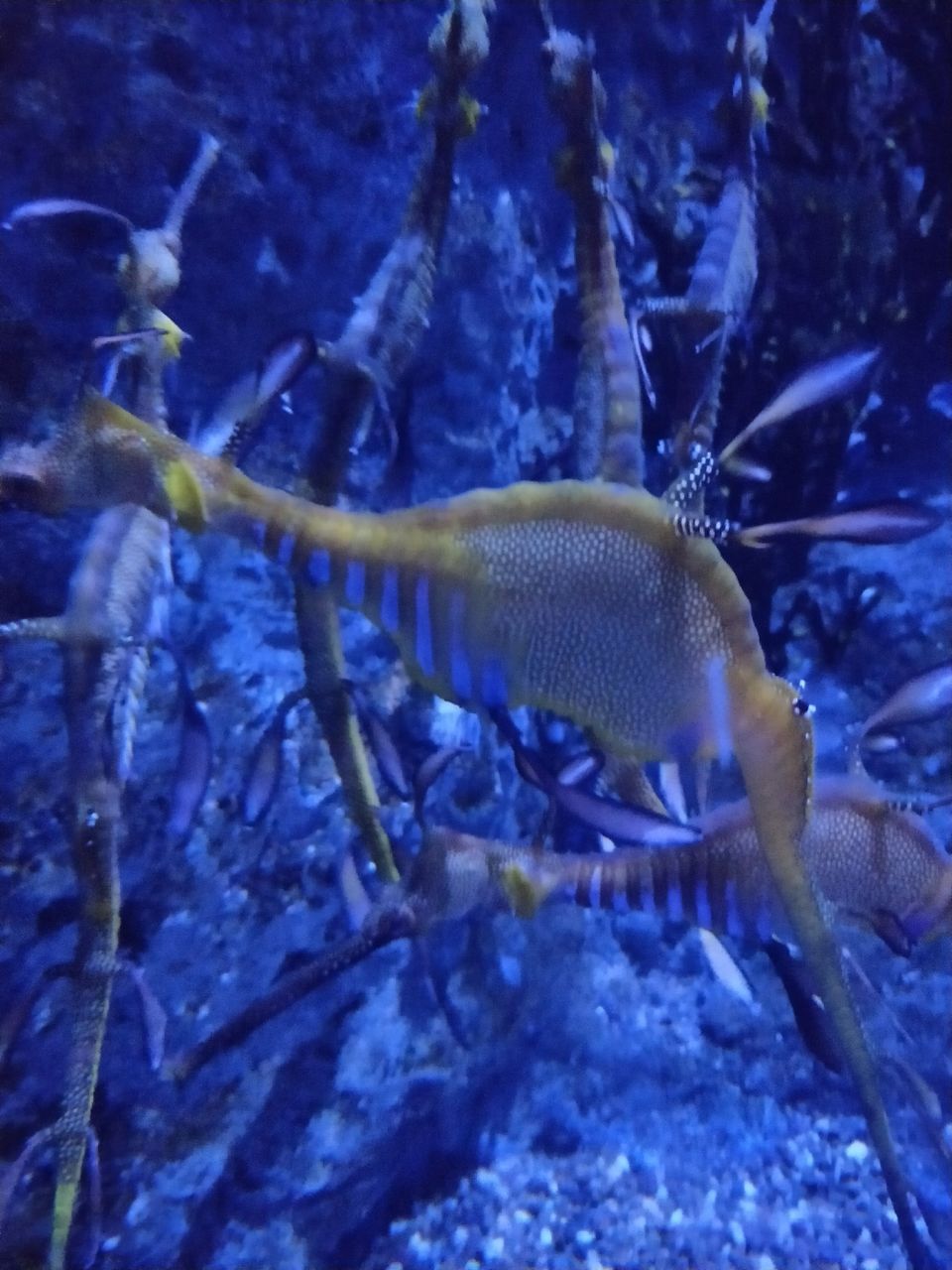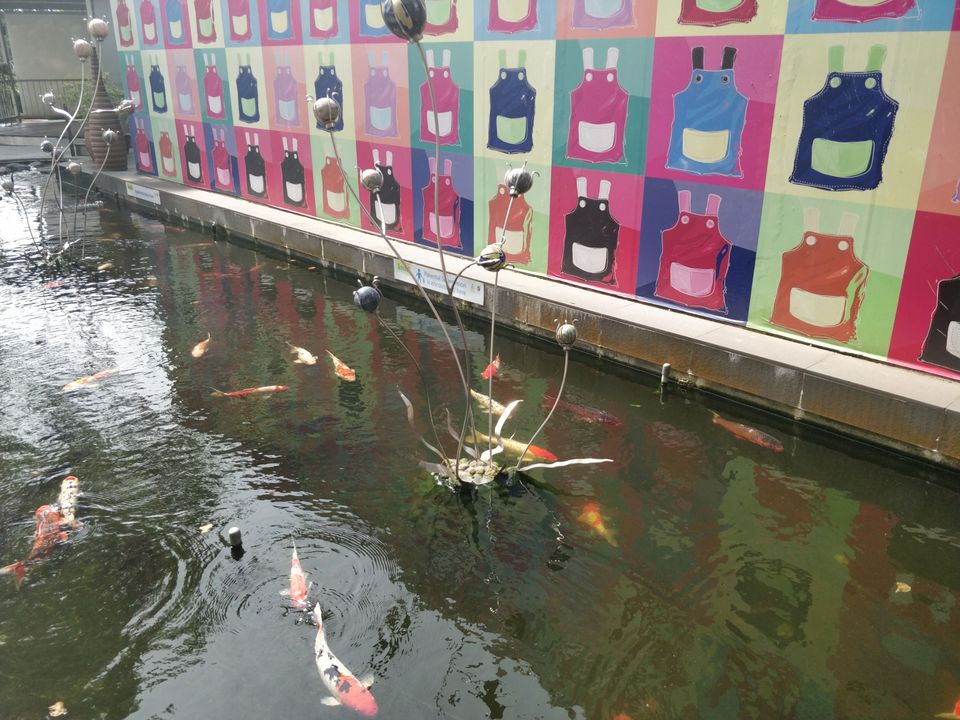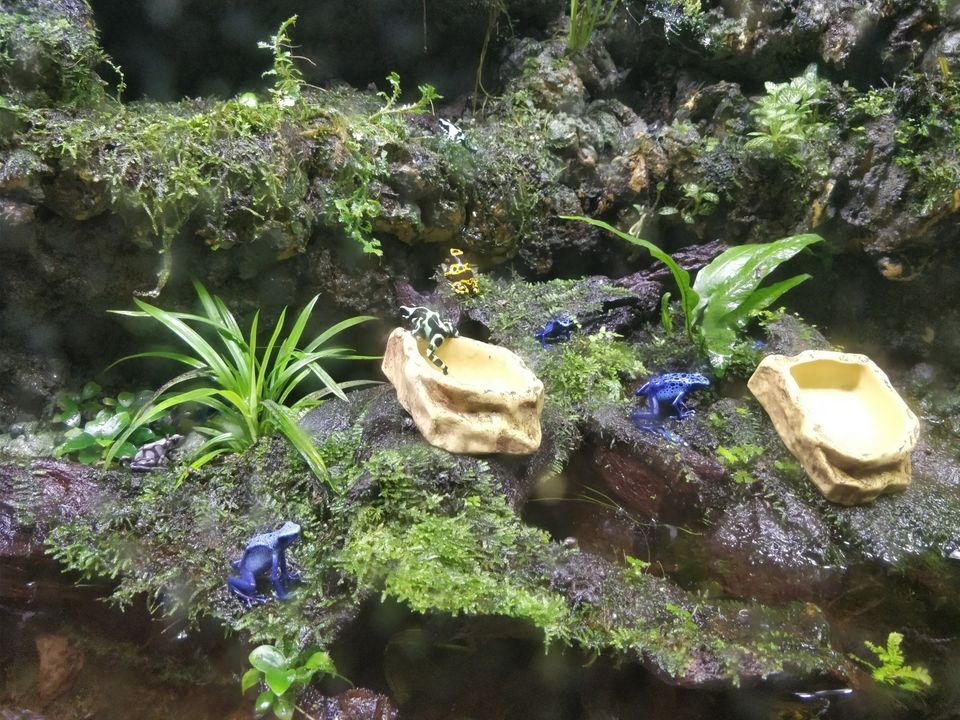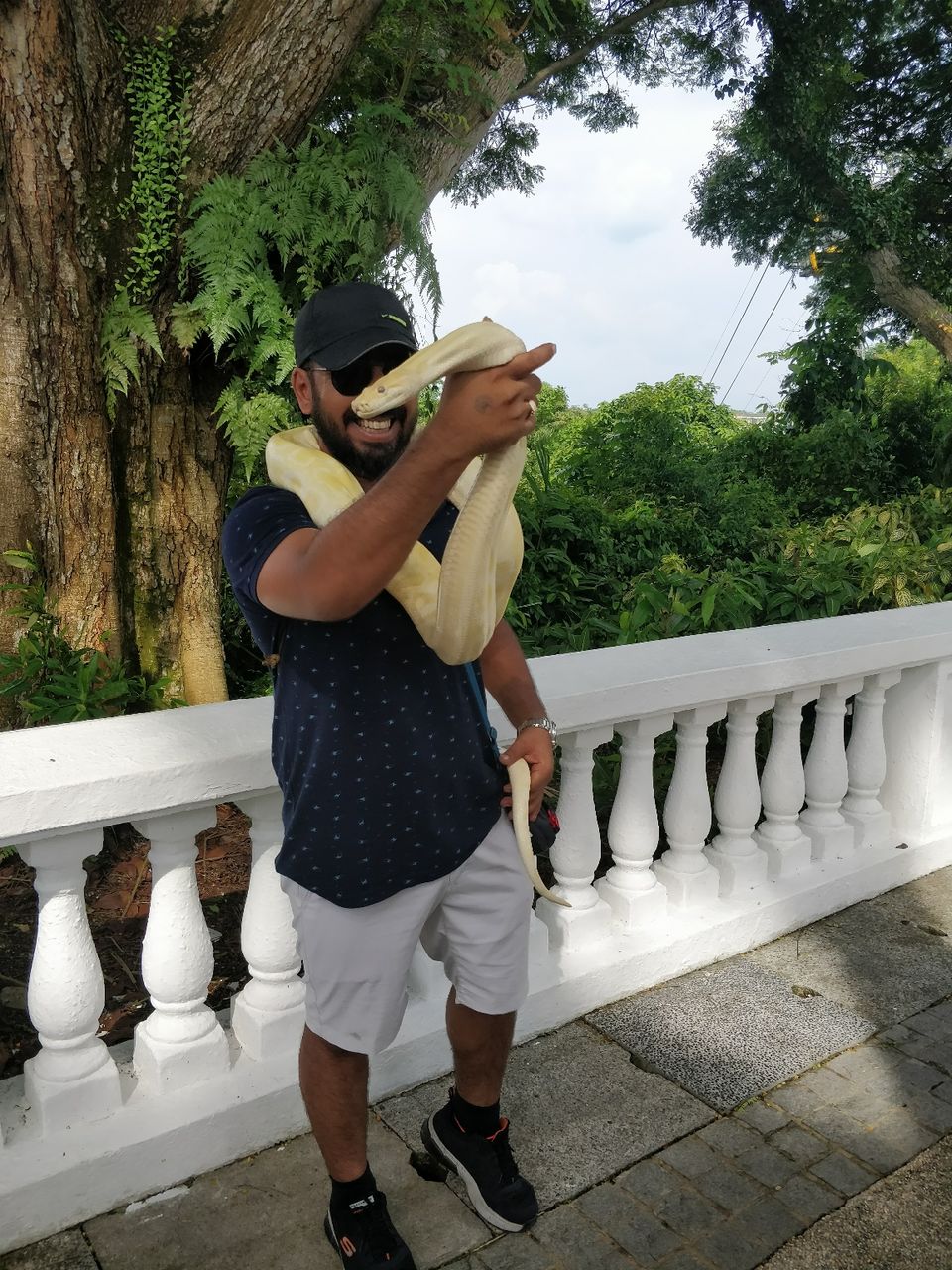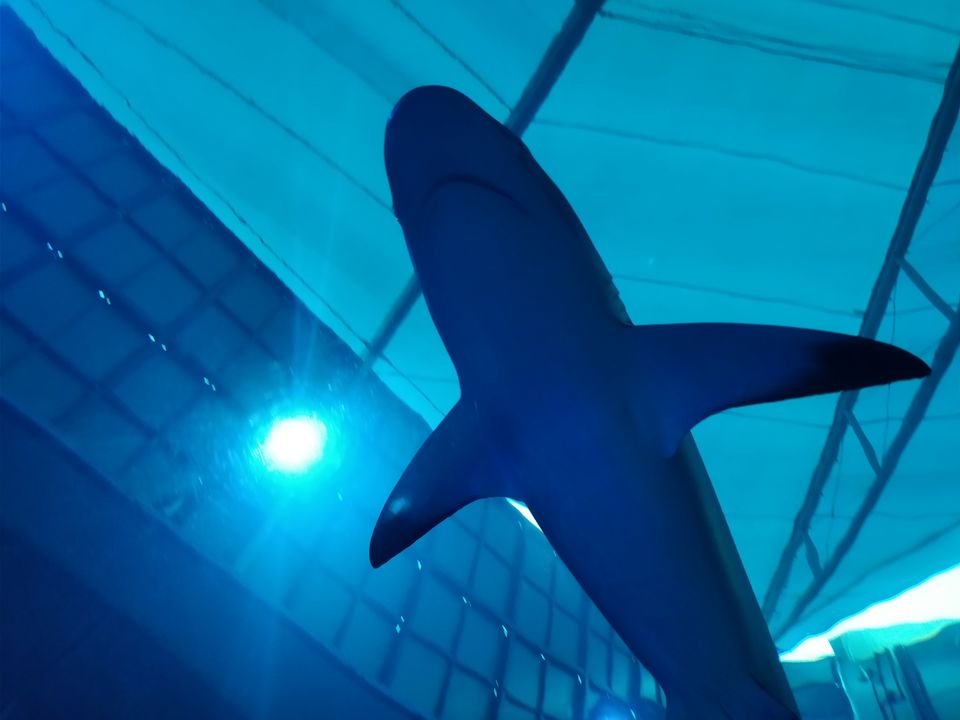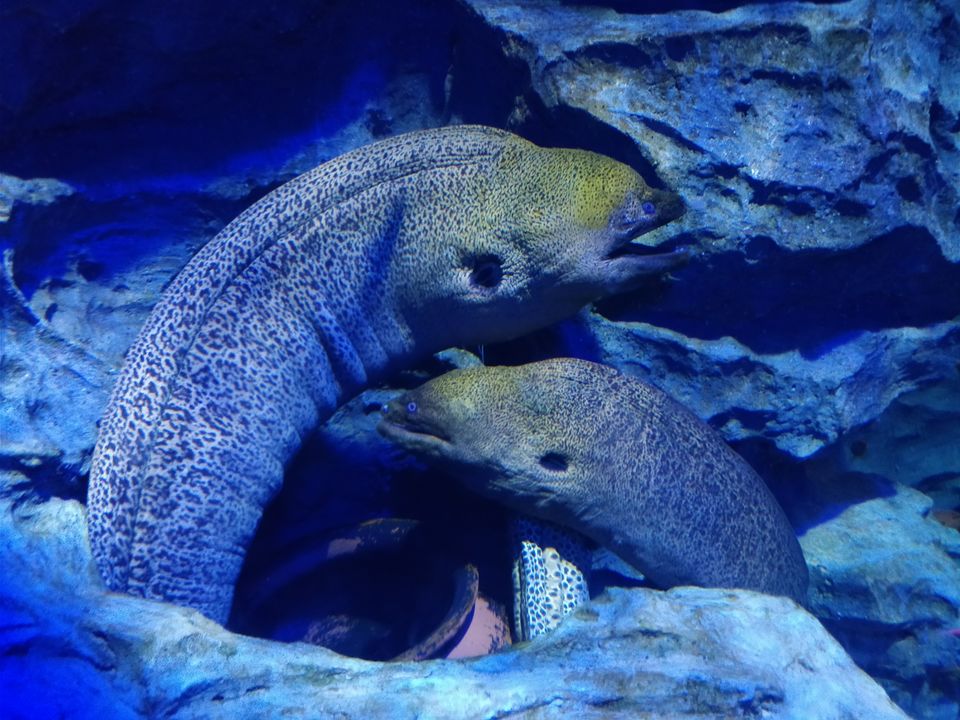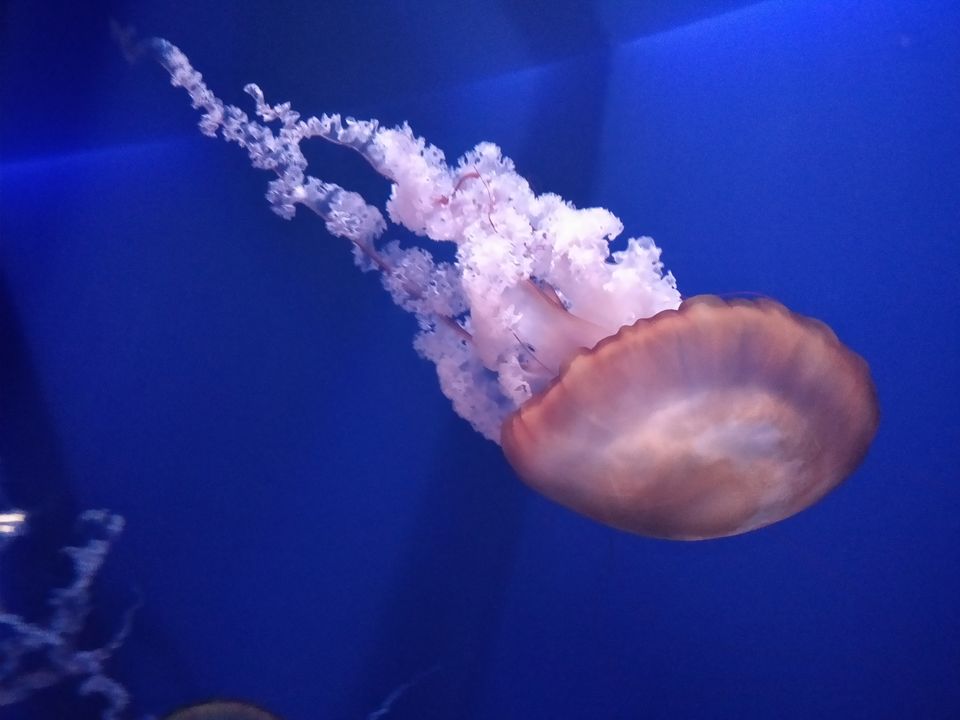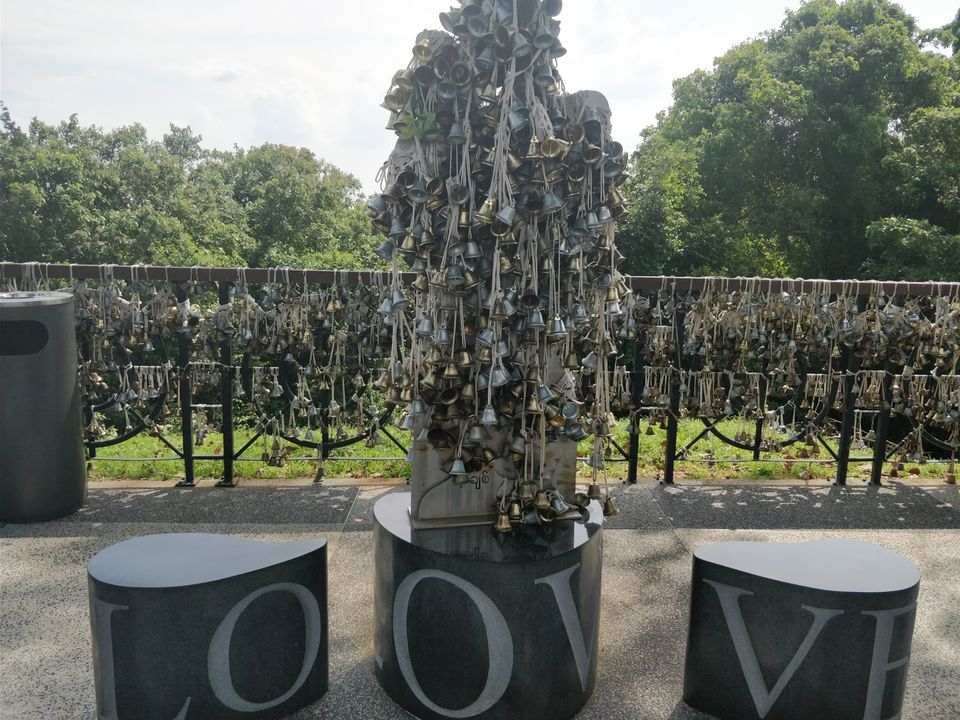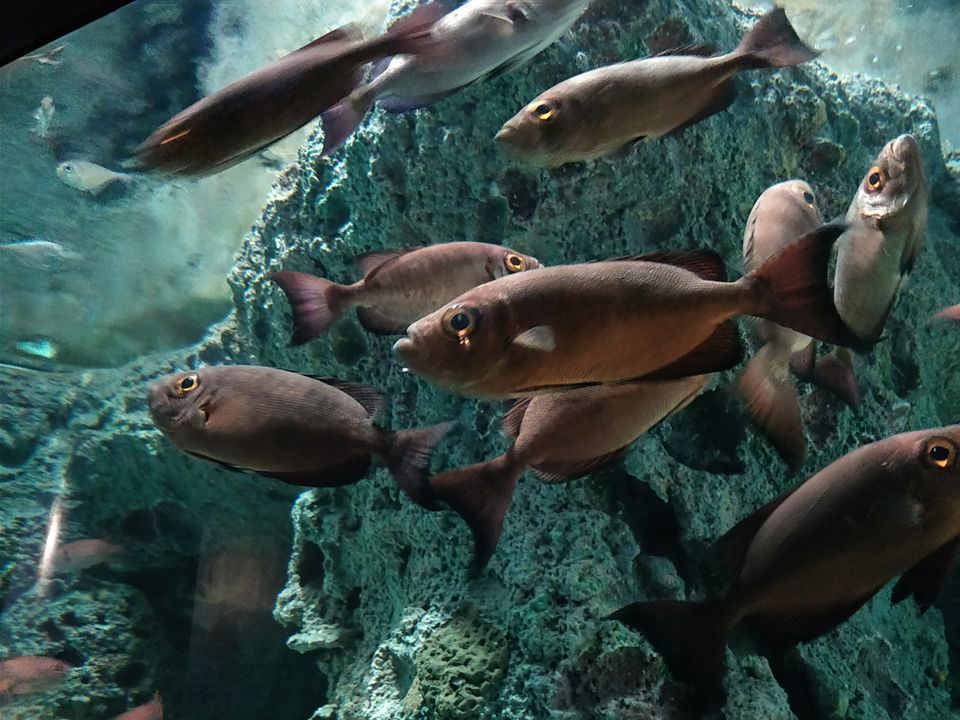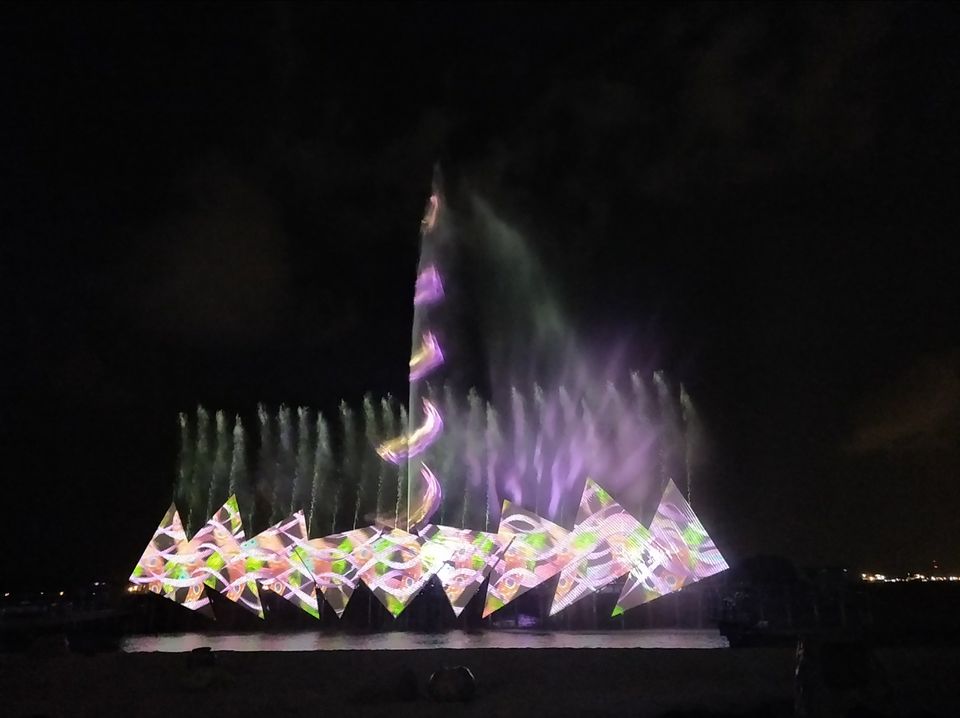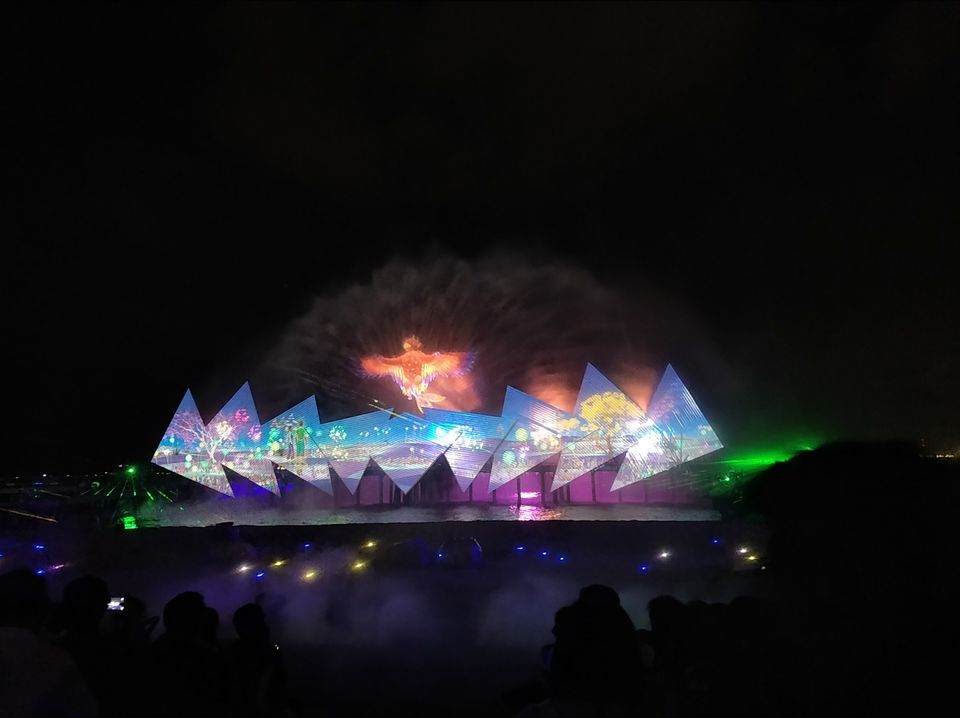 Chinatown and back
Today was the last day of our trip and we wanted to keep it relaxing. We had our breakfast and then started towards the chinatown market around 12 noon for some shopping. We bought a few things and then headed towards the airport.
Since we only had 5 days we could not watch gardens by the bay. Heard it's beautiful in the evening time with lights illuminated all over
Trip cost - 5 days
Tickets -26-27K depends on how early you book
Three star Hotel with breakfast and land package - universal studios ticket, night safari ticket , santosa - 4D show, SEA aquarium and museum and wings of time, transfers - 30K
Misc - food, personal transport, shopping - 20K
Total cost per person - 77-80K INR