Almost everyone visits Singapore as a part of their first experience outside Indian borders. And why not, it's safe, clean, organised, and we get Indian food. I have visited Singapore many times in the past but this year's summer holiday in Singapore with my kids turned out to be different. Sure we did the usual touristy things - Sentosa, Universal Studios, Gardens by the Bay etc but what I loved most, was exploring the city on foot.
Since Singapore is easy to get around thanks to the extremely efficient and well organised public transport system, we travelled everyday by train, bus and foot. Taxis were used but limited to airport to hotel transfer, and the places not easily accessible by the MTR. I always believe the best way to explore a city is on foot. We happened to be staying at Bugis - a wonderful cosmopolitan area within Singapore. A confluence of Muslim and Hindu culture, Mosques, Temples and Churches co-exist peacefully. A stone's throw from the vibrant, Arab Street, we walked down to the lively cafes in the evening for a casual dinner and beer after a long day at the usual tourist places. I find street side cafes quaint and we loved sitting out in the open, with the warm summer breeze, live music and chilled beer for company. Either side of the street were lined with Turkish, Lebanese, Mediterranean, Indian cuisines, French Café's serving pastry's and coffee each playing their own kind of music ! Truly my kind of heaven.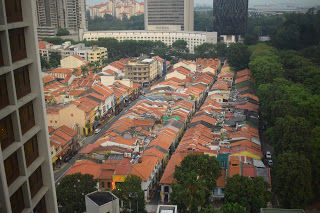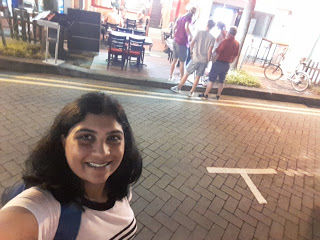 Another area, we loved exploring on foot, was the Esplanade. A walk in the light rain, down the charming Anderson bridge, we came across the 100 th store of Starbucks ! Customary visit was ofcourse not to be missed - one of the best starbucks in Singapore - location wise. With huge windows overlooking the Singapore River, one can spend an hour or two or three, with the company of good books and awesome coffee! The majestic Fullerton Hotel in the background, me and my kids, walked down towards Clarke Quay and Boat Quay. Along the way, we came across beautiful bronze statues depicting the history of Singapore, from the land of traders to the Finance capital of the world.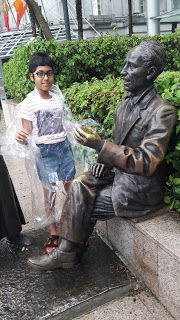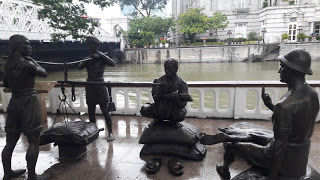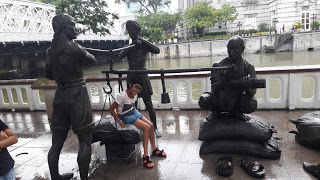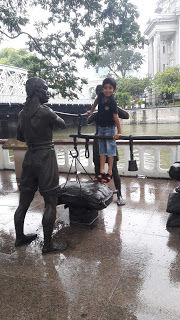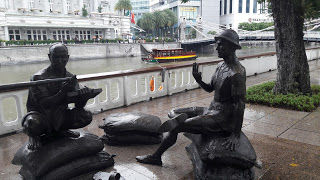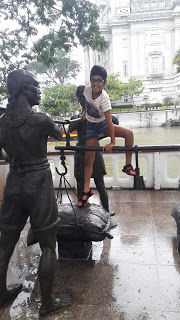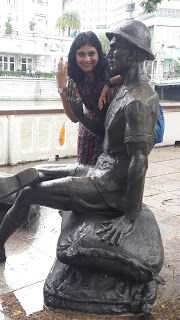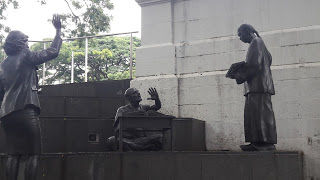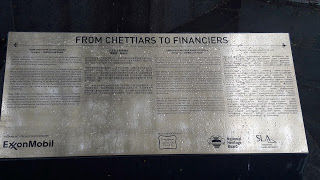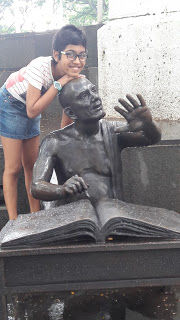 My personal favorite - was the statue of the little boys jumping into the river. It depicts the innocence of childhood, the simple pleasure of life ! While we walked and strolled, looking for a place to lunch, we reached Boat Quay .. lined with cuisines for everyone from every part of the world, we settled for Italian. A cute place called Vespetta - with a bright red Vespa scooter welcoming us at the door, we settled down to eat authentic Italian thin crust Pizza, Peroni beer served by a cute Italian owner !!! Heaven ! On another day, we walked down from the Merlion to this amazing food court, called Lau-Pa-Sat !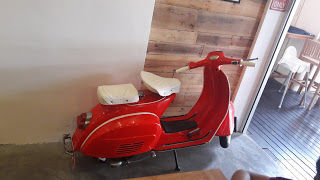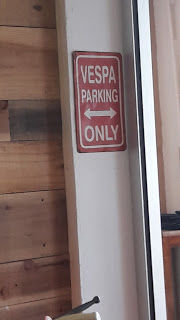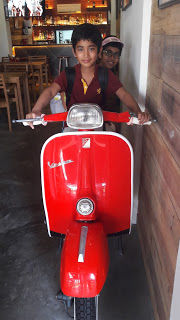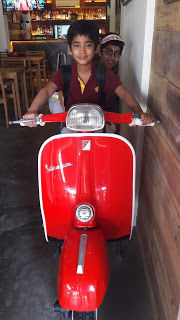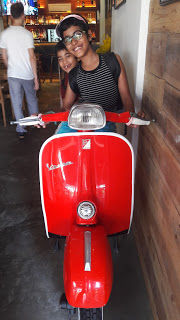 Since we stayed a Bugis, we walked down to Bugis night market, for all the knick-knacks and souvenir shopping. It's much better to keep your shopping limited to the night market, you get everything you need without paying a bomb ! We also walked down Orchard road, which I personally have never enjoyed. It's too stuffy for my liking. I showed the kids the street and we settled down on one of the steps leading to a mall, eating yummy ice cream sandwiched in a wafer .... At 1SGD per person it was just the best and what a huge variety of flavours to choose from.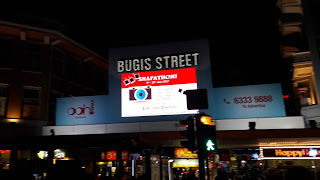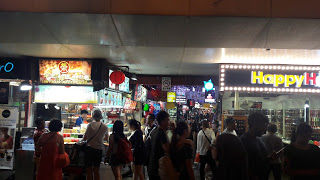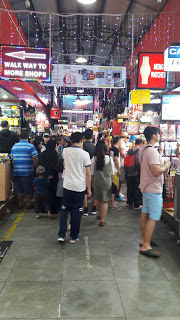 We spent 6 days in Singapore doing everything necessary and finding new alleys and roads, eating joints and shopping places. We went one evening to East Coast Park - a lovely place to go with kids; with swings, beaches and you can even hire bicycles for an hour or so. Tip - carry a valid ID proof like your passport to hire a bicycle. I wasn't carrying mine so we couldn't rent them ! We in fact took the bus from Bedok to East Coast Park which was just so easy !
Travel Tip - Singapore is really easy to move around in local transport like the Bus and MRT. The MRT connects every nook and corner of Singapore. Buy the Ezeelink card - with this you can travel on the metro and the bus with ease. We saved a lot of money by travelling in the MTR. It's even cheaper if you travel in the off-peak hours. We usually set out at 9:30 when off peak rates started and reached almost everywhere in less than 1SGD. In fact, on our return, we went to Changi airport from Bugis by the MRT. We reached in 20 mins flat without any hassles. Ezeelink cards are available at most MTR stations, at the Airport and at most Seven-Eleven stores. You can top them up and even get them refunded on your return at Changi!
So the next time you are Singapore, try something different. Walk around and soak in the culture, history and liveliness of the city ! Trust me, you will want to go back again !