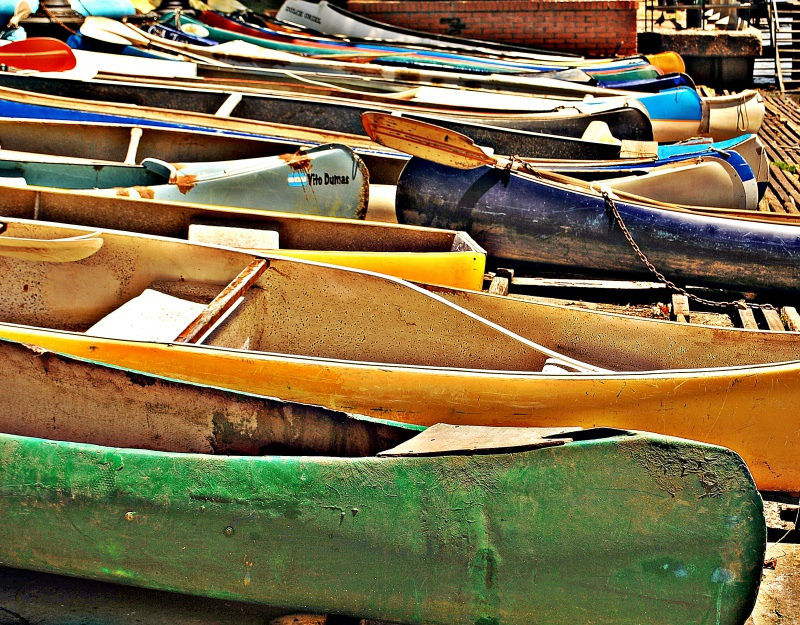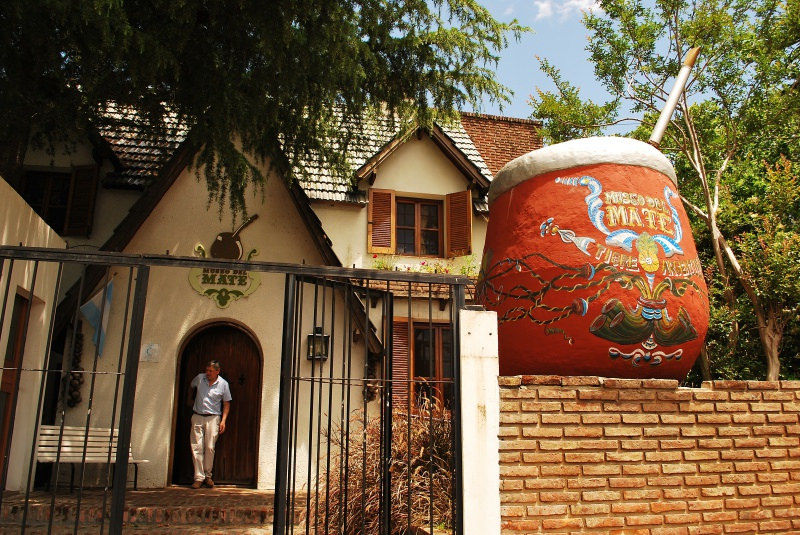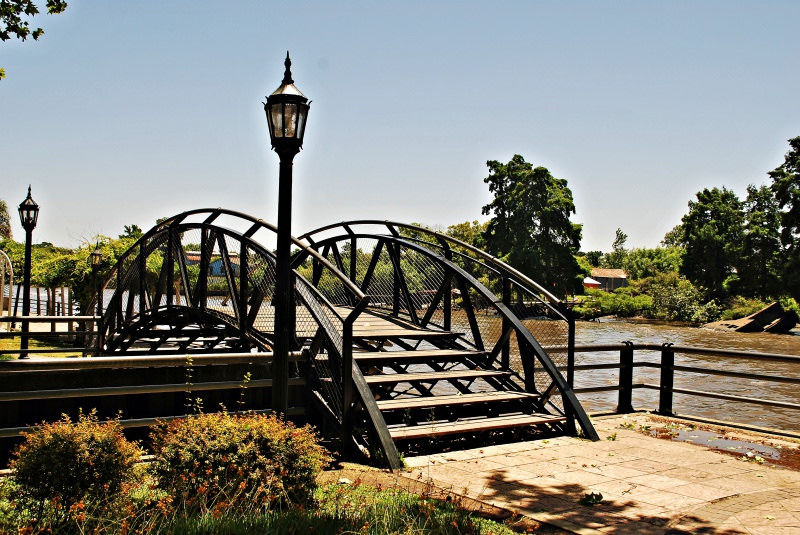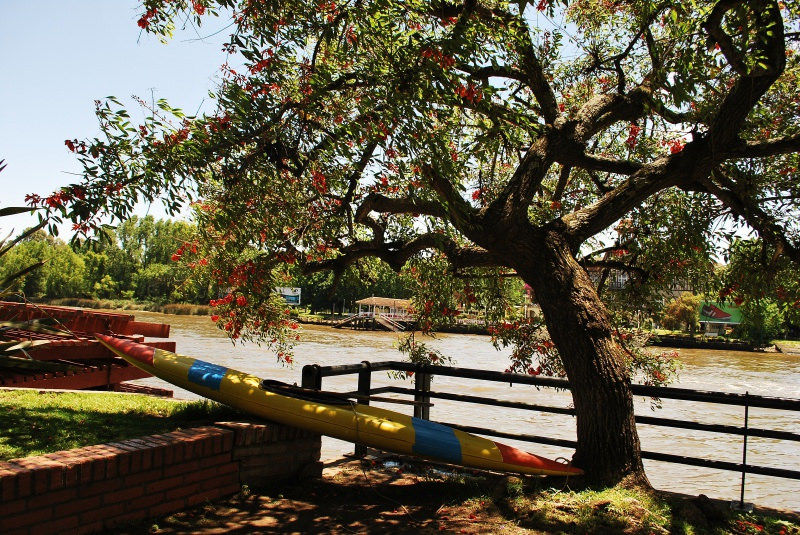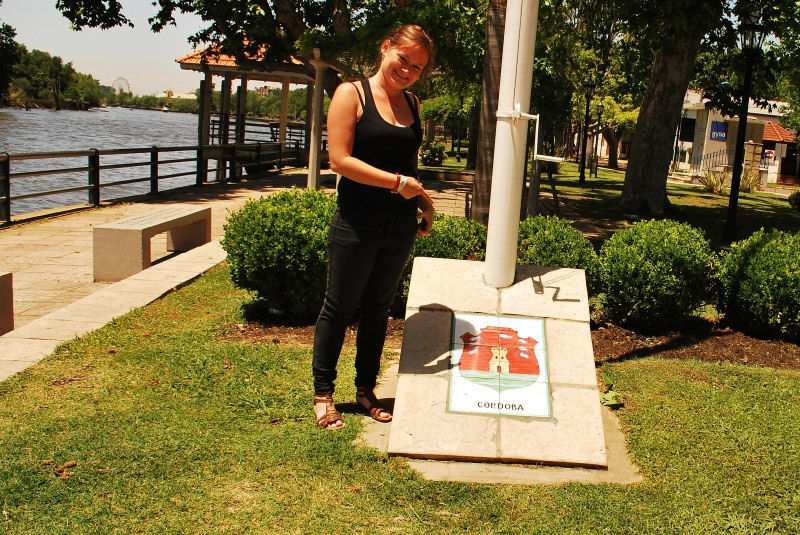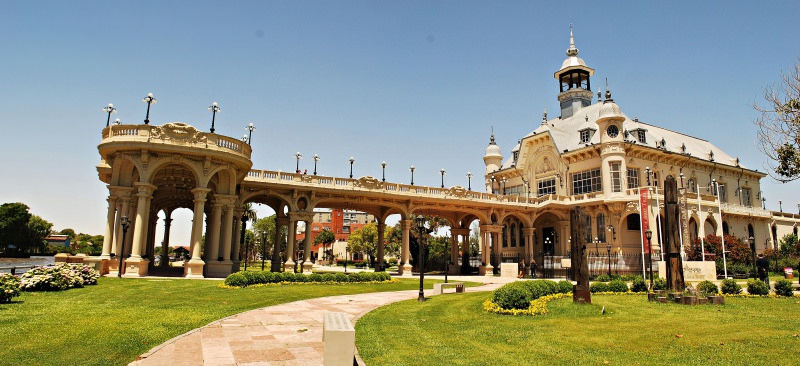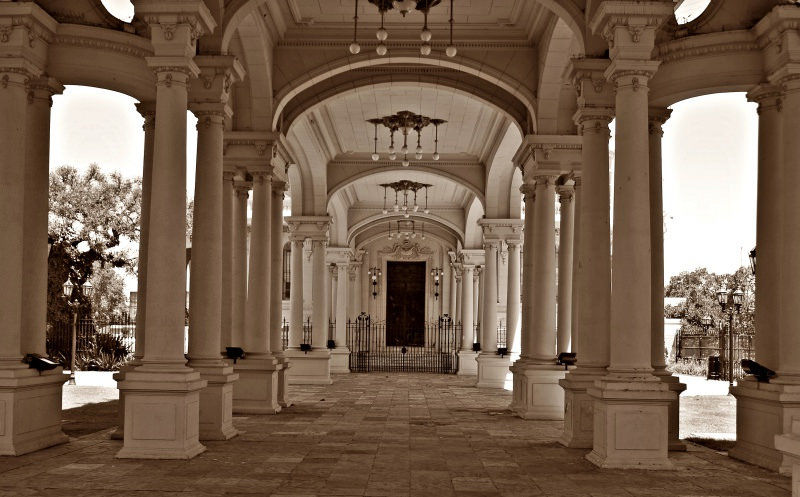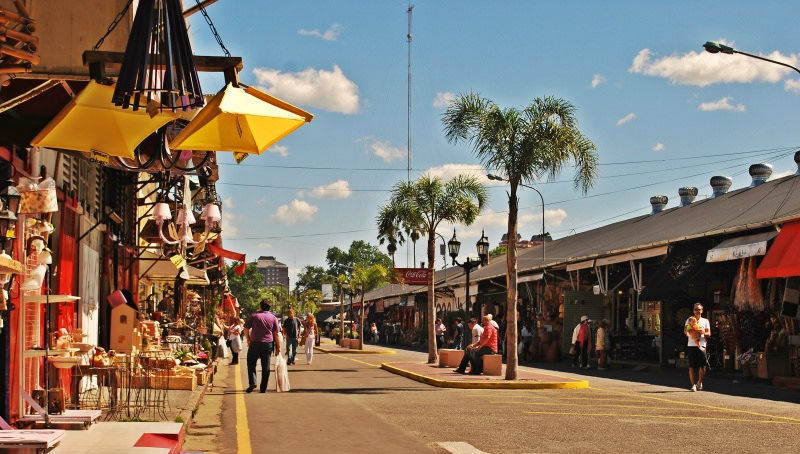 Buenos Aires is huge.
Buenos Aires is chaotic.
Buenos Aires is loud.
And sometimes you just need to escape.
A village about 40 minutes away from Buenos Aires is a great opportunity to get out and have a day full of new experiences. Tigre is the ideal day trip destination from Buenos Aires if you want to escape urban chaos for a while. It's a great outdoor as well as cultural destination with a lot of different things to do:
Kayaking:
Do you want to do something active? Go kayaking on the river Tigre and get to know the city from your kayak. The city is full of kayaks and it's a common way for the locals to get from one side of the river to the other, rather than looking for the next bridge.
River cruise:
If you want to enjoy a quieter day, go for a river cruise. You can either already start your river cruise in Buenos Aires or just do a cruise through the canals in Tigre itself.
Museo del mate:
You want to learn more about the Mate tea history and culture of Argentina? Here's the place to go: The museum about mate tea. It's easy to find directly on the riverfront close to the train station (Lavalle 289). It's open from Wednesday to Sunday from 11 AM to 5 or 6 PM (depending on the season).
Walk along the riverfront:
Starting at the train station, there is quite a long way you can walk along the riverfront on each side to enjoy a tranquil walk. Take some photos of unattended kayaks, the landscape around or with the monuments of the different regions of Argentina.
Museo de arte:
As you finish your walk along the riverfront, you'll arrive at the Museo de arte. Only the building is worth walking there with its large passageway to the riverfront. Around the building, you already find some pieces of art to admire. The museum is open from Wednesday to Friday from 9 AM to 7 PM and on Saturdays and Sundays from 12 PM to 7 PM. The entrance fee is 20 Argentine Pesos (1.85 €*).
Puerto de las frutas:
On the other side of the river, you'll find the Puerto de las frutas. A market which offers more than just fruits. You should have lunch in one of the restaurants there. You can find some very good parilladas there or go for a quick lunch in a smaller place. The market itself is full with Argentine crafts situated in the beautiful atmosphere of the river.
Parque de la costa:
If you want to have some more action during your time in Tigre, the Parque de la Costa is waiting for you. It's an amusement park close to the Puerto de las frutas with lots of attractions. Rollercoasters for the young and those young at heart. Entrances prices start from 121 Argentine Pesos (11.20 €*).
How to get there:

There are three different options going to Tigre if you don't want to book an organized tour.
Direct Train
Head to Retiro station and take the train on the Mitre Line to Tigre. The trip takes around 50 minutes and is an experience itself as many people will enter to try and sell something. It's like a moving market. The ticket costs about 2 Argentine Pesos (0.20 €*) one way.
Tren de la Costa
The Tren de la Costa is a train which guides you along the coastline of Rio de la Plata and inside the Tigre Delta. You first have to go to Retiro station and take Mitre line to Mitre station. Get out, cross the bridge and go the the Maipu station of Tren de la costa. From there it's a 30-minute trip with beautiful views. Additional to the normal train fee to get to the Maipu station, the tren de la costa costs 12 Argentine Pesos (1.10 €*) for foreign people and 10 Argentine Pesos (0.90 €*) for Argentineans.
Bus
The option which takes the most time is going by bus. Take line number 60 at Costitucion. The trip is about 90 minutes and costs 0.55 Argentine Pesos (0.05 €*) one way.
*According to exchange rates from 19th October 2014
This trip was first published on http://foodandphotosrtw.com/.