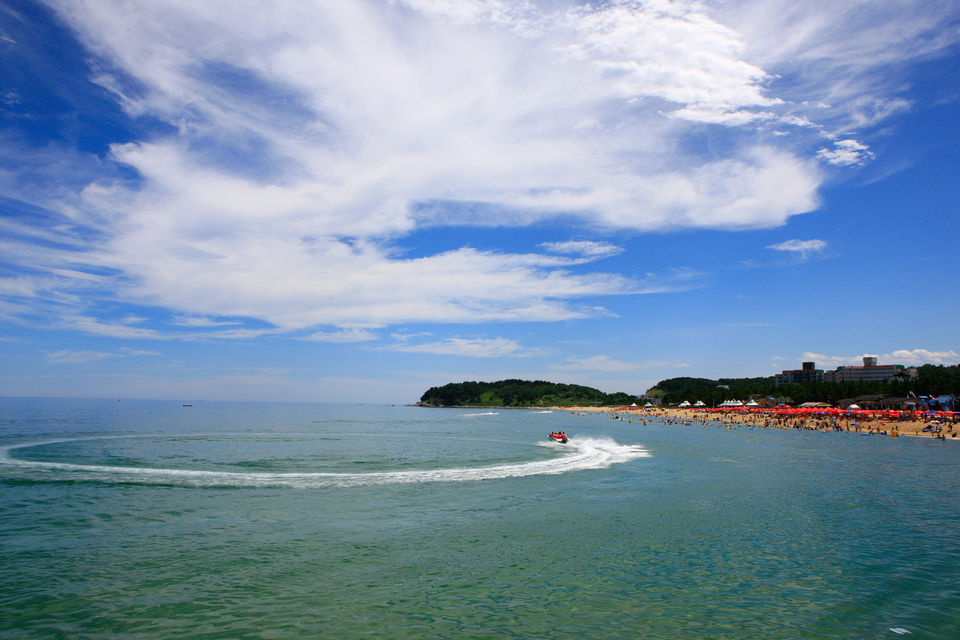 Earlier, if someone would have said that for most part of 2020 I will be cooped up in my home, I would have laughed it off and gone on to plan my next trip. More than halfway through the year, however, the statement could not have been truer. While the world waits patiently, a new travel trend has championed its way into travellers' minds – Glocal, or global local, where travellers can explore global experiences in the most unheard of places, away from the crowds. And for an unrivalled glocal holiday, I recently found a great destination – South Korea!

Why South Korea?
While many countries have been grappling hard to find their feet in response to COVID-19, South Korea's proactive approach in mass testing and containment methods helped it to flatten the curve rather quickly, that too without imposing any lockdowns. Moreover, the country offers a variety of unknown destinations suited for social-distancing and a glocal vacation in a post-pandemic world.
Check out three regions in South Korea for a truly glocal experience, away from the rush of its popular cities:

1. Incheon
With historic monuments alongside modern skyscrapers, Incheon offers views that are a sight for sore eyes. The region is also a buzzing cultural marvel and boasts exciting activities for all types of travellers. Be it spending day-time at a golf course, evenings relaxing at a spa, and nights at starry beaches, Incheon offers a fun-filled vacation with outstanding safety and hygiene standards.
Incheon is just 36 km from Seoul and can be reached via the subway, express trains or taxis. Incheon's close vicinity to the country's main airport, Incheon International Airport accentuates its appeal for a glocal holiday.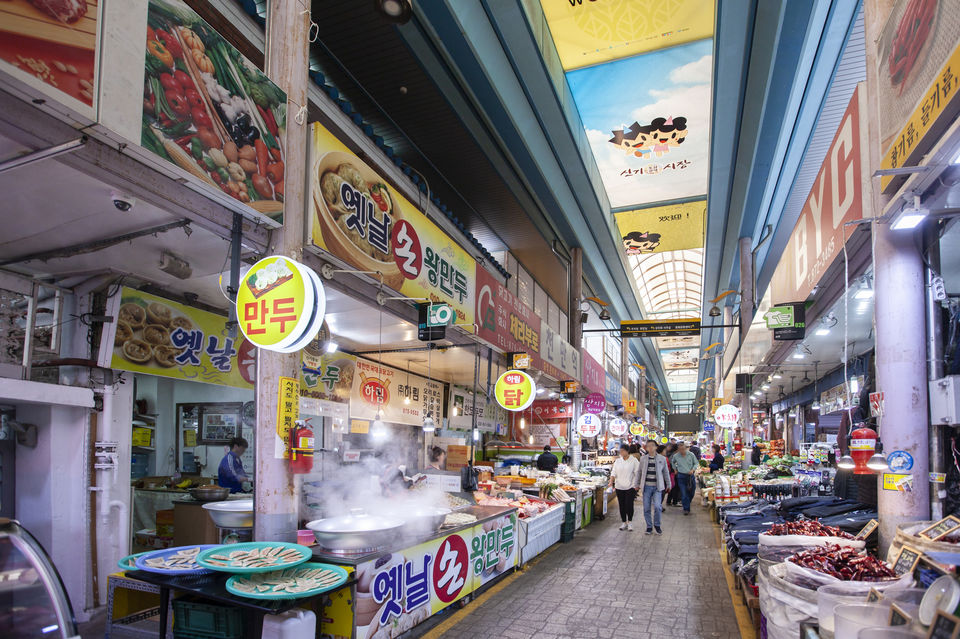 What Incheon offers
Sporty mornings: Incheon boasts the finest golf courses in the country, perfect for beginners and experienced players alike. One can also go hiking, hill sledding or ride a bike amidst towering mountains and glistening lakes at the Incheon Grand Park.
Opulent stays: Incheon is home to one of the finest resorts in the country. Paradise City is a Korean-style resort complex that combines a luxurious hotel stay with an entertainment and event centre, an art gallery, a shopping hub, spa and fine dining.
Jjimjilbang therapy: After an adventurous morning, travellers can shed off their fatigue with a therapeutic and wellness session at one of the many spas in Incheon, locally known as jjimjibang. Jimjilbangs are special as they all have natural hot springs in them. Spasis, one of the best spas in Incheon, is a must-visit after a long day.
Boat tours: Ferries that go to the West Sea Islands of South Korea are perfect for spending calming evenings over pristine waters.
Sunsets at the beach: Beach lovers can spend the day taking banana boat rides, jet skis, or just witnessing the sun going down at the Eurwangni Beach.
Live Hallyu action: The Tri-Bow Film Set of Hallyu dramas offers a star-studded affair showcasing popular Korean stars live in action.
Pro-tip: Food lovers who love exploring authentic local cuisines must try Buam Galbi's barbecue meat.
2. Busan
The second largest and ever-lively port city of South Korea, Busan is known for its high mountains and Buddhist temples. Away from the crowd, the city offers an amalgamation of peace and thrill with hikes leading up to temple complexes. That's not all – the city of passion and romance is complemented by its medical and beauty retreats, making it an ideal glocal destination. Travellers can fly to Busan from Seoul and Jeju Island or take a KTX bullet train from Seoul.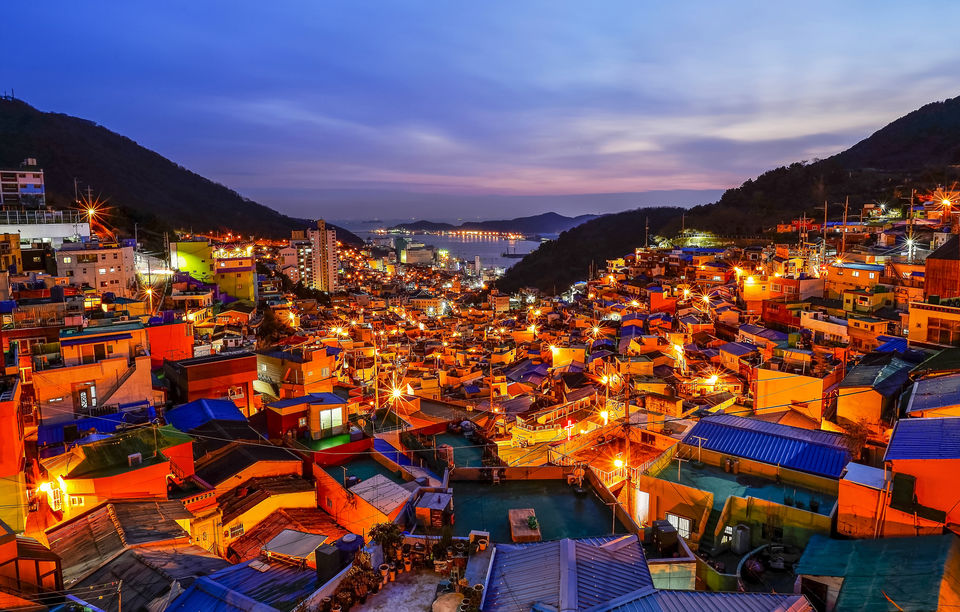 What Busan offers
Thrilling hikes: Adventure lovers can hike along the cliff-lined coastline overlooking the ocean. The steep trails of Taejongdae are well maintained and characteristic of Busan's natural beauty.
Temple tours: The Beomeosa Temple, built in 678 AD, stands in all its glory on the mountains of Busan. Another major attraction is the Yonggung Temple that also offers a gleaming view of the coastline.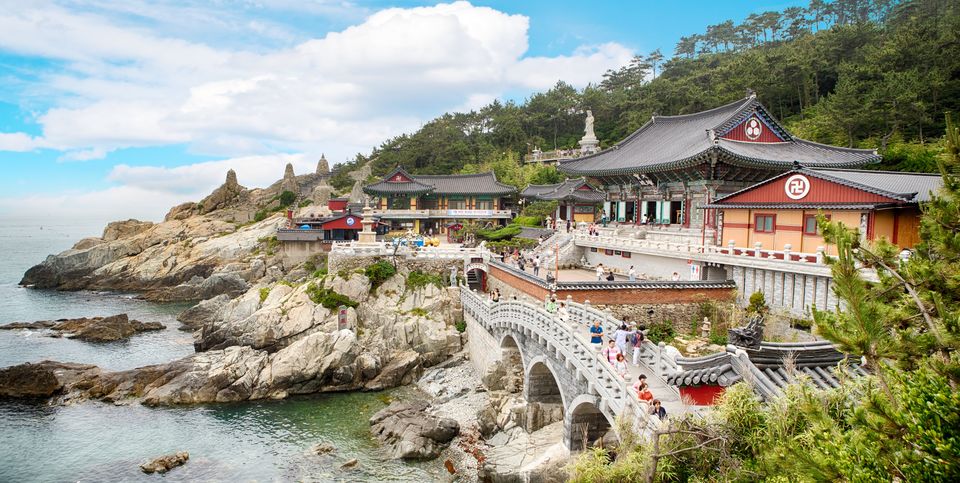 Evenings at the beach: The vibrant Gwangalli and Haeundae beaches of Busan are known for their youthful vibes with a lot of street performance and cultural events including the famous Haeundae Sand Festival.
A date with sharks: Those who love facing their fears can go swimming with tiger sharks at Busan's Sea Life Aquarium.
Hot springs: Hurshimchung, Cimer, Dongnae are a few of the eight natural hot springs that one can take a dip in Busan.
Shop till you drop: Shinsegae Centum City Mall is the world's largest department store, spanning over 5 million square feet. A golf range, an ice skating rink, stores from around the world and an exceptional spa experience at Spa Land are some of the things travellers can expect here.
Pro-tip: Busan's Bosu-dong Book Alley is a paradise for booklovers and the best way to reach there is by hopping on the Busan City Bus Tour.
3. Gangwon-do
Surrounded by high mountains and flowing rivers, Gangwon-do's unique topography and distinct cultural flare display a strikingly different side of South Korea. The region is built upon a rich historical foundation as it is one of the eight foundational provinces of South Korea. Gangwon-do hosted the 2018 Winter Olympics in Pyeongchang, and is home to unparalleled winter sports and ski resorts infrastructure, something that every traveller must explore. The KTX bullet train route to Gangwon-do commenced during the 2018 Winter Olympics and boasts advanced bullet train with top of the line carriages and ride experience.
Lush forests, white mountain trails, exquisite skiing resorts, natural hot springs and vibrant temples – with minimal interference of the outside world, Gangwon-do makes for the perfect glocal destination. Travellers can let go of their inhibitions of social distancing and reconnect with nature and self.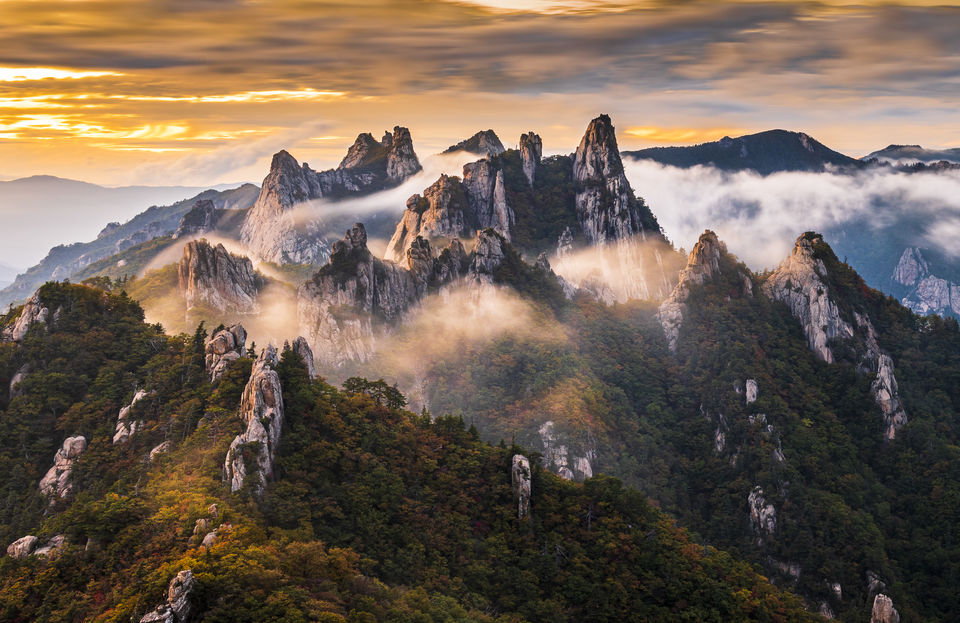 What Gangwon-do offers
Meeting the Buddha: One of the many Buddhist temples in Gangwon-do, the Sinheungsa Temple is a must-visit for its magnanimous bronze statue of Lord Buddha.
Venture through nature: The three national parks of Gangwon-do, Seorak-san, Ode-san, and Chiak-san, are all situated on the mountain tops of Gangwon-do. Travellers can explore numerous historical artefacts, rare flora and fauna, hot water springs and hiking trails. Seorak-san is a UNESCO Biosphere reserve.
High on hiking: There are a lot of rocks, valleys and fortresses around the province where one can realise their passion for hiking. Be it the Ulsan Rock, the Gwongeumseong Fortress, or Ju-jeongol Valley, every place has sensational views and intriguing artefacts on offer.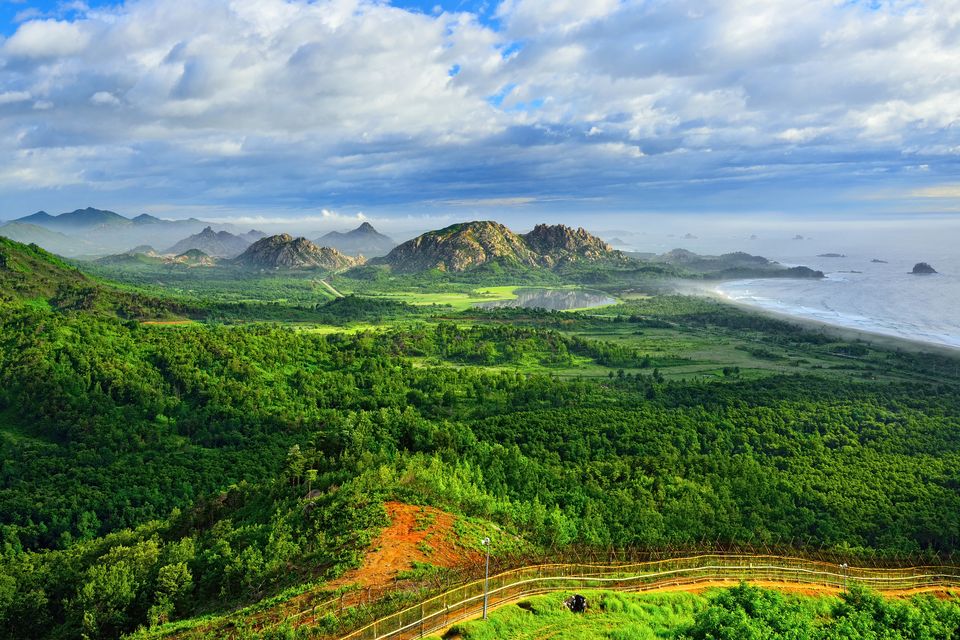 Historical tours: The very fact that the region was a part of one of the oldest dynasties of South Korea speaks volumes about the richness of Gangwon-do. History-lovers can knock on the ancient doors of the old residences, caves and museums.
Pro-tip: Dive deeper into the traditional folk culture of South Korea at the Jeongseon Arirang Learning Centre.
South Korea offers a safe haven for all sorts of travellers whether one's a history buff, an adventure junkie or a nature lover. While planning a holiday may seem worrisome during a pandemic, now that I've introduced these authentic glocal destinations, "Where to go post COVID-19?" may take one worry off travellers' minds! Annyeong!
For a glocal vacation to these offbeat yet amazing locations, visit https://www.visitkoreaforme.com/en/glocal/glocal.kto. For more ideas, reach out to the KTO New Delhi office for expert advice and itinerary planning.
All pictures belong to Korea Tourism Organization.

In association with Korea Tourism Organisation.

Watch travel stories come to life with Tripoto on Youtube!
Explore the best of travel inspiration on Tripoto Instagram!