I never thought that I will visit South Korea, but as I am working in a Korea Based company, so I got an opportunity to visit South Korea twice. But I am glad, that I visit south korea at least, because I got an opportunity to explore a beautiful country which is rose from the ashes and became a strong and prosperous nation, though at great sacrifice. They are a nation of loyal hard workers. As they say " 고생 끝에 낙이 온다." which means " At the end of hardship comes happiness." And that's why South Korea is Asia's fourth largest economy, with a high standard of living. THAT is their pride. Essentially, they don't need tourism to grow, and therefore the notion of tourism is misunderstood. I visited South Korea twice and got 7 weekends to travel and explore South korea.
Seoul, the arty side of my trip.. funky student-filled Hongdae & atmosphere of Itaewon and Gangnam will be all different as soon as the street lights will be on.
Huge markets, big government offices, street food, entertainment plazas and theme parks. You will always get something new, something exciting here. Nami island, DMZ and han river are some other things to explore in seoul. Everland, lotte world, caribbean bay, seoul tower are some other things to explore in Seoul.
A local romanticized Daegu as a place full of old historical buildings and hidden picturesque spots - I sat for an hour marking key highlights on a map - but I was left deflated when I realized, it was nothing more than a sprawling city,
and that all the 'historical' structures, bar one cathedral, had no real 'wow' factor. But I must say, Dongwasha temple stay compensate this feeling. Dongwasha was really amazing, I loved it.
Daejeon is a center of transportation in South Korea, not much to do. You will met many students here, some grocery store run by non-koreans and one Hanbat arboretum , the biggest man made.
We visited Andong also, undoubtedly with the purpose of checking out Hahoe Folk Village - one of Korea's few 'preserved villages'. While Andong was bland,
it's historical points of interest, reached by various long bus routes, didn't disappoint me, it's also a shooting point for various TV serial and movies. Andong was beautiful.
Gumi, you will not find anything exciting here, my office was in this city, so I trekked to Gumason mountain. But very well connected to other part of korea, so I explored rest Korea from this city, with Train, buses and flights.
Gyeongju was a highlight, boosting huge grassy tombs, temples and gorgeous parkland, surrounded by mountains. You can spend 2-3 days in Gyeongju. Definitely one of the more interesting cities with a lot of ground to cover.
Bulguksa & The Seokguram Grotto are the major attraction of Gyeongju, other than that , it has also have a very rich heritage of Silla Kingdom. Anapji pond and forest can also be area of interest for individuals.
Busan, with its lively beaches and mountainous terrain, was a refreshing and chilled break from the brash Gumi. Some man made stuff like sea walk, aquarium etc. and also the one taejongdae park, I will recommend to visit this park. you can go on a cruise too.
You can explore the sea life aquarium on the busy Haeundae Beach features the Sea Life Aquarium. Also, you can find some traditional games such as tug-of-war bear folk square.
If you want some fancy bars and pubs, you can find many on Gwangalli Beach along with the view of modern Diamond Bridge.
Busan also have some famous buddisht temples.
Pohang and Ulsan , also have some beautiful beaches and parks. Pohang's hand of harmony is really beautiful place to visit in early morning. Ulsan have Daewangam park, where you can experience peace, beach and fishing with easy trekking trails. In Ulsan, we met a guy who helped us, drove us to Daewangam park, just because when he was travelling in London, he was helped by someone there.
Jeju Island was, hands down, my most favourite part of Korea - a stunning domestic holiday spot scattered with stunning beaches and a whole host of UNESCO sites including lava caves, a mountain and incredible viewing points, hundreds of museums , beaches, Korea's highest peak, trekking, cycling, country side, folk village, tea gardens and many more.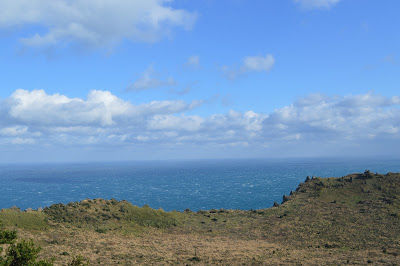 We read about transportation problem before visiting Jeju, but trust me, if you will plan wisely, bus no. 701, 702 and 600 will be lifeline for you. We took minimum cabs and mostly explored with public transport it was not tough. Also, if you are in group, prefer cab over buses, as it will not make much difference.
One thing I experienced while travelling in Korea, you can only really enjoy Korea when locals will tell you or show you where to go. Korea doesn't shout about its beauty, and its 'must see' spots can be hard to find. Knowing someone really is key & as I am working in Korea-based company, so I got this advantage which helped me a lot throughout my travel.
One of the best part of Korea is, it's transport, I really love the frequency of Korail and buses here. Such a clean city, humble and warm people, cities full of colors and lights. Well-managed transportation -- subway, buses and taxi and use of NO horns.
Motels are easy to find, there are lots of Hostels and homestay. But do your homework before, as locals are not much aware of cheap hostels and stays, they can tell you only about big hotels, if you are a foodie, then you have more advantage. Khimchi and soju are must try thing. Also, jimjilbang- the korean bath house is also one of the must try thing. Undoubtedly , I will visit Korea again, may be next time, I will plan to visit smaller towns and more of country side. If I need to sum up about Korean People, they are very helpful, emotional, addicted to smartphones, Impatient. You will listen, ppalli-ppalli very often, which means hurry-hurry & v ery much obsessed with food, soju, hiking and yes Kimchi :) -
Places I will love to visit, if I got another chance to visit Korea: -
DMZ , Gwangju & Mokpo ,Seonjaedo & Uido Islands
Some of pics: