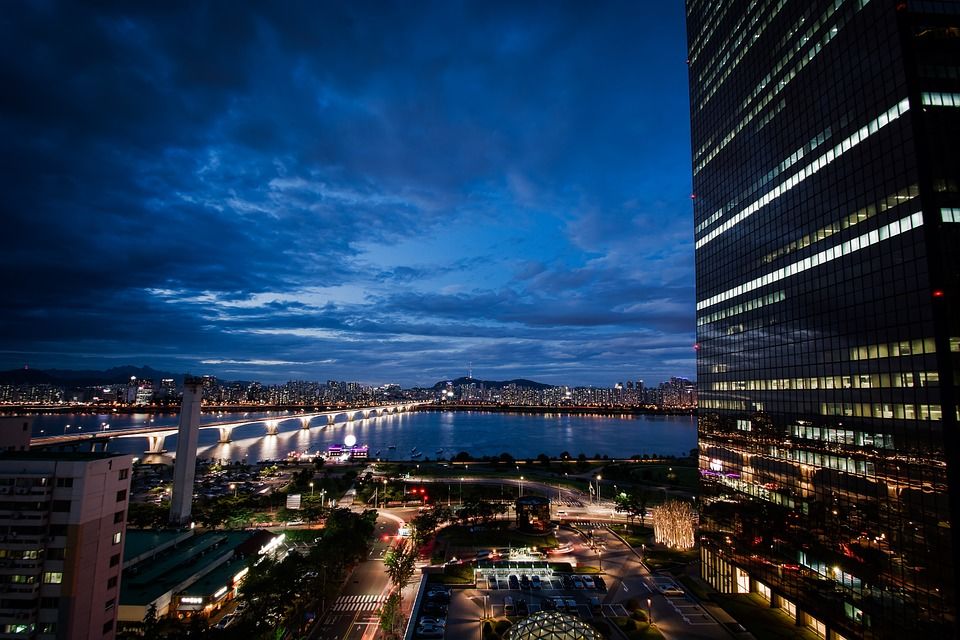 This 9 day itinerary to South Korea is packed with action and fun!
While visiting North Korea can be tricky, a visit to South Korea is much easier and fun filled. From ancient palaces to museums; from atmospheric temples on the hills to exotic islands, South Korea has a lot going for it. Christianity and Buddhism are the two of its dominant religions. Everything from the cuisine to script or language of South Korea is authentic and unique.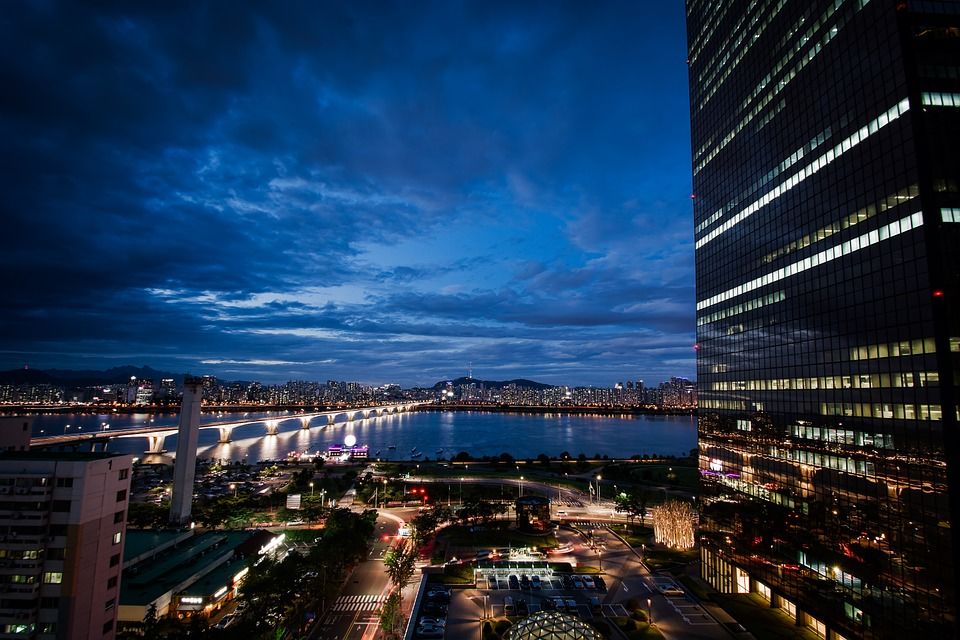 Below is a 9 day itinerary in Seoul.
Seoul - Spend 3 nights in the capital.
Day 1-
Arrive in Seoul. Take the first day easy. Warm up to the city by visiting its many parks and indulge in people watching. Some of the famous and well maintained parks of Seoul are Namsan Park, Yeouido Park, Olympic park or Boramae park. The most poignant park is 4.19 Memorial Cemetery. It is a memorial to the people killed during the April 19 killing.
Day 2- A day for palace hopping:
Let the day 2 be about all the 5 major palaces. You will need to do lot of walking to pack it in a day. It is no secret that Seoul was once the ancient seat of Korean royalty. Gyeongbok-gung is the most important and the biggest palace. The intricate details and art work catches one's eye. It is a Joseon Dynasty-era palace.
You can-not miss the Changdeok-gung. It is an UNESCO World Heritage Site. English guided tours are offered twice a day viz. 10:30 a.m. and 2:30 p.m.
You must also visit other palaces such as Deoksu-gung, Changdeok Palace, Changgyeong-gung, Gyeonghui-gung. Also visit the Seoul History Museum.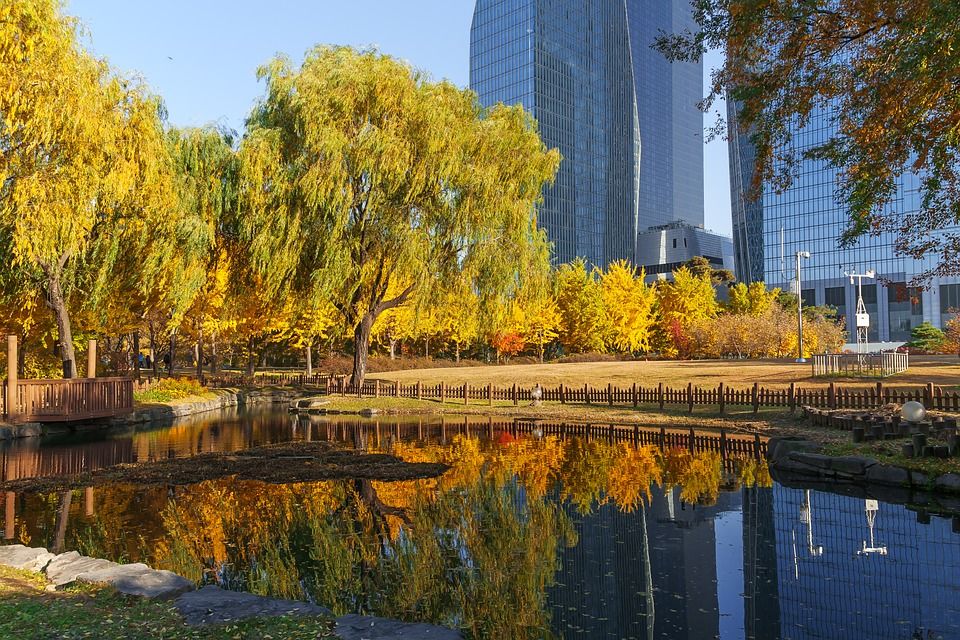 Day 3- Temples and Shrines of Seoul:
The temples and shrines of Seoul are its soul. It is important to visit them to understand the local lifestyle and values. Not only are these temples atmospheric, they also offer engagement with the local ethos. Jongmyo Shrine is the most important of them all. It is devoted to the royal families of Korean dynasties. There is a small admission fees here.
Jogye temple is a modern Buddhist temple. The biggest and the richest temples is the Bongeun temple. Seoul also have temples in picturesque location. Thanks to the mountains, some of the temples can be accessed only after an uphill climb. The sammak temple is located in Mount Gwanak. The Inwang Temple is located at the 336 meter high Mount Inwang.
Day 4 Chuncheon
The peaceful Chuncheon is just 75 kms away from the bustling big city Seoul. You can reach here by car, train and bus. It is just 2 hours away from Seoul. It you are an outdoors person you will love Chuncheon. It has rivers meandering through hills, making it a perfect place for outdoor activities such as hiking etc.
Things to do in Chuncheon
Visit the ancient Cheongpyeong-sa Temple. The walk to the temple is scenic as it is punctuated with water steams, waterfalls and trees. It is half an hour car ride away from Chuncheon's central station.
Gangchon Ski Resort: You may want to practice skiing. You can avail a free shuttle and reach the resort in 30 minutes.
Jungdo: It is a beautiful island on the Soyang river. You can arrive here by a ferry. You can do biking and hiking here. You can also camp here.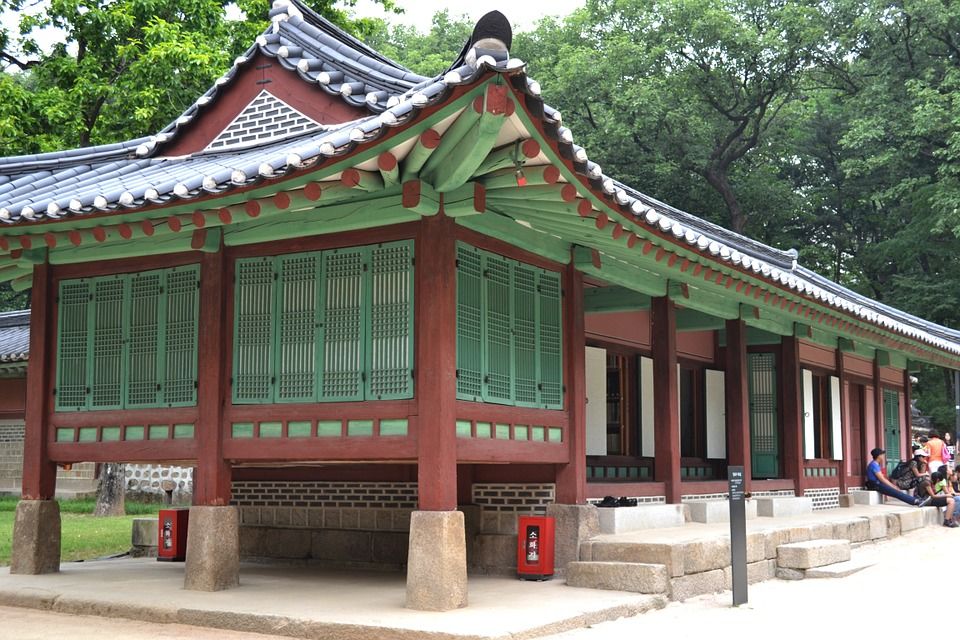 Soyang Dam: You can take a boat ride on the lake created by the dam or sample local street food.
Statue Park: After visiting the adjacent Ethiopian war memorial, you can spend time at the statue park. As the name suggests, the park consists of many marble statues. You can also do boating and biking here.
Day 4 Gapyeong
is just 20 kilometers from Chuncheon. Like Chuncheon, Gapyeong is also a mountainous region and very popular with locals of Seoul as a weekend destination. It is also known for its pine nuts and Nami Island.
Things to do in Gapyeong.
Indulge in hiking in the Yeonin Mountain
Enjoy water sports such as tubing, water skiing and wake boarding.
Mountain Biking in the beautiful terrains of Gapyeong.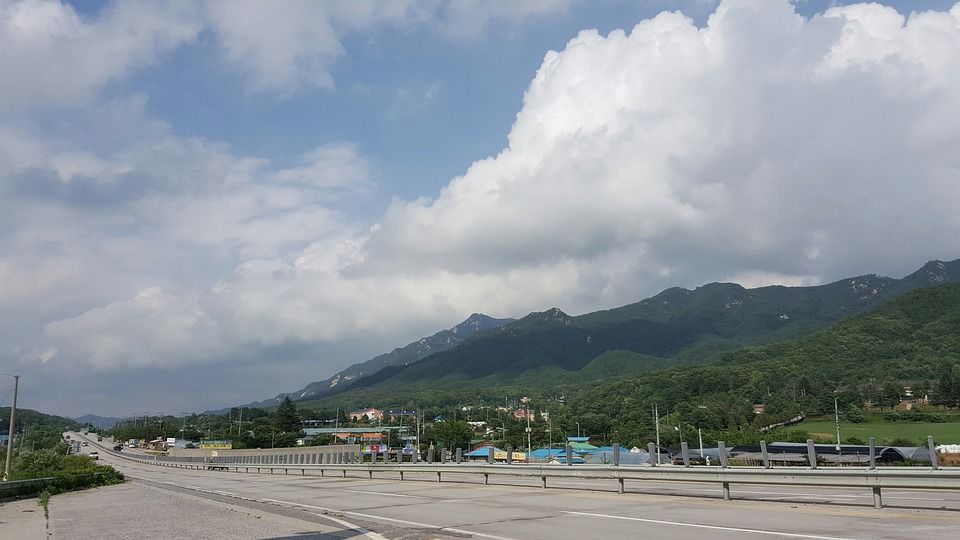 Day 5-6 Busan –
You can reach Busan after a 4 hour long train ride from Gapyeong. The second largest city of South Korea is known for its sub tropical climate, exciting beaches, big city life and proximity to Japan. It is also the largest seaport. There is so much to do in Busan that even 2 days are not enough.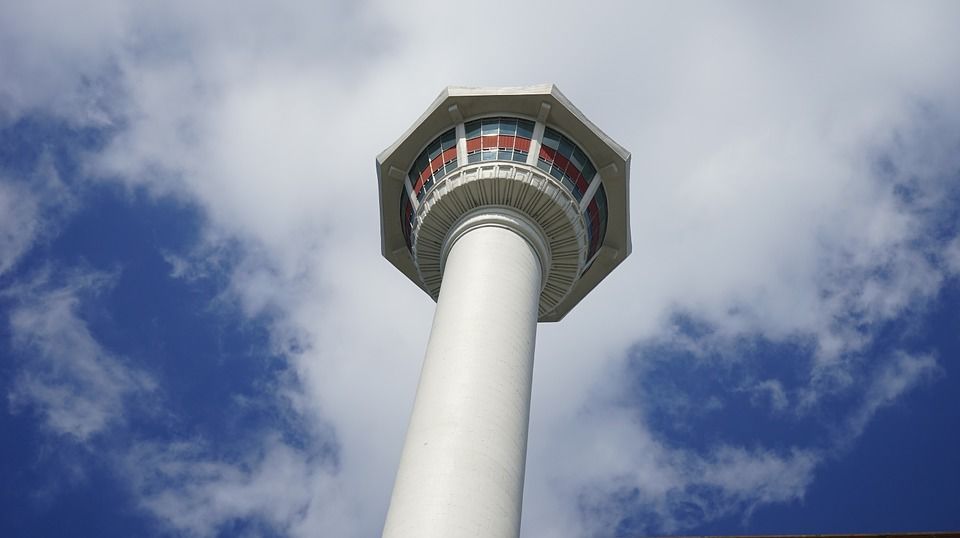 Things to do in Busan:
Yonggungsa Temple: It is located in a picturesque setting. Built along shoreline, a visit to the temple is refreshing and atmospheric.
40 steps: This places is recreated to make it look like the post-Korean War 1960s. Expect quirky lifesize bronze figures and wooden lamppost.
Beomeosa Temple: This serene temple is located in the mountains. You can also stay here and eat what monks eat.
Yongdusan Park aka Busan Tower: You can take an escalator to the top of the 118 meter Busan Tower. The views from here are breathtaking.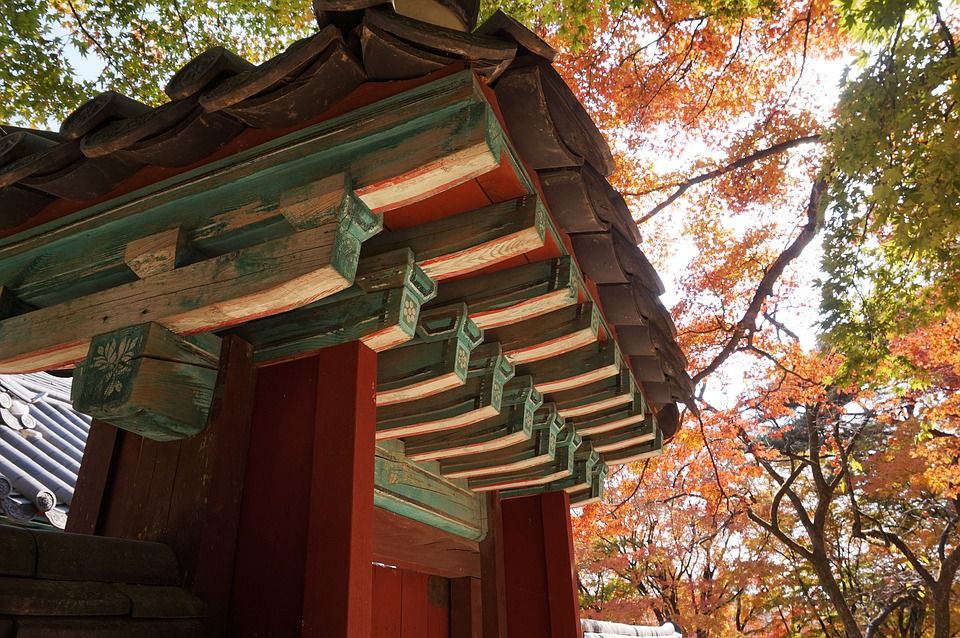 Gyeongju
You can reach Gyeongju from Busan in just 1 day. It is just 77 kilometers away. So, if you do not want to stay in Gyeongju, you can still easily make a day trip to Gyeongju and come back the same day.
Things to do in Gyeongju:
1. Start the day at Bulguksa Temple early morning. The temple which was built in 8th century can be reached by a bus or taxi. It is one of the most beautiful temples of South Korea.
2. There is no way you can miss Seokguram Grotto. A small hike from Bulguksa Temple will take you here. It can also be reached by bus. The Buddhist site is known for its impressive statues and incredible architecture.
3. Golgulsa Temple is the only cave temple of South Korea. It has an interesting India connection. It as in 16th century when the construction of this temple began. Saint Kwang Yoo and Buddhist monks from India were responsible for the original shrine.
4. If you want to observe the ancient Korean lifestyle, The Wolseong Yangdong Village is the place to be. More than 500 years old houses built in Korean architecture still exist here.
5. You can visit Tumuli Park to see the Royal Tombs.
6. Explore the covered market to experience the local food produce and textiles.
7. Gyeongju National Museum is a must visit for specimens from the Silla period.
8. The centuries old Cheomseongdae Observatory is the oldest existing observatory in Far East.
9. Dabotap is an unusual pagoda which reflects the Silla architecture style.
10. Anapji Pond is gorgeous. You must reach here in evening and stay for sometime after dark to see how magical it looks in the artificial lights.
Jeju Islands
You need to take a short flight from Busan to reach Jeju Island. The flight lasts 1 hour. Jeju Islands has everything going for it. Hiking trails on verdant mountains, sandy beaches, theme parks, city life and much more are on offer here.
Things to do in Jeju Island.
1. Hallim Park is a large botanical garden divided into 16 smaller gardens. Don't miss the bonsai gardens and lava caves.
2. Hyeop-jae Beach: Chill at this beach which is located very close to the Hallim Park. It is 1 hour away from the Jeju city.
3. Seongsan Ilchubong is one of the most popular attraction of Jeju Islands. Seongsan Ilchubong is UNESCO World Heritage Site and a product of volcanic eruption 1 lakh years ago. You can reach the top of the dramatic crater after an hour long hike.
4. Yeomiji Botanic Garden is one of the biggest and best botanical gardens in all of Asia.
5. Iho Beachis known for its two colored sands. It is nice for swimming too.
6. There is no way you are leaving Jeju island without seeing Jungmun Lava Column. Watch sea waves crash into the beautiful hexagonal lava columns.
7. You can go museum hopping. Jeju islands has some interesting museums such as Haenyeo Museum, Green Tea Museum, Museum of African Art, Jeju Independence Museum, Jeju Teddy Bear Museum, Haenyeo Museum and so on.
8. You can visit the folk villages to acquaint yourself with the authentic local lifestyle. While Seongeup Folklore Village is the most popular one, Jeju Folk Village Museum and Folklore and Natural History Museum are also a must visit.
9. Manjanggul Lava-tube has the world's largest known lava column. It is UNESCO World Natural Heritage. Carrying a head lamp is advised.
10. Cheonjiyeon Waterfall is the most famous waterfall in South Korea. Visiting in during the night is rewarding as it is artificially lit.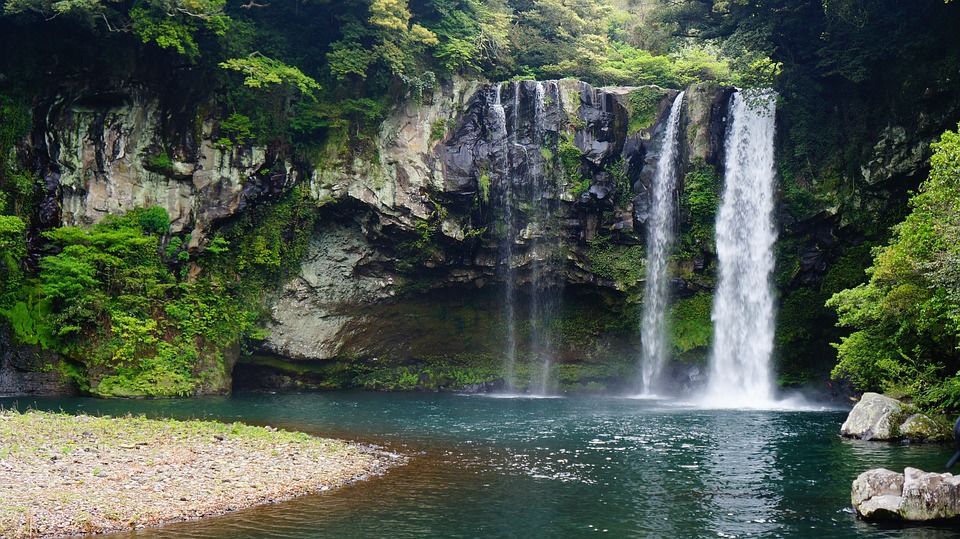 About author- Abhinav Singh is a New Delhi based award winning travel blogger, writer, photographer and V Logger with 18 years of experience in writing. Abhinav has been listed as Top Travel Blogger from India 15 times. He has traveled to more than 200 destinations since last 10 years. He has contributed to BBC, National Geographic Traveler India, Lonely Planet, Mint, Jet Wings etc. He writes about his travels on his blogs and social media channels. You can follow Abhinav at-
Blog- A Soul Window
Social media- Twitter - Facebook Page - Instagram - You Tube