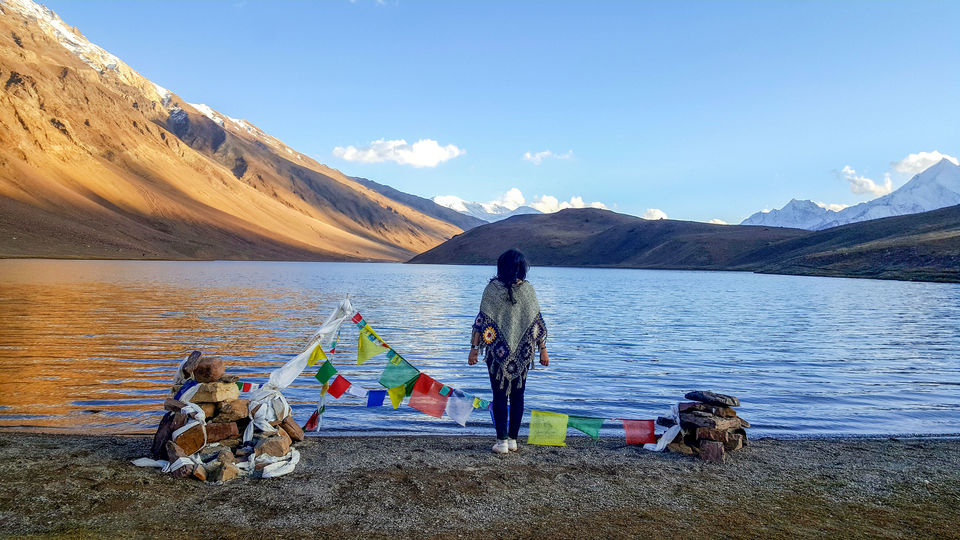 How to reach Spiti From Delhi:
I remember when I started planning for Spiti, I was very confused about how I will reach there. Internet doesn't work there so even Google Maps fail if you are relying on technology.
I read many articles on how to reach Spiti. There are basically 2 routes:
-Shimla- Spiti- Manali
-Manali- Spiti- Shimla
People usually start from one of the two and end in the other.
But we had just 3 days so we started off from Manali, stayed in Spiti and came back to Manali.
Here is what we did. I am putting it up in simple steps:
1. Book a Volvo to Manali from Delhi.
Recommendation: Either go for HRTC Volvos or New Himalaya Travels (9871641126)
If you are traveling by a private Volvo don't just book any bus from redbus.com. Private Volvos are not reliable and they are often very late as per their schedule and might eat up your whole day. We booked from New Himalaya Travels (9871641126), very spacious and comfortable seats and they dropped us right on time.
You can chill for a day in Manali, explore various cafes of Old Manali.
2. You will get your ticket to heavenly Spiti from Hotel Kiran. There are many traveler buses which start early morning from Hotel Kiran 1000 rs per seat. You can book your seat as soon as you reach Manali or by calling them.(hassle-free much !!)
The traveler will take you directly to Kaza.
Another alternative is taking the HRTC Bus from Manali which starts at 5 am in the morning, online booking for which is not available. It is on first come first basis. Ticket fare is about 200 rs per person.
Travel Tips: I would recommend traveler if you want to make your journey comfortable but if you want to make a budget trip then go for the HRTC bus.
3. Once you reach Kaza, you should book your own 2 wheeler if you want to get the real feel of Spiti. Bikes and scooties are available for rent in Himalayan Café which is in the main Kaza Market and can be easily spotted.
Now you are all set to start your magical exploration.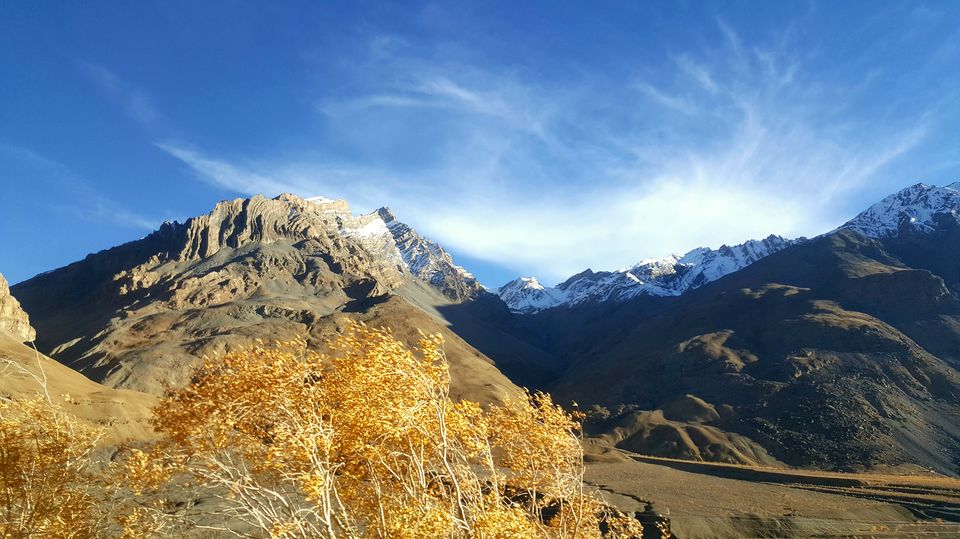 My Spiti Experience:
Spiti will always be special to me. I had seen hundreds of pictures of this Valley before, but to be in Spiti was no less than a dream.
Far away from the city noise, crowded streets, smoggy air, Spiti is no less than a heavenly abode. If heaven exists, it must be alike. Right from the journey, to the destination, everything was beyond perfect.
I find myself struggling to express what I saw and what I felt. Some feelings are beyond expression and Spiti brought one such experience to me.
We started from Gurgaon in the evening by Volvo. We booked from New Himalaya Travels (9871641126), very spacious and comfortable seats and they dropped us right on time.
We reached Manali next day at around 11 am. We were not at all tired by the 15 hours journey. Instead, we jumped into the local river stream(khadd) at the back of the bus stand.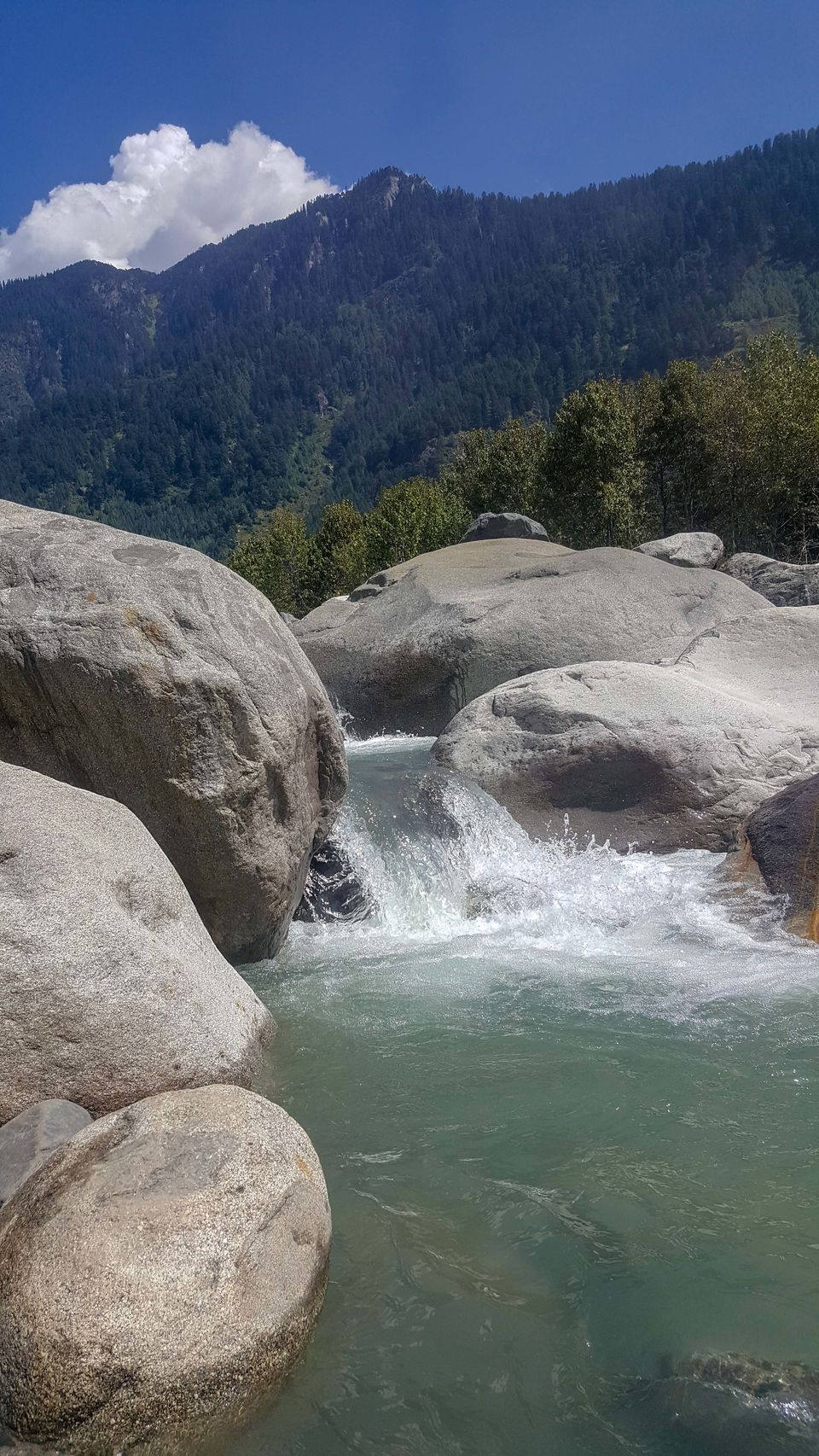 After that, we went to our hotel, took rest for sometime and then went ahead to Old Manali, one of my all-time favorite places. This place is full of lively cafes. We spent our evening enjoying the aura of the place. Old Manali is never disappointing. I can never get over this place.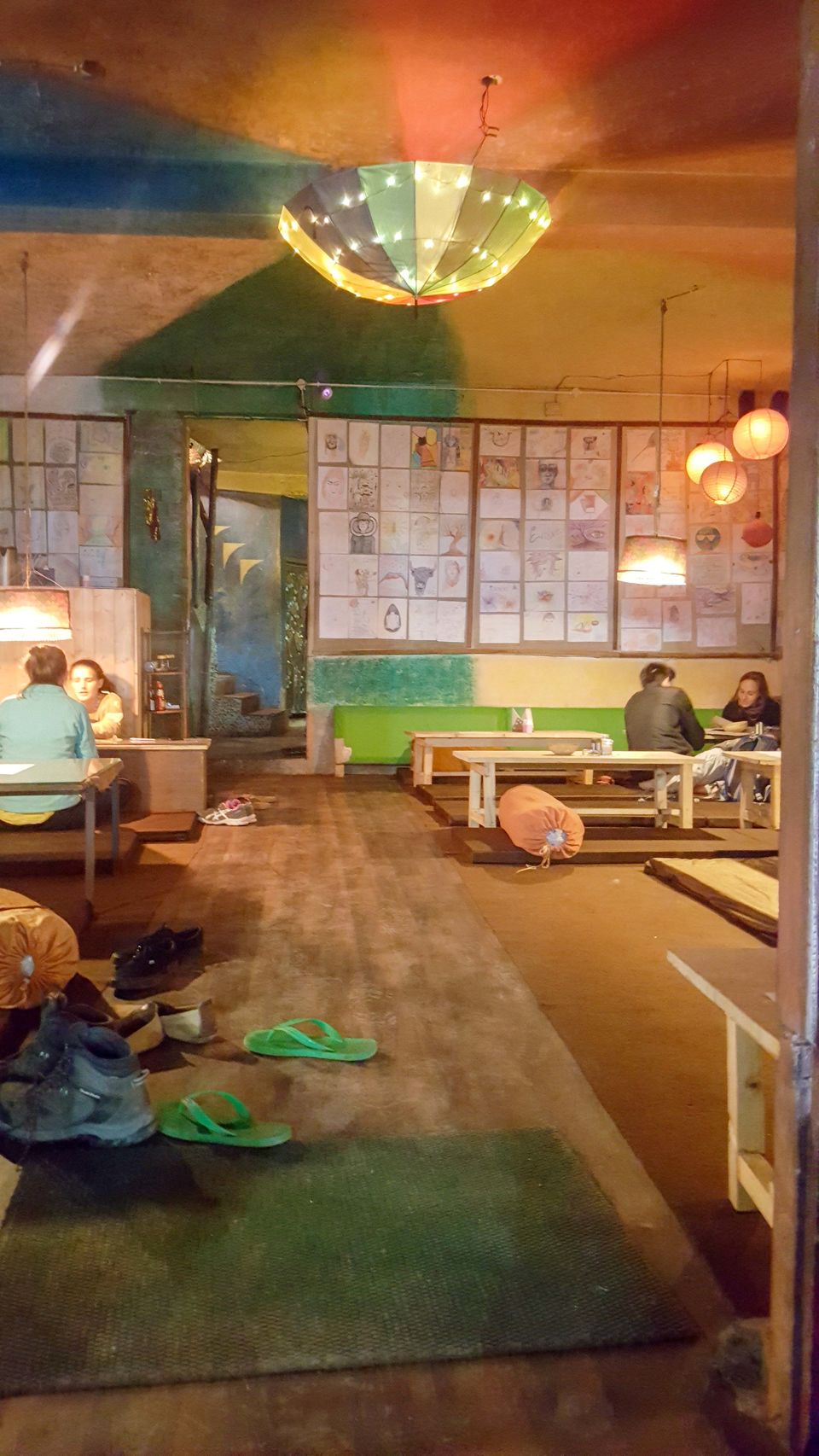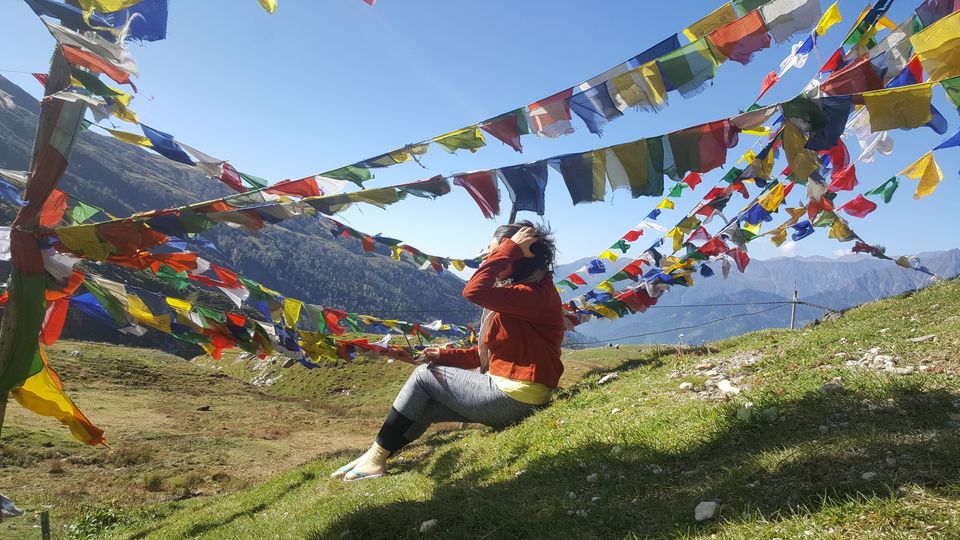 Next morning we were all ready to start our journey for Spiti. We left at around 7:30 am. We had booked our seat in a traveler which starts from Hotel Kiran as i have already mentioned.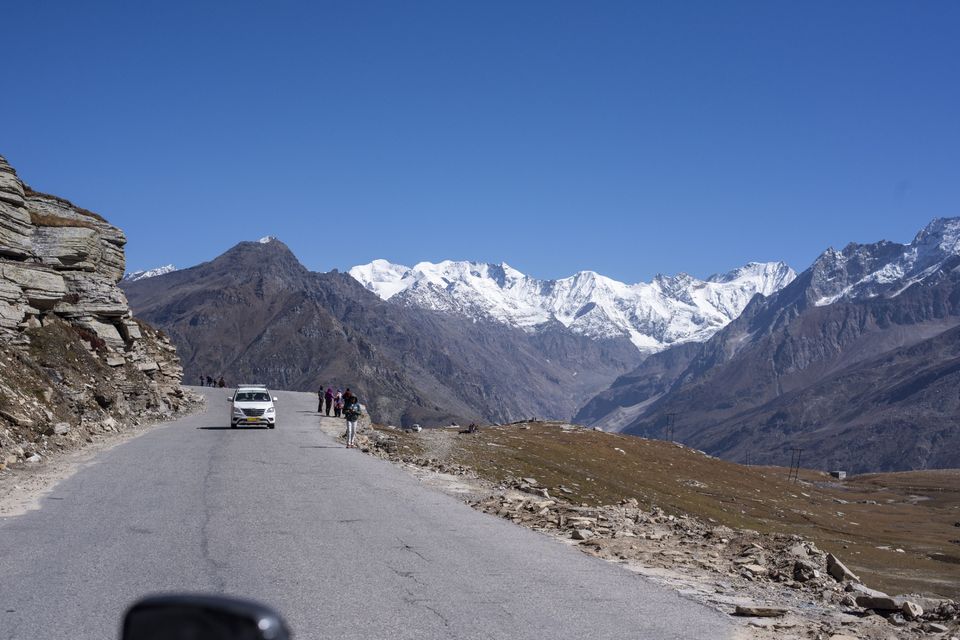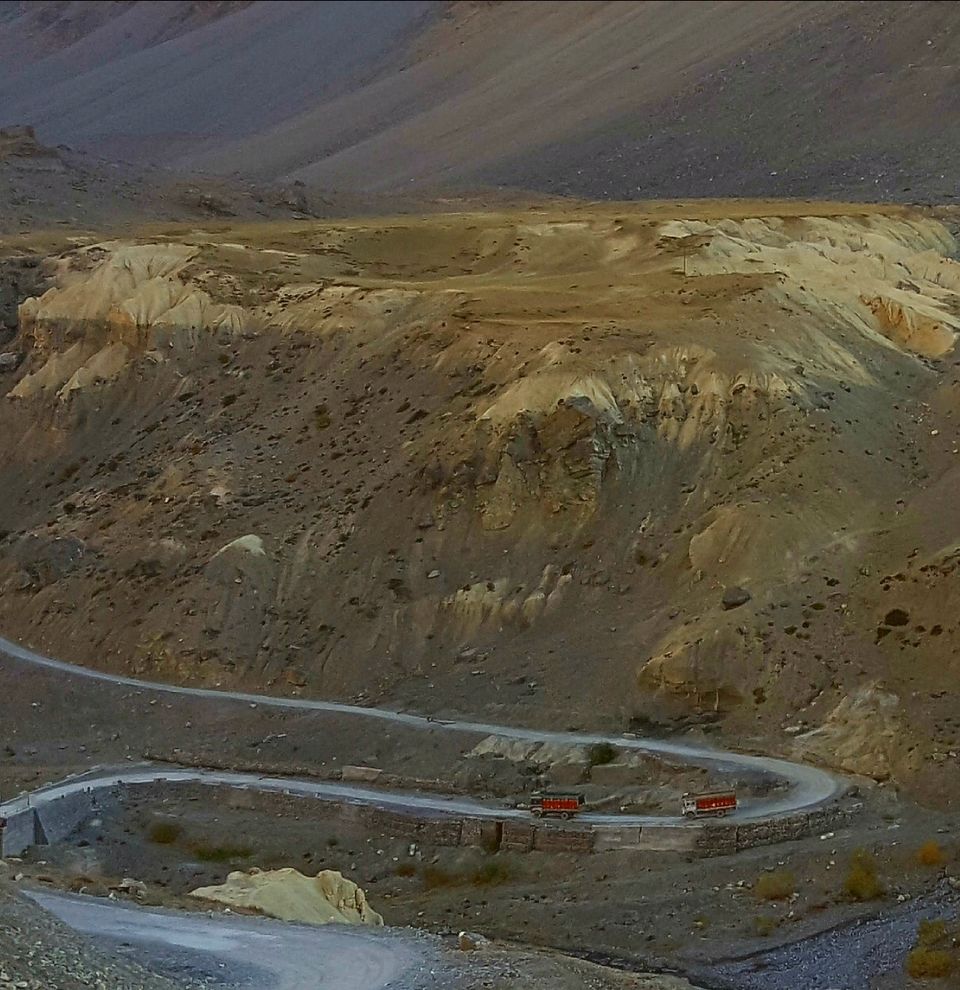 The journey to Spiti is full of surprises. Right from vegetation to landscapes everything keeps on changing in the entire journey. It's a 9 hrs long journey from Manali to Kaza, the main town of Spiti which also includes one stoppage at Batal, the very famous Chacha Chachi Chandra Dhaba where you will meet two lovely souls, serving you lunch and other confectionery items.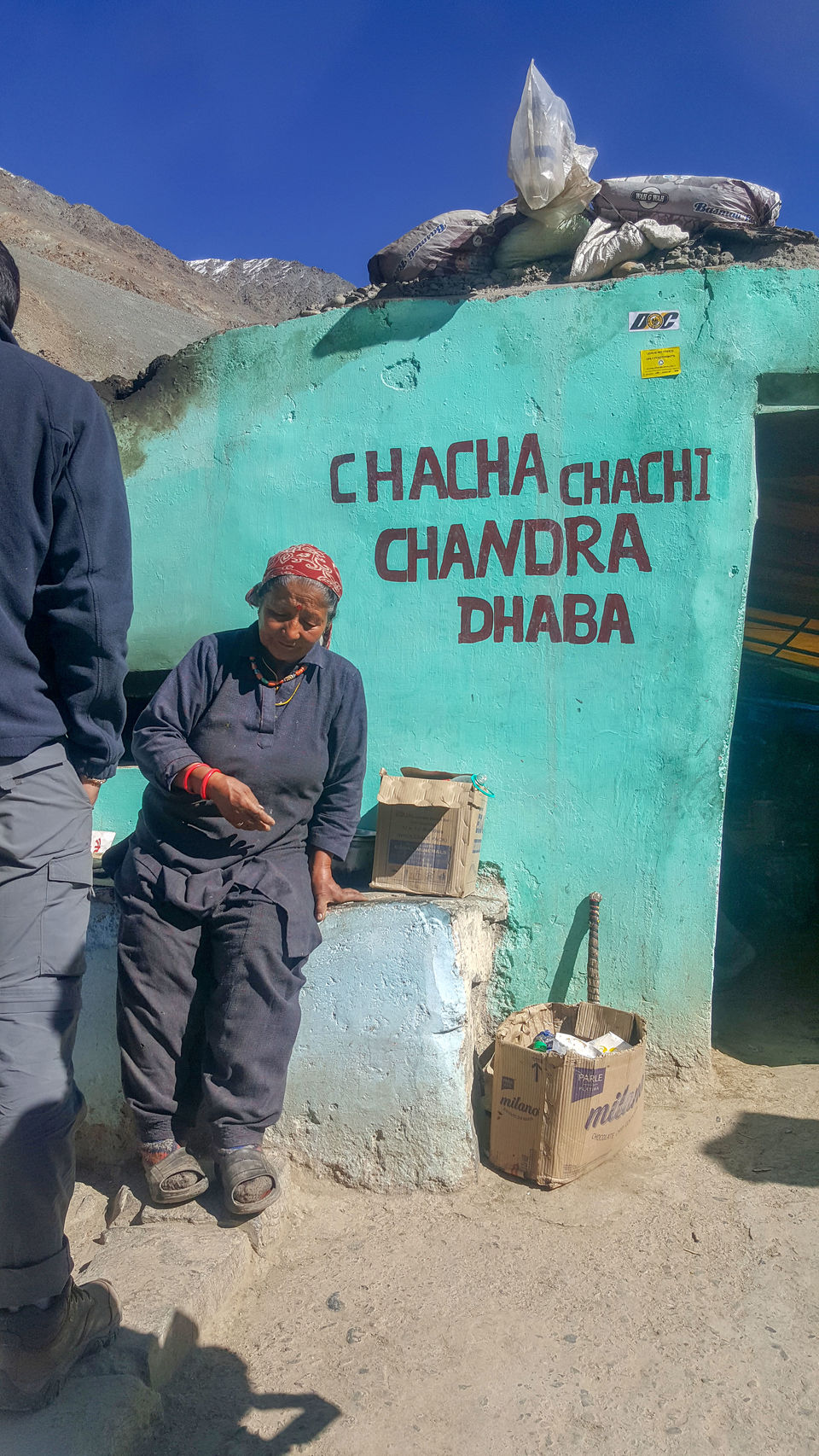 We reached Kaza at around 5 pm. It was already getting dark and Kaza market was shutting down. We dozed off early.
We had rented a bike from Himalayan Cafe on the previous night. So, we went on to explore Spiti valley. From Kaza we went to Key Monastery which is around 20km away, is a very smooth ride. Key monastery is one of the biggest Gompas and is also a training center for many lamas.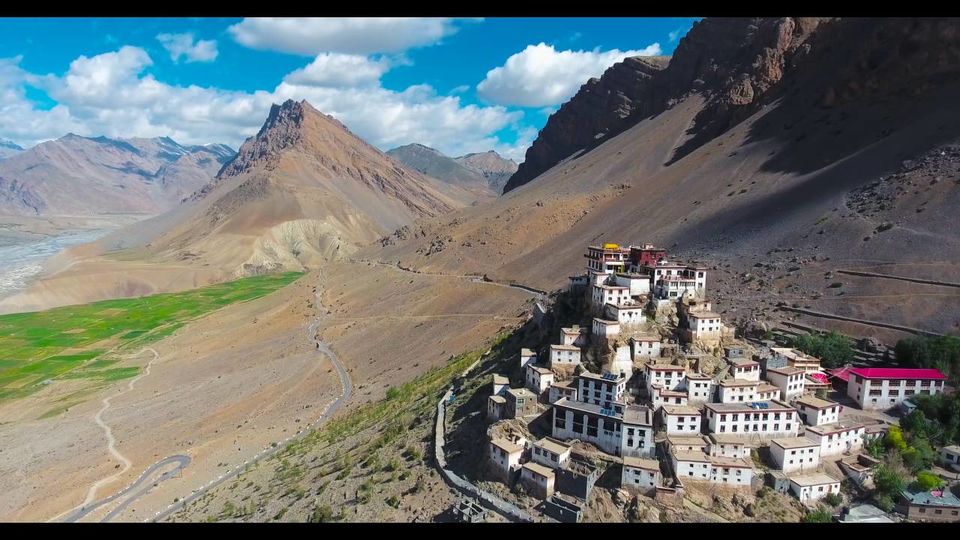 Kibber is further 6 km from Key Monastery. There are few homestays in Kibber Village. It is very picturesque. Kibber has very few unique houses that they are made of stone instead of mud or brick used extensively elsewhere in the Spiti valley.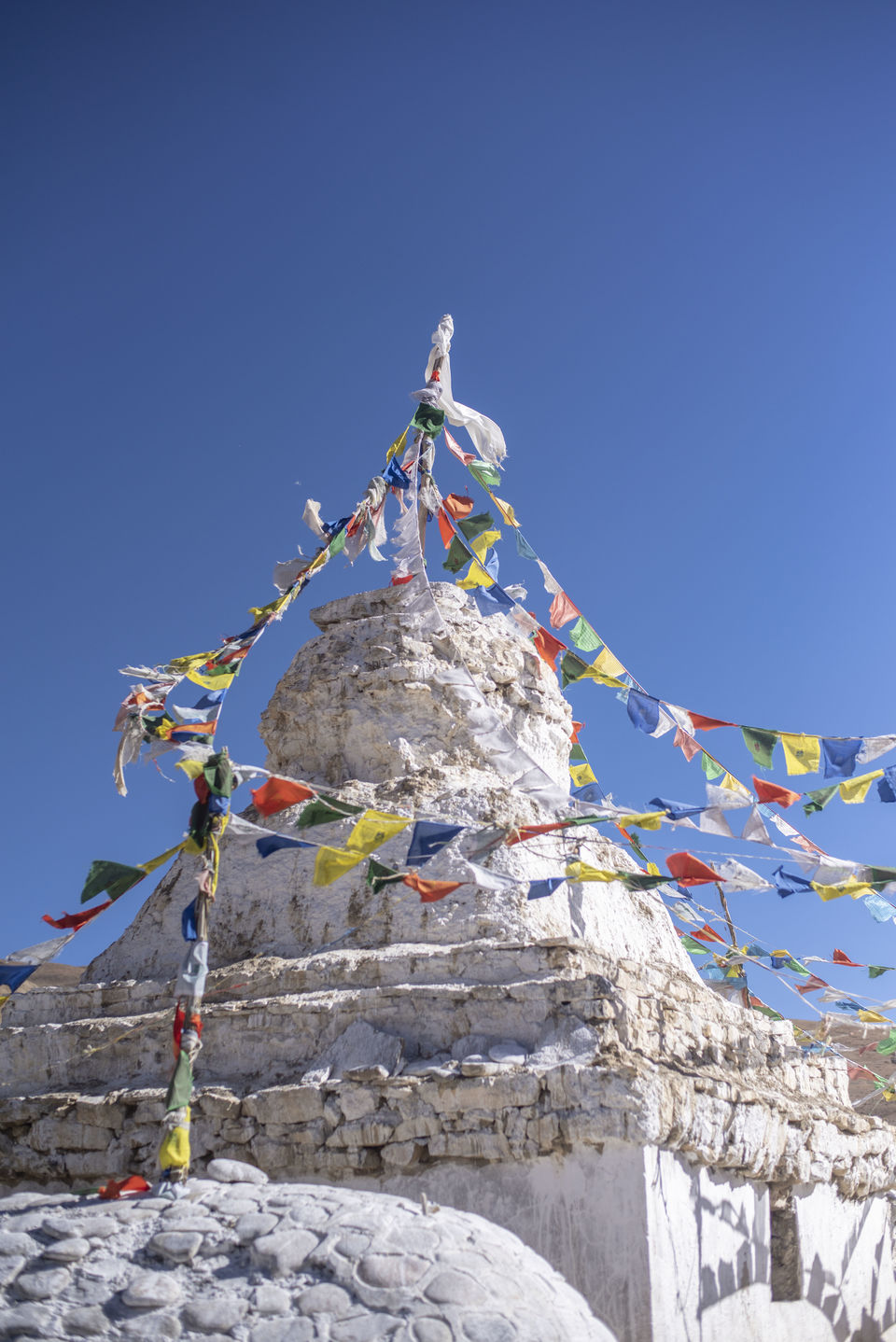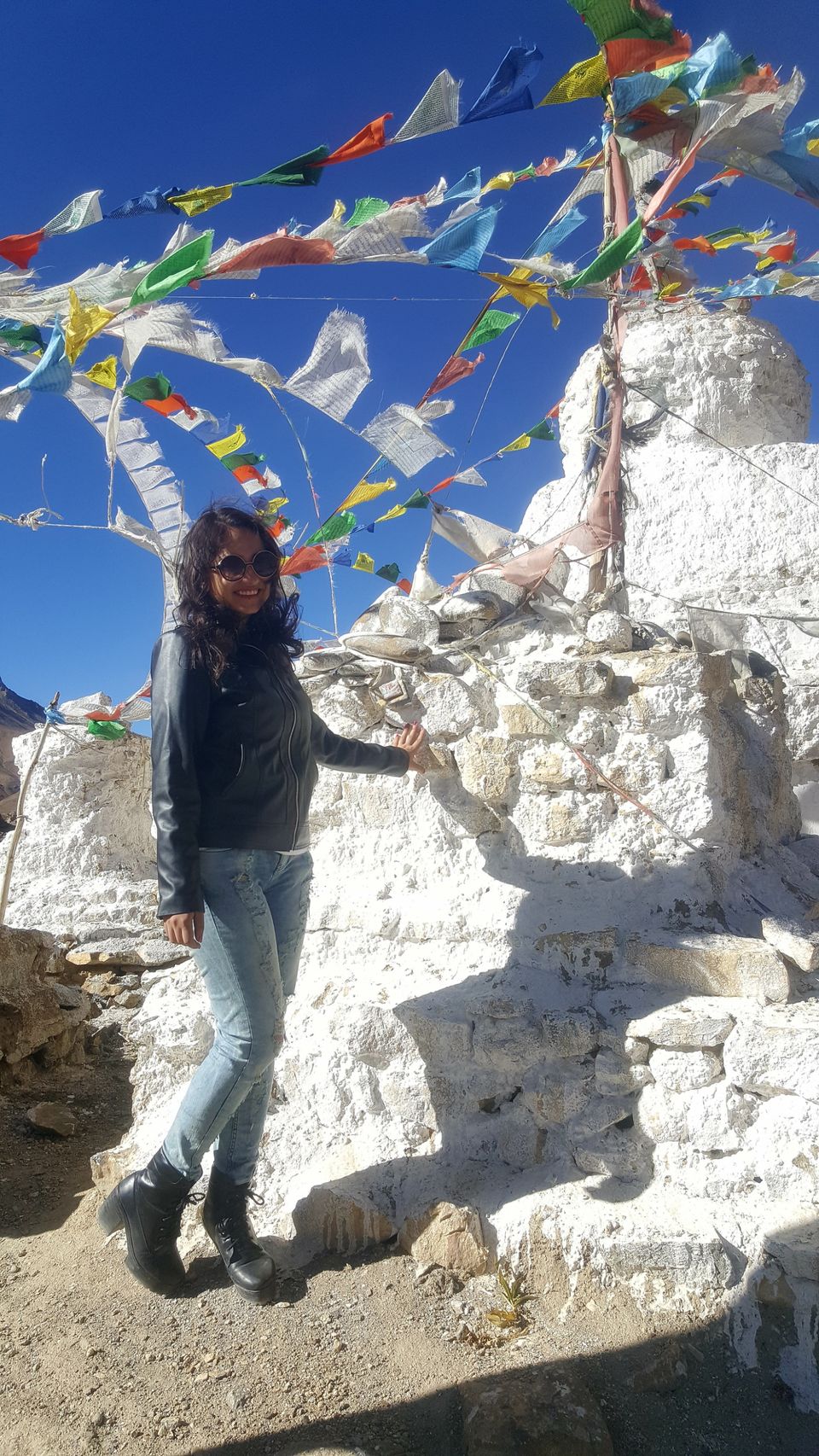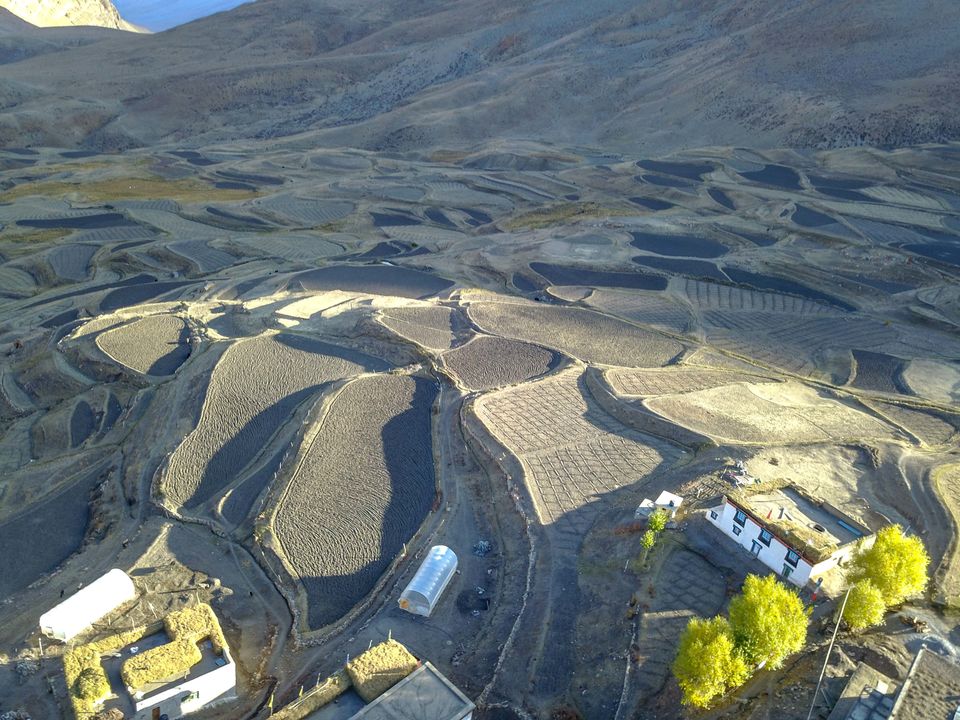 Not many people are aware of Chicham village. It has gained popularity majorly due to the Chicham bridge which was built in 17 years and is Asia's Highest altitude bridge.
I met some amazing people in Chichum who even invited us for tea in their house. Their hearts are as big as the lands they own.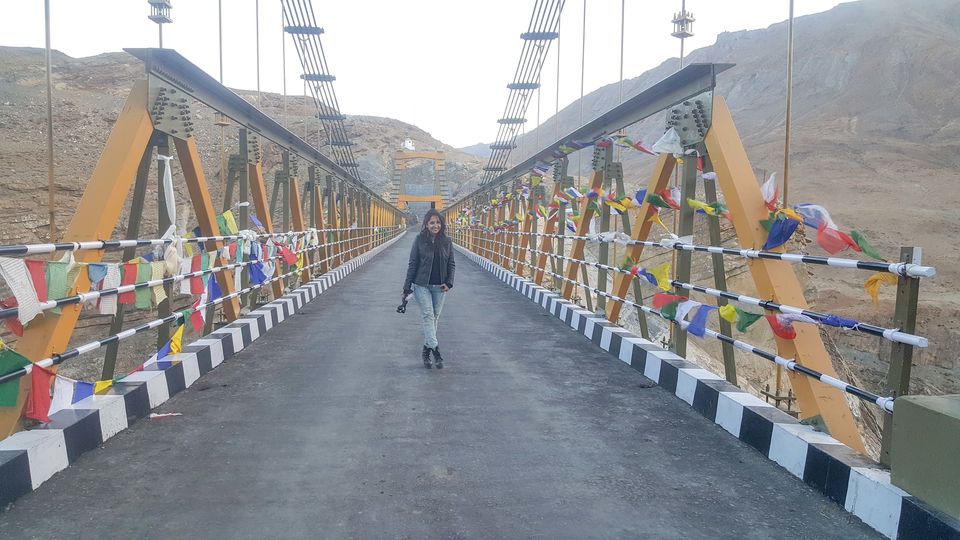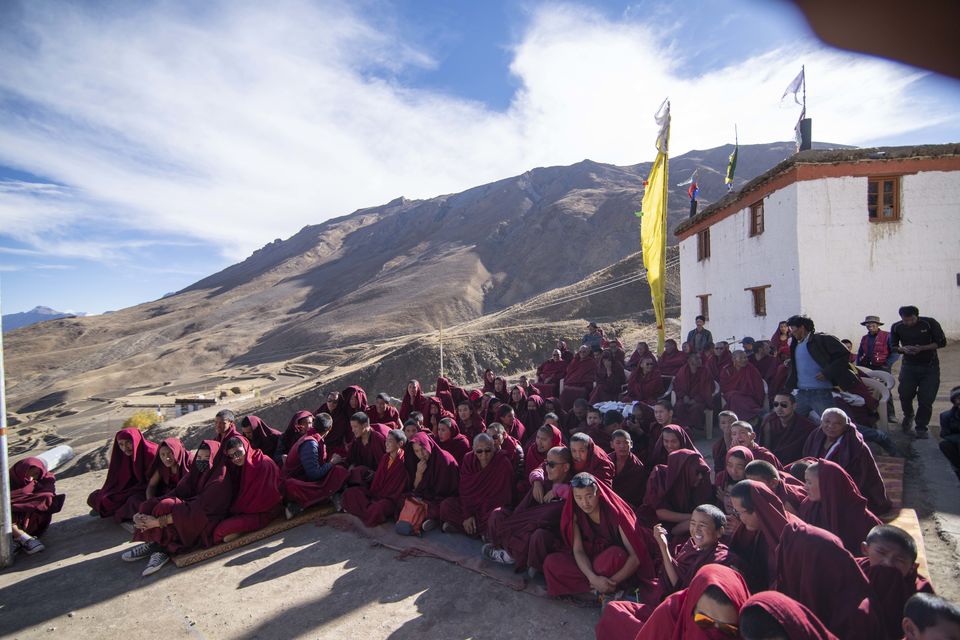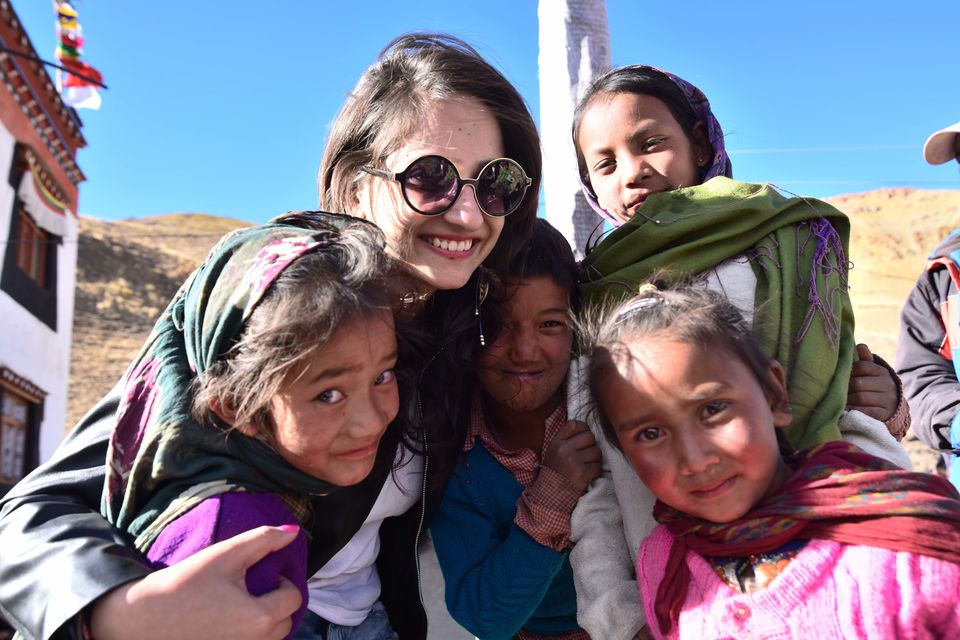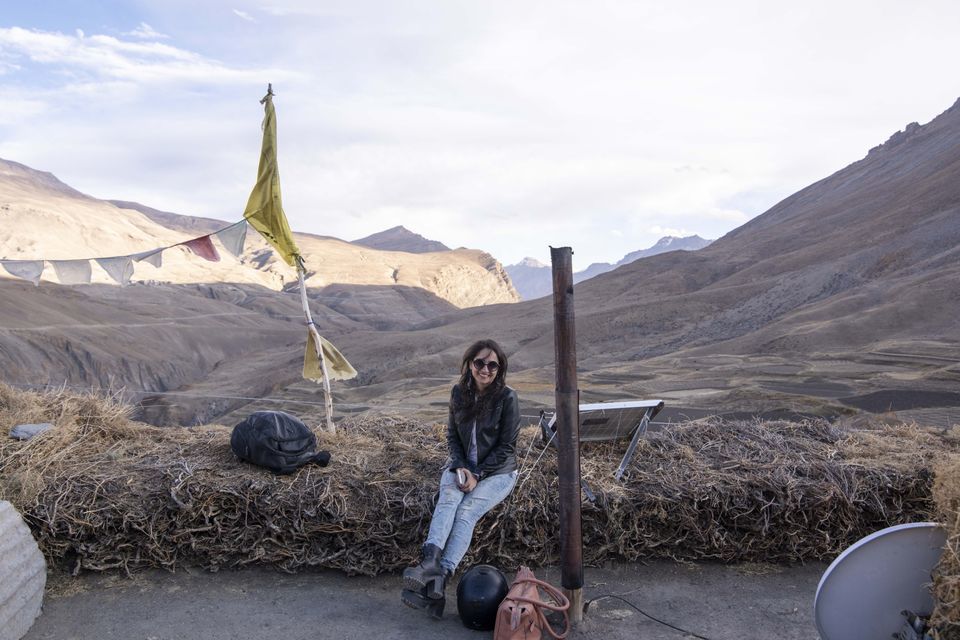 Chandrataal is like a dream from open eyes. It is the most divine and pristine sites that should not be missed if you are in Spiti. Chandrataal means Lake of the Moon. Its name originates from its crescent shape.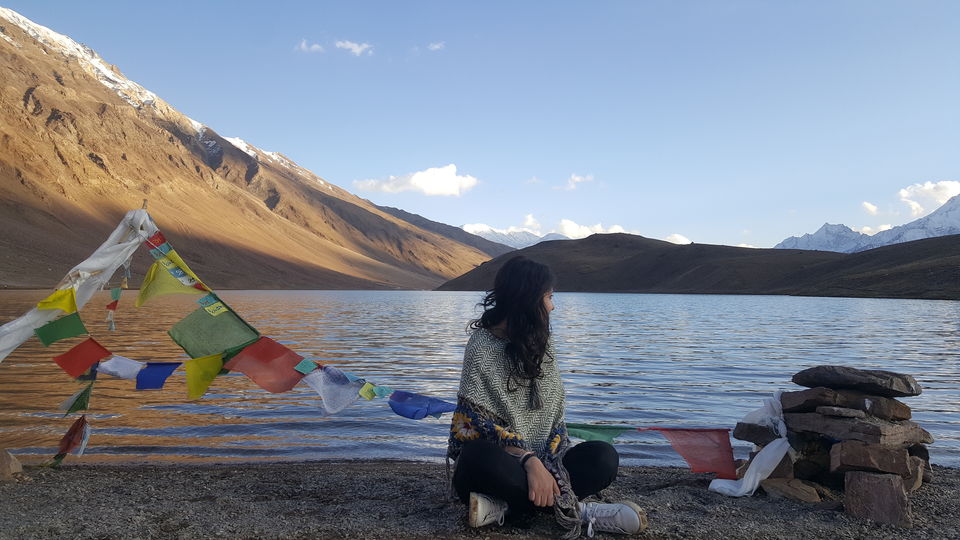 Reaching Chandrataal was next challenge.
How to reach Chandrataal from Kaza/Manali:
1. The first option is HRTC bus which leaves from Kaza bus stand towards Manali, 5 am in the morning, where seats are available again on first come first basis. It will drop you at Batal from where you will have to do a trek of 8km to reach Chandrataal Lake and Camps.
If you are traveling from Manali, then you will have to get down at Batal and do the same 8km trekk.
2. Hiring a taxi from Kaza Taxi Union. These taxis will drop you directly at the Chandrataal Camps.
3. Self-driving to the Chandrataal Camp by bike or your own Car. Biking is suggested only if you are a pro biker because the roads are very bumpy and dangerous. If you are not used to hilly terrain, prefer hiring a taxi instead of self-driving.
From the Chandrataal Camps, you will have to do a 4km trek to reach the Chandrataal Lake.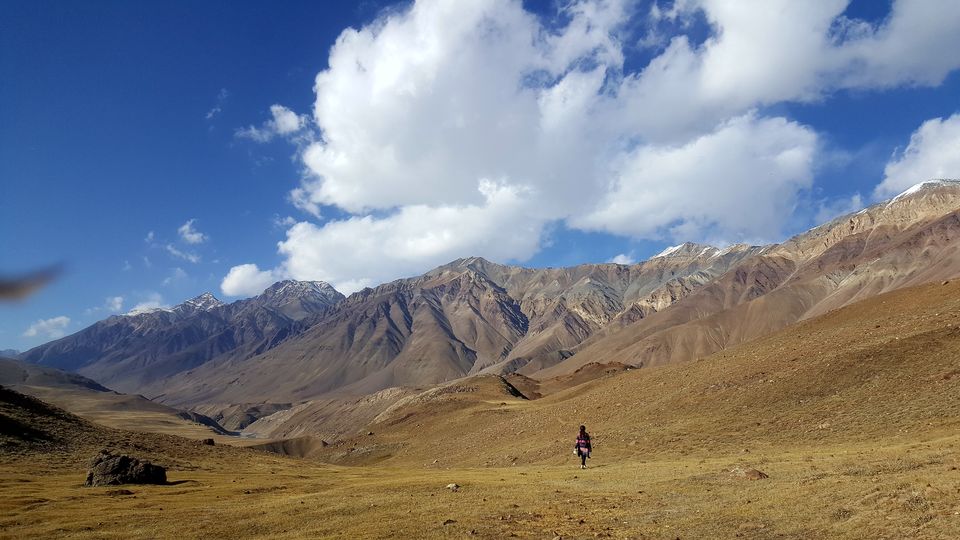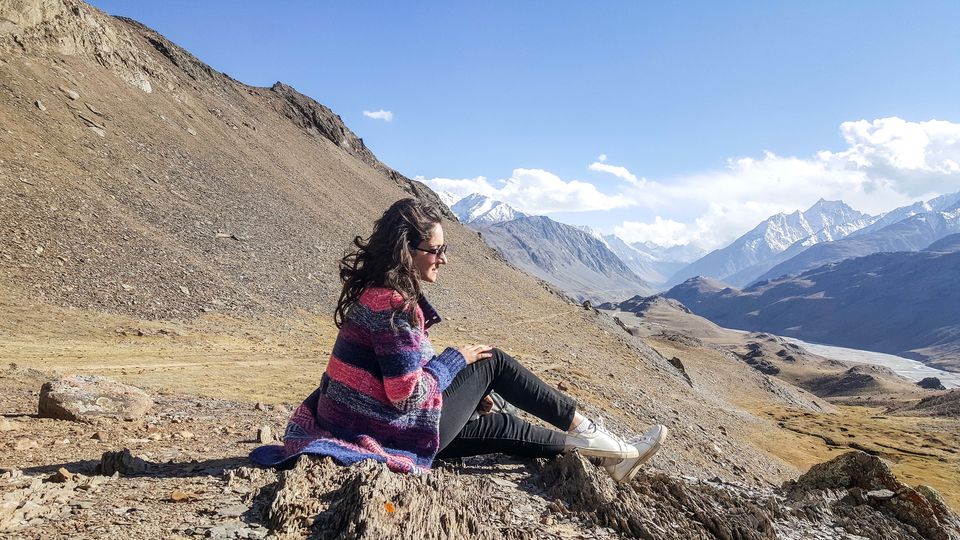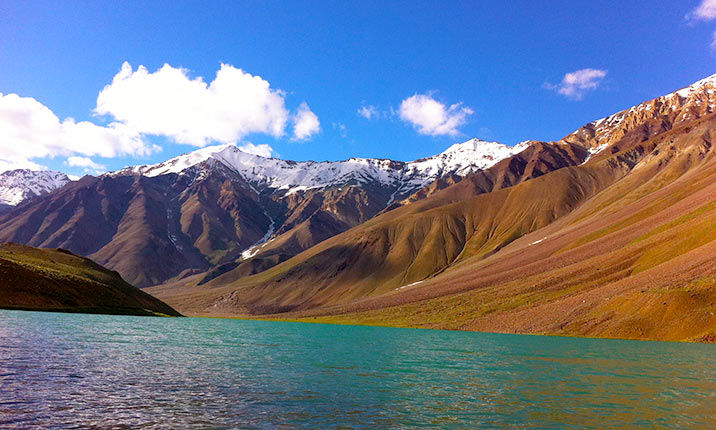 Try reaching the camps in the morning so that you can reach the lake by the afternoon and spend a good amount of time beside the lake as the sunset takes place around 5 pm.
Our Camp owner dropped us at Batal from where we took a lift from an amazing rider couple who were travelling in a Thar. They dropped us in Manali from where we came back in a Volvo with a bag full of memories and soul full of adventure.