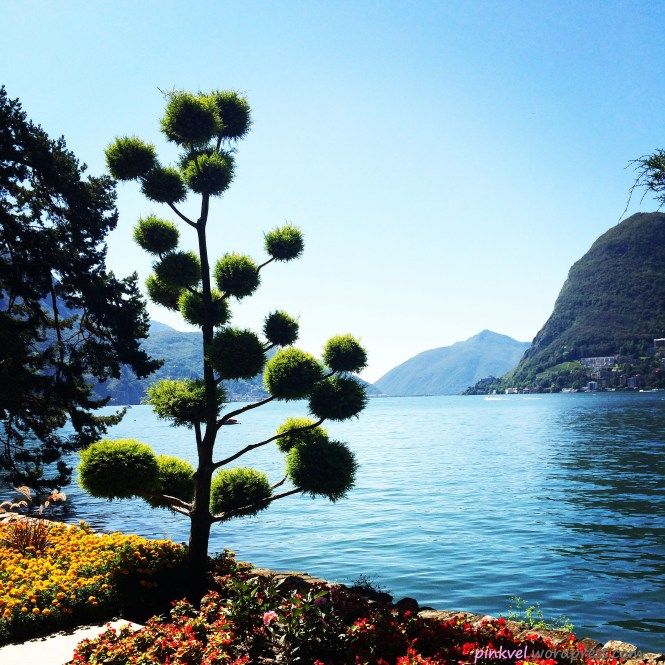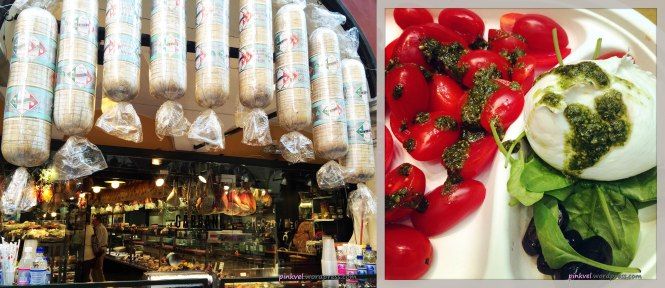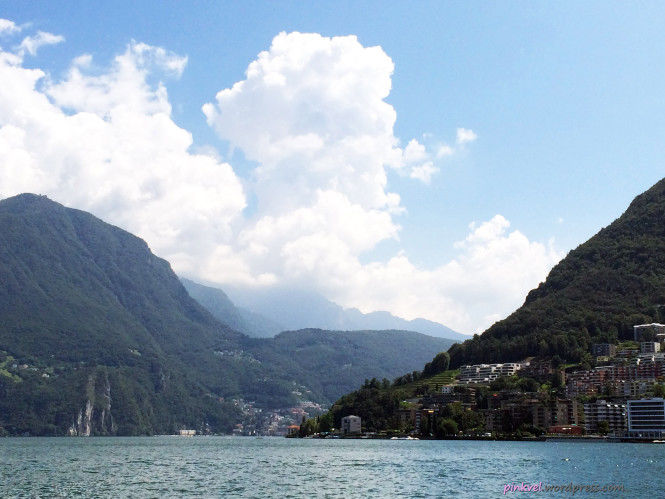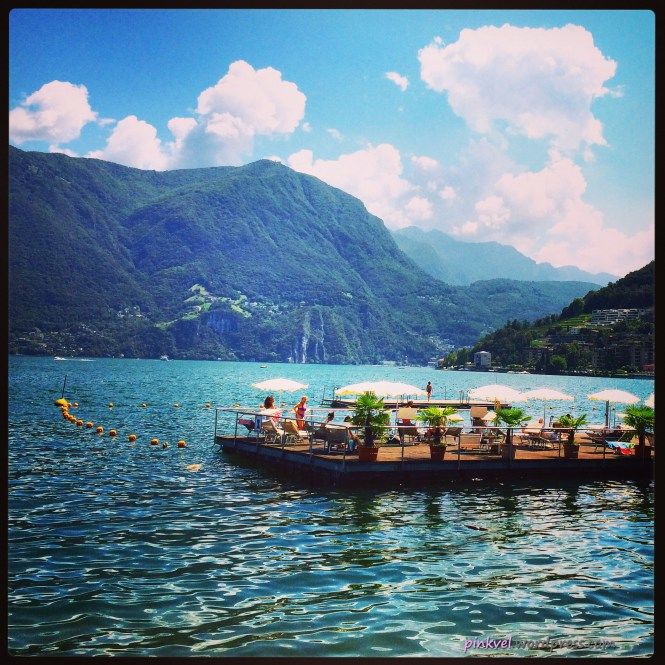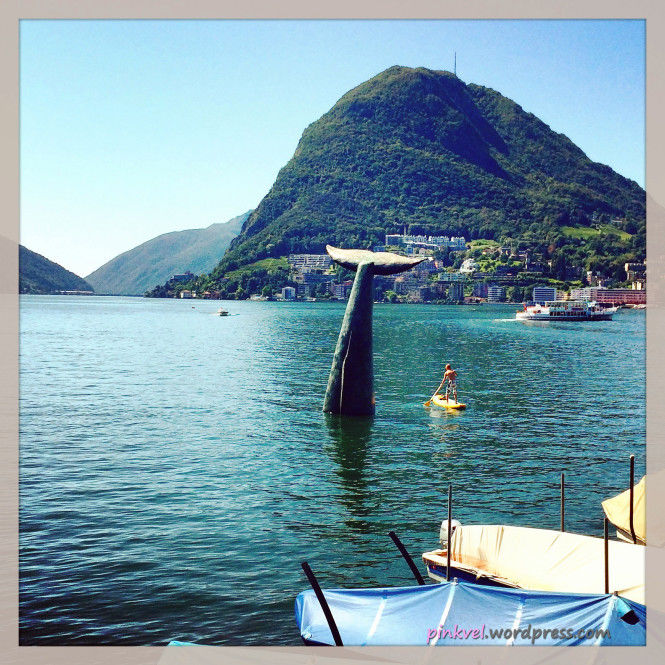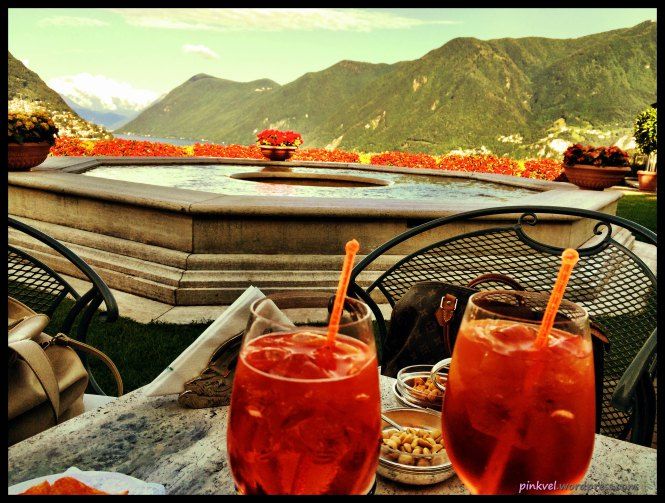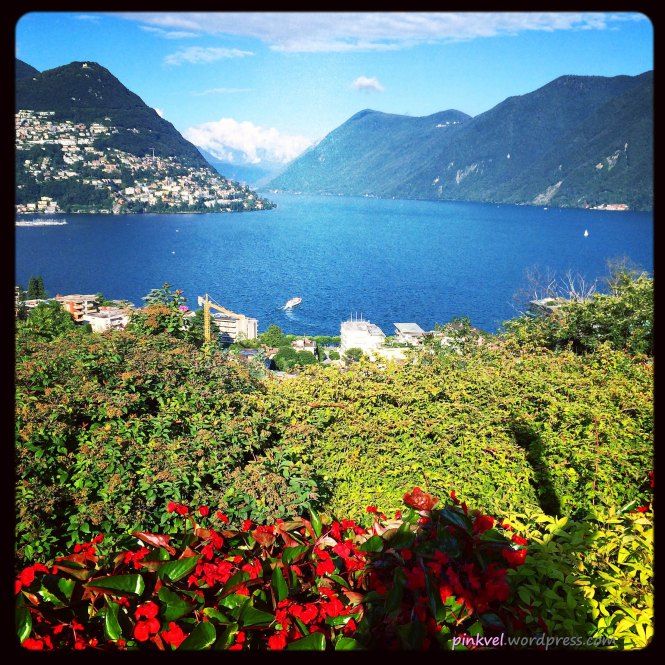 here is a part of Switzerland which is mostly not being considered in the general common idea people have of the typical Switzerland. It is Ticino: the Italian speaking part.
It is not about cows and cheese fondue. It is a very classy, upscale and dolce vita loving part of Switzerland.Lugano is one of the most renown cities of Ticino. It all develops on the mountains around Lake Lugano.The charming city center is very small, formed by numerous banks (ok, this is also part of the typical idea of Switzerland), luxury shops, Swiss/Italian restaurants and bars and one casino.
All the other buildings are spread on the mountains, which give this place a very picturesque look. Wonderful villas, luxurious hotels, restaurants… Everywhere you go, you will be stuck by the unique panoramic views. Lugano loves its Lake and the view of it.You can have a refreshing swim or do every kind of watersports you desire on Lake Lugano.To get the "real" Lugano feeling I recommend staying or just drinking a coffee in one of the hotels which made the history of this place, that has lived the golden era and still is in a splendid shape.
One of them, a very intimate place, is Villa Principe Leopoldo. Not only has the Villa wonderful accommodations, it has a Restaurant with one of the most stunning views I have ever seen. Don't miss it, even if it's only for an aperitivo in the evening.I have actually staid at the Villa Principe Leopoldo. It is located on the so called "golden hill" not very far away from what used to be Hermann Hesse's house. It is one of the most charming places I have ever seen, and the staff is very friendly. They even have a shuttle service which brings you up and down the hill to the city center.
You can combine Lugano with a round-trip through Switzerland, by flying to Zurich (it is only 3 hours from there by direct train), and maybe cross the Italian border and fly out from Milan.
Milan can be easily reached in one hour by train. There is a bus shuttle service which even brings you direct from Lugano to the Milan Malpensa airport. Swiss efficiency!