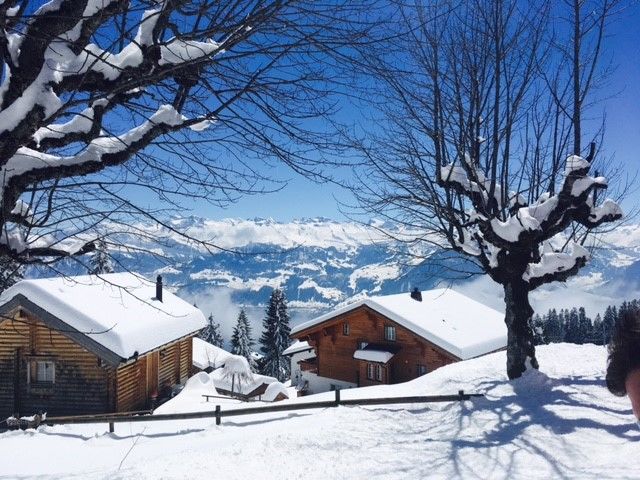 Bollywood's favorite shooting destination is the one that I had on top of my travel list for as long as I remember. Switzerland is "hands down" the best place to visit if you enjoy nature and all that it offers.
Switzerland, which shares its borders with Germany, France and Italy displays a perfect blend of European food and culture. Often, we put off our dream trip to Switzerland because we feel its way beyond our budget. Here are some tips to make your Swiss dream a reality.
1. Fly Fly
Book your flight ticket well in advance. Keep checking for offers! I would advise you to start your trip at Basel, Switzerland (I'll explain why later). You may not get a direct flight to Basel if you book from India so you can book to Zurich, Frankfurt or Paris and take a train to Basel which is 1 to 3 hrs away from these places.
If you plan to visit more schengen countries, you may book your return flights to India from any of them. This would not create any problem with your visa processing.
2. Book a Roof
Here is the reason why I suggested you start at Basel; Basel shares it border with Germany and France. Accommodation in Switzerland is pretty pricey while in Germany, it is far cheaper. Weil am rhein in Germany is a great place to stay so that you are as near to Swiss as can be, but you stay paying far lesser than what you would at Switzerland.
Air bnb is also a great option to stay cheap. But these may not be easy to locate and it would be difficult to contact the host with your international roaming phone (In case you are looking for a local connection , "Salt" is one of the service providers in Swiss)
3. Yes you may!
To visit Switzerland, you would need a Schengen visa. The procedure for visa application has changed from how it was before and now it is not possible to hand your passport over to a travel agent and have them do the work. To apply for a Schengen visa, which lets you travel across all 26 Schengen countries, you need to fill out an online application form available here: https://www.vfsvisaservices.com/Swiss-Global-Appointment/VAF/VAF4.aspx and then schedule an appointment with a global VFS center nearest to your location. On the day of your appointment, you have to be personally present at the VFS center as you are required to submit your finger prints and a signed copy of the filled application form along with:
a) 3 colored passport size photographs (3.5cm *4.5 cm - just mention visa photo when you go to the studio, they will know!)
b) original (min 6 months validity) and copy of your passport (with existing valid visas)
c) 6 month's bank attested salary account statement and 3 month's payslips (or other proof of employment)
d) 3 years of ITR documents
e) Confirmed air tickets (yes you have to risk booking your flights even before you get a visa) and travel insurance
f)Confirmed hotel bookings with check in and check out dates clearly mentioned
The whole process of scheduling an appointment to getting your passport stamped would roughly take 15 working days, so it is advisable that this is done well in advance. A normal schengen visa costs around 6k. Please keep in mind that the embassy has every right to deny or put your application on hold and ask for more documents.
4. In and Around
The best way to travel in and around Swiss is to use the tram or the extremely well connected railway services. Basel SBB (Railway Station) is just 20 mins by tram (no. 8 - but it may change ) from weil am rhein.
Basel itself is a beautiful small city and is filled with museums if your interests are along that line. To visit other popular destinations, I would advise you to check at Basel SBB and get your self a railway pass. There are several railway passes that you can choose from, like a 3 day pass which lets you travel anywhere in Swiss using the railways for 3 consecutive days without any additional charges or reservations (unless you decide to take a route that is not covered under SBB limits or take special trains like the panorama train). These passes even lets you get a discounted or even free entry to some popular mountain destinations, so work with the friendly staff at the SBB office and find out a plan that best suits your need and travel plan.
5. Where to go
Some of the places you can visit in Switzerland are; Zurich (1hr by train from Basel), Lucerne (Beautiful lake and old town; roughly 2 hrs by train from Basel) - from Lucerne, you can take a ferry and cog-wheel train ride to visit the stunning mount Rigi or Mount Pilatus. Mount Titiles (DDLJ fame) is another tourist destination, so packed with Indians, that they have a restaurant there named "Bollywood" and an SRK-Kajol cut-out! With cable cars, rotating Gondolas, Snow rides and a Lindt outlet!, there is enough at Titles to spend a whole day there. Interlaken, Grindelwald and mount Jungfrau are also really beautiful places to spend your day at and all reachable by train from Basel.
If you would like to visit the Italian side of Switzerland, Lugano is the place to go and is approx 4-5 hrs from Basel. If you have the time, you can even visit Milan, Italy (the fashion destination - 1hr from Lugano by train) or go to Venice, Italy (7 hrs by train from Basel)
Venice - If you decide to visit Venice, you could book an air bnb at Ludo Di Jeslo or Punta Sabbioni get off at Venzia Santa Lucia and take the ferry or bus to your hotel/air bnb. To visit the grand canal and places around it like the St Mark's square, San Marco Basilica (Really long lines!), The Doge's Palace (worth a visit to see the beautiful paintings) , Rialto bridge etc, you can use the government operated ferry ride. You can take a day pass and hop on and off the ferry boats as many times as you want for a whole day. The pvt Gondolas and water taxis are more expensive but gives you a private space if that's what you are looking for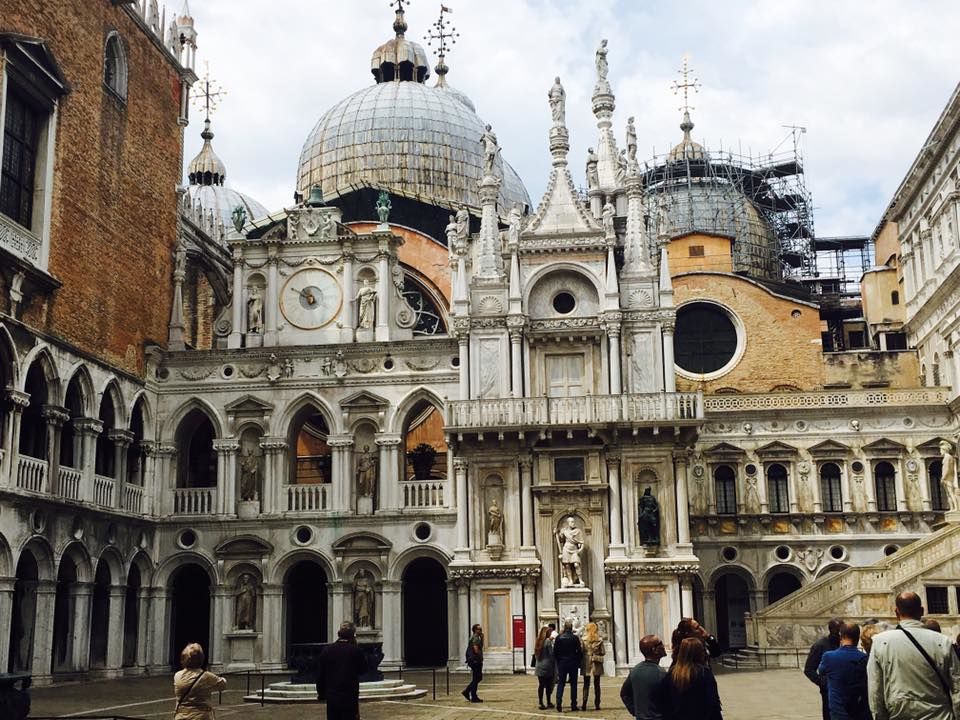 Paris is another destination that is easily accessible from Swiss. It takes roughly 3 hrs by train from Basel. The Eiffel tower is a must visit by day and by night but be extra careful of your wallets as the place is a center of pick pockets. People will come to you for surveys but these are mostly tactful pick-pockets trying to distract you from your wallets. The Louvre museum is another place where one can go for a day-visit and still not see everything there. A walk through the streets of Champs-Élysées, a ride on the hop-on-hop-off bus and trying the amazing food are some of the activities that can keep you busy at Paris. If you do go to Paris, I would recommend not to miss a trip to Disney Land!
If you want to visit some place in Germany, the Black Forest and the Cuckoo clock factory is highly recommended.
6. Good Things
The best souvenirs you can collect are the bags or shoes from Milan or Venice; Perfumes and Macaroons from Paris and chocolates chocolates and more chocolates (especially Lindt) from Switzerland. The cuckoo clock (expensive!) and the cow bell (DDLJ fame) are also great gifts.
Food is very expensive in Switzerland and much cheaper in Germany (as is beer!). You can treat yourself with all possible cuisines if you are a foodie; the Italian (be warned, the pizza is HUGE!), Lebanese and Turkish(Yufta Doner is big and filling!) are the best; Indian and Chinese- not so great.
English works well in most parts of Swiss (they speak German mostly at Basel and Italian at Lugano), Paris and Venice. At Weil am rhein, it would be easier if you know something in German.
It would come handy to install the google translator offline app to translate from German and French to English as most of the stuffs in super markets around these places have their description in German/French(depending on where you are). Marktkauf and REWE are good super markets in Weil am rhein to shop chocolates (much cheaper than Swiss and you get everything!) The SBB train app helps to keep track of the train timings. Tram timings in Swiss are usually mentioned on a board at every tram stop.
PS: It may disappoint you if you visit other countries after you visit Swiss because you will end up comparing everything to the spotless and beautiful Switzerland!
Have a great trip guys!