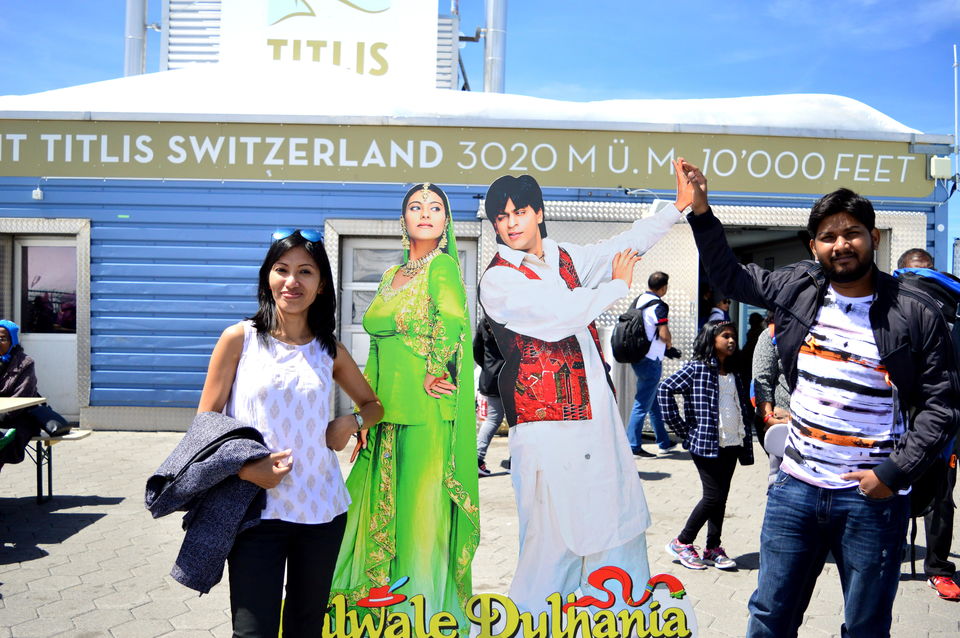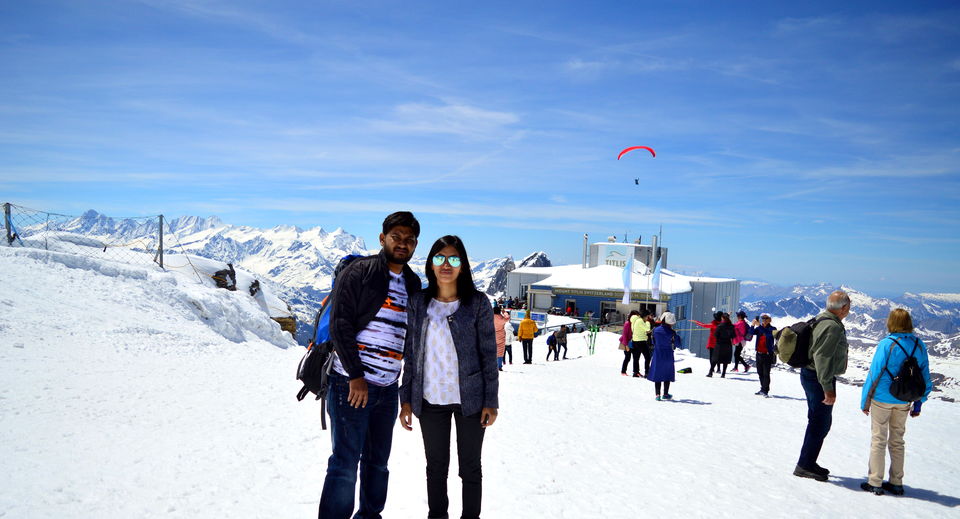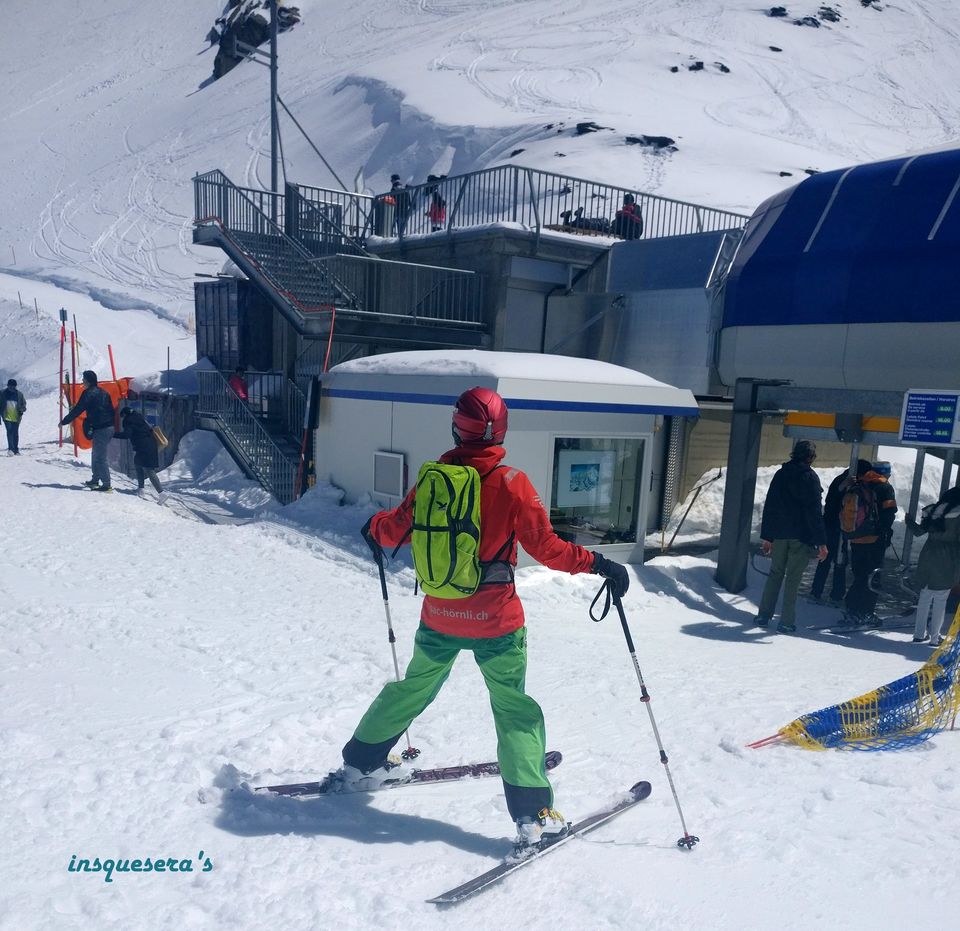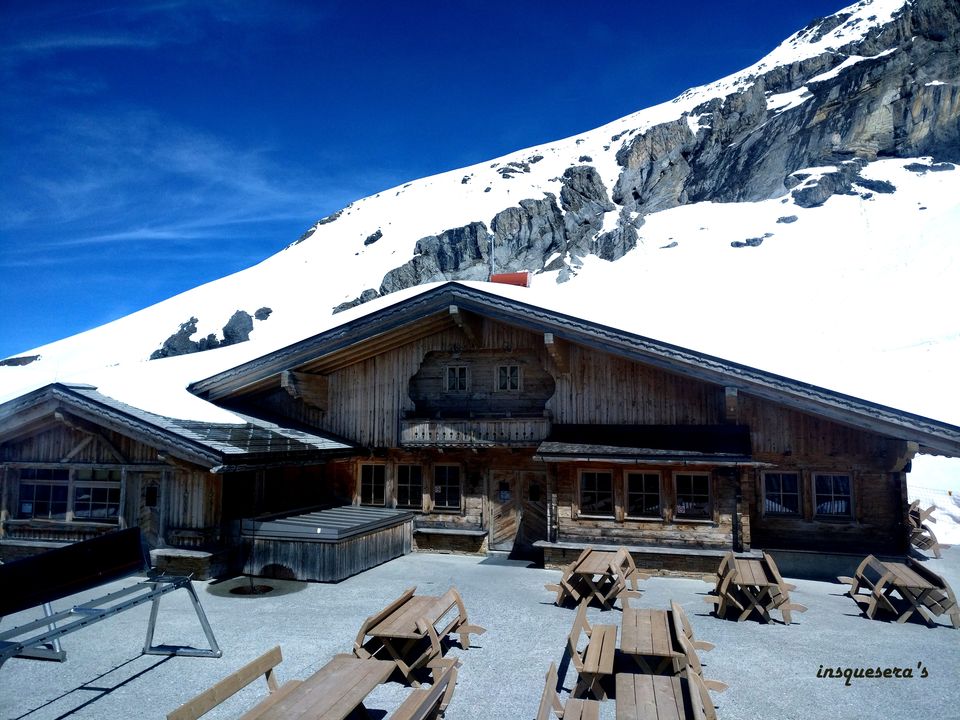 One of the most popular cities of Switzerland, this small quaint town situated 50 km away from Zurich is direct out of a painting. I thought this kind of beauty can exist only in the famous landscape paintings of Claude Monet and Alfred Sisley. You can endlessly walk around the city feeling the cool winds and cheerful sunshine. The landscape, the lakes, quaint Swiss chapels, vintage cars and sculptures will infuse a unique kind of energy in you. You can also opt for lazing around at the famous lake Lucerne for hours with nice sip of beer or simply stare at the beautiful Chapel Bridge praising its incredible architecture and spotless beauty.
Chapel bridge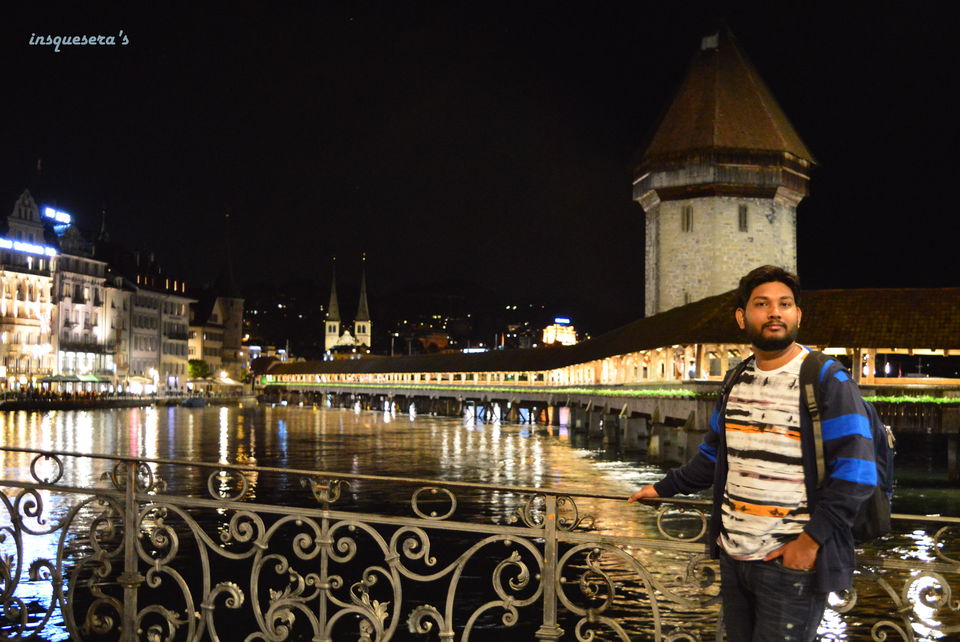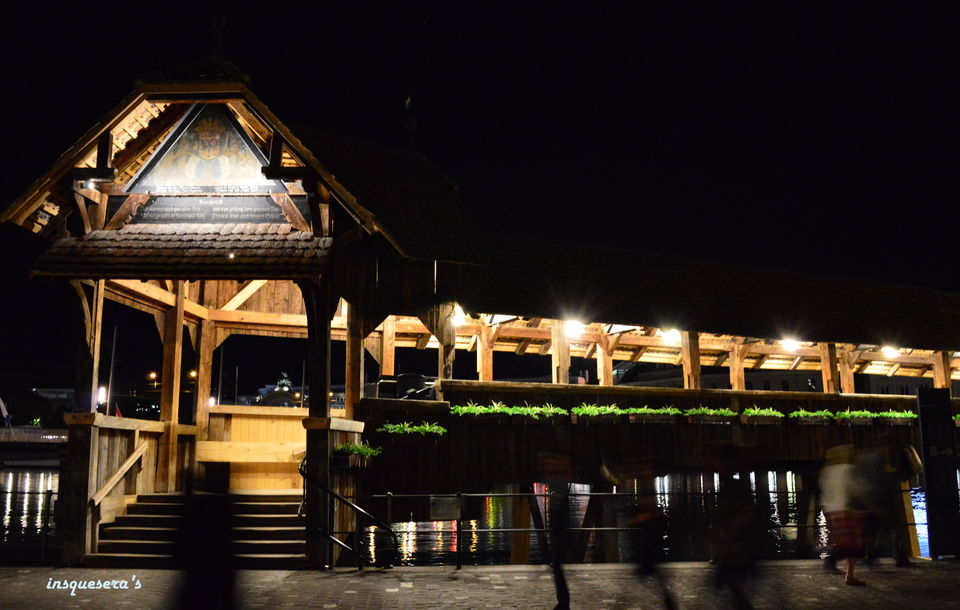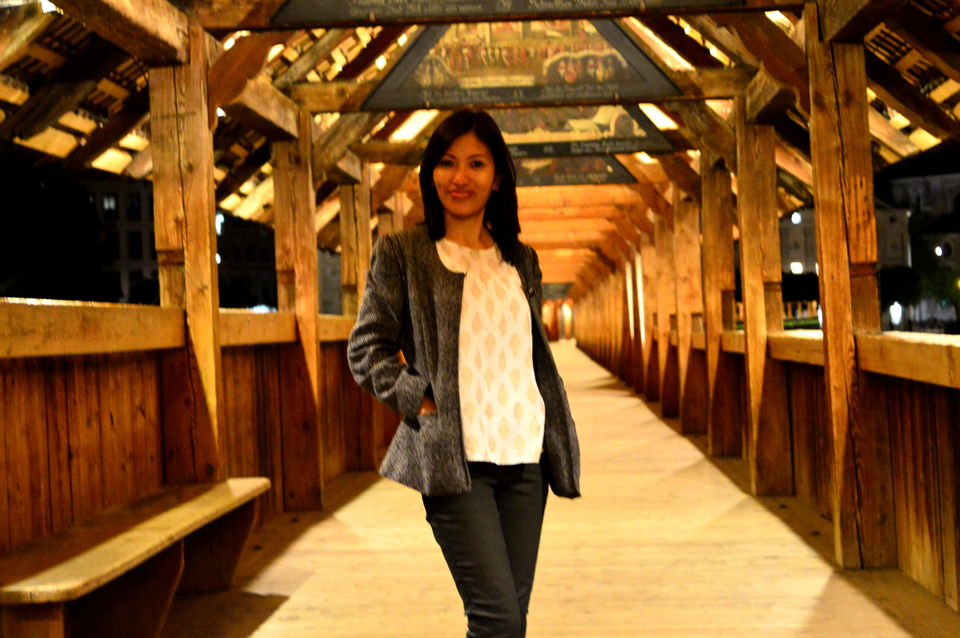 "Picturesque" is too less a word to describe the angelic Switzerland. I fell in love with Switzerland, I sang to the melody of the alluring aura, danced gleefully around the enchanting white snow and colorful yellow flowers. The poet inside me was alive and profoundly delighted.
I had traveled to this beautiful heaven on Earth with my husband to celebrate our first wedding anniversary. Before I reached Lucerne, I had an impression, maybe Switzerland is just another normal pretty place which is way too photogenic. But this was the first place which I felt no pictures can do justice to its real beauty. Entire place is surrounded by picturesque mountains, crystal clear blue lakes and refreshing aura. We took a road trip from Paris to Lucerne via A6 and A36. I literally had my eyes wide open throughout the journey of around 7 hours trying to digest my excitement passing through a trail of Green Mountains and tranquil country sides.
Our stop for next two nights and three days was Lucerne. Lucerne is a quaint little city in Switzerland, around 50 km from Zurich, quieter and more refreshing than commercial Zurich. Additionally, Lucerne has the plus of being nearer to most of the main tourists attractions like Mount Titlis, Mount Pilatus, and Mount Rigi.
Our recent travel in Mid-May was blessed with a pleasant climate with Midas touch of spring all over the valleys and Mountains. With blend of Mountain attractions for winter and beautiful valleys for summer, both summer and winter are peak seasons to visit Switzerland depending on what you want to do.
Accommodation
With that heavy and popular Swiss banks serving as safe haven for the wealthy and filthy rich of the World and glorified with extremely diversified economy, Switzerland undoubtedly is one of the costliest places on earth. During our two weeks Europe trip, Switzerland literally burnt way too many holes in our pocket compared to the other cities we toured.
Therefore, choosing your ideal accommodation according to your budget is a laborious process. Airbnb provides a lot of budget homestays and hostels. We wanted something in a very convenient location with a comfortable stay while at the same time not very tough on our pockets. Hotel schlüssel Lucerne was a perfect choice for us. This old but charming hotel in a quiet corner and a convenient location made our stay very comfortable. All the major places like Train station, famous Chapel Bridge and Lake Luzern are in walking distance from Hotel schlüssel. Staff is very helpful and also guides the guests with Switzerland tourism. Additionally, hotel provided us with free bus passes for the entire duration of our stay.
Transportation and passes
Entire country is well connected by trains. Intercity trains are very frequent and most preferable mode of commute. It is highly recommended to buy a local regional pass which cover your travel cost and enable you to get discounted tickets for almost all the attractions. SBB website provides details on train time tables and booking. You can also go to the tourist enquiry center in the Station to buy passes and tickets. City buses are the major form of public transport. Most of the hotels provide their guests with free bus passes for the entire duration of their stay. Make sure to enquire about it at the reception desk. If you hold a Swiss pass no tickets required to be paid for the bus travels.
The train ride amid the dreamy mountain and valleys
Our 45 minutes scenic train journey from Lucerne to Engelberg to reach Mount Titlis ended too fast. Our train, Luzern-Engelberg express headed towards snowcapped Mount Titlis, gradually, unveiling panorama of beauty all around. We were enthralled with traditional Swiss cottages, luxury mansions surrounded by pristine valleys, cute little alpine chalets, greenery all around, lucky fat cows grazing lazily in the green meadows and off-course with occasional appearances of spotless fresh white carpeted Mountains
Mount Titlis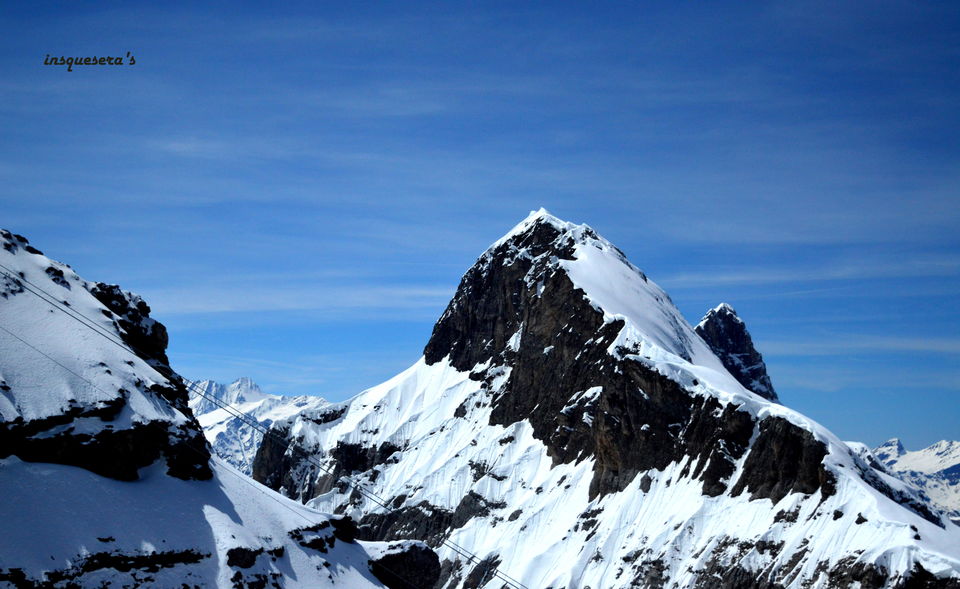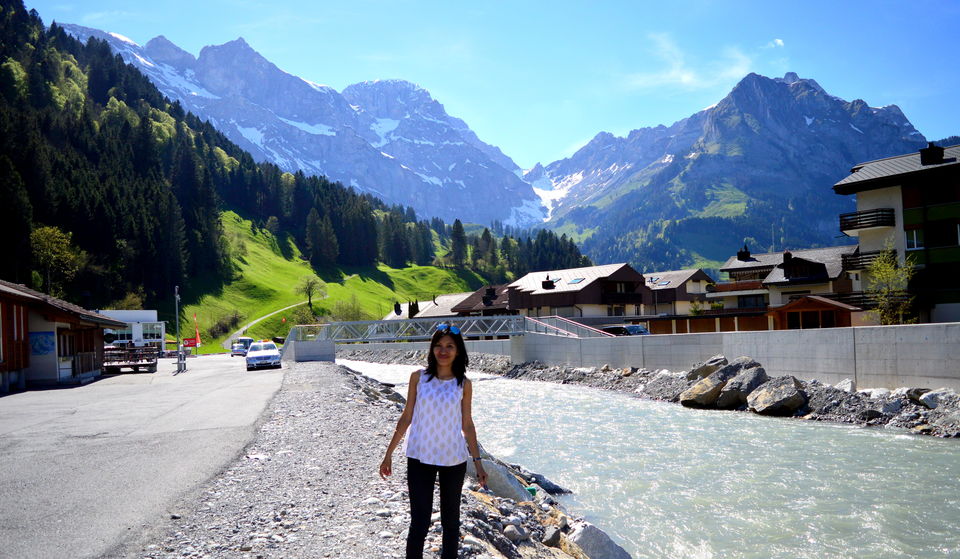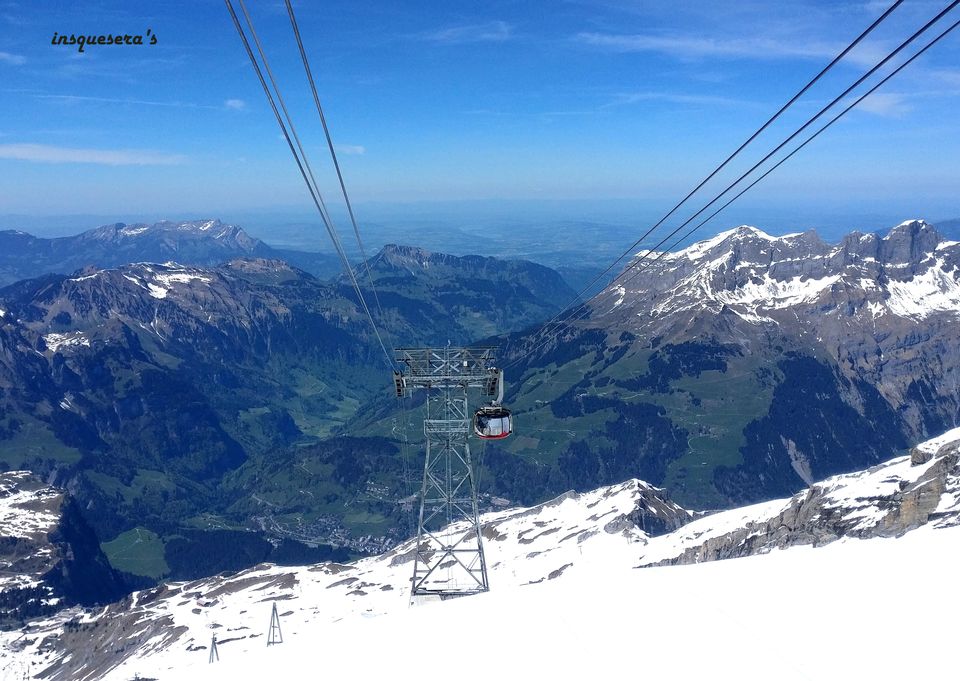 You need an entire day to visit Mount Titlis. It is preferable to go there as early as possible. It gets more crowded with time and sometimes due to unpredictable weather it closes a bit earlier than the usual time. Buy passes or book the ticket beforehand from the website or the aforementioned tourists' enquiry counter in the station of your origin. From Engelberg it is a walking distance of around 10-15 minutes to Mount Titlis. There are free shuttles, shuttling every 20-30 minutes in case you feel lazy to walk. We opted for that short walk across the valleys, posing and dancing a bit amid the beautiful yellow flowers on the way
With the height of 3238 meters above sea level, Mount Titlis is the tallest Mountain in Central Switzerland. I was amazed to see the brilliant utilization of Technology using Gondolas, rotating cable cars, chair lift et al to ascend the steep mountain imparting the faint hearted with slight giddiness and numbness, enabling the tourists to reach the altitude of frigging 10000 ft. in less than half an hour. However, that lovely views of meadows and white carpeted blinding snow-capped mountains during ascent brushes off all your numbness and giddiness. Suddenly, a few enthusiastic skiers caught my eyes which made me gawp with jealousy. Even though it was not a peak winter season there were fair amount of skiers all over the peak. I being a drastically failed skiing enthusiast had to satiate my desire with sole sight of those lively skiers having the time of their life. I had to entertain myself by playing around with snows, irritating my husband by hitting him with large snow balls, posing and getting bit filmy in front of that large and popular DDLJ Kajol, Sharukh poster, being a bit touristy and walking around the place with excitement and over the top contentment.
Apart from being a tourist friendly, Switzerland is carefully sketched to attract Indian tourists. And without any prize for guessing, Indians are one of the largest numbers touring the place. Thanks to the romantic affair of the legend film maker Yash Chopra with this heaven on Earth, now the entire Switzerland has turned into a miniature India. While Interlaken decided to bestow a Swiss honour to Chopra with a giant statue of the legend, Titlis has an elaborate photo studio with life sized cut out pictures of Kajol and Sharukh from DDLJ erected on top of 10000 ft. height.
You can also relish Indian food in many places while you are there. Engelberg and Mount Titlis has some amazing Indian snacks counter where you can enjoy the bliss of hot samosas and authentic Mumbai Pao Bhaji.
Mount Titlis is one of the must visit places while you are in Switzerland. Don't forget to carry your shades and warm cloths even during summer. Bright sun falling on the white snows are extremely blinding and it is bit chilly due to the altitude. Hiking shoes are preferable as snows are a bit slippery.
Falling in love with Lucerne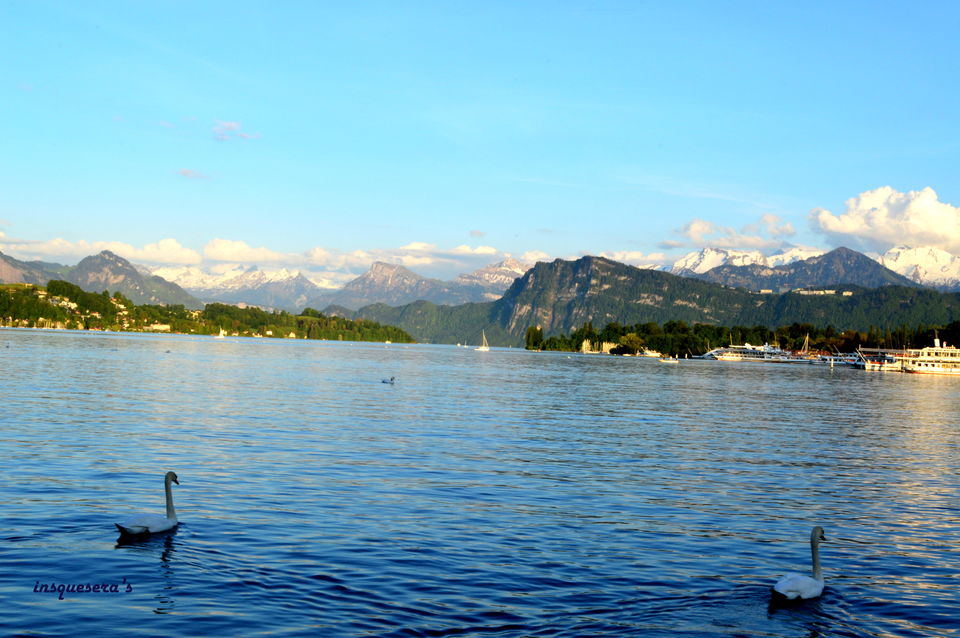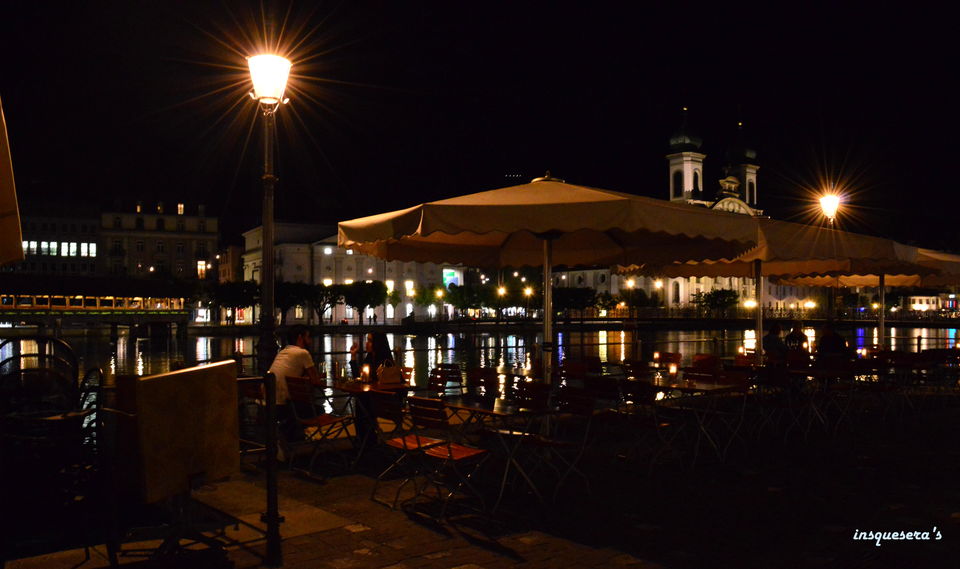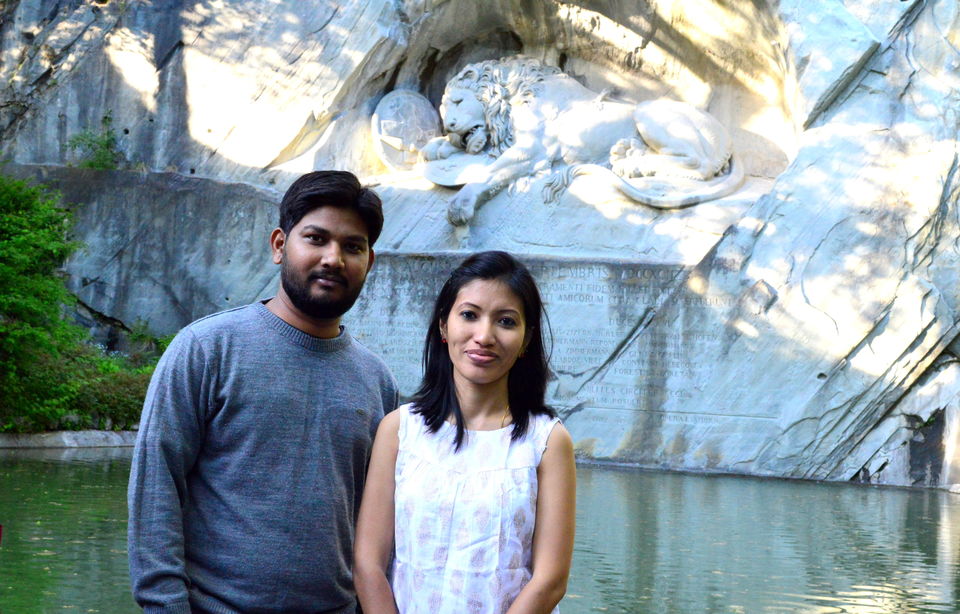 Idyllic Lake Lucerne
Hof church of lucerne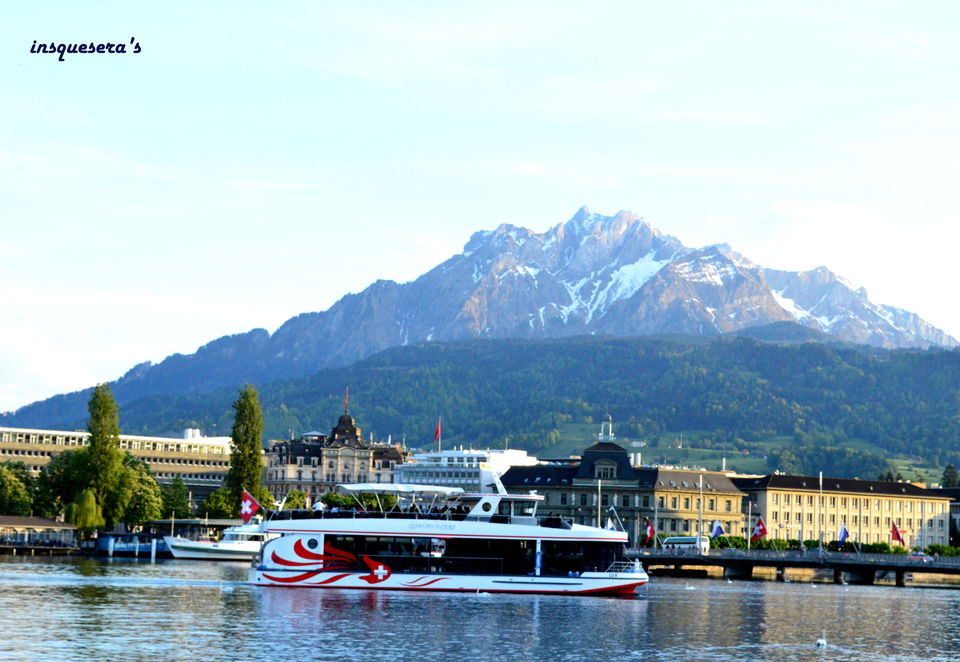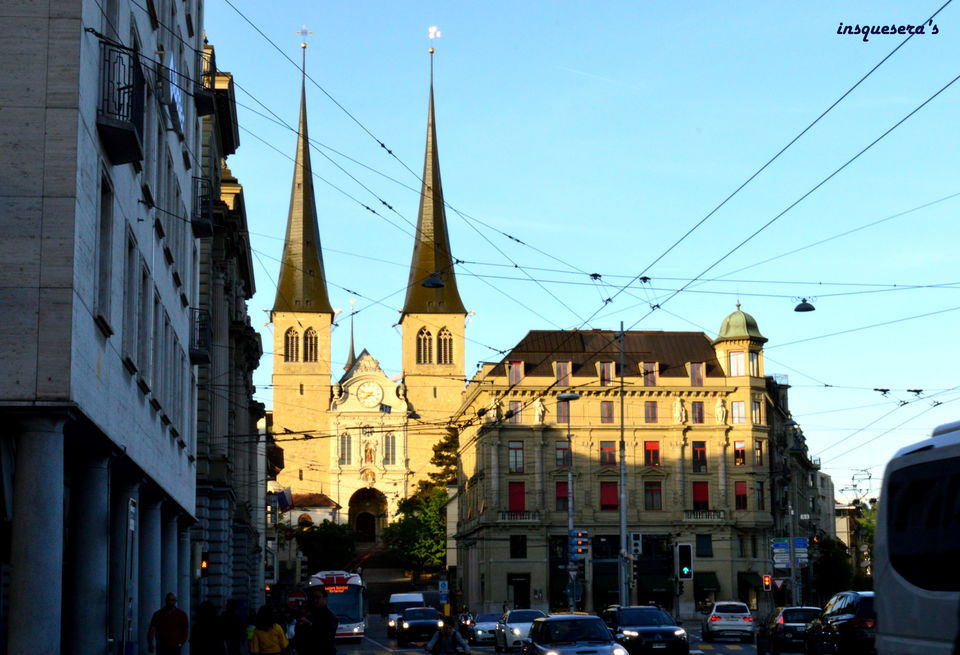 Serenity while sailing at the blue beauty, Lake Lucerne
While the train ride in Switzerland mesmerizes you with country side and beautiful valleys, boat ride along the cities of Lucern and Vitznau with splendid blue green mix of green mountains and dark blue Lake Water all over the elegant city is a treat to your eyes and soul.
We took a one hour return SGV boat from Lucerne to Vitznau. Same trip can be extended to travel up to mount rigi by embarking onto a cogwheel train in Vitznau.
I am completely in love with Switzerland and will definitely visit it again. Maybe next time with my kids :)