A life time trip with friends, a close look to underwater wildlife and hidden side of nature, some formidable adventures, many unforgettable memories, plenty of education, lots of drama and long conversations with strangers who turned into friends, ultimately a story worth sharing.
I migrated to Sydney May 2017 and since the day I arrived ,I was always struggling to settle. First was for a place, then Job, then a private place, then home stuff, then friends and parties, then Car and the list goes on. By Oct 2017 I was exhausted and all I wanted was my travel life back. My best friend in UK planned his visit to Australia, and I was under pressure to plan something out of the world.
Now Australia is famous for quite many places but, "The Great barrier reef can be easily identified at top of the list, considering its geographical significance and natural exquisiteness."
Though December is the most expensive time to plan a trip and it's also the hottest season in Australia, so this trip is already certified expensive in ordinary circumstances, however off-peak and with pre-planning you can beat the budget.
We did it in $1500 per person including transit, food, accommodation, entry passes and we didn't leave a single water sports, so I would say take this as your max benchmark budget.
While the destination was epic in itself, we experienced much more with friends we made on the trip. I have visited again via Cairns which I will share in my next travel blog, I am always mindful of my leaves, as I am not a full time traveler like most Insta influencer, so I try to pack maximum in minimum days.
Fraser island is a unique destination in itself and can be easily combined with great barrier reef with proper planning. If you just want to browse the itinerary on a glance here it is:
Itinerary and Budget: Duration – 8 days
Day 1 - Sydney - Brisbane (Road-trip) 1 day
Well Brisbane is a really awesome destination in itself, for us this was one milestone. Since we drove from Sydney to Brisbane and it was a pretty long 14 hours drive.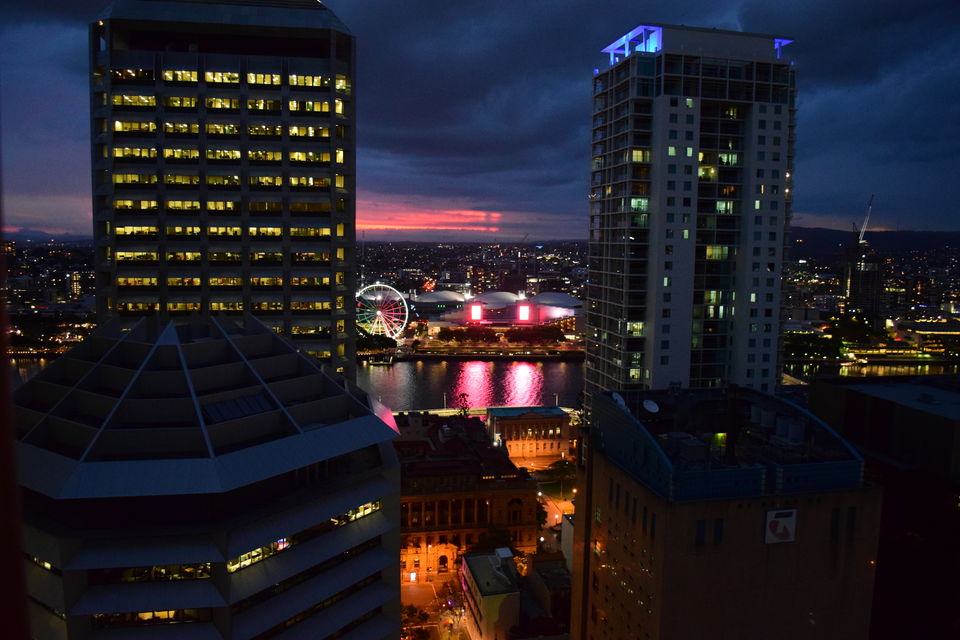 Day 2 - Brisbane – Fraser Island (2 days)
Fraser Island is loaded with freshwater lakes and creeks, giant sand dunes, a lush rainforest, coloured sandstone cliffs, and long stretches of beach, so it's easy to understand why the local Aboriginal people named the island K'Gari — paradise.
It is the world's largest sand island and an area of remarkable natural beauty.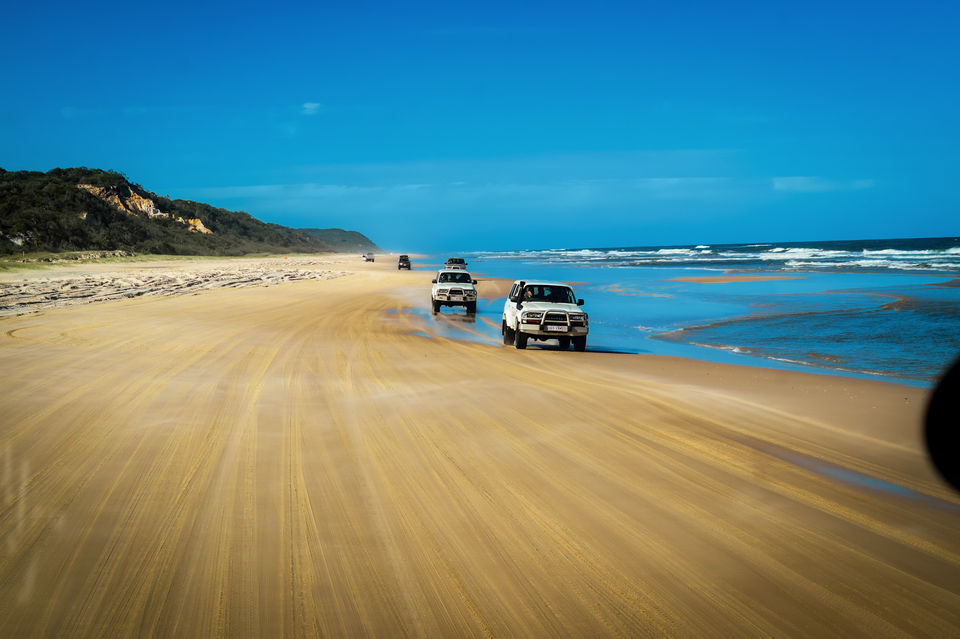 It was listed as a World Heritage Area in 1992 to recognise the island's internationally significant natural features:
evolving dune, lake, soil and forest systems, the extent and age of which are outstanding examples of ongoing geological and biological processes
unique landscapes, which are examples of superlative natural occurrences.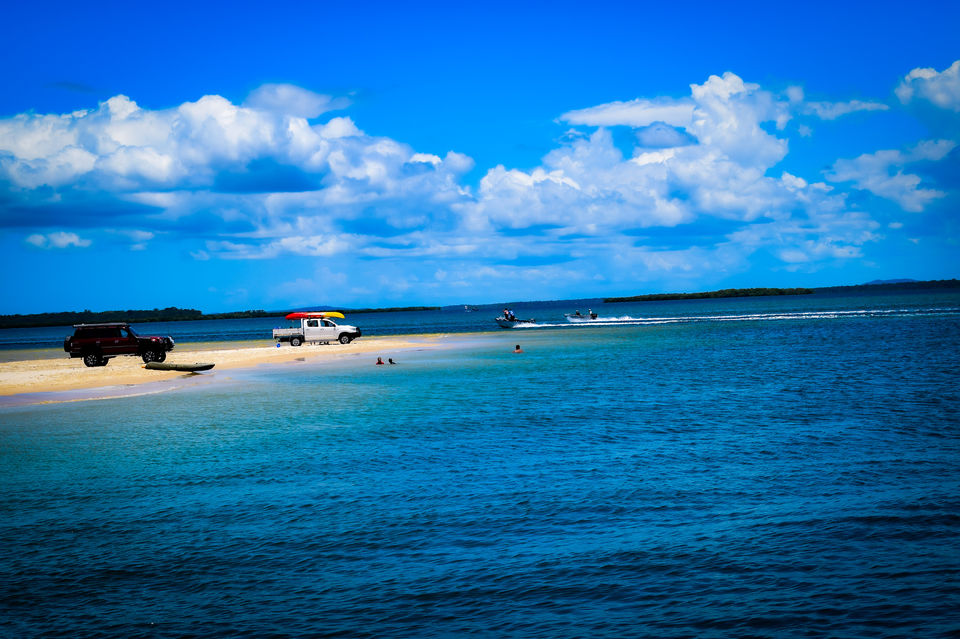 Day 4 - Rainbow Beach (1 day)
Striking in beauty and rippled with colourful ancient sand dunes, the coastal town of Rainbow beach is nestled between Fraser Island and Cooloola National Park.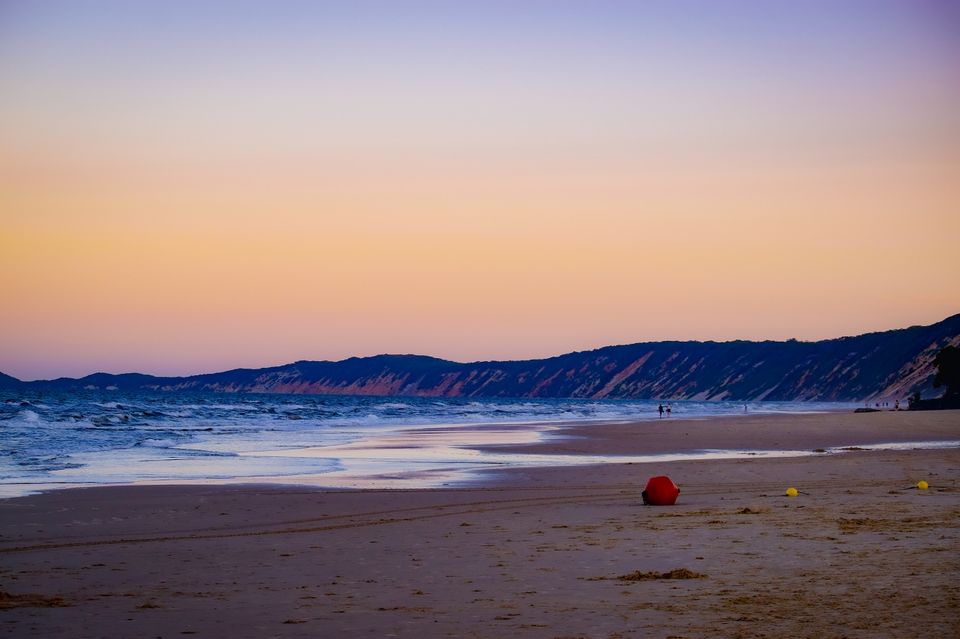 If you want to explore further you can holiday like a Hemsworth and switch the bitumen for a 4x4 off-road adventure or join a tour with Great Beach Drive 4WD Tours. Venture all the way around the coastal headland to Double Island Point.
Join Epic Ocean Adventures to surf or kayak with dolphins, swim in the protected northern beaches or hike the summit to the lighthouse built in 1884 and now operating on solar power.
Day 4 - Great Barrier Reef (Musgrave Island – 2 days)
The island's main drawcard is its uniqueness. It is the only Great Barrier Reef location that provides big vessel access to both the island itself and entrance to the lagoon. It has one Bird island famous for black noddies, there is no reptile found on this island, as it falls prey to these birds, the whole island is a little bird kingdom.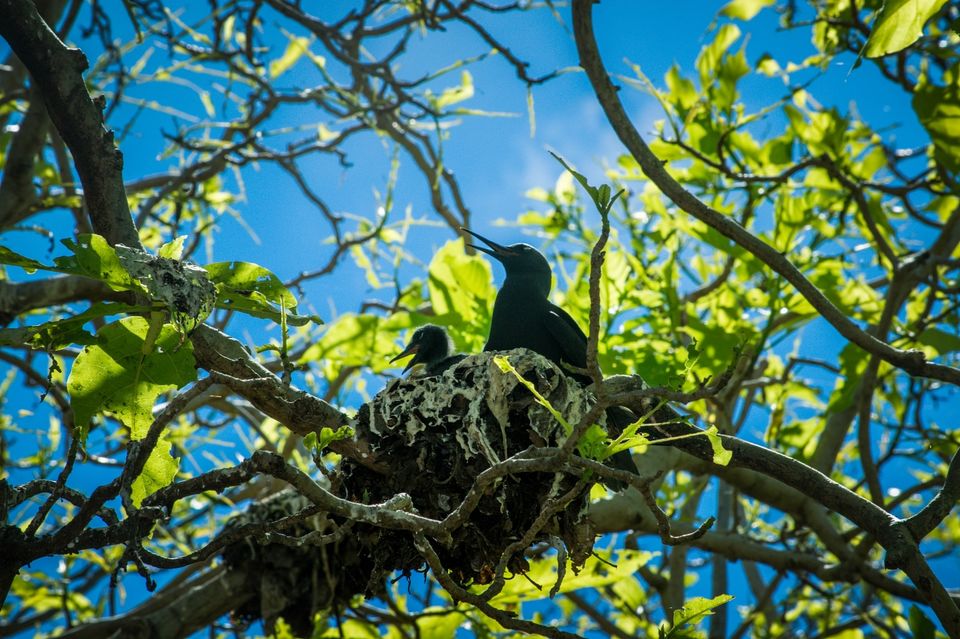 The Lady Musgrave Island National Park sits upon 3,000 acres of living outer reef and a safe deepwater coral lagoon.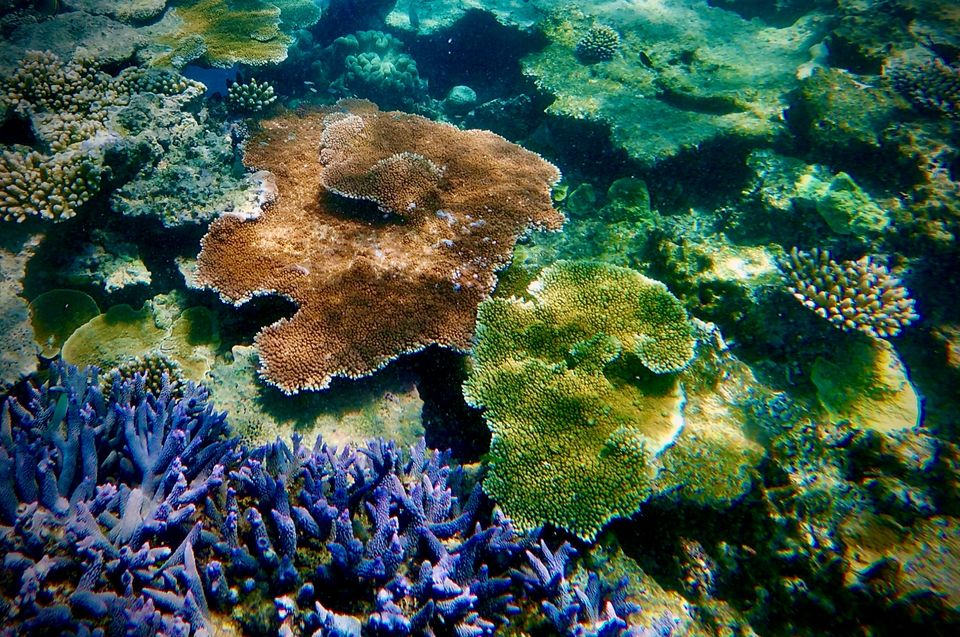 Day 5 - Great barrier Reef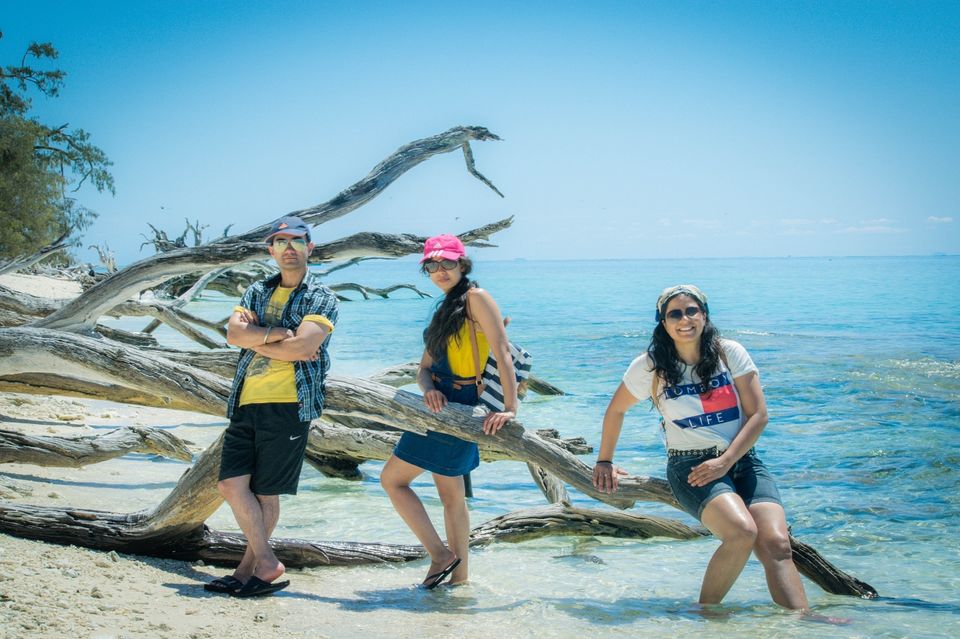 Day 6 - Return Brisbane to Sydney (Road-trip) 1 day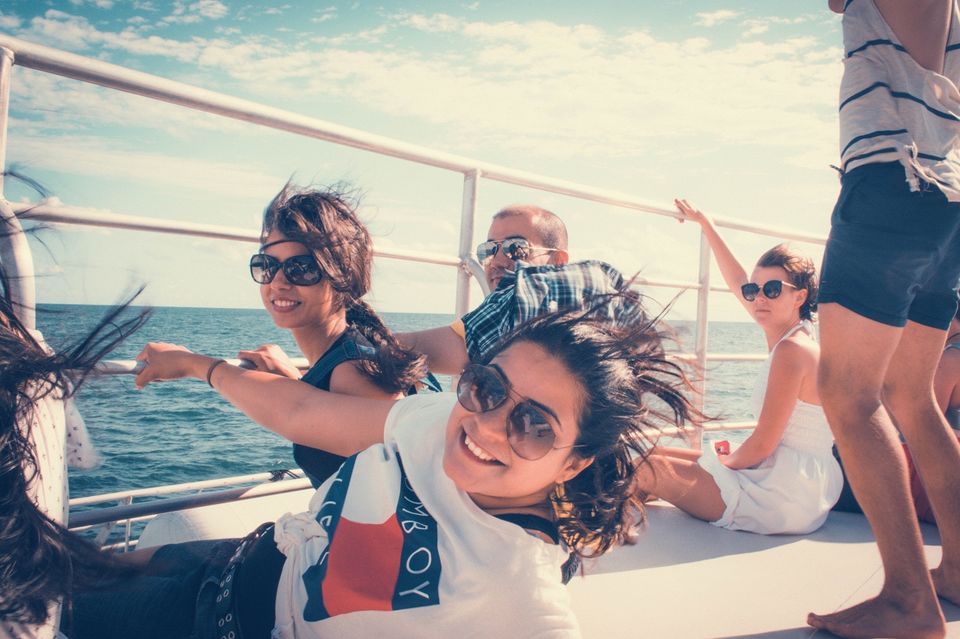 Budget :
Approx $1500 Per person – Below is what was our total spent on road trip, a package deal, including our own personal expenses and optional adventure sports.
1. Fuel and meals on road trip (own car)
2. All accommodations
3. All food
4. All drinks and snacks
5. All travel and transit
6. Scuba diving
7. Snorkelling
8. Surfing and Paddling
Preparation for the trip
Great Barrier Reef is a location which receives UV exposed extreme sunshine, people have literally burnt their backs and necks and its extremely painful if required measures are not taken.
1. Get an effective sunscreen, SPF 50 and above recommended
2. Shop for very breathable cotton summer beach wear for the trip and swim wears.
3. A Sun hat or cap is must
4. Comfortable shoes or footwear, completely avoid heels or fancy footwear you will look odd one out.
5. Water proof bags or accessories for your mobile camera or DSLR if you are going to use it.
6. Additional memory cards and batteries
7. Power banks are required as whole day you will be out and won't get chance to charge your batteries and they will surely drain as you won't be able to resist clicking pictures.
8. Some medication for Hay-fever and motion sickness.
If you are an avid planner and are interested to know more about the experience and destinations follow the link here - the-great-barrier-reef-a-majestic-travel-experience, follow me @insta for more such amazing trips and destinations.