Ever screamed for joy at the top of your lungs after an exhilarating experience on a trip? Your heart is filled with euphoria, you feel invincible and full of life—you did the unthinkable to quench your thirst for adventure and now have an incredible memory tied to a destination!
If you love the thought of jumping off helicopters, swimming along with marine life, climbing to captivating views and swerving down rapids, you love the rush of adrenaline and know it can be addictive. You're probably constantly looking for the next destination that will leave you feeling exhilarated and alive. And to that, Sydney is the answer to every adventure-hungry traveller's quest.
While most people know Sydney for its bustling city life, incredible food and the iconic Sydney Opera House, one of Australia's largest cities is also a hub for adventure activities. It's no wonder that travellers never get bored here with plenty of experiences to choose from.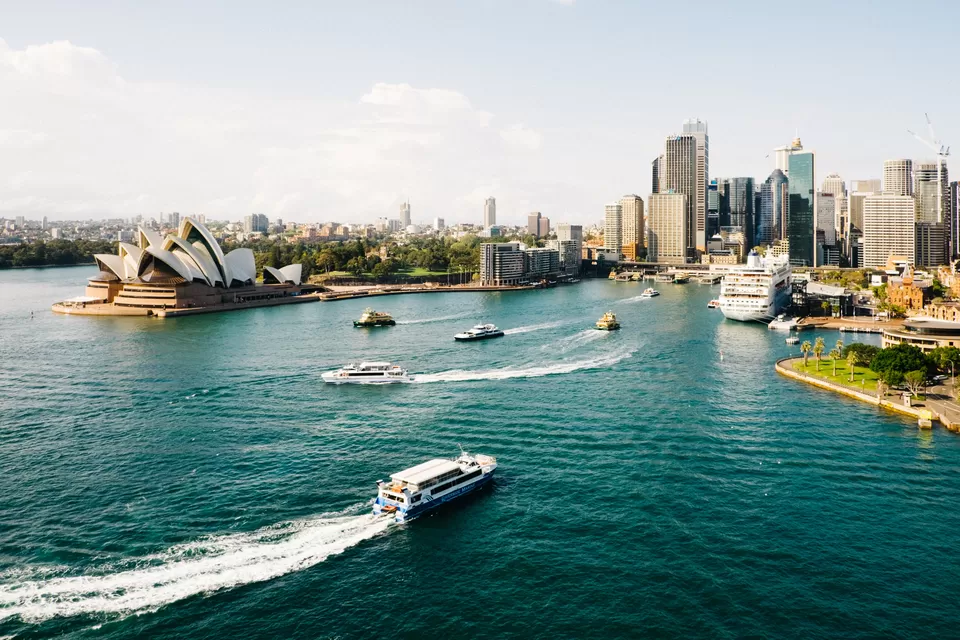 The secret to a successful trip is making sure you choose an airline with affordable rates and stellar service. Luckily, Scoot, a low-cost Singapore-based airline has some great deals for you to take advantage of! Scoot offers the best flight routes from India to Sydney from most major cities such as Amritsar, Trichy, Visakhapatnam, Thiruvananthapuram and Hyderabad. Book your Scoot flight between the 6th and 30th April,2023 to Sydney starting from just Rs 15,999!* There are complete details of the promo offer awaiting you at the end of the article.
Scoot has great in-flight service, making it one of the best options for budget-friendly travel with the added plus of comfort and luxury. Avoid going sleepless on a cramped flight with Stretch which offers additional legroom while ScootPlus offers additional baggage allowance, spacious seating and meals for the perfect flight experience. If you'd like a peaceful flight, Scoot-in-Silence has a quiet zone for you to relax in. What's more, is that Scoot has several options to gain frequent flyer miles that can get you fabulous discounts on your next trip!
Climb the iconic Sydney Harbour Bridge for unmatched 360-views of the city
BridgeClimb Sydney is an activity that is truly unique to the city. Climb over a 1000 steps and summit the world's largest steel arch for breath-taking views. There are several themed climbs on offer from sunrise to sundown. You can also learn about the culture, history and construction that went into making this modern-day marvel. Plan a special occasion for the summit like your birthday or an anniversary or choose one which delves into Sydney's Aboriginal history, to make it an even more memorable experience with your loved ones!
Take your body for a 'spin' at this indoor skydiving centre
Wondering where all the pro skydivers practise free-falling? It's at one of the world's largest glass indoor skydiving chambers- iFly Downunder! Safe for kids, groups of adults or solo travellers you can defy gravity as you take flight. Play superhero with your imaginary cape, take goofy pictures mid-air or simply tumble to heights as you skydive without having to jump off a plane.
Get your heart racing at this water park with a twist
What's it like to climb six storeys only to descend on a 360-degree water slide at 60 kilometres/hour? Or racing your fellow travellers down an enormous eight-lane slide at the H2Go Racers? Find out at Raging Waters Sydney, an amusement park that's not for the faint-hearted! The theme park has rides across soft, moderate and intense categories making it a great choice for large groups or families travelling together. If you're not really in the mood to 'make a huge splash' then take it easy at the wave pool, the Dinosaur Lagoon, a dinosaur-themed pool or splash pads where fountains hit you with gentle splashes of water.
Experience the most exhilarating swim of your life in a shark tank
Ever wondered what it's like to glide alongside grey nurse sharks and look them dead in the eye? You can experience this first hand at Sea Life Sydney, an aquarium that offers close encounters with the gentle 'jaws' of the ocean along with several interactive experiences where you can learn more about life underwater. One of the most misunderstood marine animals, sharks are graceful, powerful and curious creatures. You can observe their behaviour in a controlled environment during a dive at the Sea Life Sydney aquarium.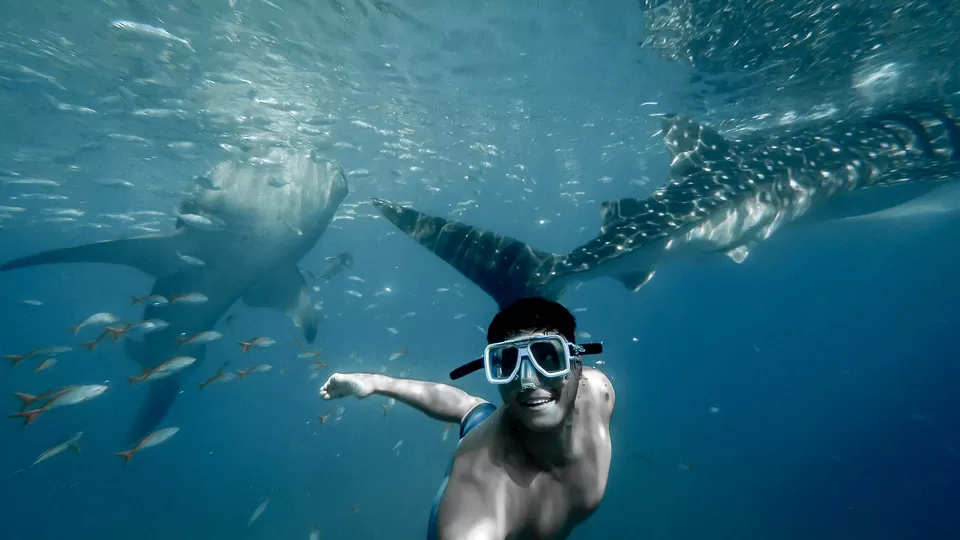 Live out your motorsport dreams and take a V8 for a spin in Sydney
Whether it's the F1, MotoGP or NASCAR races, we've all dreamed of experiencing the turns, spins and breakneck speeds of a hot lap. Luckily, dreams do come true and you can get behind the wheel at the Sydney Motor Sport Park for eight laps. Prefer the passenger seat instead? Hold on tight with your heart in your mouth as you experience the hum of a powerful engine you have only ever dreamed of experiencing.
Become a certified adrenaline junkie with a tandem skydive over Sydney
Fly to 15,000 feet, jump off a plane and parachute to a gentle landing with Skydive Australia. Armed with over 20 years of experience in skydiving, you're in good hands as you experience death-defying heights and trade them for heartfelt screams, a shot of adrenaline and unbelievable aerial views. After completing your tandem skydive, you even get a certificate to prove your mettle and remind yourself that you're a wanderer with an appetite for extreme adventure!
Catch a sunrise while floating over Australia's oldest wine region
Hunter Valley is a 2-hour drive north of Sydney, and is a gorgeous escape. Its landscape is breathtakingly beautiful thanks to the vineyards that cover the region. The perfect destination for travellers with an appetite for gourmet treats, your trip to Sydney is incomplete without a side trip to the Hunter Valley and a wine-tasting session. The best way to do this is during a hot air balloon flight for gorgeous aerial views of the lush vineyards. Fly over Hunter Valley for about an hour and follow this up with a gourmet champagne breakfast to commence your day on a high note!
With so many exciting activities to explore, Sydney & New South Wales is a destination you'll be returning to. An eclectic city with a colourful city life, you can design your holiday according to your preferred pace. New South Wales isn't just home to adventure activities, it's also a state where you can take it easy, try some great food, explore the local art districts or just enjoy sunny days with a great local brew. The expansive and well-connected state offers options to suit every budget. This is why it makes for the perfect destination to head to from India for a holiday you'll never forget. So what are you waiting for? It's time to book that flight, pack your bags and live a life of adventure!
* This is a one-way promotional fare with taxes included. There are daily flights to Sydney via Singapore and you can Scoot to Sydney by November, 2023. Terms and travel periods apply.
In association with Scoot and Destination New South Wales
Ready to travel for free? Earn credits and redeem them on Tripoto's weekend getaways, hotel stays and vacation packages after the pandemic is over!
Explore the best of travel inspiration on Tripoto Instagram!