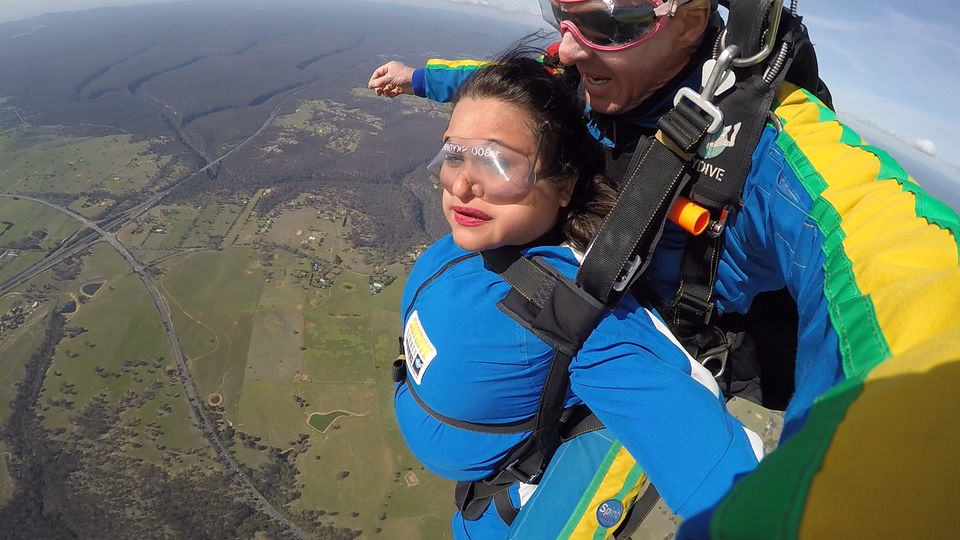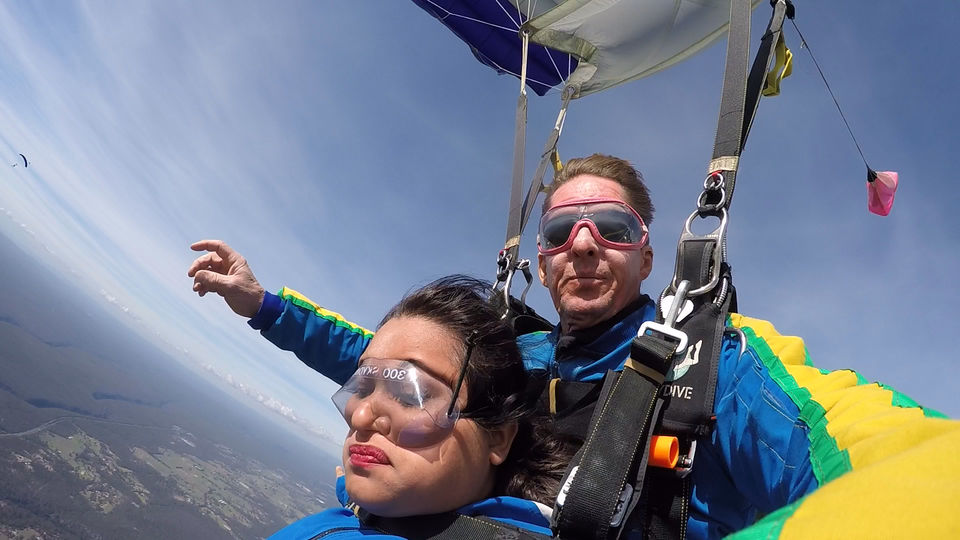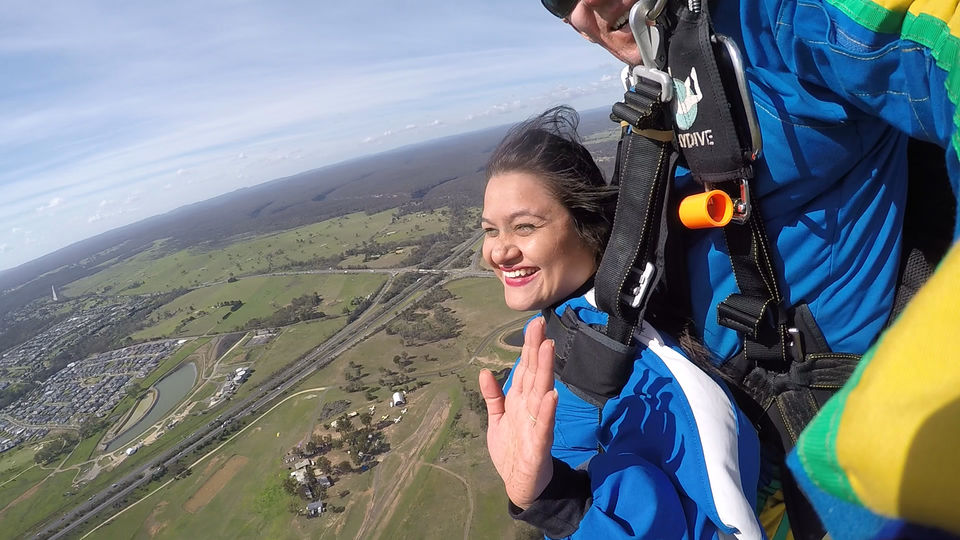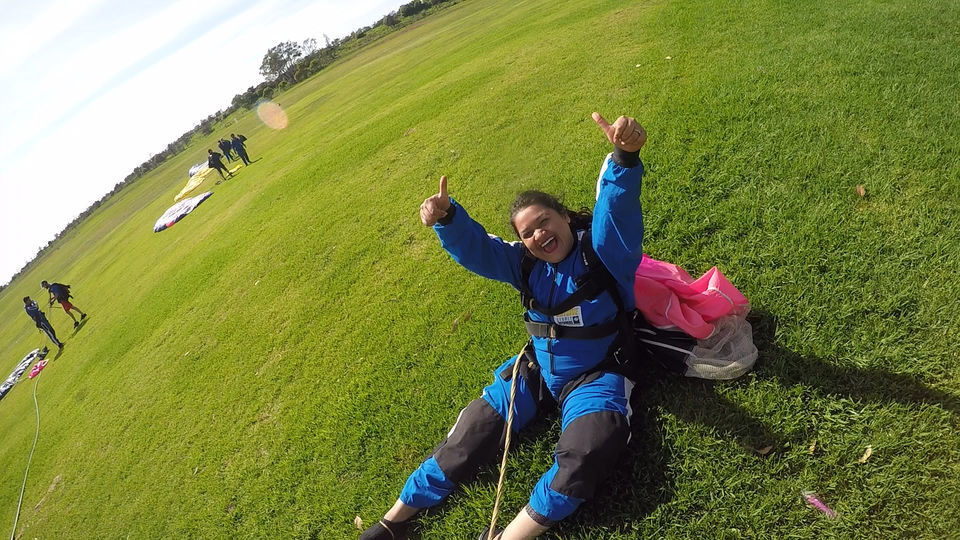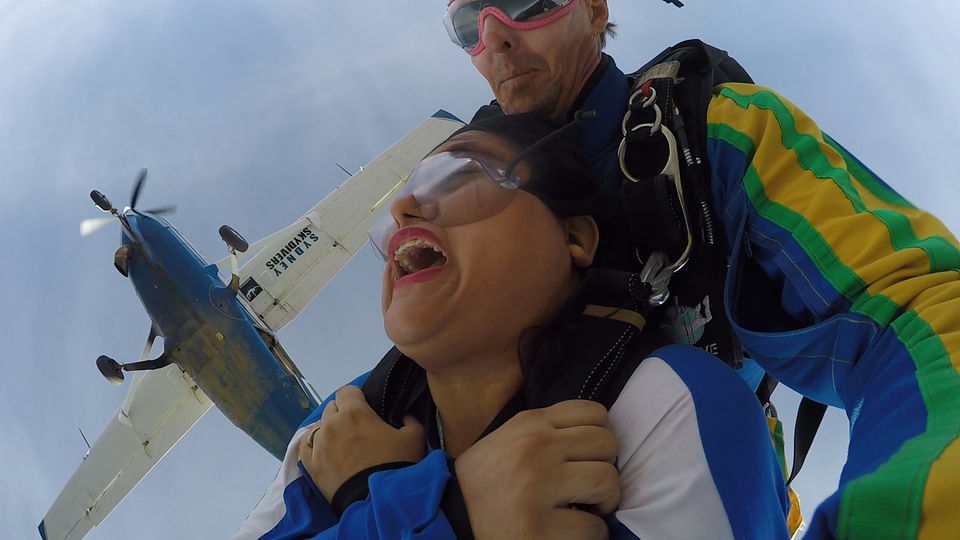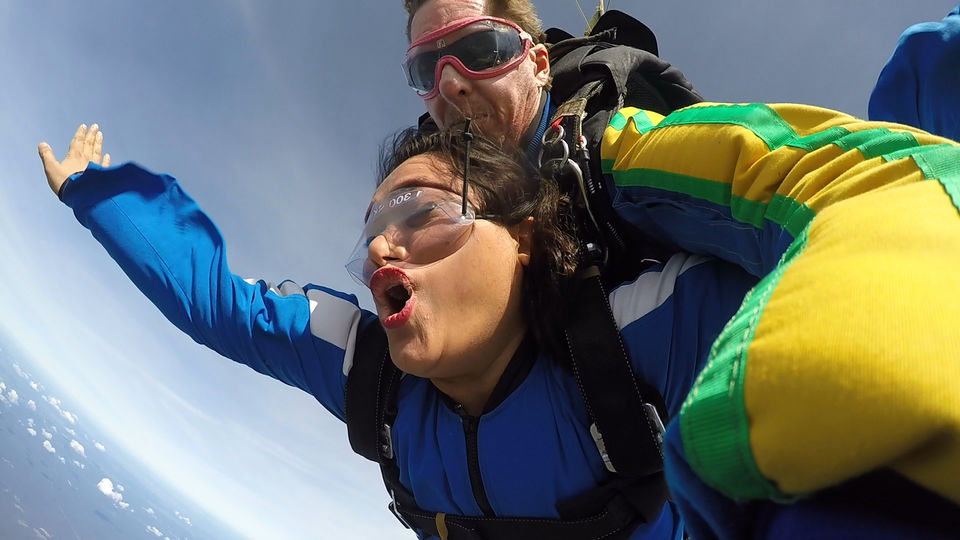 Have you ever faced a dilemma where you don't wanna do something,but you anyway go for it? Well, for me it was my first Skydiving experience in Sydney.
I can still feel the air, the thrill, the adrenaline rush, while I am penning down the experience. From not wanting to wake up on the D-Day so that I could avoid the dive to somehow dragging myself to take the leap of faith.. I could totally relate myself to "Imran" of ZNMD.
A chill ran down my spine when I signed my waiver form , which boldly stated "14000 feet Tandem Skydive". I was seated last on the airplane only to watch 8 people ahead of me disappearing in the never ending sky that further fueled me up. On my turn, the instructor asked me if I was ready (like I had an option..huh) & before I could respond , I took off. In that moment, all the fear and nervousness melted & turned into something indescribable. All I could feel was like a shooting star.
After 30 seconds of free fall,the instructor opened the parachute and I was greeted with the sightings of blue mountains on one side and Sydney skyline on the other. I never felt insanely happy before. I got my pics clicked while mimicking the flights of a bird.
On landing, I sat there for sometime trying to absorb everything I felt for those 5 minutes . Now, I could totally relate to the below quote:
" FIRST DROP FEAR.. THEN, DROP YOURSELF.
Cheers to all those who have experienced this adventure and urging to those who haven't done it.. What are you waiting for??